"Yakiniku" means grilled meat in Japanese.
But after an incredible tasting experience, I have concluded that Kanae Yakiniku, recently opened in June, is much more than what the restaurant name implies.
Yes, the new Japanese restaurant in Richmond does highlight a wide selection of Wagyu steaks cooked on the grill - from American Wagyu Striploin to ribeye to Japanese A5 Wagyu ribeye from Miyazaki, all handled by a designated grill master, which are incredible treats for Waygu and BBQ lovers.
But the full raw bar is just as impressive, featuring fresh, highly sought seafood imported from Japan.
That's not it. They also introduce the locals to the most popular in-season Japanese ingredients shipped across the Pacific.  Matsutake is in season right now. And we are very lucky to have the kitchen here incorporate the precious mushroom in the Crab Chawanmushi so that we could have a taste of the best of Japan.
The food quality, the fine touches and the flavours – these are exciting things that have reminded me of some of my best Japanese food experiences, including the sushi extravaganza in Hong Kong and the Michelin dinners in Japan.
Service-wise, I was also impressed with the knowledge of the serving staff, who patiently explained to us every single detail of our dishes. I also had a chat with the owner, Vivian, who has such an incredible passion for Japanese cuisine.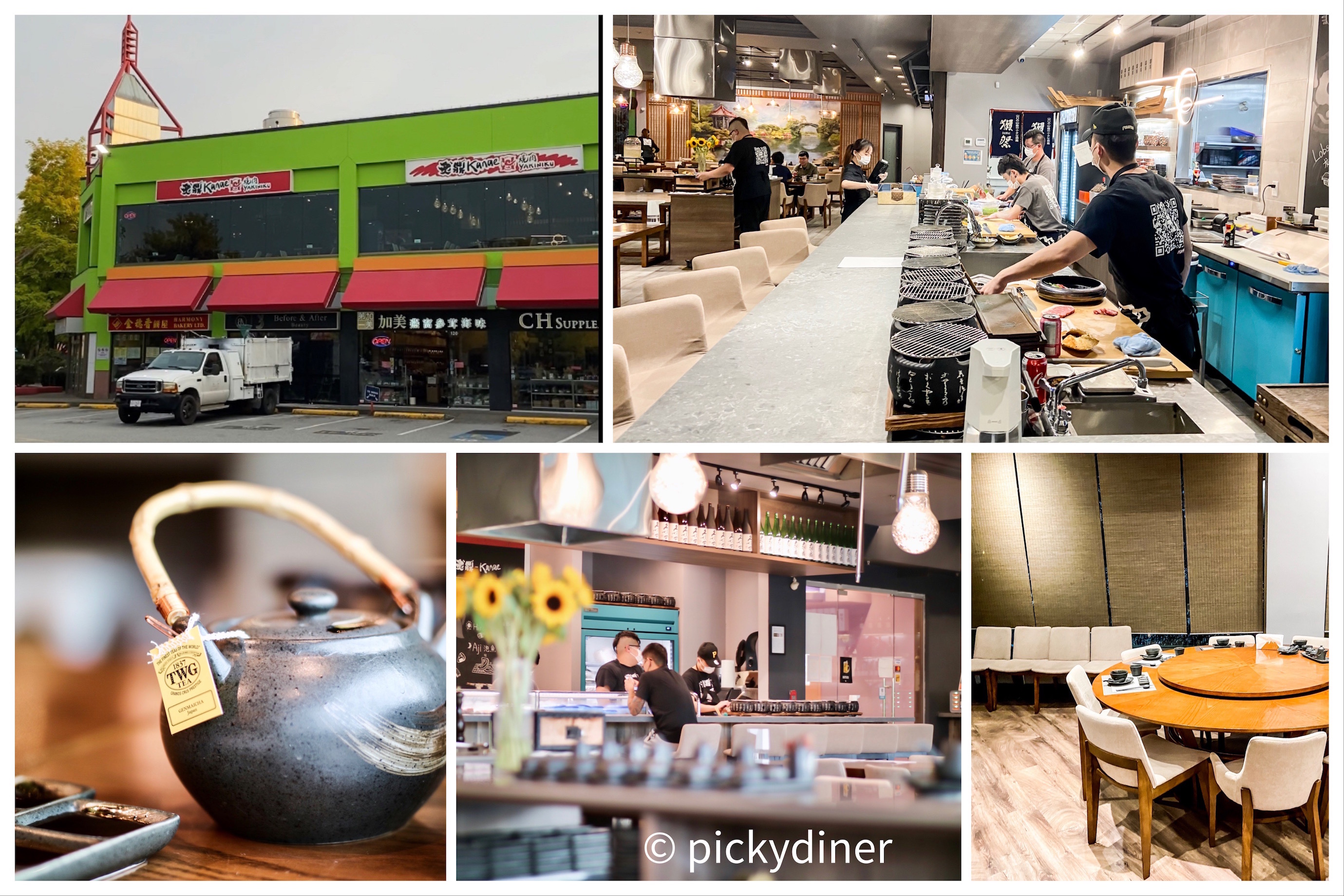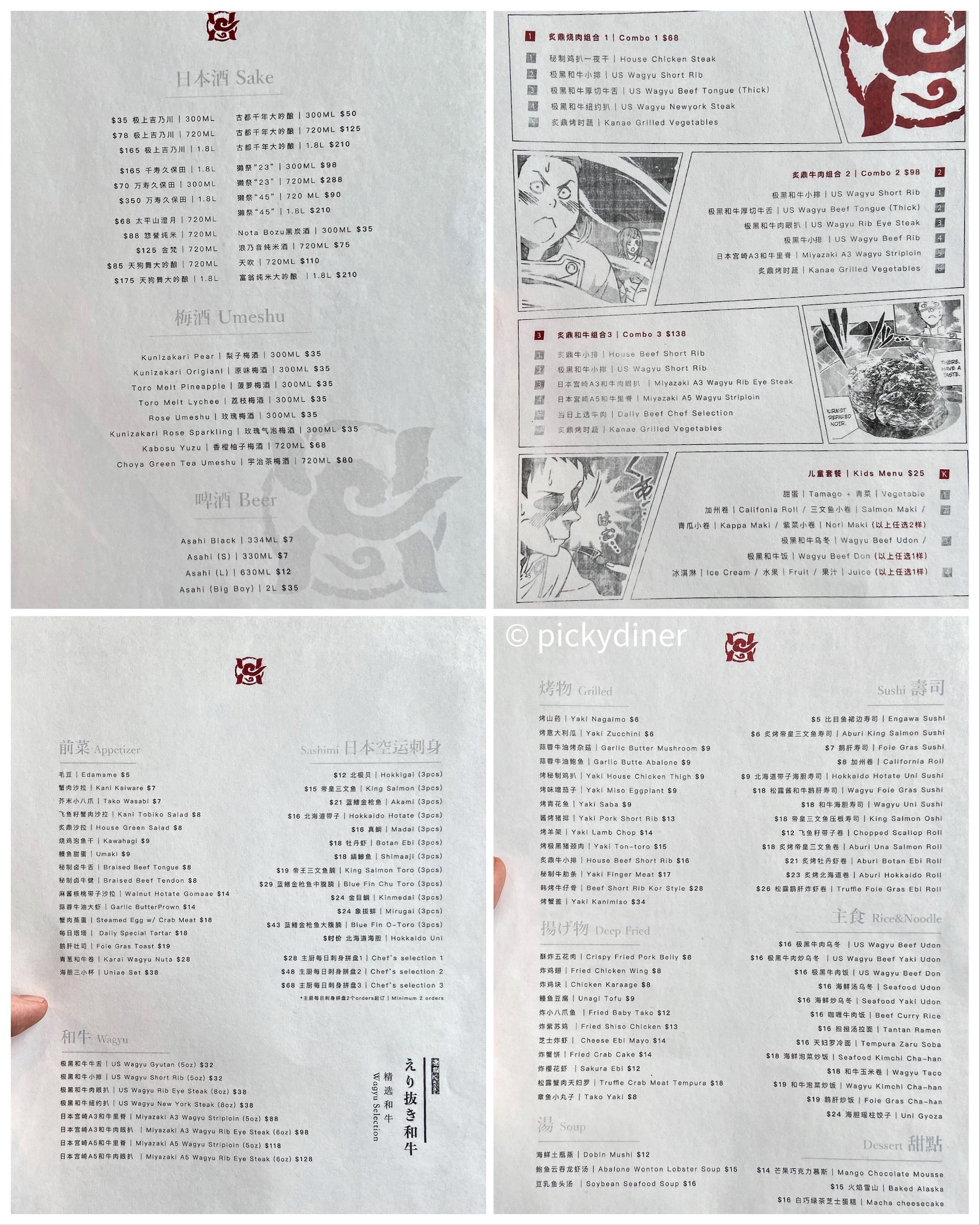 So here are the highlights:
Vivian picked out a very unique sake for me. The Nota Bozu ($35) is charged with bamboo charcoal powders. After a few shake, the liquid made it to my cup, completely black. How awesome is that? But it was the silky texture and incredibly balanced flavour that won me over in the end.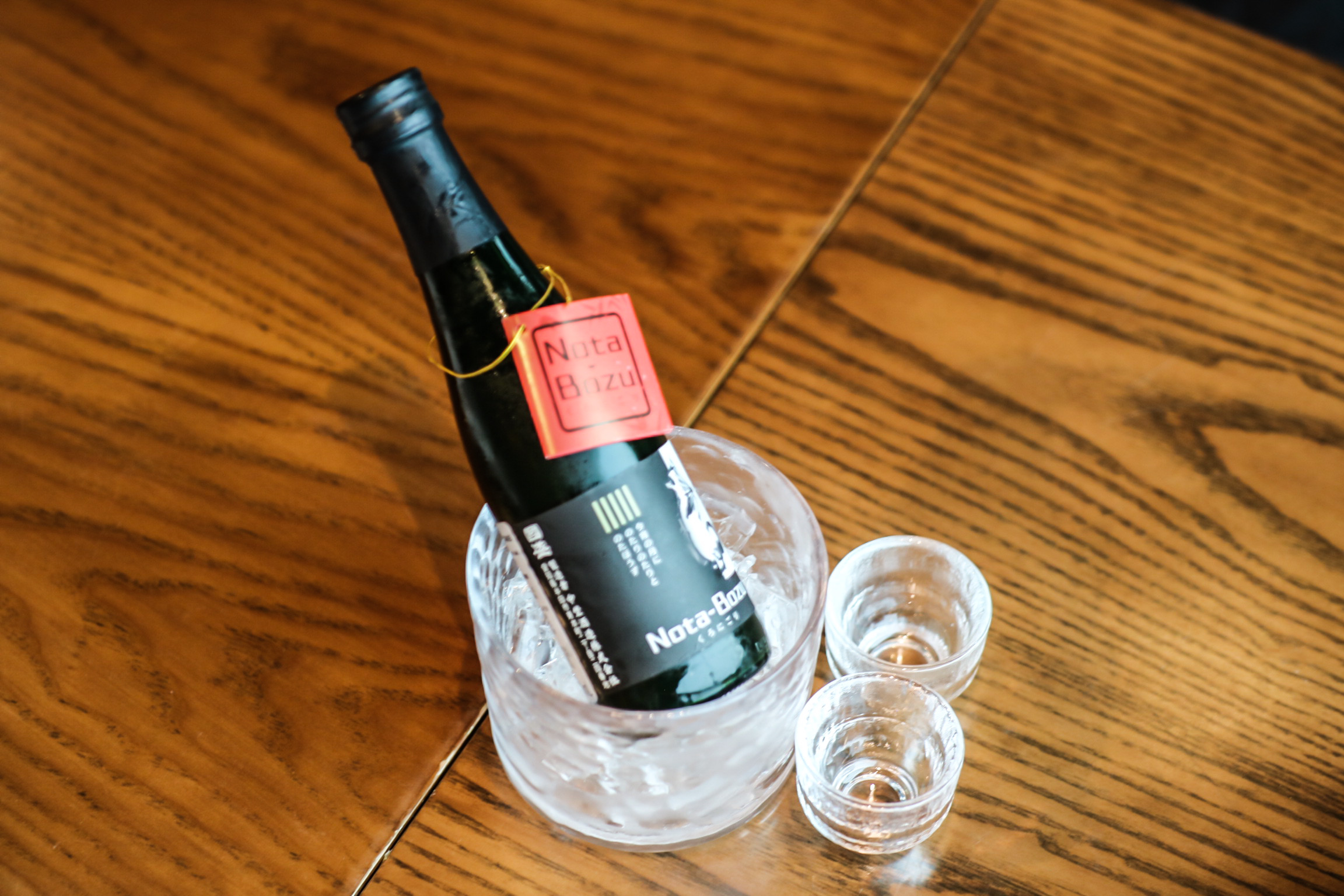 The amount of charred flavour on the Aburi sushi trio was subtle but enough to be a great tease to the taste buds. While the luscious Aburi King Salmon is a popular item on the regular menu, the Aburi Hirame Engawa is a great in-season choice with a texture just like tuna o-toro. But when you add uni and caviar on the Aburi Hokkaido Hotate, it easily causes a mouth orgasm.
Cooked seafood dishes are terrific here. The Umaki is a Tamagoyaki enhanced with some essence of Unagi. The Dobin Mushi presents a perfectly brewed seafood konbu broth in a Japanese teapot but also filled with a small feast of clams, shrimps & scallops. The smooth and luscious steamed egg custard in the Crab Chawanmushi was elevated to the next level with freshly harvested matsutake mushroom from Japan. And the Walnut Hotate Gomae features grilled scallops and a killing dressing.
The rich and decadent  Foie Gras Toast is highly recommended for a non-seafood dish, thanks to a complimentary sweet & sour sauce, making you want to savour every single bite.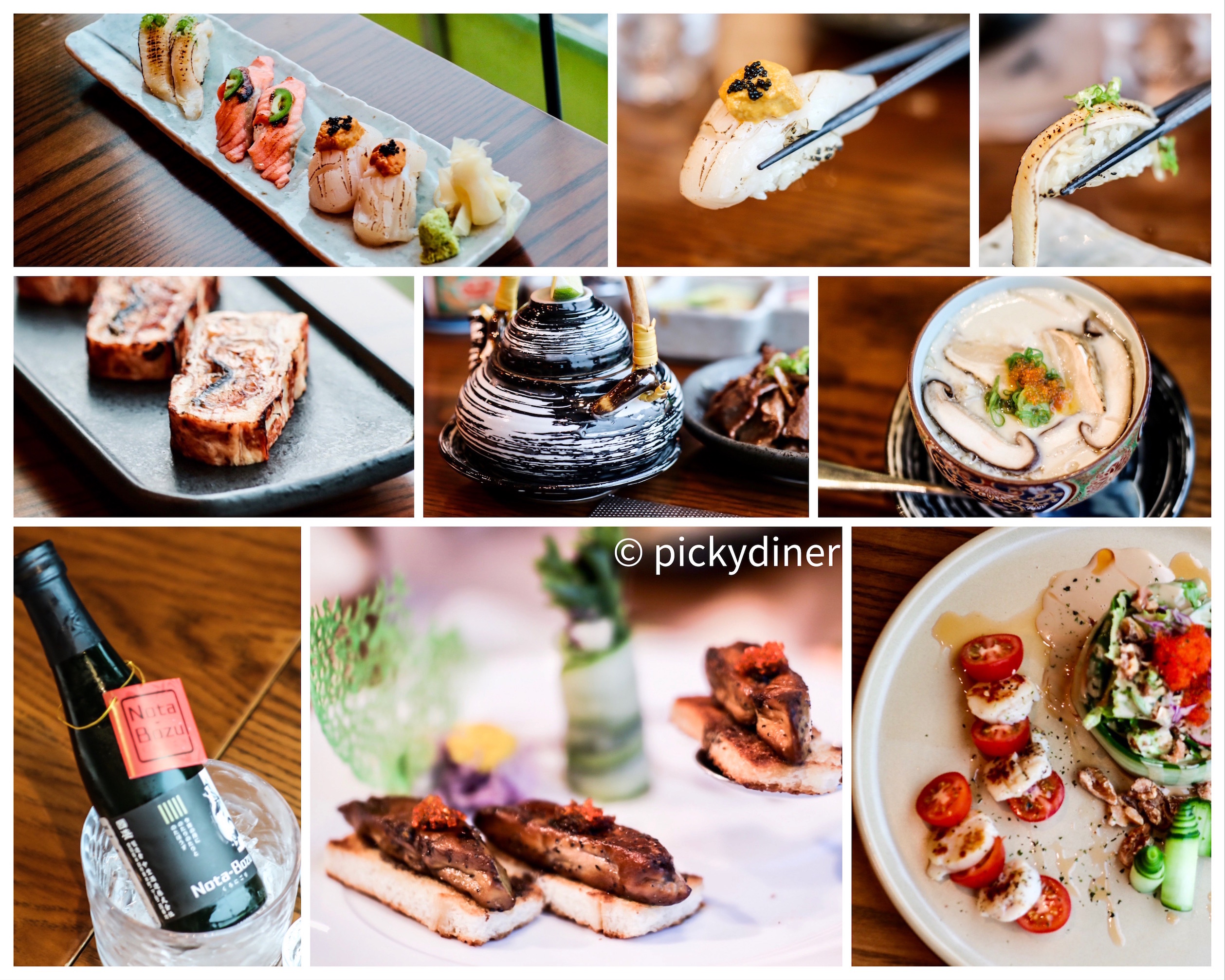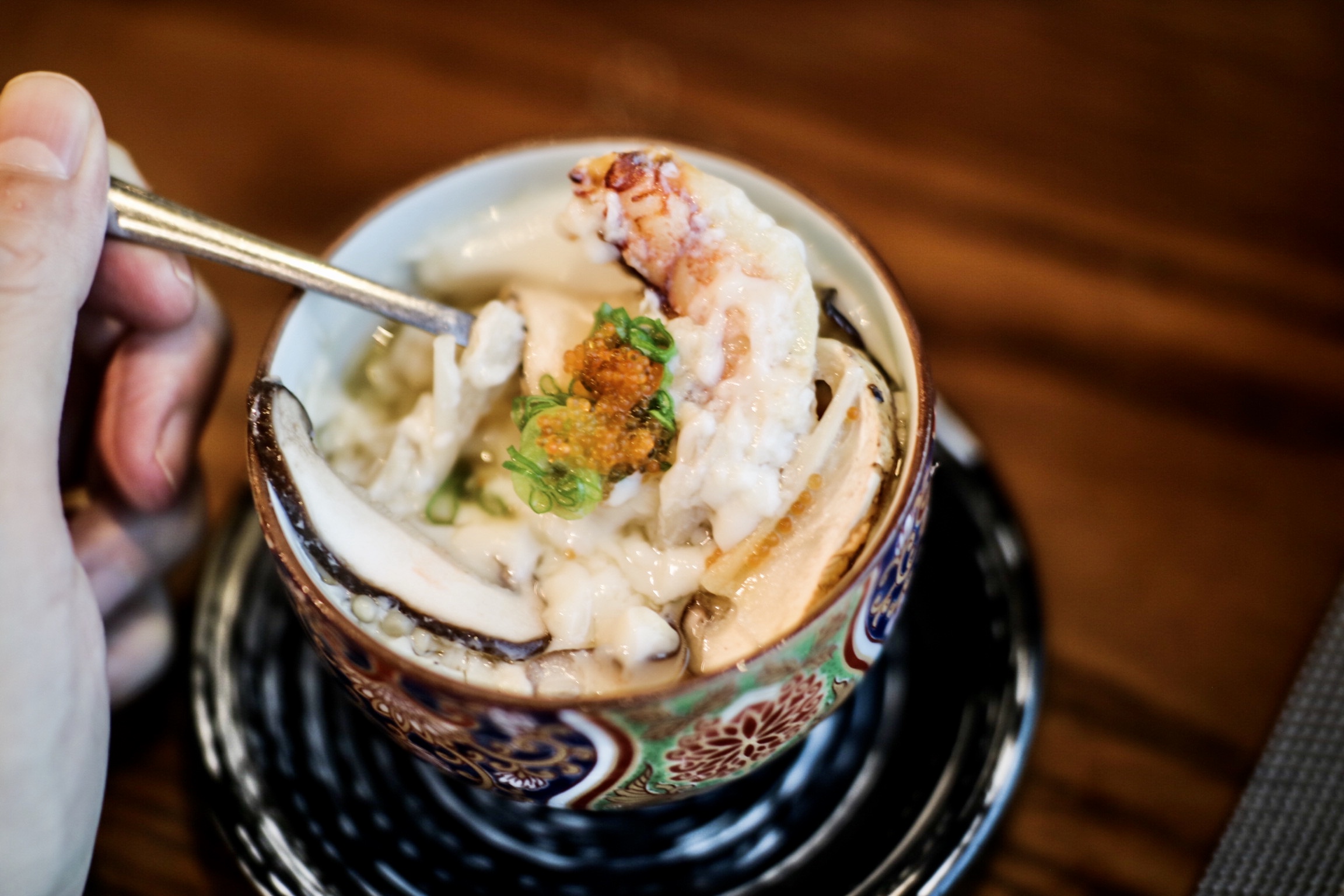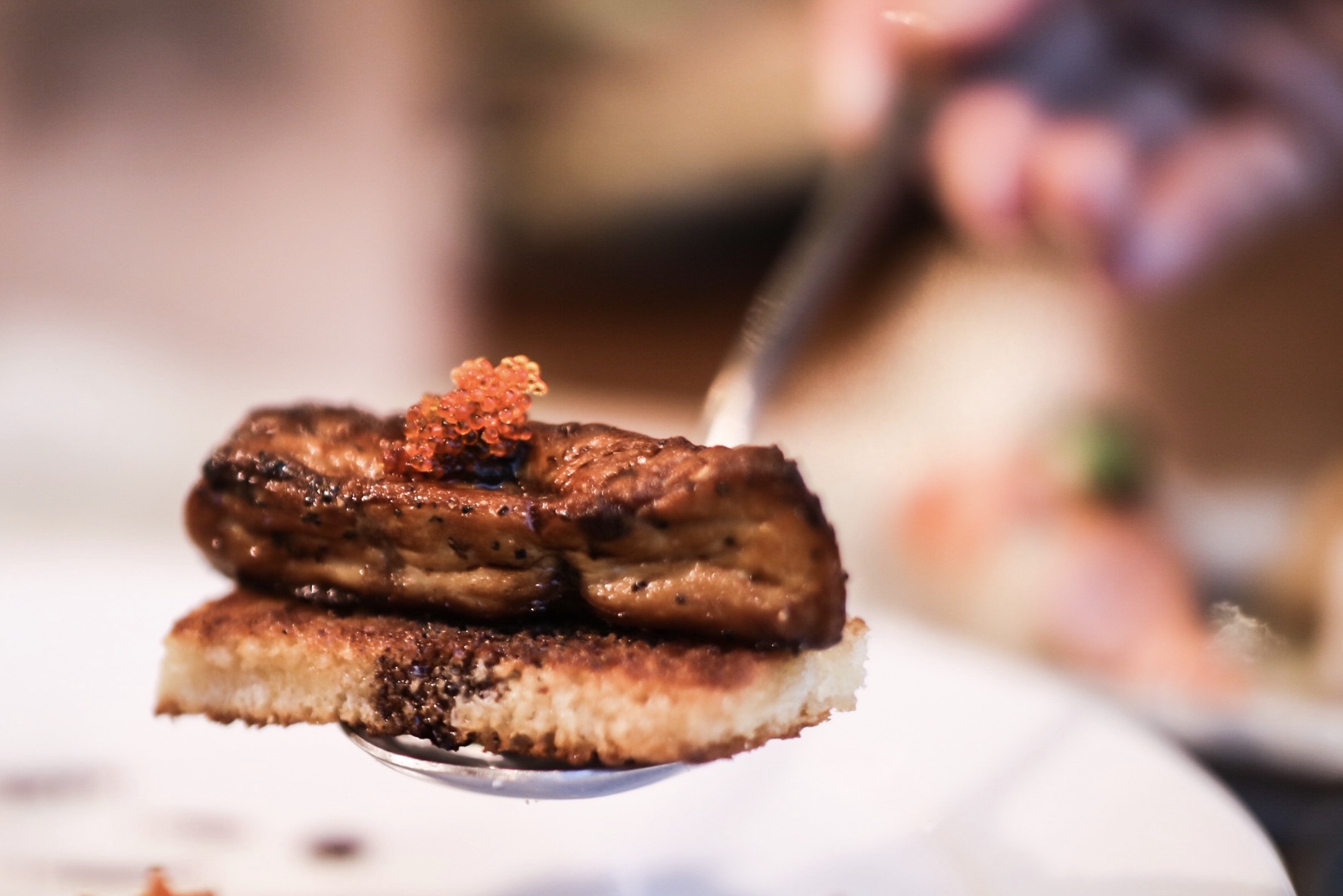 Here comes the visually stunning Chef's Selection Sashimi Platter, presenting the freshest fish and other seafood that bring pleasure to all your senses. The sushi chef showcase some of the best from Japan: ma-aji (horse mackerel), shima aji (striped jack mackerel), kinmedai (gold eye sea bream), and hirame (flounder), as well as the highly sought local migugai (geoduck).
But the crown jewel of the platter was a serving of bluefin o-toro (tuna belly),  layered with the local ocean gold – uni (sea urchin), and black truffle. It was such a luxury bite – also a very satisfying one.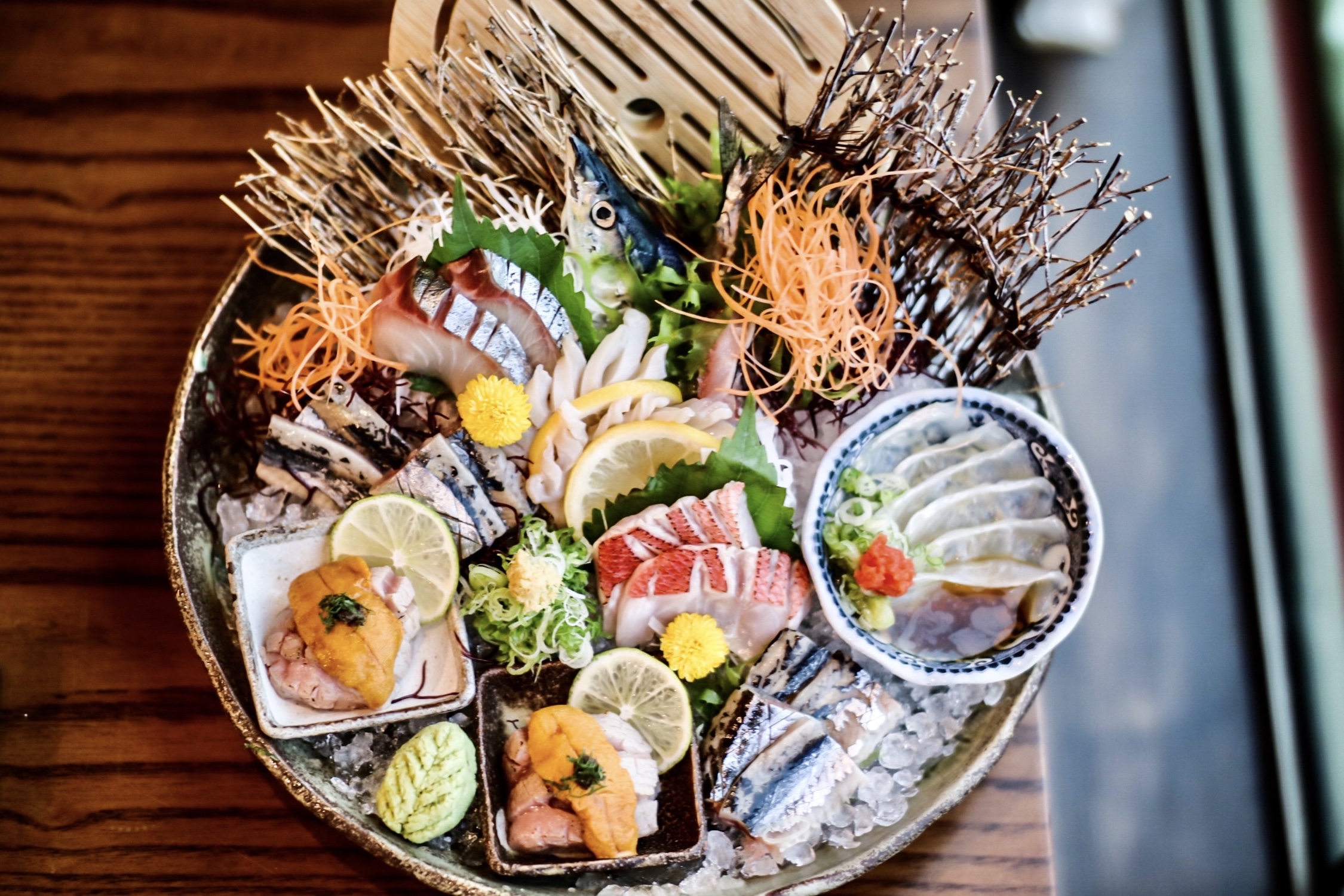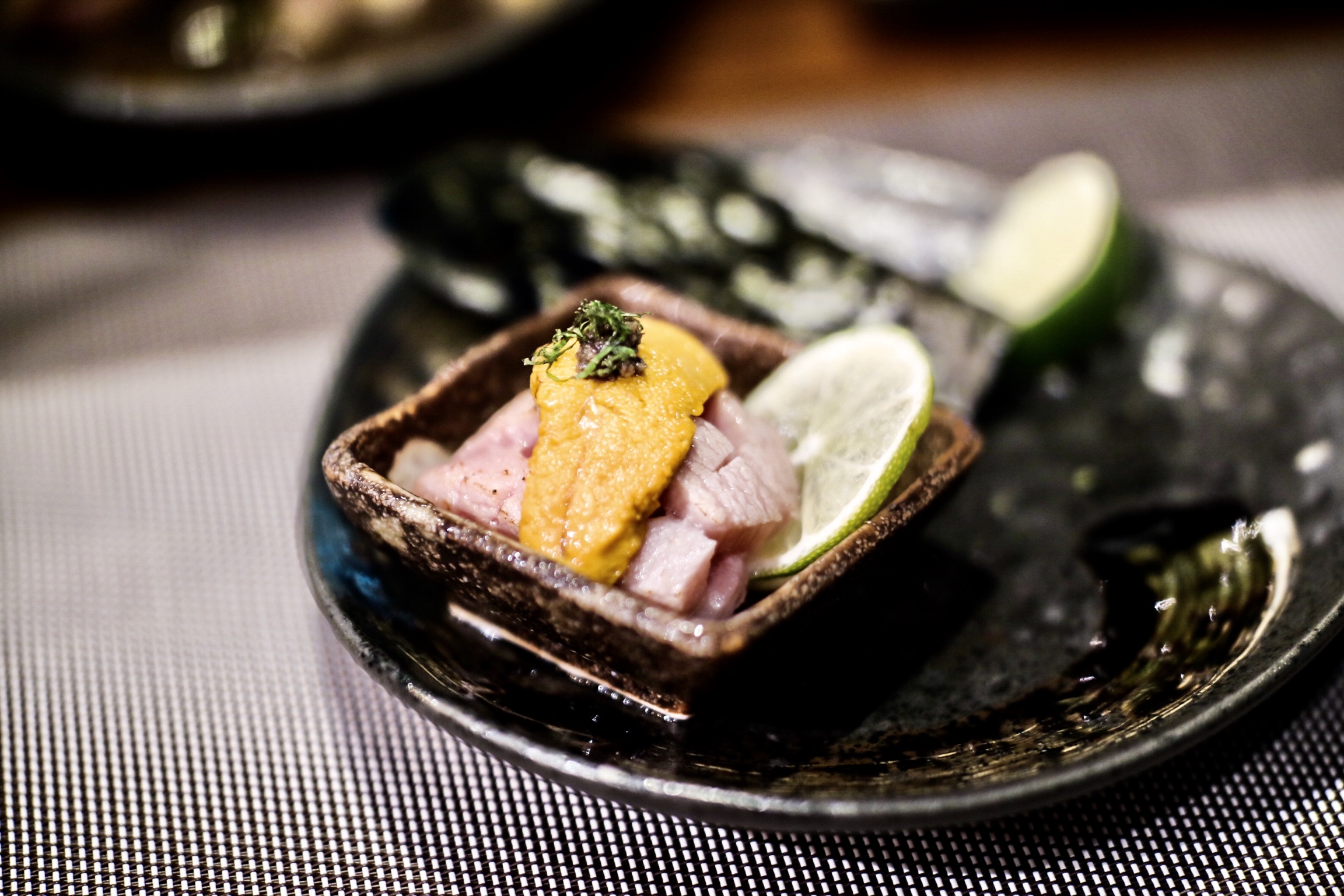 Time for some Yakiniku!  There are 3 choices of the grill platters priced at $68, $98 and $138.  we tried the $98 one, which includes American Wagyu Short Rib, American Wagyu Beef Tongue (thick cut), American Wagyu Beef Rib, Miyazaki A3 Wagyu Striploin and grilled vegetables.  The quality of the beef does serve a round of applause here.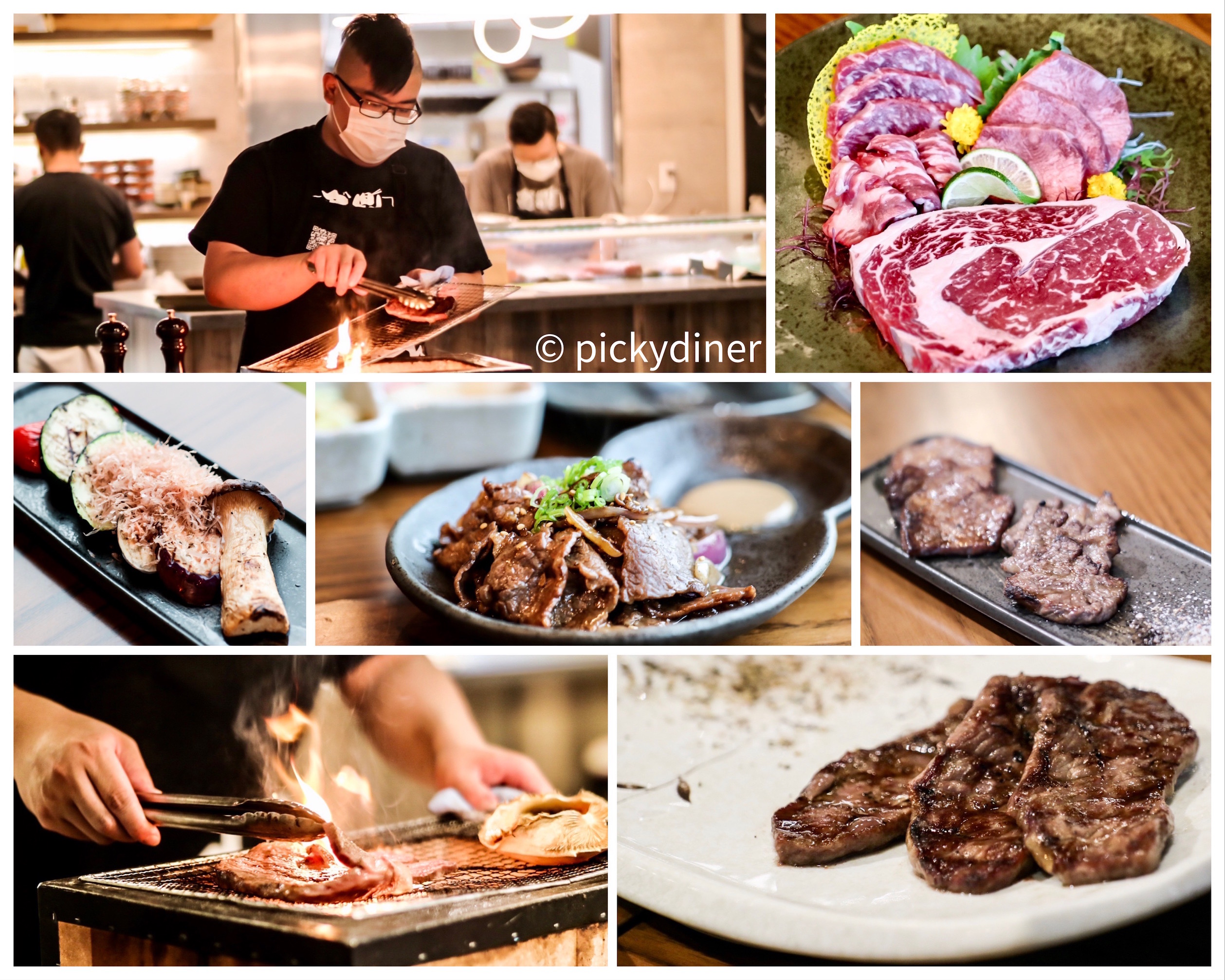 Overall dining experience
The food quality is definitely what makes Kanae stand out in a city where Japanese cuisine is extremely popular. Not to mention its great open space and attentive service. If you are a fan of Japanese BBQ, sushi, and/or Izakaya-style dining, Kanae Yakiniku is just the place for satisfying your taste buds.
$$$
rating: 4/5
Kanae Yakiniku
4231 Hazelbridge Way #205, Richmond, BC V6X 3L7

(236) 990-0099
* All food and beverages tasted in this post were complimentary. Opinions are on the reviewer's own.