Last year we welcomed a wave of hip Vietnamese restaurants in the city. Anh and Chi is an extremely popular choice among them.  Since my last visit, I had been wanting to take my mom here and finally, I did it.
Once known as Pho Hoang, one of the oldest Vietnamese spots in the city (for 37 years), the restaurant was taken over and rebranded by the young son and daughter of the chef after their father passed away.  The young siblings are taking the challenge to a new level for the family business. Besides keeping the legacy of sharing Vietnamese cuisine and culture, they are determined to showcase the root of regional Vietnamese cuisine and to embrace the trend of using local and fresh ingredients.  Their attention to details is the key, adding beautiful touches to the food, the interiors, and the service, transforming a neighbourhood pho joint to a whole new refined culinary experience.
Besides the dishes, the impressive full bar also adds refinement to the place, by boasting a unique cocktail menu to please cocktail lovers like me.  But today I only had a Saigon Export ($7) for some light drinking to go with the meal.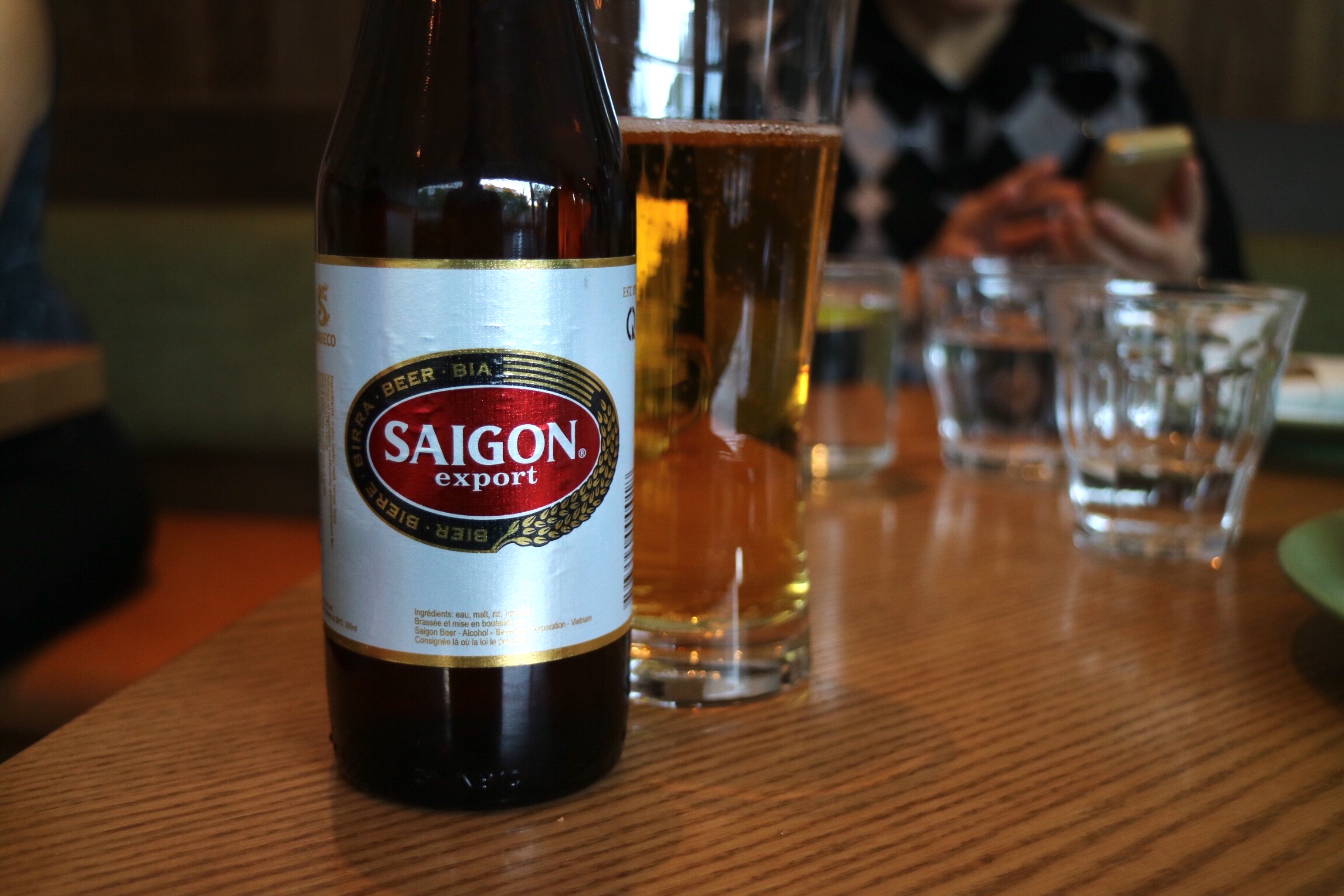 I really liked the cucumber water here, a small but refreshing idea.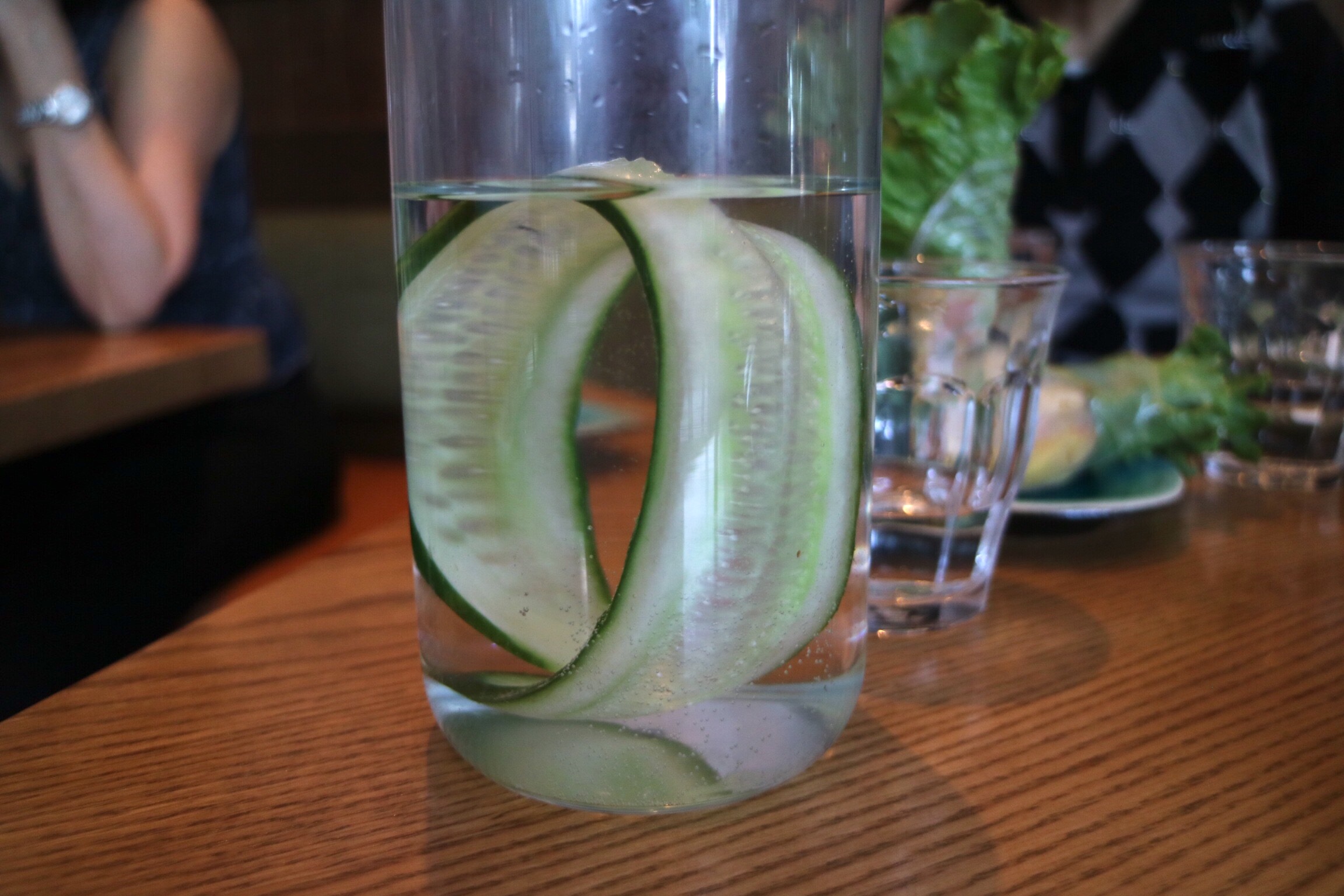 As I'm already a fan of their food, I would mainly mention my mom's thoughts. She was impressed with the presentation of the G?i Cu?n ($5), or the Hand-Made Rice Paper Roll, and found the extra amount of green leaf lettuce and fresh herb very refreshing.  The L?i N??ng ($3), or the Grilled Skewers are very tasty and inexpensive, and each skewer came with a dipping sauce and pickled carrot and radish, also very thoughtful and generous.  For the main dish, we shared the Chú T? ($20), or the Trio of char-grilled lemongrass chicken, pork chop, and beef short ribs. She found the meat perfectly seasoned and cooked. The balance of sweet and savoury in the seasoning really nailed it for the taste. For an old Chinese lady who loves good food and great bargains, my mom definitely approved the place.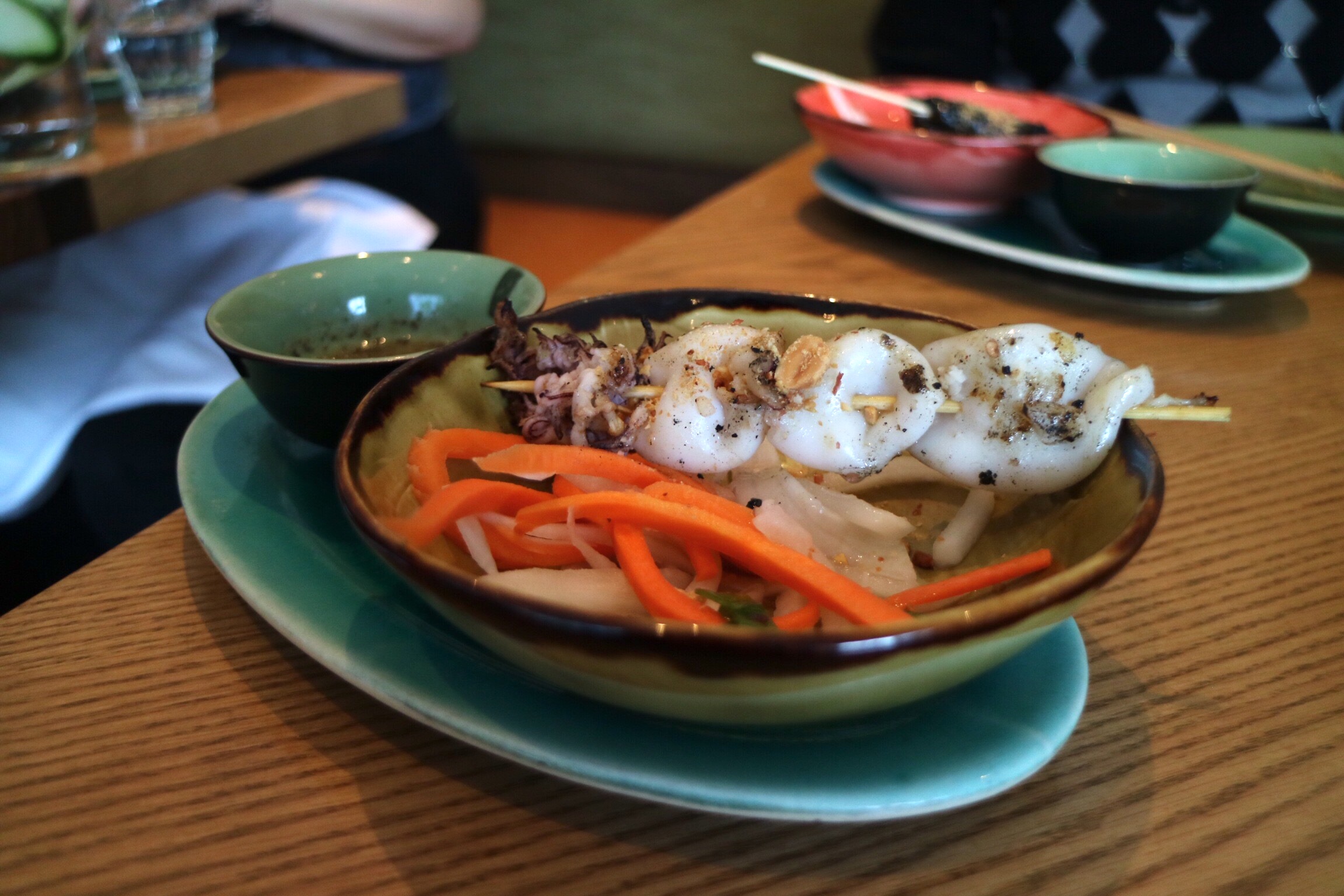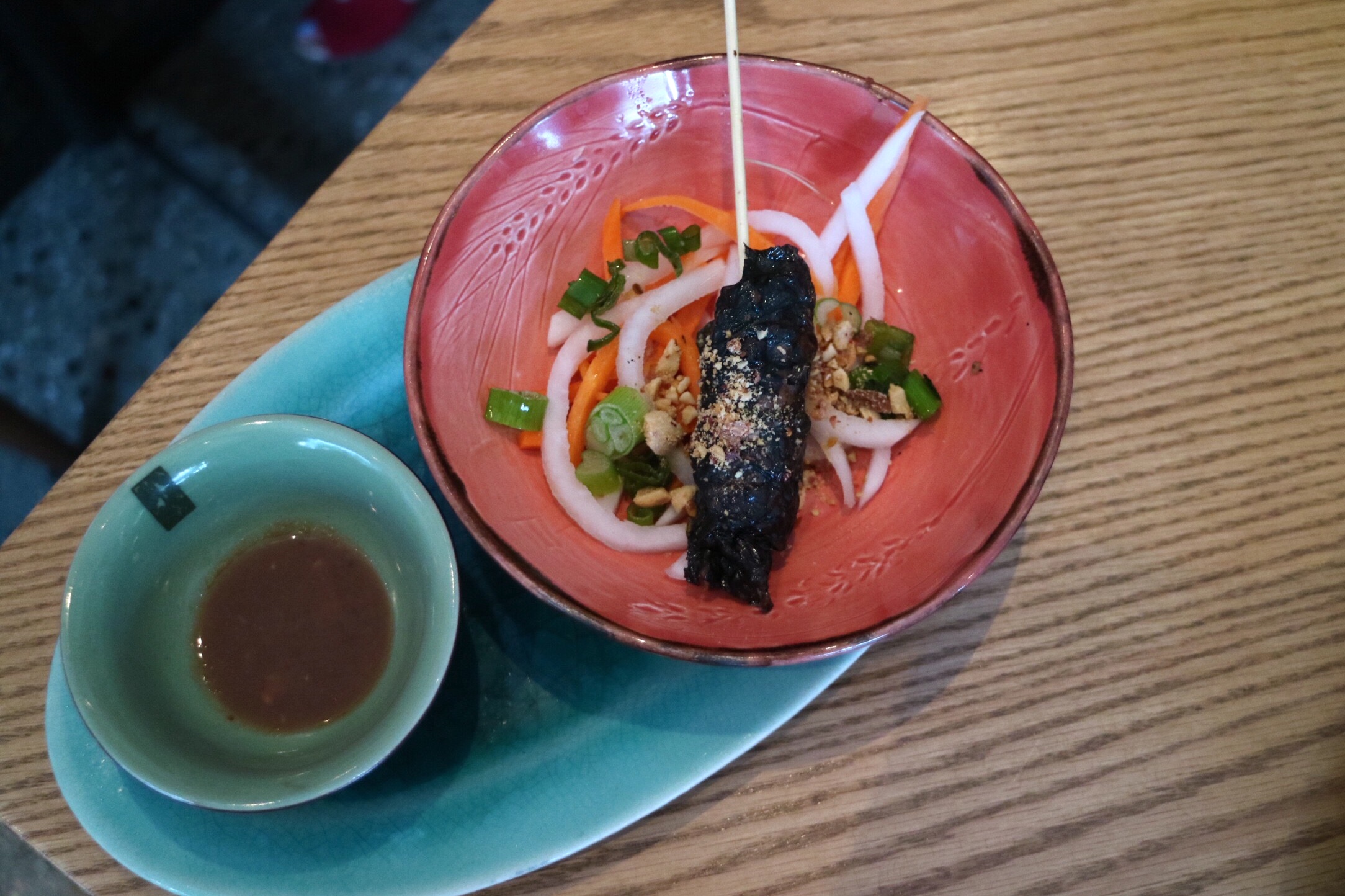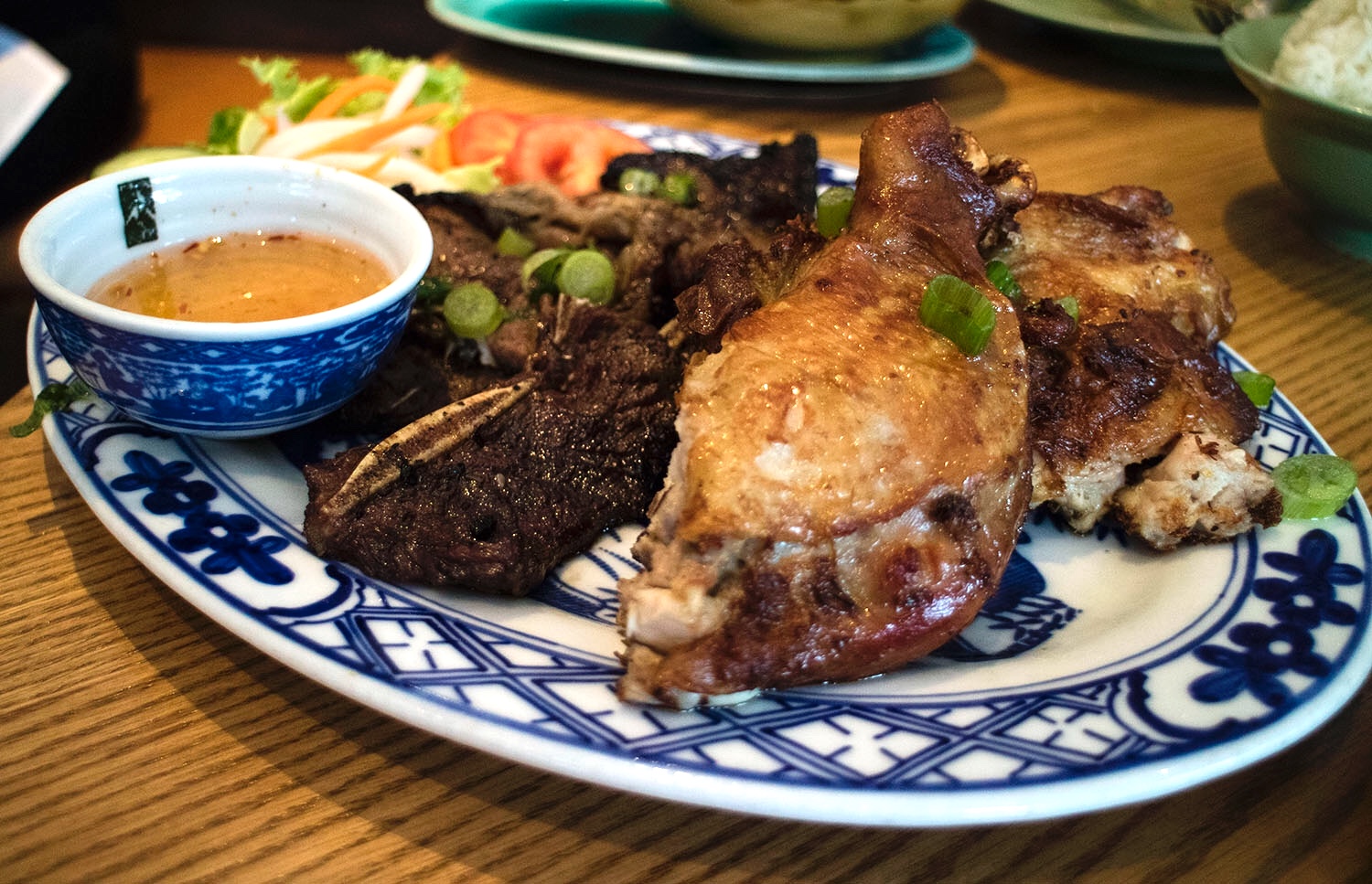 Find out more about what I thought of the place here…
Website and menu:
More reviews:
Location: