So this was totally random. I was craving for bubble tea!
I felt a little sleepy after dinner at Mom's. That's not good… I need to work on some photo editing tonight! So maybe a little caffeine in my system would be nice. As I didn't want to drink coffee, the first idea came to my mind was Bubble Tea! I mean we don't' have a lot of great coffee shops in Richmond but we are never short of great bubble tea places here.
I don't drink bubble tea very often, however. So I decided to use iPhone Map to find something nearby that looks interesting. And I found Gong Cha that's super close to me near Richmond Centre. As I was working with other foodies on electing the best restaurants for Vancouver Foodie Pulse, it was Gong Cha that won The Favourite Bubble Tea category.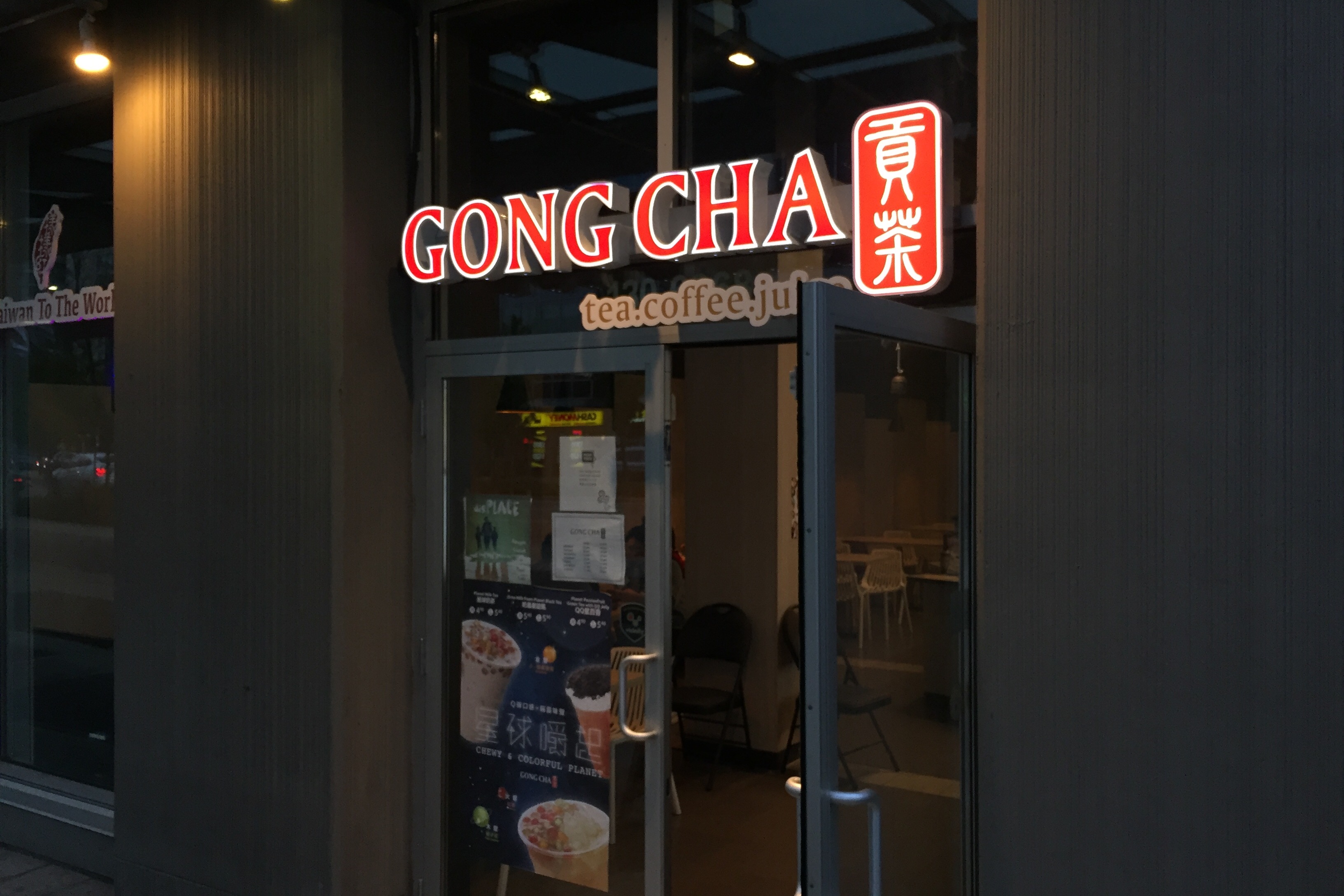 It turned out that this new and second location of Gong Cha (after the first location on Robson Street in Downtown Vancouver) opened their doors 6 months ago. The bubble tea chain originated in Taiwan, and now owns over 1,200 stores worldwide.  Since I heard so many praises, I wanted to find out if they deserved the award on Foodie Pulse.
They have a huge menu with more than 10 categories of many beverages, which seems a little overwhelming. But they also have a list of the 10 most popular drinks so that seems helpful for picking one quickly.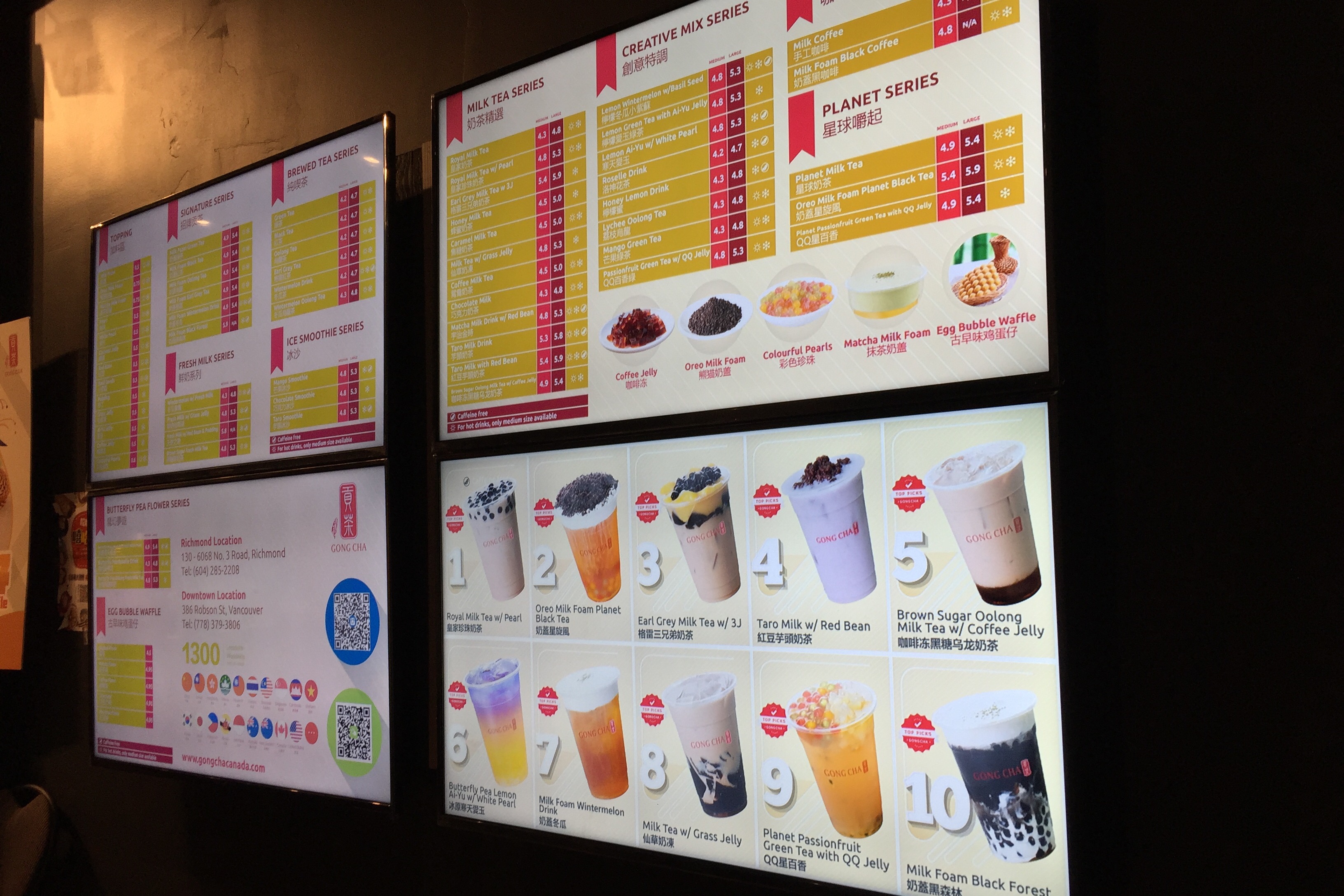 This was my first time and I was super thirsty, so I decided to try 2 different types of bubble tea. I picked the #1 popular choice, the Royal Milk Tea ($4.80 Large) with pearls. Assuming the Royal Tea was a black tea with smooth milky texture, I thought I would like the 2nd one with green tea and with a little citrus, hence choosing the Planet Passionfruit Green Tea with QQ Jelly($5.30 Large).  Besides the 2 sizes, you can also how to get klonopin online tell them how sweet and how icy cold you want for your drinks.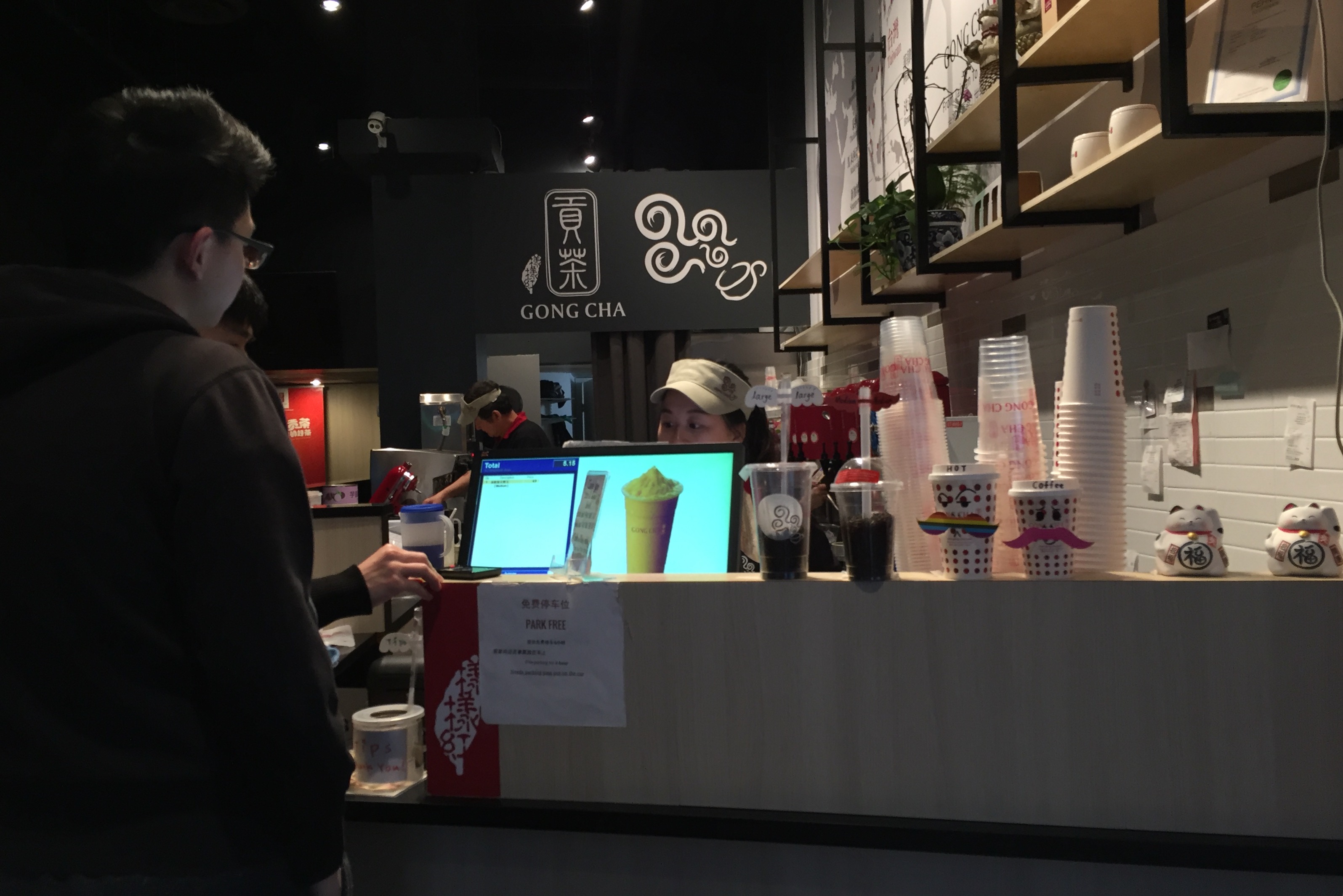 It was a quiet evening and it didn't' take them very long to make the drinks.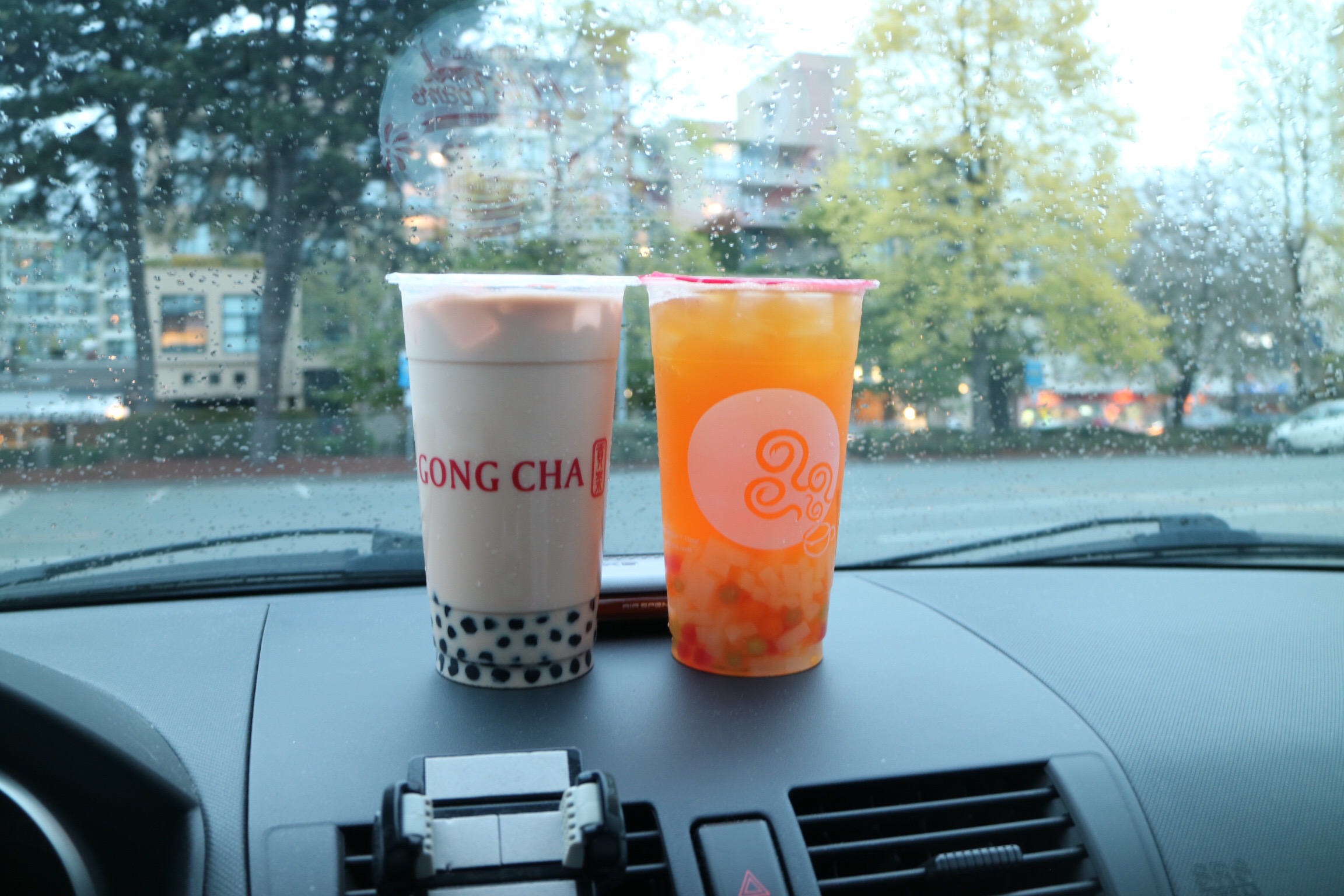 And I took the cups back home and slowly enjoying them while I was editing pictures. They were both really good. But I thought the Royal Milk Tea was favourite out of the two, no wonder it was the #1 seller. The tea aroma was pronounced but pleasant, the milk mixture was smooth and creamy but not super rich. Making it 30% less sweet was a good call giving the perfect amount of sweetness for my own liking. Even the pearls were impressive. Although never a big fan of the pearls in bubble tea, I could see myself liking these ones – they are smaller and not super chewy, quite enjoyable in my mouth.  The Passionfruit Green Tea tasted exotic and refreshing, but maybe a tiny bit too citrusy for me. So it could have been better if had kept the original amount of sweetness. The QQ jelly was fun to chew on as well.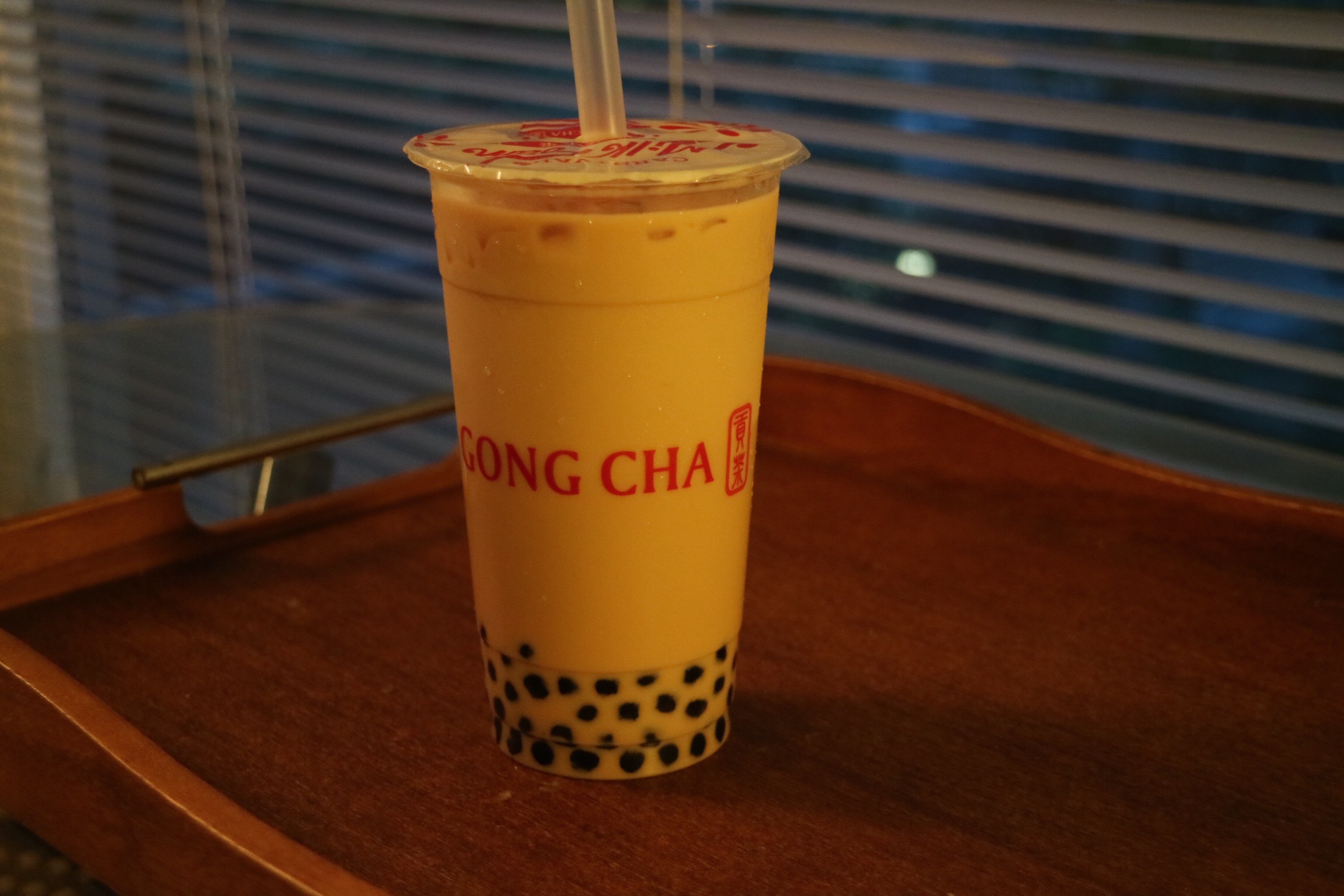 I definitely agree with the #1 seller on their top 10 list. The Royal Milk Tea with Pearls is a good choice. The nice tea flavour and the smooth and creamy texture makes it remind me the bubble milk tea that I had in Taiwan. And the smaller size of the pearls works well for me.  The Passion Fruit Green Tea is good too but make sure not to reduce the sweetness if you can handle the strong citrusy taste.  The bubble tea here is a little pricier but the quality makes it worth it.
Website and menu:
http://www.gong-cha.ca
More reviews:
Location: