At L'Éclair de Génie, a éclair is more than just the traditional French pastry, it's a lavish dessert evolution. Chef Christophe Adam has spent the last 14 years working on perfecting the craft while his Parisian shop has been expanded to 25 boutiques in France, Japan, Hong Kong, Italy and now Canada, where his éclair has become a sensation of over 250 unique varieties. And I am very fortunate to be invited to their sneak preview last week. 
Welcomed by the energetic staff including Chef Adam himself and a dazzling display of éclairs, we were informed that they would serve about 10 varieties each day, rotate regularly and offer brand new flavours every month. Chef Adam also told us the story of his éclair shop.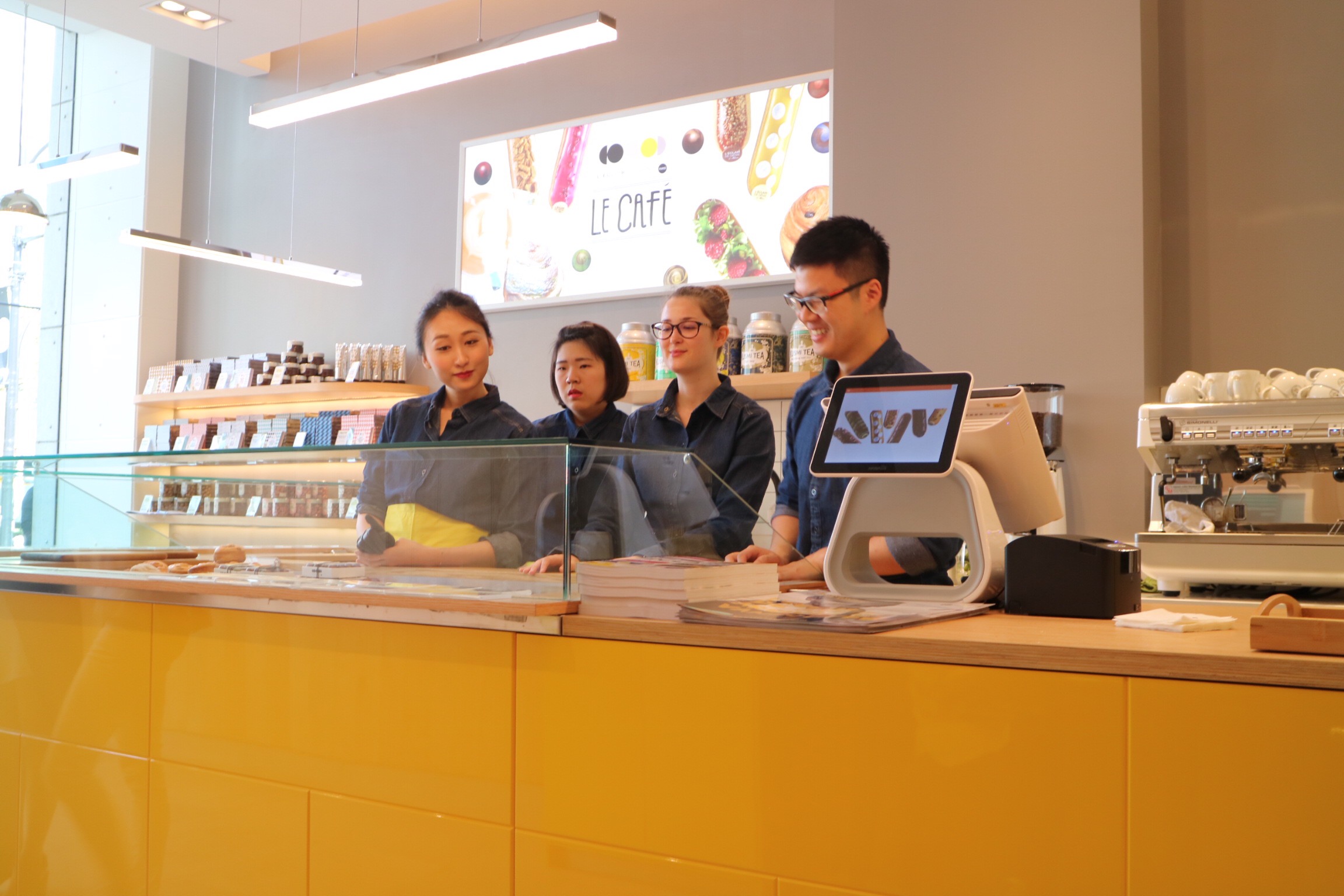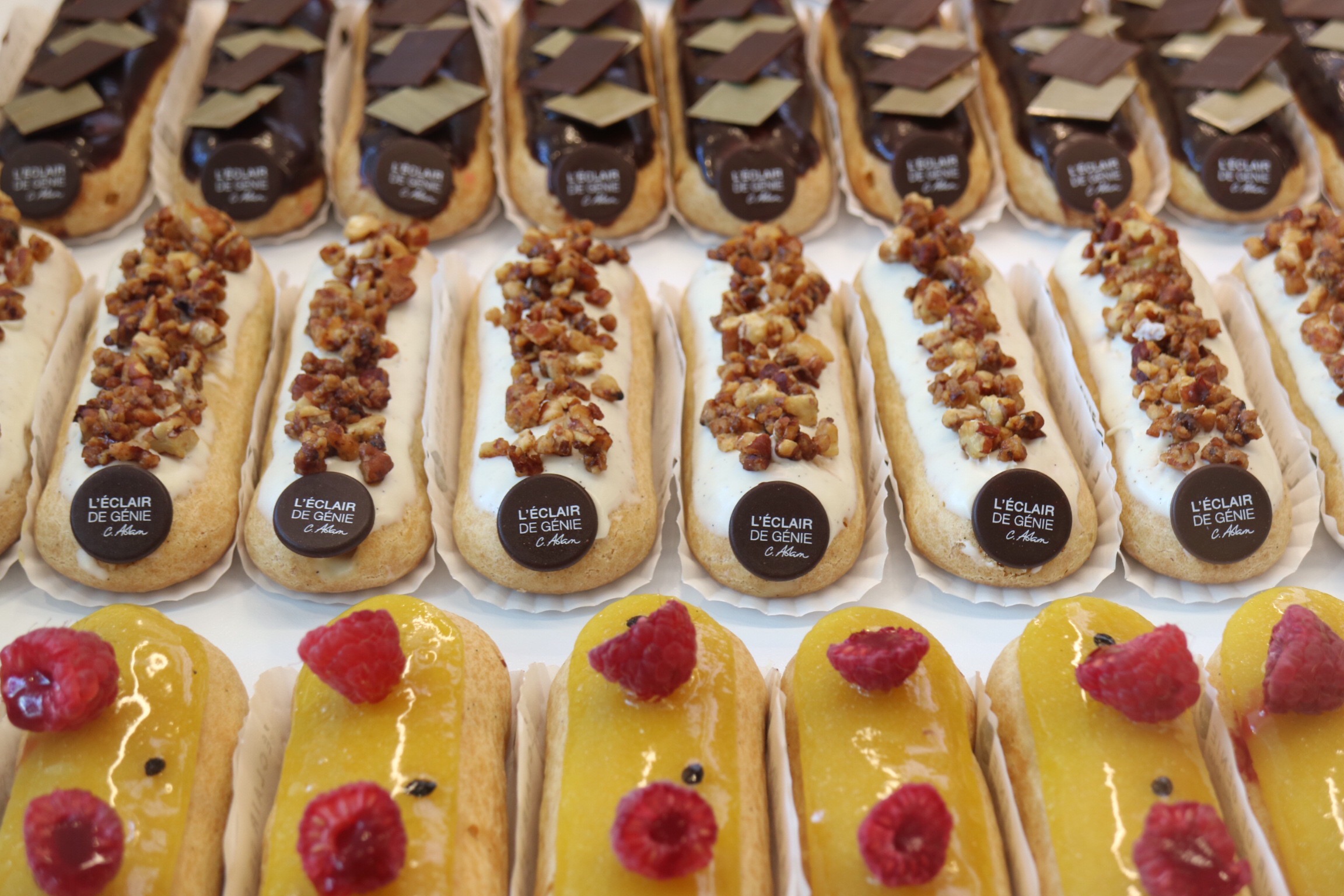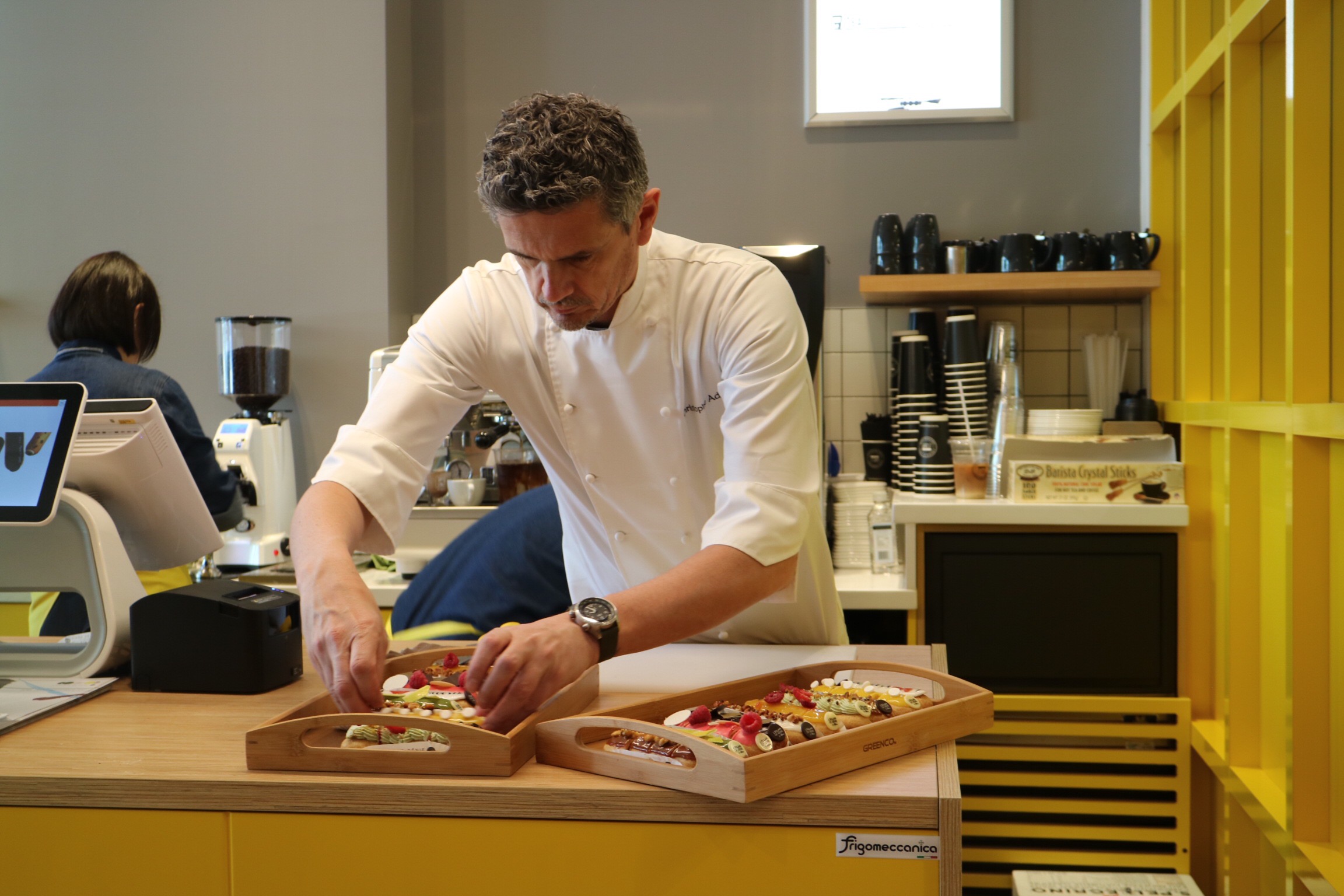 And here I was able to sample 10 of their most popular flavours at the event, including original flavours such as Salted Caramel, Chocolate Grand Cru and Vanilla Pecan, Asian-inspired flavours such as Matcha and Yuzu, and even a special edition just for the Vancouverites with Maple Cream filling and glazed with "I <3 Vancouver"!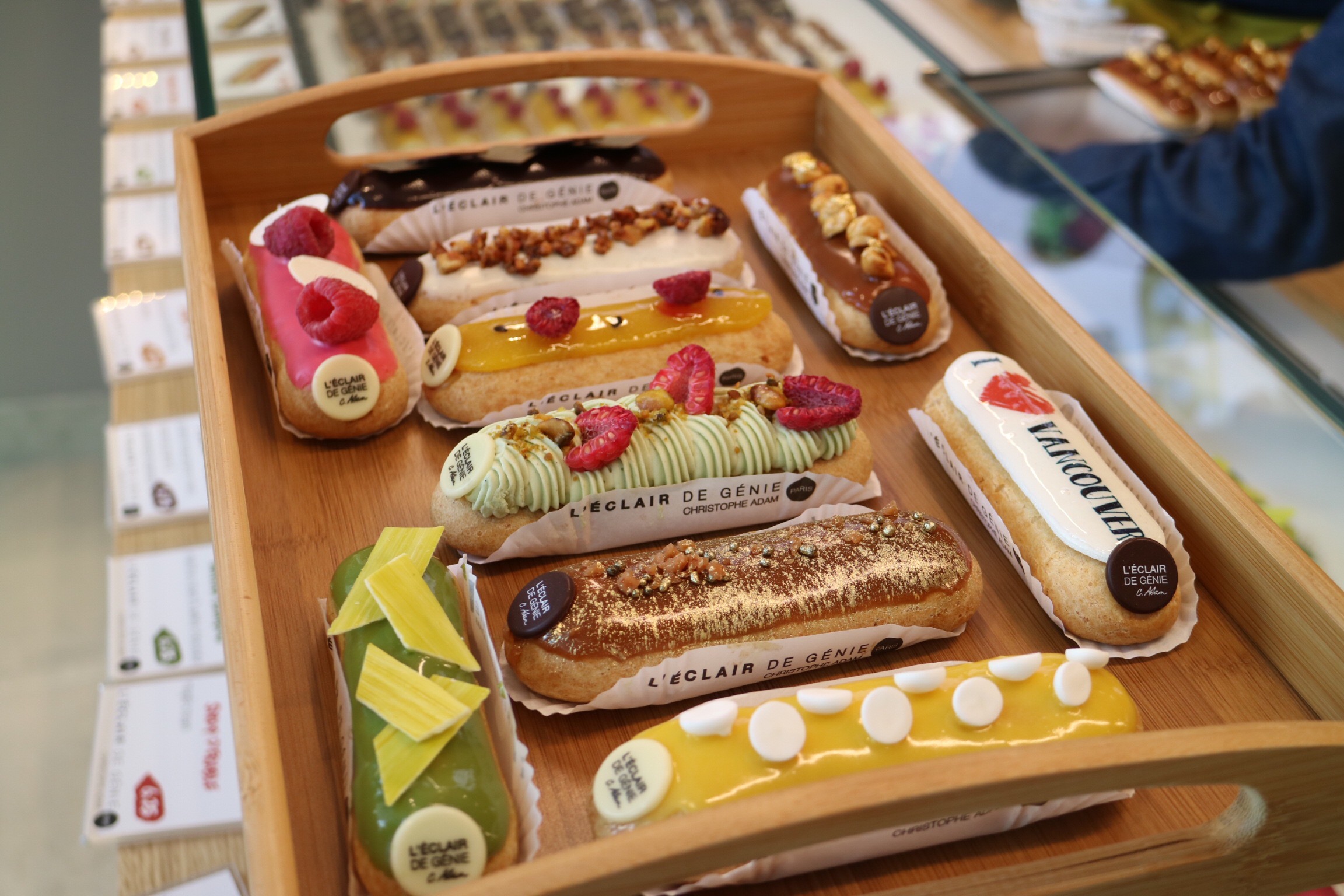 The shop also has a little cafe in the back aciphex over the counter equivalent where you can sit down and enjoy the sweet treats with a coffee or tea beverage, hot or cold. I ordered the Hot Chocolate – it was rich and flavorful but subtle enough for complementing dessert.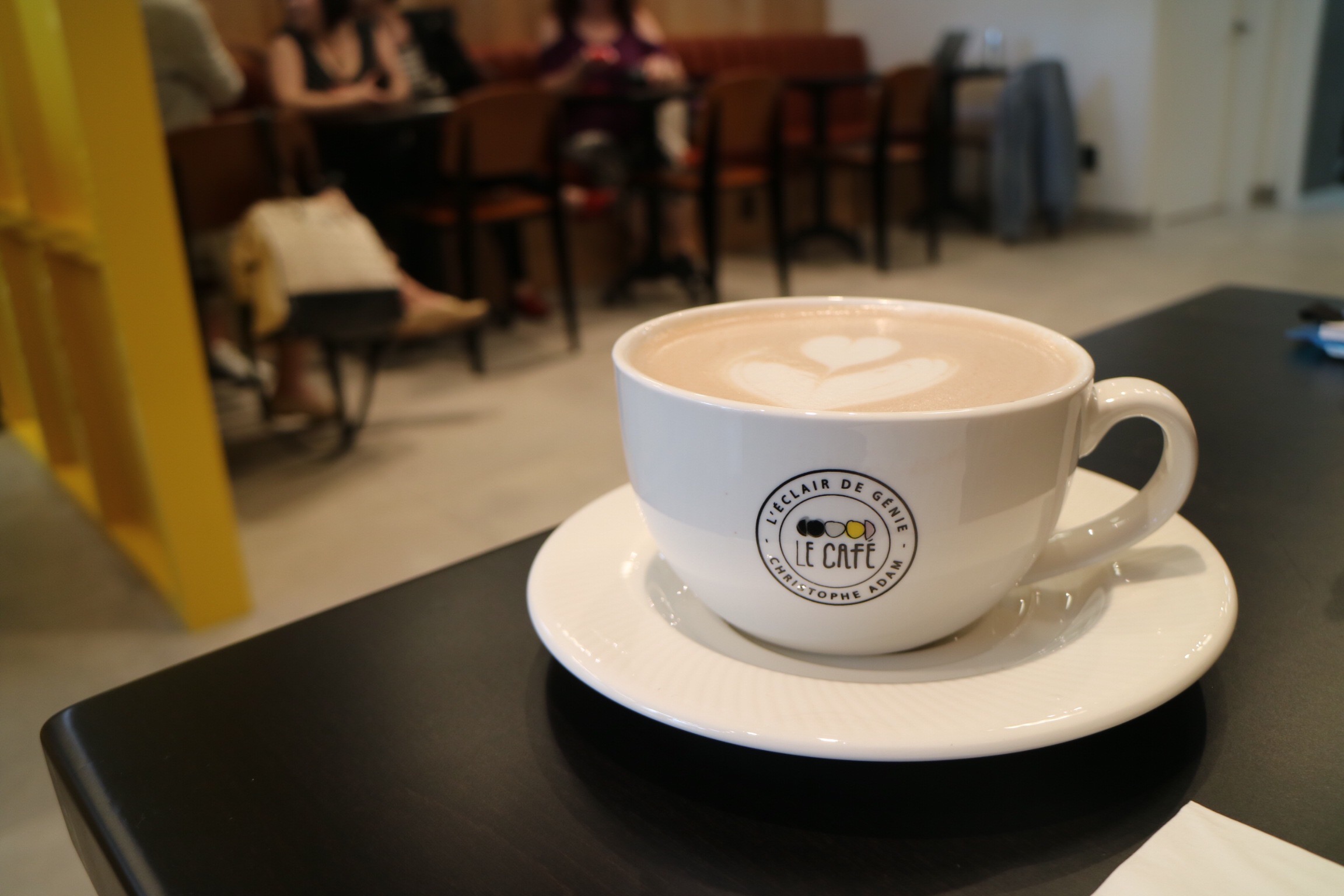 Both Chef Adam and his apprentice told me their favourite was No.1 caramel beurre salé (salted caramel with mascarpone cream), and I have to agree with them for its amazing balance of flavours and the attractive gold-laced glaze.
Watch this little clip on my Instagram!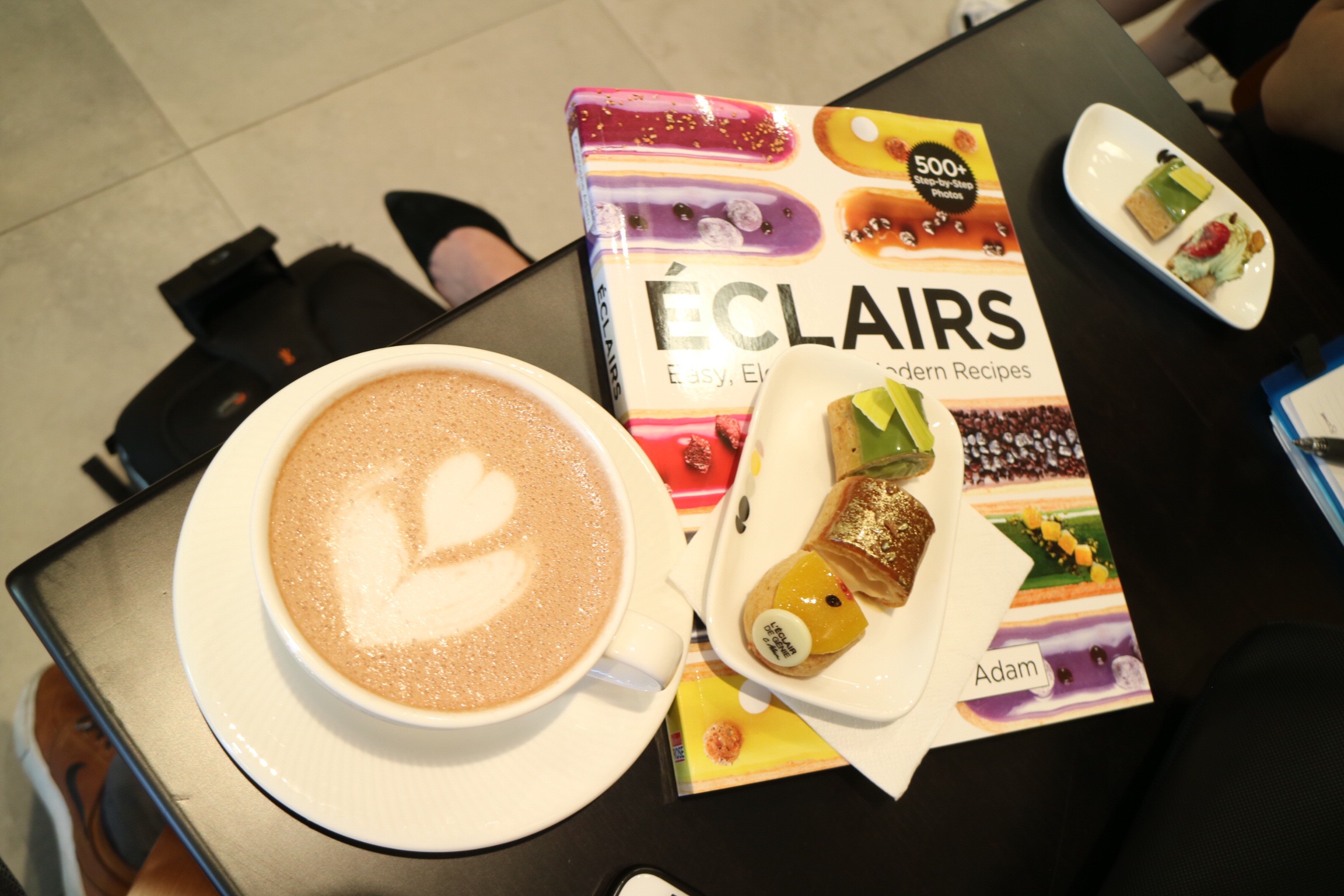 Besides the éclair selections, you can also find an assortment of chocolate bonbons and sweet buns.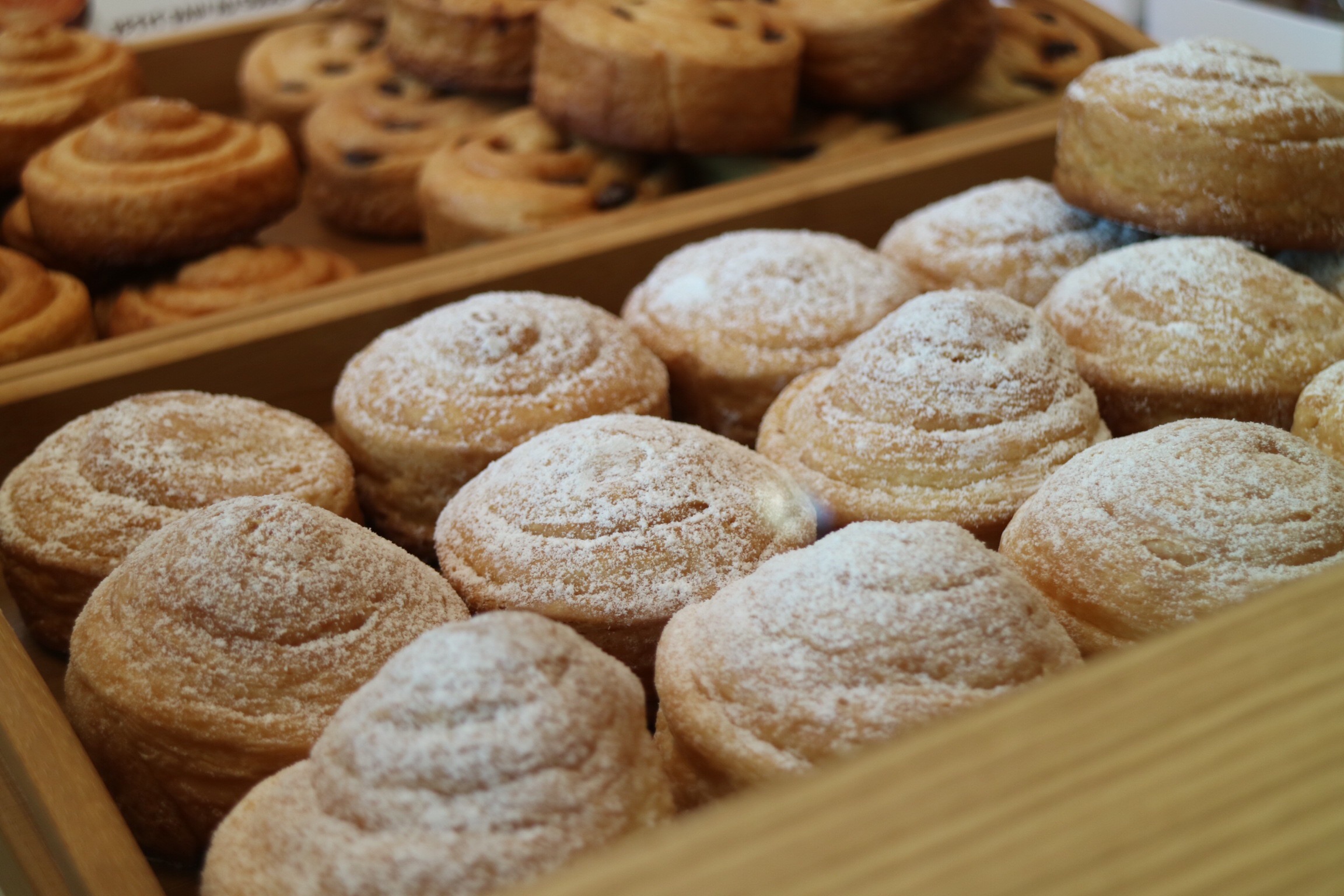 Here is my overall impression. Compared to the other popular French dessert, macaron, there is so much more room in making éclair for unlimited possibilities of artistry and creativity. Playing on the different flavours and textures of choux pastry, glaze, filling and toppings, only the sky is the limit.
*This is a media tasting event. All food and beverages in this post were complimentary. Opinions are on the reviewer's own.
Website and menu:
Location: