Yuma Japanese Cuisine was formerly known as Zest in the Kitsilano neighborhood for 12 years. But after Zest's executive chef Tatsuya Katagiri left and opened his own Stem Japanese Eatery in Burnaby,  Zest's owner Iori Kataoka decided to make some changs. She welcomed chef Masahiro Omori, from her other restaurant, ShuRaku, to Zest as the new partner helming the kitchen team, and rebranded Zest to Yuma with a new concept.  A year later ShuRaku was permanently closed, enabling the team to focus entirely on Yuwa.
And it is interesting to see both Stem and Yuwa thrive in the local Japnese restaurant scene,  winning the Gold and the Silver of "Best Japanese" at this year's Restaurant Awards, respectively.
Chef Masahiro is a classically trained chef from Japan specializing in Kaiseki style cooking. Therefore, compared to the food concept at Zest, they have been "pulling back a little bit to stay within traditions, with dishes more region-based", according to Iori.
I brought my mom here for her birthday as she wanted Japanese. Although I never visited Zest and really couldn't compare,  I was looking forward to the experience at the award-winning eatery.
The wine program here won them a Gold Award at the Vancouver International Wine Festival. Unfortunately, as I was driving and my mom isn't much a drinker I only ordered sake from their extensive premium sake list. The server was friendly and seemed very knowledgeable, and she recommended Hakkaisan Ginjo ($14, 5oz) for something clean but aromatic.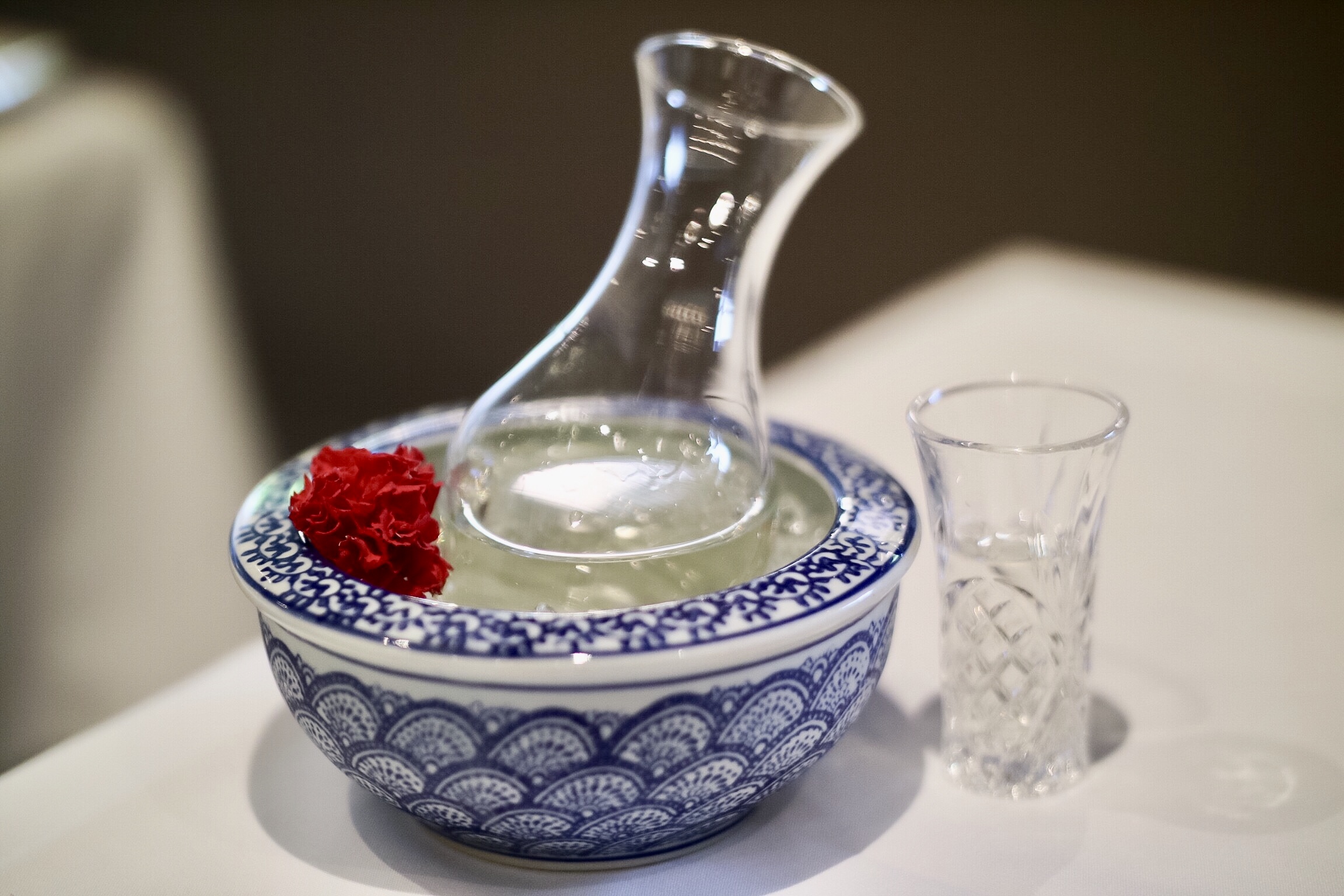 My selection of dishes was inspired by Kaiseki cuisine since I was aware of the chef's specialization. Just a quick note, the typical modern-day Kaiseki meal will include an appetizer, sashimi, a simmered dish, a grilled dish, and a steamed course, in addition to other dishes at the discretion of the chef.
The small plates were all excellent. The Bluefin Tuna Yamakake ($15) was super delicate, prepared with dices of super fresh-tasting bluefin, lightly seared, mixed with quail egg and grated mountain yam for the silky texture, and finished with a touch of wasabi and tosa-shoyu. The Aburi Saba with Yuzu Ponzu ($12) managed to balance the stronger flavour of seared marinated mackerel with citrusy yuzu ponzu sauce, nori shoyu paste, mushrooms, and finely grated daikon radish. The star appetizer dish was the Asparagus Komeko-ago ($8), perfectly showcasing a seasonal ingredient in the best possible way. The asparagus was coated with rice cracker crumbs, deep fried, nicely plated, and served with Sancho pepper sault. It was cooking of simplicity at its best.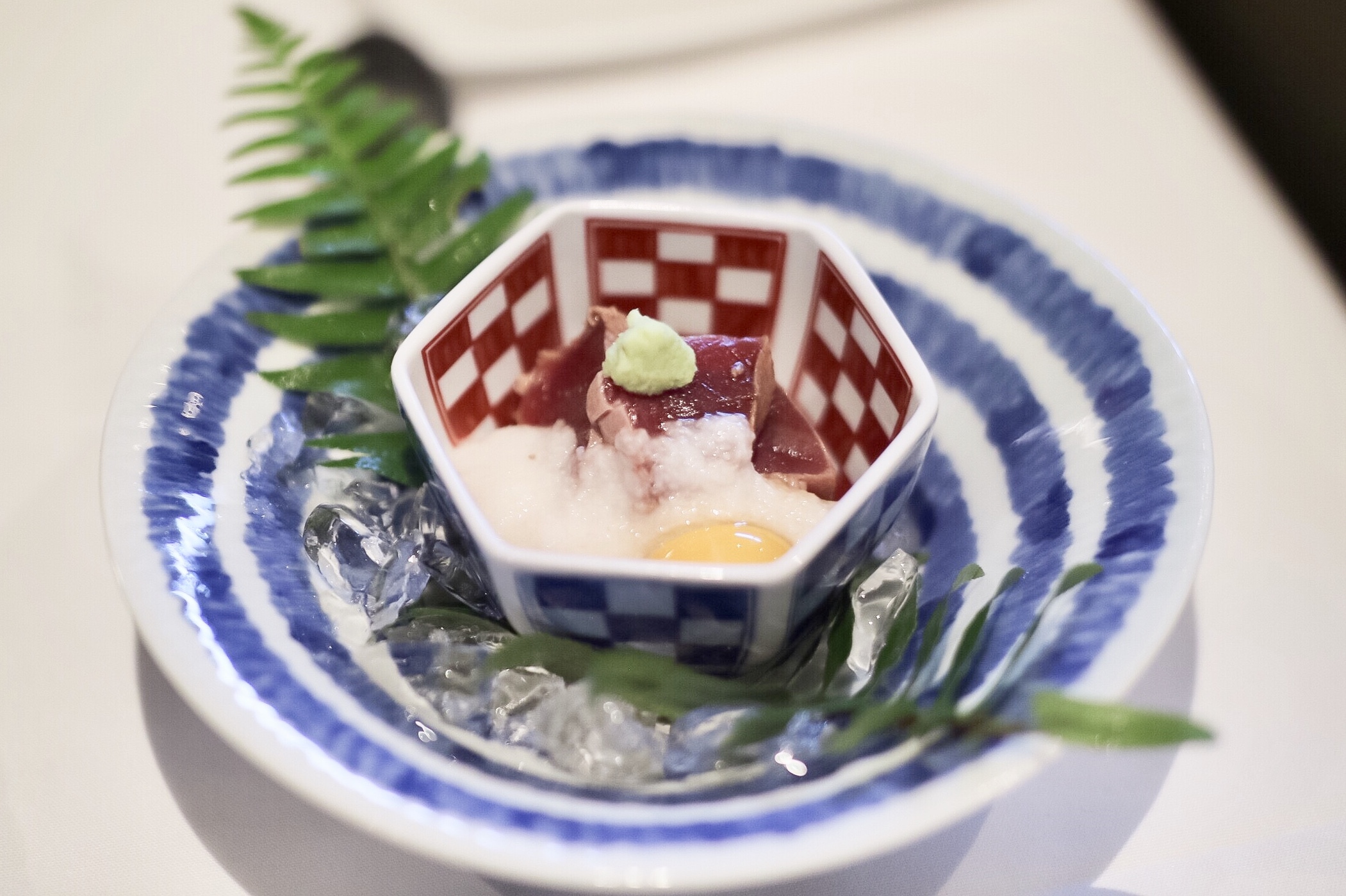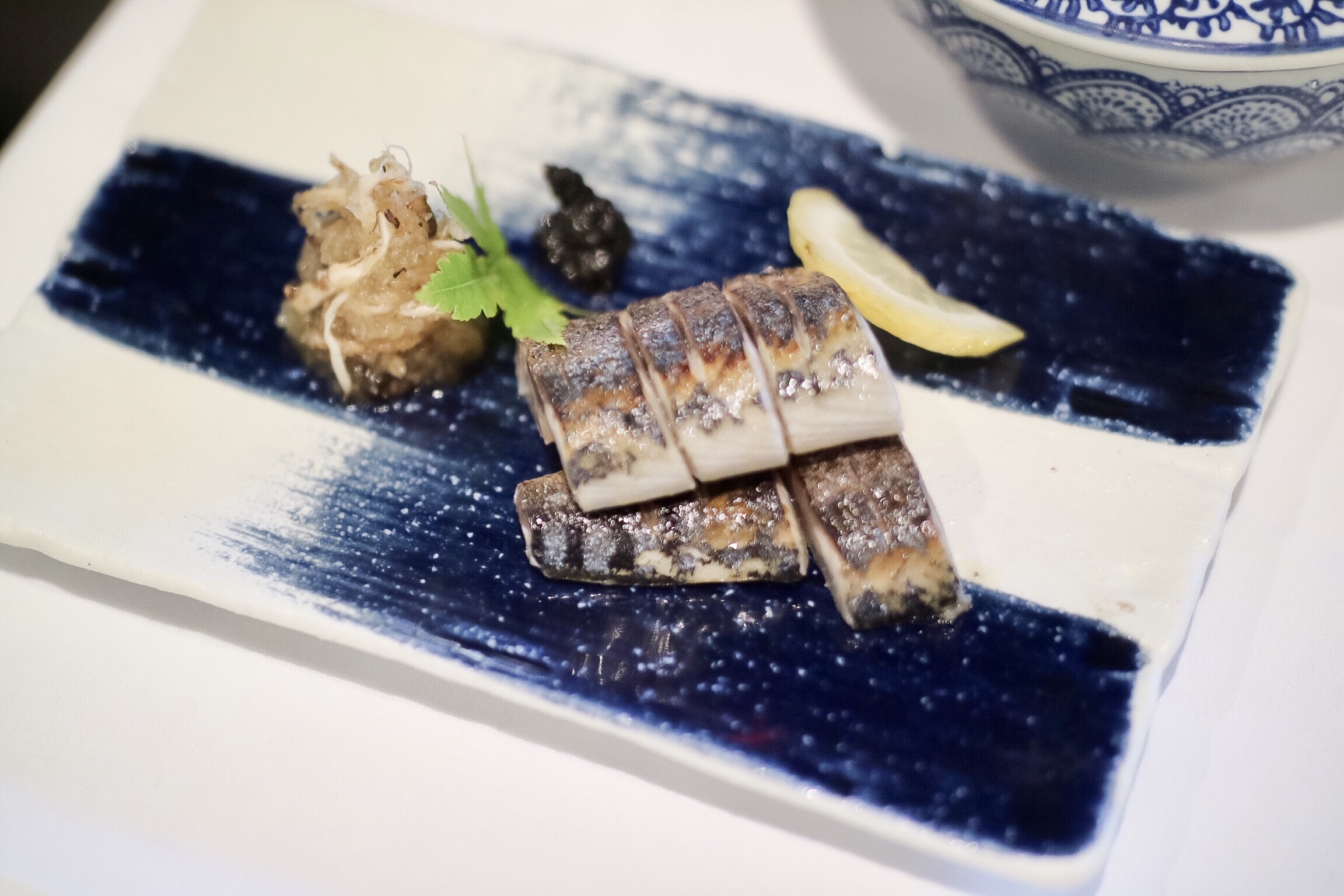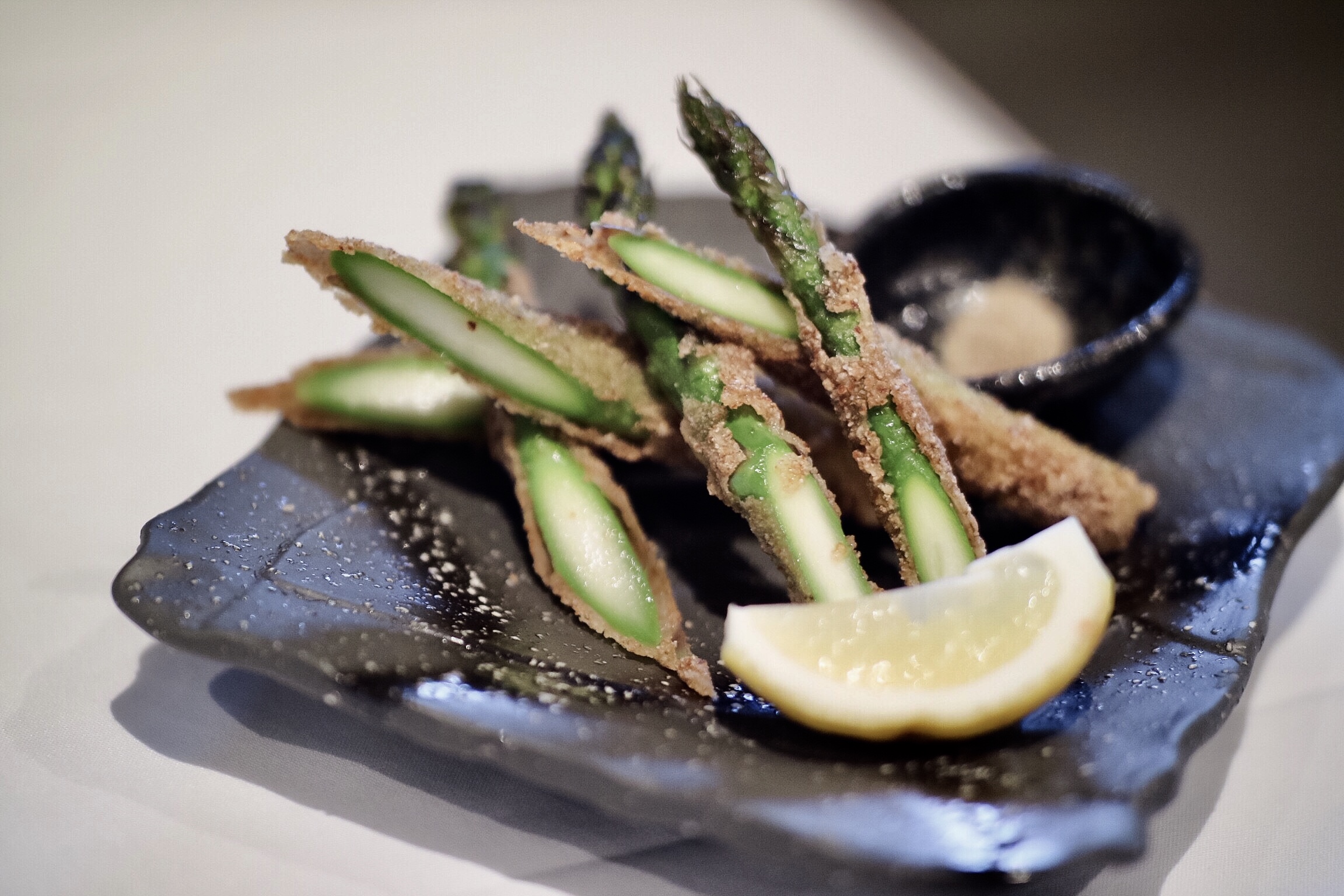 The sushi here is incredible. The Chef's Omakase Nigiri ($28) featured Isaki (grunt fish), Hotate (giant scallope), Maguro(bluefin tuna), Hamachi Sunazuri (yellowtail belly), Katsuo (skipjack tuna). The yellowtail belly was slightly torched for the special smoky aroma from burning the fish oil, and the Katsuo, known as Bonito for its widely use for bonito flakes and dashi, was elevated with a small drop of shiso pesto. These two were definitely my favourite.  Not to mention the value of such quality for only $28.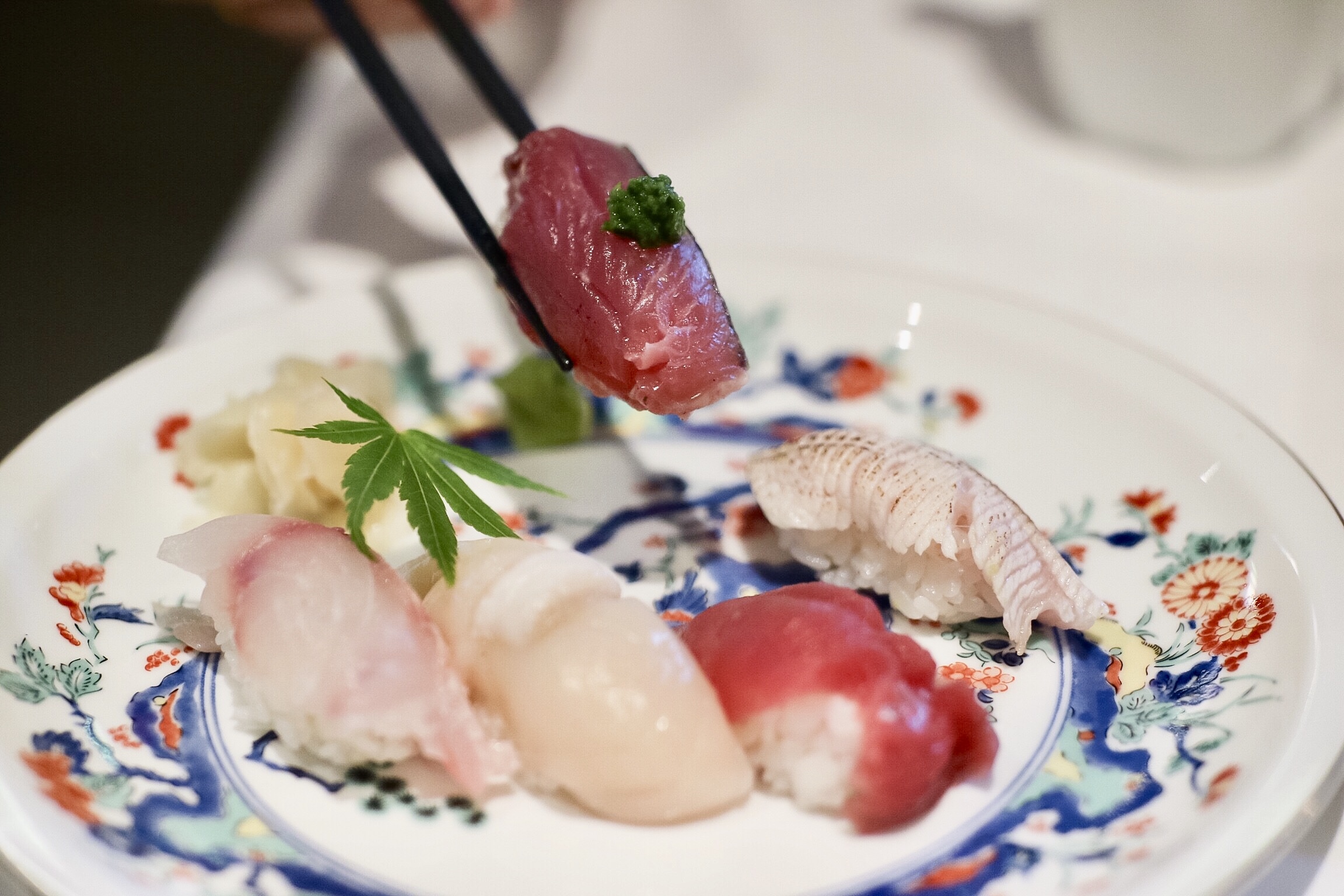 The other 2 bigger dishes weren't as impressive, however.  The Canadian Lobster Roll ($24) has very little lobster meat and is very subtle in flavour. It probably won't be much different if the lobster is replaced to crab or something. The Sablefish Yuan-Yaki ($26) had a great texture but to me, it was over marinated for flavours. The fish is marinated for 24 hours after all so the overpowering flavour from the yuzu shoyu might not be a favourite for everyone.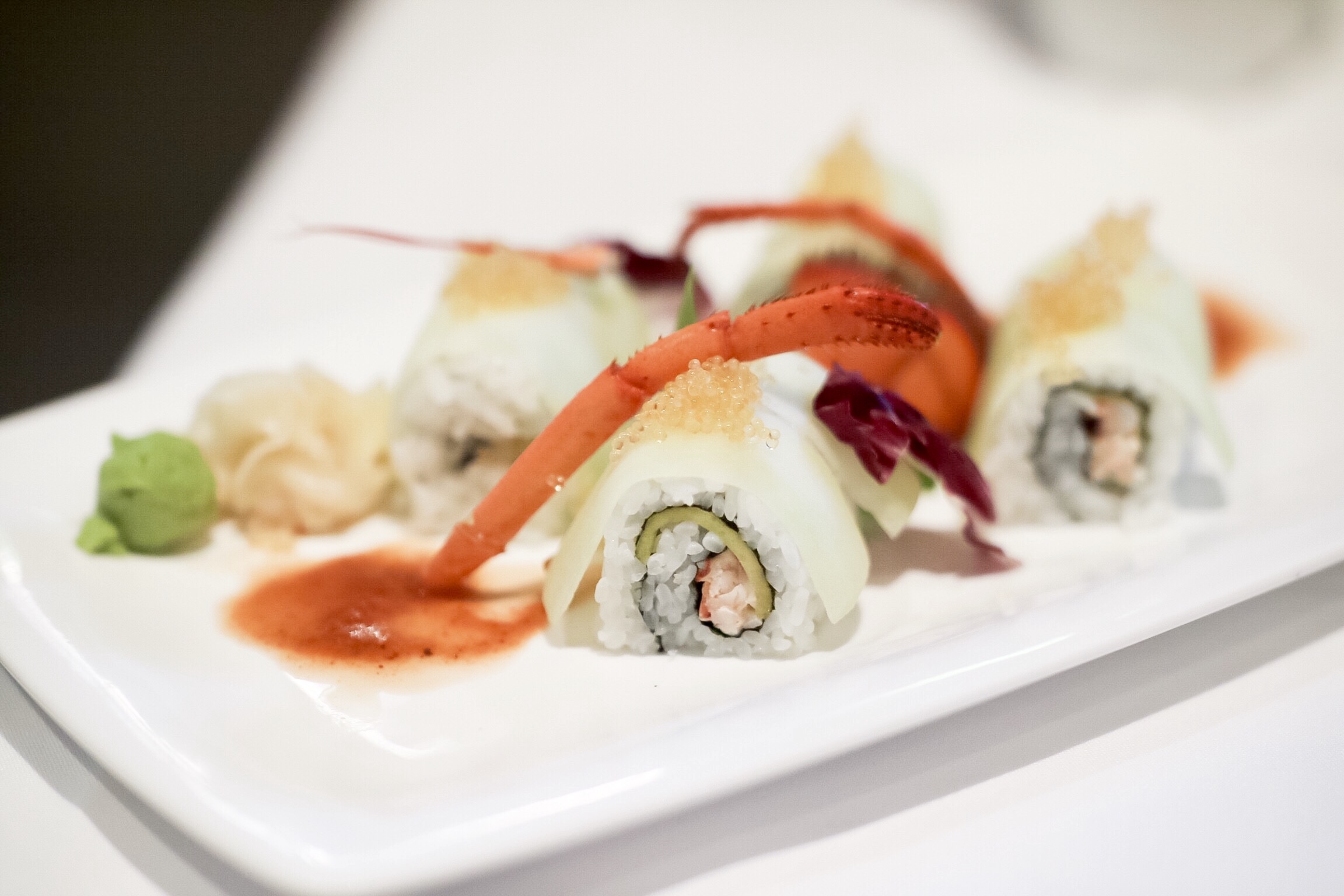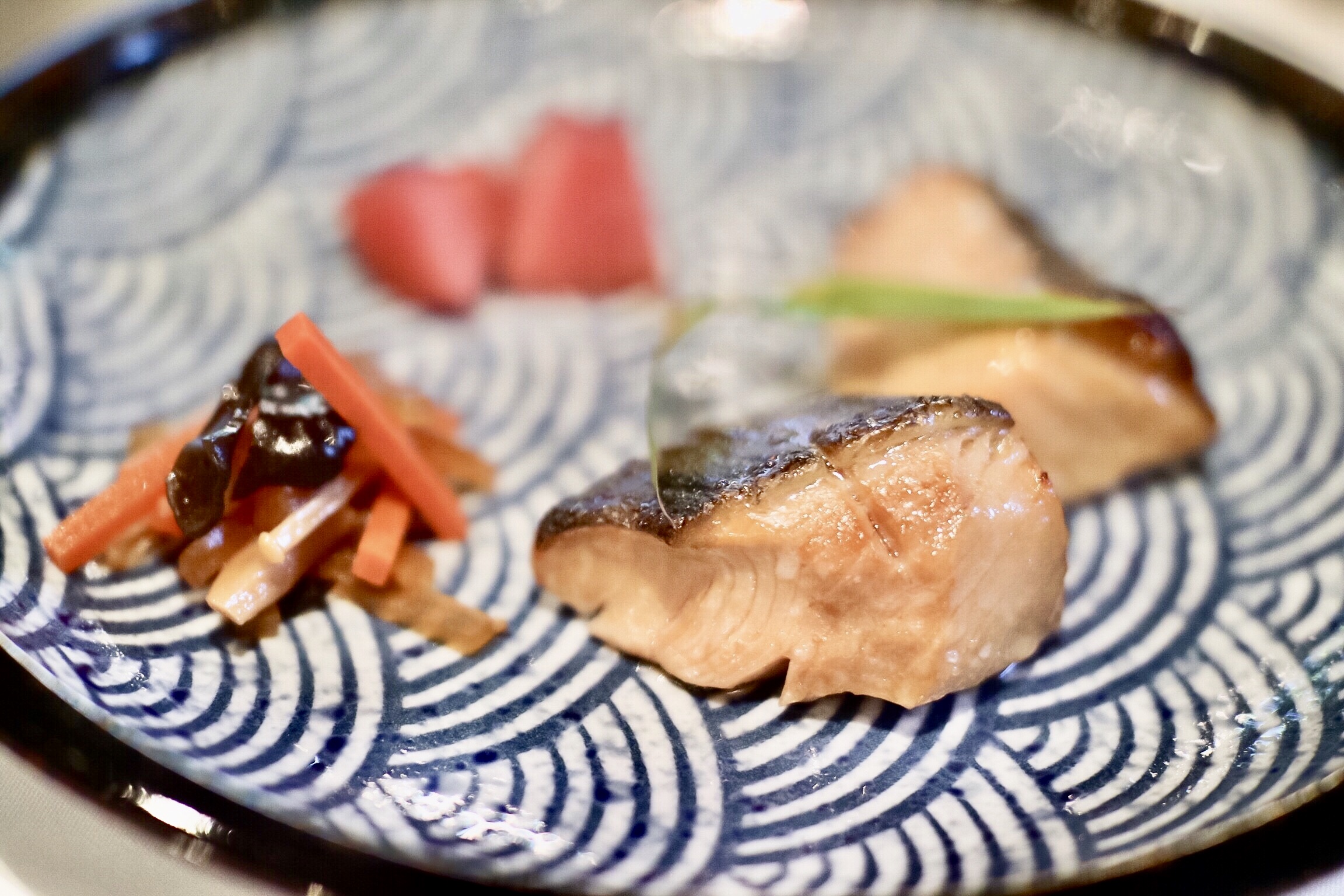 The meal was ended with Match Creme Brulee ($8) and my mom received Green Tea Ice Cream ($6) as a birthday gift.  Both were delicious.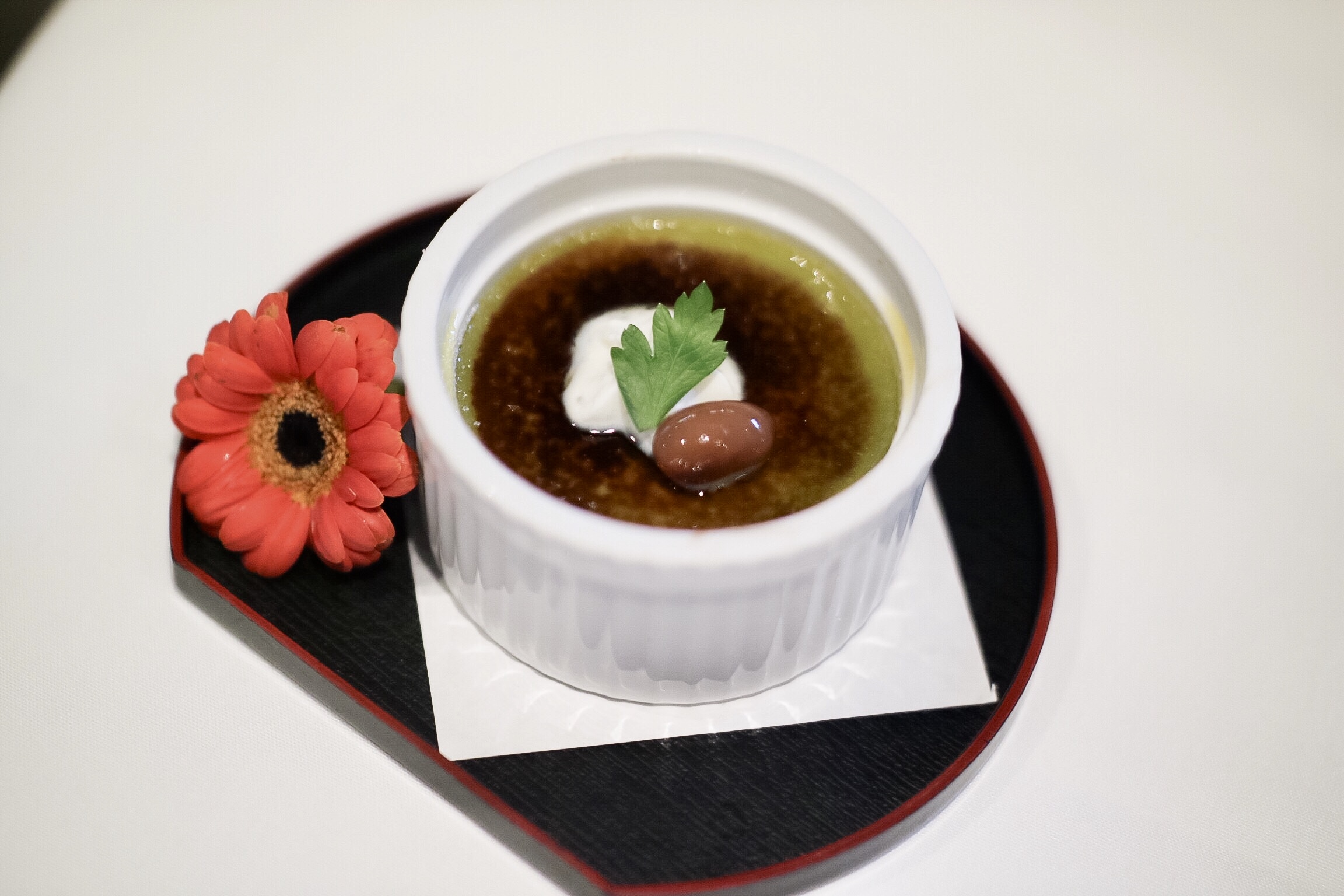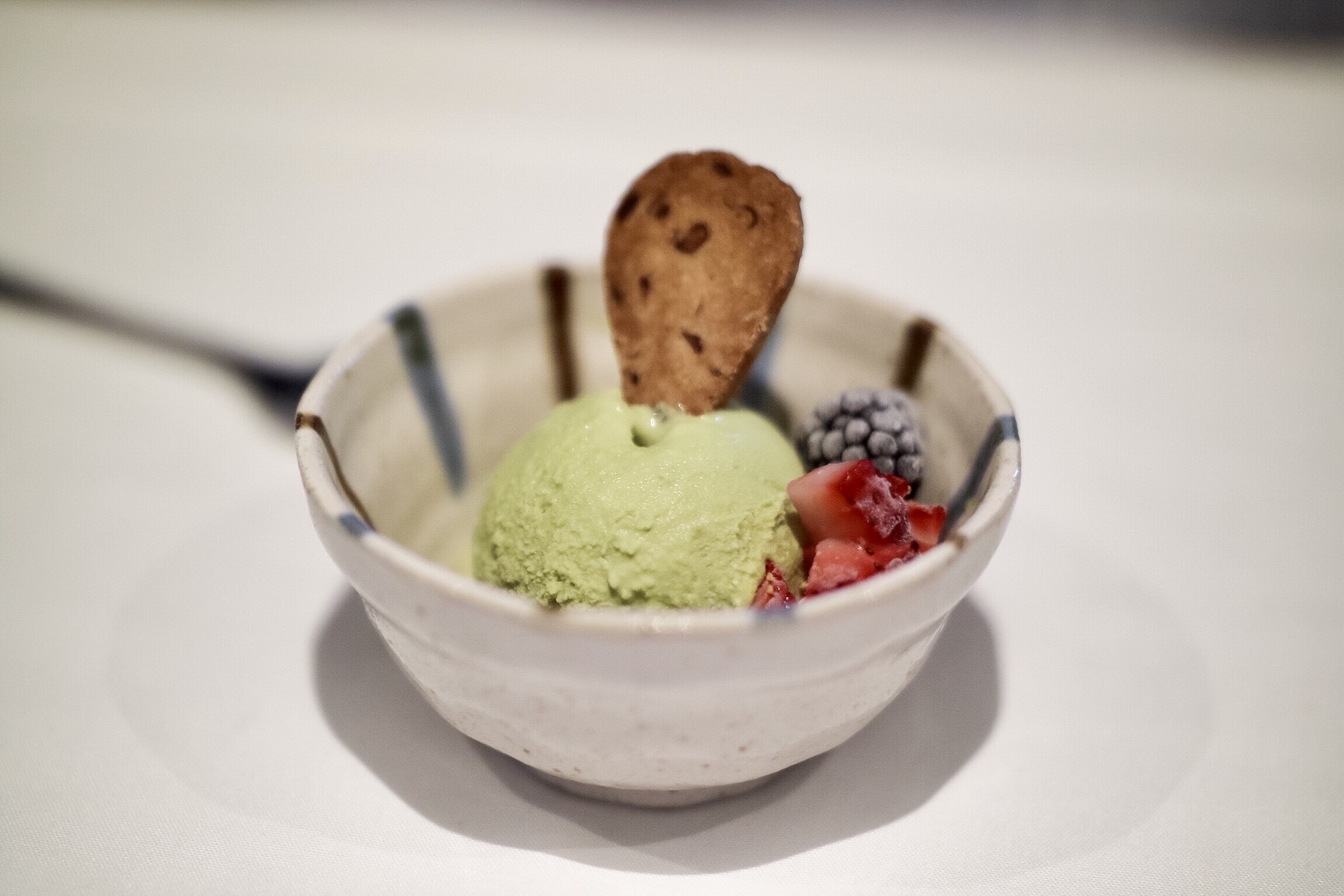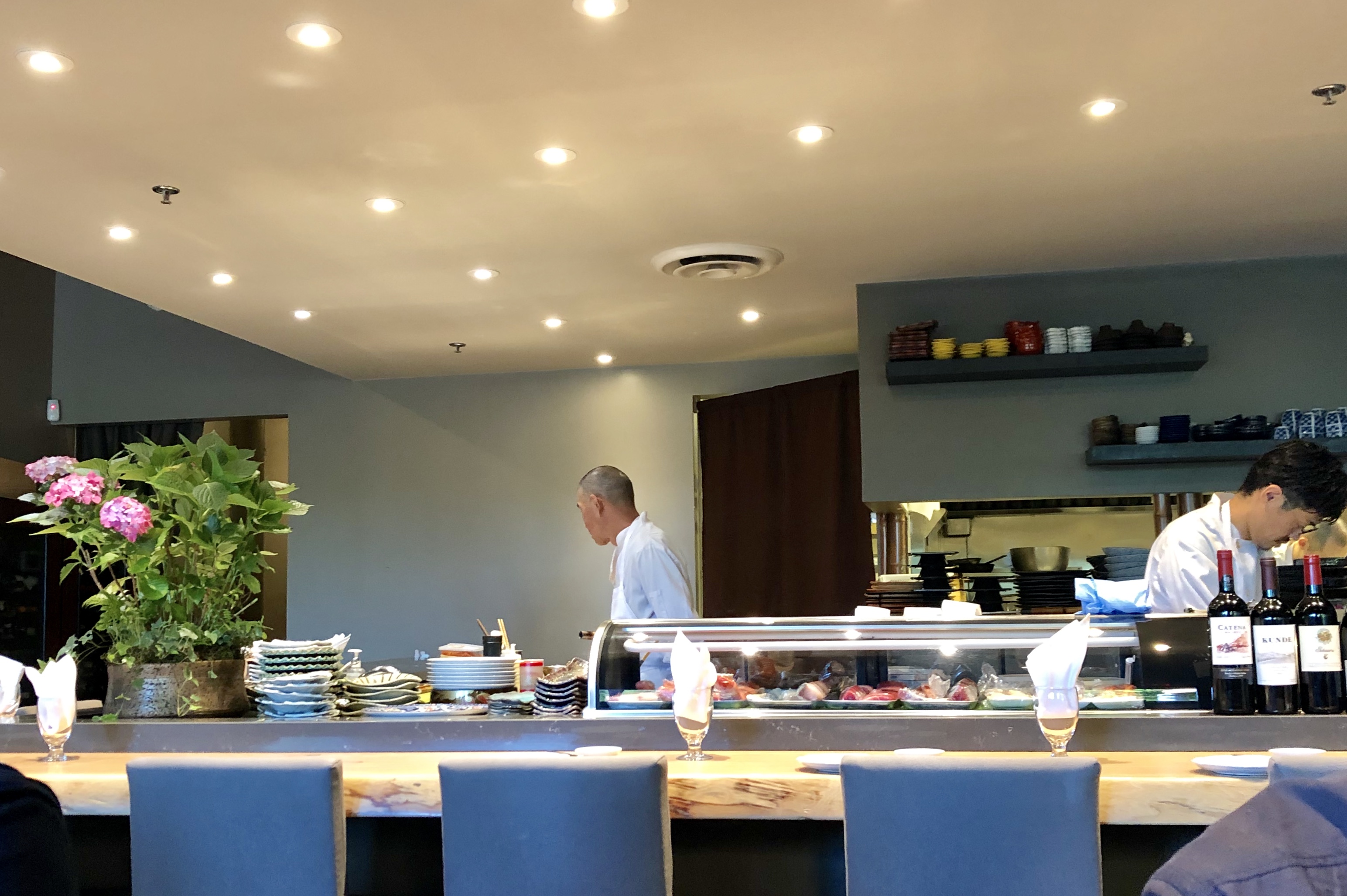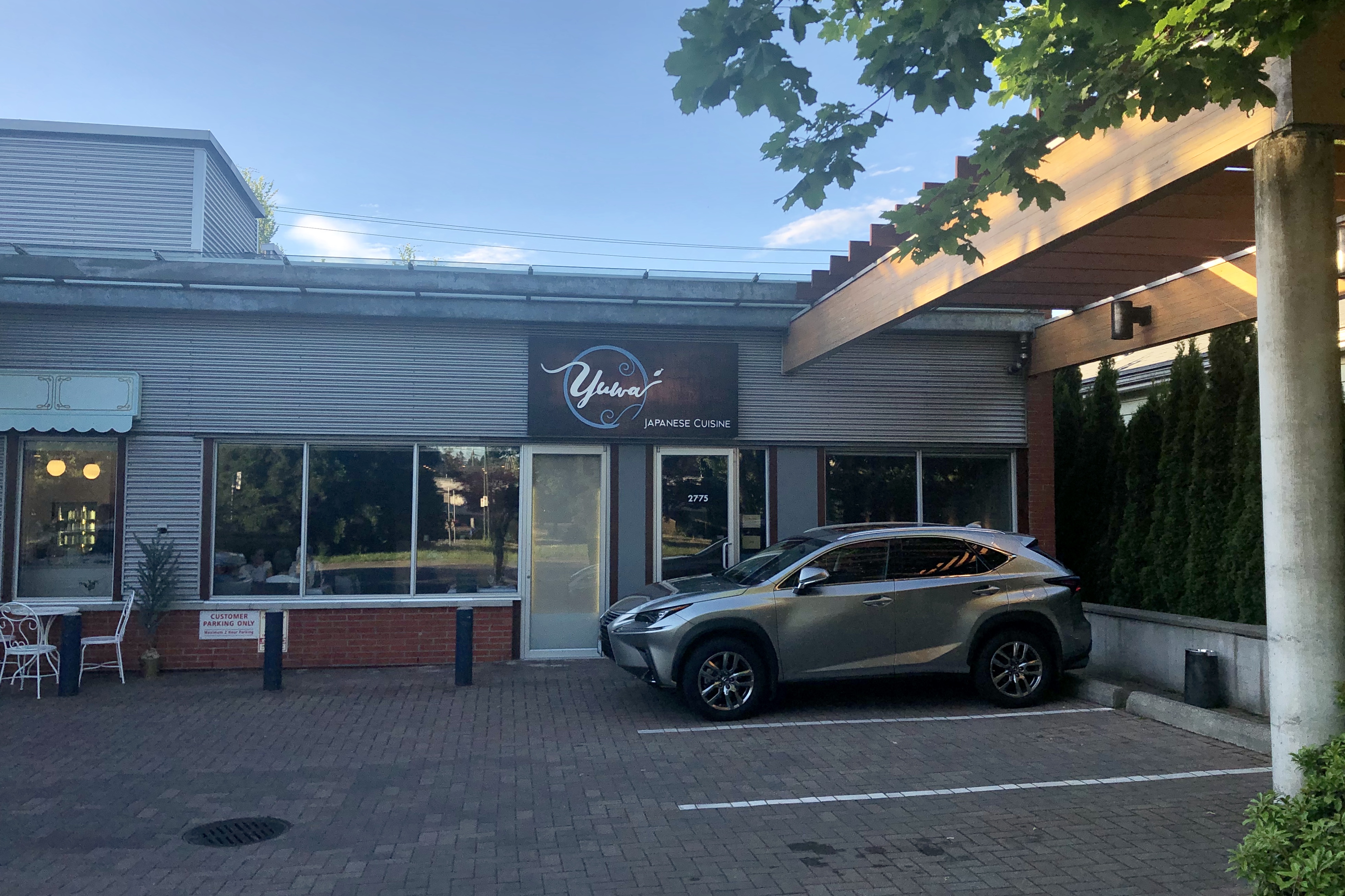 Final thoughts
Overall, without any doubts, Yuwa stands out as a fine dining Japanese restaurant. They were impressive for the elegance, the attentiveness and the attention to details. Although not every single dish was great, there were notable delicious moments,  especially when fresh seasonal ingredients were involved. A dish as simple as Asparagus Komeko-age was also sense-rocking.
The meal was surprisingly affordable for such great quality of ingredients.  Without alcohol, $40 – $50 per person was a good deal, especially for folks who travel to Vancouver from the U.S. or Japan.  5-piece nigiri omakase was a steal. However, the 24-marinated sablefish and the lobster rolls, as the pricier items, were not as impressive.
Not being able to drink much due to driving was another regret. The next visit here will definitely be involved with wine-pairing or sake-pairing that has won them many awards.
$$$
rating: 3.5/5
YUWA Japanese Cuisine
2775 W 16th Ave, Vancouver, BC V6K 3X5
(604)731-9378 or yuwa.ca