This was a casual visit and the meeting was mainly focusing on a friend's mourning of his beloved pet that had just passed. However, it was hard to ignore the recent transformation of the on-site restaurant at Vancouver Airport Marriot Hotel, the former America Grille, but now called 75 West Coast Grill.
The shared plates look attractive on the menu and they turned out to great. The Half Back Rib ($12) is excellent for the price, covered in home-made BBQ sauce, tasty and memorable. The Fried Cauliflower & Brussel Sprouts ($14) has combined to the two most popular vegetarian bar dishes and is mostly well executed, with the Brussels sprouts much crispier. The cauliflower could use a bit more frying time.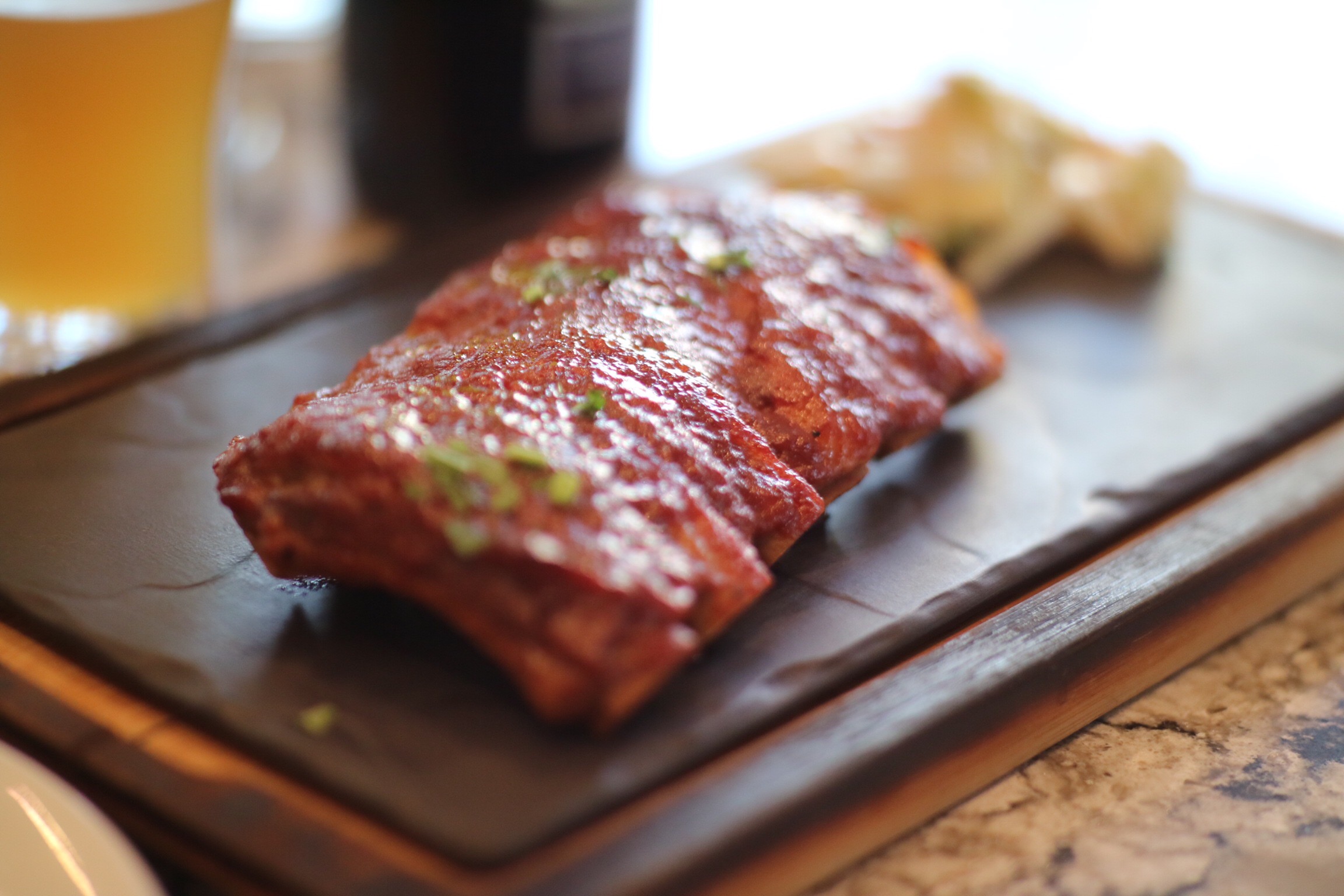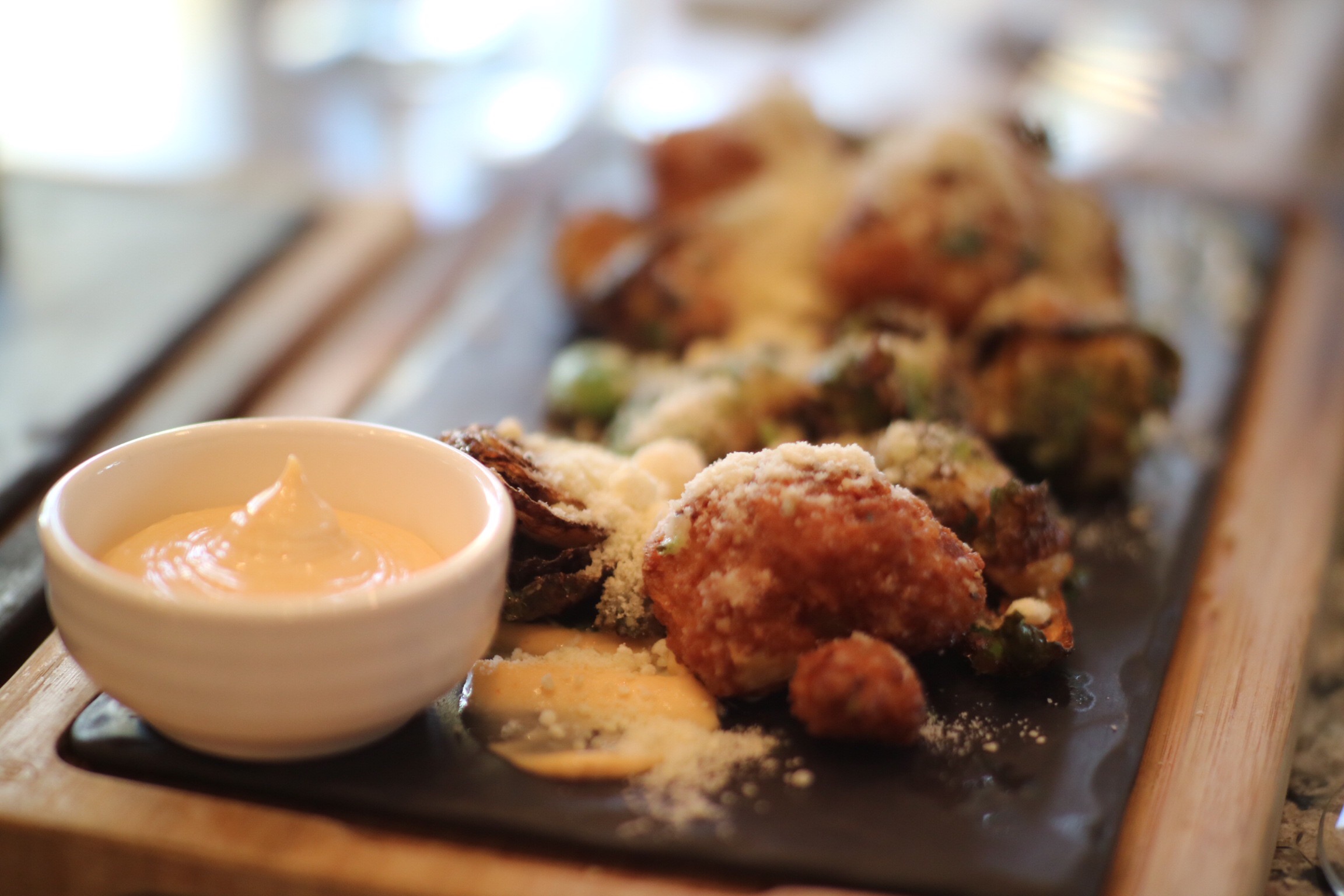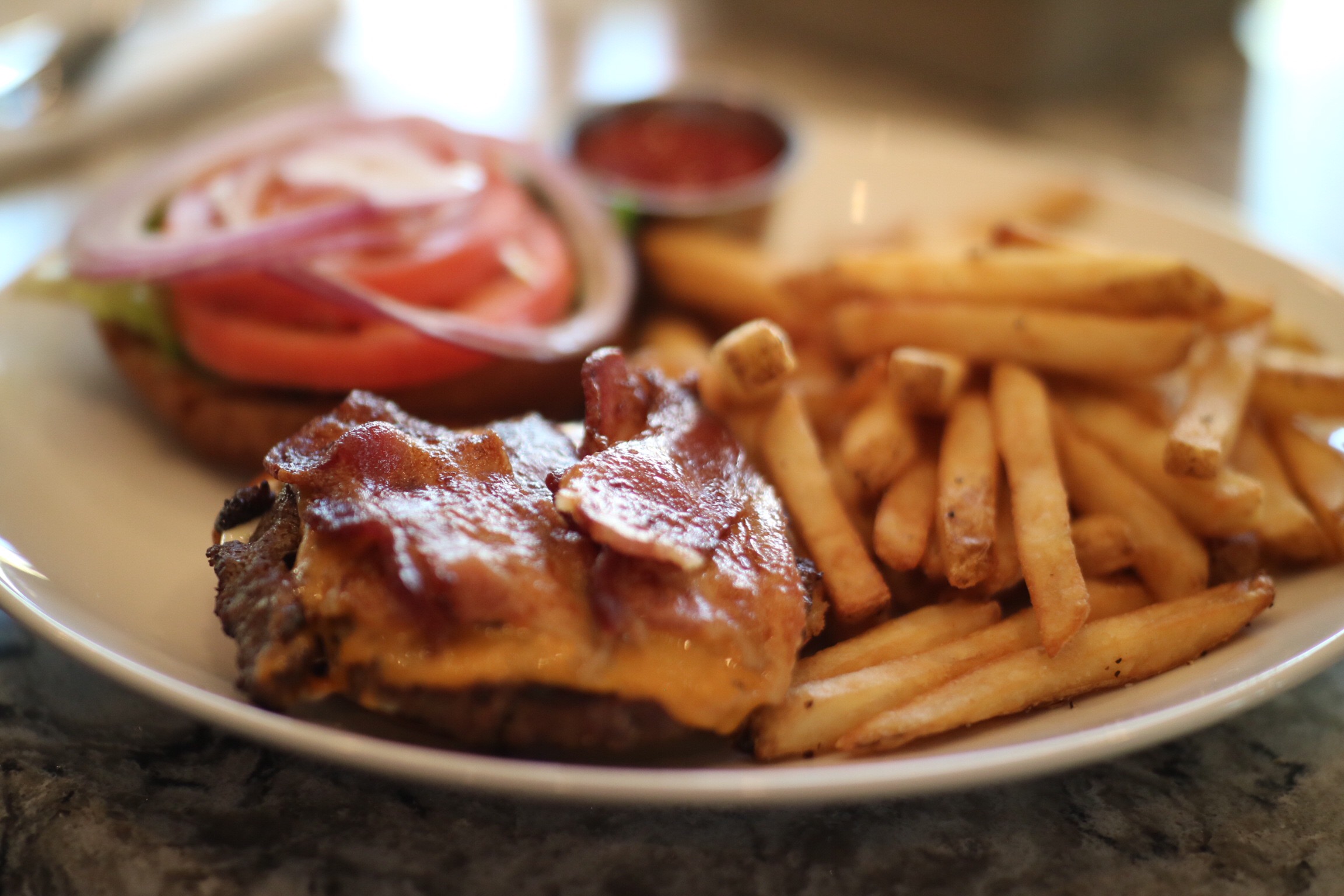 The transformation of the dining room is impressive, with the place completely opening up with the bar facing the hotel lobby. The lounge area is spacious and so is the elegant dining room, with floor-to-ceiling windows for great views of Downtown Richmond.
View this post on Instagram
Final thoughts
With a nice transformation from the former American Grill, 75 West Coast Grill has welcomed a brand new interior and modern touches on the food menu.  BBQ dishes are still the specialties, with shared or individual options.  The tasty Half Back Rib is only $12, super attractive to drinkers who only look for some smaller bites.  The Fried Cauliflower & Brussel Sprouts is also delicious. This is a good spot for drinks and BBQ.
$$
rating: 3.5/5
75 West Coast Grill
Vancouver Airport Marriott Hotel
7571 Westminster Hwy, Richmond, BC V6X 1A3
(604) 232-2804 or 75west.ca