For anyone who loves both food and football game, a VIP food tour followed by the BC Lions season opener at the lovely BC Place Suite is just the perfect thing to do for Saturday evening.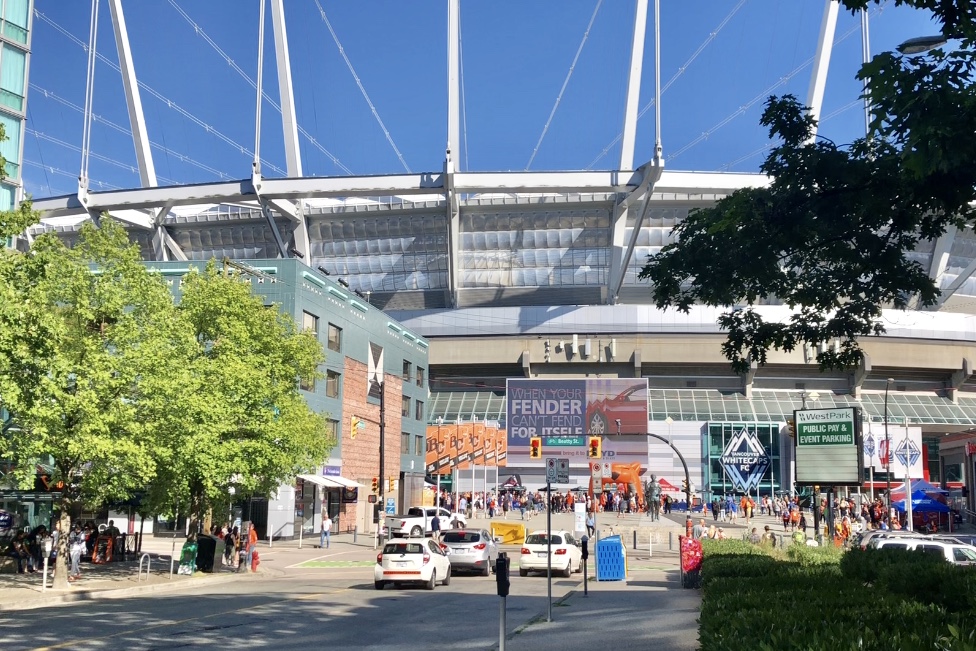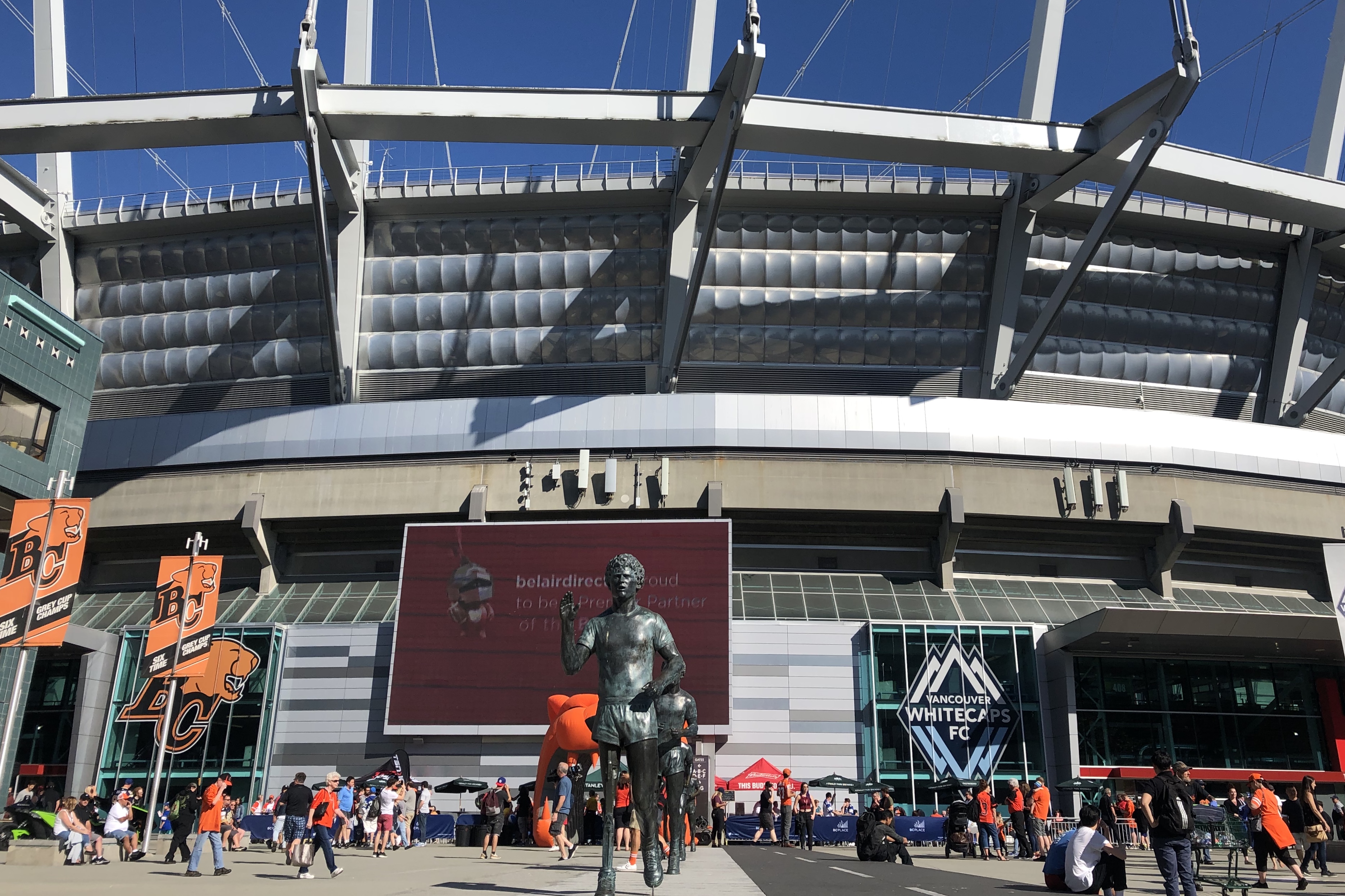 The guests were greeted outside of the BC Place Suite at Gate H on Robson and Beatty. The energy of the passionate sports fans was through the roof.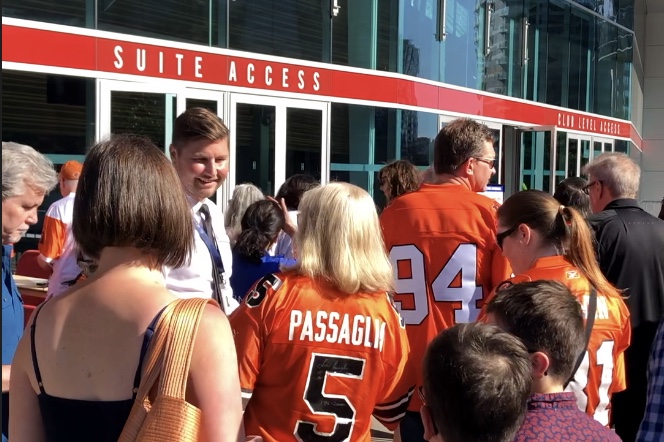 The food tour took place at the 200 level of the stadium concession. Accompanied by Centerplate Executive Chef Will Tse, guests were offered to sample the Korean Chicken Rice Bowl, served at Section 210 by Boom Kitchen, the Carved Prime Rib Sandwich at Section 217 by Beast Fire, and the Beyond Meat Burger at Section 230 by Beast Unleashed.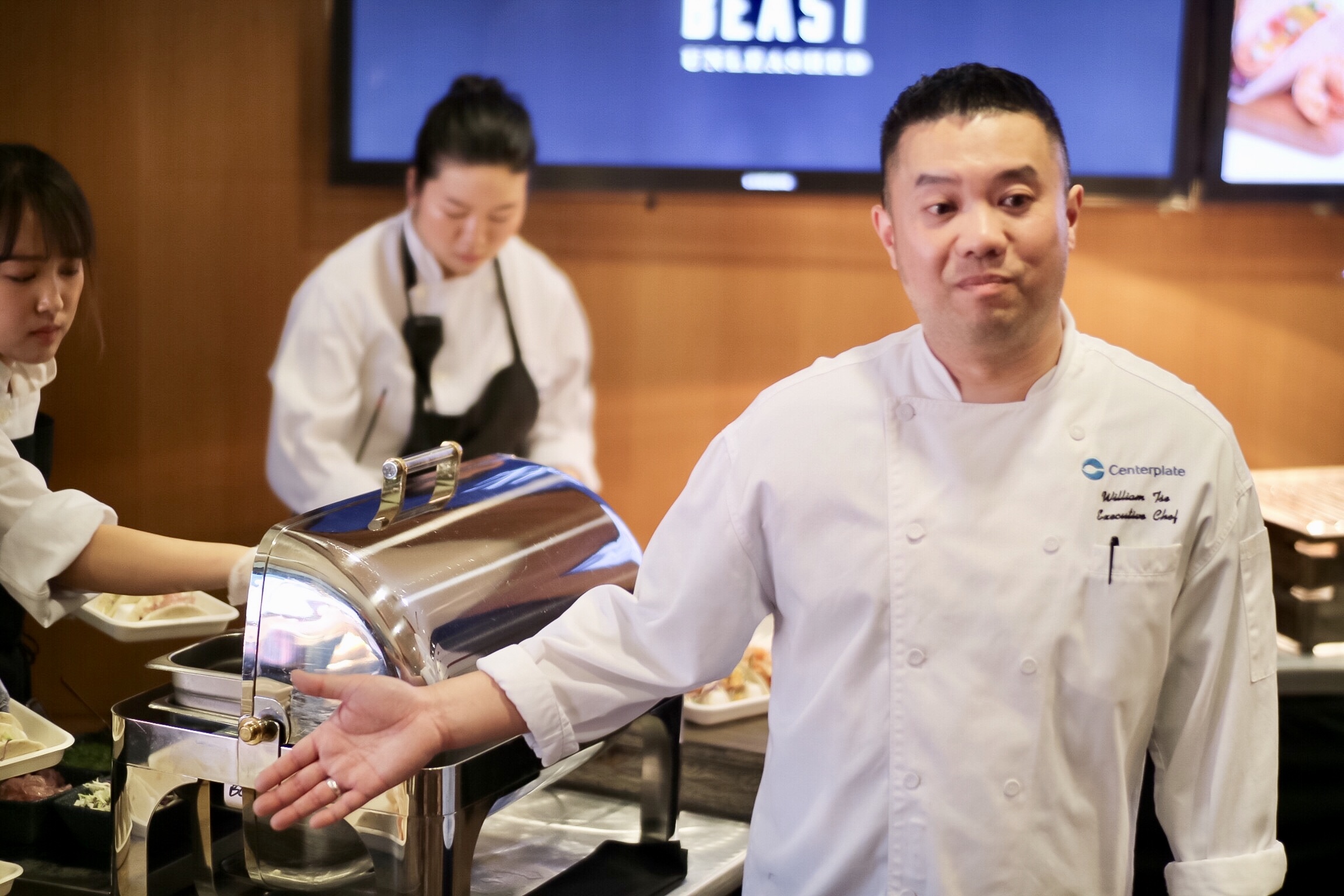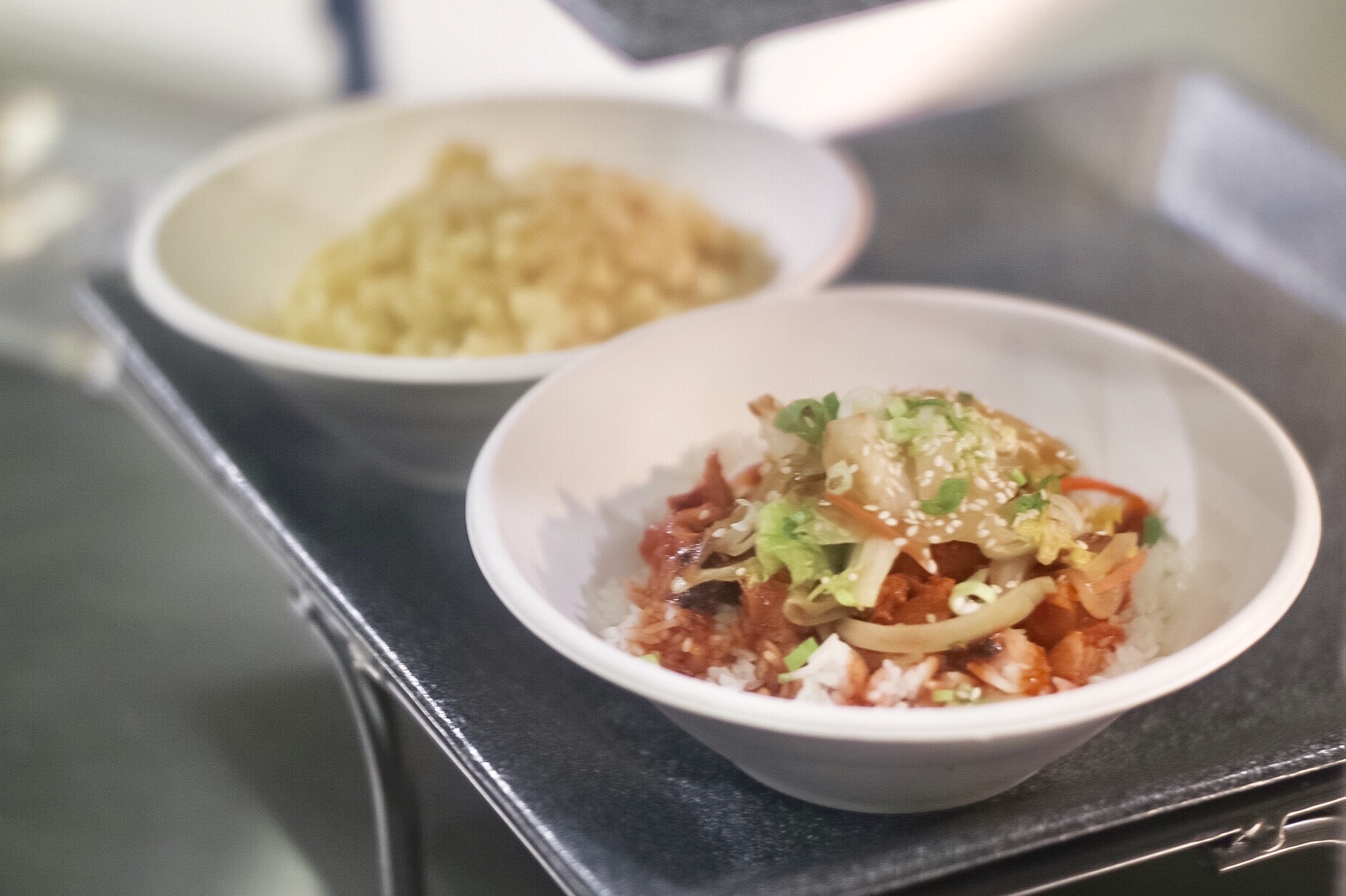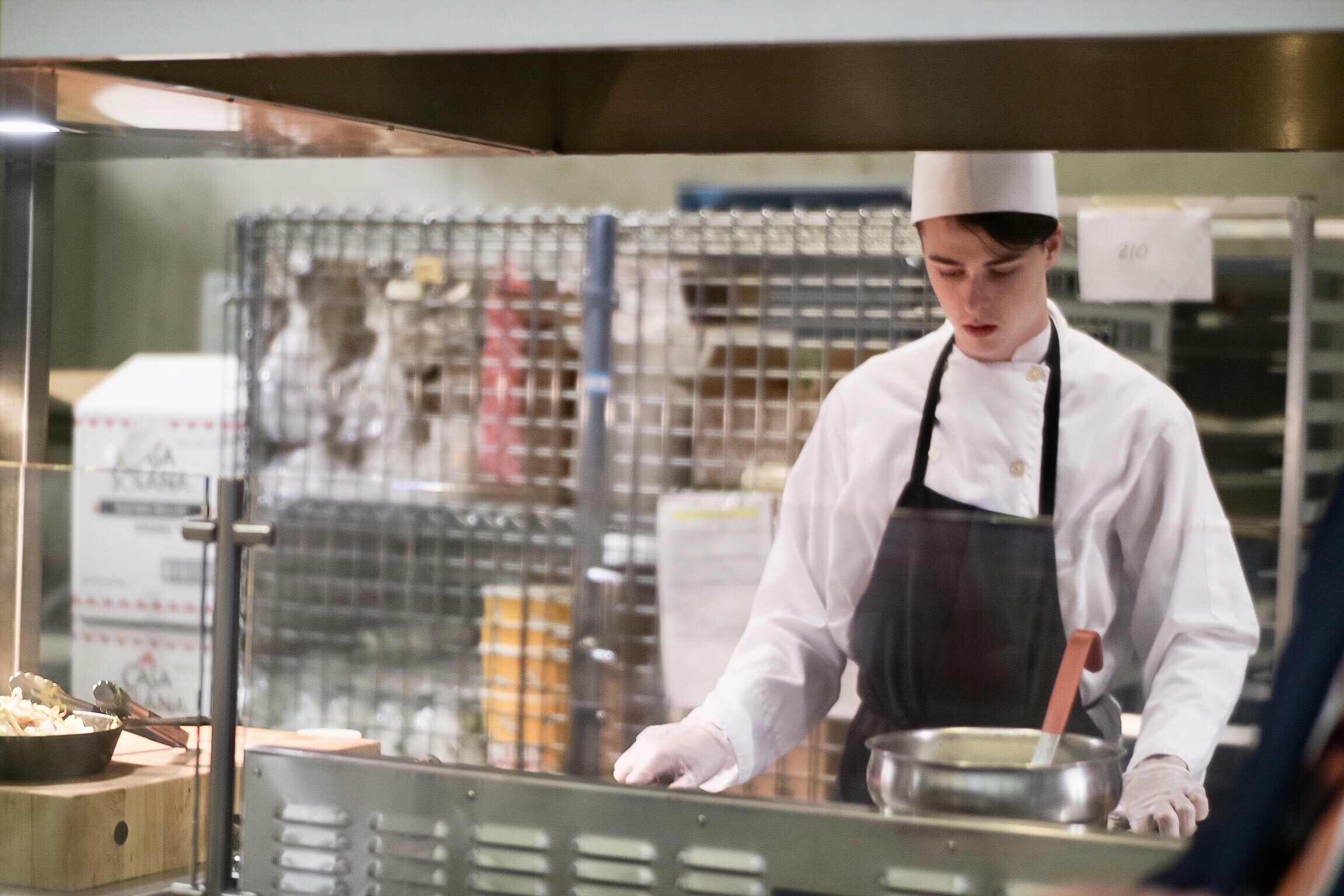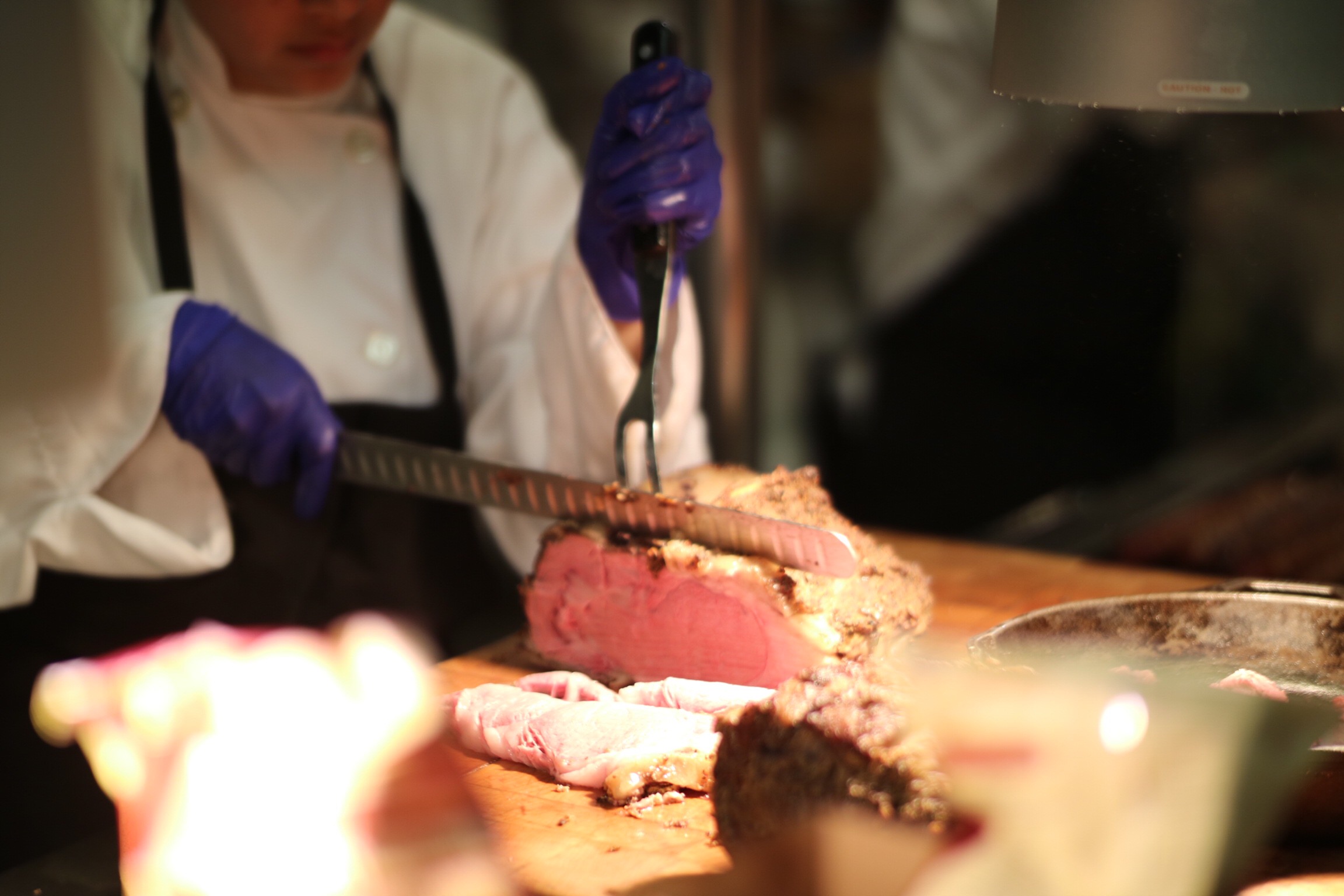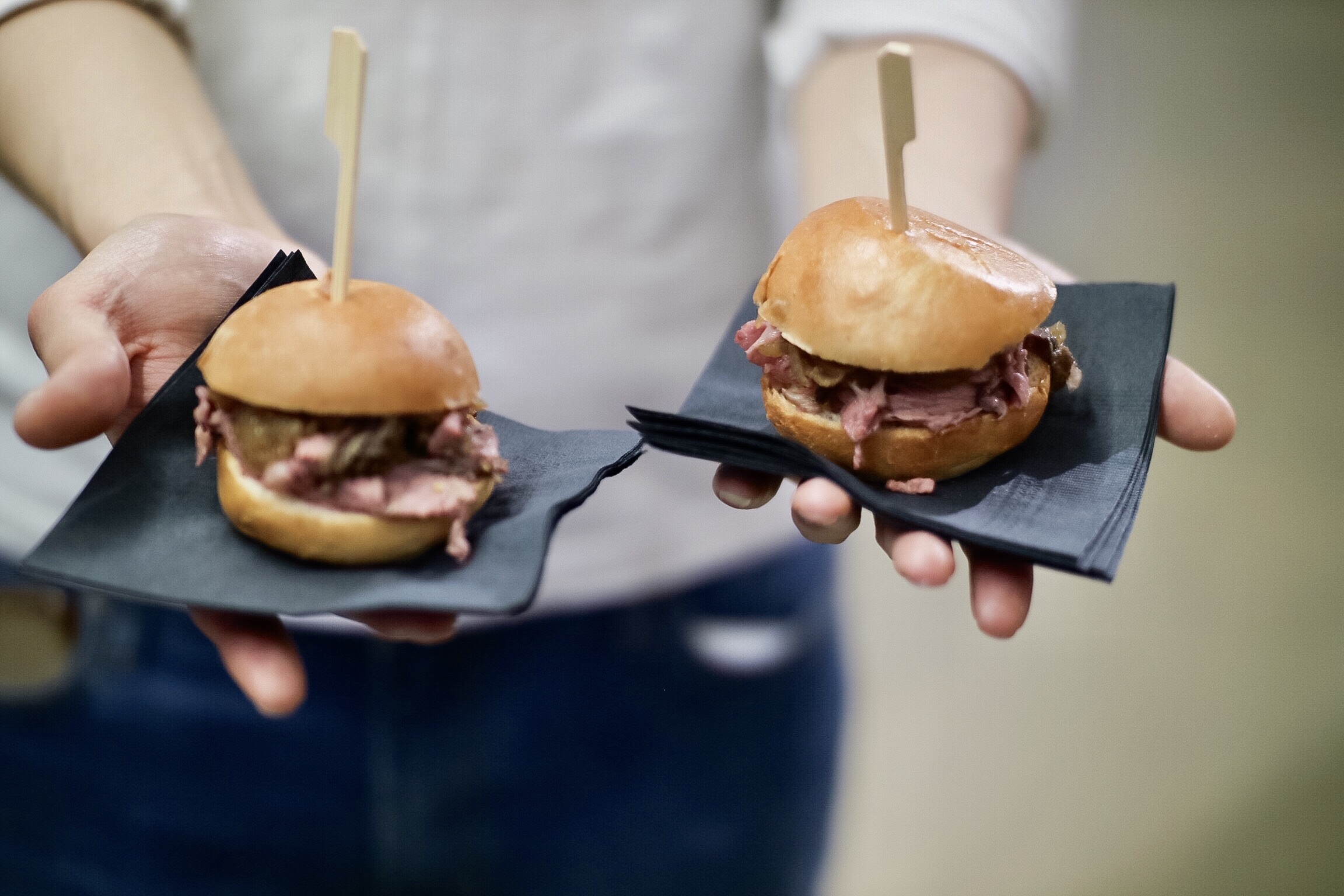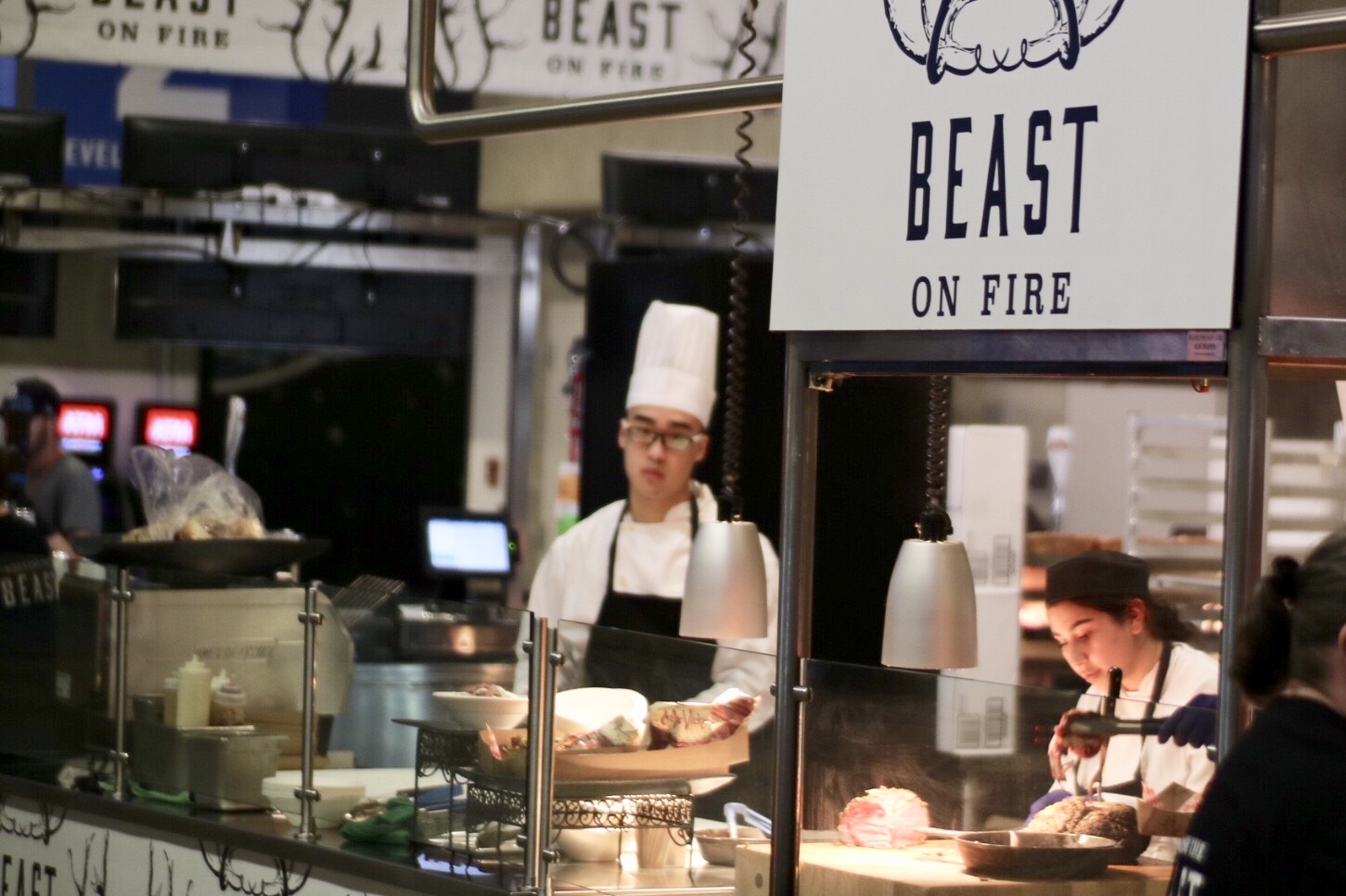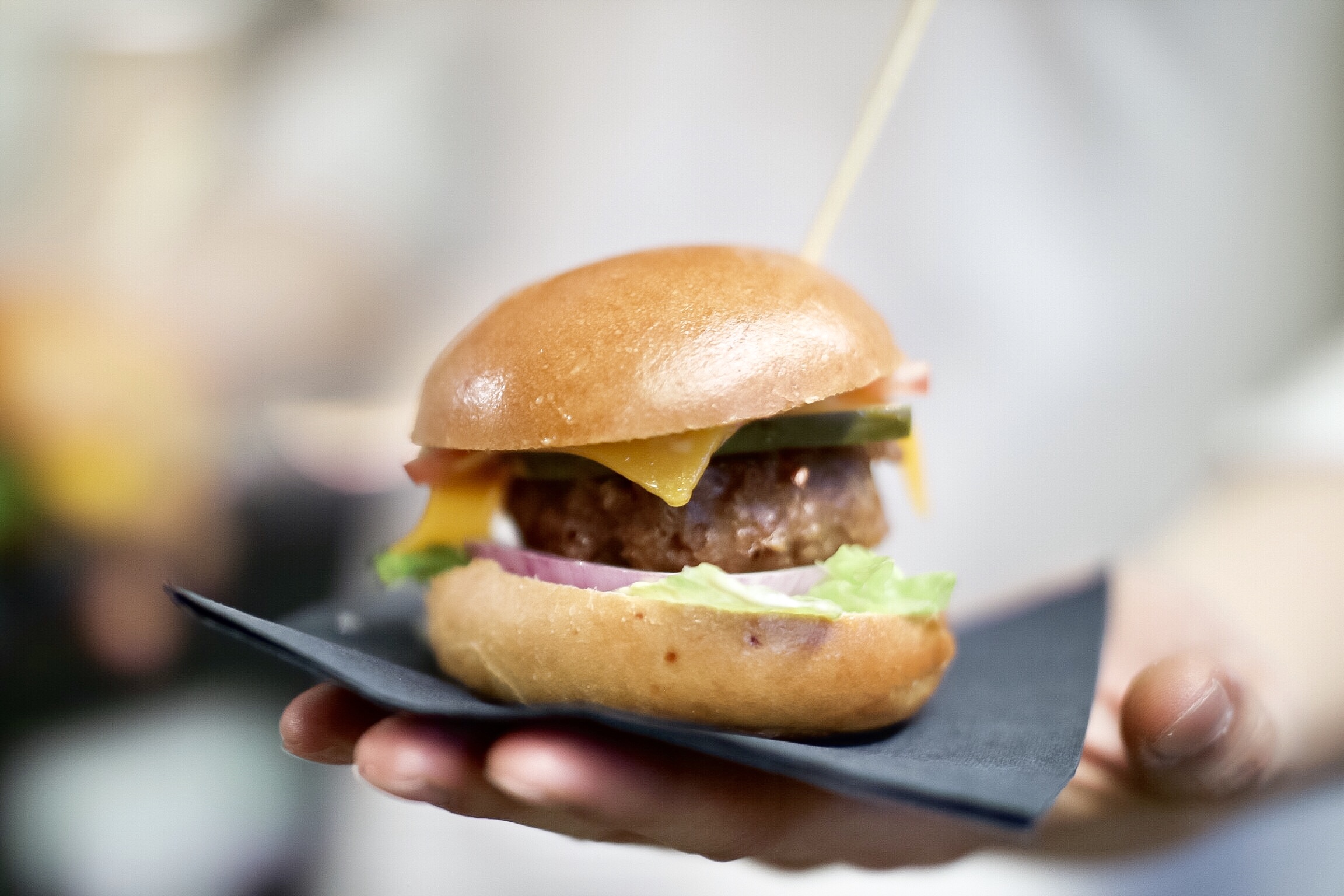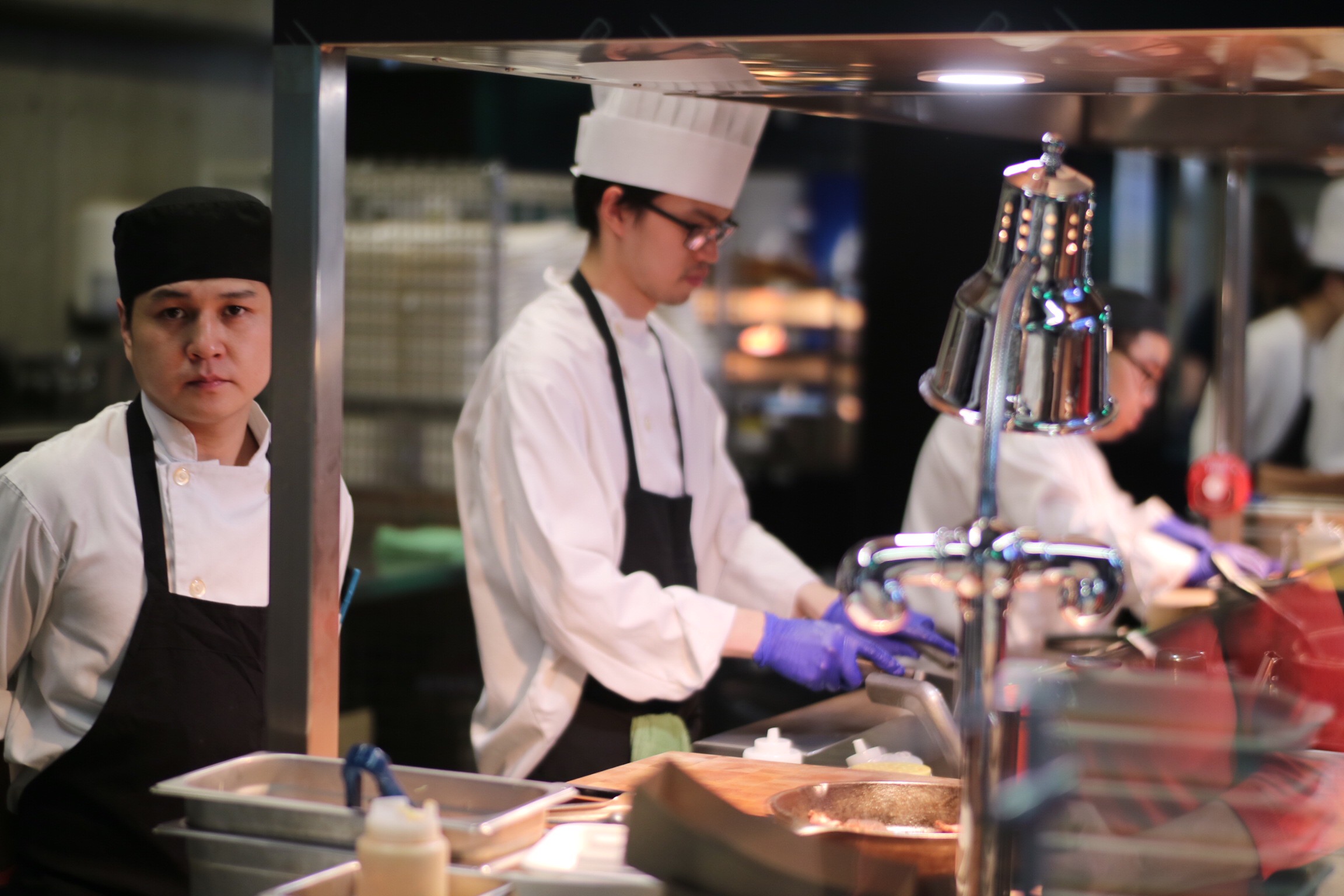 Now it's time for BC Lions' season opener game at the lovely BC Place Suite. Guests were getting spoiled with a great variety of delicious treats. All these dishes can be ordered off the concession menu at the Stadium.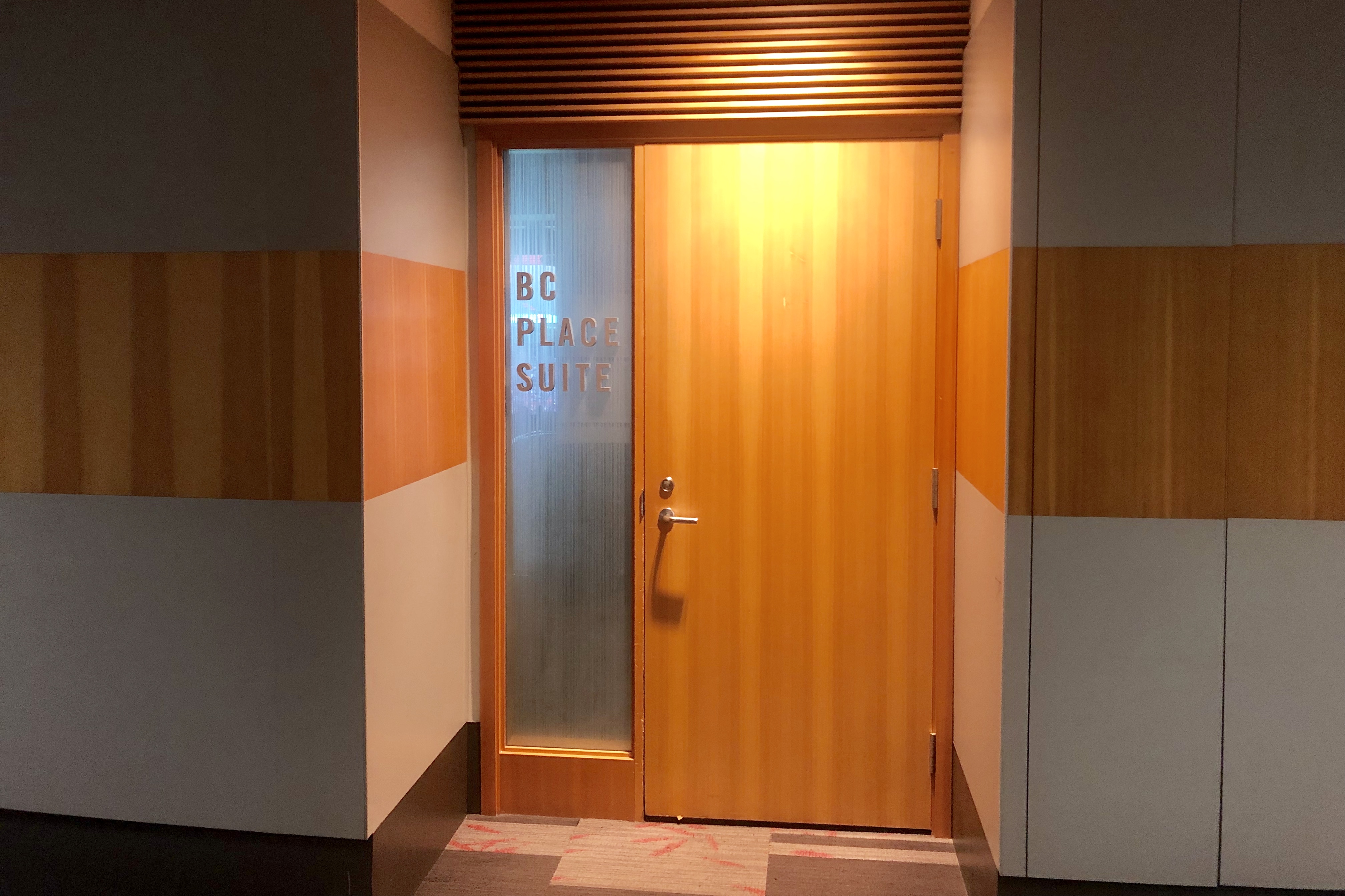 The hot dishes include the Tacos made to order, available in chicken, shrimp or prime rib, the Super Happy Veggie Bowl, the Outrageous Burger, the Chicken & Waffles, the Chana Masala, The Butter Chicken Poutine, the Bucket of Tenders, the Prime Rib Grilled Cheese, and the D-Orginal Little Devils.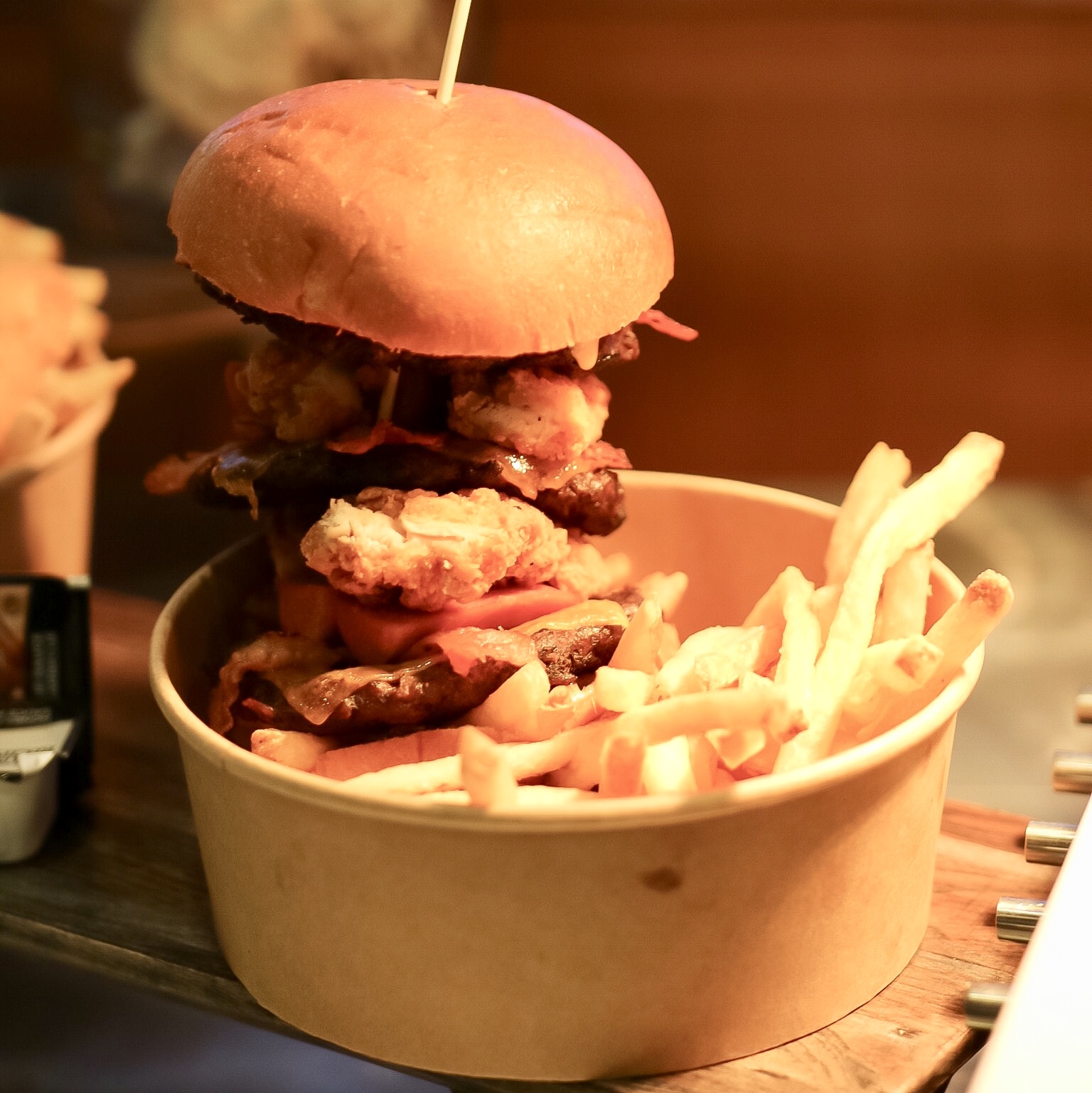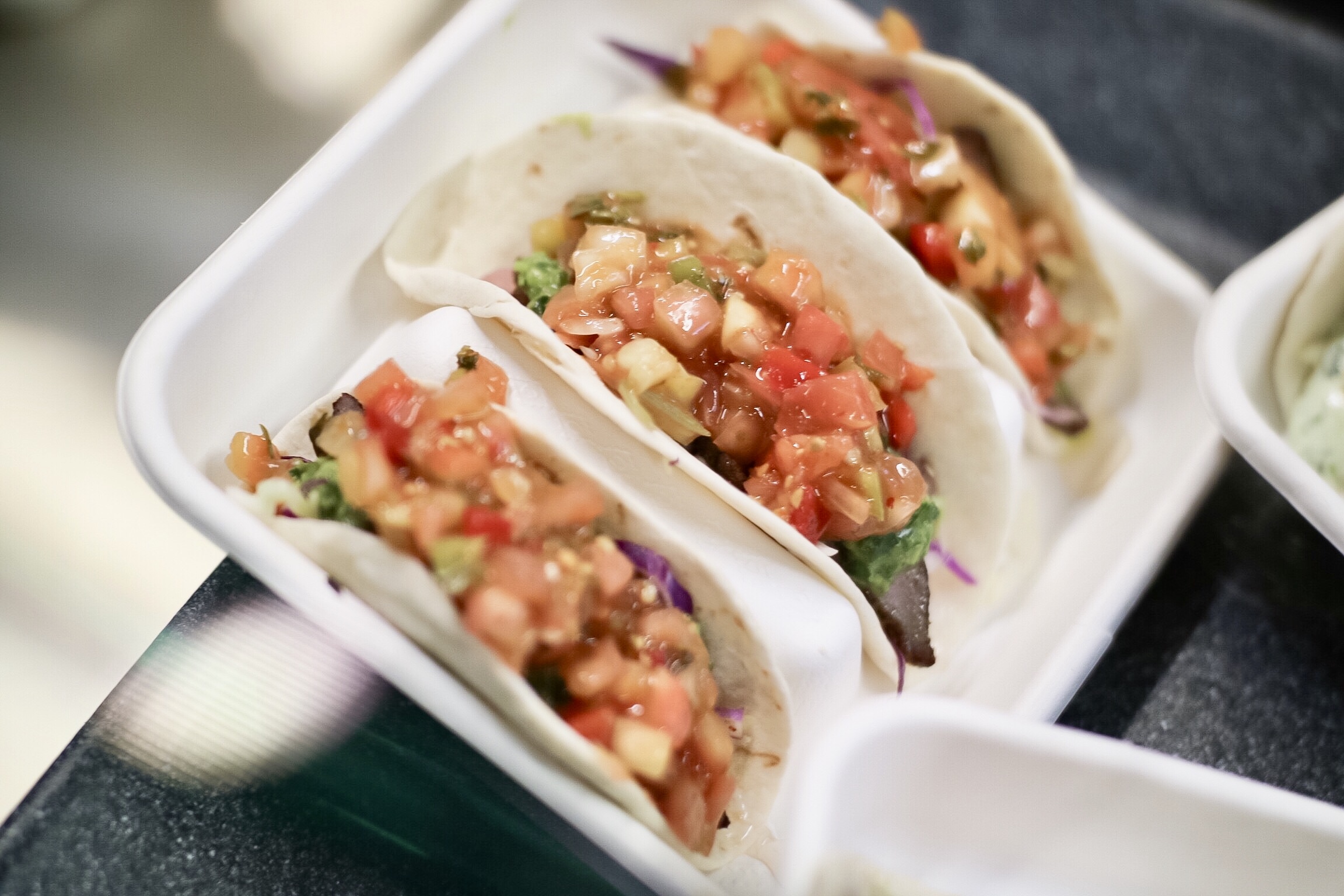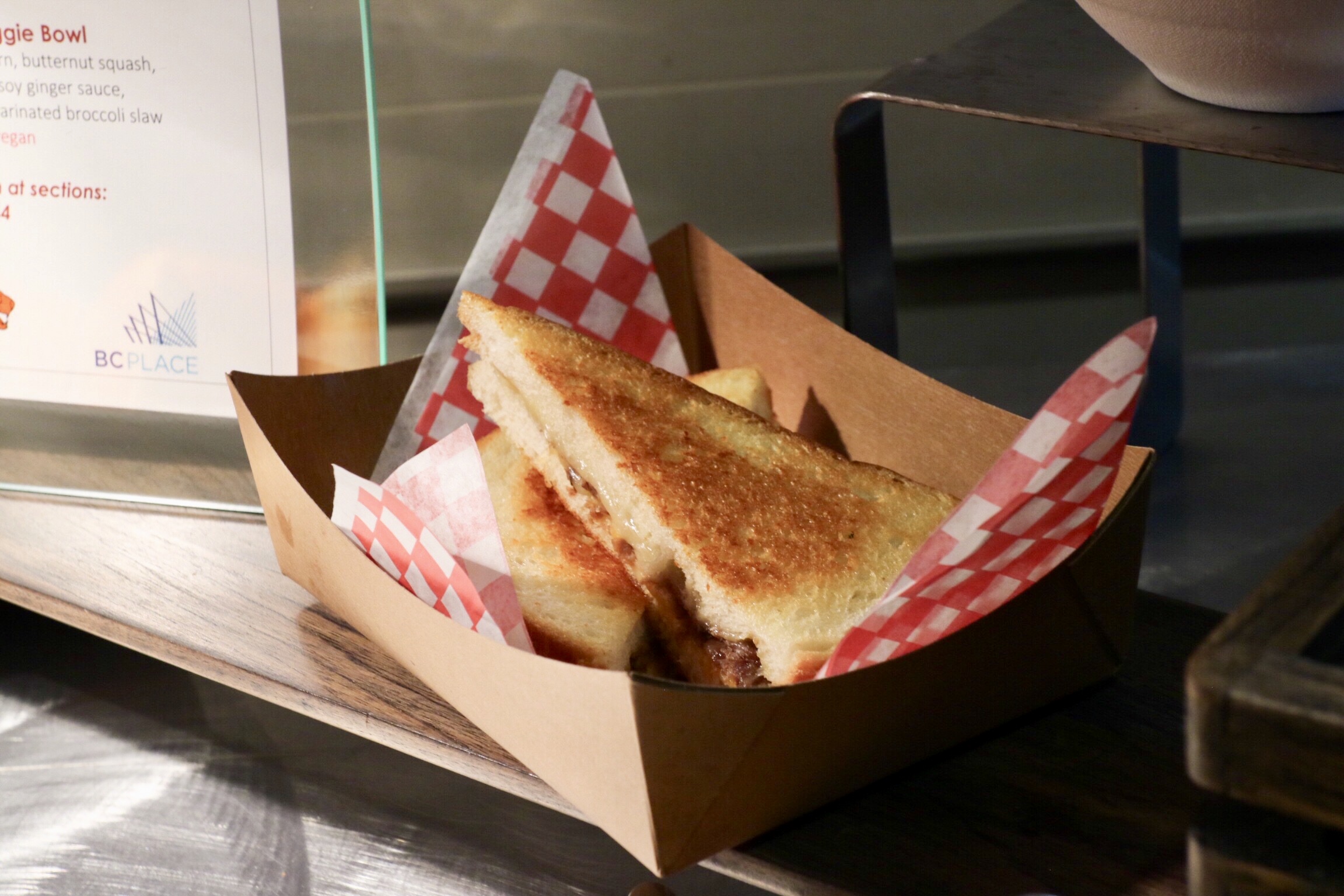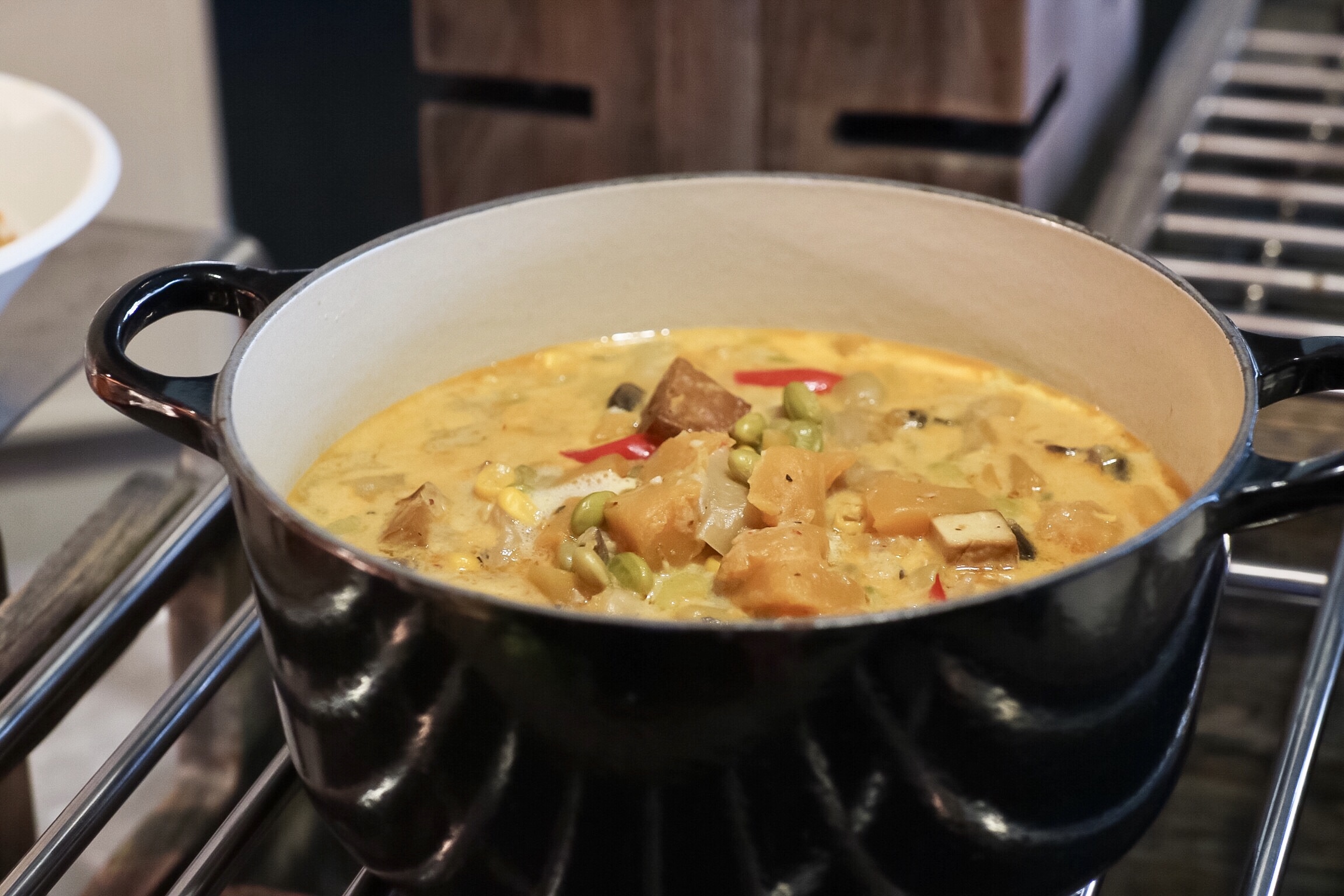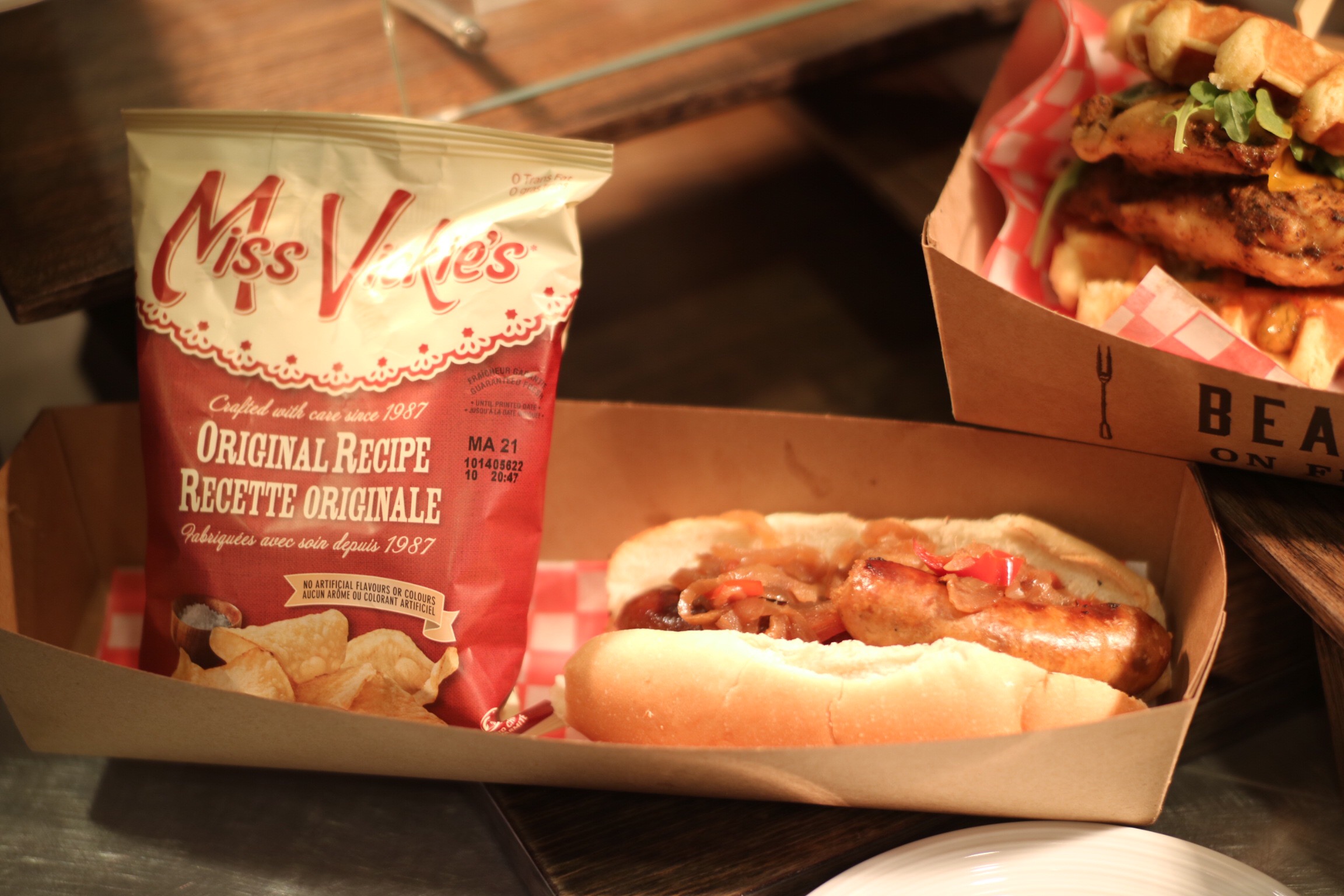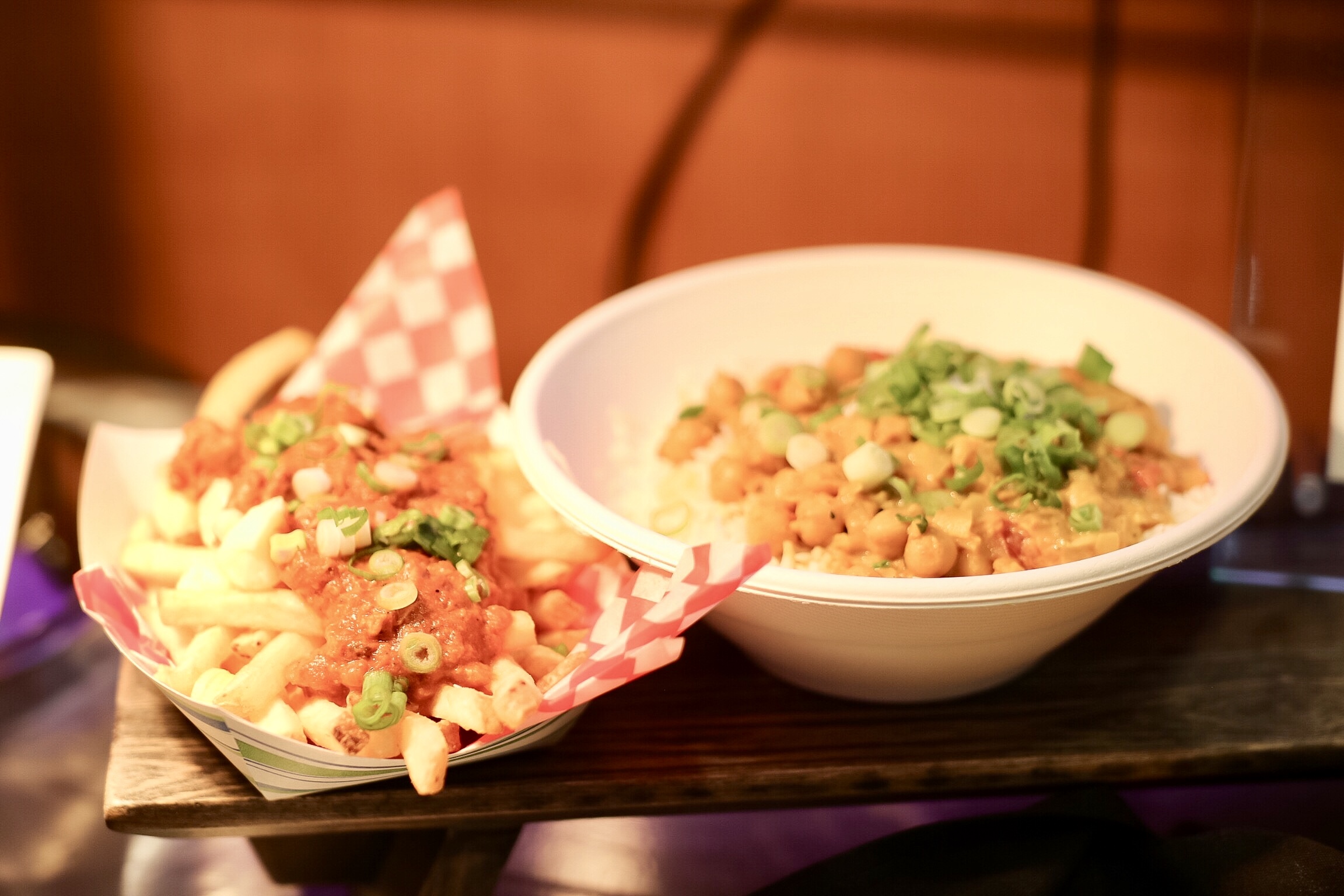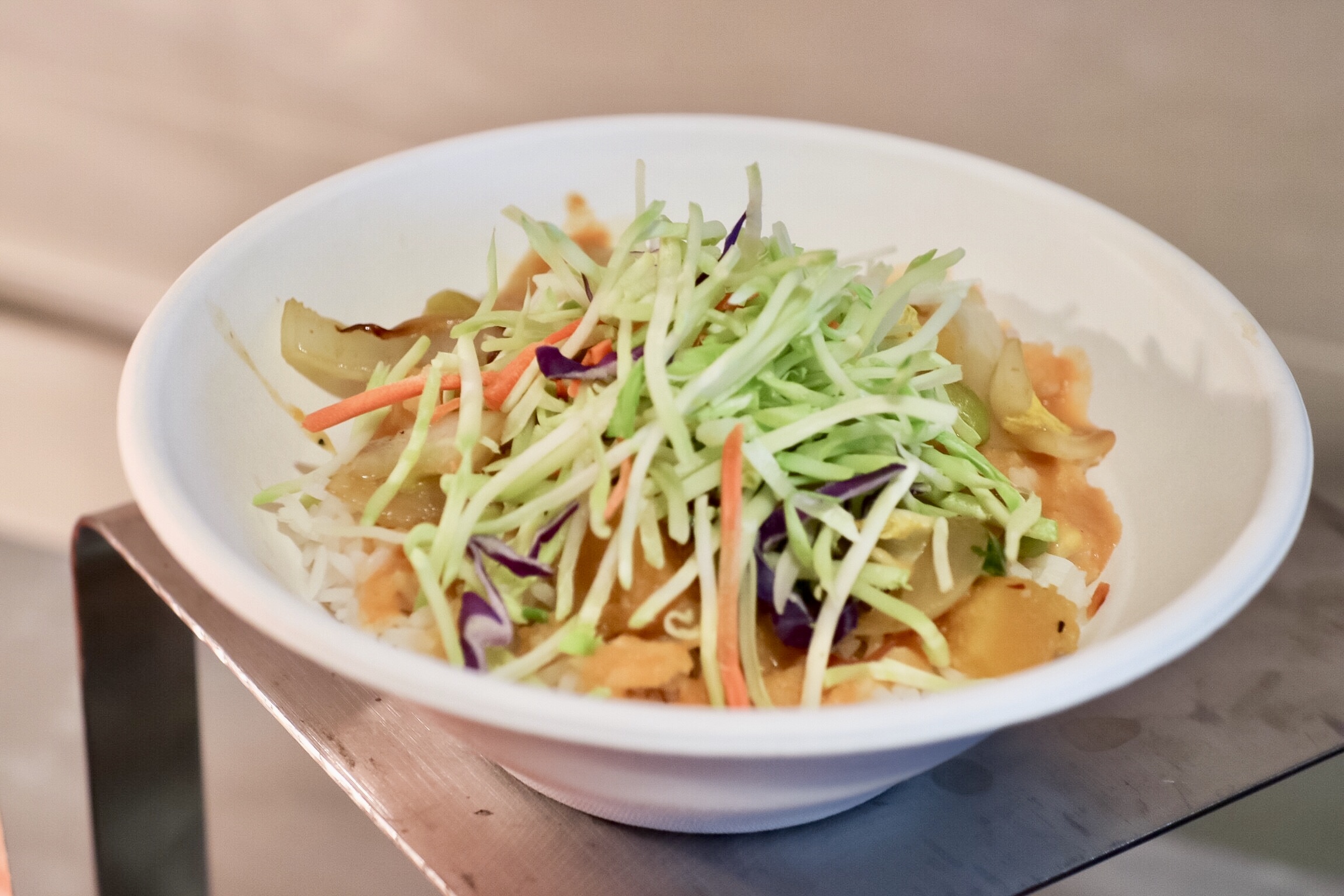 For cold dishes, a long table section was filled with stunningly fresh Assorted Sushi, a great variety of Assorted Cheeses and Assorted Charcuterie, and Asian Noodle Salad with exotic flavours.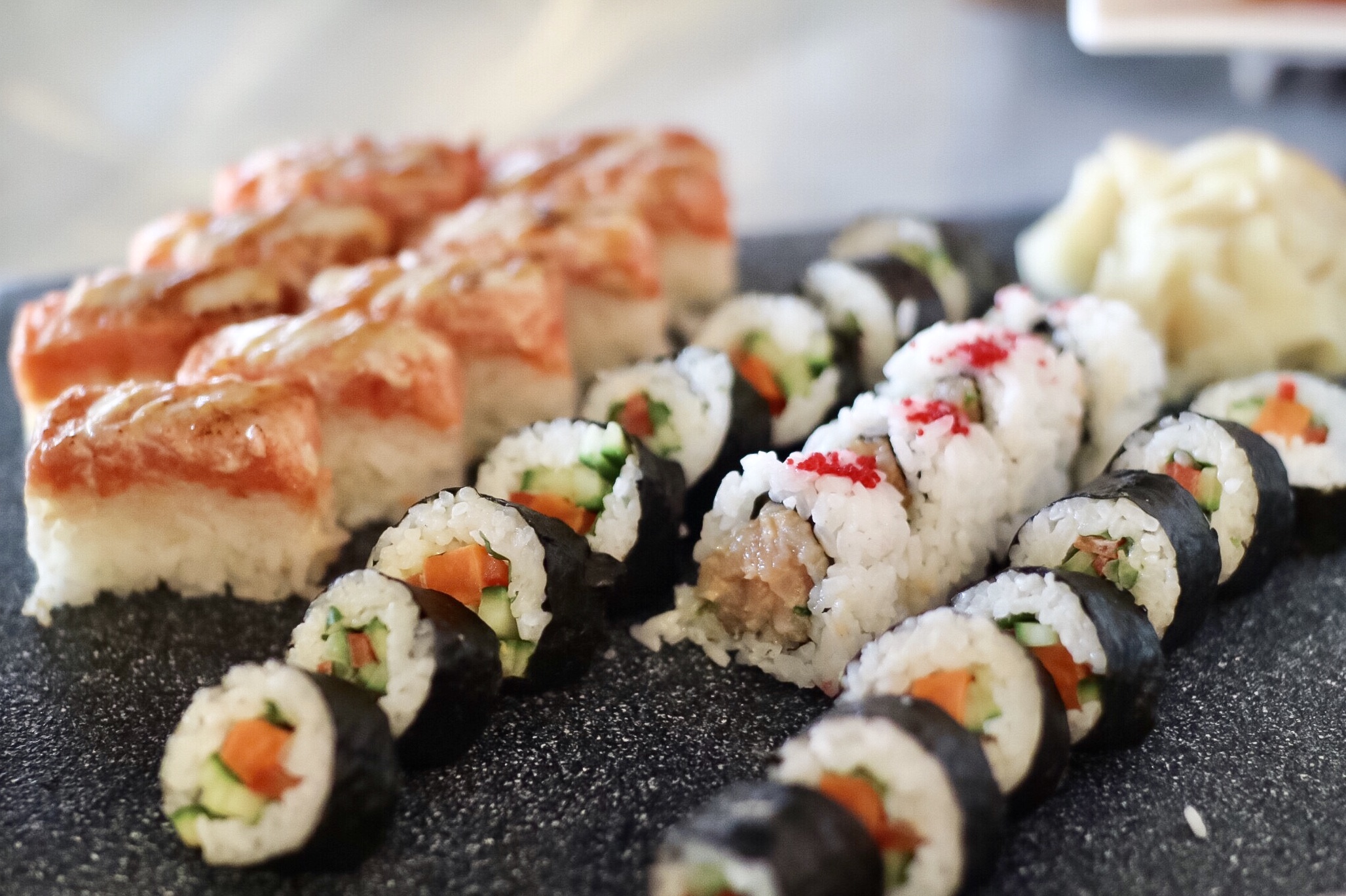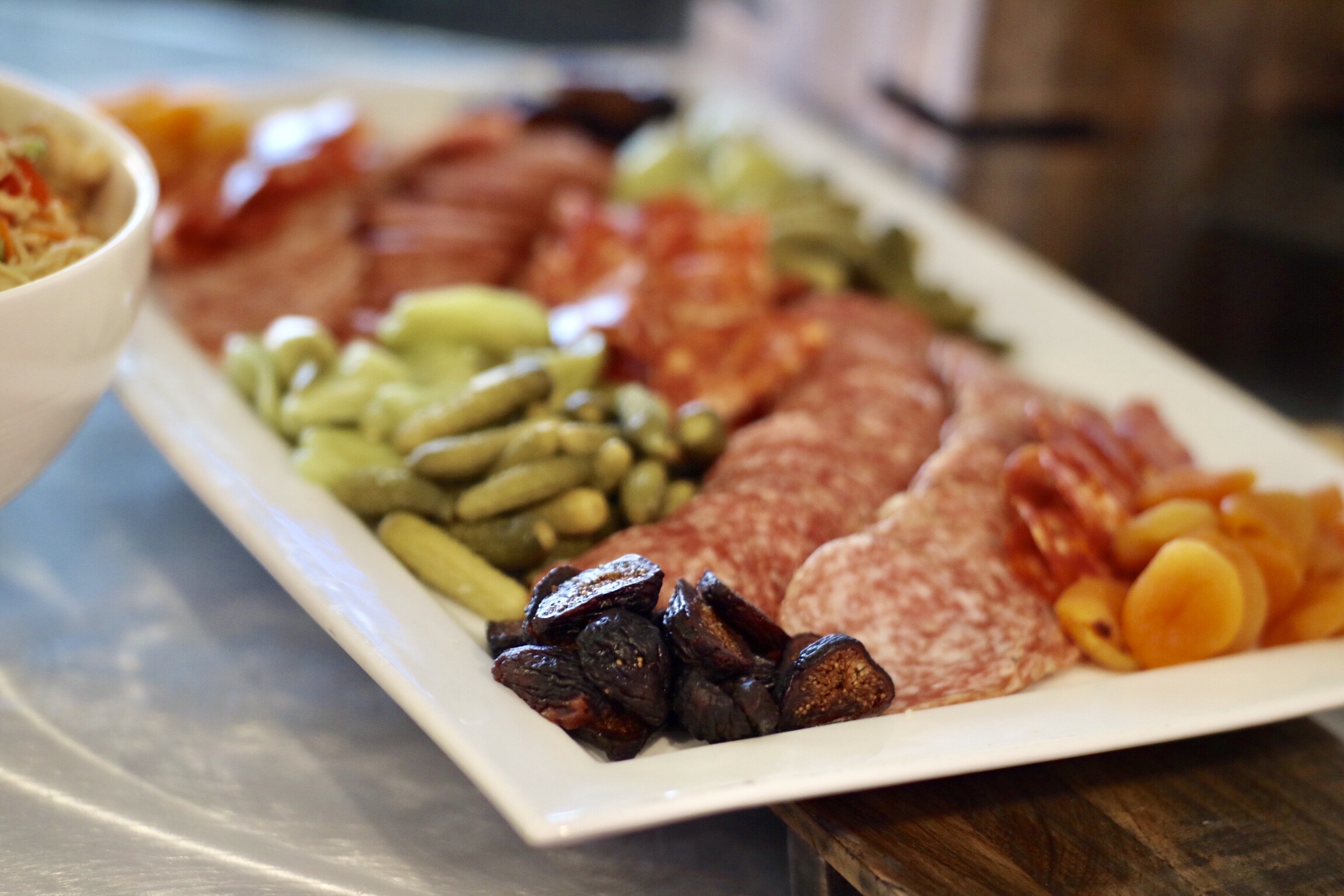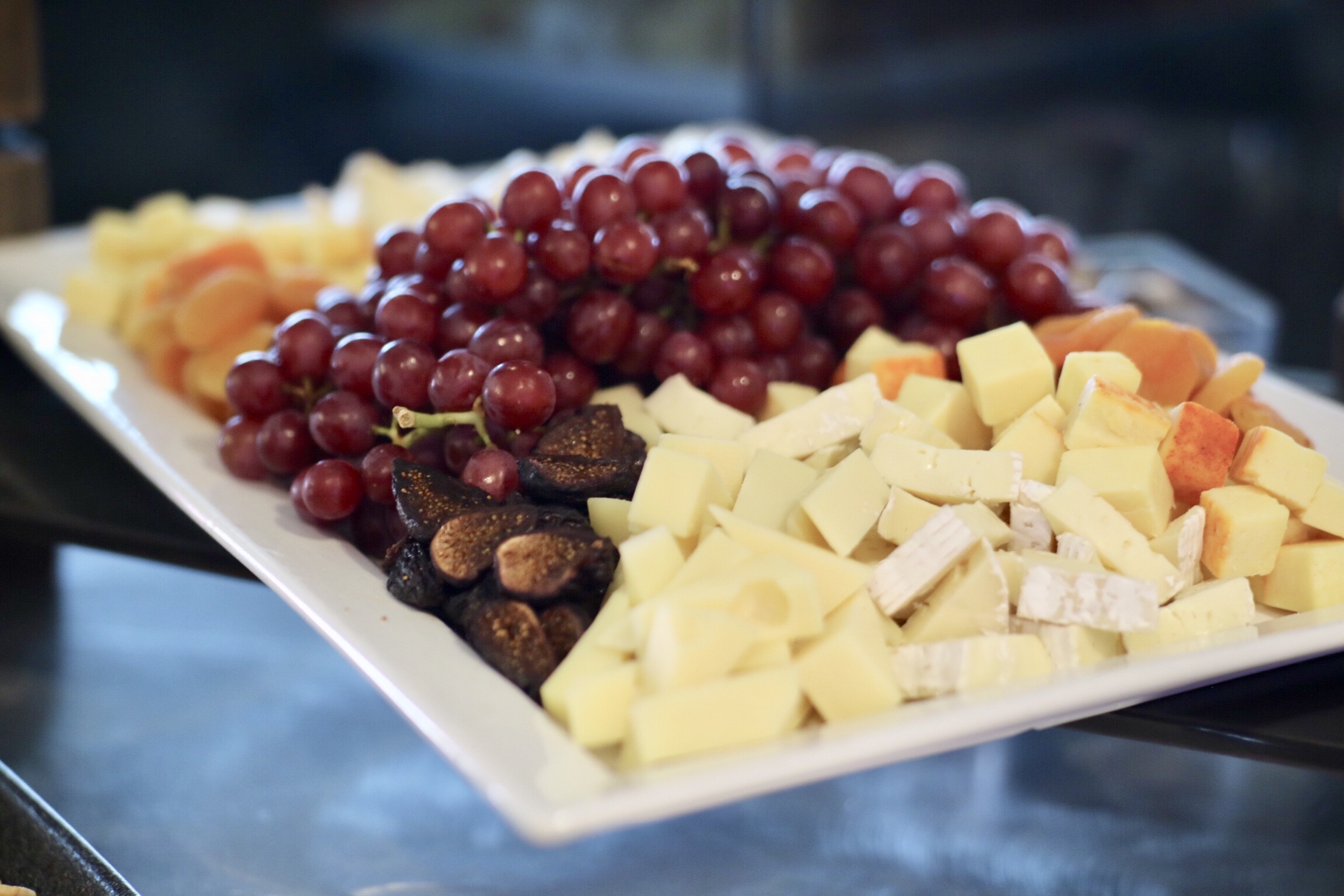 At the suite, a variety of wines, beers, and ciders were available.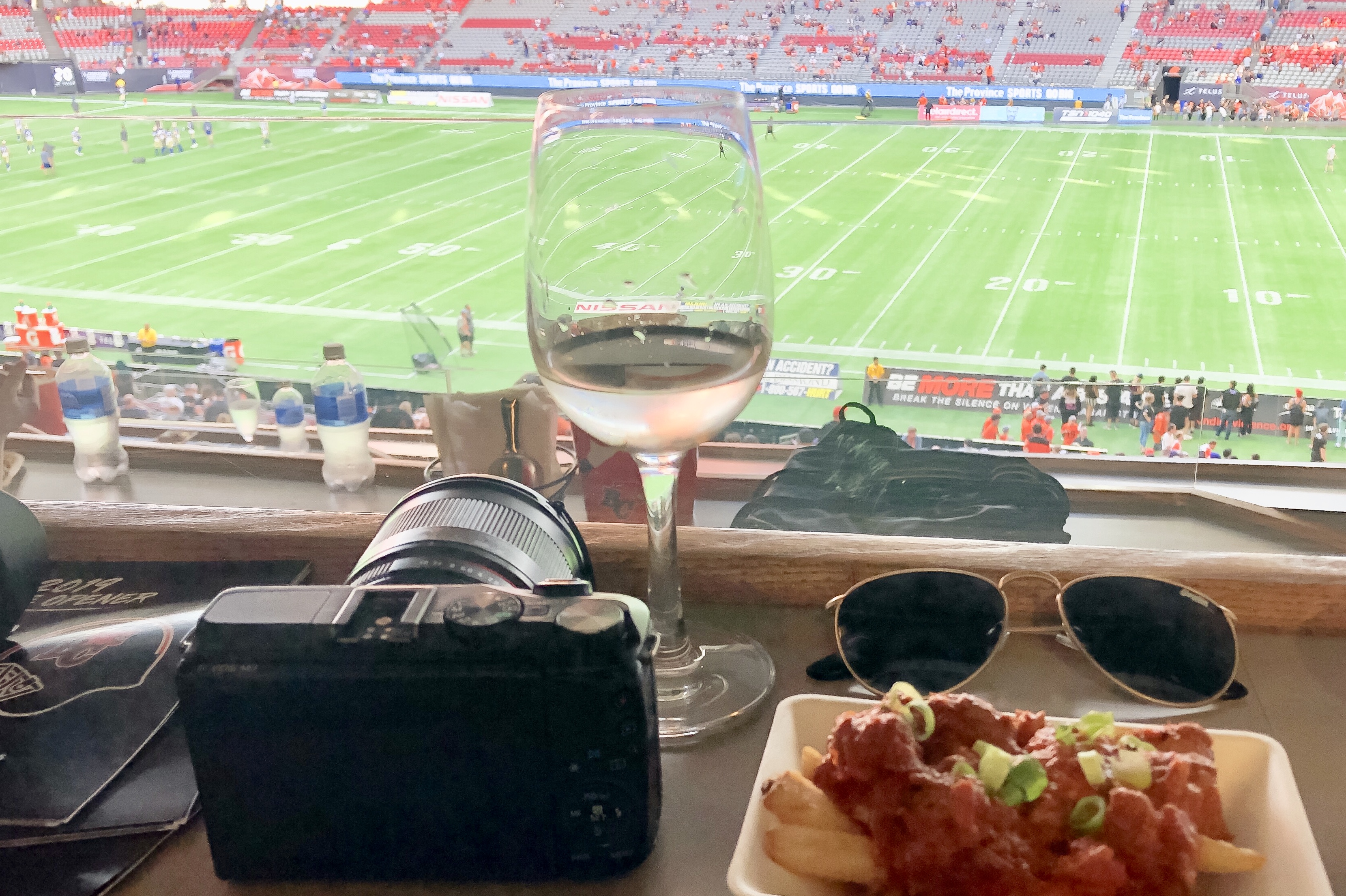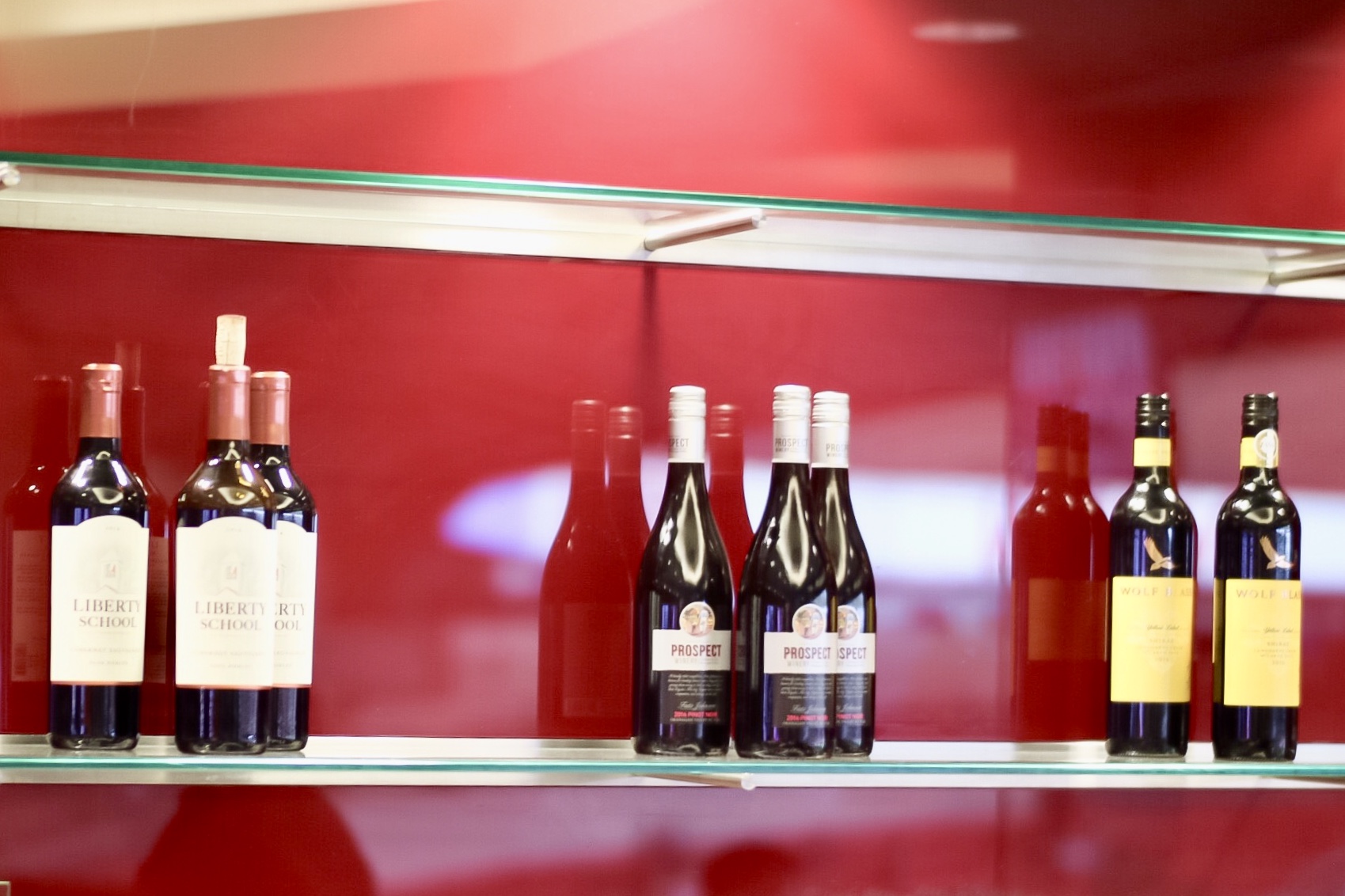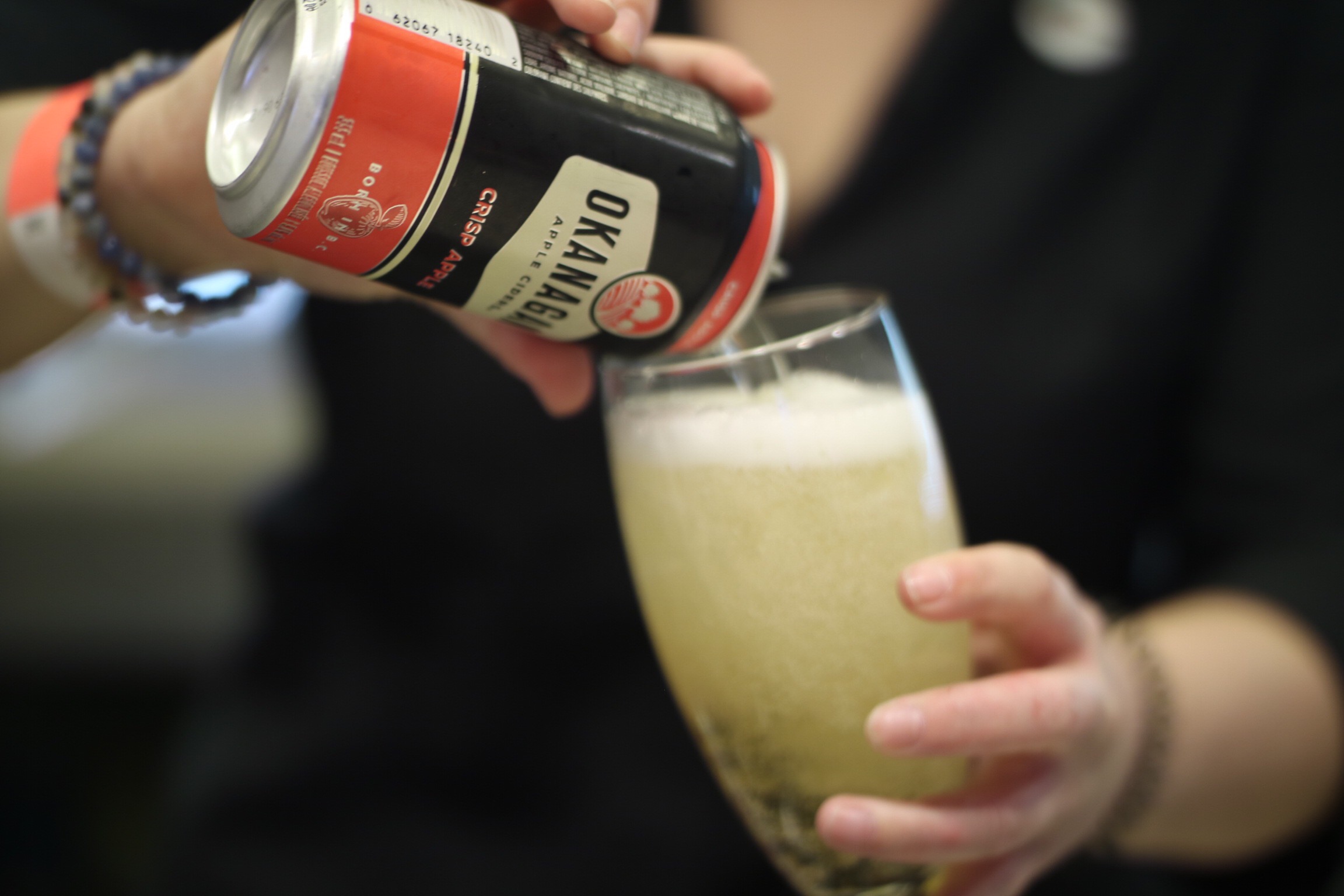 For sweets, freshly prepared Root Beer Floats were made to order during the entire game.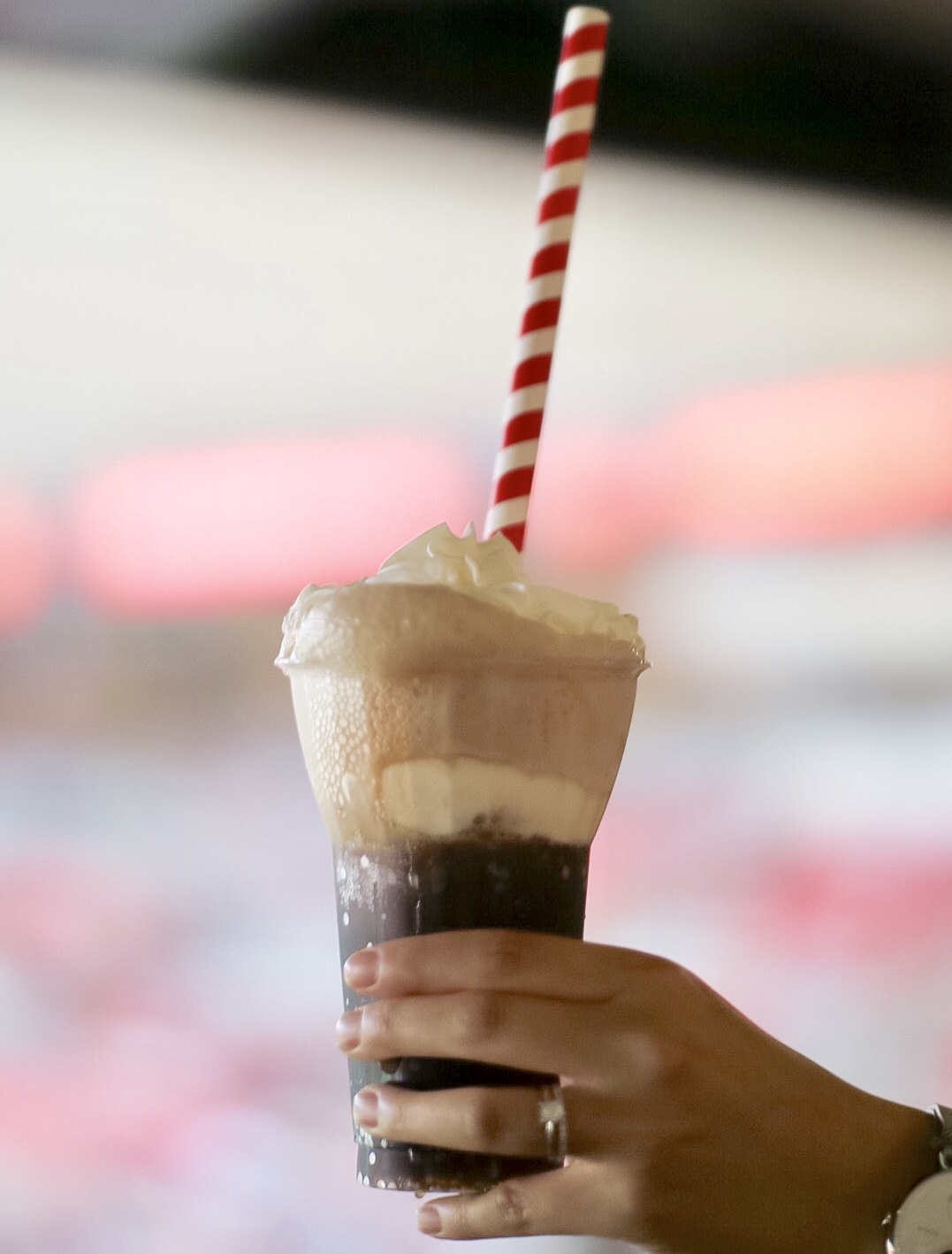 For more information on the delicious menu at BC Place Stadium concession, visit:
https://www.bcplace.com/visiting/food-beverage
To buy BC Lions ticket, visit:
https://www.bclions.com/tickets/