My Californian cousins enthusiastically endorsed In-N-Out Burger during my last visit. For this road trip,  the popular burger joint was definitely on the itinerary, but it did not have to wait till we reached California –  the big sign came into sight while we were driving through Grants Pass.  Yes, lunch break!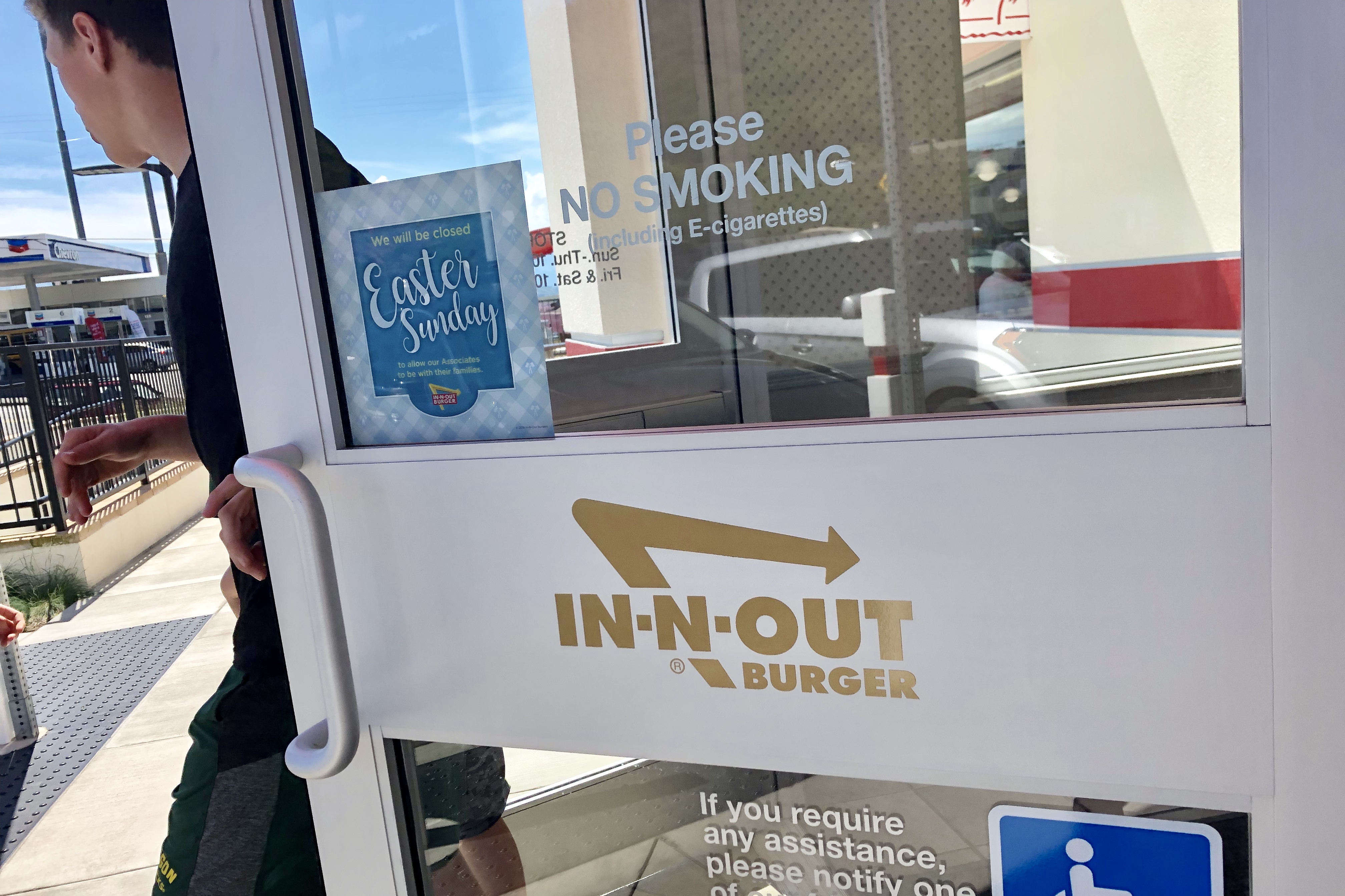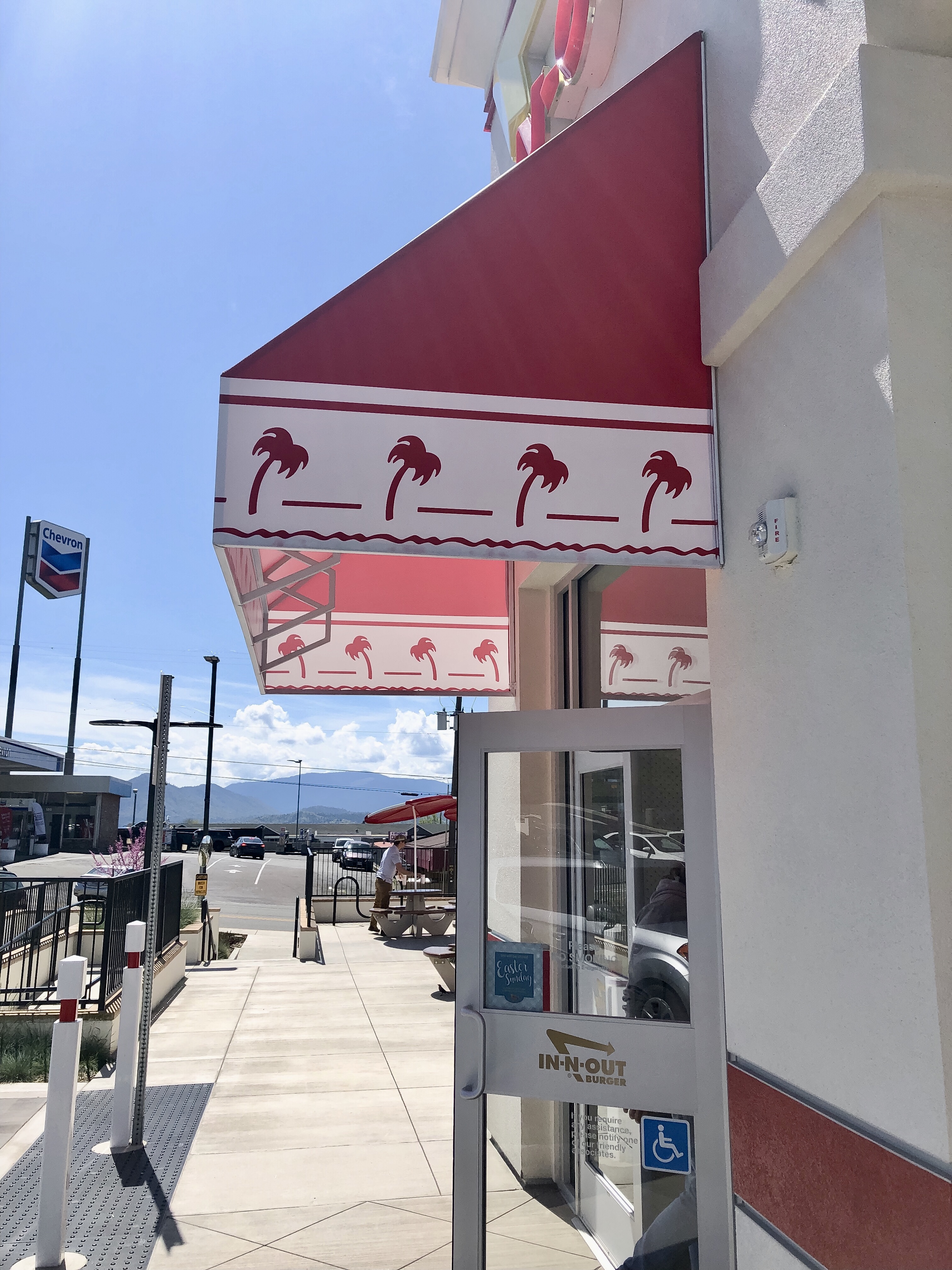 I was starving after a 4-hour drive from Portland, and I went for the Double-Double ($3.85), the French Fries ($1.85), and a Medium Soda ($1.60). There were only 2 other choices for burgers: the Hamburger ($2.40) and the Cheese Burger($2.70). Apparently, there is a secret option called Animal-Style, where one can add lettuce, tomato, extra sauce, pickles and sauteed onions to anything, even the fries.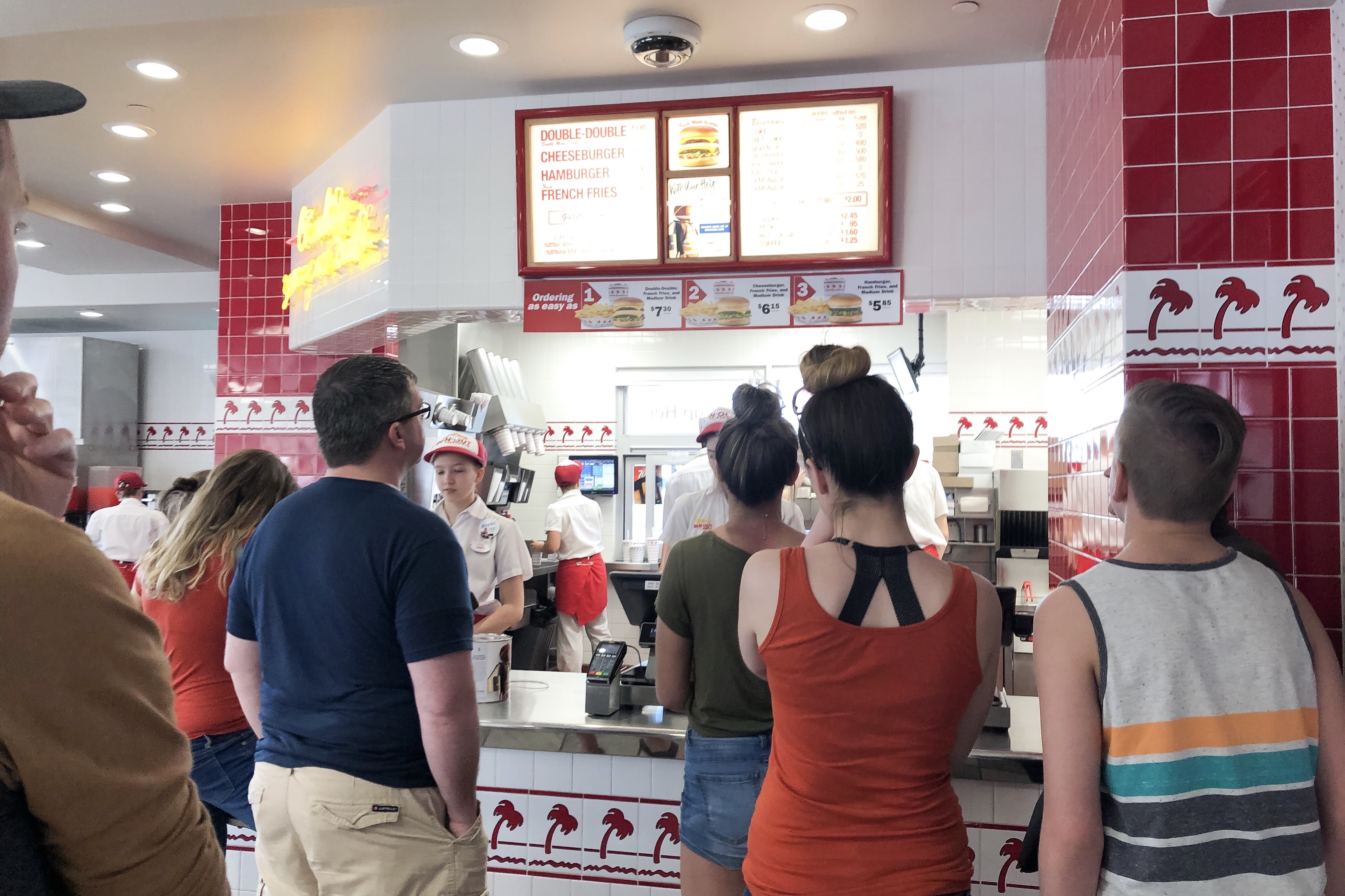 Everything on the burger was as fresh as promised – fluffy fresh buns, meaty patties with melted cheese, and freshly cut onions, lettuce, and tomatoes. The burger looked fantastic, especially the buns and the big fat slice of juicy tomato as if they were a 3-D print from a food stylist's poster. Back in the days, I always sighed a little bit when I unwrapped a MacDonald burger – why do the buns look so soggy and everything in between look grayish and unappetizing? That certainly is not the case here.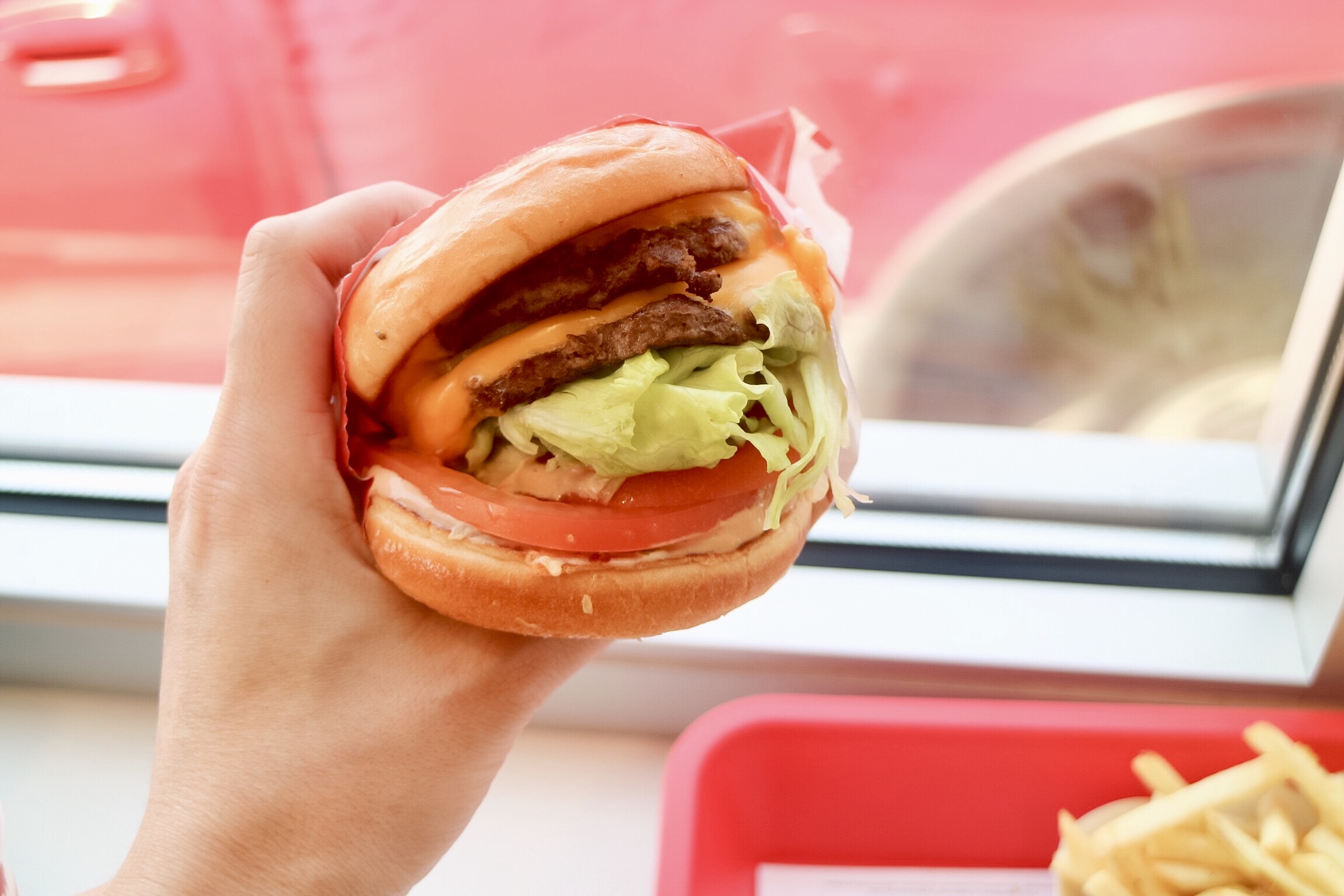 Taste wise. I know for the price I probably shouldn't expect too much. However, something kind of bothers me.
It was lettuce, the iceberg lettuce that looked perfectly fine, but was too cold.  Not sure if they have a standard temperature for chilling the lettuce, but over-chilled lettuce certainly does not taste pleasant with the warm beef patty with melted cheese.
The beef patties were okay, maybe a little underseasoned. The fries were freshly cut from potato and slightly crispy on the outside. They are really nothing special.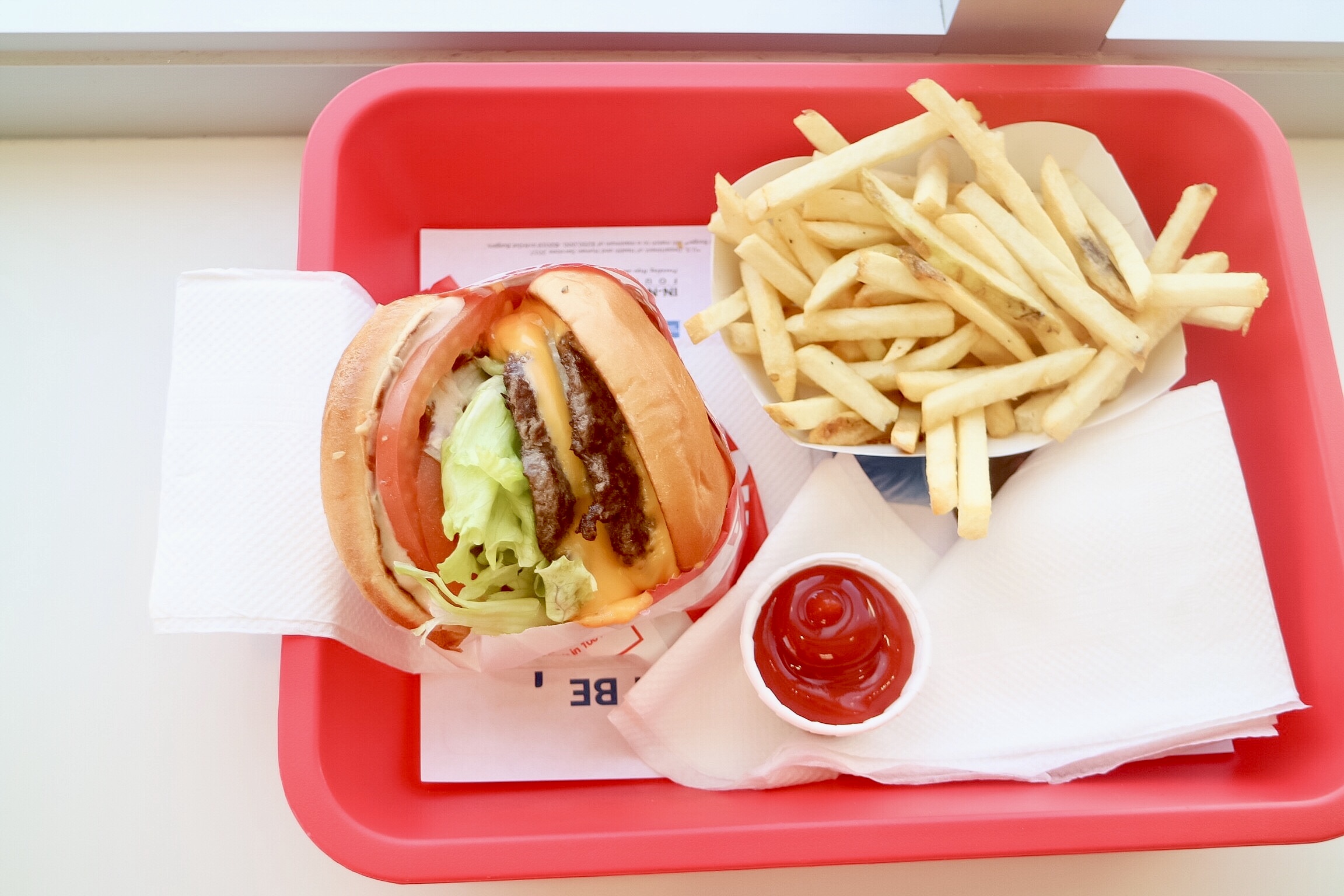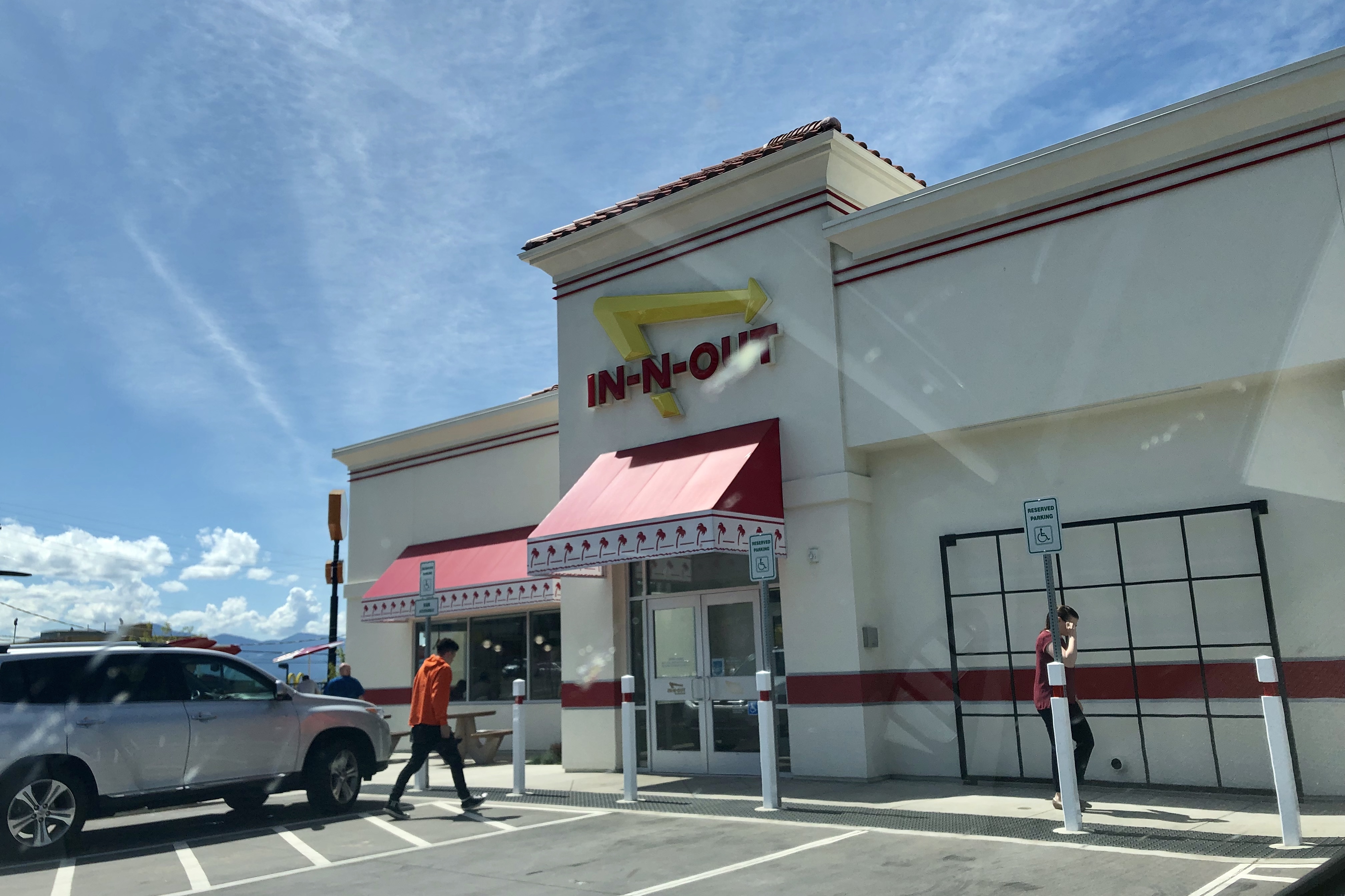 Final thoughts
I have to admit my expectation was a bit high walking when I walked into In-N-Out Burger for the first time. I wouldn't say I was disappointed. The burger I had visually lived up to the beautiful image on the print – everything was super fresh.  The taste was okay too.  However, eating freshly grilled beef patty with melted cheese against over chilled iceberg lettuce kind of threw me off.  Hope this is not always the case and I need to find out.
$
rating: 2.5/5
In-N-Out Burger
124 NE Morgan Ln, Grants Pass, OR 97526, USA
1-800-786-1000 or in-n-out.com