So I have moved Downtown! And my home is only 2 blocks away from my old place on Hornby Street, which is right around the corner from Scotiabank theatre. The 900 block of Hornby was always filled with small restaurants. It was interesting to see there are at least 4 or 5 new places that serve raw fish on rice and they are right next to each other.  I'm planning to try them all as I can see myself eating a healthy lunch like this every day.  I tried the first one today – Pokerritto.
This is Pokerrito's newer location after their first successful run on Dunsmuir street. Although I have heard good words about that location from other foodies, I never had a chance to try it before I left my last employer in downtown.
For poke, I mentioned before that I like the chef/house special ones instead of making my own. As a diner, I rather like the effort comes from the chef instead of myself. That's why I love places like Shishinori for poke.
I was glad to see the Hawaiian Classic Ahi Tuna ($12) on the menu. I ordered it on brown rice for extra heartiness. The bowl was filled with ahi tuna marinated with light soy and sesame oil, pineapple, mixed nuts, seaweed, garnished with lemon, pea shoots, radish and sesame seeds. I thought I could even do it without nuts and pineapple, keeping it even simpler and not distracting me from enjoying quality tuna. To me, the quality of tuna and the seasoning of tuna are the 2 most important things for me, which they seem to have nailed nicely here.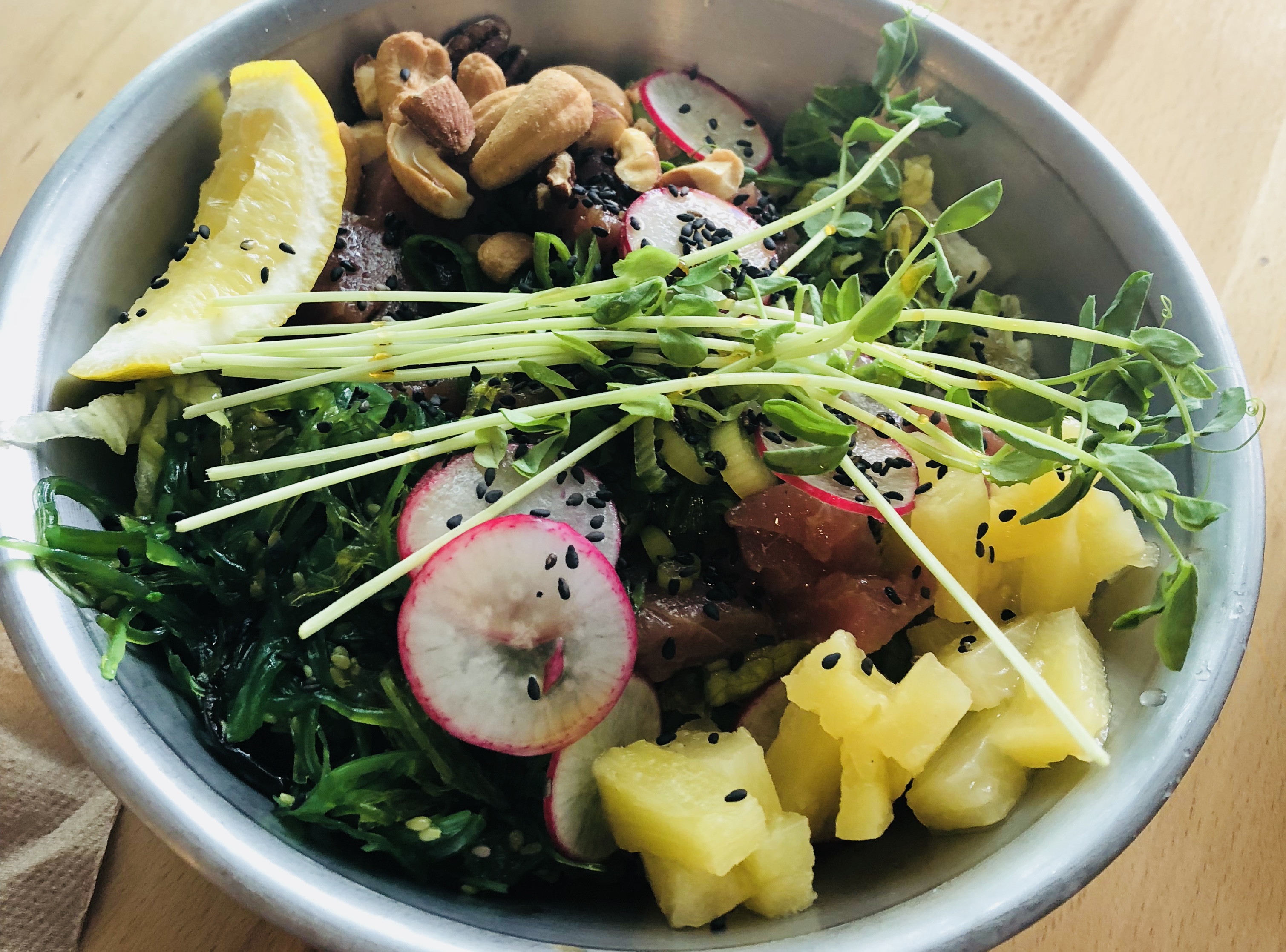 My lunch date seemed to enjoy his custom bowl. The thing I found attractive in his bowl was the Tamago (sweet pan-fried eggs). By the colour and smoothness, it looked tasty.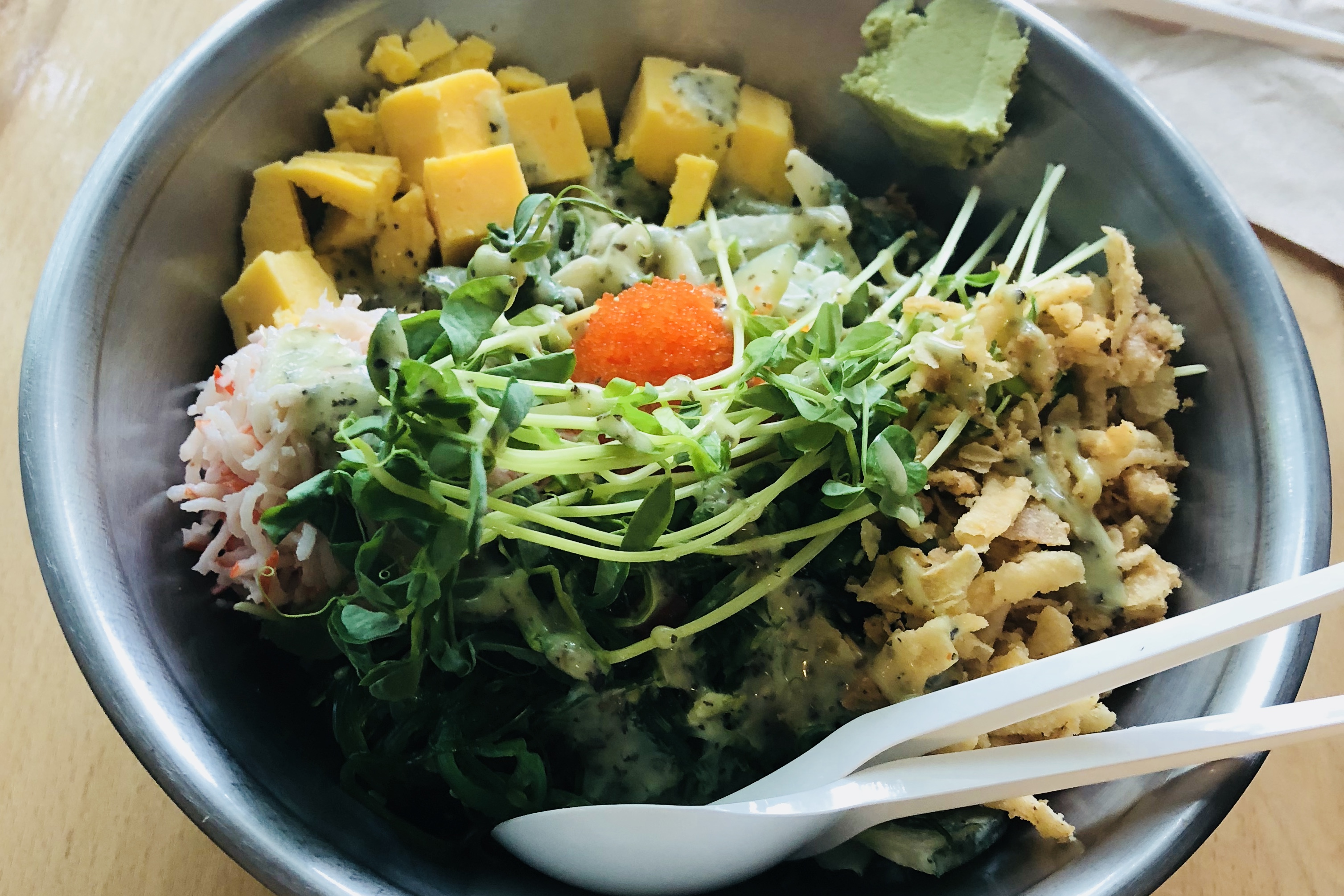 The lunch was enjoyable, as they impressed me with the quality of ahi tuna and the seasoning of the fish, which I consider the 2 most important things about a good poke bowl. The service here is friendly and quick. My only complaint was the delivery guy coming from the front entrance with super loud stomps from his hand truck, which I'm sure,  was annoying all the customers in the restaurant.
$-$$
rating: [wp-review id="14937″]
Pokerrito
991 Hornby St, Vancouver, BC V6Z 3G4
(604) 620-9099 or pokerrito.ca