It is always important to keep an open mind and keep tasting different things, even the ones that you don't prefer usually because you might end up being happily surprised. And this time a couple slices of Roman-style pizza from ZeroZero Pizzeria was the nice surprise for me.
Over the last few years,  my pizza of choice is Neapolitan-style, as I enjoy the cracker-like crunchy texture and robust flavour from roasted wheat flour. And it's no secret that Neapolitan-style pizza has become an integral part of the food trends in Vancouver, proving that pleasure of eating with big flavours and great texture could be achieved over such a simple process.  Even David Hawksworth has made Neapolitan pizza the star at his new chic eatery, Nightingale.
Pizzas with thick crust are simply too doughy for me – it's like eating too much bread. Oh that's right I'm not a huge bread person either. I mean I would fall in love with A BREAD for the sake of enjoying the flavour or the texture at the moment, but I would never fall in love with eating bread everyday.
So Jane was treating me a lunch before our work date. She lives at one of the nice buildings in Gastown with a rooftop lounge, and we often work on our own projects over there.  She took me to ZeroZero in the neighbourhood and we did a takeout.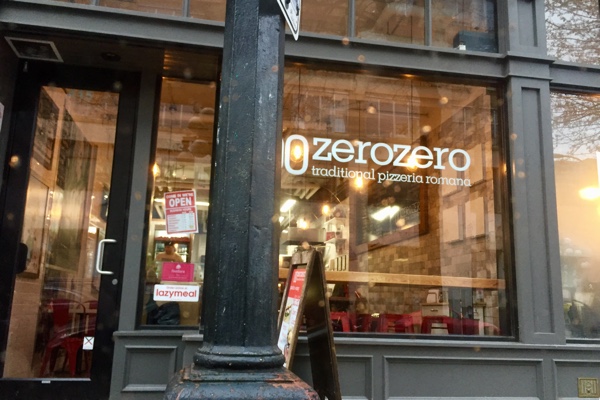 We tried a couple slices each of  the Margherita and the Diavola.  The slices were re-heated and looked like freshly out of the oven. Although the crust was thick, but a thin layer of the pie bottom was crispy. And the amount of the cheese was perfect as well, blended with the sauce and ingredients nicely. It was quite a enjoyable lunch.   I still very much prefer Neapolitan-style pizza, but it's great to have something different sometimes, especially something with such good quality.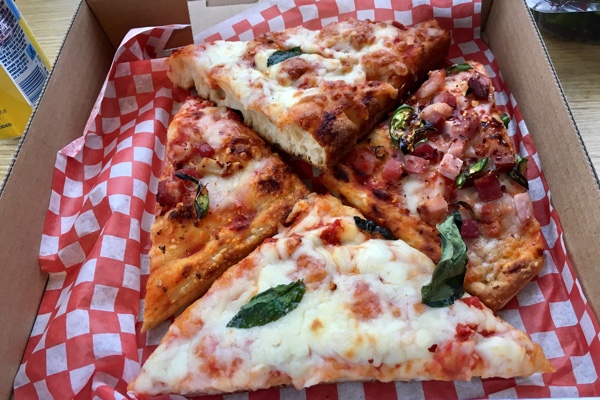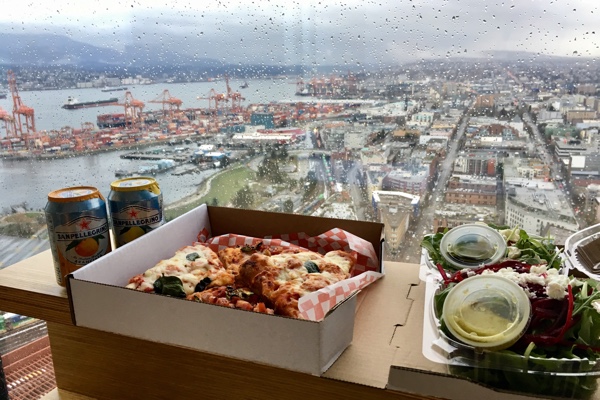 We also had their Beet Salad, a good dosage of fresh veggies. And apparently they have foccacia sandwiches on their menu as well.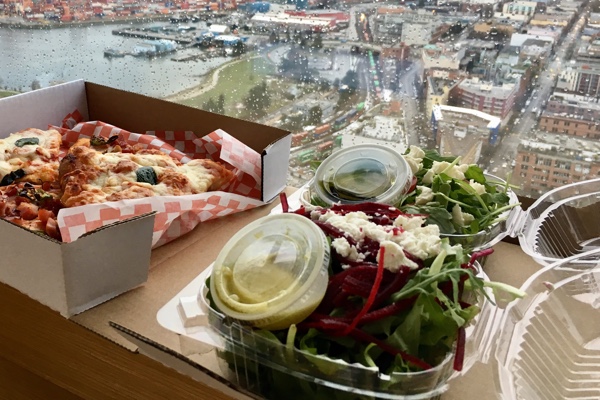 Right before I published this, I saw this on their website… It seems like a decent deal. 🙂
"All large pizzas and any 2 San Pellegrino drinks for only $ 17.99 Every Sunday"
Eat well everyone!
Website & menu:
More reviews:
Location: