I was glad the Yolks breakfast food truck was parked so close to my office building. Always thought the concept could be a big hit. I finally had a taste of them today, and it was really satisfying.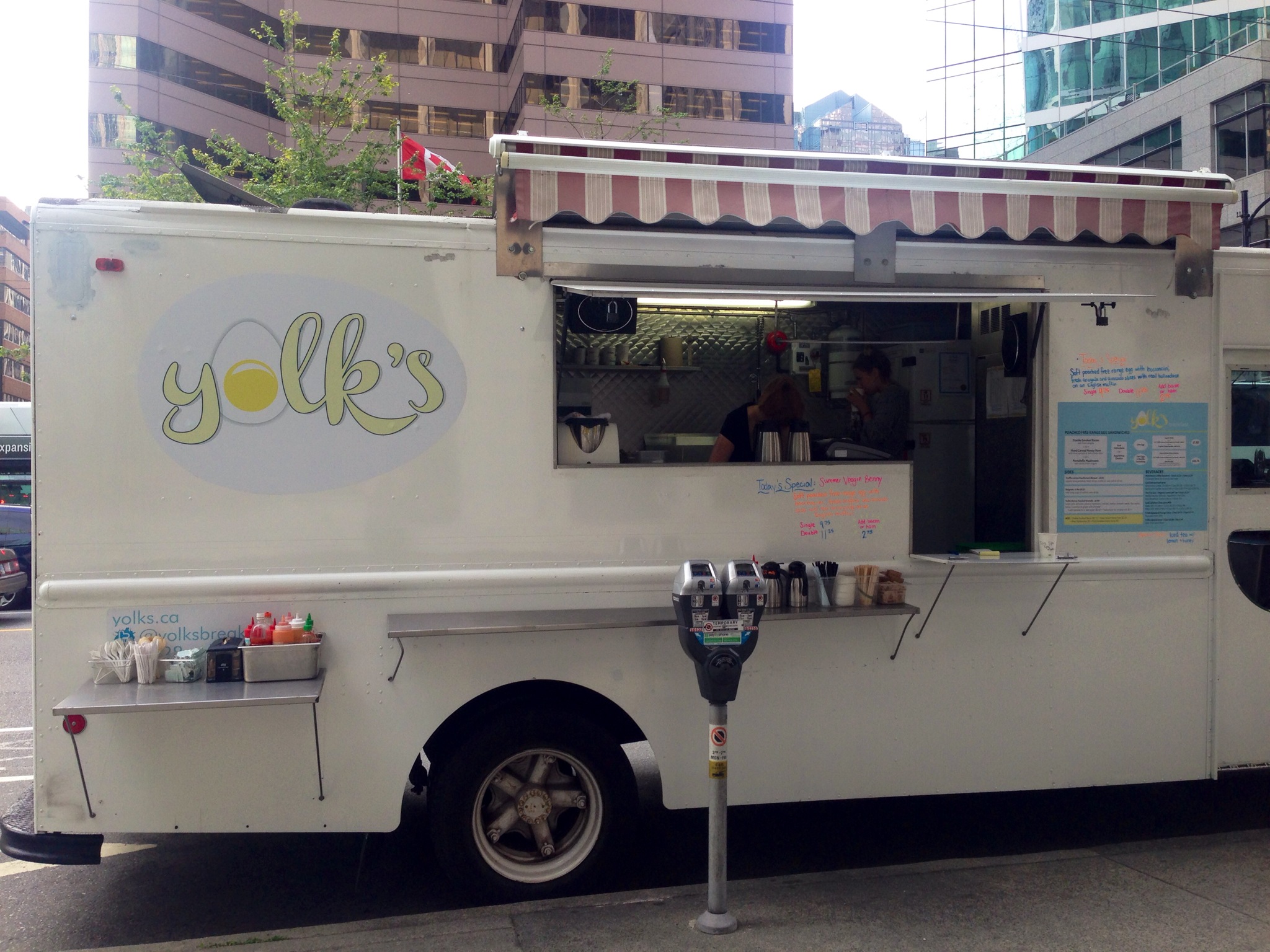 I ordered an poached free range egg on top of truffle lemon hash brown, with double smoked bacon & real hollandaise. There was a lot of potato so it was a pretty hearty meal. The chef lady kindly pointed out that I should try their house made spicy ketchup for the potato. Squeezing the ketch bottle and smelling the truffle aroma, I was so freakin' excited like the pre-surprise-birthday Sue!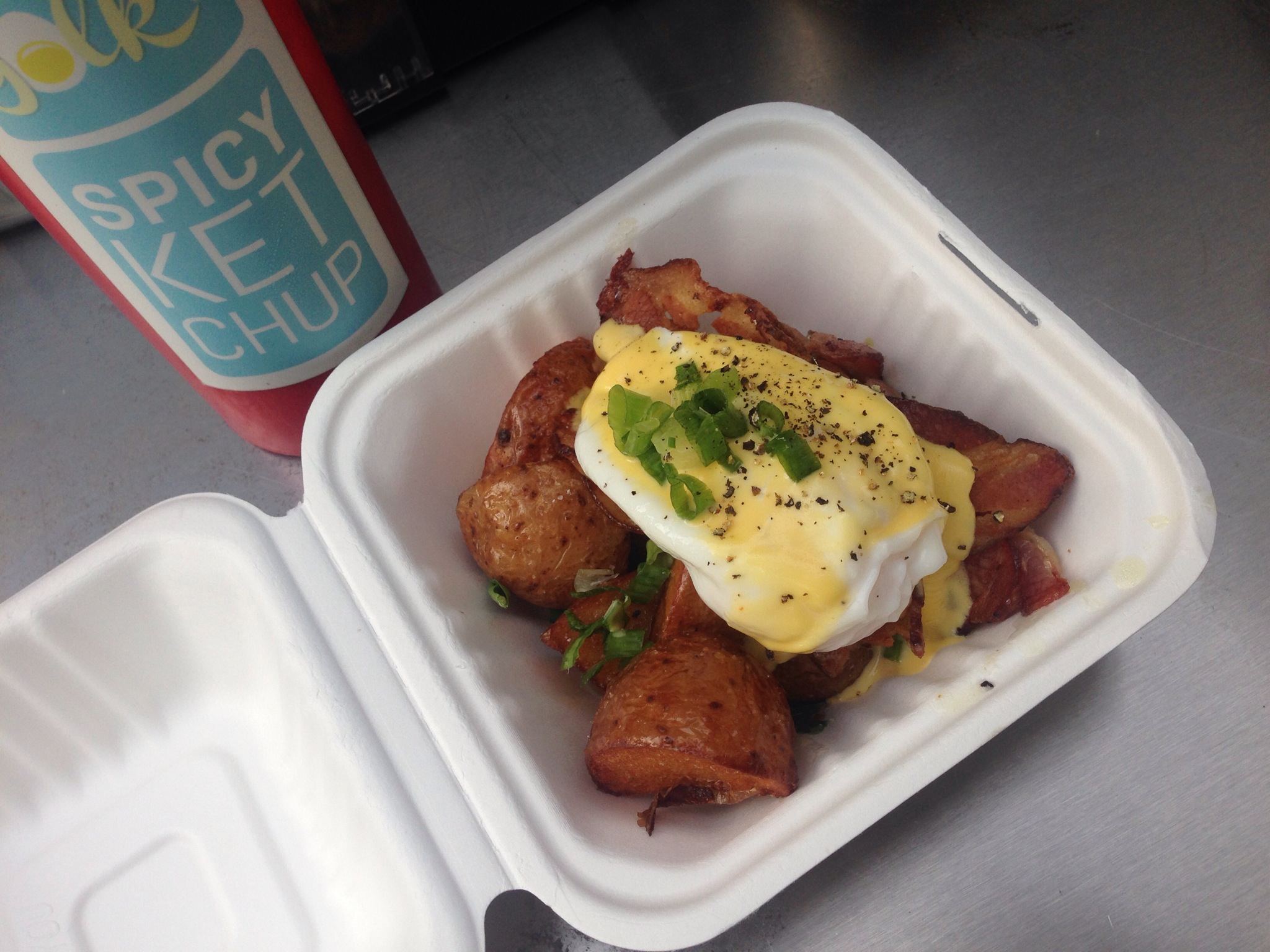 Egg was poached perfectly. Truffle and lemon flavours were strong but not overpowering on hash brown. Hollandaise sauce was rich and creamy. Everything was just fantastic!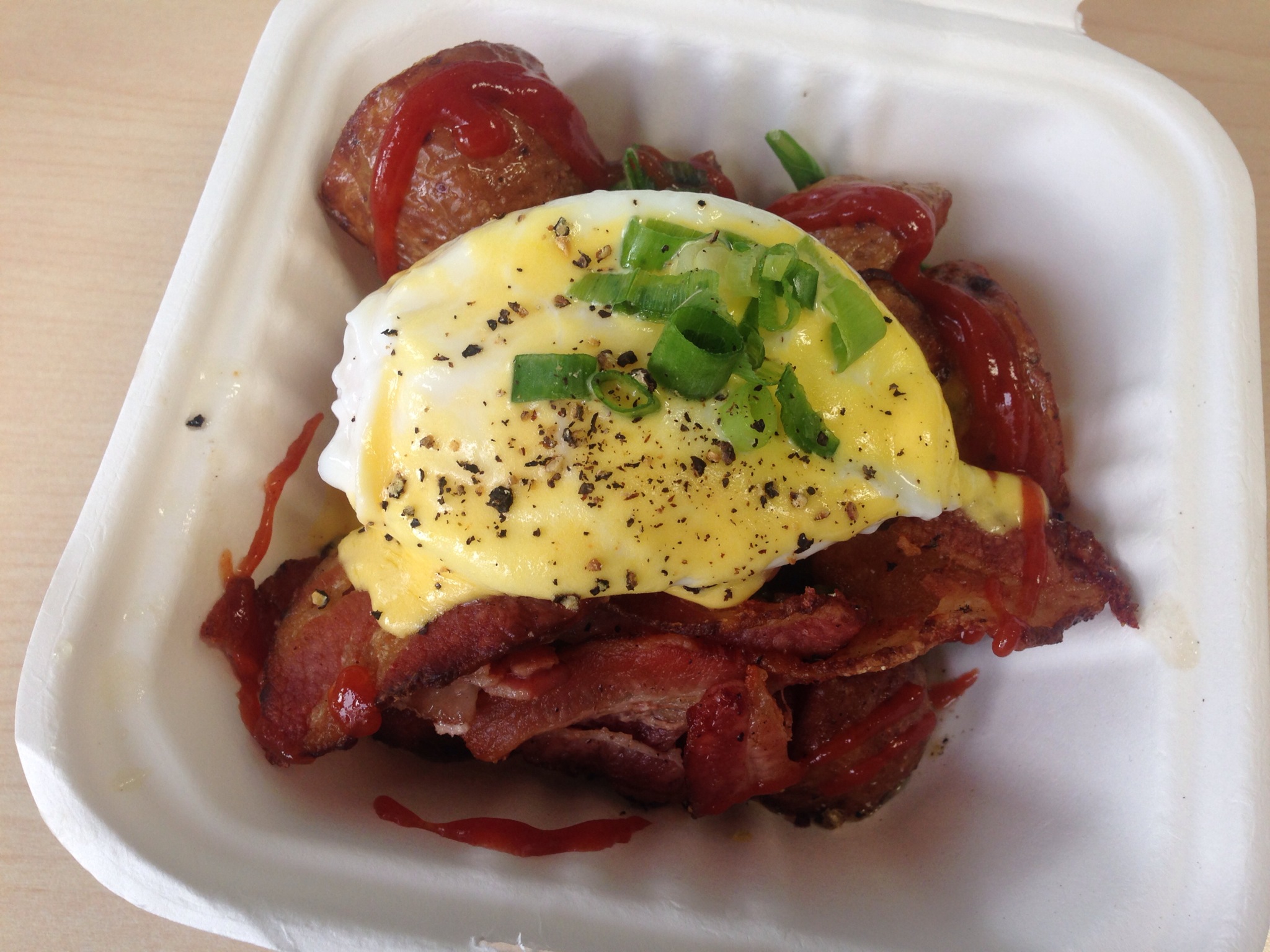 Yes the breakfast was not cheap at $8.50. I do understand it is hard to trade quality with value. But if they could thrown in an extra egg, it would add so much more value to the breakfast and people would line up for their food! Just a thought… 🙂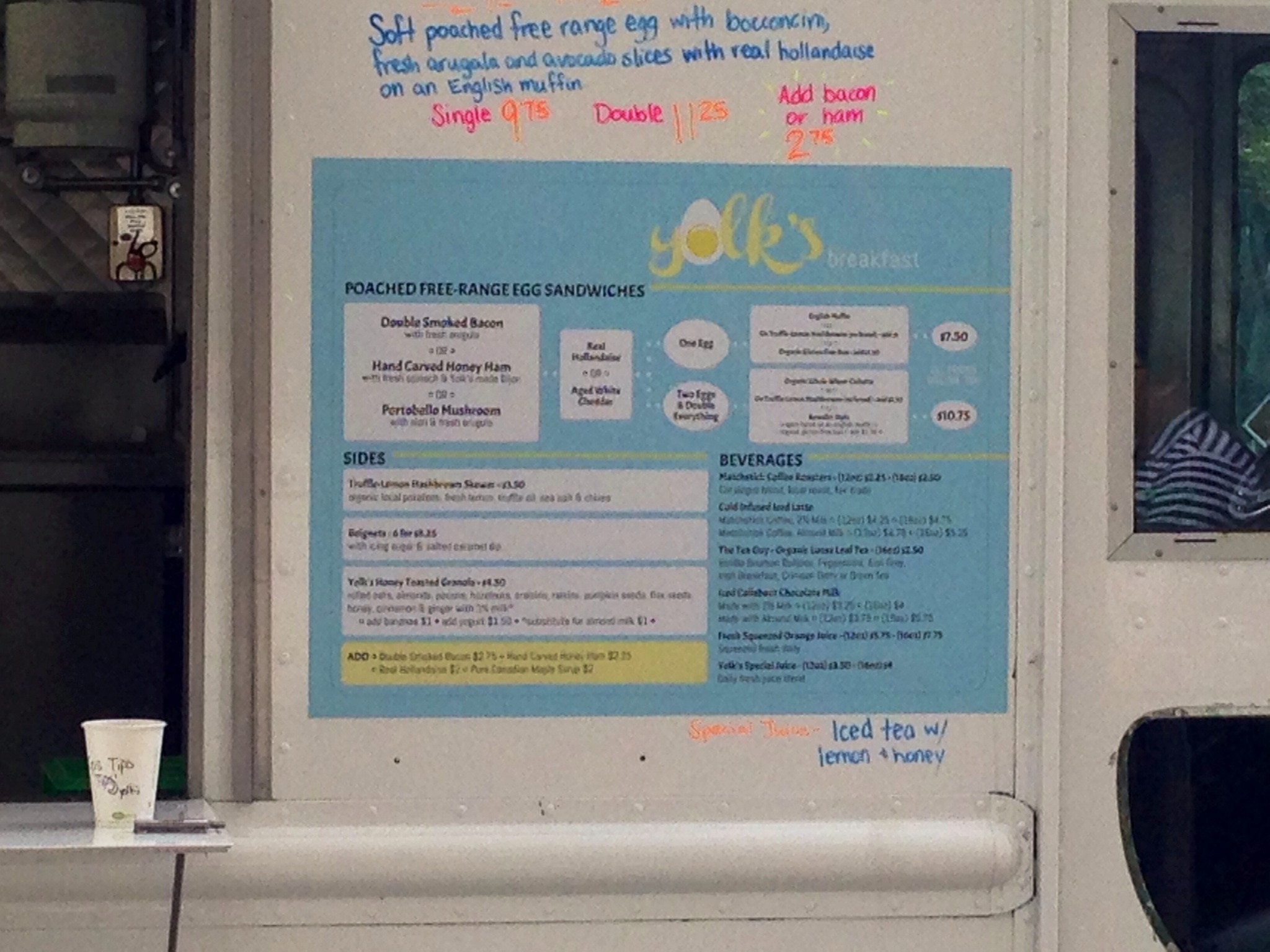 Official site:
Map & other reviews: