I was introduced to Okanagan Crush Pad Winery (OCP) not too long ago as my dear friend Maggi invited me to an OCP Virtual Wine Tasting. Besides its delicious wines, I was also fascinated by the whole story. OCP is the pioneer of using cement fermenting tanks, and the developer of the very first purpose-built custom crush facility to produce several awesome wine labels, such as Haywire, Narrative, and Free From.  Having had a few glimpses of the impressive facility behind the enthusiastic wine specialist on my computer screen, I thought I would love to visit OCP one day. Big thanks to Townhall Brands, my wish came true when they heard I was planning to visit the Okanagan.
I was super excited to do wine tasting in Summerland again. My very first Okanagan wine tasting actually happened at Sumac Ridge in Summerland over 10 years ago.
RC and I had a relaxing drive up the scenic highway 97 from Osoyoos,  and we were 30 minutes early for our 2 pm appointment. While most people would choose to spend the hot day like this by Okanagan Lake, I rather go to a wine tasting in a quiet and relaxing setting.
The property up on the hill has a beautiful view of Okanagan Lake and the vineyards. We were sat at the outdoor patio fright in front of the state-of-the-art facility and could almost smell the aroma from the grape trimming in the vineyard.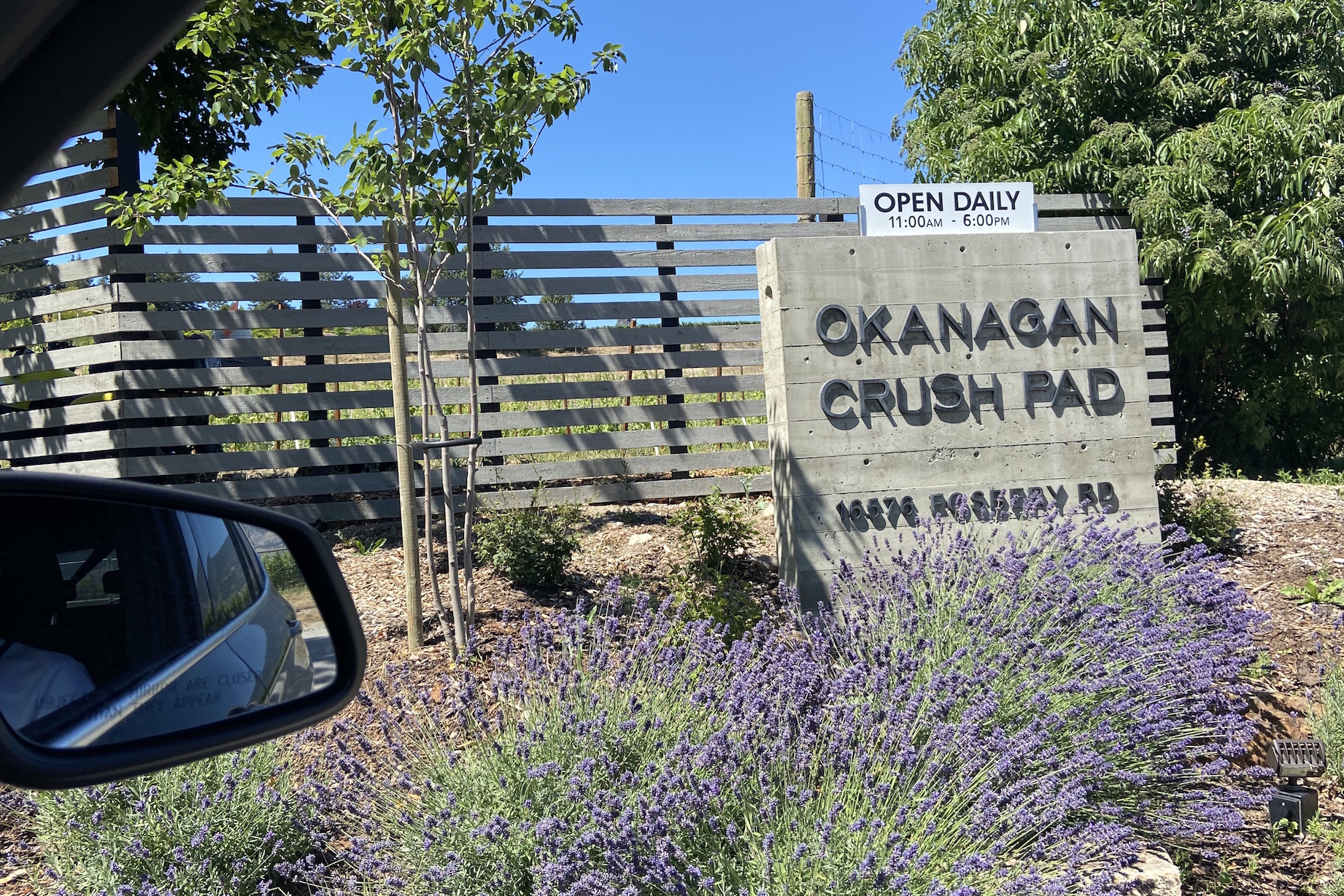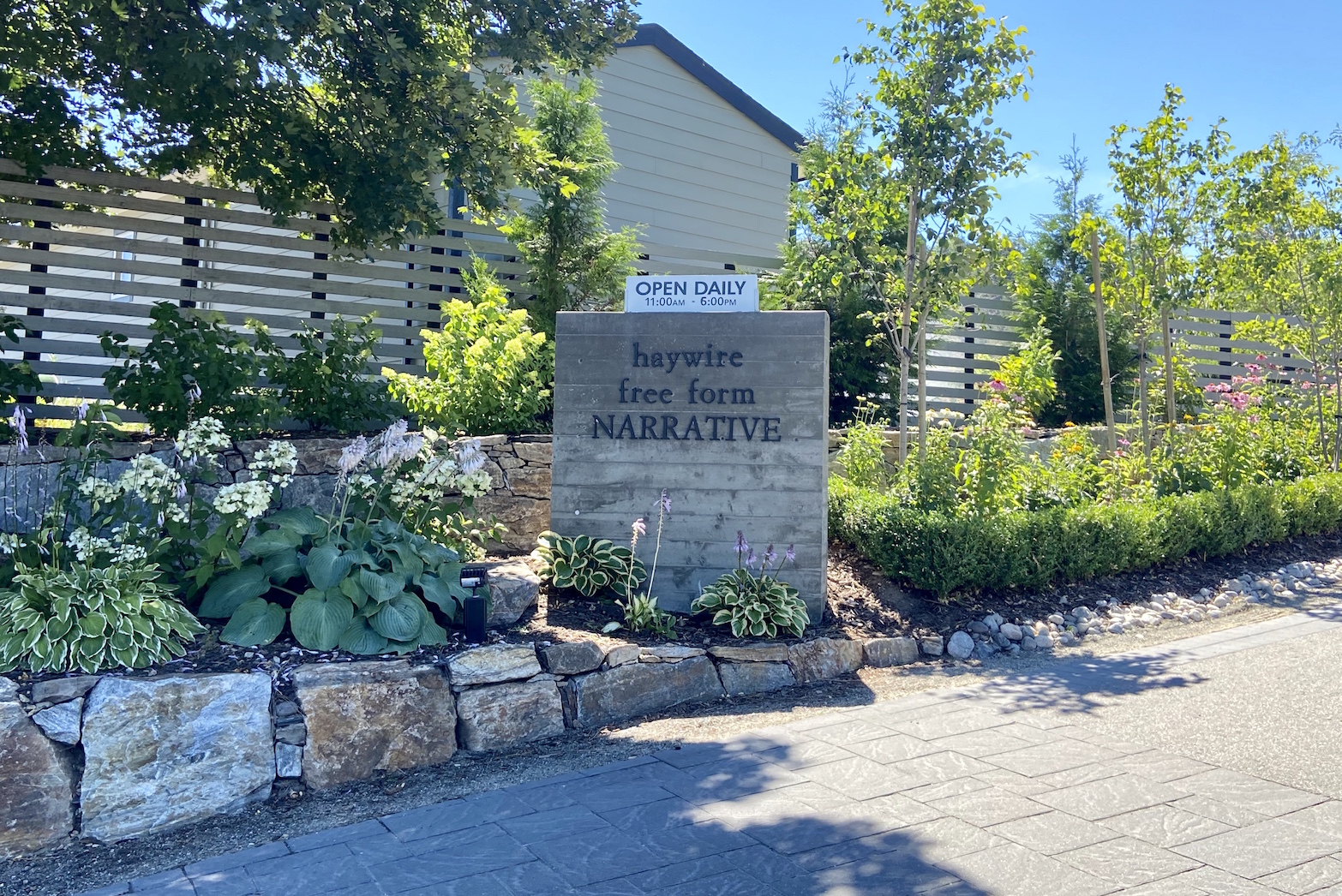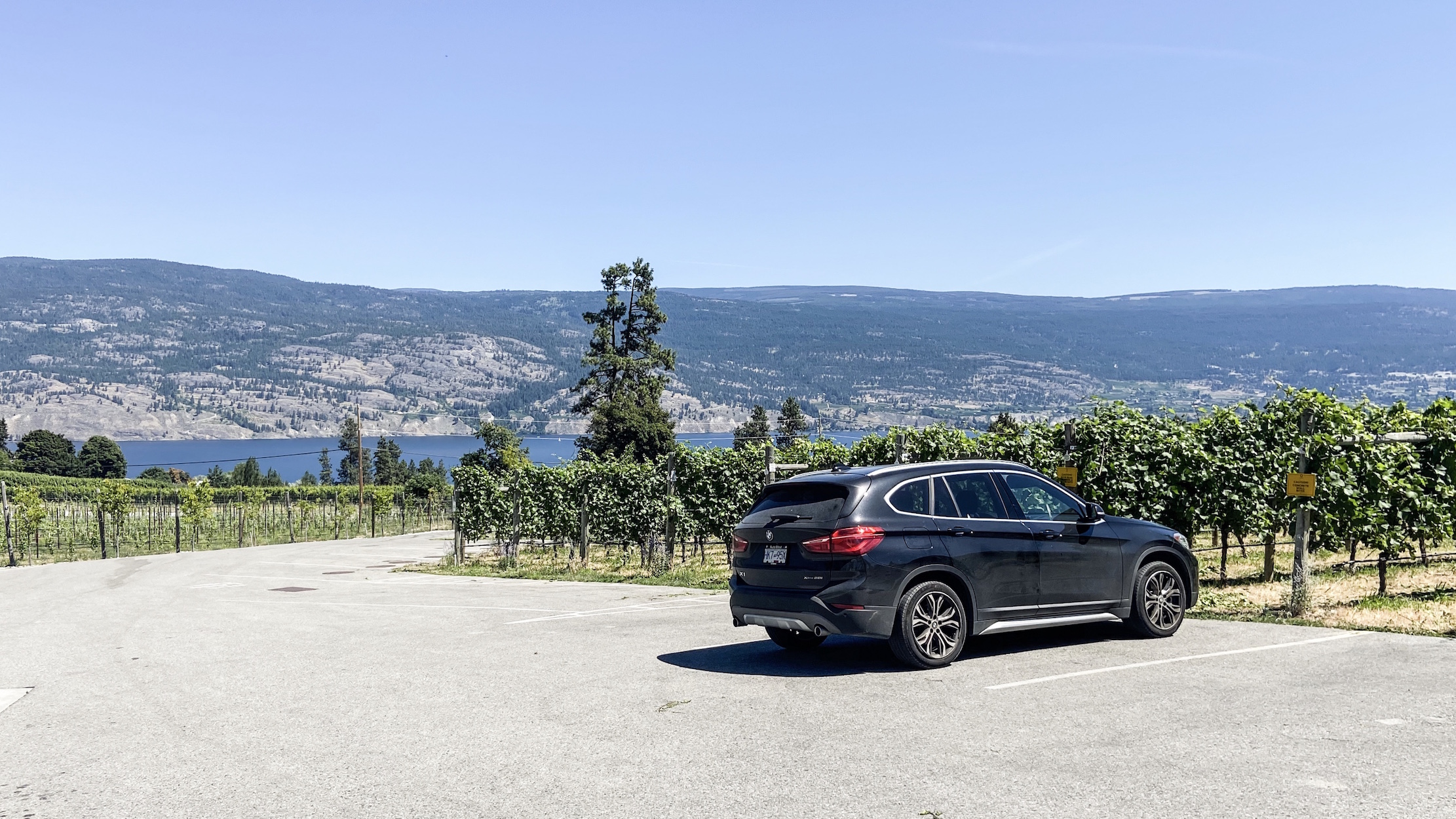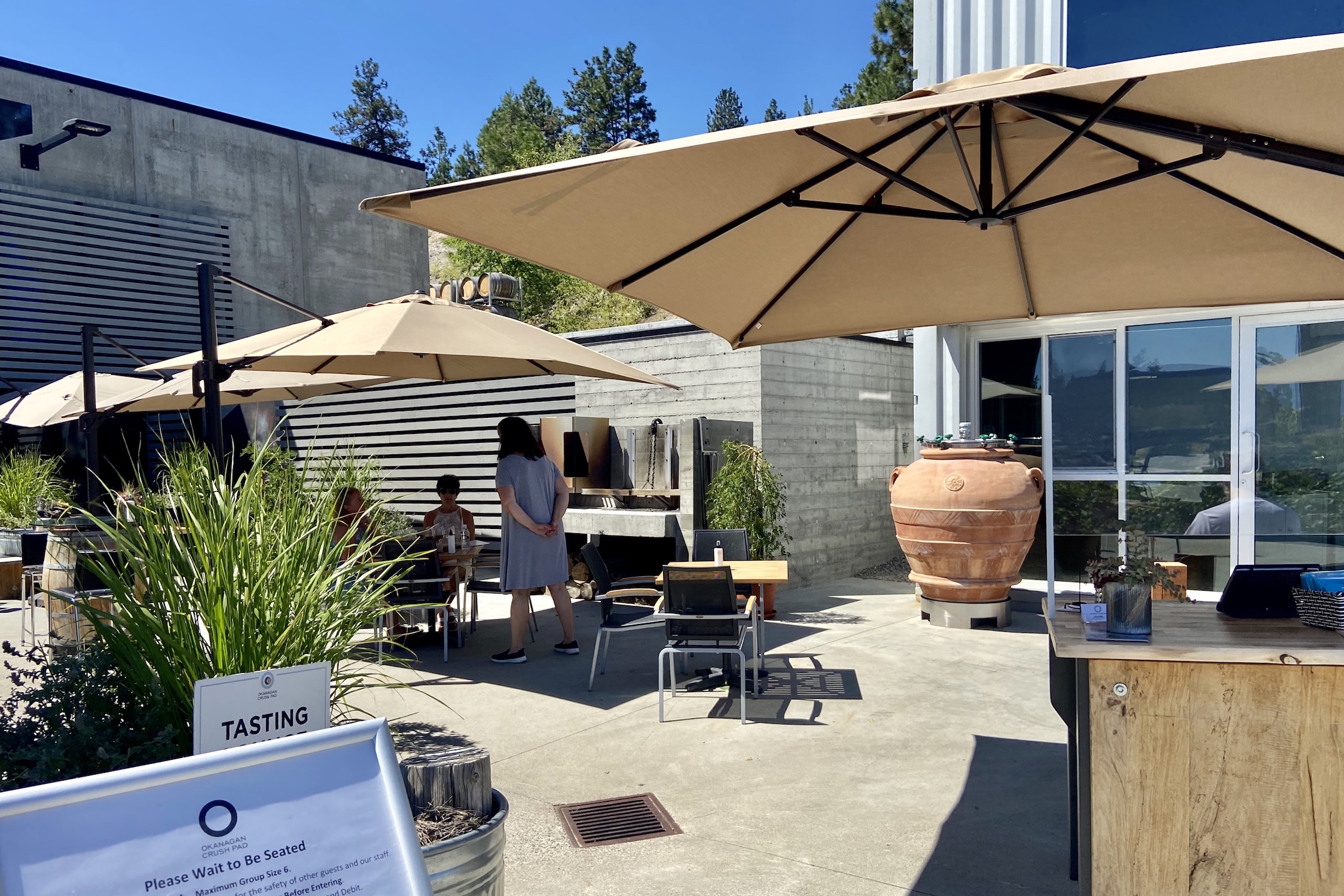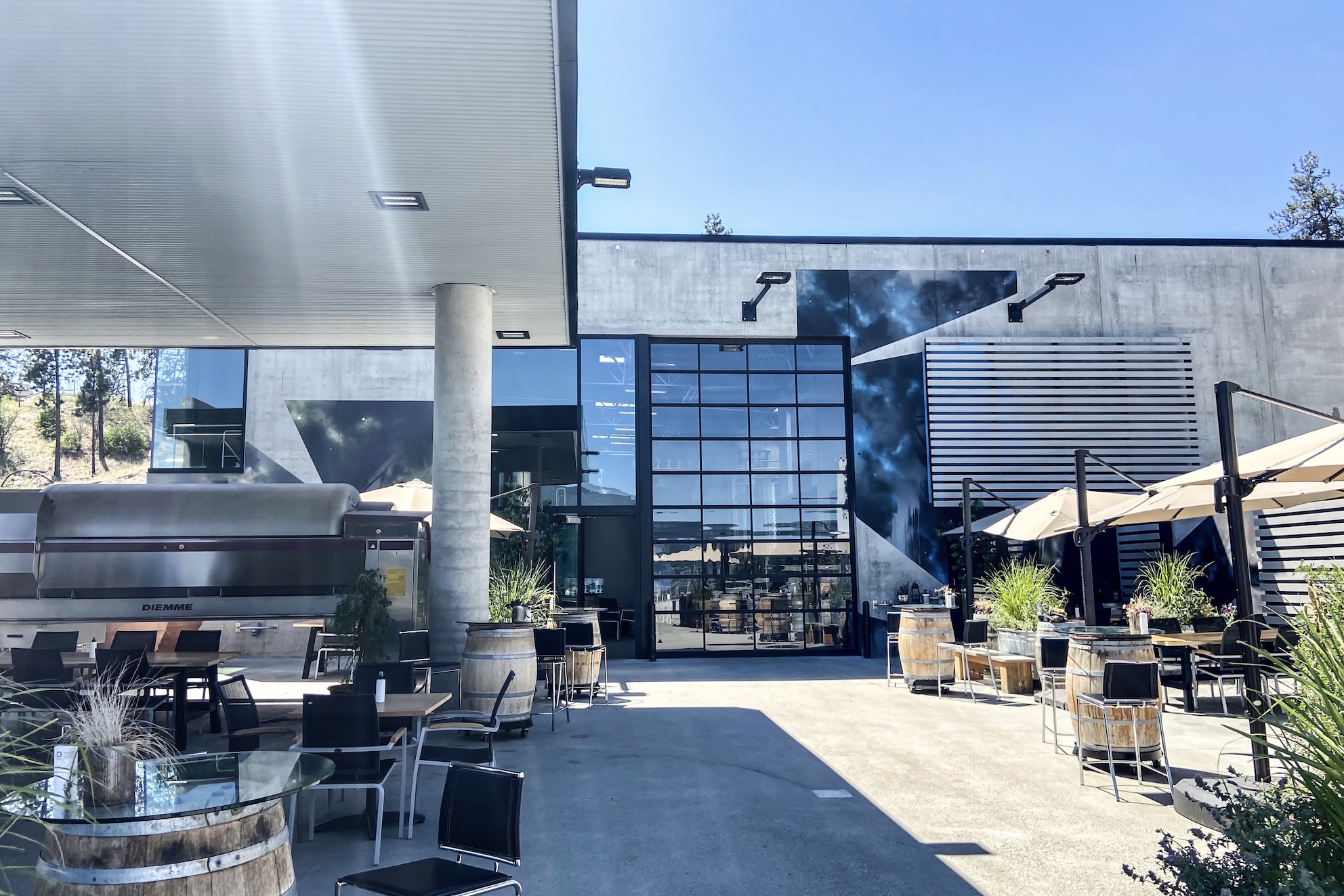 There are 4 tasting flights to chose from.  The Top Flight Reds ($35) and the Organic Flight Fancy ($35) look enticing for red wine lovers and natural wine lovers accordingly. We thought the Weekend Bubbles Flight ($40)and the Raised in Concrete Flight ($25) would be more enjoyable for the scorching temperature.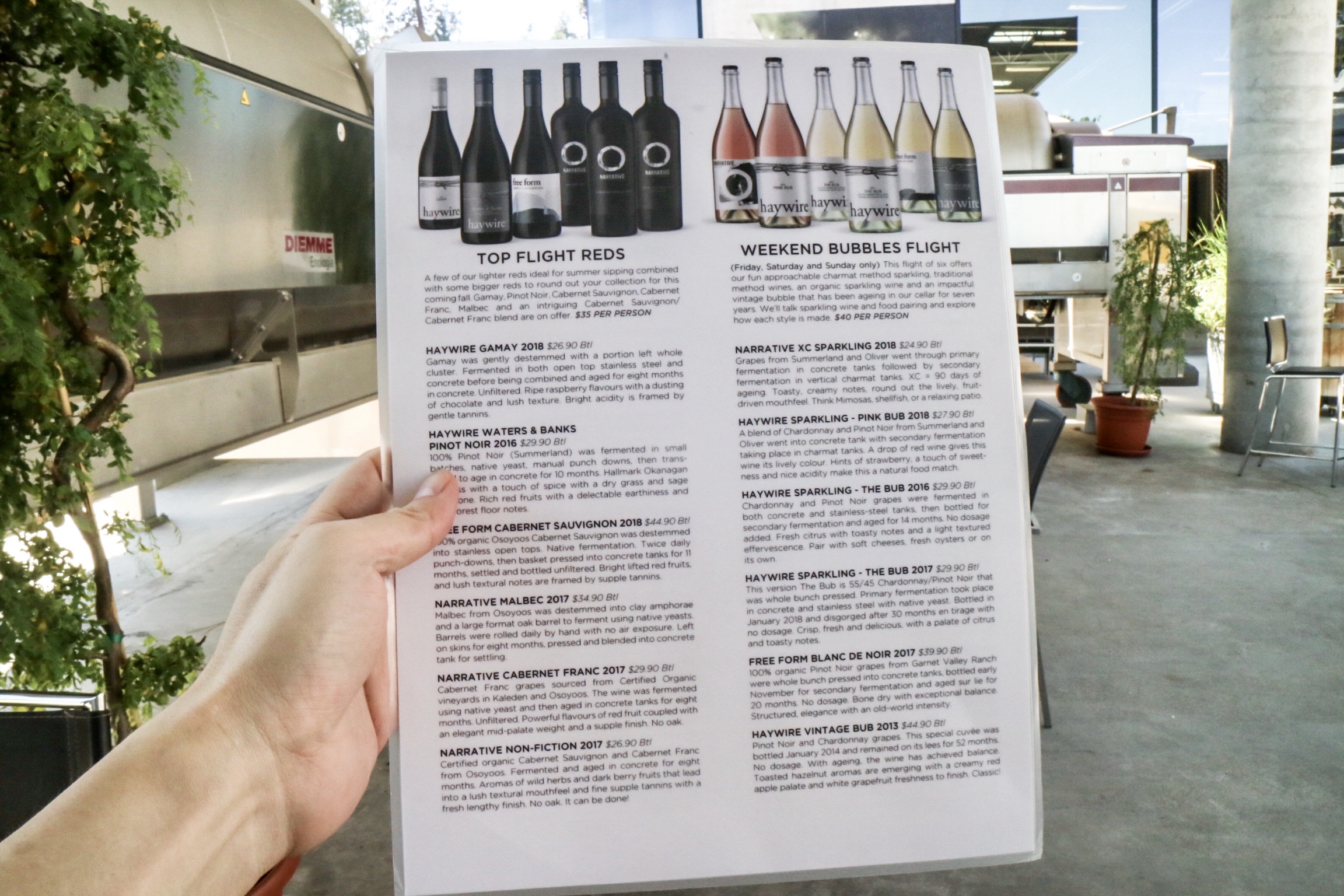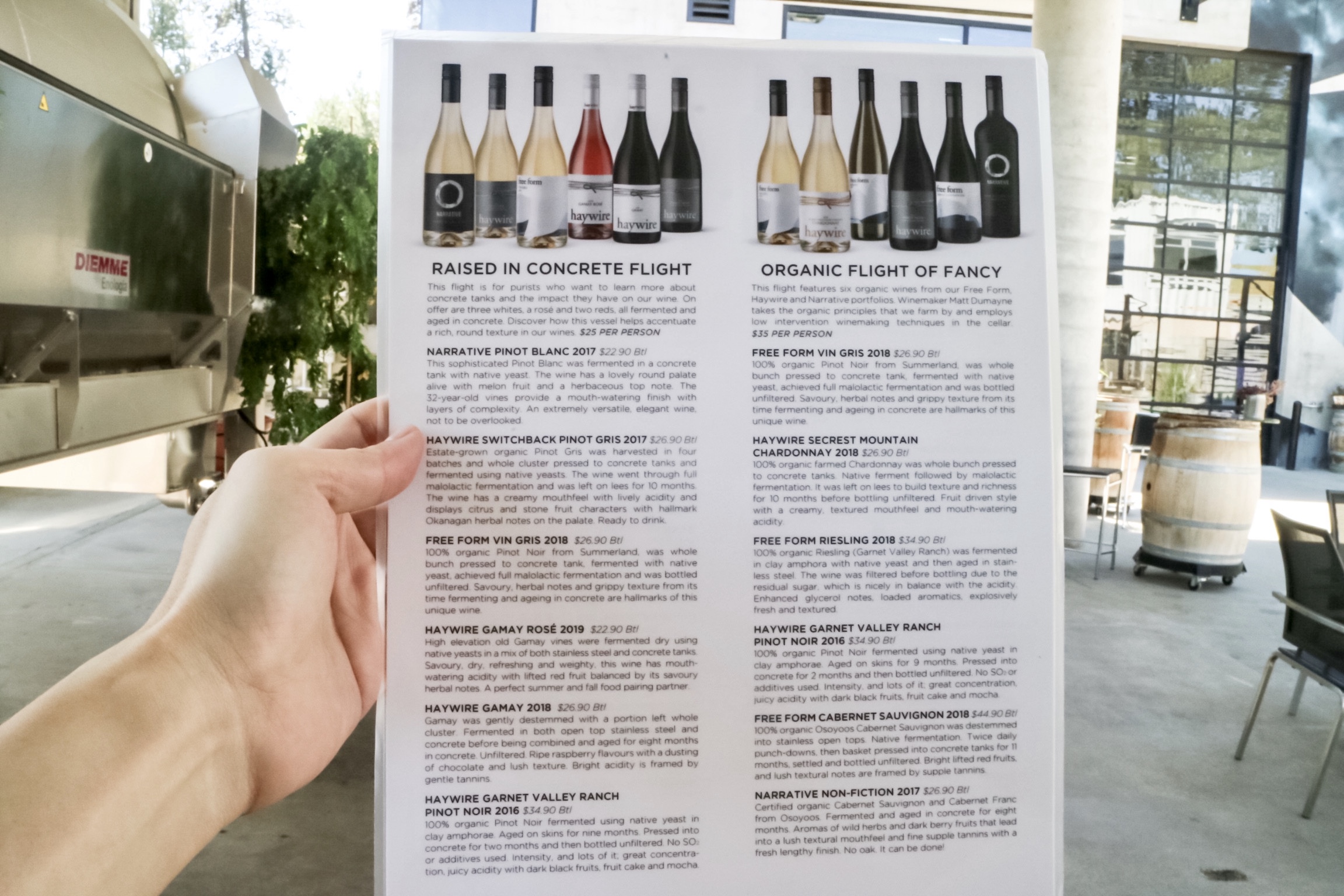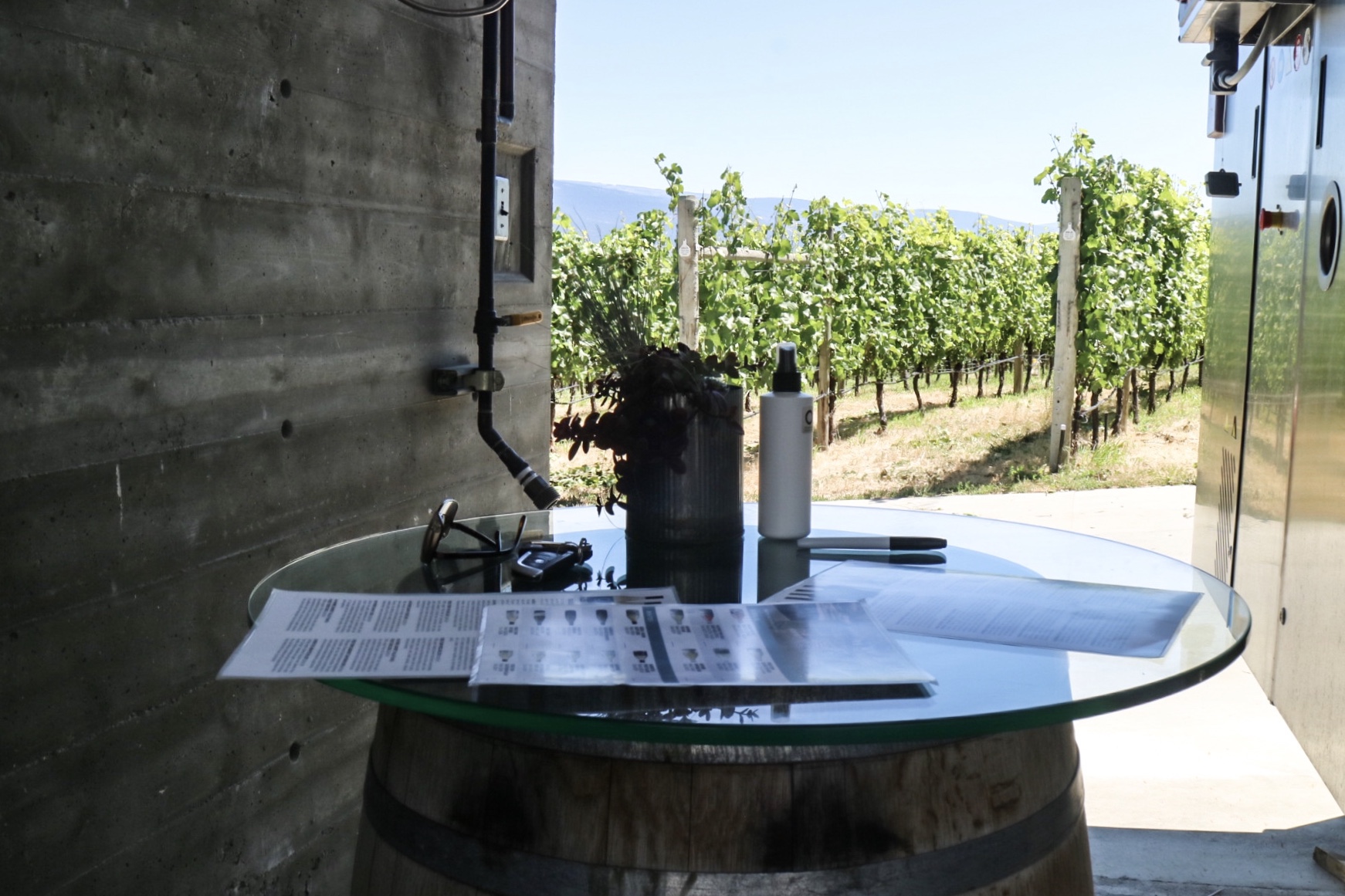 Delicious snacks such as pepperoni links, mixed nuts, and salty chips came with the wine tasting.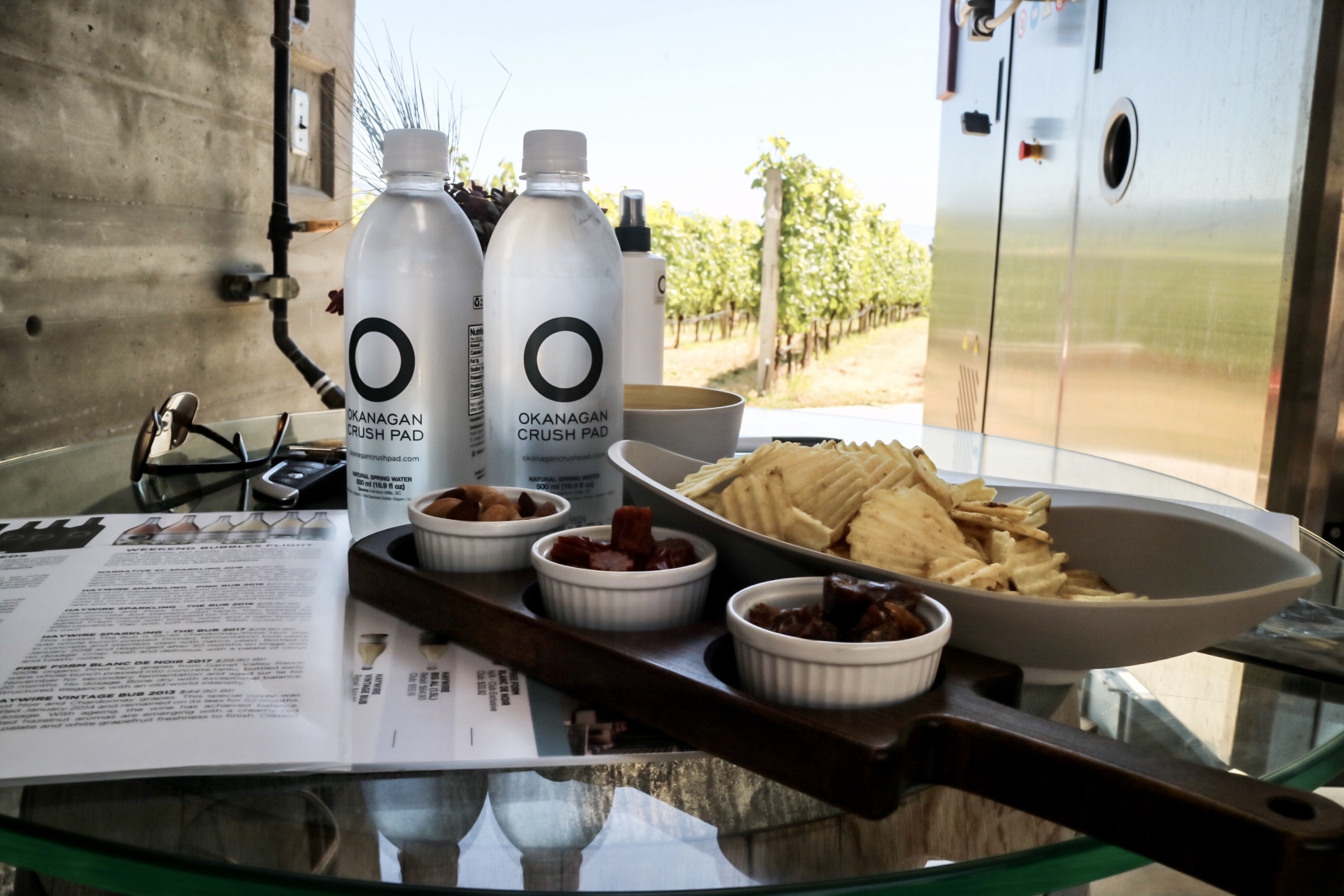 We started the bubble flight, which sounded extra refreshing and delicious for such a warm afternoon. Besides the famous Haywired Sparkling the Bub that I had always enjoyed, the Free Form Blanc de Noir 2017 also stood out. With a sweet ripe berry aroma,  it was dry with such a mouth-watering acidity,  quite comparable to one of my favourite bubbles, Chandon blanc de noirs from Napa Valley. Boy, I do love sparklings made from pinot noir a lot.   On the other hand, RC enjoyed Narrative XC Method Sparkling 2018 for its creamy lusciousness and got himself a bottle.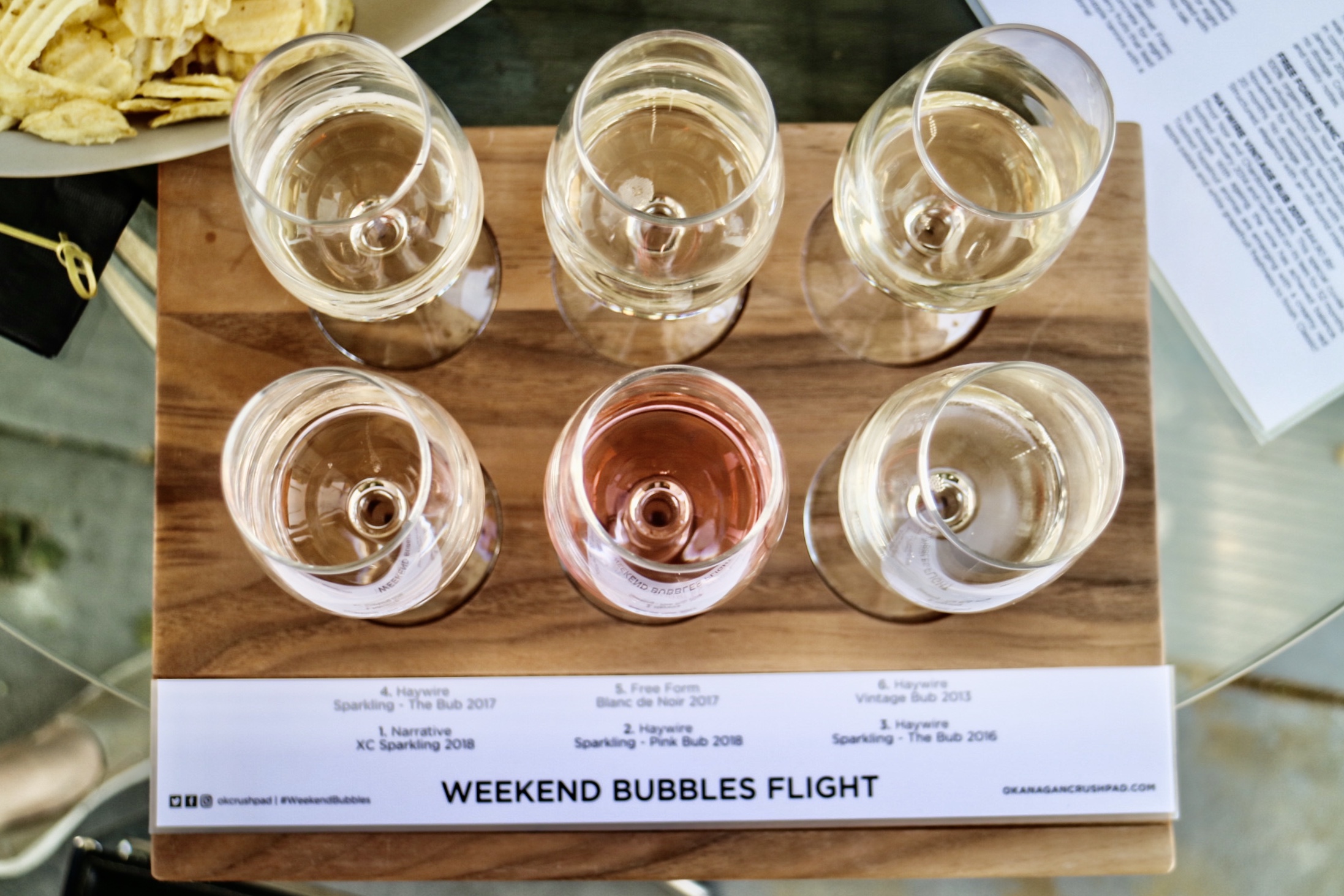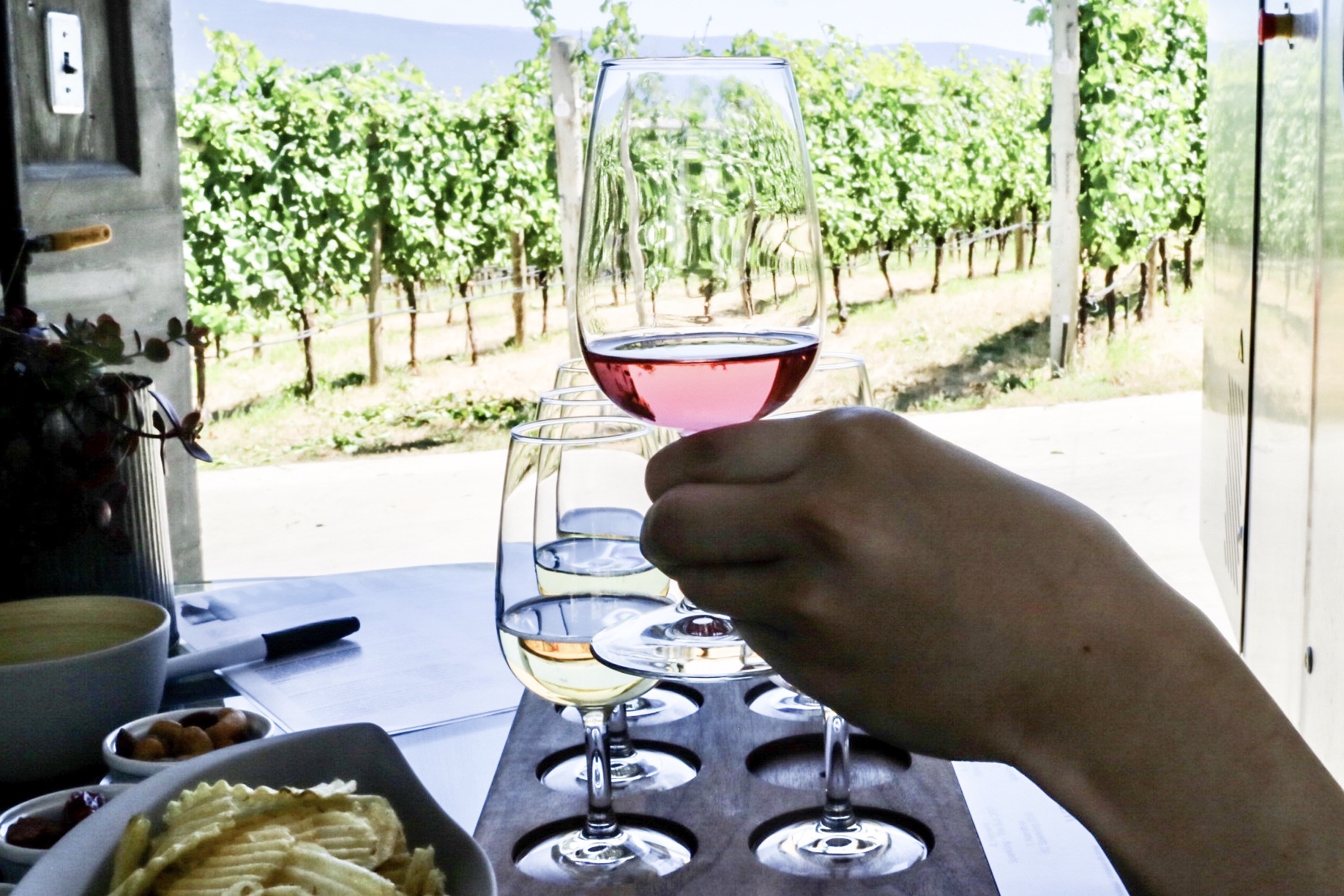 The Raised in Concrete Flight features 4 delightful whites and 2 light reds. Never a big fan of red wine, RC found Haywire Gamay 2018 bright and pleasant and decided to pick up a bottle after.  I, however, found the Free Form Vin Gris 2018 tasty and interesting and put the natural wine into my own collection. The process truly makes this wine special, with certified organic pinot noir grapes pressed to small concrete eggs, run through a full malolactic fermentation with native yeasts, and finally, bottled unfiltered.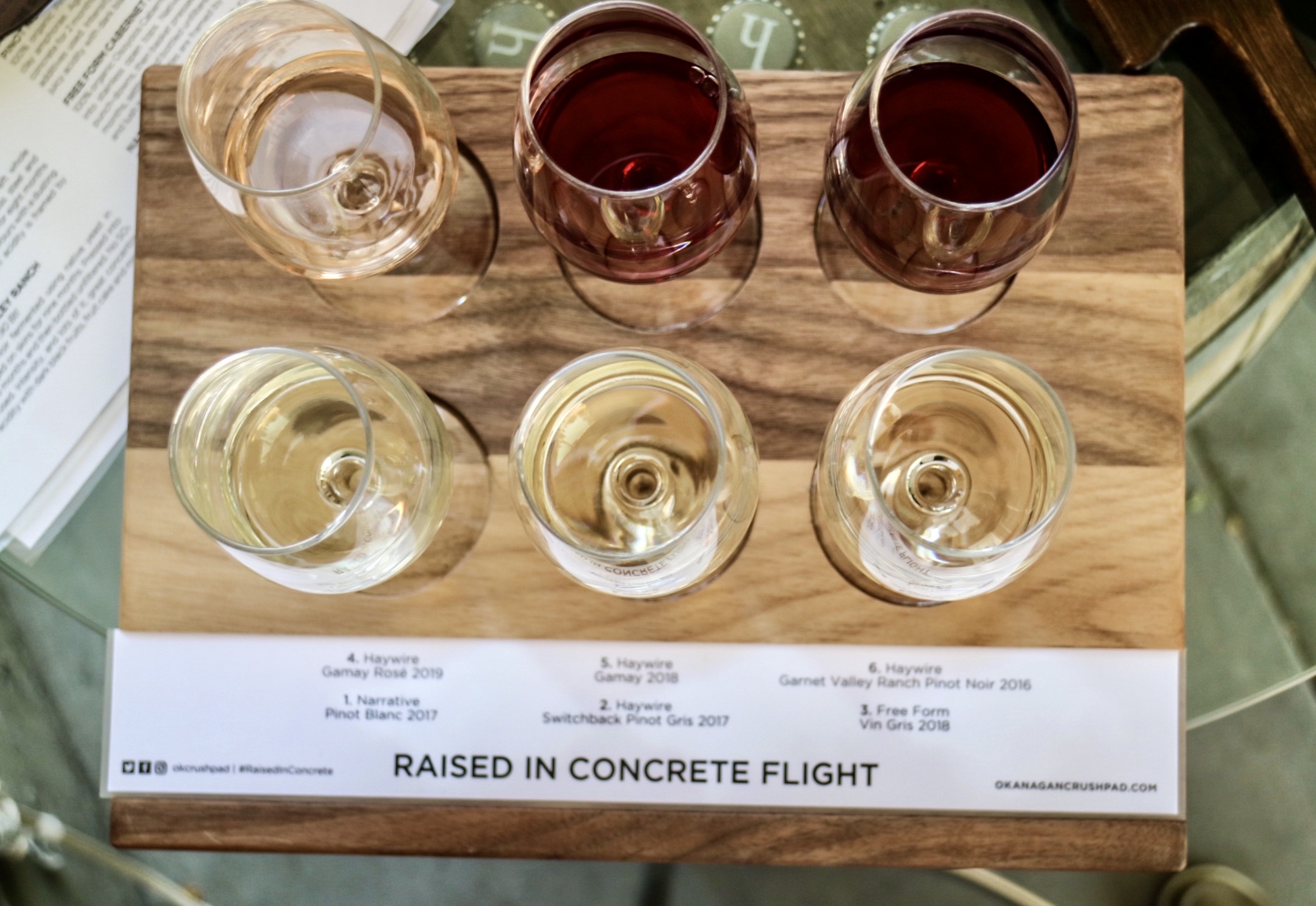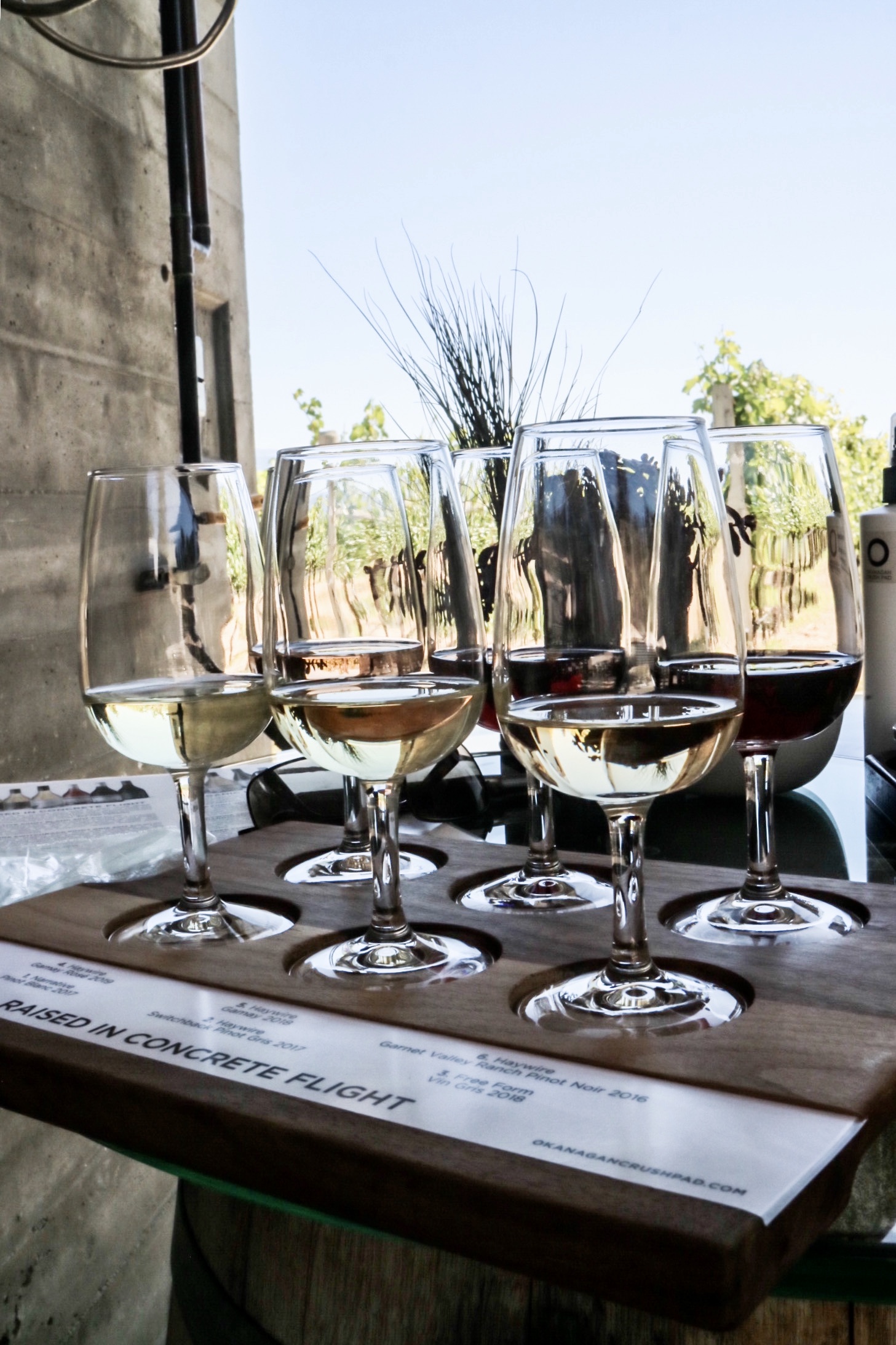 And of course, after the tasting, we had to visit the facility and took a look at all these concrete tanks where the wine-making magic happens.  Steel tanks, clay amphorae, and large format neutral oak casks were also spotted here.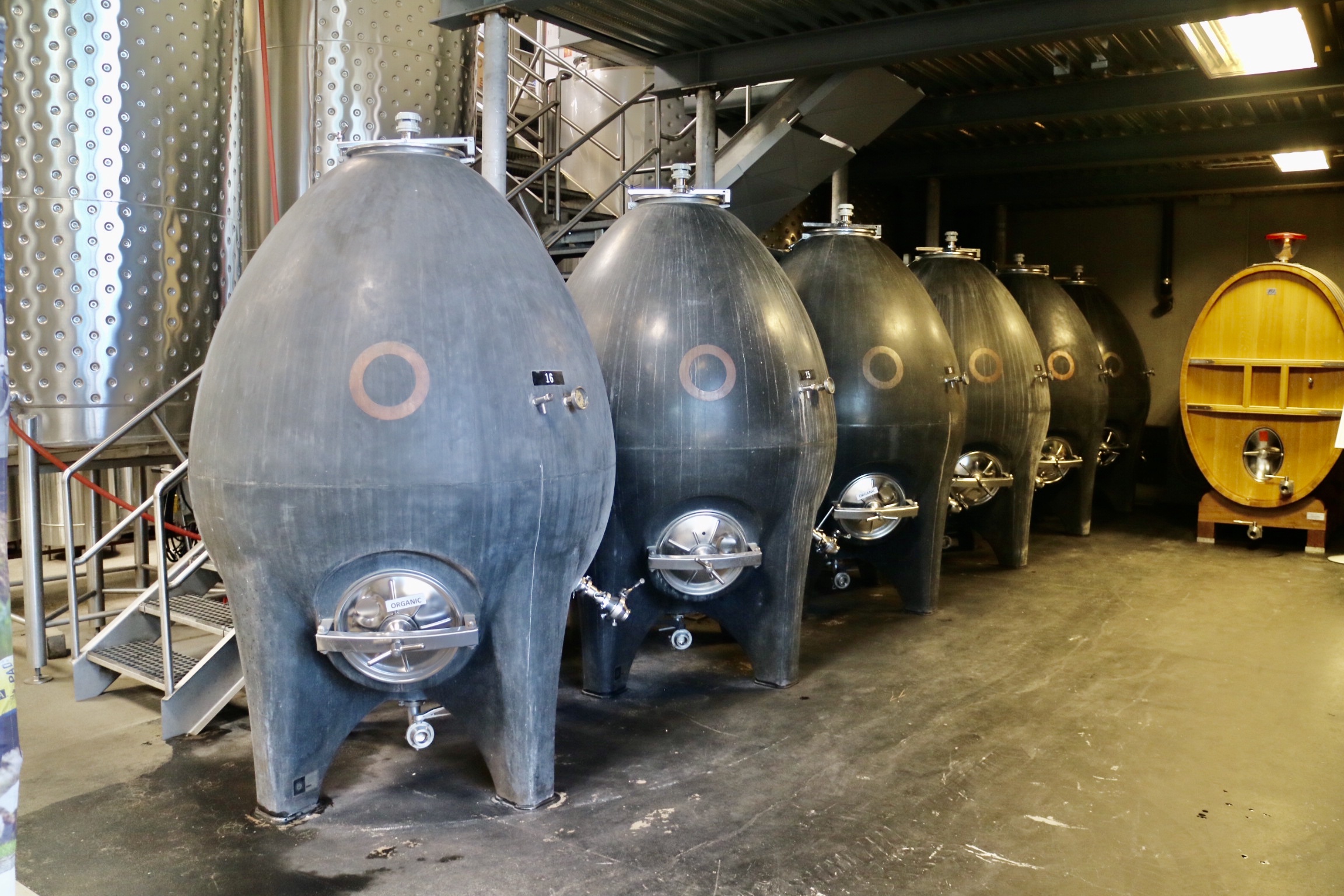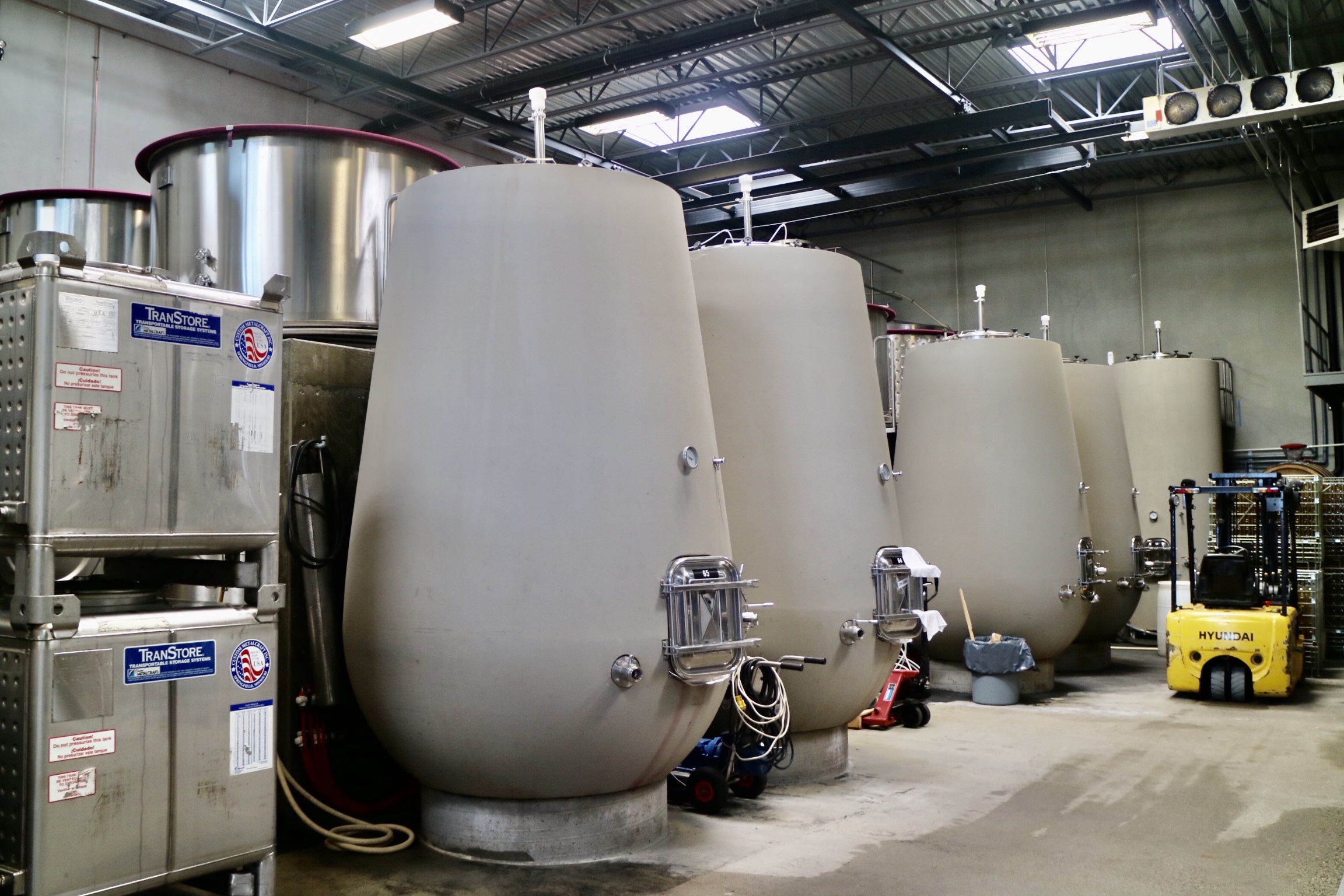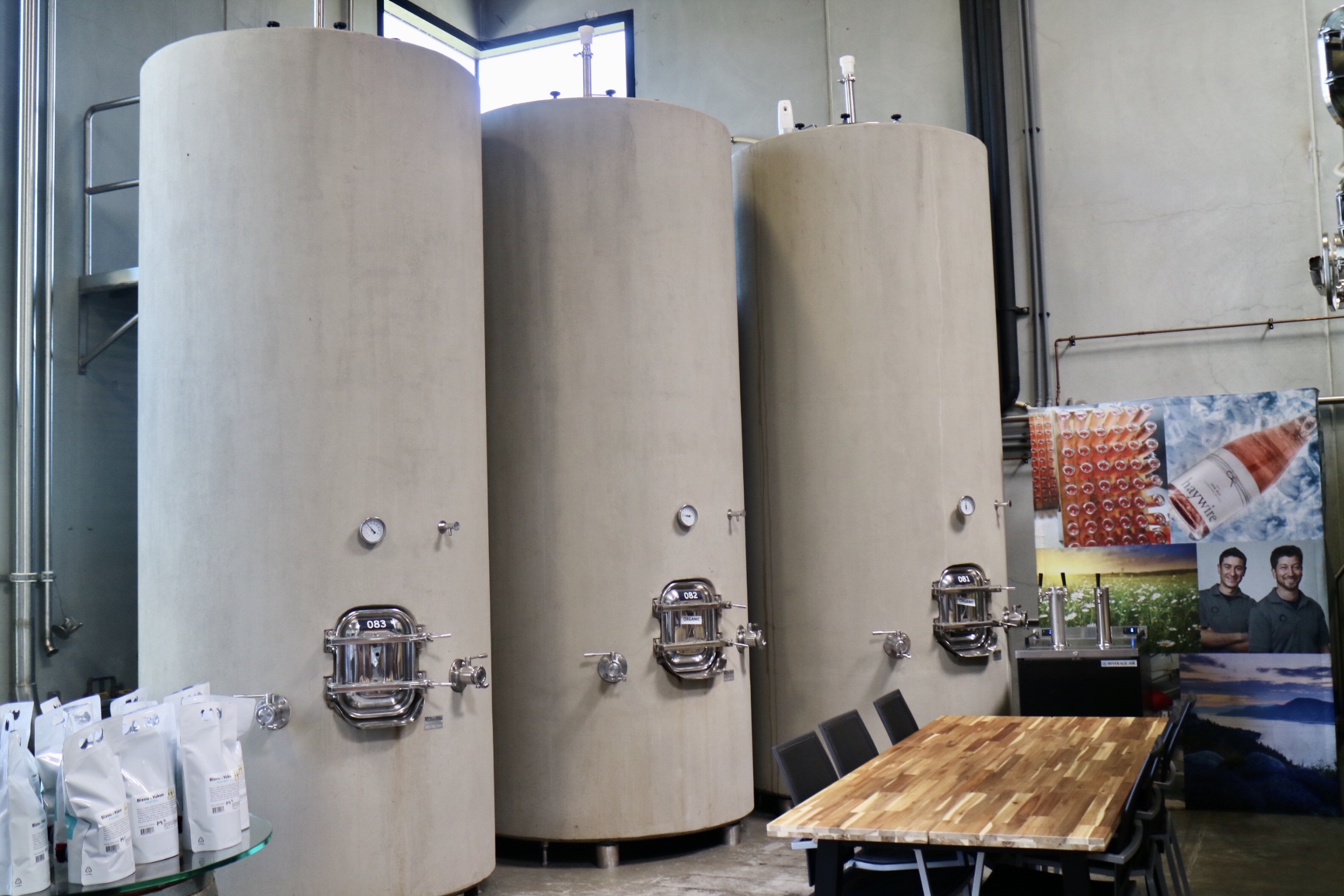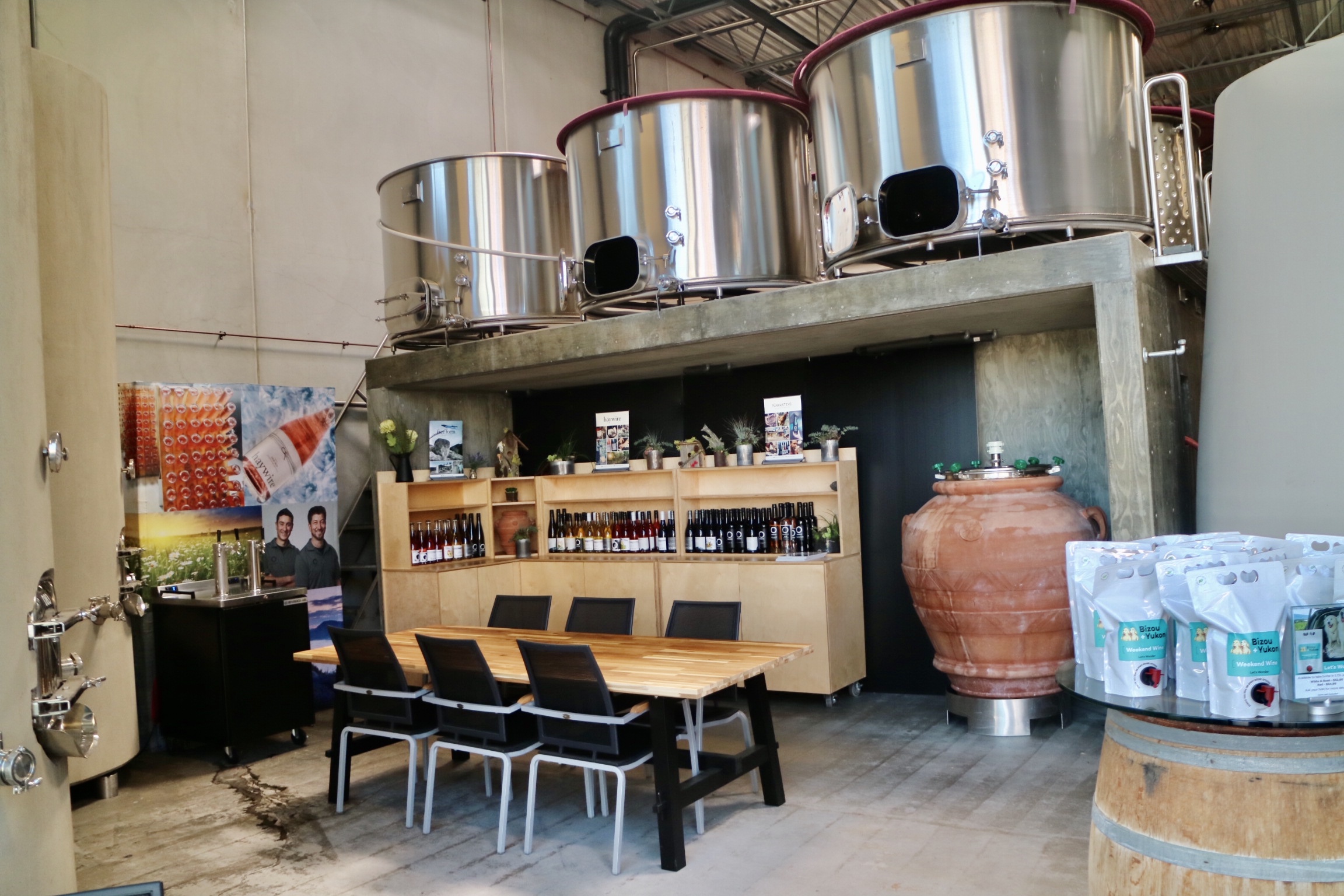 Final thought
We had so much fun at Okanagan Crush Pad. It was a fabulous experience of tasting beautiful wines produced with organically farmed grapes and aged in state-of-the-art concrete tanks with native yeast and minimal additives. The wines also perfectly reflect the uniqueness of the location and climate, as well as the incredible passion of the winemakers, making us extremely grateful for what mother nature has to offer.
$$
rating: 4.5/5
Okanagan Crush Pad Winery
16576 Fosbery Rd, Summerland, BC V0H 1Z6
(250) 494-4445 or okanagancrushpad.com
* All food and beverage items tasted in this post were complimentary. Opinions are on the reviewer's own.