In the midst of practicing social distancing during the COVID-19 crisis, drinking wine with friends on Zoom has become more frequent in my spare time. And I couldn't be any happier when I receive this incredible treat from My foodie friend Maggi.  It came in as a delivered package with 3 bottles of delicious wines from Okanagan Crush Pad Winery and a virtual tasting session hosted by an expert from the winemaker.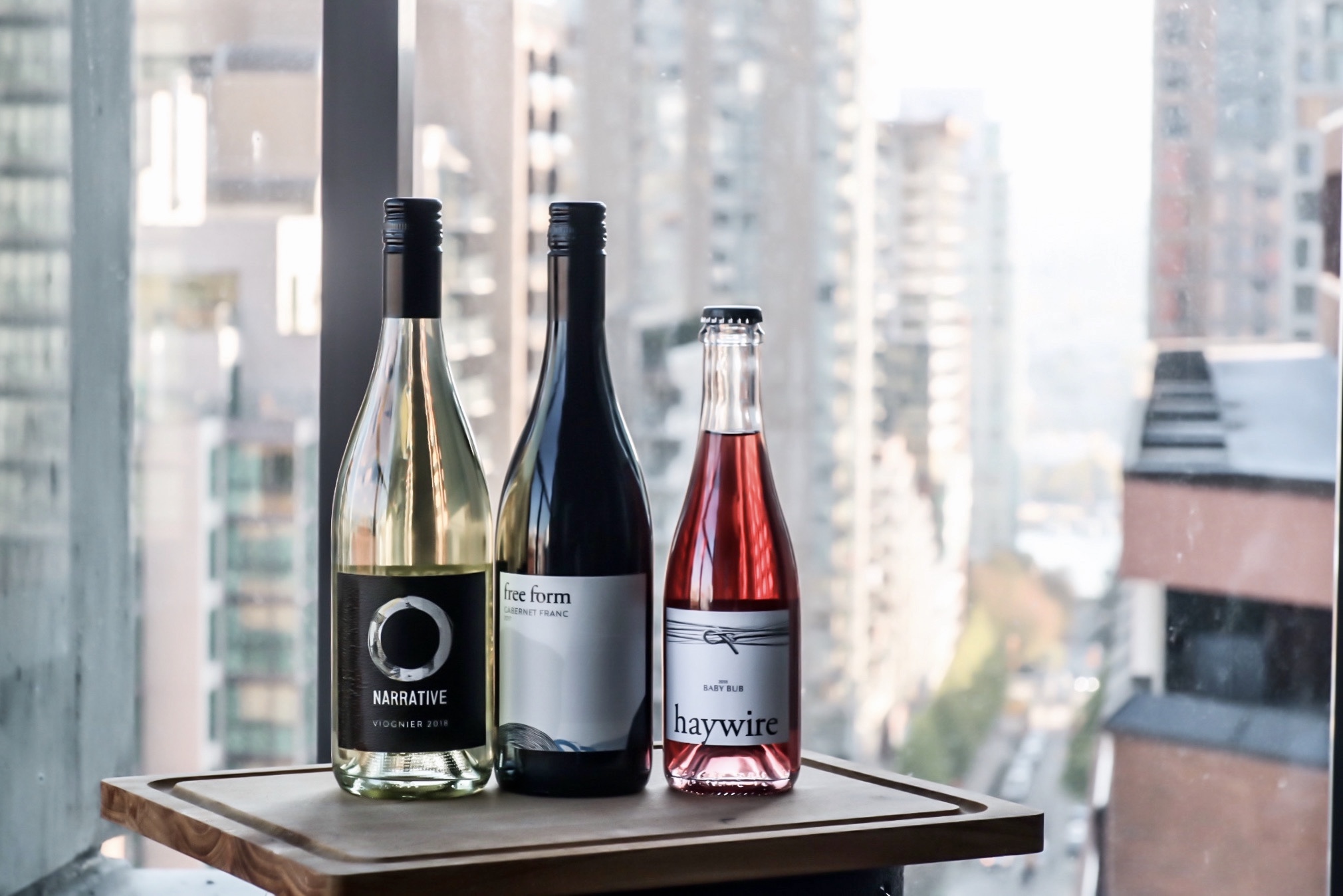 Okanagan Crush Pad was founded by a group of friends in 2005. Started with a small vineyard in Summerland, the team now has a state-of-the-art 40,000 case winery, 320-acres of vineyard and farmland, and a focus on creating natural wines exclusively from organic grapes. Okanagan Crush Pad is also Canada's first purpose-built custom crush facility where several different wine labels are produced along with their own wines Haywire, Narrative, and Free Form.
The virtual tasting started at 7 pm and OCP wine expert Kelsey greeted us from their enormous winemaking facility, with large concrete tanks in the background,  from which we could take a glance into the action of winemaking.  Our dear friends, Mary and Alisha also have joined this evening.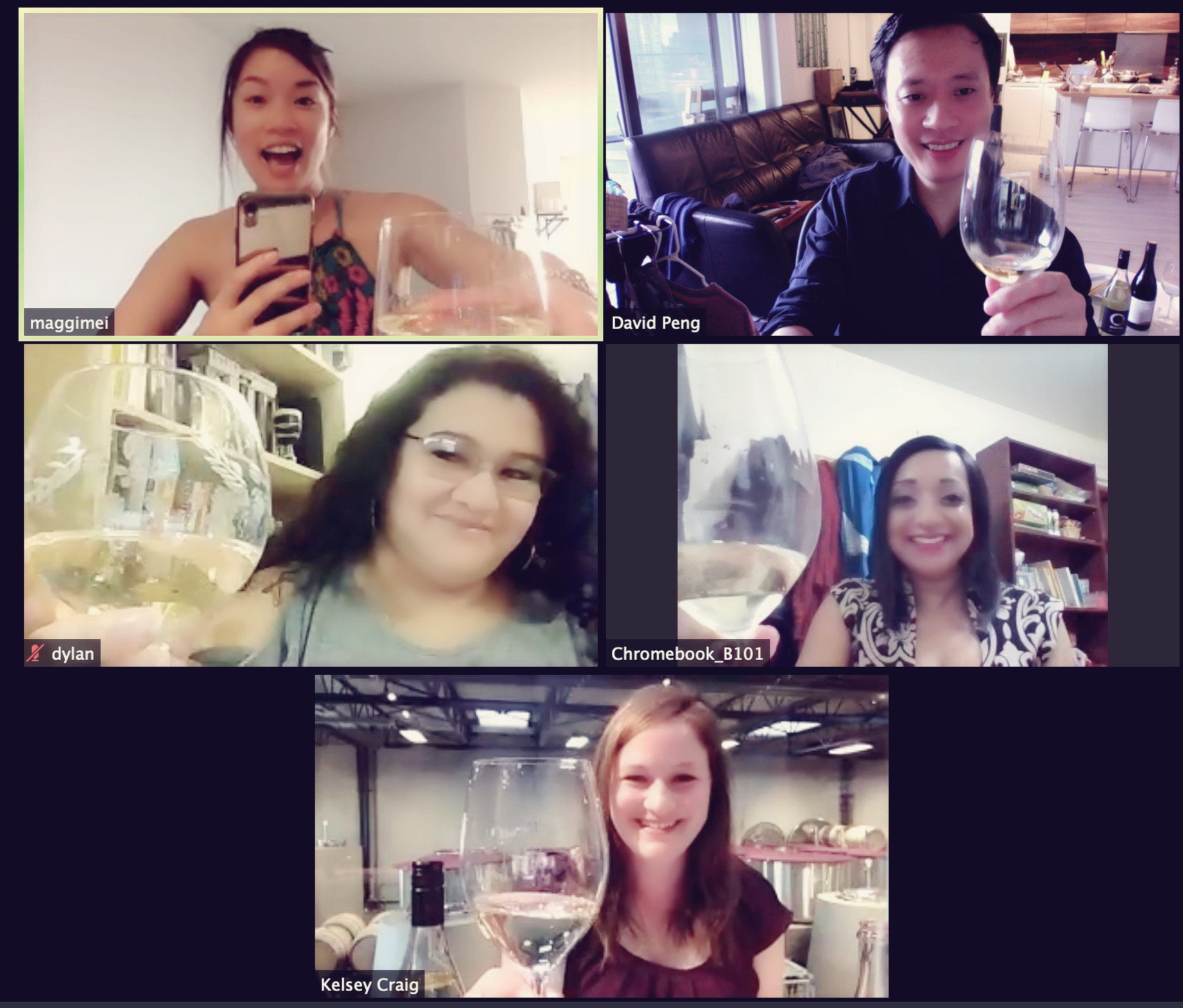 We are tasting one of their popular packages, Virtual Tasting with Haywire Baby Bub ($87), featuring their super popular Haywire Baby Bub 2018 ($16.90, 375ml), as well as 2 other great wines,  Free Form Cabernet Franc 2017 ($44.90, 750ml) and Narrative Viognier 2018 ($24.90, 750ml)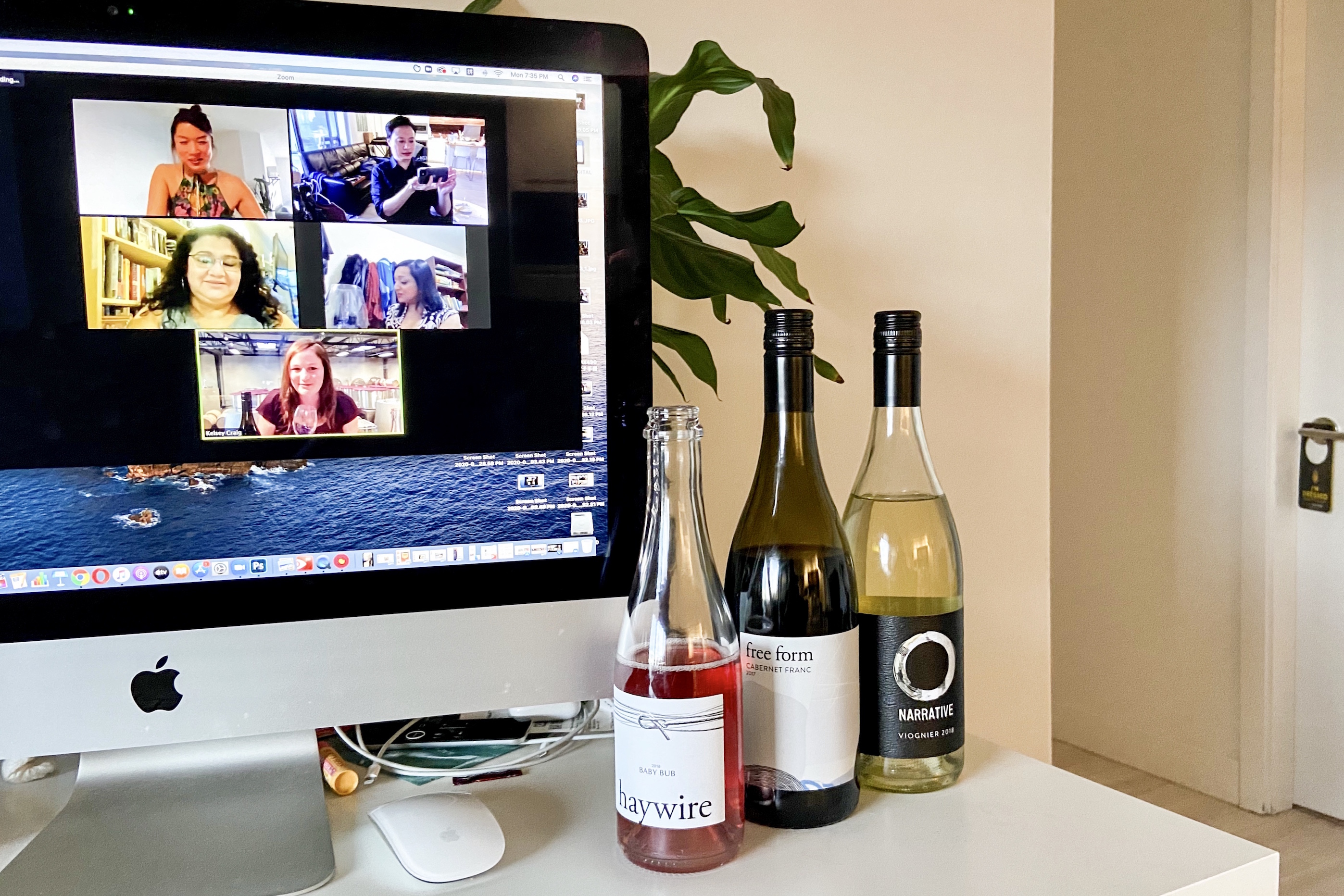 Already a fan of Haywire Pink Bub myself, I had acquired the full-size bottle at Yaletown's Swirl Wine Store before. This smaller bottle comes in handy if you just want to pack a small picnic. The pale rose colour makes it visually stunning.  It has raspberry, strawberry and lime zest on the nose,  and it is bright, slightly mineral and slightly smoky on the palate. 
The Narrative Viognier Viognier offers sweet and floral characters on the nose, and it is full of tropical notes on the palate but still pretty smooth. But it is the rich finish that lingers that makes it even more interesting.
The naturally-made wine has a lot of red fruits and fresh herbs on the nose as well on the palate but overall, very smooth, refreshing, and well-balanced. This would please a wide spectrum of red wine drinkers, from lovers of Pinot Noir to something a lot heavier like Cabernet Sauvignon. This wine has a lot to offer as a one-of-a-kind Okanagan red, including the natural wine-making method and the uniqueness of Cabernet Franc.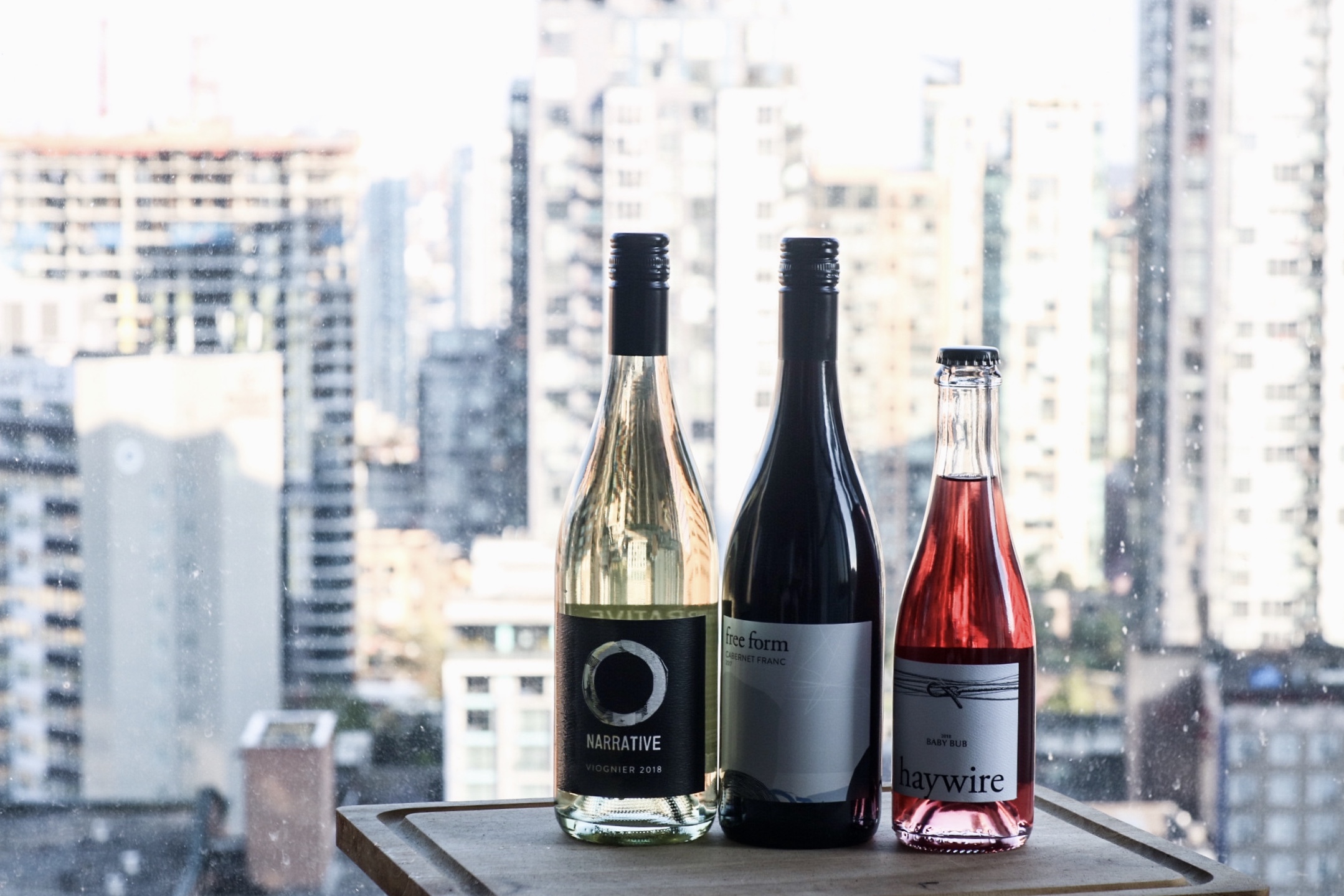 I have had so much fun from the tasting of the 3 incredible wines. It is such an interesting to learn about the winemaking process, which I will leave you to find out when you are doing this on your own! I highly recommend the virtual wine tasting packages. There are 2 options and you can order through their online store: https://okanagancrushpad.com/online-store/.
I can't wait till all this pandemic is over so that I can visit Okanagan Crush Pad in Summerland. Meanwhile, stay safe and stay healthy everyone!