I'm home a lot these days due to the coronavirus crisis. Besides cooking a lot, I also try to do takeout a few times a week to support the local businesses especially the restaurants. The estimate says there will be approximately 75% of the restaurants are closing after the lockdown, which would be very saddening news. One of my favourite lunch places before the pandemic was Guu Garden, as it was only 2 blocks from my home office, but never thought of getting lunch at Guu Davie, the newest outlet of the izakaya group. Although this location is also only 3 blocks from me on Davie street, I tend to think of the area for visiting at night to have dinner or go drinking.
When I discovered Guu Davie's new take-out menu, especially the "Teishouku" section with such affordable options, I decided to give them a try at lunch.  When I presented the idea to my dear friend Areta (@foodgressing), she even offered to buy me lunch. What a friend!
"Teishouku" means a Japanese meal set with a main dish served with rice and soup. We both picked the Assorted Deep Fried Bento Box. As someone who genuinely enjoys cooking, I always try to order dishes that I wouldn't make at home. So naturally, a deep-fried dish would be my first choice with I'm getting a Japanese meal that is not sushi.  And Areta must be thinking the same way!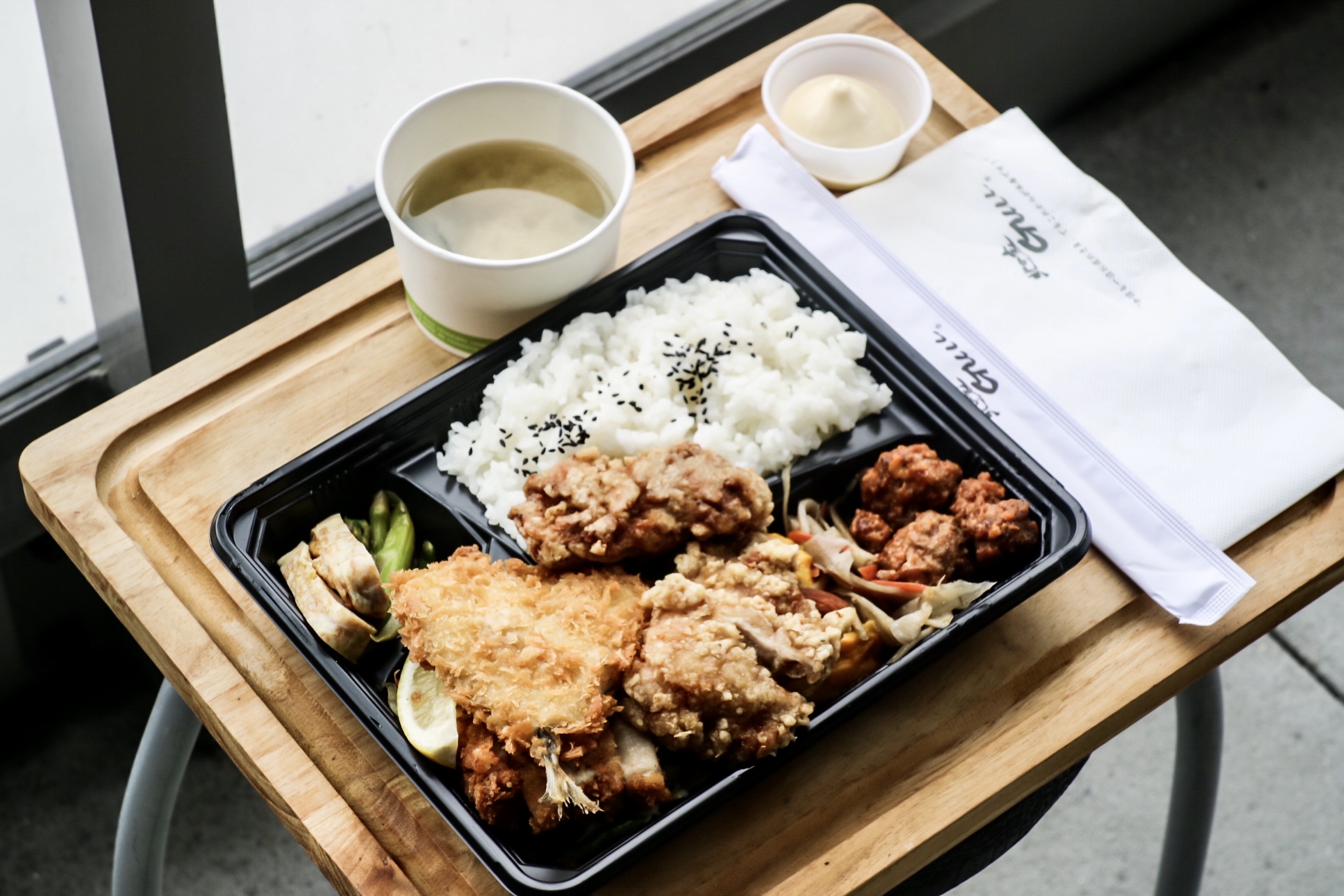 The bento comes with 3 popular but different Japanese fried foods – fish tempura, fried pork cutlet (tonkatsu), and chicken karaage. Although all deep-fried, the 3 dishes require different ways of preparation, especially the batter making technique.
While tempura batter is light and fluffy for a better taste of fresh ingredients, the karaage batter turns into the crunchier exterior and keeping the marinated meat moist and delicious. Finally, the tonkatsu batter is made with 3 layers: flour, egg wash & panko breadcrumb, and the meat is usually not heavily marinated like karaage.
I enjoyed the fish tempura the most in the bento. The small fish with tail and bones still attached but so delicate that you can just eat the whole thing. The chicken karaage was very flavourful. However, the pork katsu was a little dry for me.  Overall, this fun combo well represented the most popular Japanese fried food categories, and it was satisfying.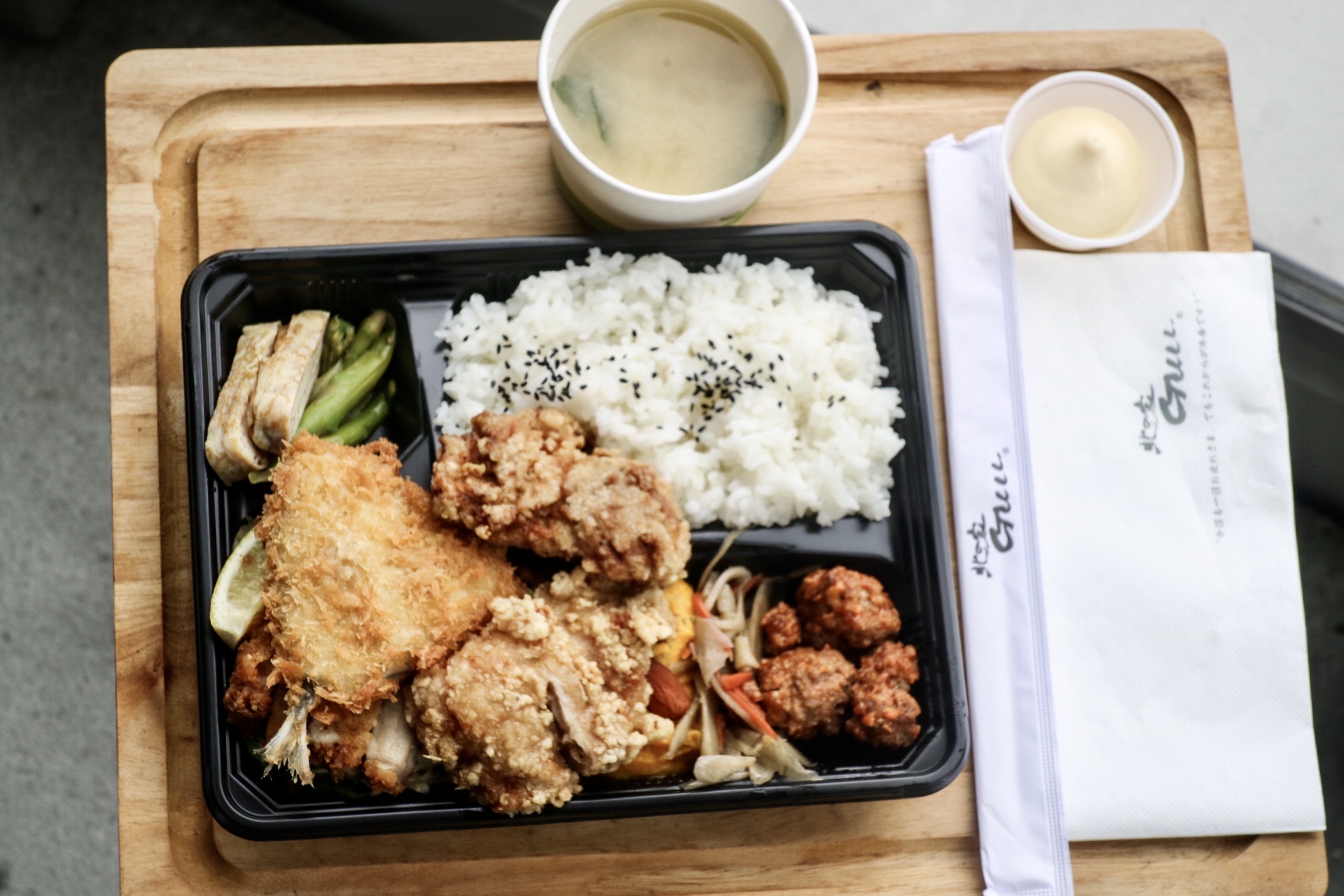 The bento also came with pickled veggies, fried veggies, asparagus, and 2 slices of tamagoyaki that made to perfection. Tamagoyaki, or the rolled egg omelet, is a small dish in Japanese cuisine but it's the ultimate test for any chef, no matter if you a sushi chef or a kaiseki master.   It needs a lot of finesse to make tamagoyaki perfect.
I was happy to find Japanese mayo on the side, which is a must-have for having Japanese fried food. And the whole meal completed with a small bowl of miso soup.
The bento box is only $10.80.
I visited Guu Davie for dinner a while ago and I really enjoyed the food. And now it is such a nice surprise that they offer such an affordable take-out menu during such a difficult time. I am graceful!
Here are a few pictures I took last time I visited Guu Davie.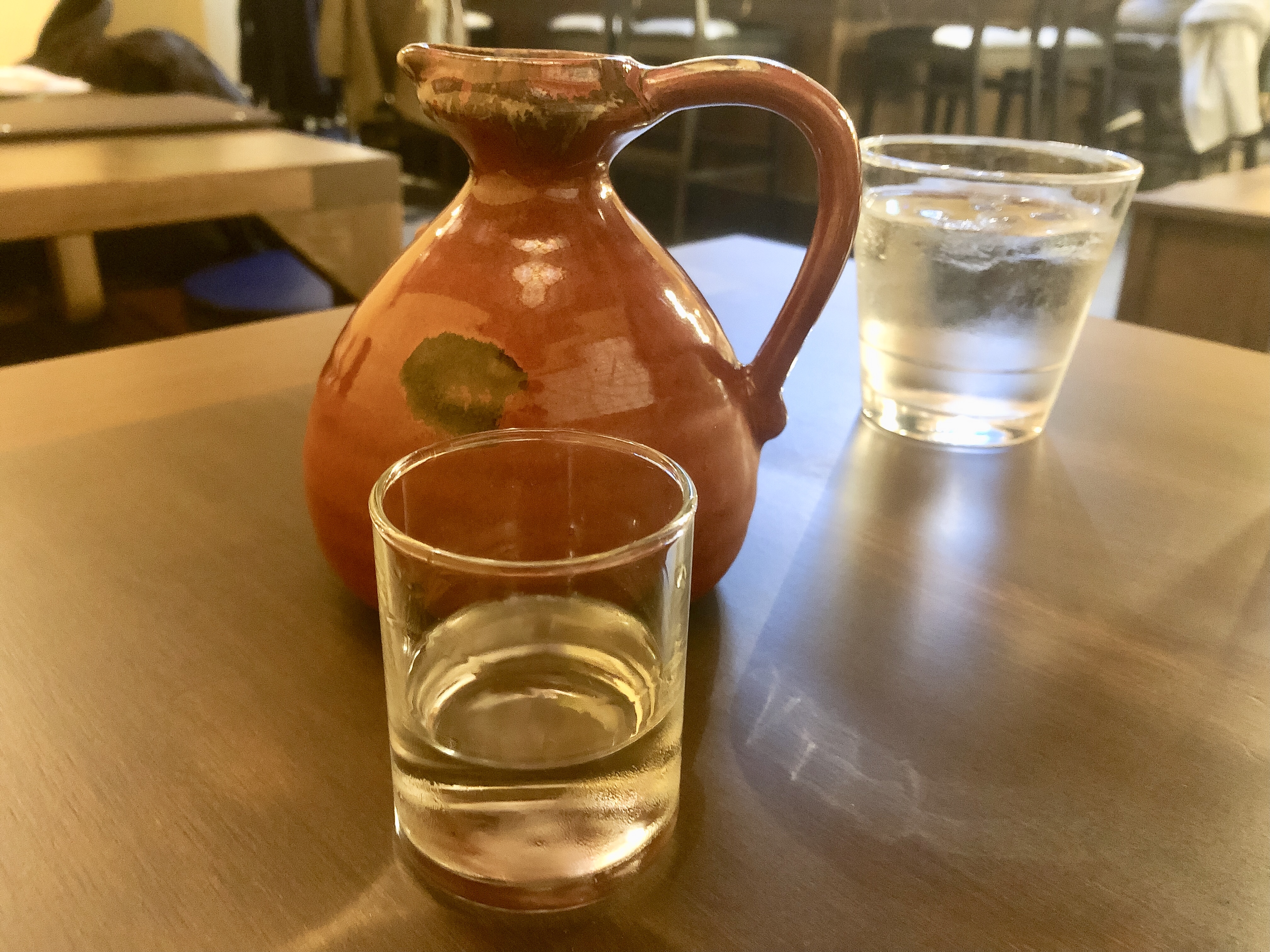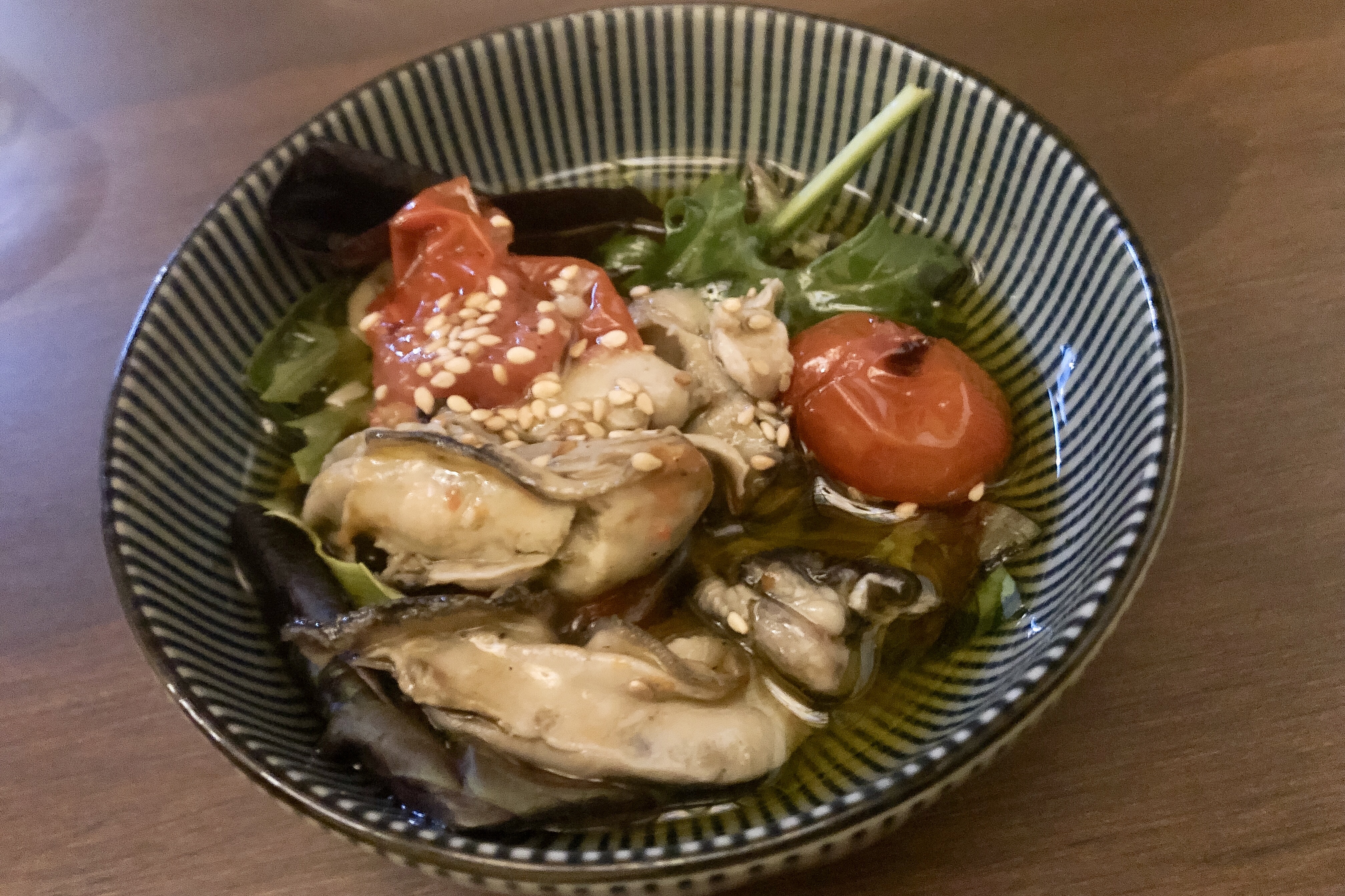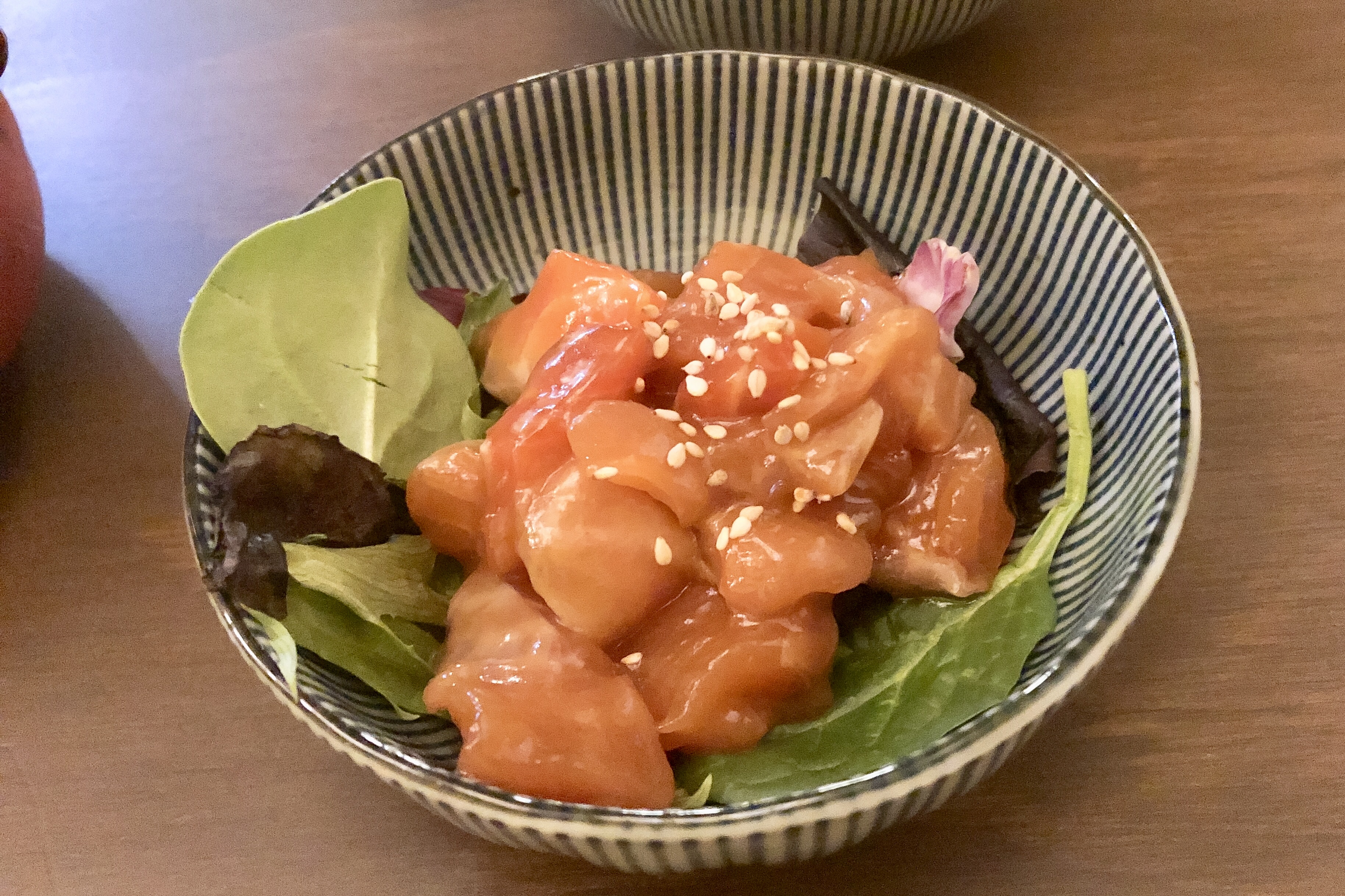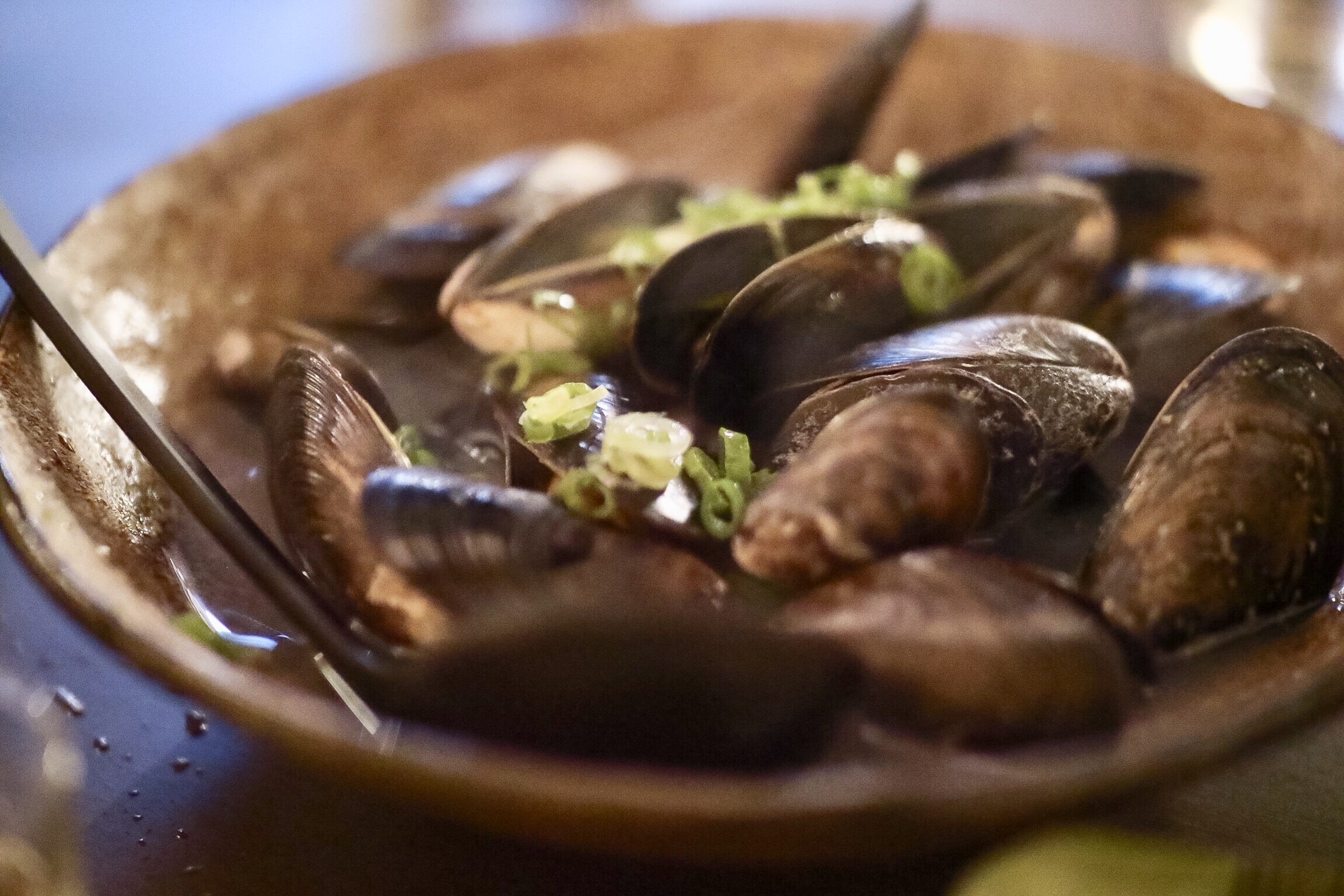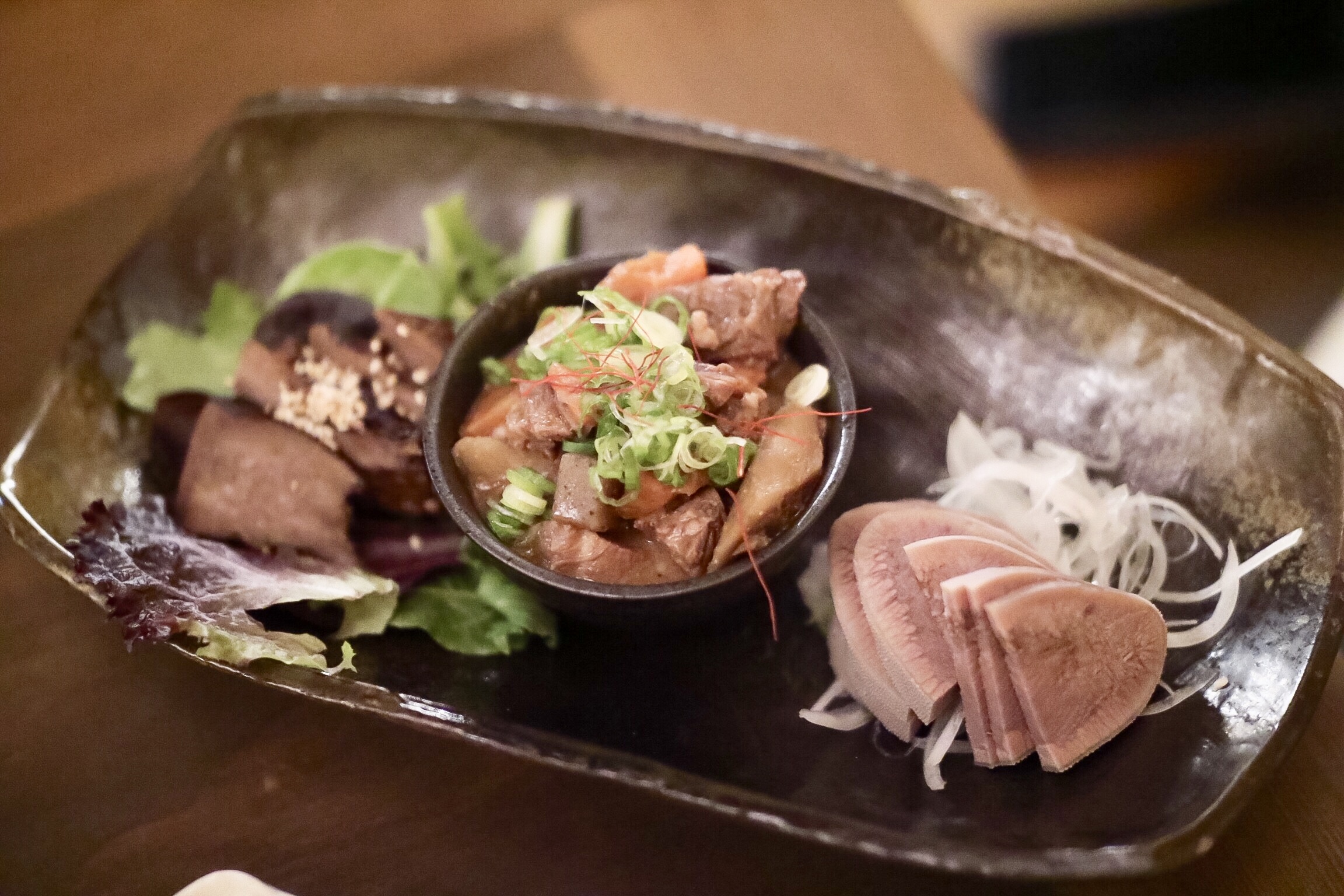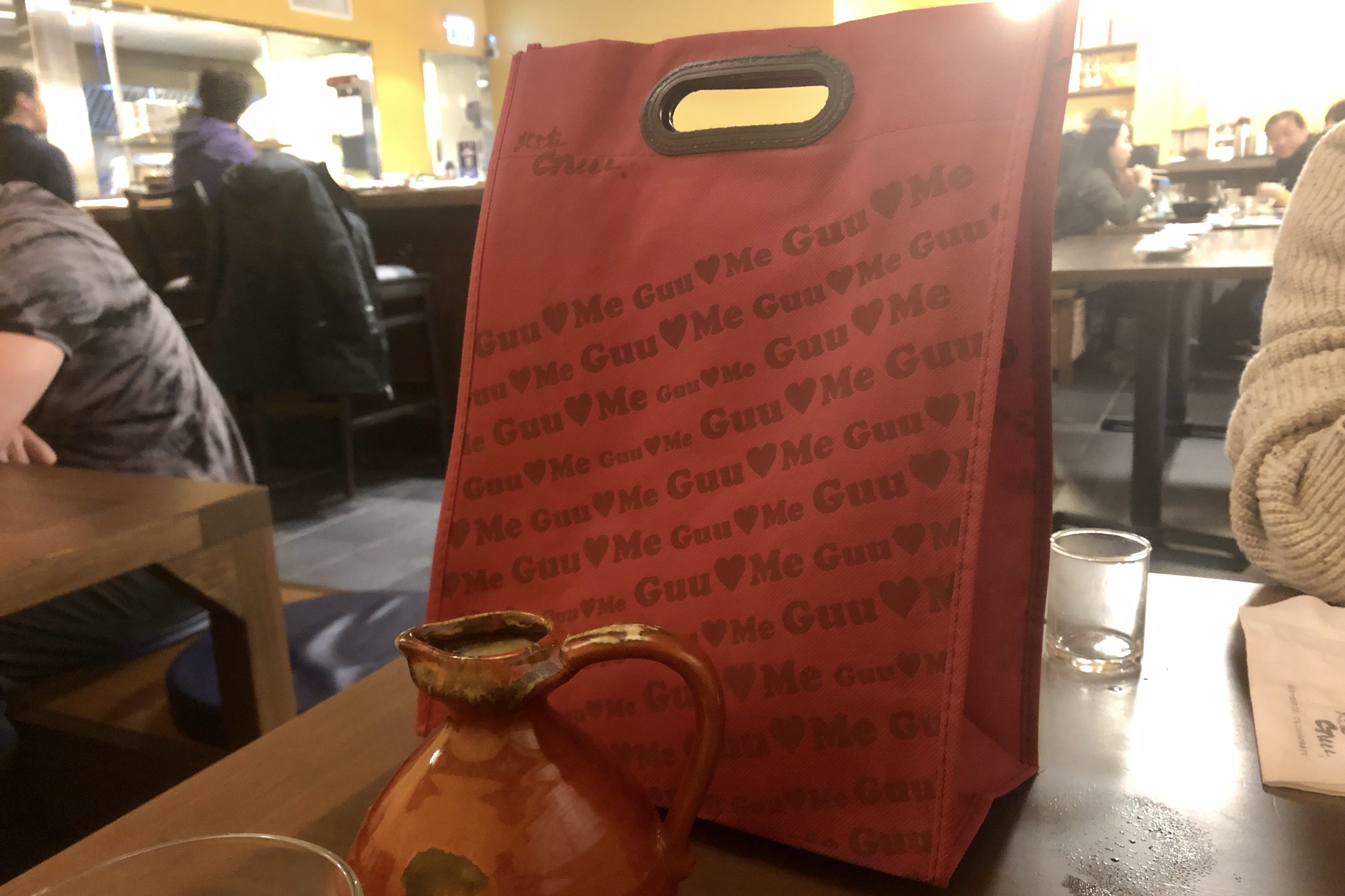 Final thoughts
The take-out menu is very affordable and has great value. The Japanese craftsmanship shows in even such a small bento box, which is extraordinary.  Highly recommended if you live in the West End or Downtown!
$ -$$
rating 4/5
Guu Davie
1239 Davie St, Vancouver, BC V6E 1N4
(604) 687-8890 or guu-izakaya.com