This year it was only my first time to participate in "Taste of Yaletown". Although I eat out in Yaletown quite often, maybe I just didn't feel like going to 'Dine Out Vancouver' twice a year? This year I decided to check out West Oak for this Yaletown event since I had never been to this restaurant before.
4 of us happened to be seated at one of the best tables in the house! It was the booth with the round table right behind the foyer, and we had the full view of the entire dining room. It was such a busy night and the whole place was fully packed, but we didn't feel crowded as we were under a very high ceiling and surrounded by tasteful decors.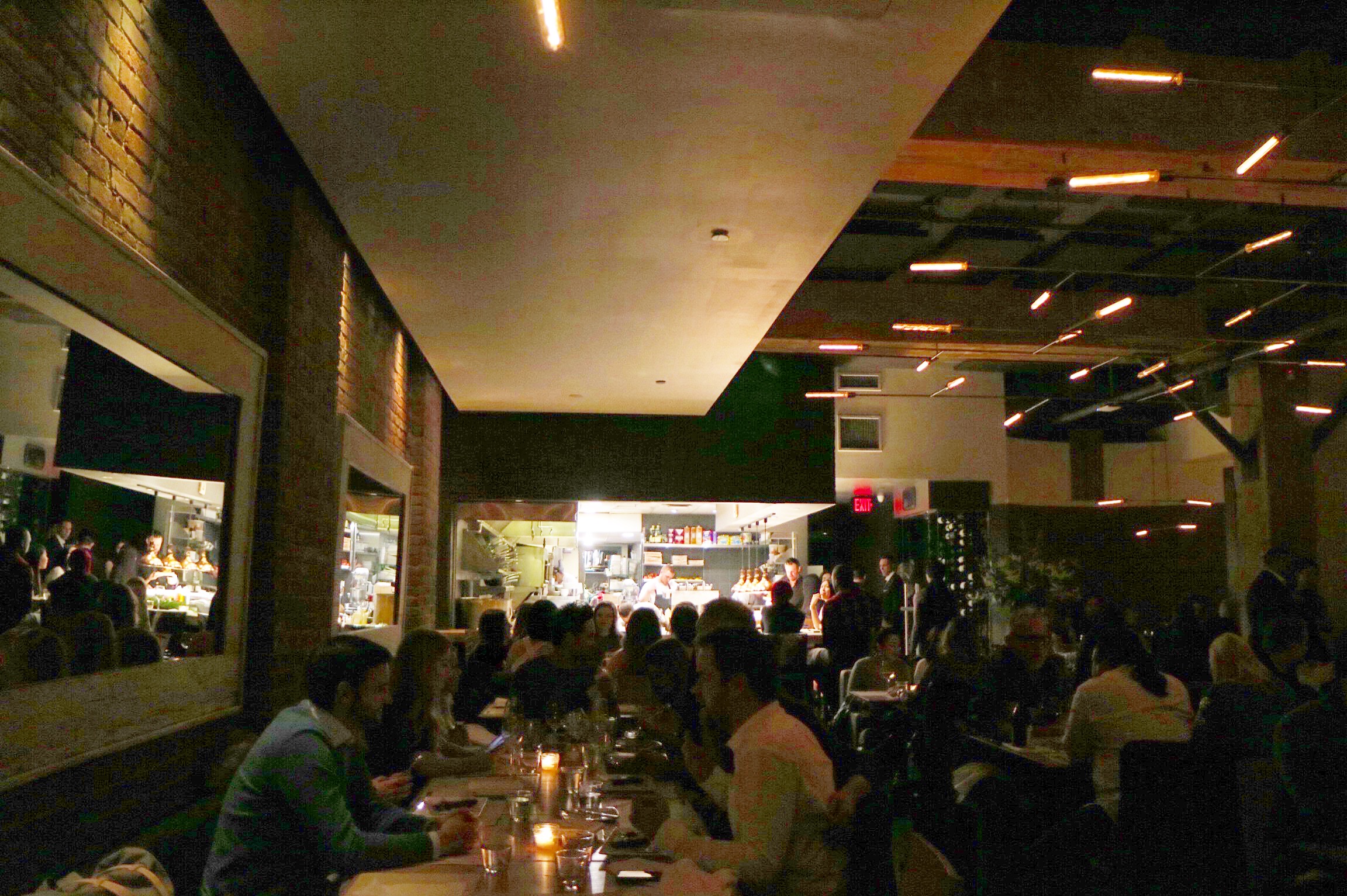 We started with a bottle of Blue Mountain Brut ($60) to ease into a relaxing conversation catching up with each other. Our tall handsome waiter from Italy was super friendly and attentive.  And despite the big crow of diners, we didn't have to wait for our food very long. I guess it was a benefit from the "tasting" menu that was ready to be executed.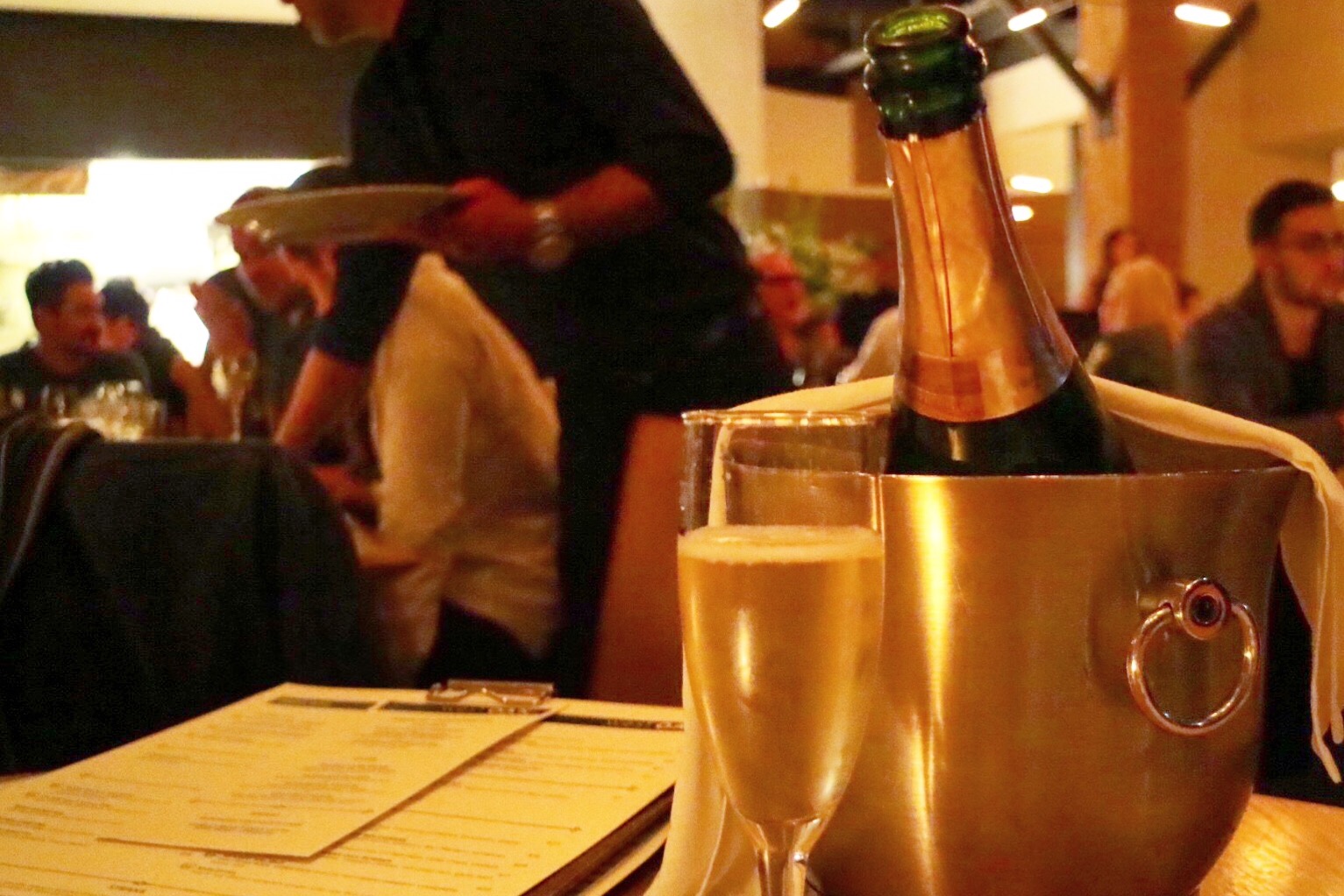 For starters, I was pleased with the Sable Fish Salad.  the fish was cooked properly, flaky and moist.  The Truffle Cauliflower Soup was tasty as well and the flavour of cauliflower did come through with all that truffle oil, which could be a little tricky to use sometimes.  The French inspired Prosciutto Board was simple but everything seems to have a good flavour.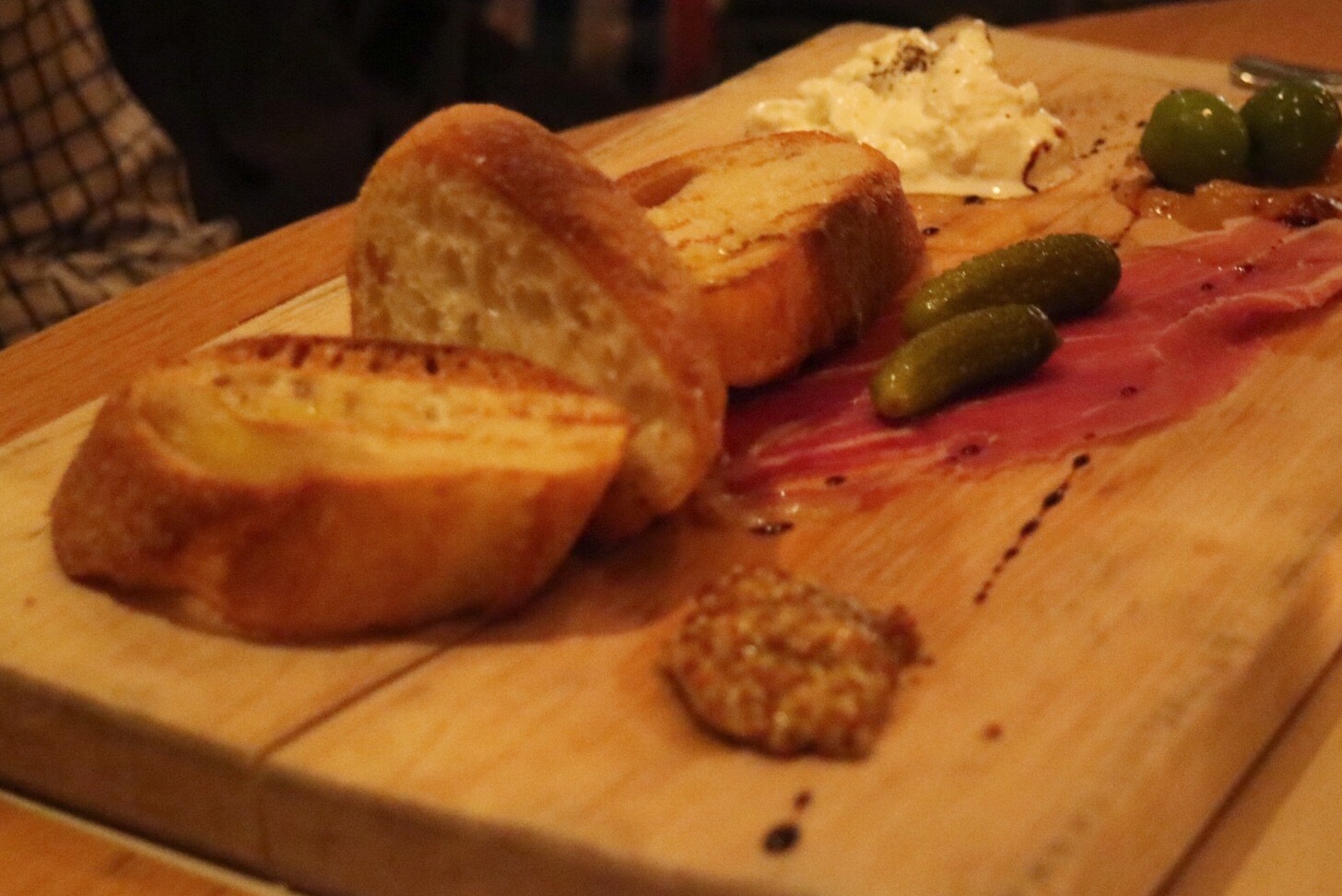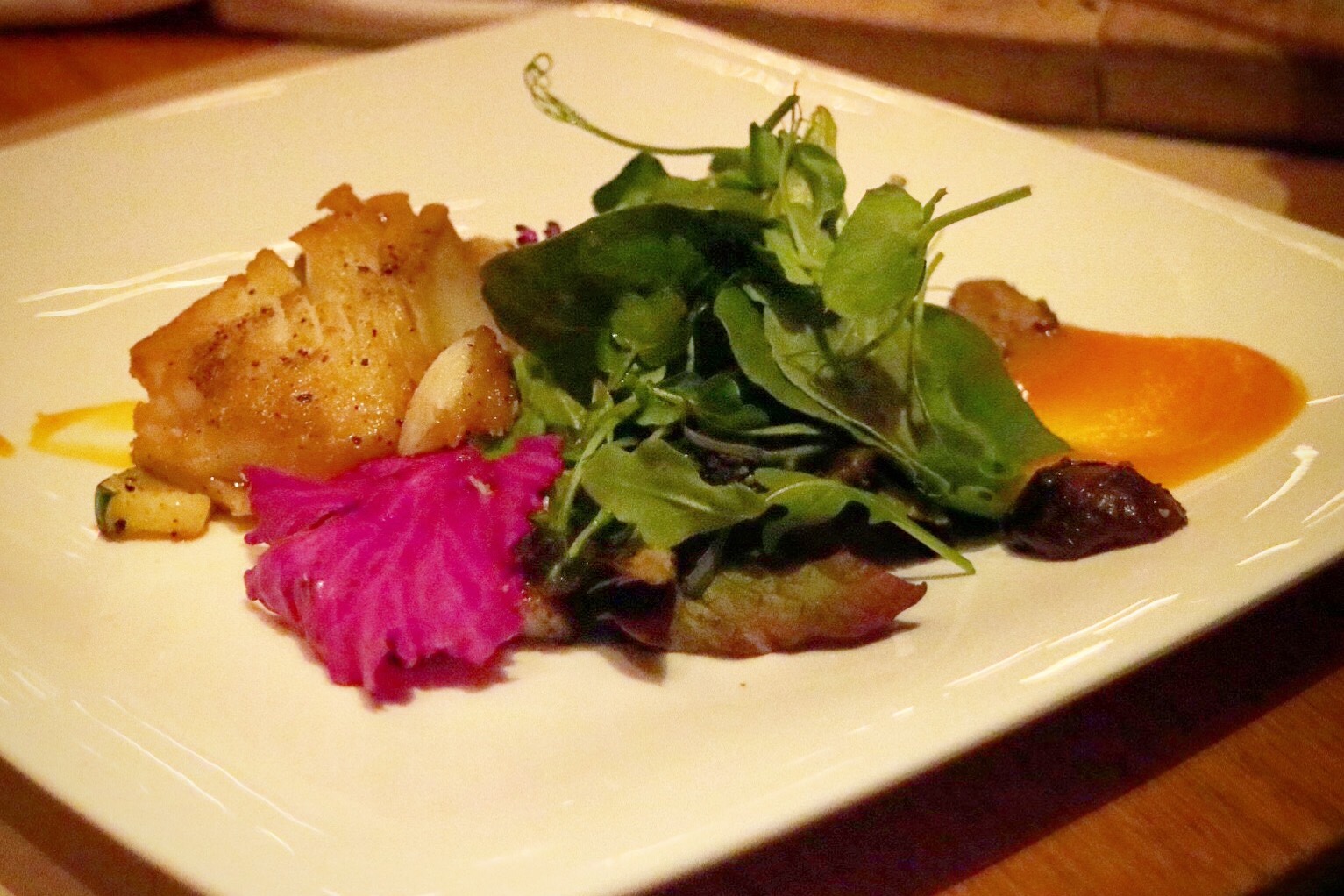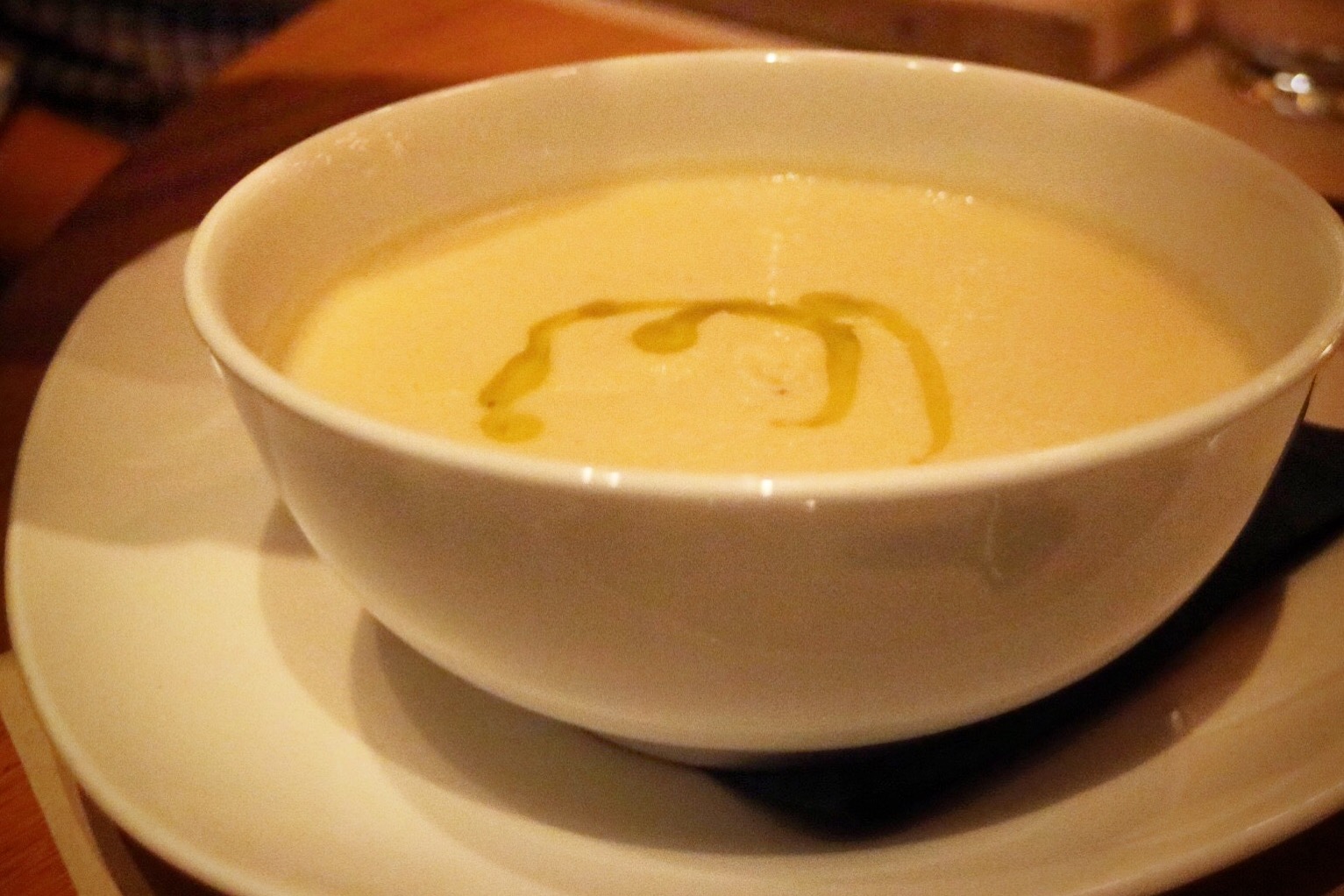 For main course, 3 of us are lamb lovers and picked the Braised Lamb Shank. This is definitely one of those comforting dishes for a chilly night like this. The succulent and tender lamb meat was falling right off the bone.  However I think the seasoning on the lamb could be a little bolder. But overall it was a satisfying dish. And the lone plate of Mushroom Risotto was quite nicely done as well, with the creaminess of the risotto complemented by the mushroom flavour.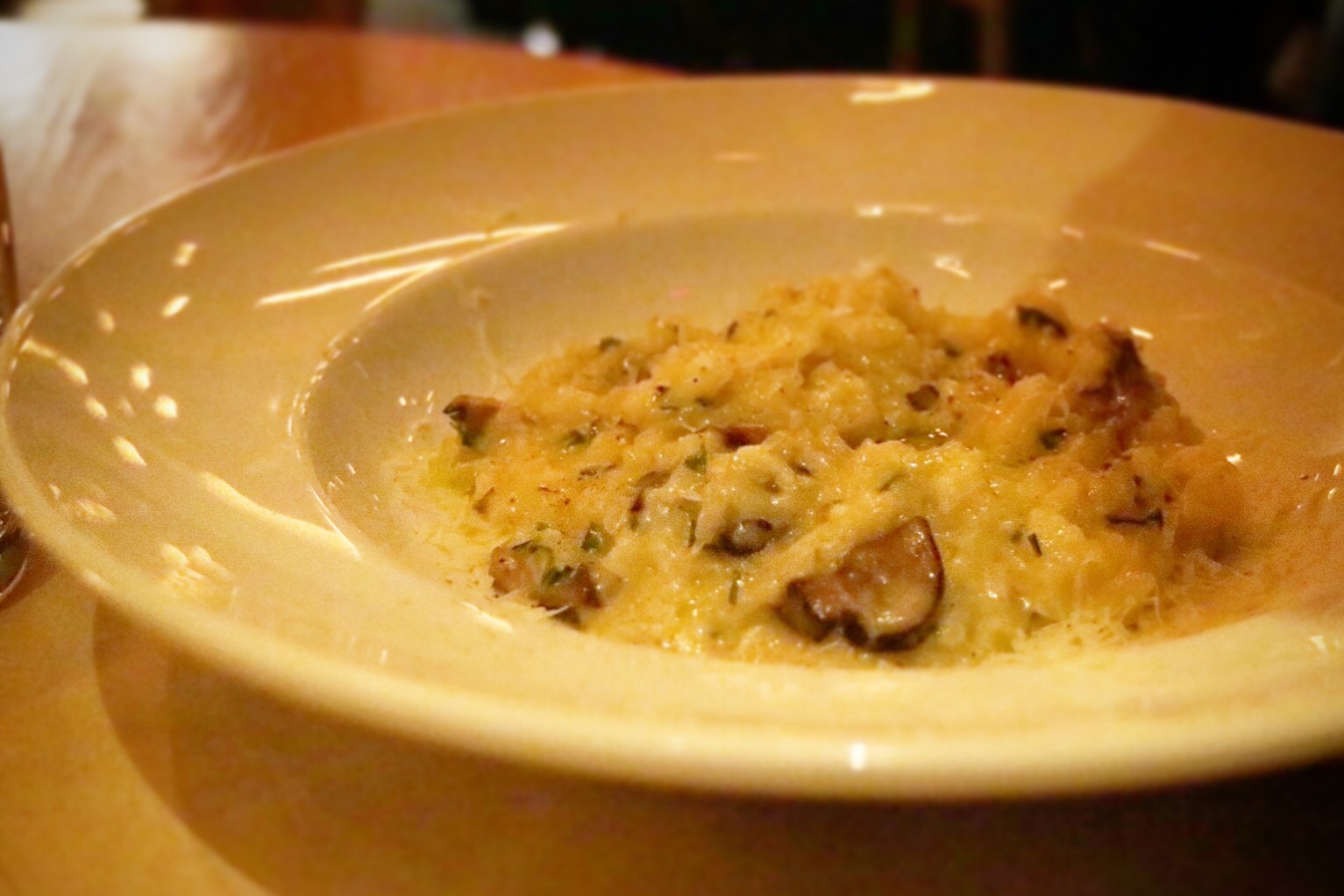 We tried 2 of their 3 dessert options. The Flourless Chocolate Cake was a decadent choice as it was quite rich and sweet. I liked the touch of nuts on the plate, but it could use a bit of acidity of something – maybe instead of the caramel sauce, they could use a raspberry sauce or jam? The Panna Cotta seemed to be a lighter choice as it had the fruitiness that I was looking for in balancing in a rich and creamy dessert.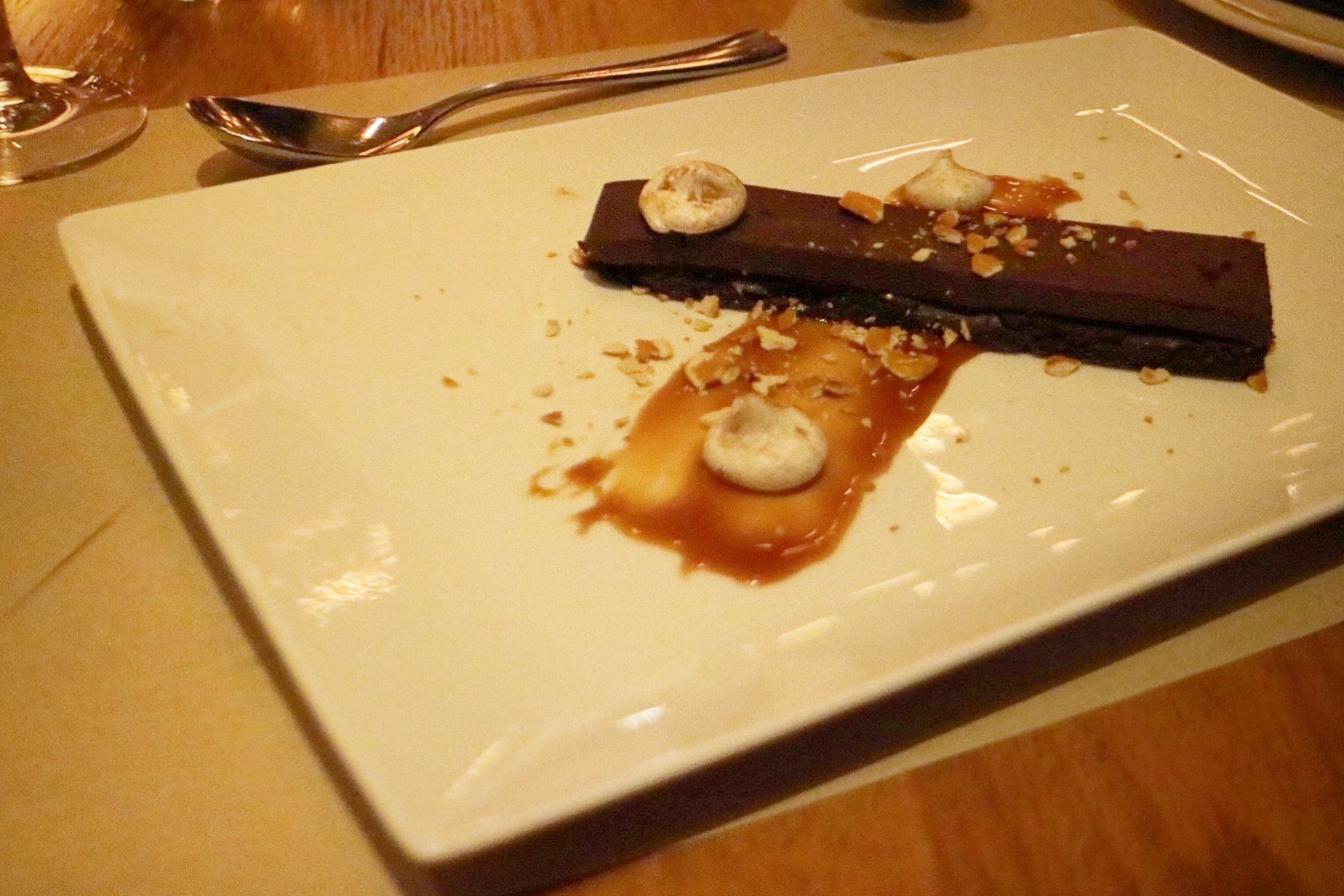 West Oak's $35 set menu for "Taste of Yaletown" was a pretty decent deal. Although we only had a taste of their classic dishes that were quite straight forward, the overall dining experience was excellent. If you enjoy a classy dining room with an energetic crowd, West Oak might be a good choice for you.
Website and menu:
http://www.westoakvancouver.com/
More reviews:
Location: