I am always excited for a first-time one-on-one foodie meet. It is like going to a first date that's guaranteed to be an amazing one. And of course besides finding your date is just as fun as you have always expected, getting to eat some incredible food at a new place makes it even more exciting. And this time I found myself in the company of Meaghan, the talented blogger behind grubislove.com,  hanging out and tasting sangria for my judging duty for the Vancouver Sangria Challenge at The Parlour in Yaletown.
The White Sangria ($30/pitcher) for the challenge consists of prosseco, Triple Sec, brandy, orange and lime juice, and frozen grapes.  Processco and brandy gave a refined and refreshing flavour profile, which was admirable. Although using frozen grapes was a bit of cheeky fun, it didn't seem to contribute much to the fruitiness that the sangria needed. However I enjoyed the frizziness from the bubbles and their Frizzante approach.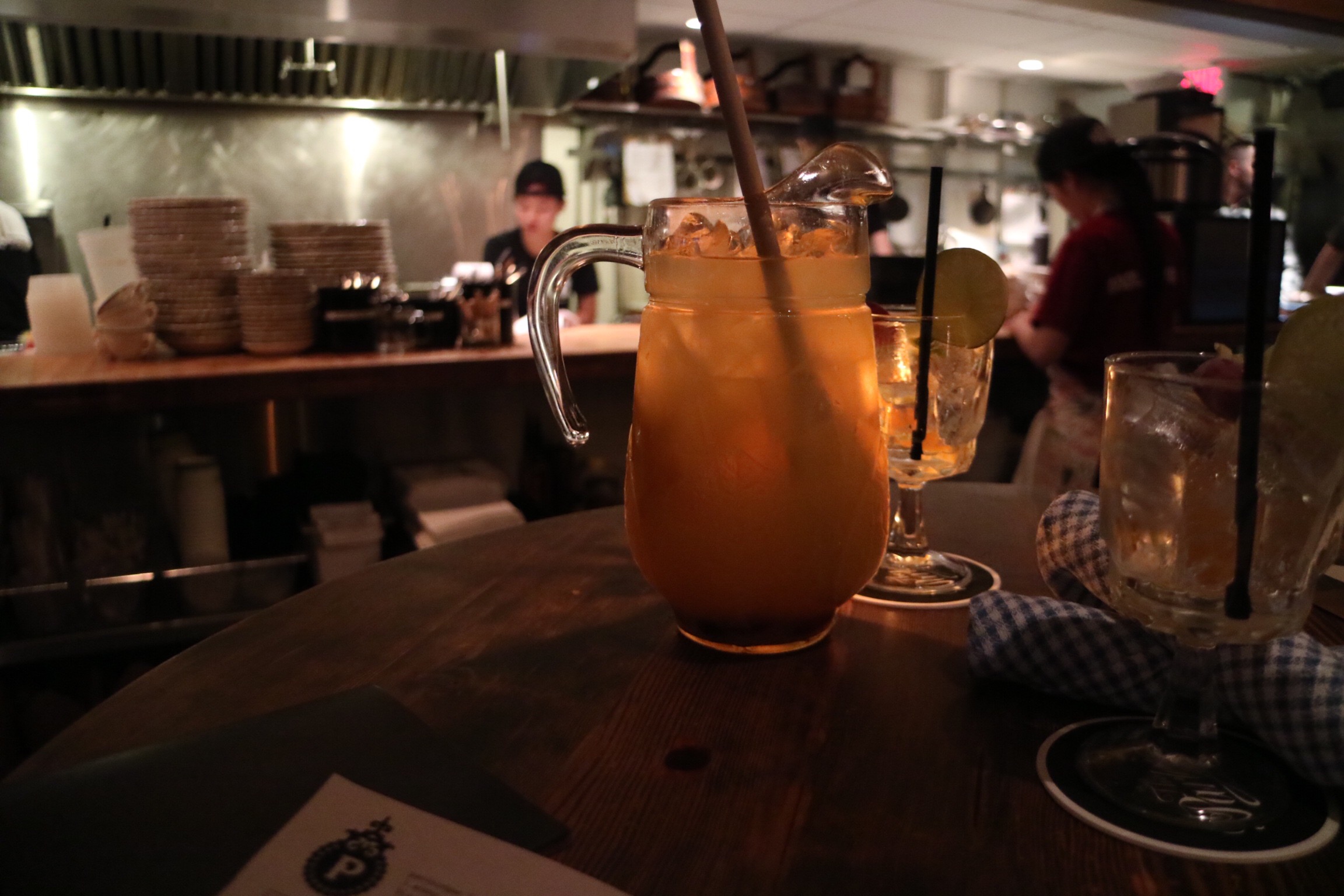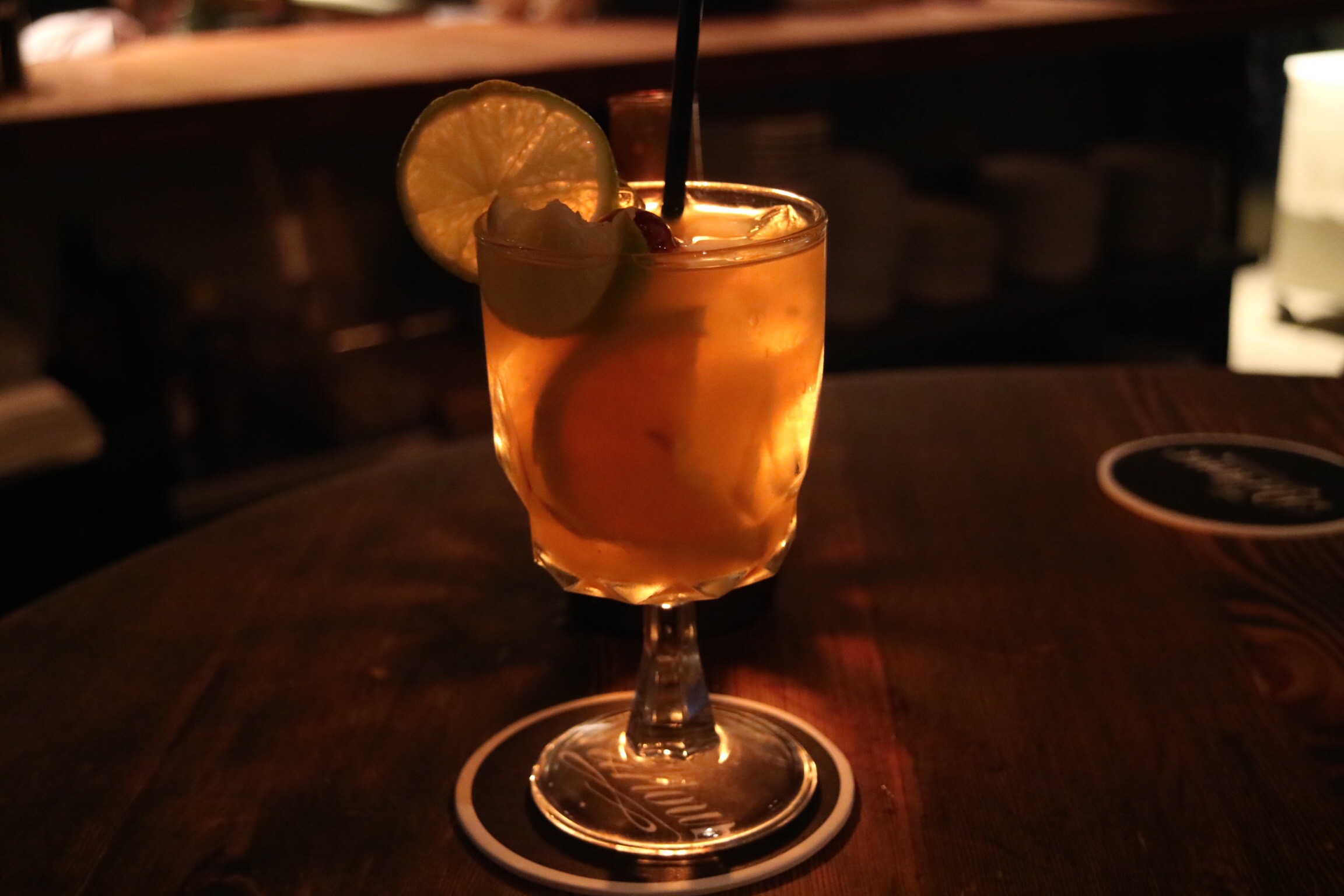 We also were offered to try one of their pizza creations. So this is where the date was hitting the high note. The Goldmember ($20) with the add-on of short rib totally rocked out world! generic levitra online pharmacy Only a handful of ingredients were on the rustic pie – short ribs, caramelize onion, finely chopped mushroom, thin slices of yukon gold potato and cheese, with a couple drizzles of truffle oil. But the taste of all those flavours combined was just spectacular. Each bite of this pizza was just epic, which I took extra time to savour.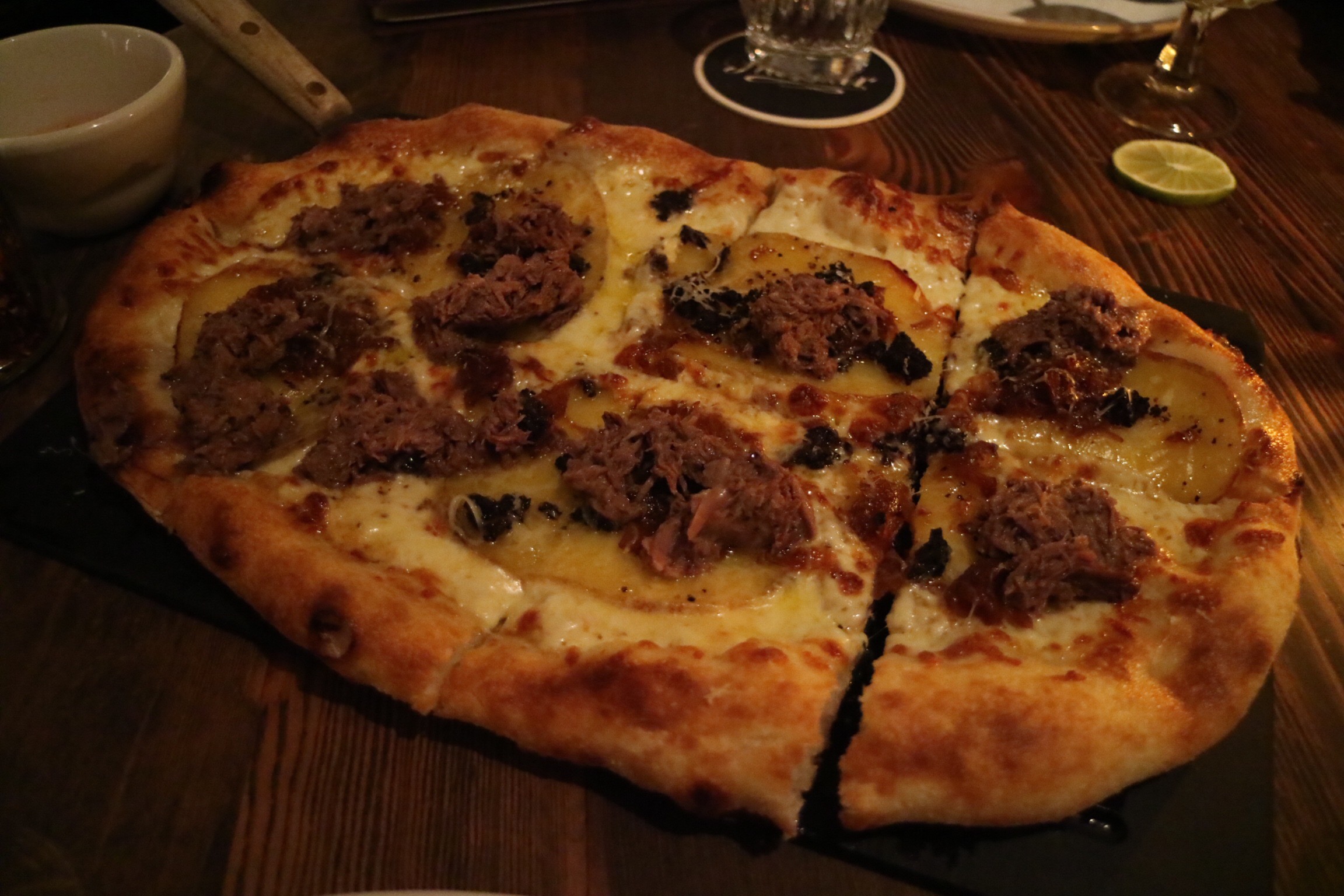 Since the pizza was delicious, and it started to look really sexy under the gentle lighting. And who says foodgasm is only  an urban legend?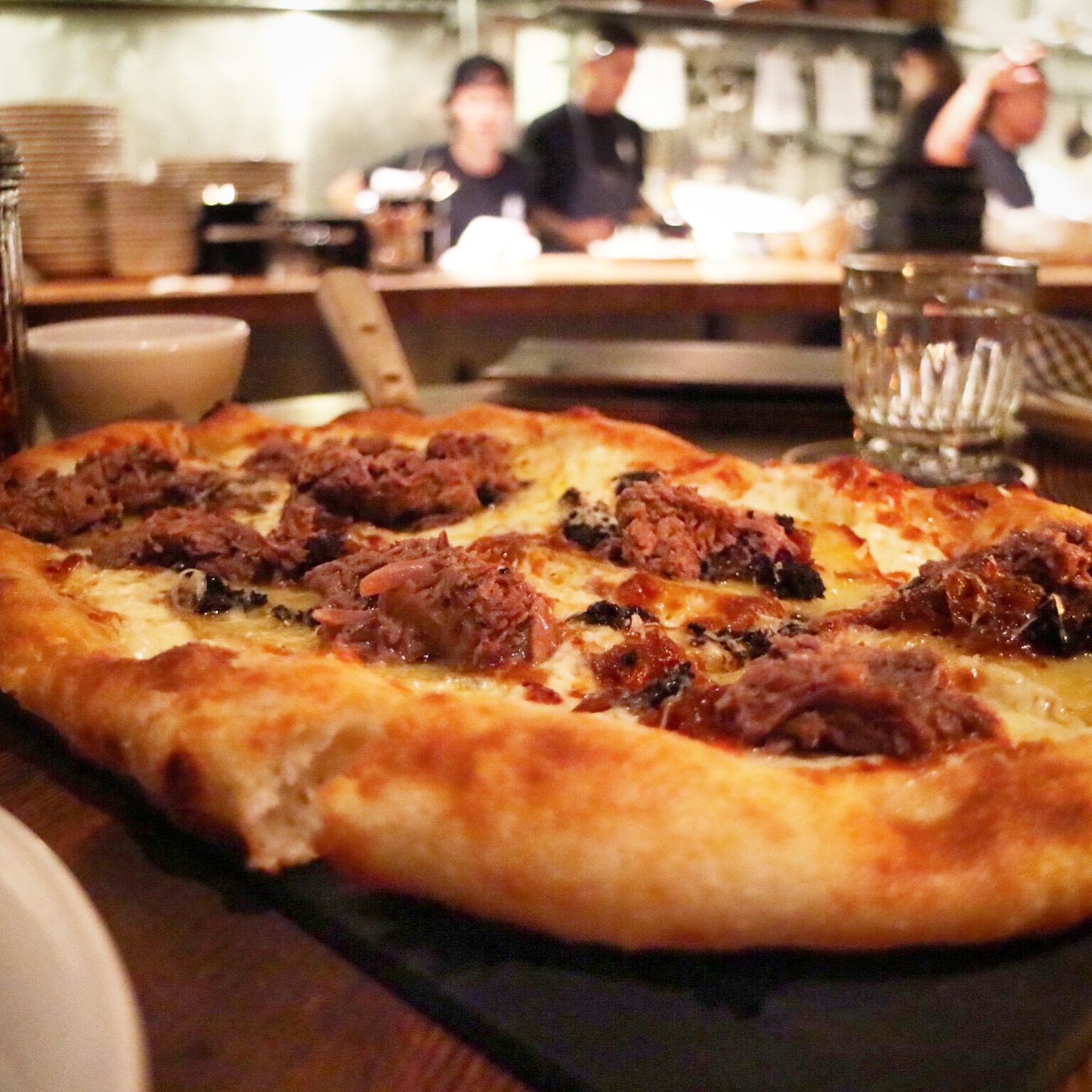 We decided that, for pizza this good, we needed beer!  Another round of beer and many fun conversation topics later, we were absolutely satisfied.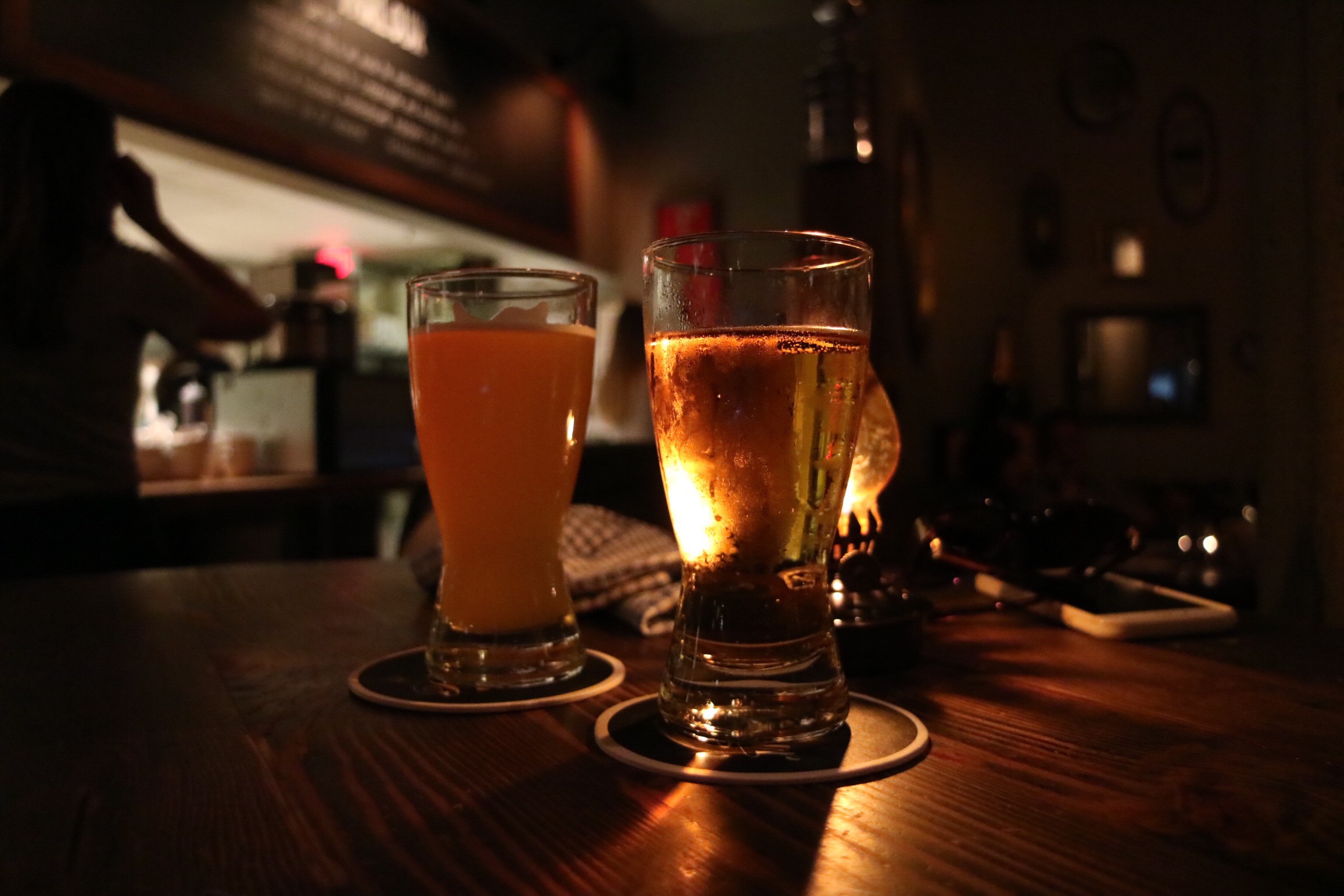 I felt like we had hit the jackpot ordering the most delicious thing on the menu here!  Tasting this Goldmember pizza will go down as one of the sexiest foodie moments for me. Trust me… I have seen a lot of food porn!
* All food and beverages in this review were complimentary. Opinions are on the reviewer's own. *
Website and menu:
http://www.theparlourrestaurants.com/
More reviews:
Location: