So what would 4 foodies do after playing 2 hours of badminton? Reward themselves with delicious food for the great workout of course!
The badminton part of our meet-up was fun. Although a little rusty, once a ranked junior in the nation,Food Wench (drunken noms) found her aggressive form on the court.  Hanson (Nosh & Nibble) totally owned this vicious killer smash too. And Jess (Domo is Craving) was quite the trooper running all over the court with us, the 3 competitive maniacs.
Only Hanson and Jess stayed after the game to go to dinner with me. I suggested G-men Ramen Shop  because I had never been to the place.  Knowing that G-men is linked to great Japanese spots like Gyo-O and Gyoza King, I tried to convince my regular badminton buddies to go here,  but somehow it always fell through.
The restaurant is on Alexandra Road, the Asian foodie central in Richmond, and the public parking lot here is usually full.   But you can find street parking here which not outrageously expensive ($2.50/hr). Although it was a Monday night, we still had to wait 10 minutes to get a table. 7 – 8pm is definitely the peak of their dinner service time. Once seated, we didn't waste much time on ordering food  because we were starving!
We  shared the Chicken Karaage ($11.95 for 9pc), and it was fantastic. The fried chicken skin was crispy, and the meat was tender and moist.  I like the simple approach on the seasoning – very light on the spices but not bland at all, finished with a bit salt and served with a wedge of lemon.  The dinner took off with a good start.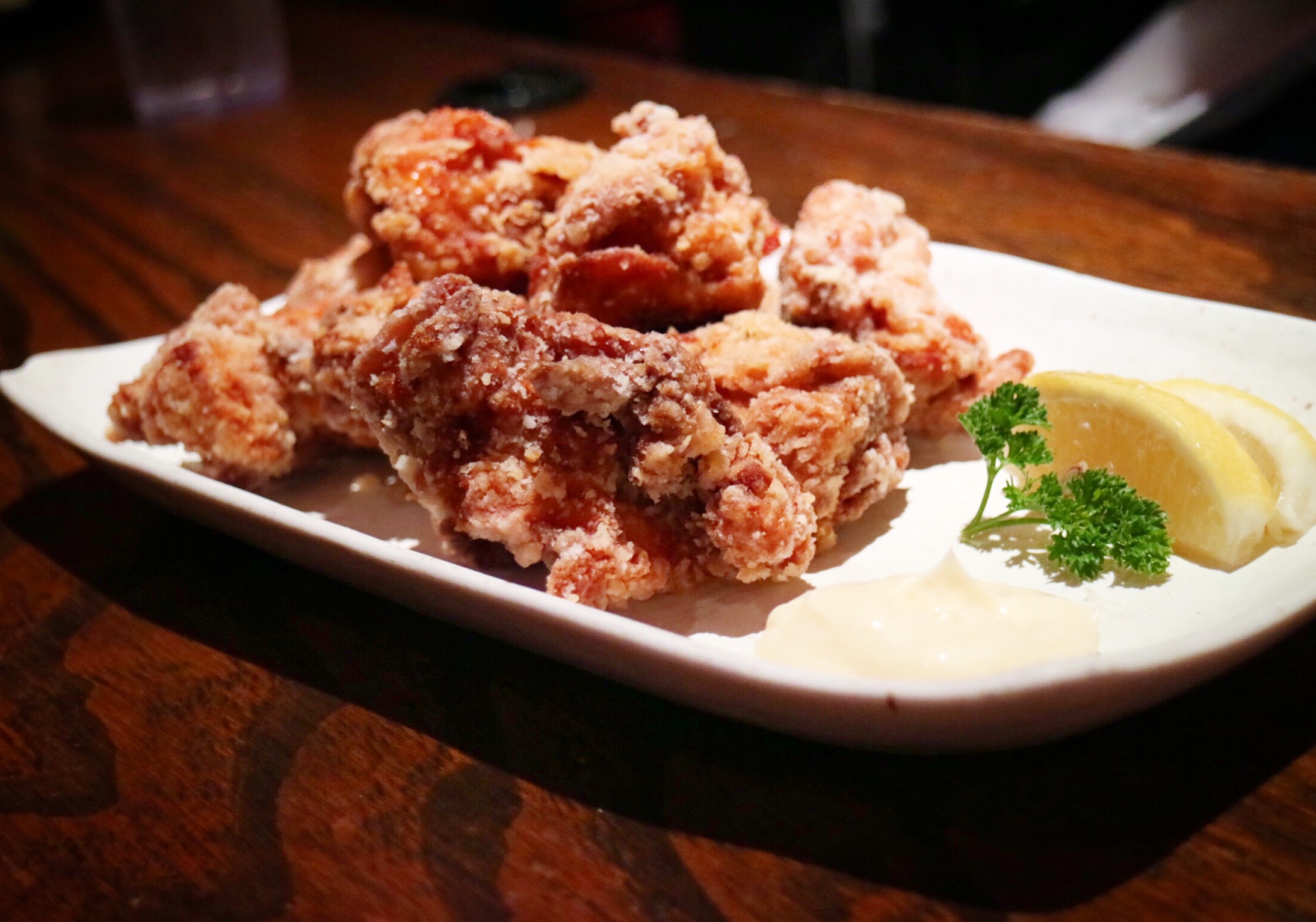 I asked for extra BBQ pork ($3) for my Shio Ramen ($8.95 ). I liked how the pork bone broth was warm and creamy but not too greasy. The pork had some good flavour from the marbling. The thin noodles were perfectly cooked, and had a slightly chewy texture which I enjoyed. It was a very solid bowl of ramen!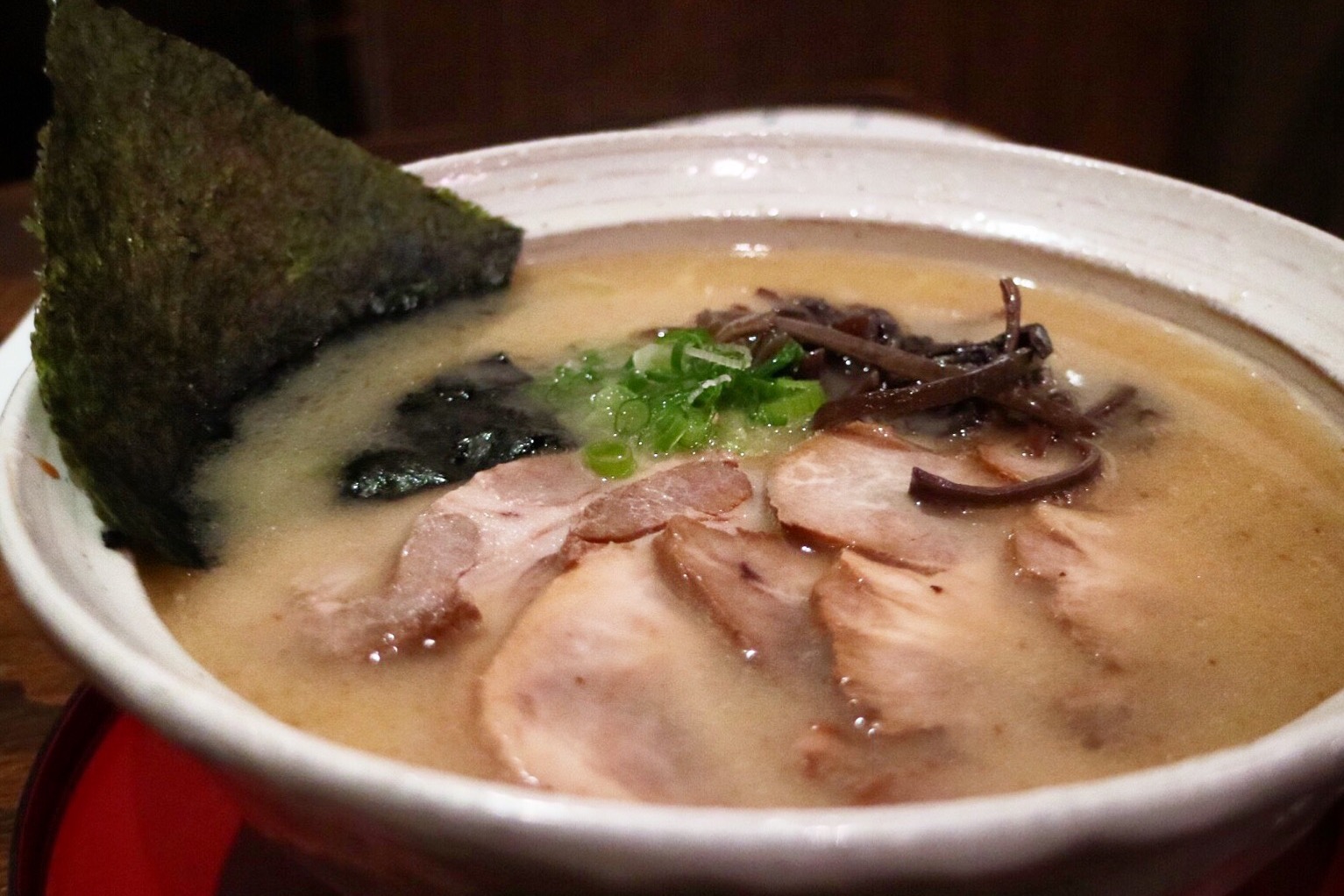 Jess enjoyed her Miso Ramen with Ajitama (soft boiled egg) ($11). The portion is quite big and she finished the whole thing. It must be a really good work out for her.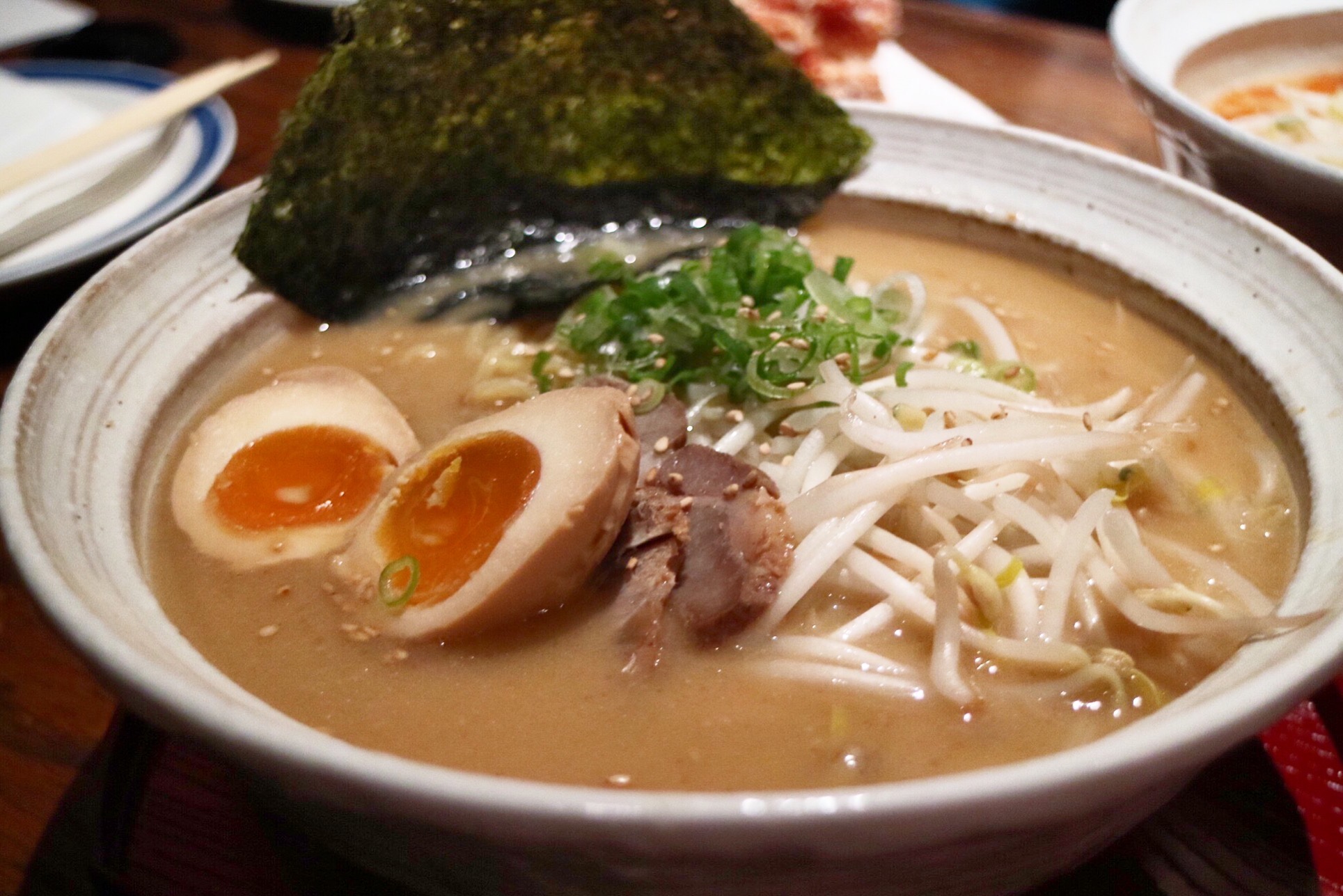 If you a fan of peanut sauce, you gotta try the Tan Tan Men ($10.25) here.  Hanson ordered it and savoured every single bite!  I tried the broth and was impressed how rich and delicious it was.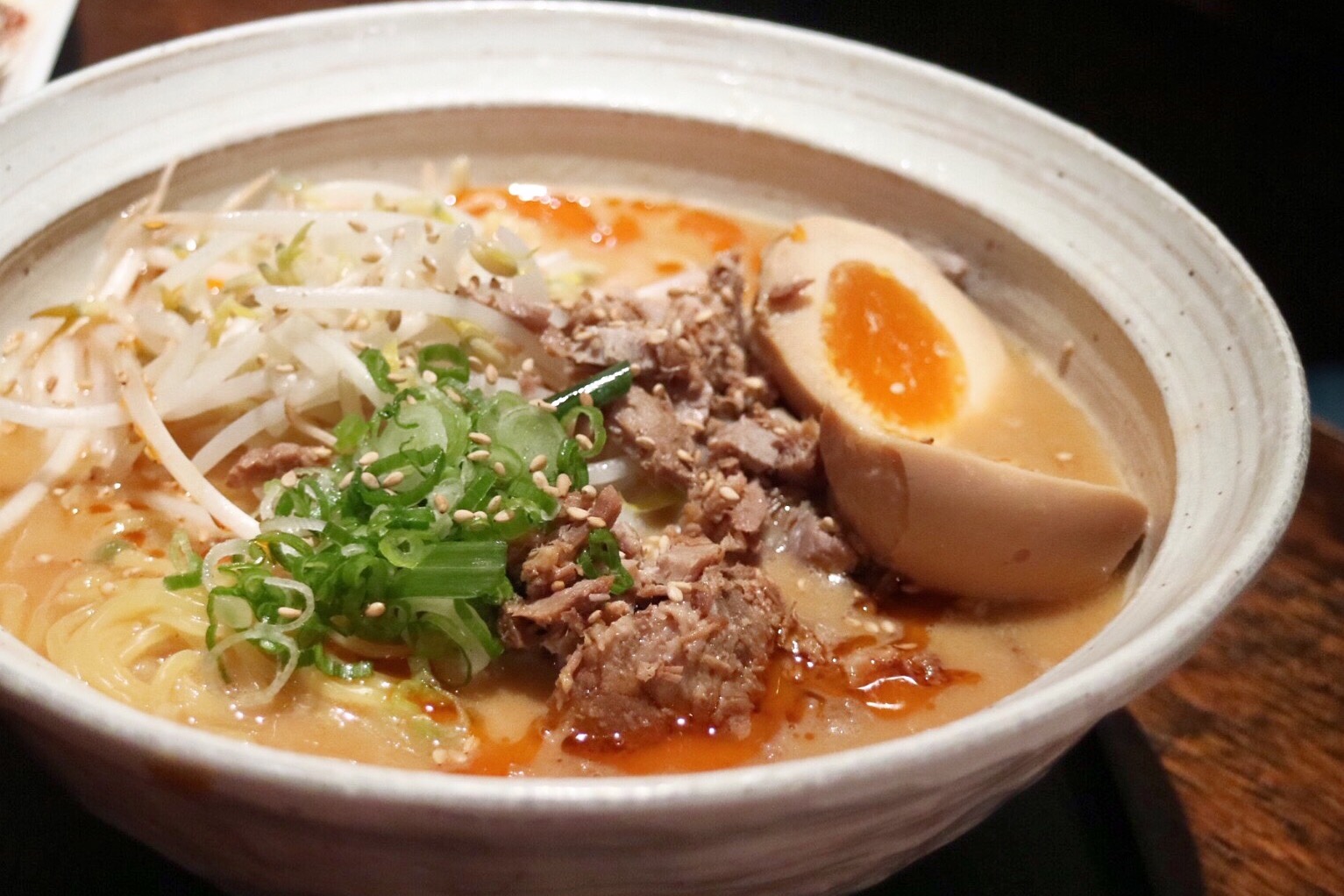 We also tried the Gyoza ($6.25 for 6pc). Our gyoza expert Hanson thought the bottom skin of the dumplings could be crispier as he was comparing them to the ones at Gyoza Bar.  Flavour wise, those dumplings were terrific for me and I would definitely get them again.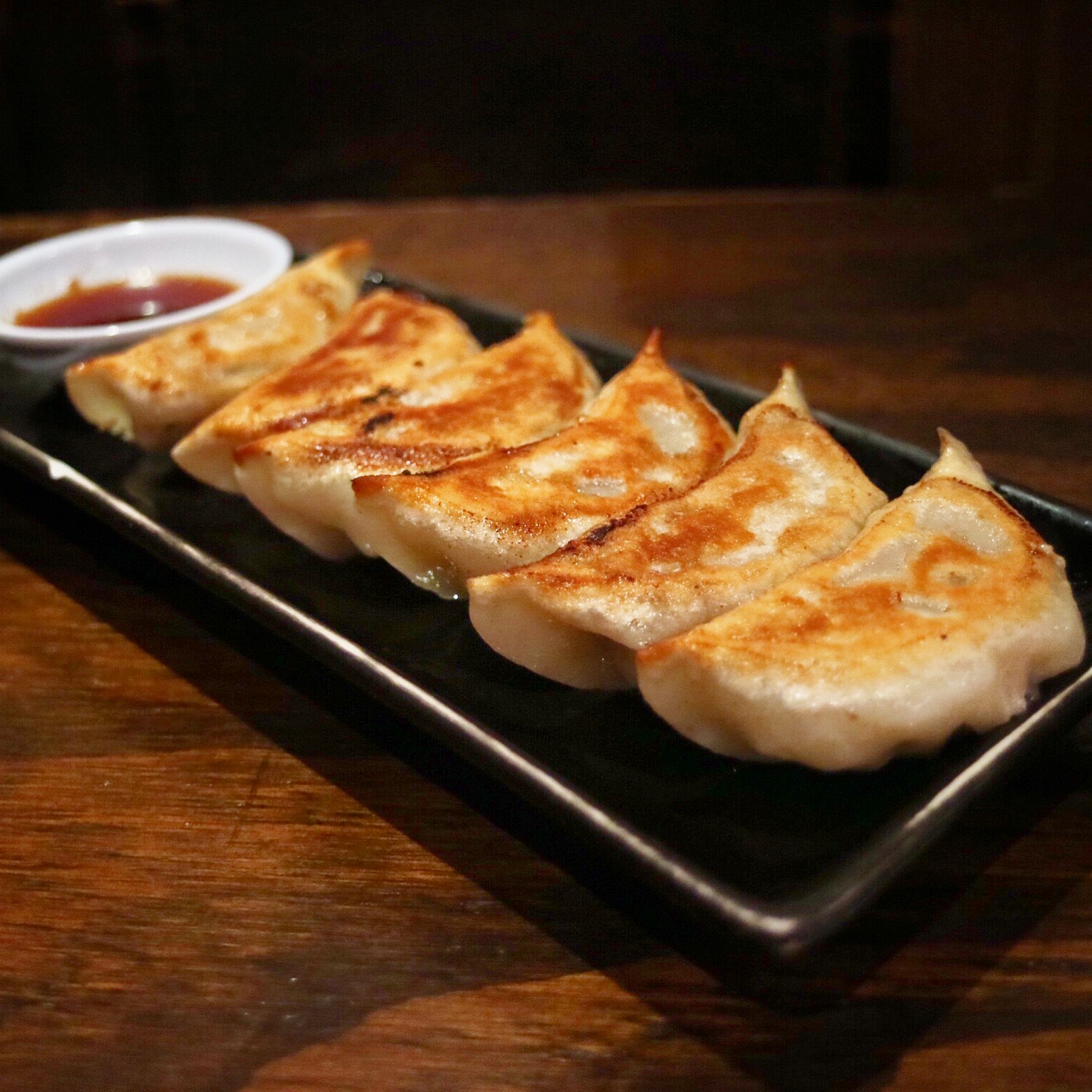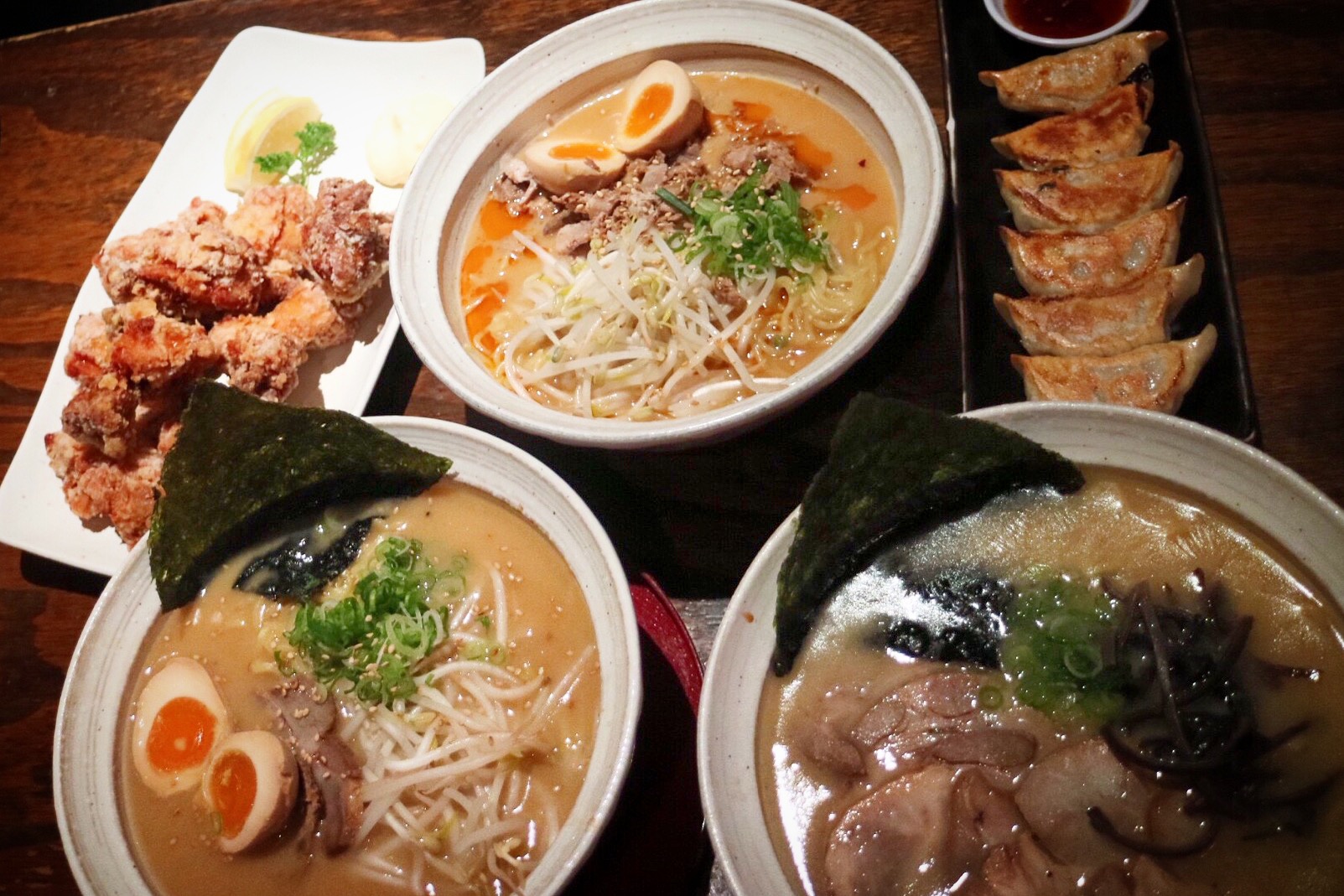 I was quite satisfied with the food at G-Men. The ramen noodle soup was quite solid with a rich broth and toothsome noodles. Their staple small dishes, such as the Chicken Karaage and the Gyoza, scored high marks for me as well. In fact for their sizeable list of interesting small dishes, I would like to come back here for an izakaya night if I'm craving for sake.
Website and menu:
Location: