We are having one of the coldest winters in Vancouver this year. When I thought it was getting a little warmer as February had just arrived, we were hit by some heavy snow over the weekend.
However, the snow was not going to stop me from attending West End / Robson Brunch Crawl. Organized by Vanfoodster and Dine Out Vancouver Festival, the foodie adventure was designed to showcase the restaurants and businesses around the corner of Robson and Denman in the West End neighbourhood. This time I was joined by my friend and fellow food blogger Maggi from Vieamaggi.com!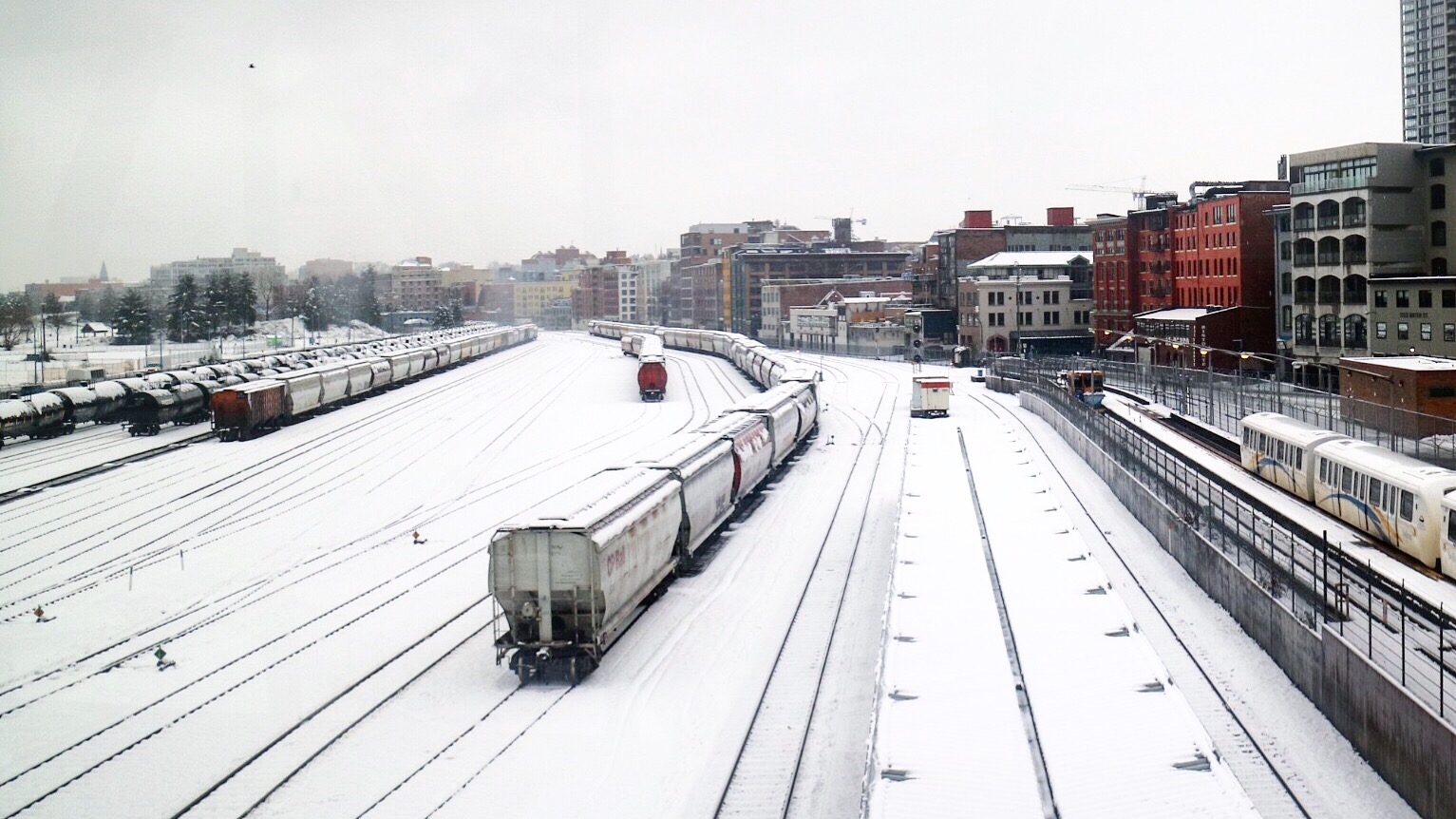 Although little chilly outside,  everyone was enjoying the warmth and excitement the starting the brunch crawl at their first stop, Pappa Roti.    We sat down and quickly discovered  the bakery cafe's signature creations, the roti buns called the rollies,  all the way from Malaysia, with crisp, crunchy exterior and hot, fluffy inside, which encapsulates a perfect mix of sweet and salty flavours.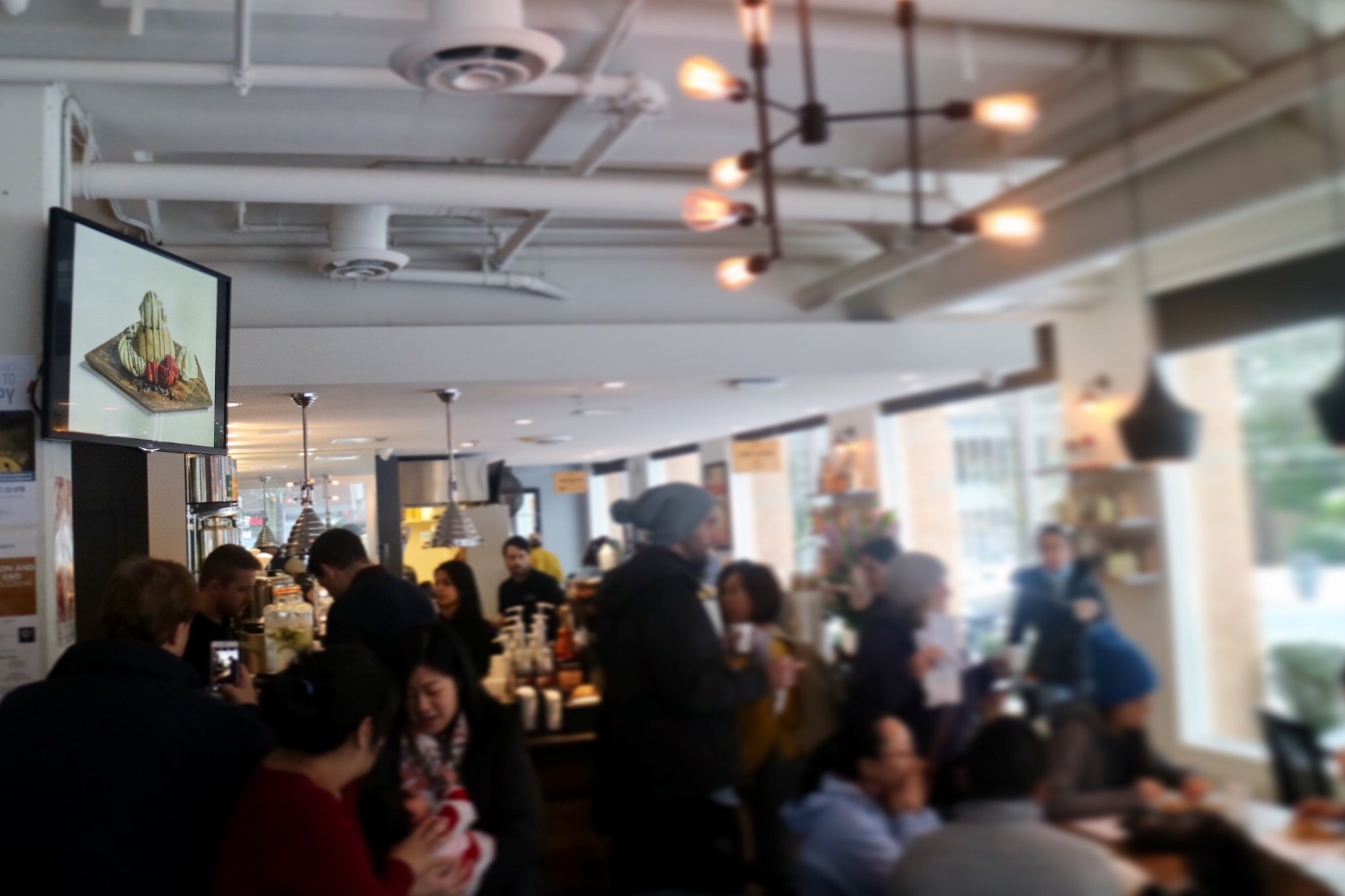 We tried the Coconut Rollie and the Choco Banana Rollie. The crispy texture of the exterior reminded me of the Cantonese pineapple buns. Overall I preferred the coconut flavours but the chocolate banana rollie would please anyone who enjoys a Nutella and banana crepe.   Maggi found her Signature Karake Tea quite authentic, compared to what she tasted in South East Asia. And there were also choices of the Ice Blended Signature Chocolate and the fresh brewed JJ Bean coffee to complement the delectable buns.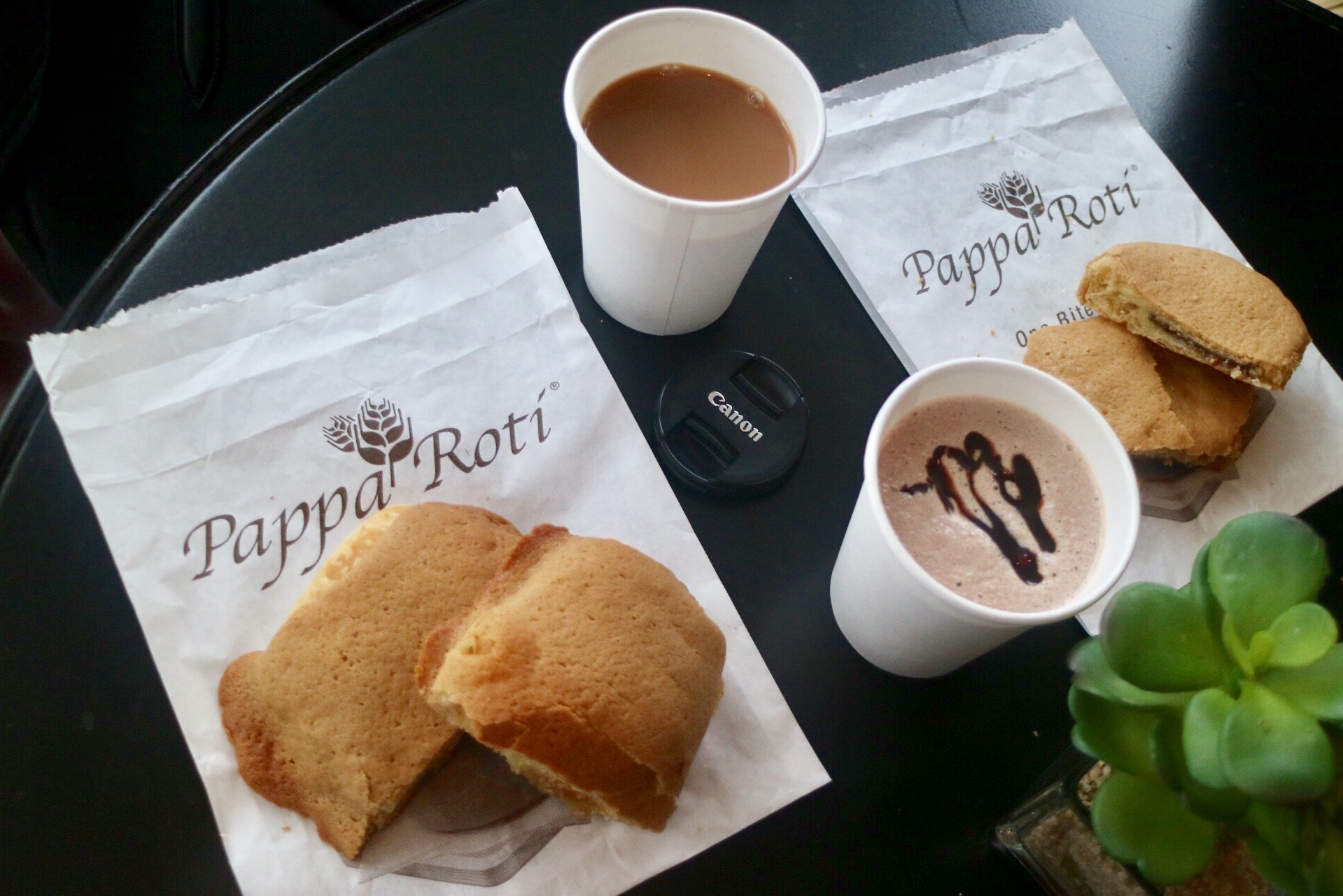 A couple blocks from Pappa Roti, De Dutch definitely has been a breakfast / brunch destinations for the locals for years. Founded in 1975 with their very first restaurant serving their Pannekoekens on Knight Street and 25th Avenue, they have now 21 locations in Western Canada.
For the brunch crawl, here we were offered a sweet Pannekoeken with Strawberries and and a savoury one with Bacon and Cheese.  Freshly made on the hot flat iron skillet, the pancakes are thin and delightful.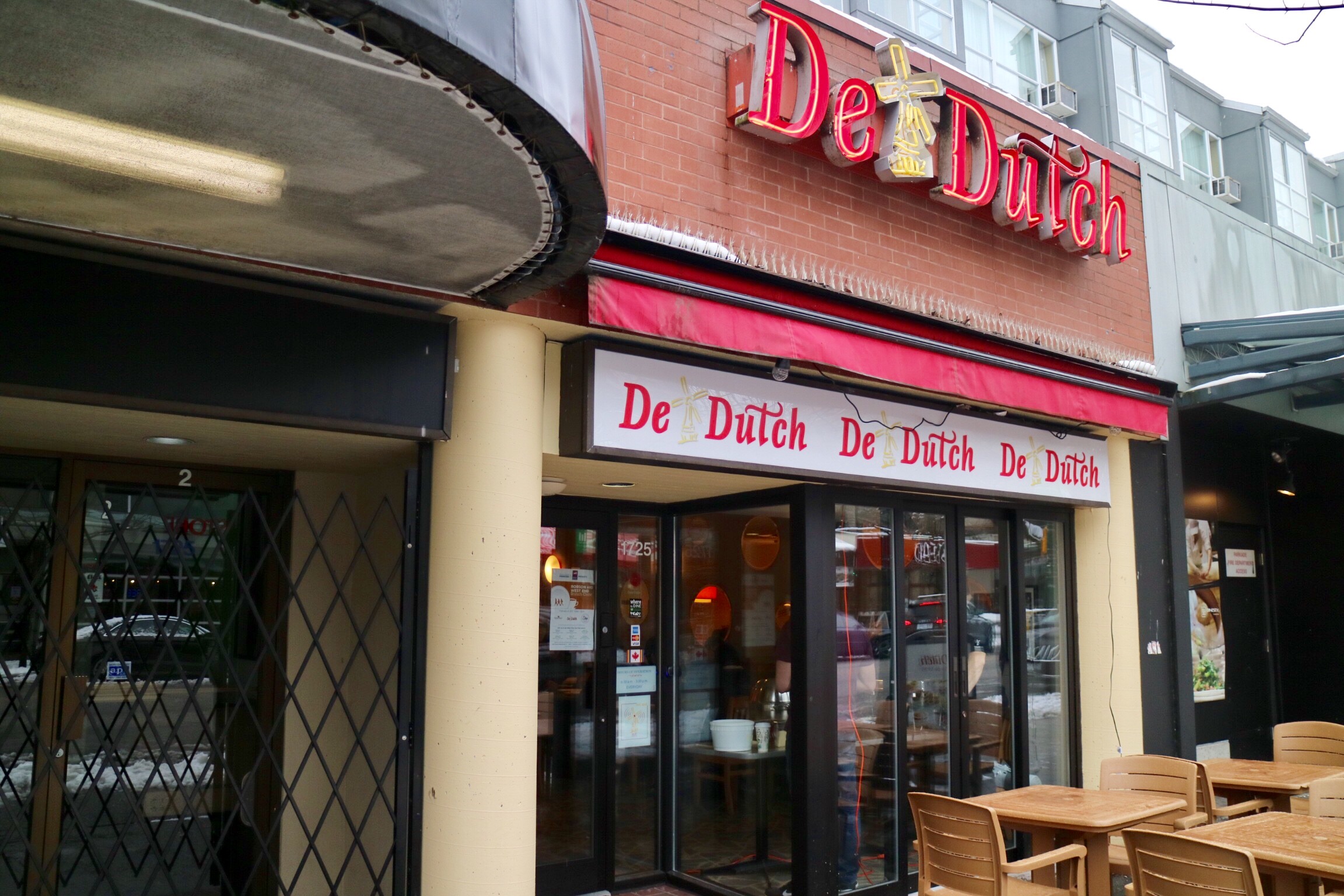 The next stop was Punto Pasta, located right at the corner of Robson and Denman, and promising to focus on simple, charming and authentic Italian food.  We were offered 3 types of homemade pizza: Magherita, Veggie and Carbonara, and a taste of Lavazza coffee, in the form of Espresso or Americano.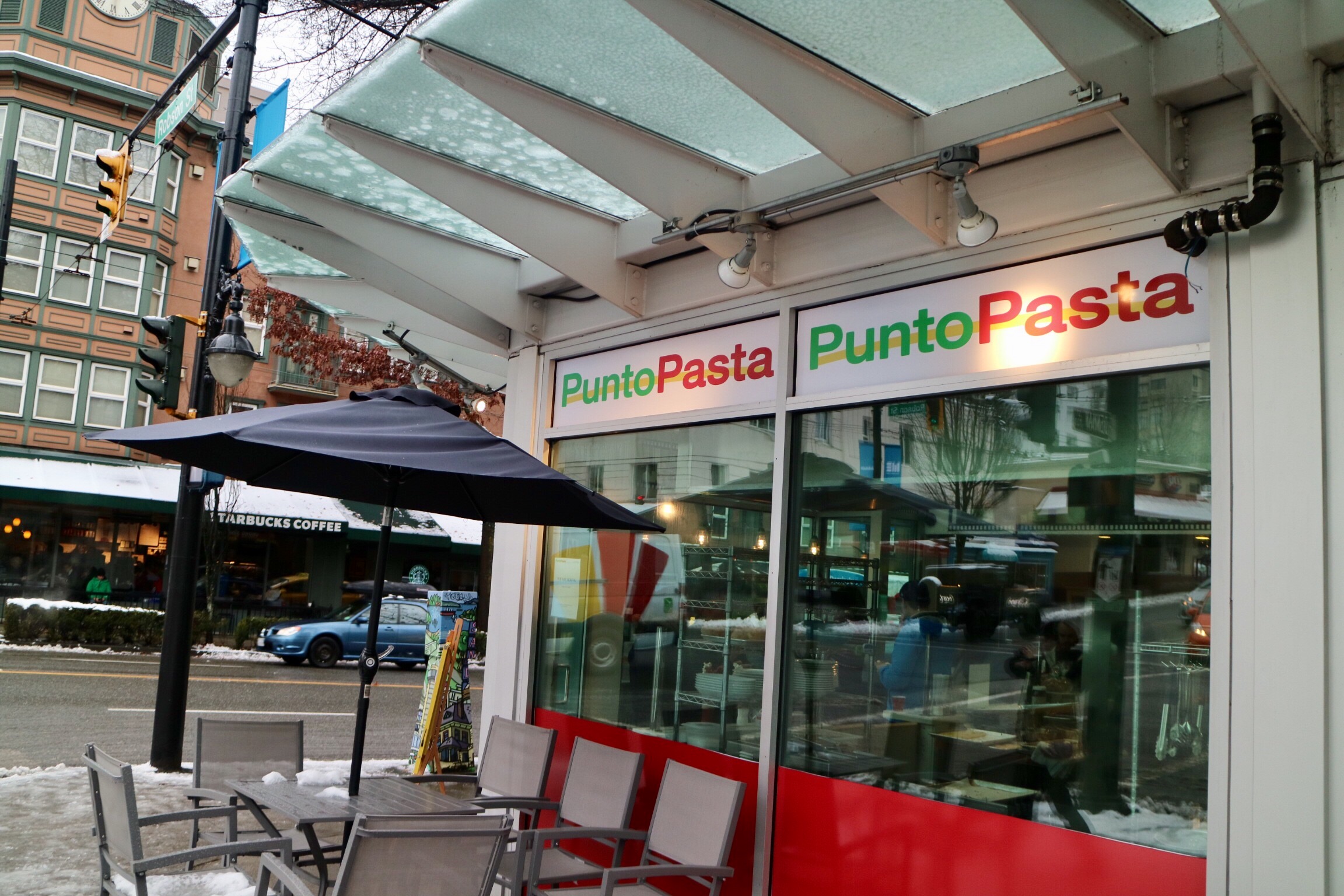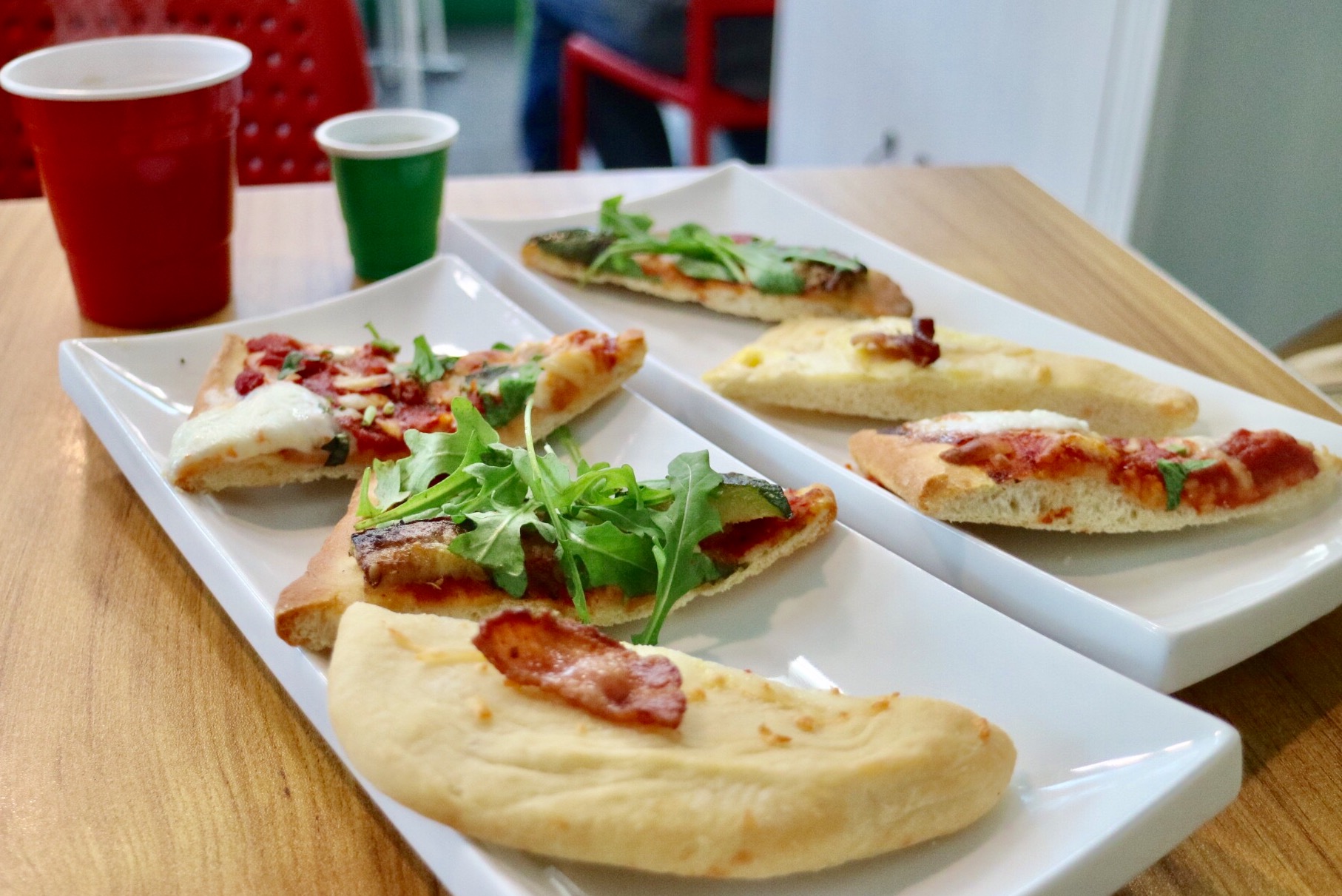 Next we found ourselves at Ritual, a neighbourhood joint popular for their comfort food dishes. They were offering a taste of a dish on their dinner menu, The Yam of Your Dreams. The slow roasted yam was topped with pulled pork and pineapple salsa. The jalapeno and green onion in the salsa gave some spicy and flavourful kick to the overall taste. We were also offered a 6 oz Upbeet Smoothie from Commodity Juicery, loaded with pineapple, cantaloupe, mango, beet, banana, coconut, ginger, dates and cold press apple juice. The combination of the yam dish and the smoothie definitely made a hearty and healthy brunch.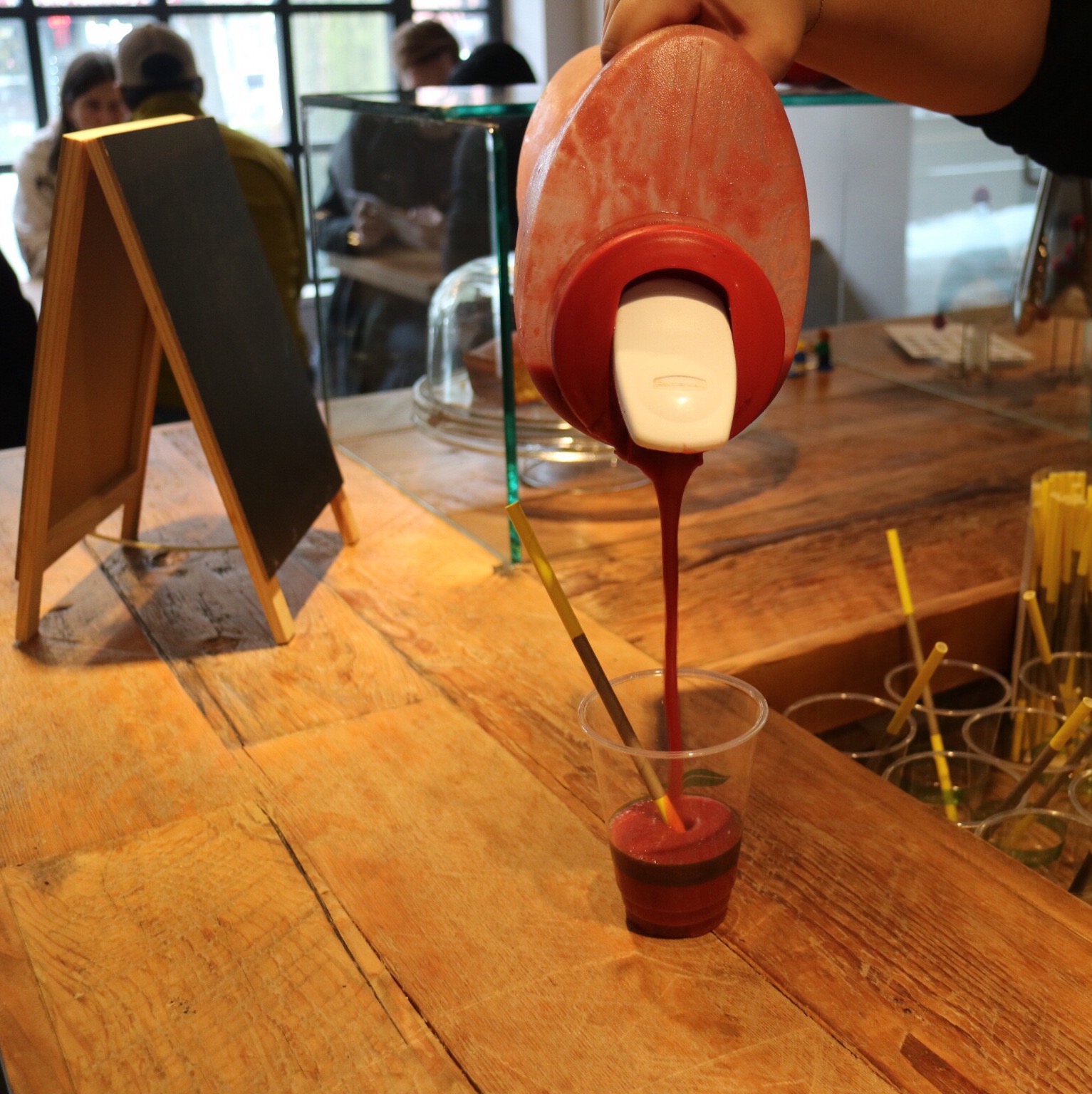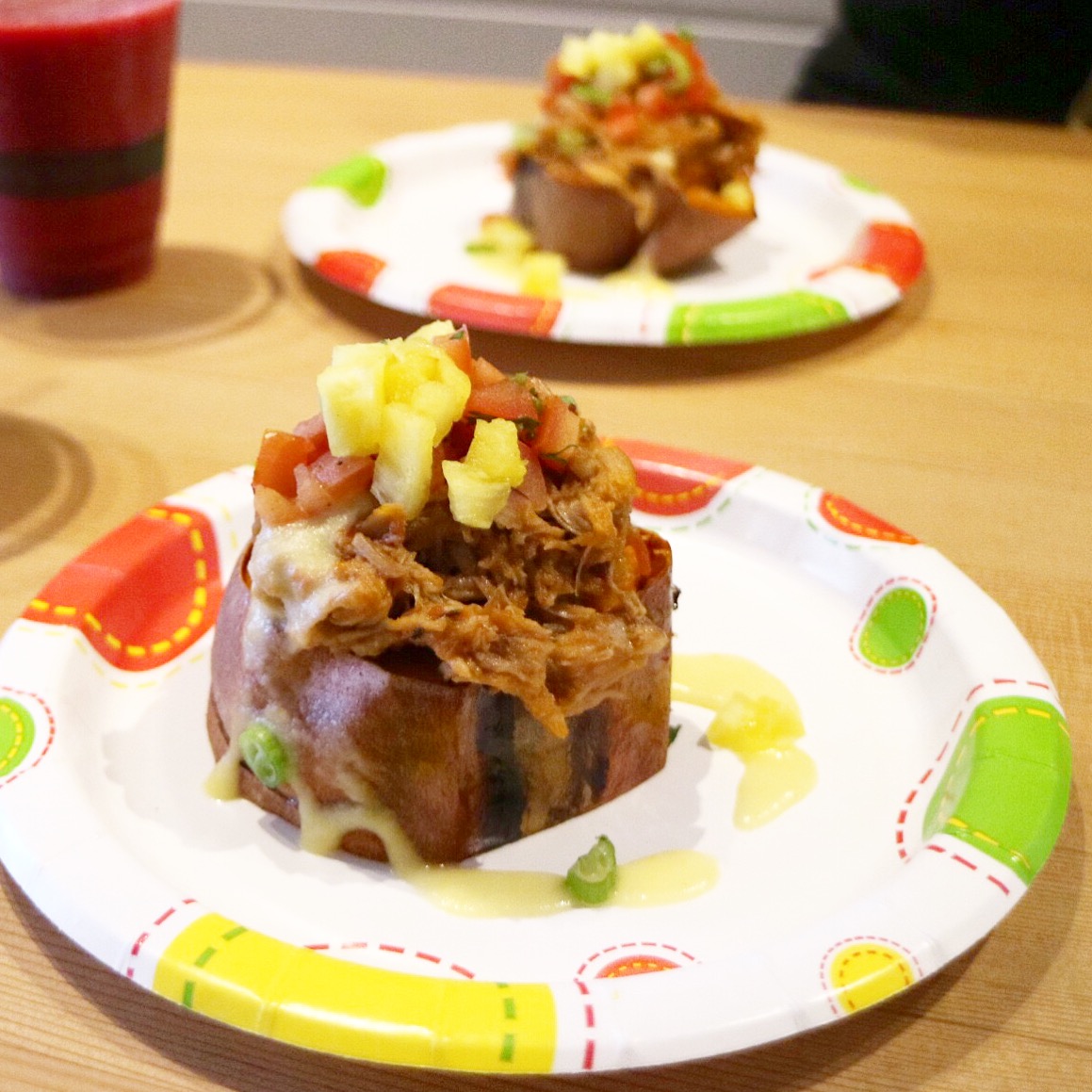 Finally we were in a sweet treat to end our brunch crawl. On Styo Dessert's brunch crawl menu, we found a Blueberry Croissant Stuffed Waffle and a Fresh Blueberry Smoothie. They also offered a Ham & Cheese Croissant Stuffed Waffle as their savoury choice. The place was great for the locals and visitors if they were craving for waffles for brunch!  Styo is also known for their signature house-made Frozen Yogurt and Ice Cream.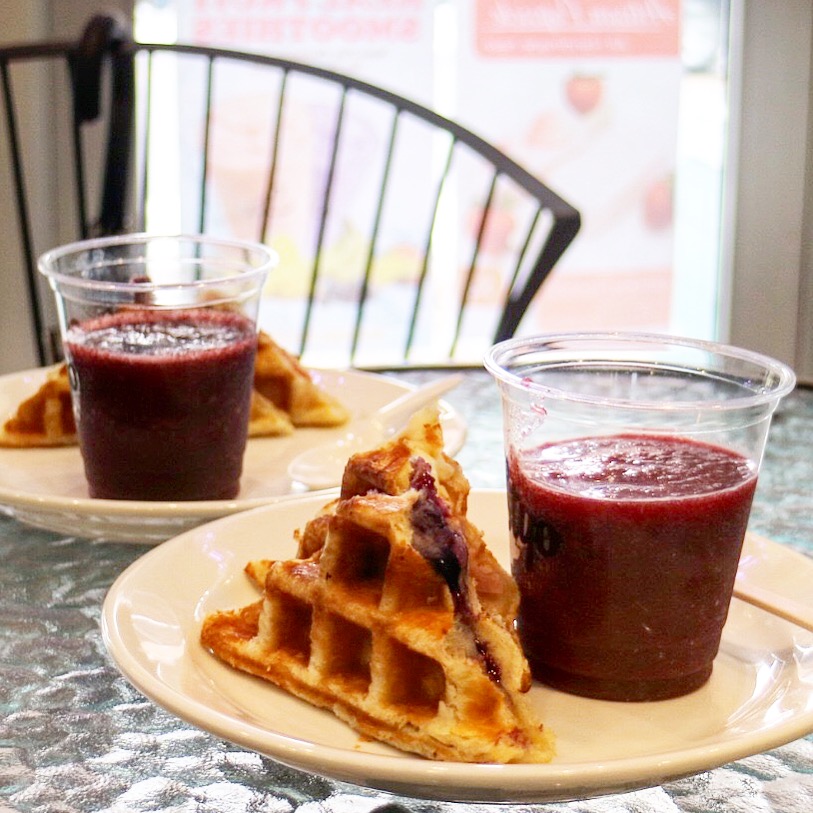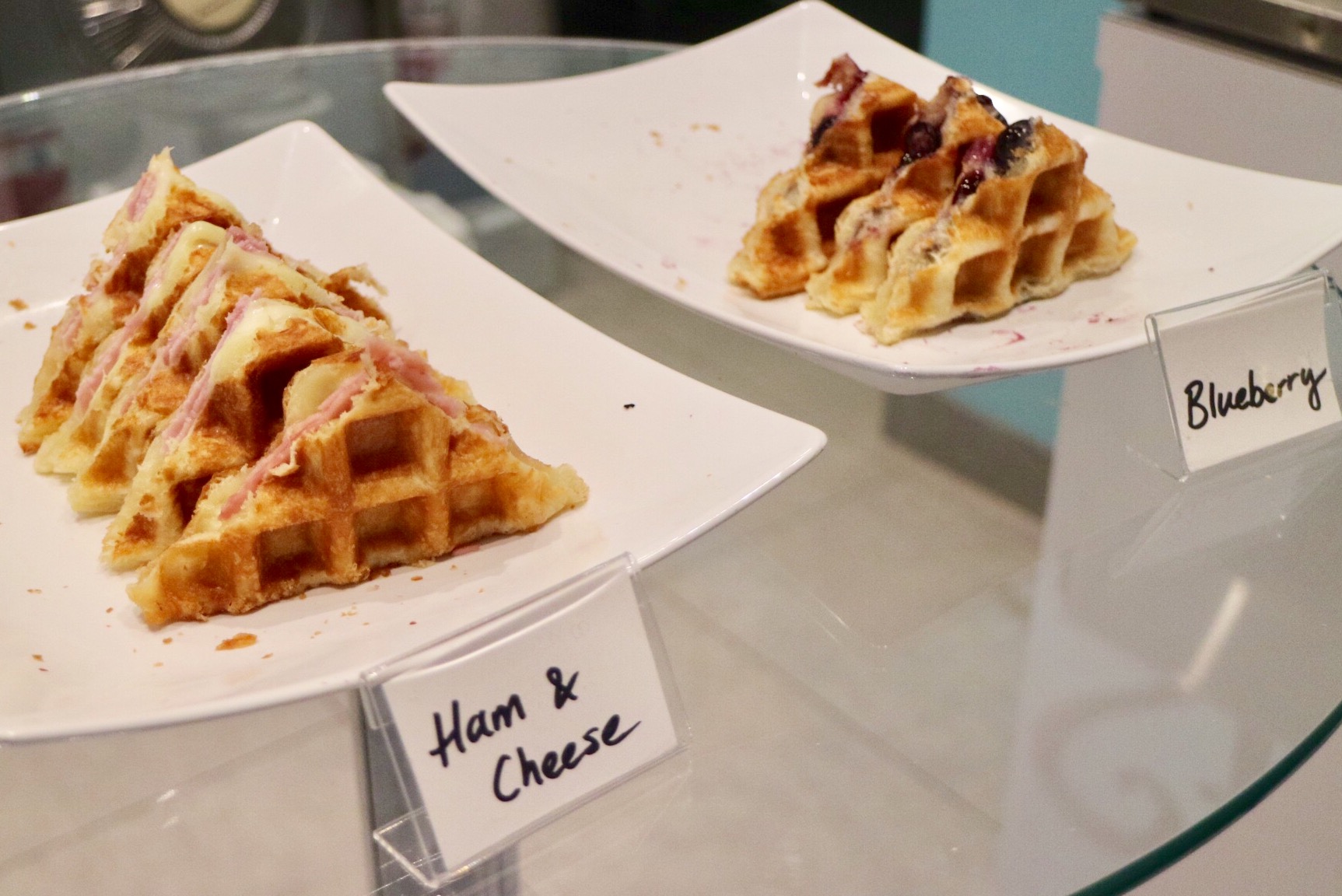 So we had another yummy tour,  trying brunch favourites  from coffee, roti buns, pancakes, pizzas, roasted yam, smoothies, waffles, yoghurt and ice cream, and leaving with a satisfied belly.   Vanfoodster's Brunch Crawl series is ending along with the conclusion of Dine Out Vancouver Festival, but there will be more events coming in the next few weeks: