I was enjoying the morning drizzle whispering in my ears.  The coldest days were definitely over, but a warm Rum Latte still put me in a fantastic mood. This was how we started our Yaletown Brunch Crawl adventure at Rocanini, one of the many Dine Out Vancouver Festival events this year, organized by Vanfoodster. This was the 2nd brunch crawl I attended this year after the Kitsilano one from the week before.   The rum latte was was a delicious product of coffee science: 2 shots of espresso, 6oz of steamed milk, and a dash of rum flavouring.  Honestly, I wouldn't mind putting a real shot of rum in it. 🙂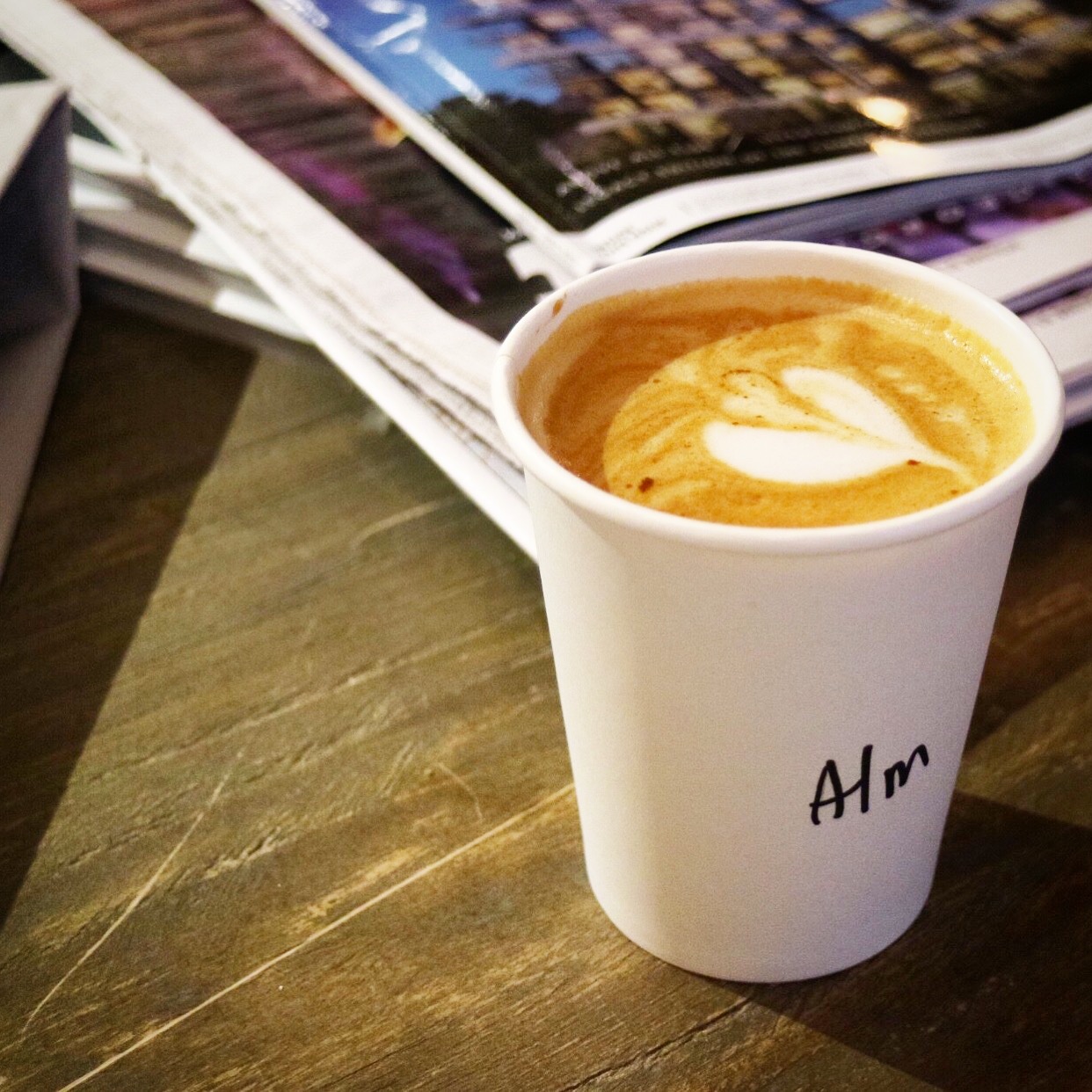 Next stop, we were in for another morning energy boost. This time instead of caffeine, we were enjoying a dosage of natural green goodness at Living Produce Aisle, where they use Urban Cultivator appliances to grow a variety of greens, such as wheatgrass, micro broccoli and micro arugula.
On the tasting menu,  they offered nutrient-packed smoothies including the Green Dream  (pea shoots, kale microgreens, apple, banana, grapefruit juice and aloe vera), and the Peanut Butter Cup (peat shoots, broccoli microgreens, peanut butter, banana, chocolate protein powder & almond milk). They also served us a Microgreen Salad, a luscious green cup loaded with pea shoots, microgreens of sun flower, purple radish, broccoli, nasturtium and kale, pumpkin seeds, cranberries and a light vinaigrette made of balsamic, honey and olive oil.
The flats of greens as well as the Cultivators themselves are also for sale.  Have I mentioned that I am a big fan of pea shoots and I put them in almost all my dishes? And the microgreen flats are much better deals than what you find at Whole Foods or Granville Island public market.  ($5 for a 5″x5″ flat)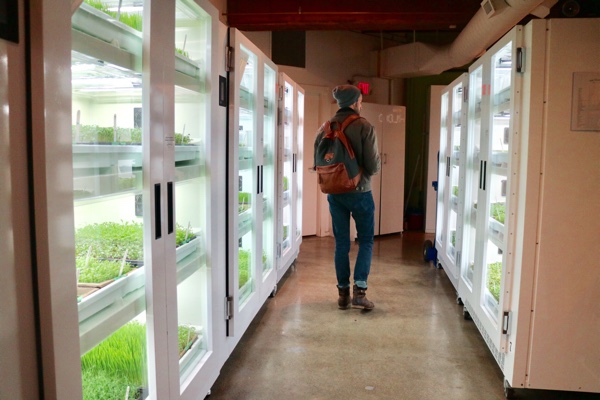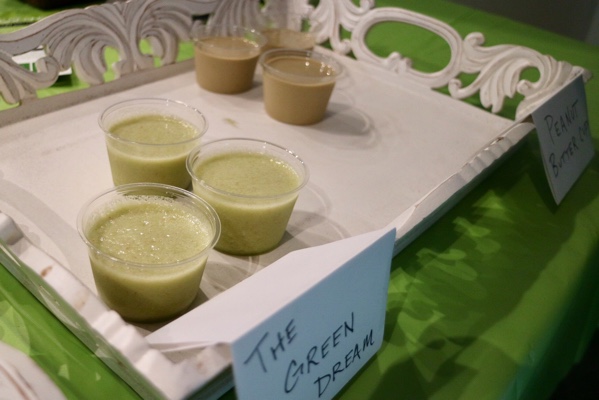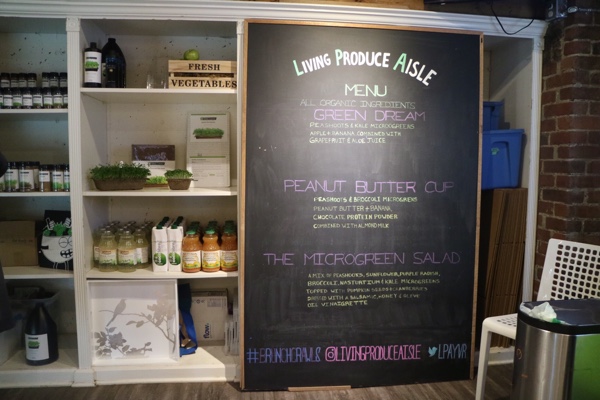 Next top we were offered a hearty brunch feast at House Special, a popular restaurant of modern Vietnamese cuisine. Their special menu designed specially for the brunch crawl was spectacular!
The Congee Noir was a black & white rice congee topped with Chinese donut, boudin noir sausage, and house-made XO sauce. This was like a dish pulled out straight from a Top Chef episode, buy valtrex online with no prescription packed with different textures and tons of flavours, and showcasing Asian ingredients with classic techniques from both the West and the East.  The next 2 dishes were prepared with a more traditional approach: the Vietnamese Festival Cake, made with  sticky rice and topped with pork, house-made 5-spice sausage, mung beans, cucumber, pickles and a Sriracha chutney, and the Steamed Glass Dumplings, made with tapioca, ground pork, cured shrimp, nouc clam, pork crackling and red chili, wrapped in a banana leaf, give if us wave after wave of exotic flavours.
They were quite thoughtful to provide a few brunch cocktails choices. For bubbles lovers, there was the Mimosa and the Kir Royale. And the Morning Buzz was a cure for whoever was craving for some coffee liqueur in the morning.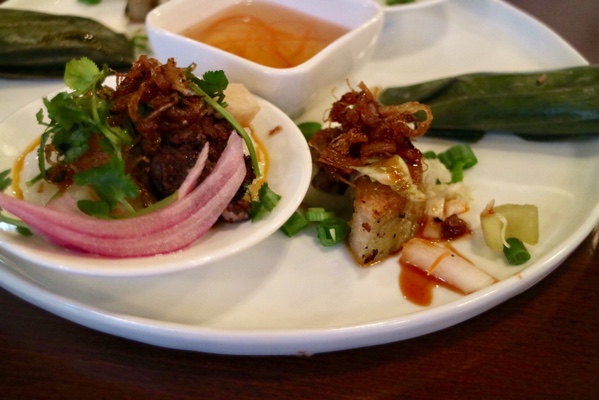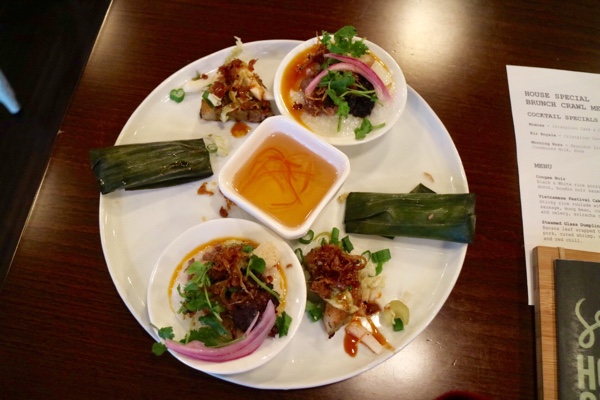 And it was time for some sweet indulgence. We found ourselves sitting at Ganache Pâtisserie , where they offer us a visually stunning plate of pastries and baked goods: croissant, croissant aux bleuets-mures, goyave citron mandarine, madeleine and macraron.
They definitely have honoured the pâtisserie tradition here at Ganache, showing their passion and love for the French pastry arts. More importantly, their impeccable craftsmanship of desserts and cakes has also adapted to the taste of the locals of different cultures as well, and the Goyave Citron Mandarine cake has made a fine example of such effort with those incredible exotic flavours .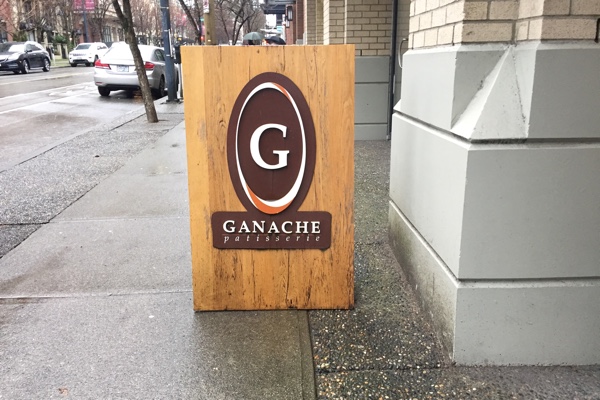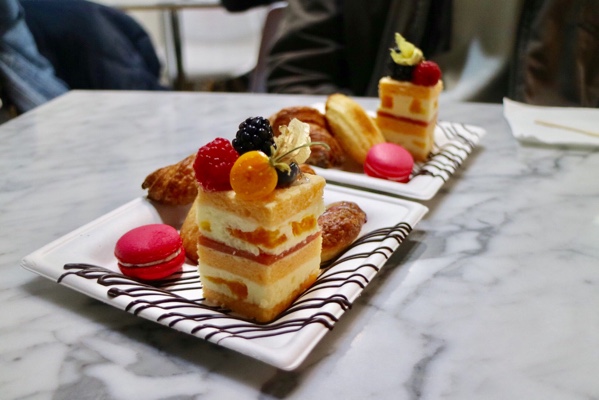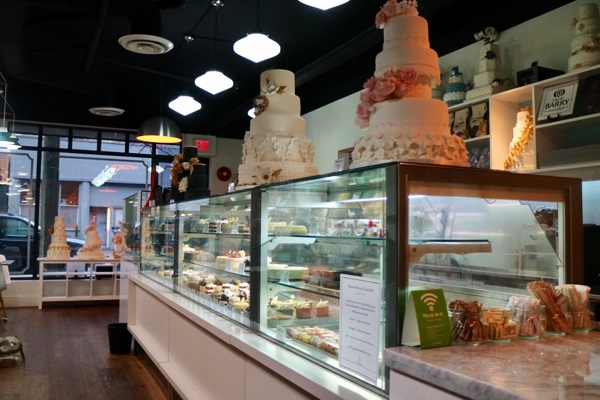 Last we both had a cup of Double Caramel Earl Grey at TeaJa Organic Teas, which couldn't be more perfect for ending this fun foodie tour in the neighbourhood.  Here we also learned about the quality organic teas here. Their award winning organic teas, herbal blends, and botanical remedies are directly and ethically sourced for quality and purity.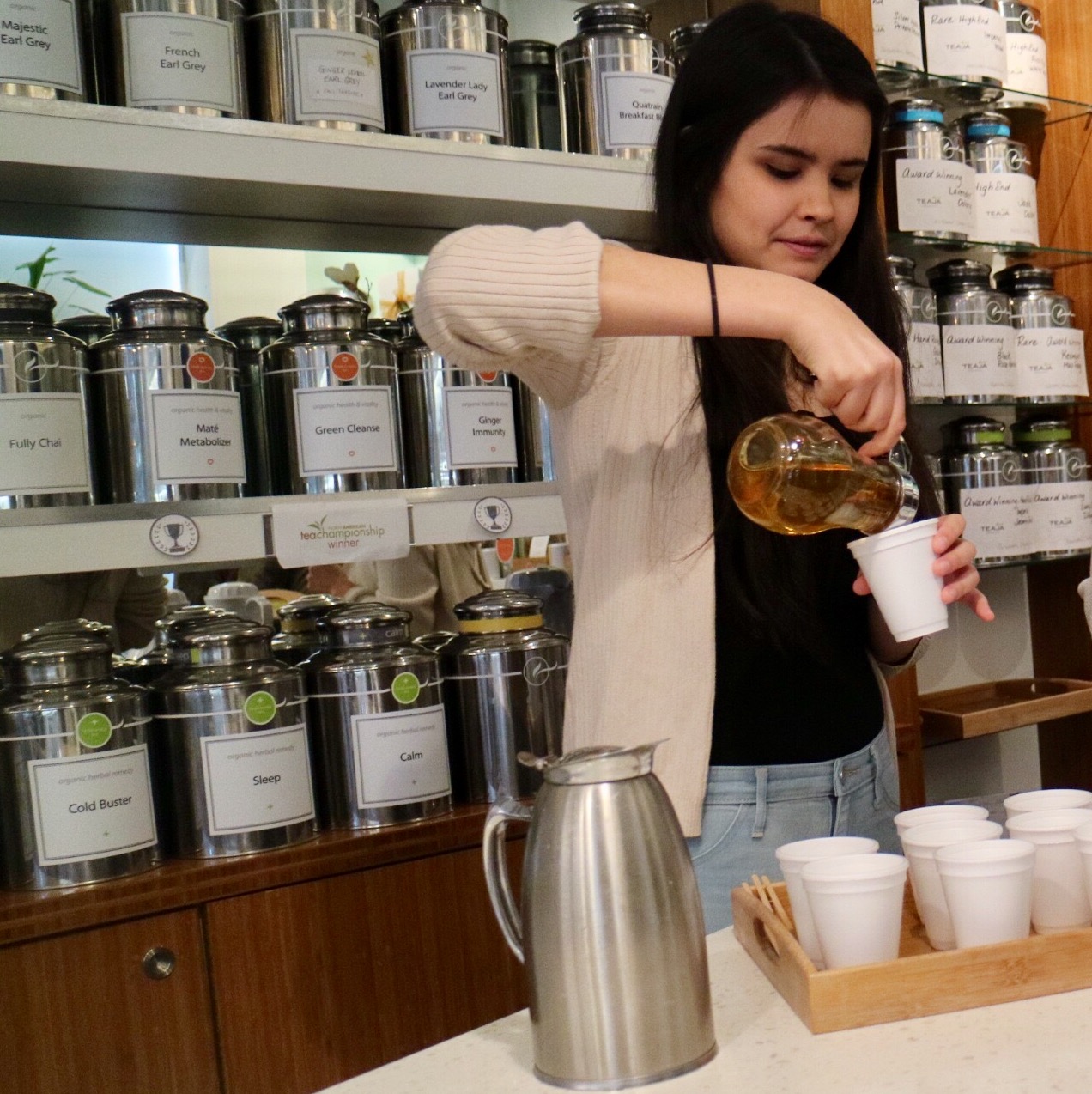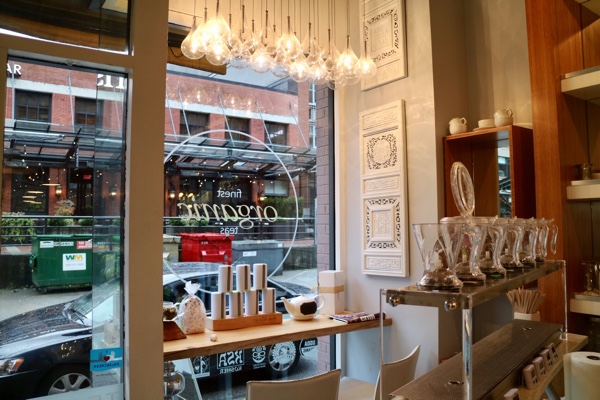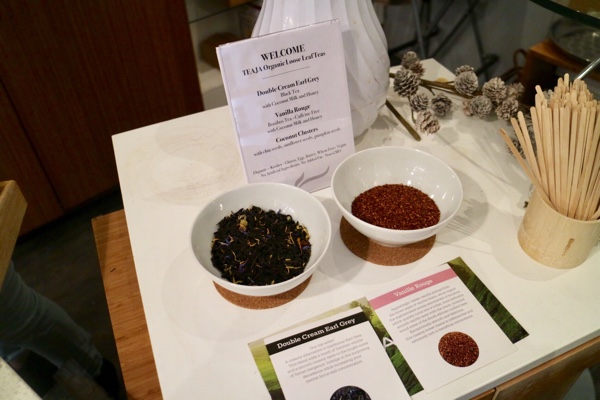 The brunch crawl was another success  packed with different exciting brunch ideas, from coffee, green smoothies, hearty Asian brunch with congee and dumplings, French pastries and cakes,  to organic tea. I'm looking forward to the next crawl!