We were at the wedding of Jess and Phil(@domoiscraving). And yes, #DomoIsMarring! Their beautiful wedding was held at Pacific Gateway Hotel in Richmond.  I never knew they had such a beautiful garden here, which is great for wedding ceremonies.
After the ceremony, we decided to get a cocktail at the hotel resident restaurant, Pier 73. The spot is right over Fraser River and the views are beautiful, especially on a nice day like this. When we were there, the outdoor dining area on the dock was still under renovation.  I would definitely come back here on a warmer day.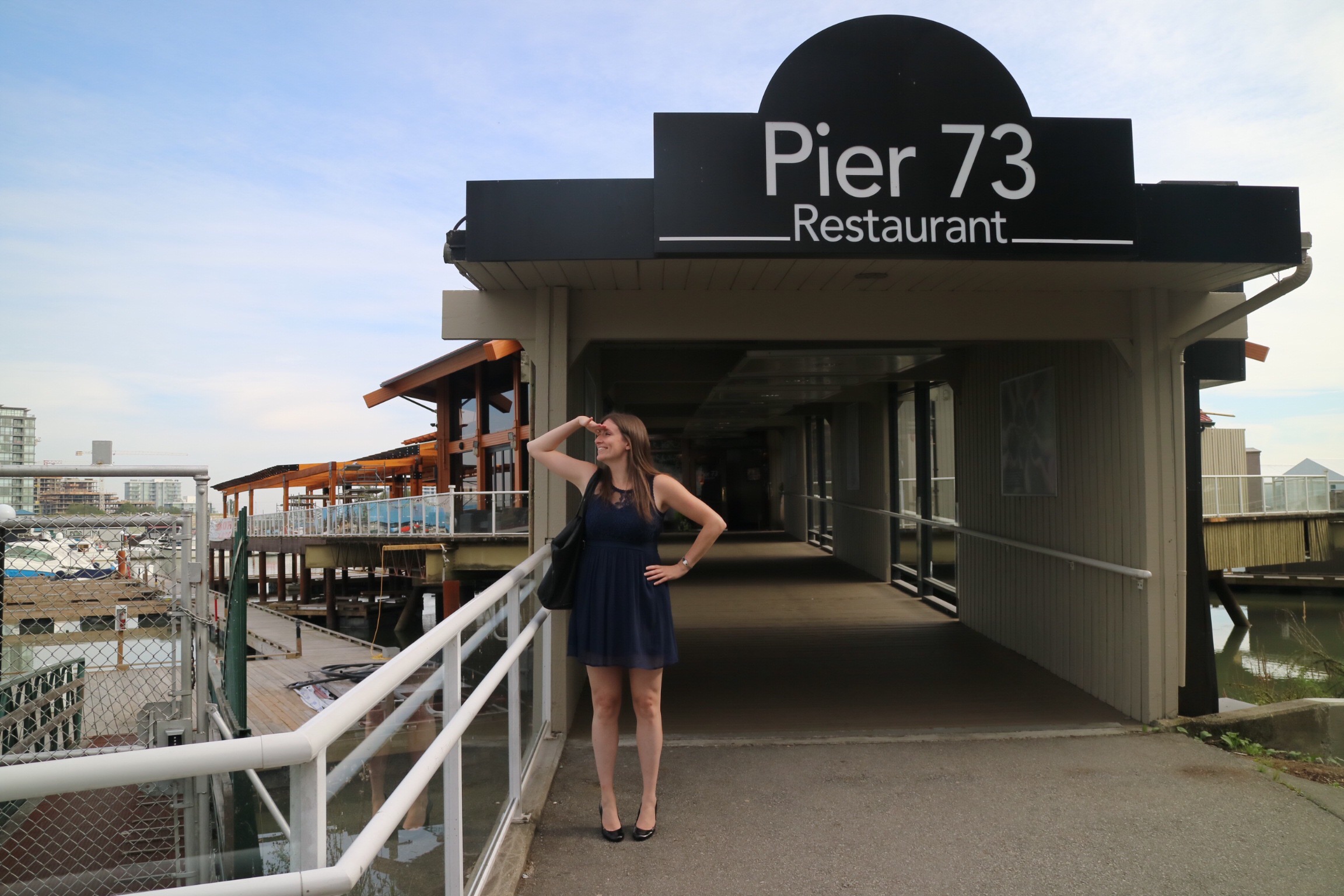 I ordered the Dragon Boat ($10), featuring Bombay Saffire gin, St. Germain, and grapefruit juice, and finished with a touch of jalapeno.  The concept of the drink is great but could use a bit more tartness from grapefruit. The slice of jalapeno was brilliant, adding another layer of flavour.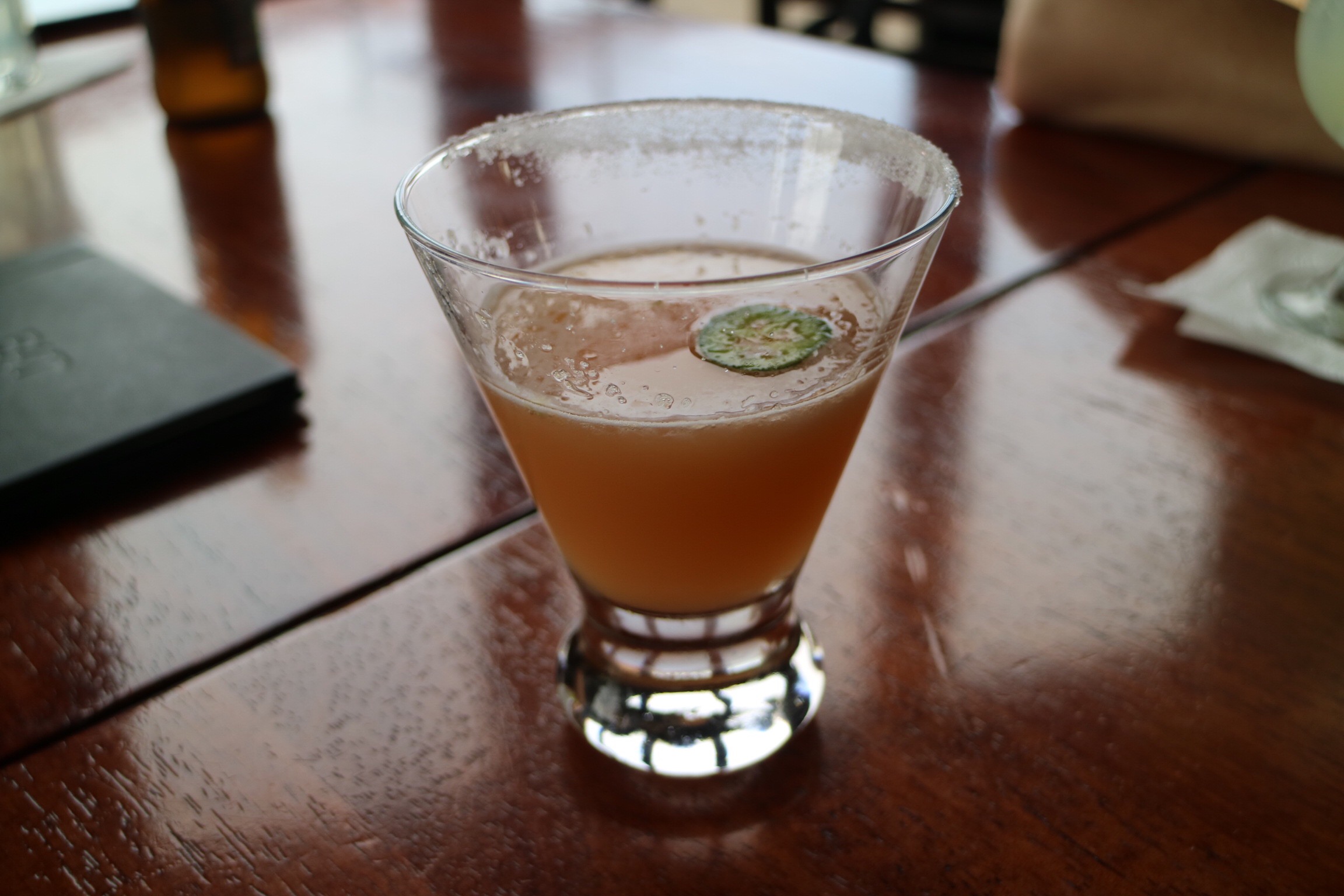 Food Wench's choice of the Elderflower Collins ($11) surprised us as she always like something strong like with bourbon or whiskey.  It tasted pleasant with the mix of Gordon's gin, lemon juice, elderflower liqueur, simple syrup, and soda.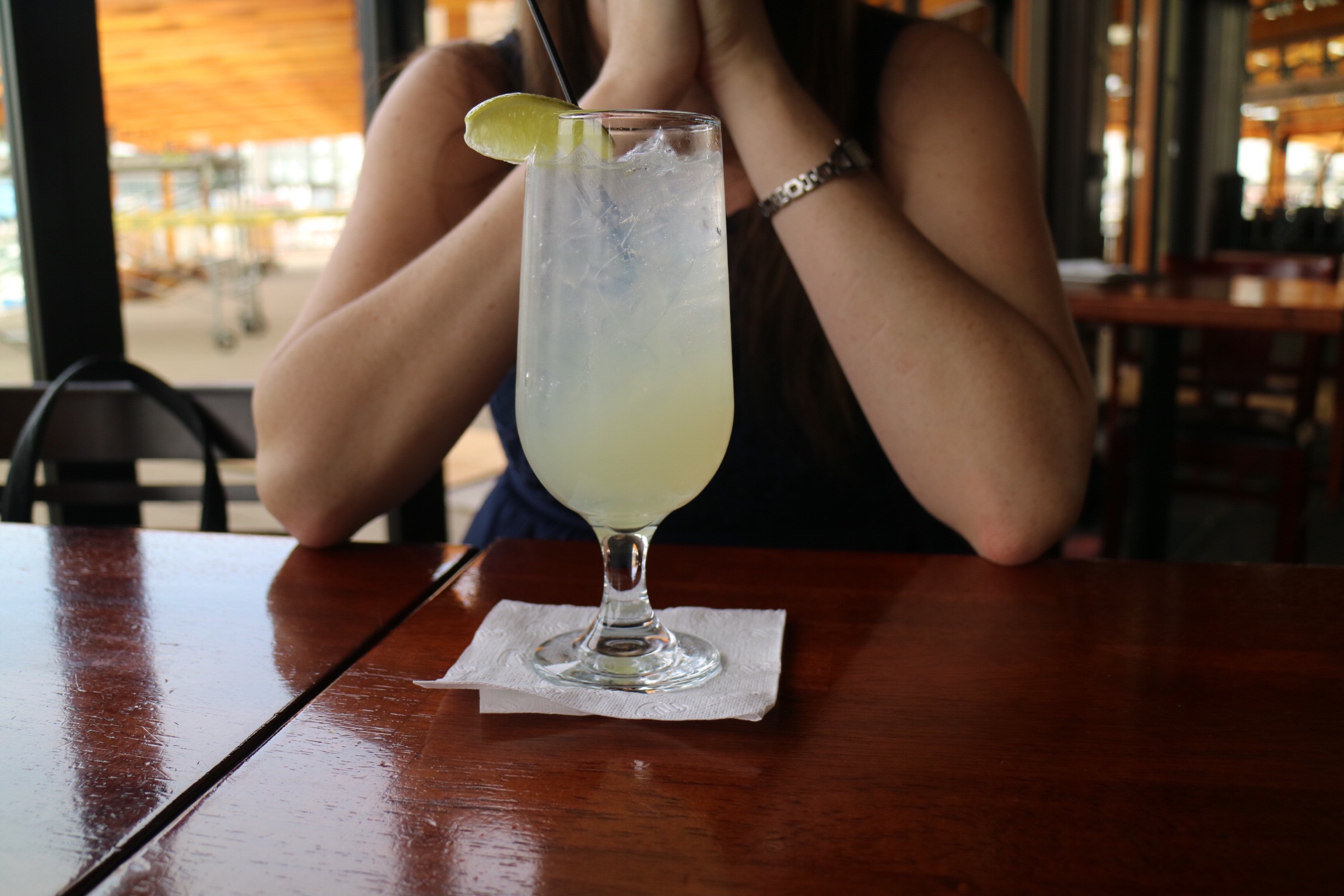 My 2nd drink was their signature, the Pier 73 ($10), made of Absolut citrus vodka, cranberry juice, lime juice, and a touch of snowy slush. It looked quite sexy and it tasted like a citrusy bellini with the slush.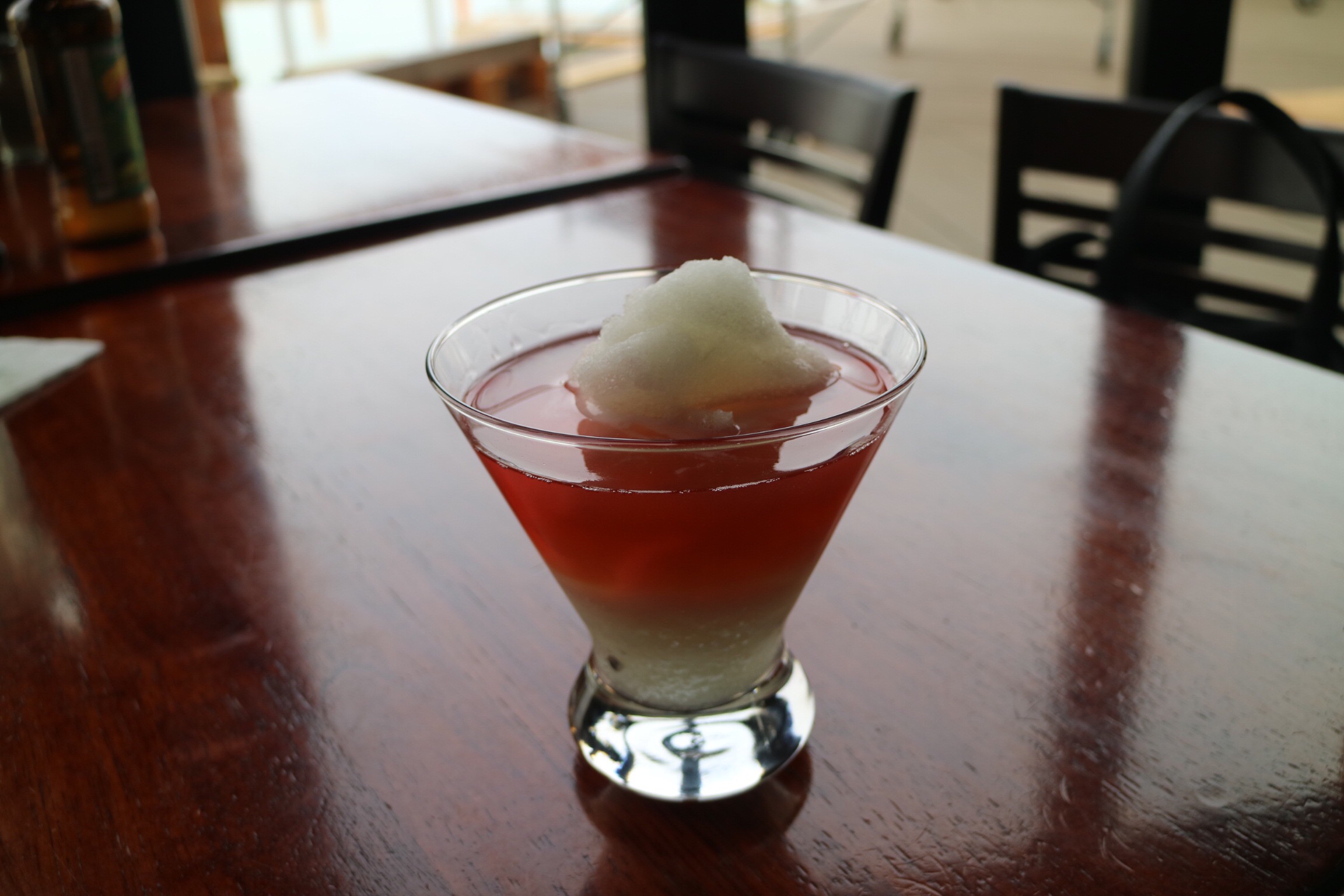 Hanson (Nosh & Nibbles) enjoyed his Pacific Mule ($10), although it was pretty much a Moscow Mule from the description: vodka, lime, and house-made ginger beer.  Would have loved to see them throw in a surprising ingredient to be a little more "Pacific".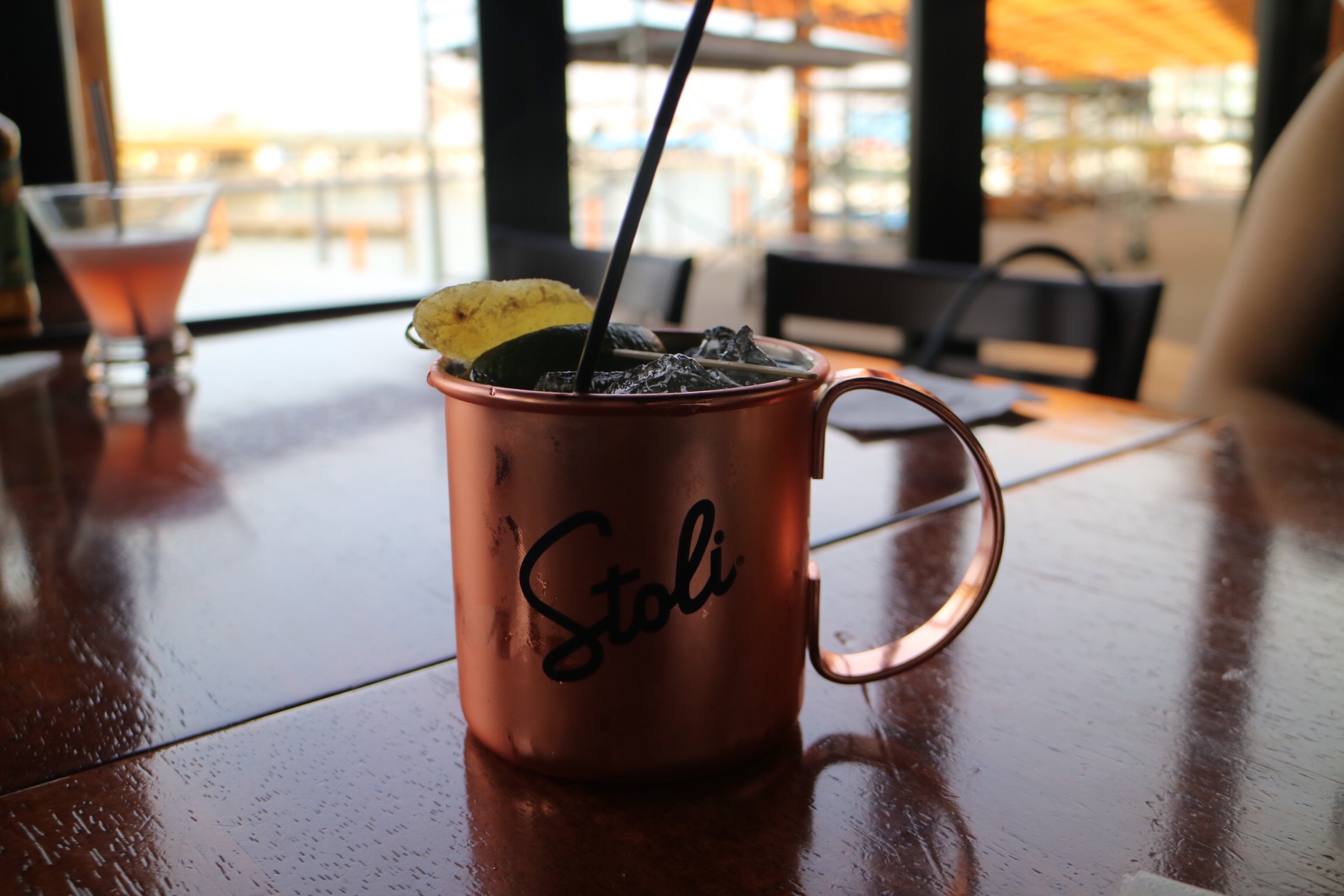 The waterfront views at Pier 73 will be amazing when their dockside dining area is completed. Although we didn't have any food, the food menu reminded me a lot of the one at Cactus Club, covering a lot of different cuisines from pub fare to fine dining dishes. The cocktails we had were pretty solid, although not as super crafty as the ones at those trendy cocktail bars. I really enjoyed my Dragon Boat, fueled by Bombay Saffire, St. Germain, and grapefruit. The touch of jalapeno was awesome. For $10, it's not bad at all!
Price: $$
[wp-review id="12719″]
Website:
More reviews:
Location:
915