I was instantly impressed when I walked into Vancouver Urban Winery: 20-something-foot ceilings, huge fireplace, and all those massive barrels of wine and beer. The whole place was filled great vibes and energy! There are actually 3 entities here: Vancouver Urban Winery (VUW), Postmark Brewery and The Belgard Kitchen. It all started with a couple local wine enthusiasts who brought the wine-on-tap tasting concept to this almost-a-century-old warehouse in Strathcona area, one of the oldest neighbourhood in Vancouver Eastside. The restaurant joined in later on and opening of the microbrewery completed the whole picture in this spectacular space.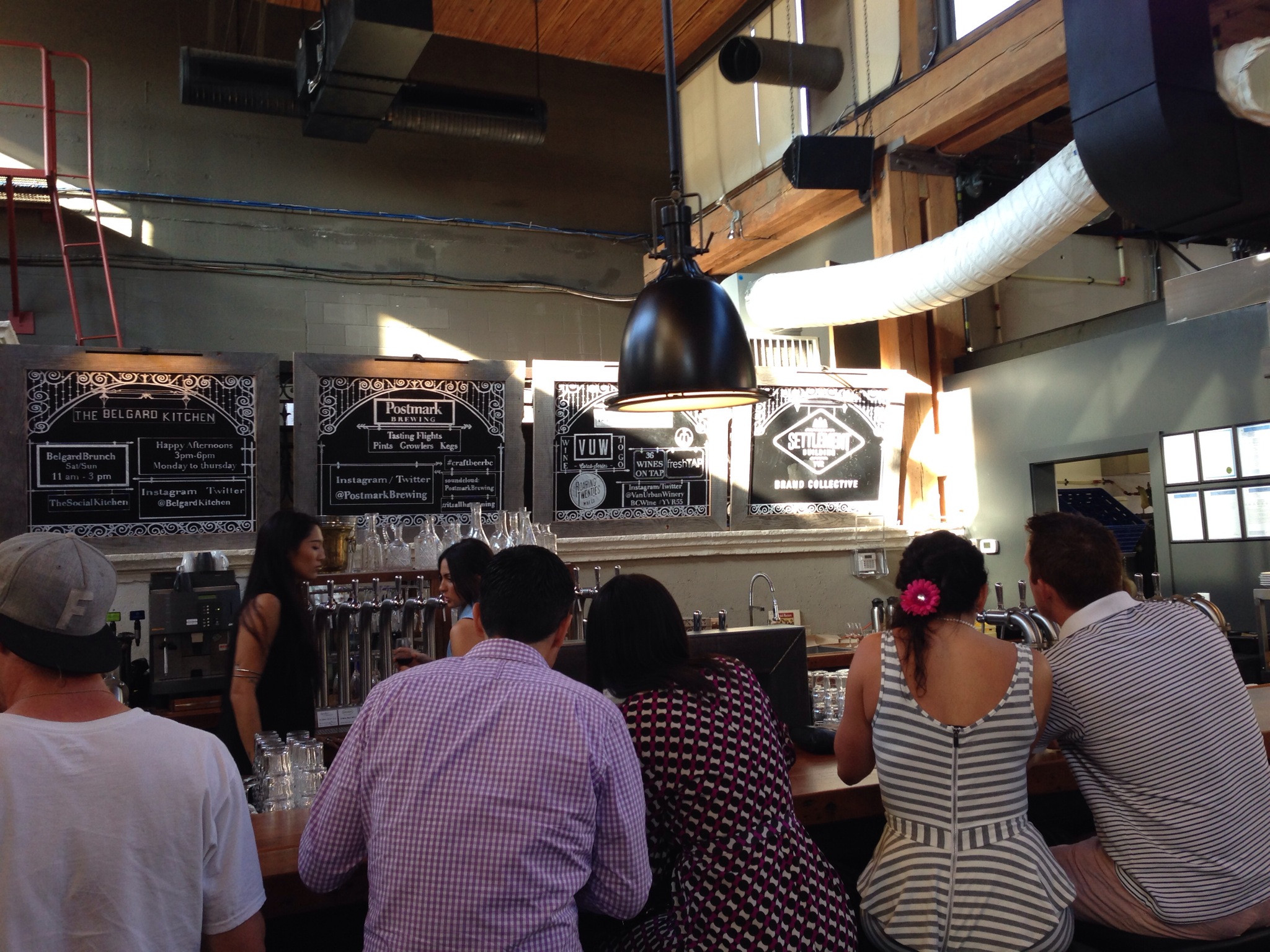 As all my 3 friends picked Premium wine flight, I set my eyes on Sommelier's Choices which featured mostly VUW's own labels. I figured I could taste both flights for some comparing. I actually enjoyed Sommelier's Choices a bit more as the varieties were more subtle but following a smooth progression from sweeter to dryer. Some of the wine choices in Premium delivered bolder notes, but I was not convinced they formed a flight with a better story. The server also informed us that during our visit to VUW, we could purchase VUW's own labels with a 10% off.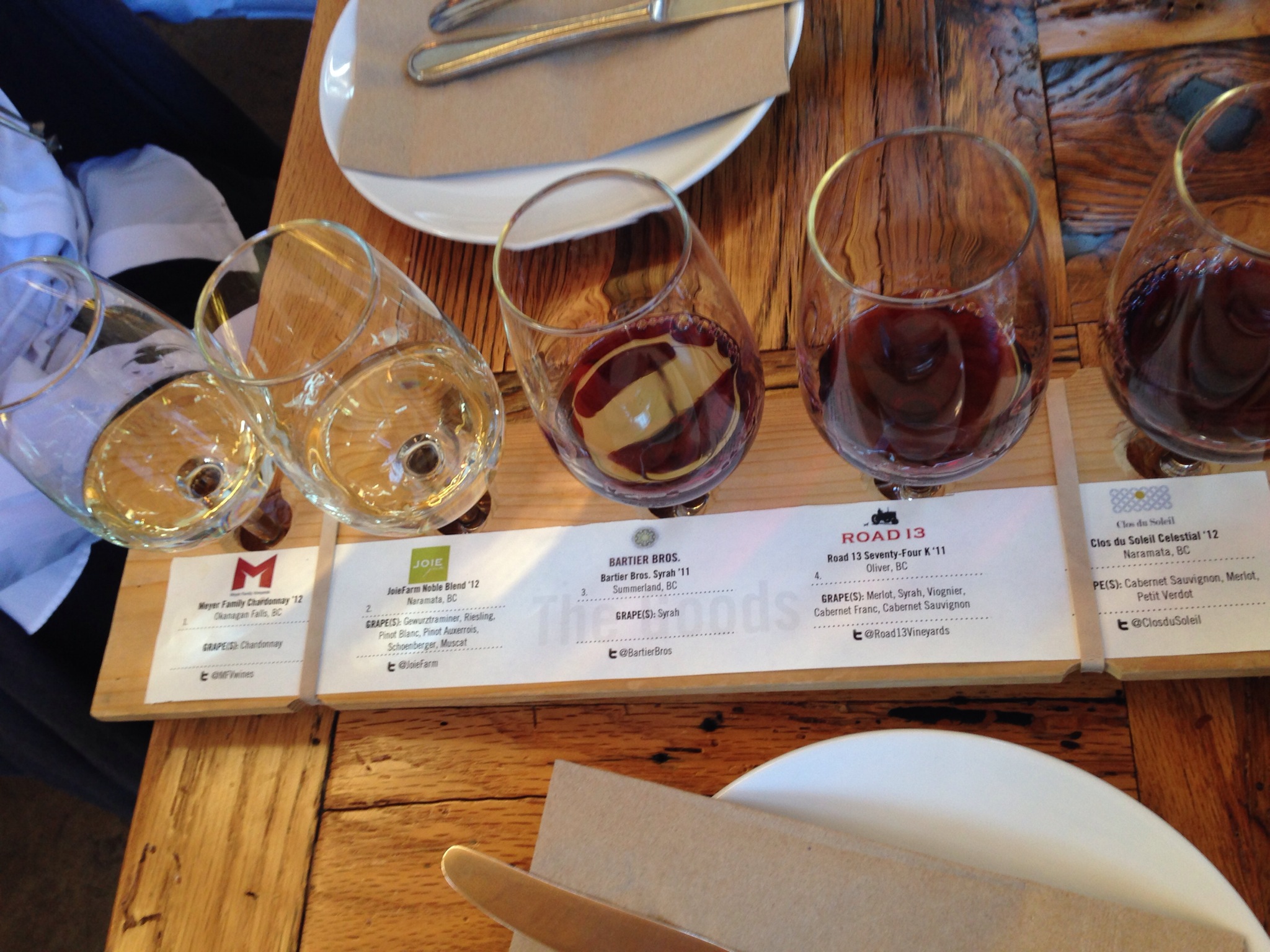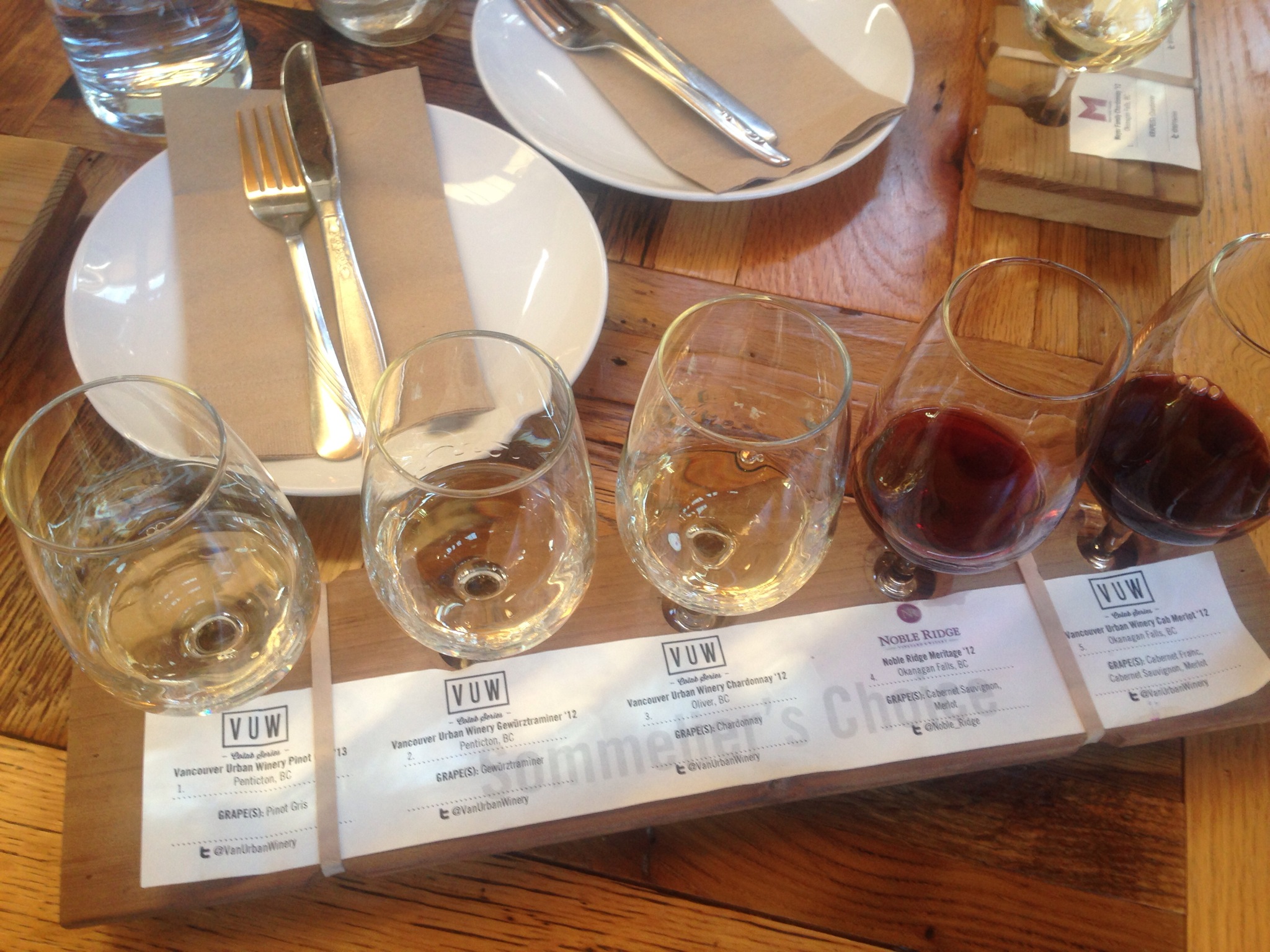 Official website:
http://www.vancouverurbanwinery.com/
Map & other reviews:
The Belgard Kitchen
We ordered a few shared plates from The Belgard Kitchen to complement our wine tasting, and I think we did make good choices for the food-wine pairing.
Rock prawn Ceviche was prepared well. But at the beginning I was more impressed by the little house made corn chips and found the ceviche a little under seasoned. Then halfway through the dish, I discovered the flavours had come out a little more. I guess if they have chosen to serve it in a dish instead of in the cool and hipster looking glass jar, the flavours would be more evenly distributed in the dish.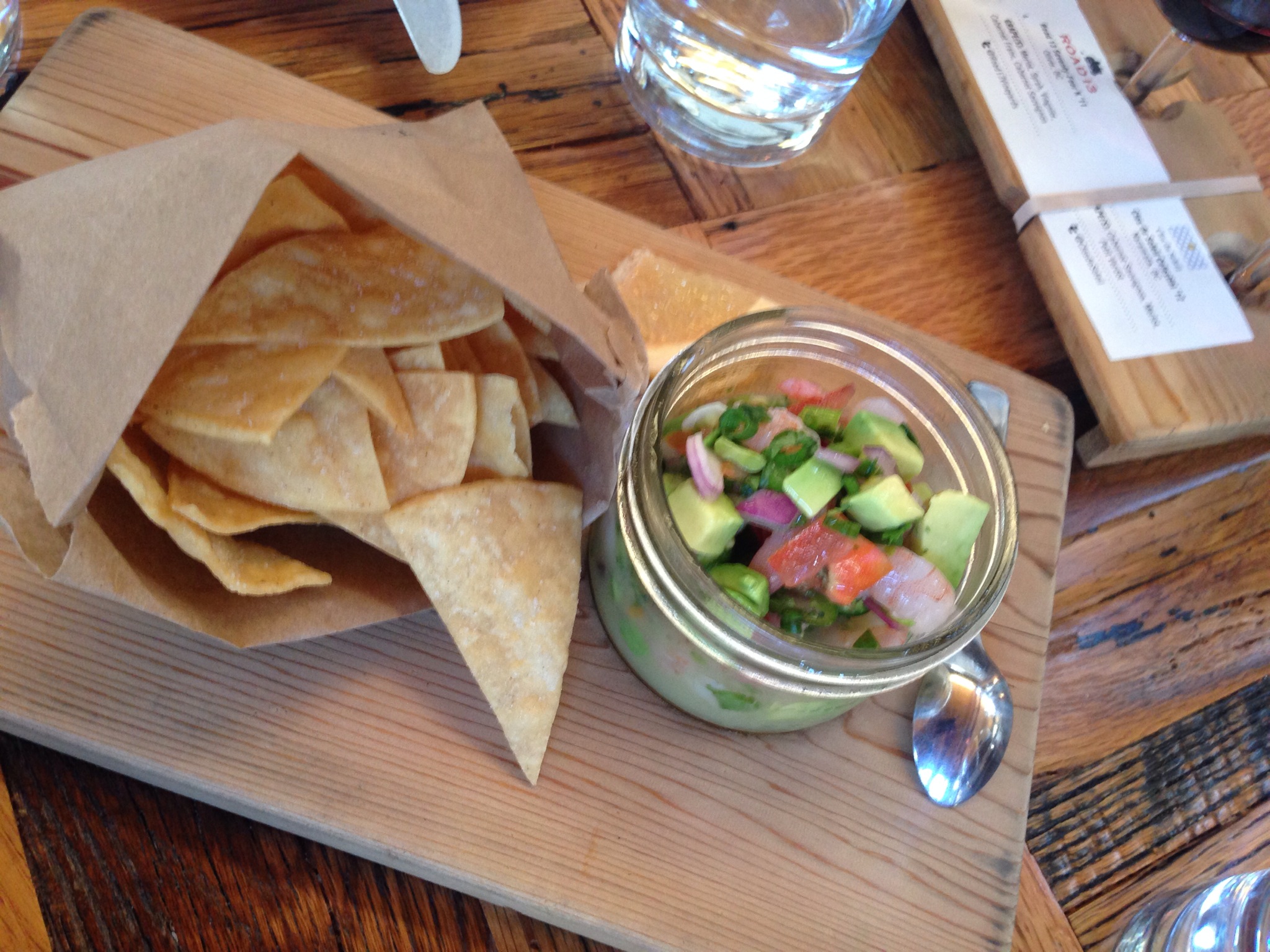 Mediterranean Tuna Two Ways featured seared tuna and tuna confit. I did not find the quality of the tuna exceptional, and the whole dish was a little flat . The pickled artichoke heart did not save the seared tuna from tasting bland and boring. The whole dish didn't feel very Mediterranean to me, it was crying for help from maybe a few slices of olive, a few drops of balsamic, or a bit more citrusy treatment.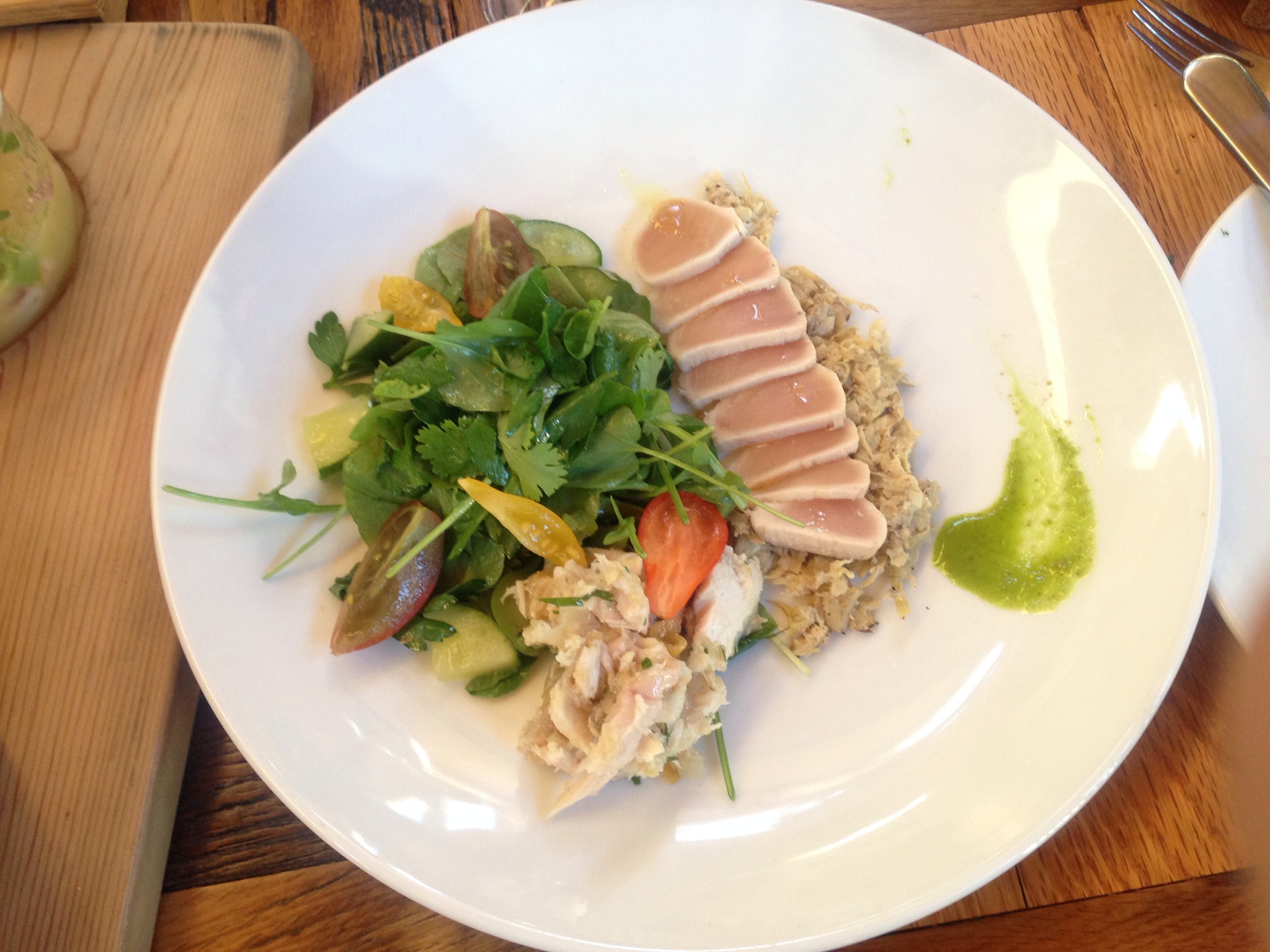 Salsiccia Pizzette was a more successful dish. The pizzette were perfectly cooked and the flavours were all there and exciting: sausage, fennel, and provolone, which was quite the contrast to the tuna dish.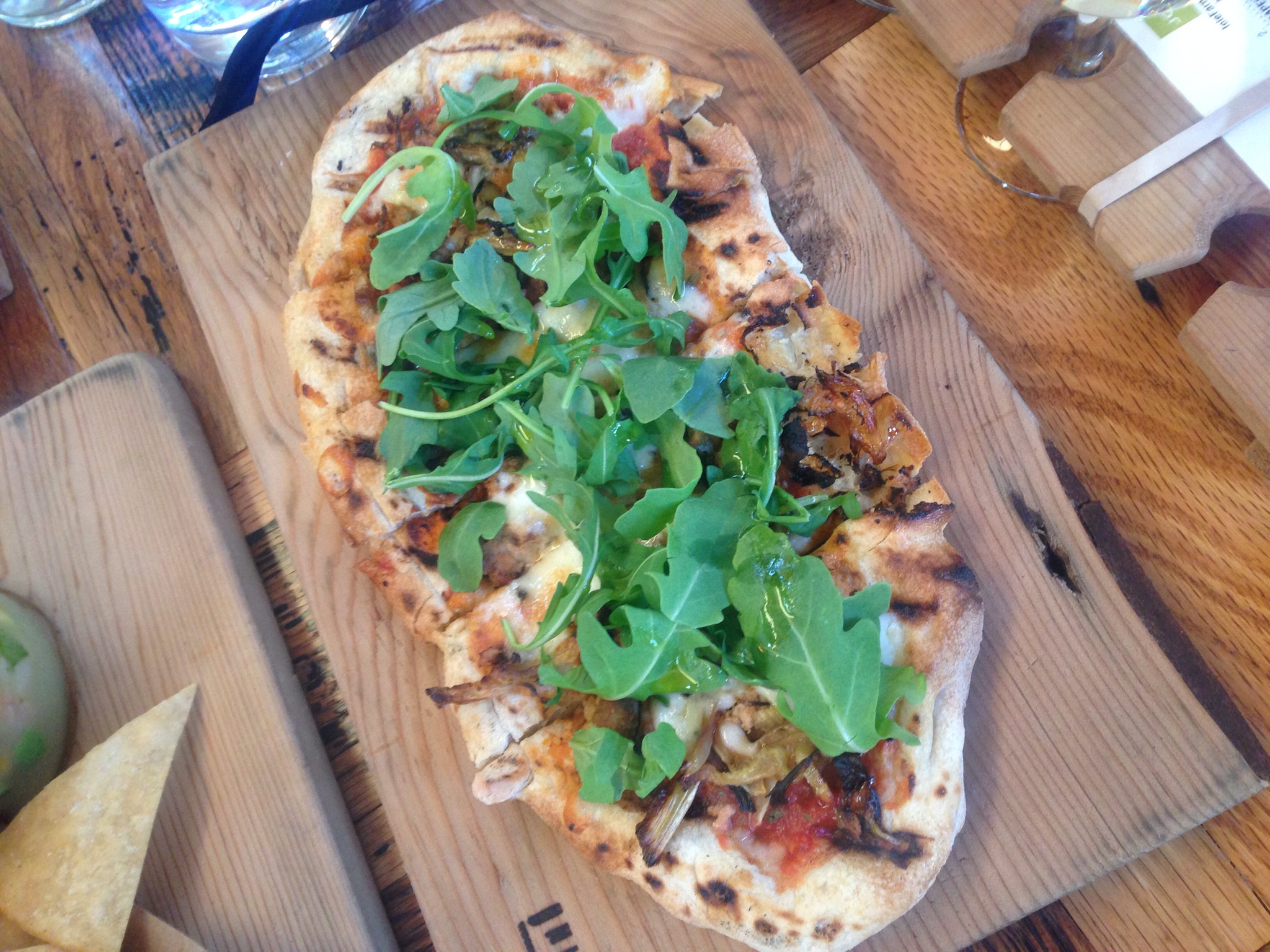 Official website:
Map and other reviews: