Well you probably will not get the best service in the world here at Lumingchun, but I have kept coming back because the food here is good. I took my mom to Yaohan Centre food court to grab a quick lunch. She set her eyes on this place since she had never had Xi'an food. And she was impressed by how well her noodle soup was prepared with quality ingredients.
Xi'an is an old city in Northwest China, famous for being the capital of the Tang dynasty over 1000 years ago. The Xi'an cuisine is not as flashy and popular as Cantonese, Sichuan, or Shanghai cuisine among the foreigners, but it definitely has its own glorious and proud dishes. Hand-made noodle and flat bread meat burger (rou jia mo) are definitely among them.
I had the spicy lamb hand-made noodle soup. The chilli sauce was really flavourful, complementing the broth pretty well. The noodles were perfectly cooked and lamb meat tasted fresh. I also loved the addition of seaweed and bean curd skin for the crunchy textures.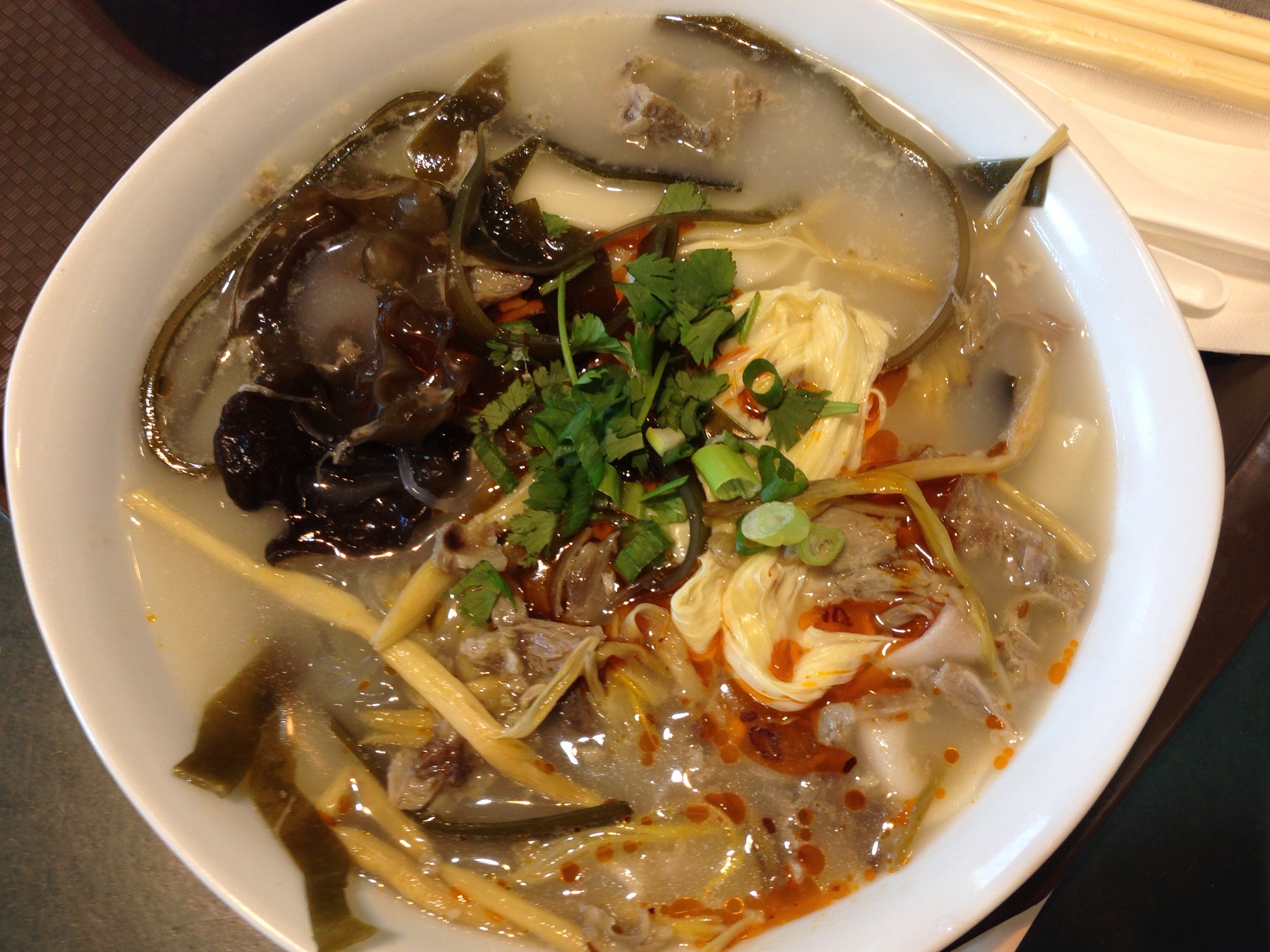 Mom had the lamb and herbs hand-made noodle soup. The soup base was similar to mine but was brewed with special herbs such as dang gui (Chinese angelica root), and the herbal presence was quite potent. It was supposed to be really good for the health of seniors. I liked the herbal flavours but wasn't sure if it would please everyone.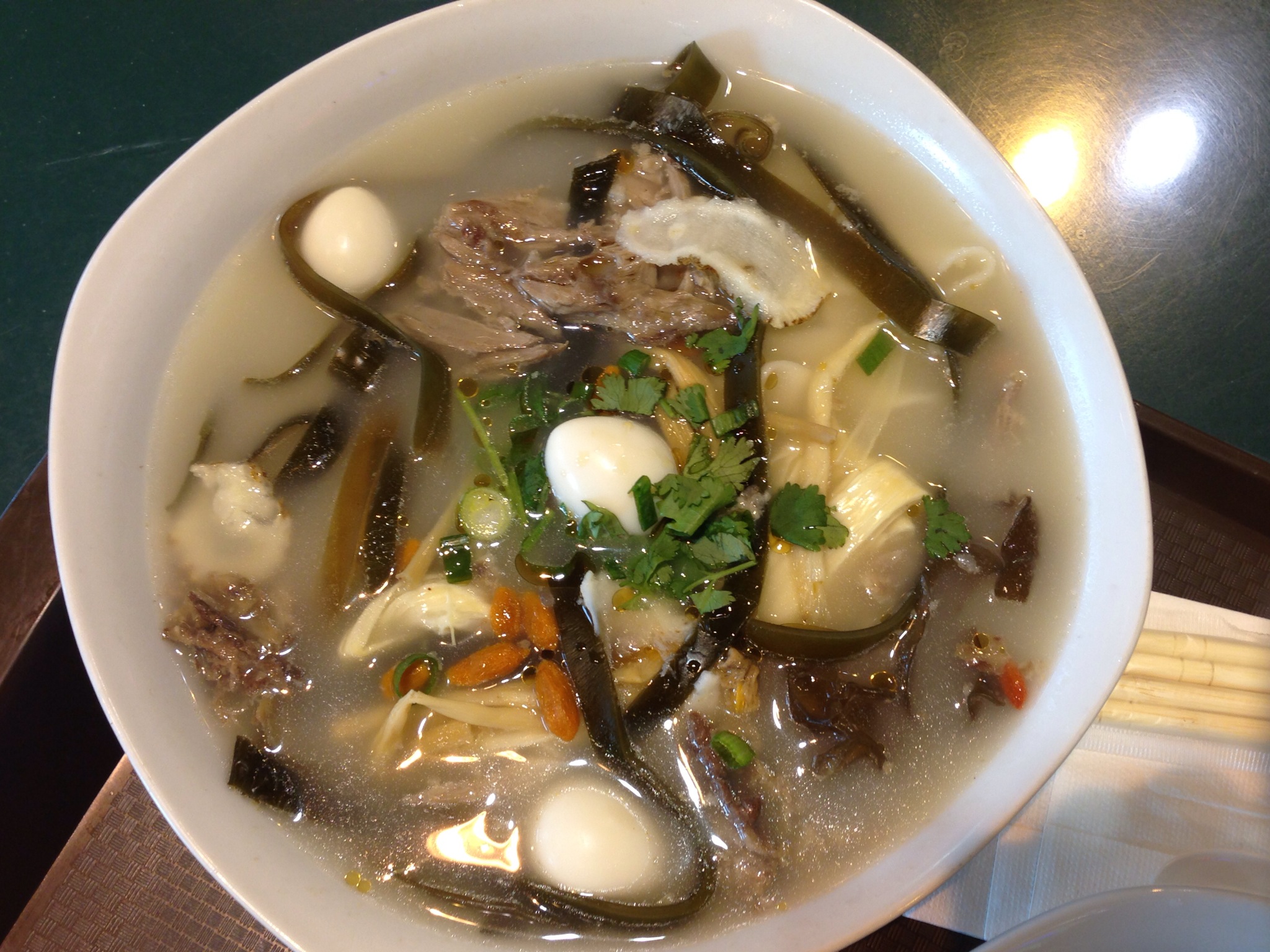 We loved the rou jia mo, the little flat bread burger filled with pulled pork, preserved cabbage, and fresh herbs. The chilli sauce was spicy but not overpowering. The flat bread buns were steamed and toasted on flat grill, complementing the meat nicely.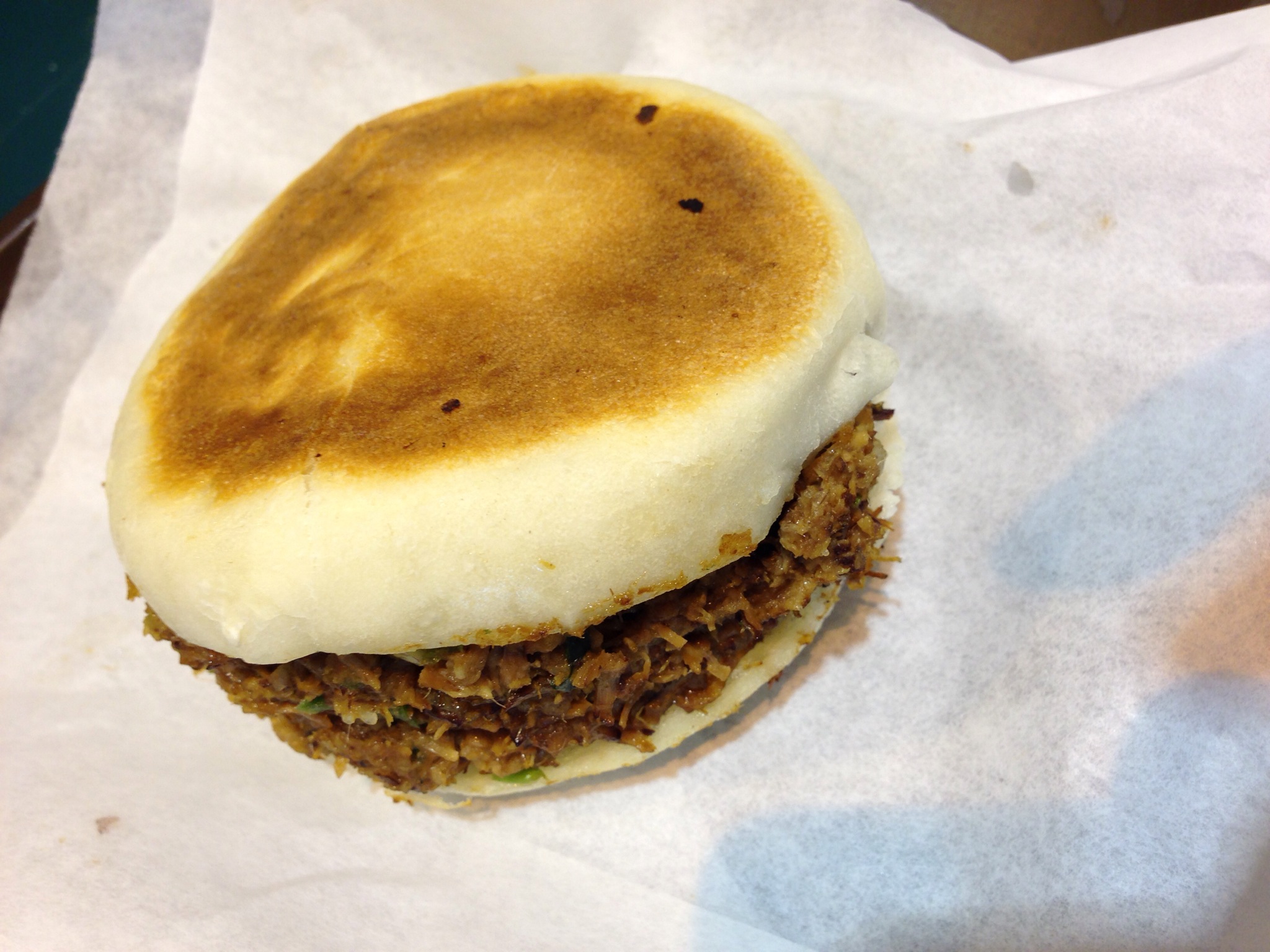 The only complain I had was that, I wish the girl at the front were a little friendlier.
Map and other reviews: