I was fortunate to attend one of the highly anticipated events at Vancouver International Wine Festival (VIWF) this year, Torres: History Build Future.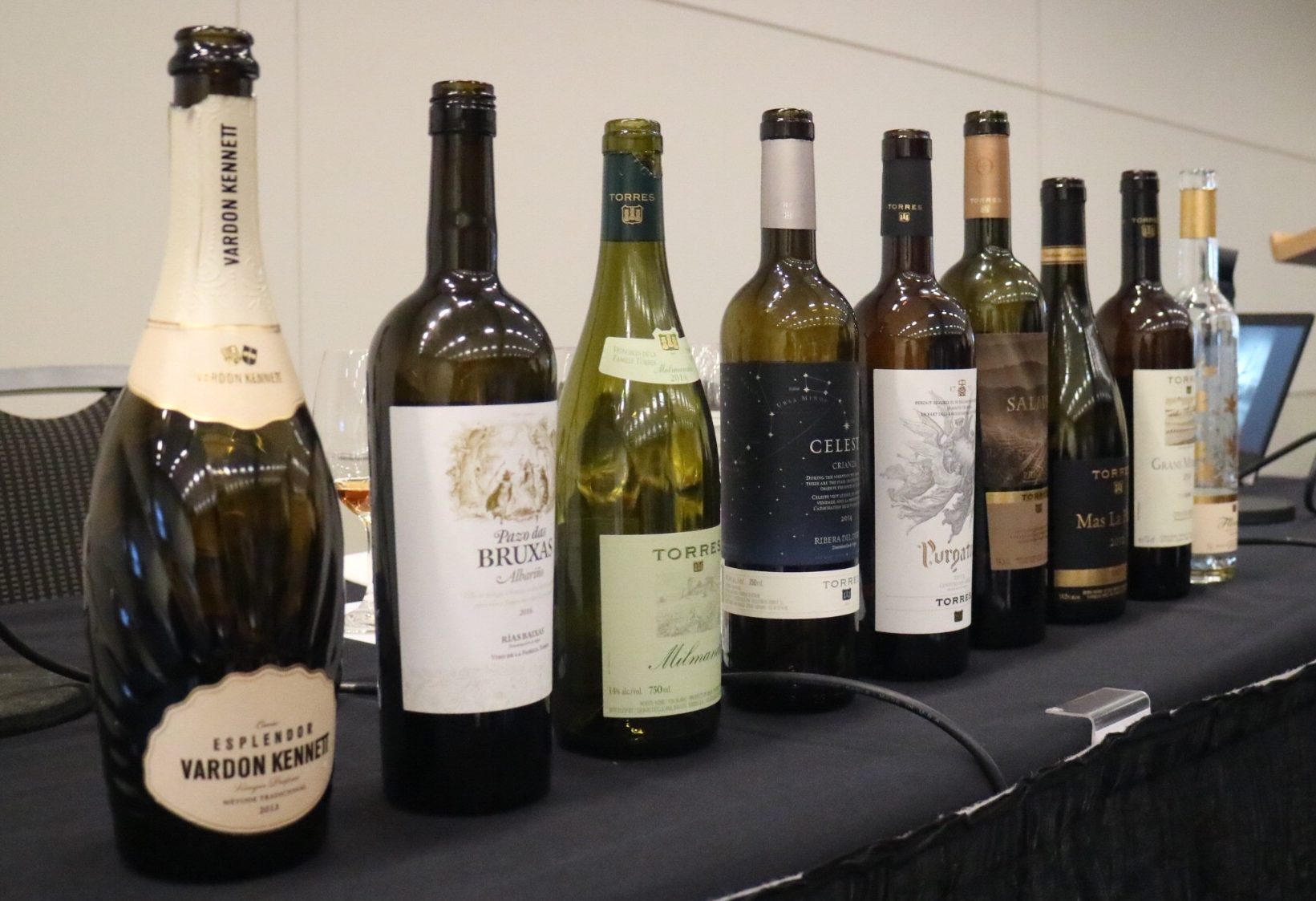 Torres is the family winery with such extensive vineyards and is the largest in Spain, and Spain's largest producer of DO wines under its own label, exporting to more than 140 countries. They also run winery in Chile and United States.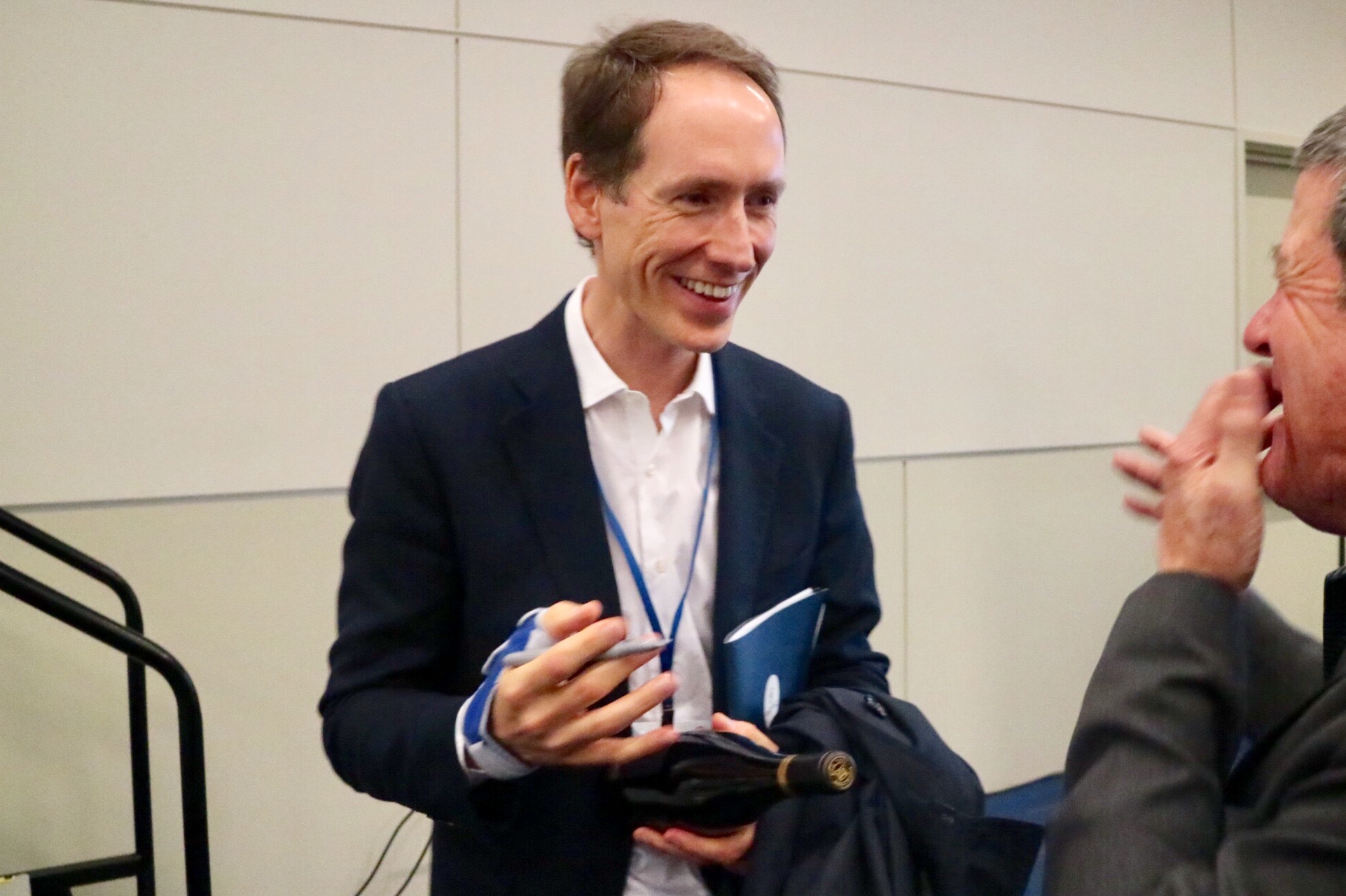 We were welcomed by Miguel Torres Maczassek, the 5th generation of a family and the general manager of the wine empire.  The accomplished Spanish winemaker passionately shared how the Torres family has addressed issues social, environmental and economic sustainability, and by combining the traditions inherited by his ancestors, will provide the constant innovation to lead the future. The session is moderated by local wine reviewer and writer, Anthony Gismondi.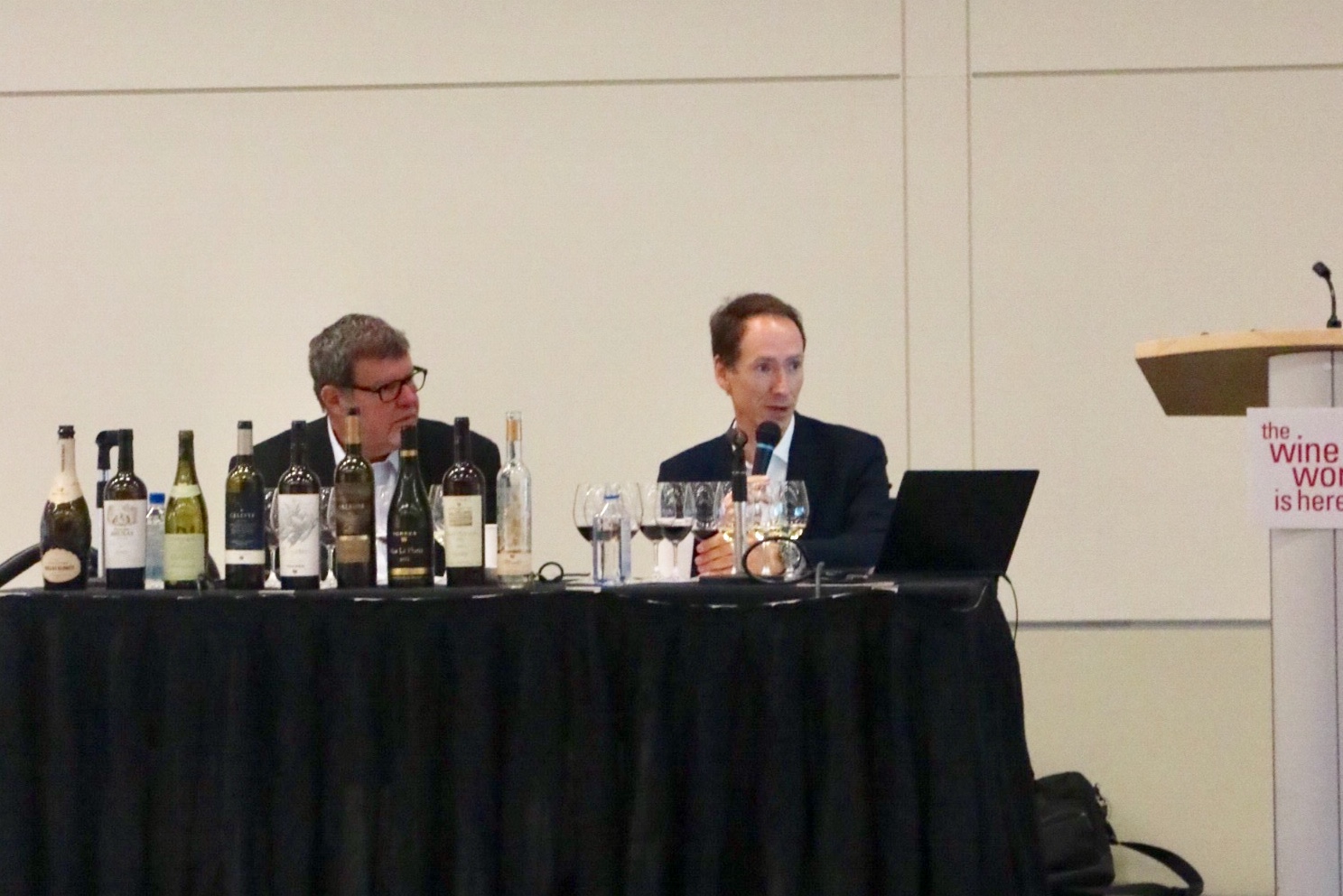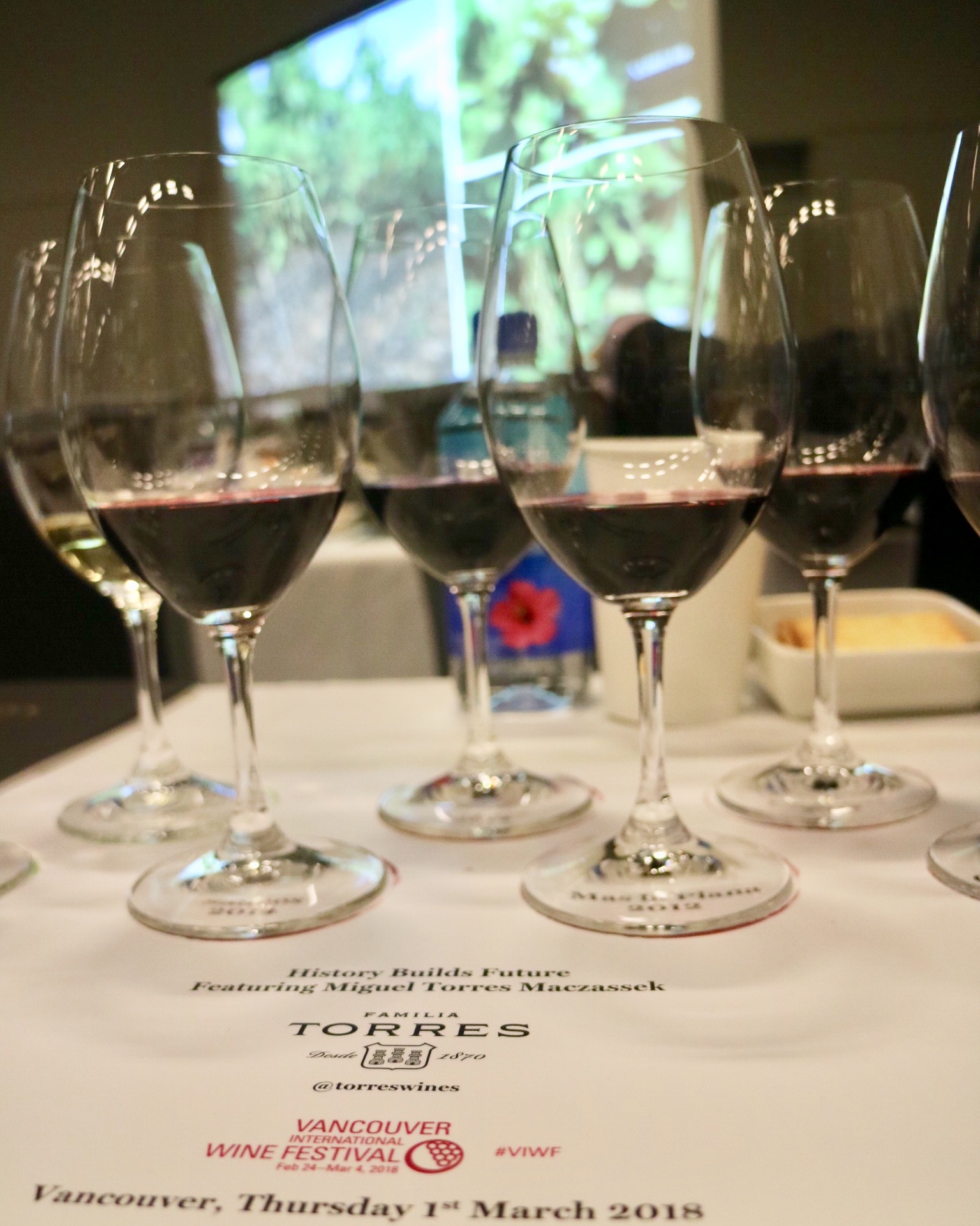 Here featured wines I tasted:
Esplendor by Vardon Kennett 2013
Pazo de Bruxas 2016
Milmanda 2014
Grans Muralles 2010
Mas La Plana 2012
Celeste 2014
Purgatori 2013
Salmos 2014
Floralis Moscatel Oro NV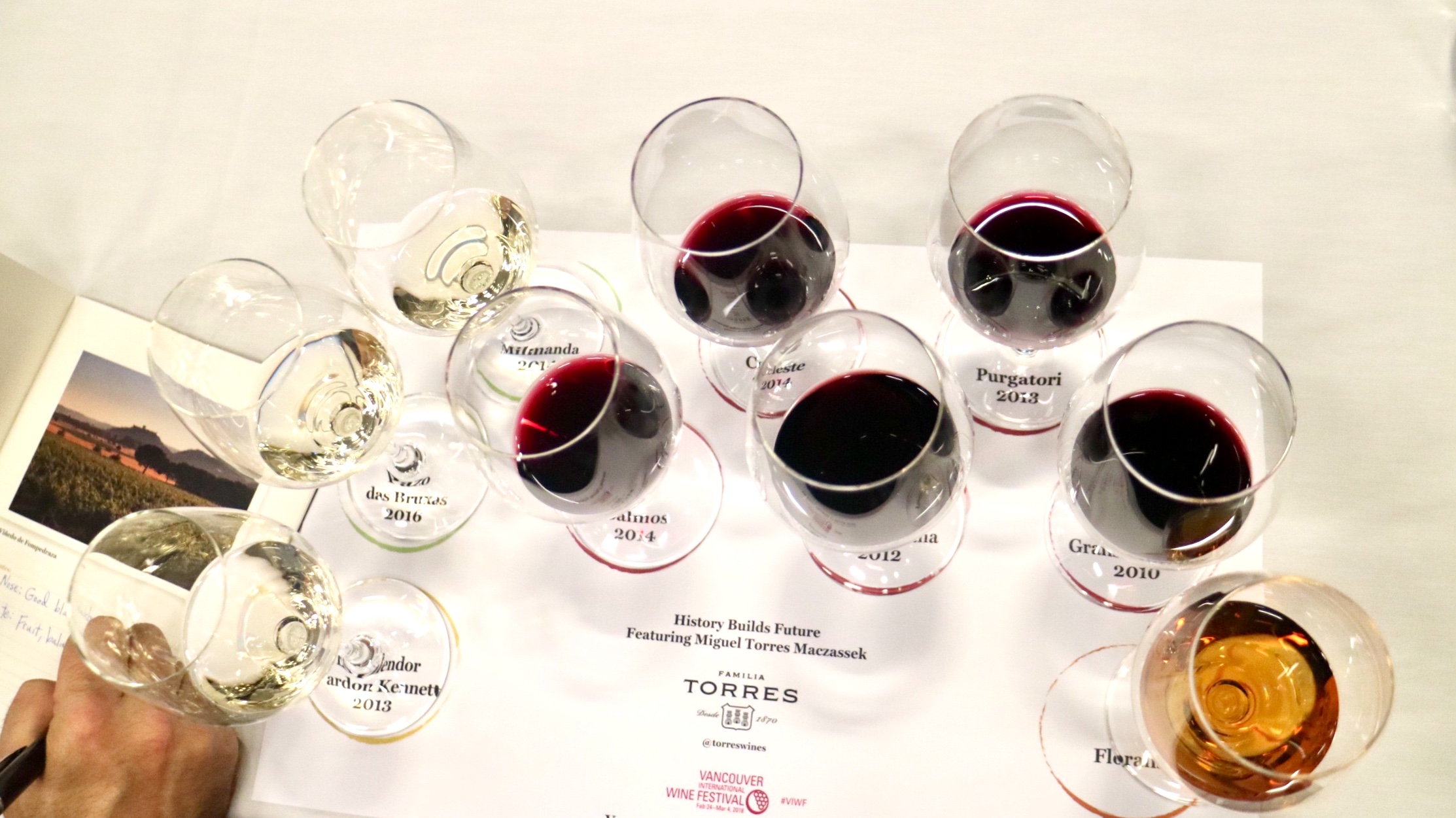 Esplendor by Vardon Kennett 2013
Grapes: Pinot Noir, Chardonnay, and Xarel
Tasting notes: This Catalan sparkling exhibits dry and crisp quality, but subtle on the aromatic side. It's very elegant.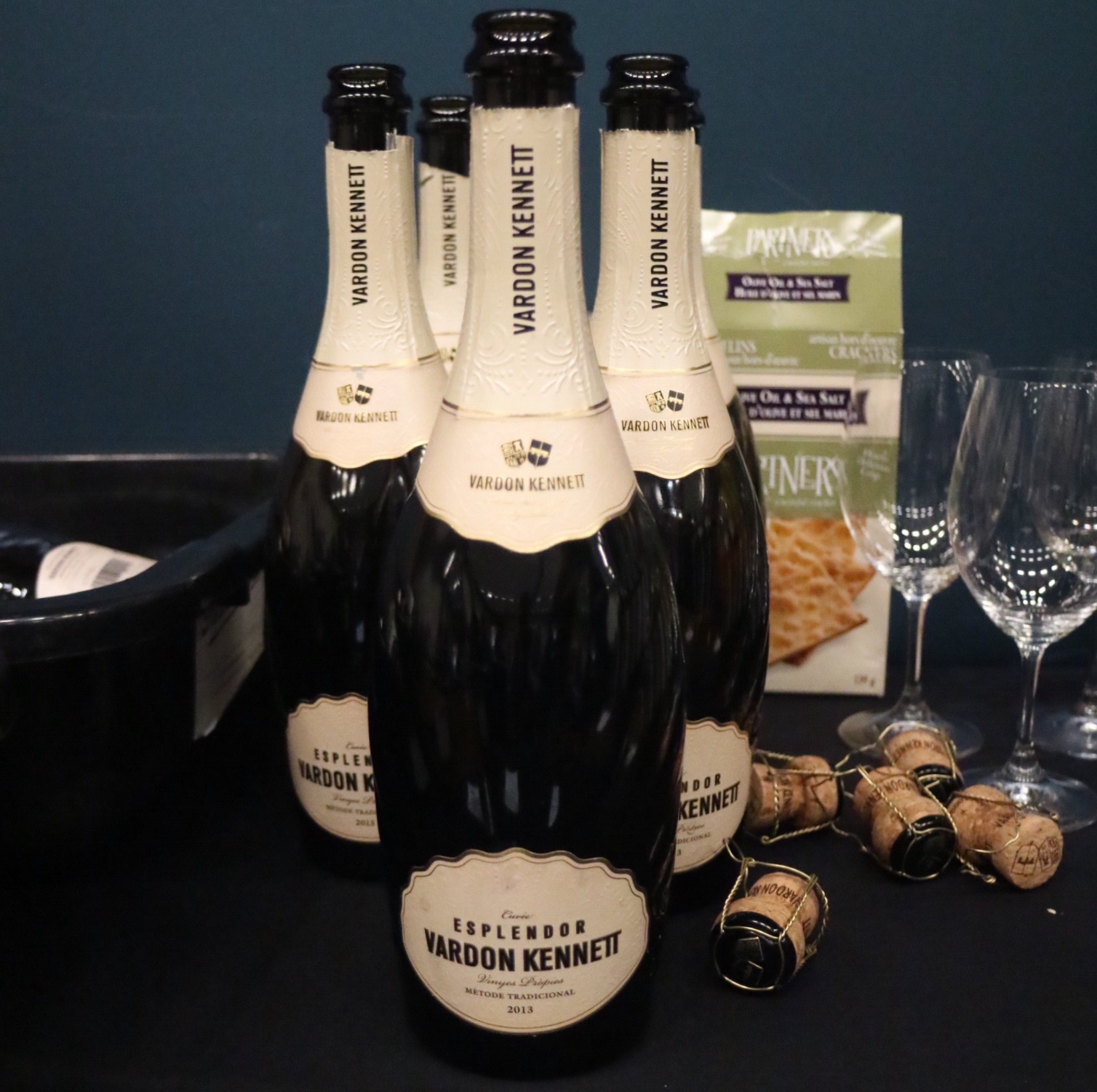 Pazo de Bruxas 2016
Grapes: Albarino (100%)
Tasting notes: This is produced in the old country houses surrounded by forests, and the legendary Galician witch stories. The wine has a very strong seductive fragrance, although it tastes very light and refreshing.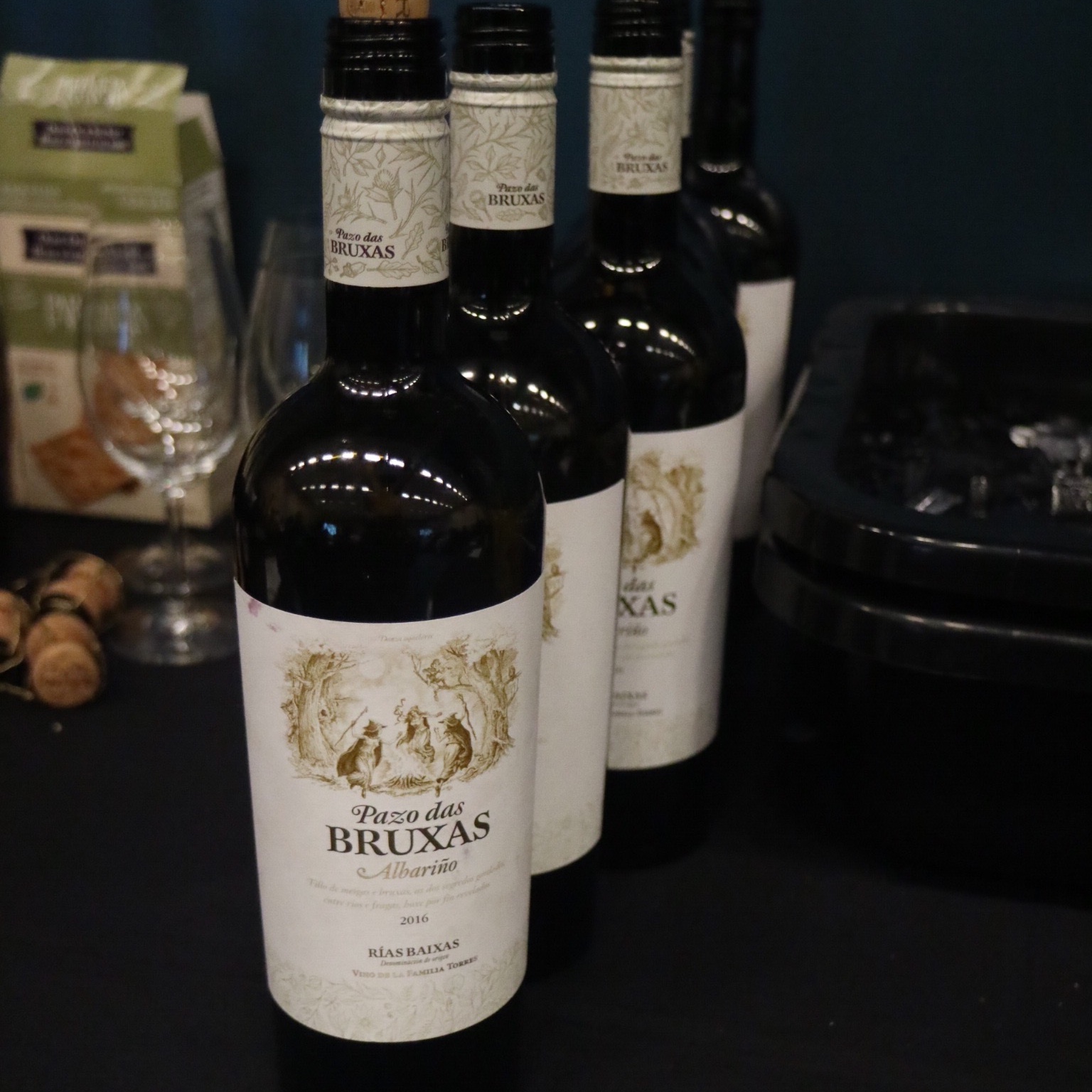 Milmanda 2014
Grapes: Chardonnay (100%)
Tasting notes: 2014 is a rainy year but also very warm in the region, and the Chardonnay, although aged in French oak barrels, exhibit very subtle oakiness and nice buttery notes. The premium Chardonnay is priced at $70.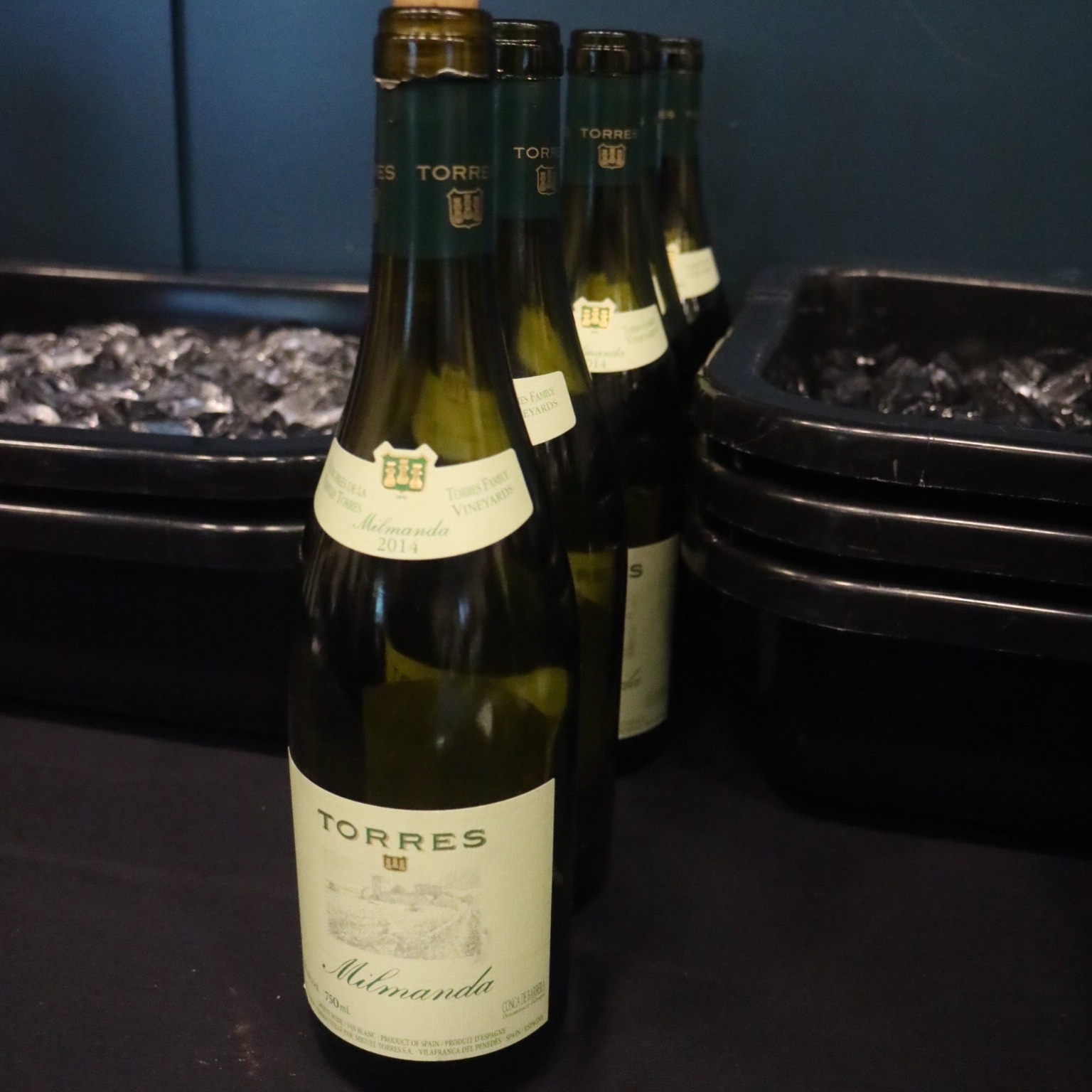 Celeste 2014
Grapes: Tinto fino (100%)
Tasting notes: Three centuries in the making, this wine shows the Torres family quality.  The colour is dark and sexy, exhibiting smokiness and notes of berries, and it's very smooth on the palate. It's $25.99, which is a great value for collecting.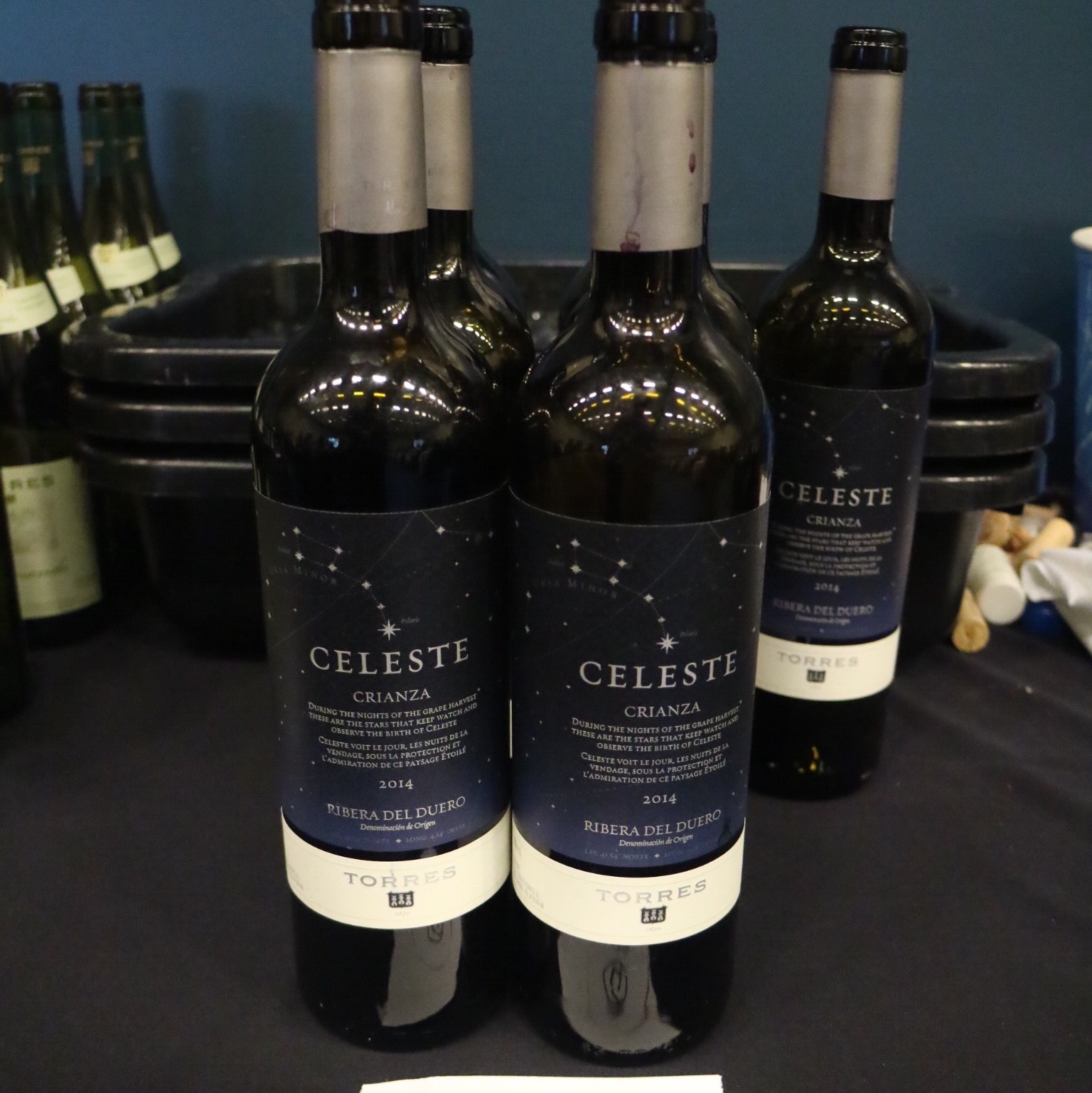 Purgatori 2013
Grapes: Carinena, Garnacha, and Syrah
Tasting notes: it's about wine with a "dry farming" scenario, with the area known for its harsh climate and tough conditions. The story behind is interesting but the taste of the wine is not as memorable as the rest.  ($50)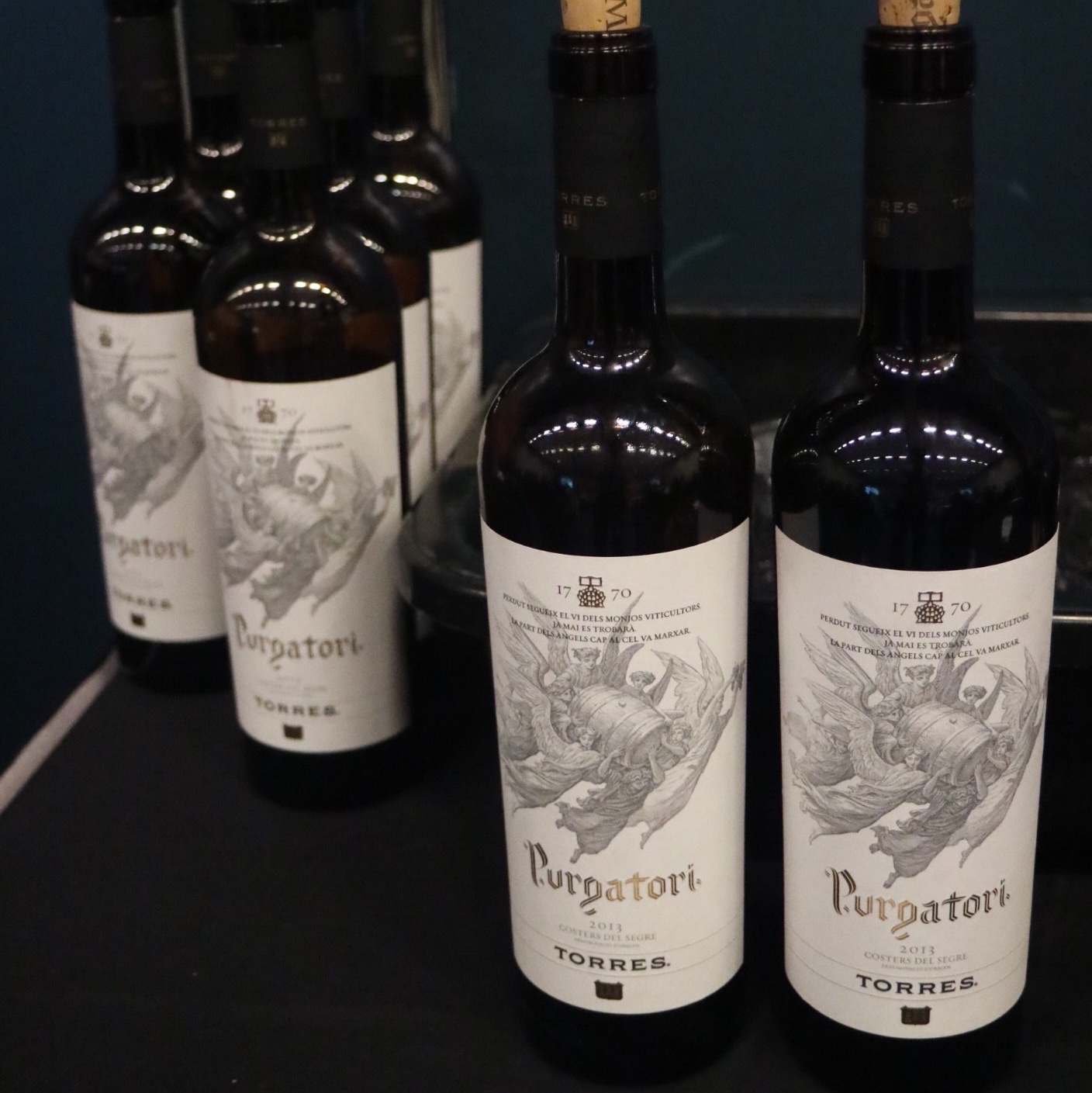 Salmos 2014
Grapes: Carinena, Garnacha, and Syrah
Tasting notes: this 50-dollar premium red blend exhibit a lot of potentials, with a good depth of flavour and a mineral character. However, it would taste even better after it's aged because I could still taste the rawness of a younger wine.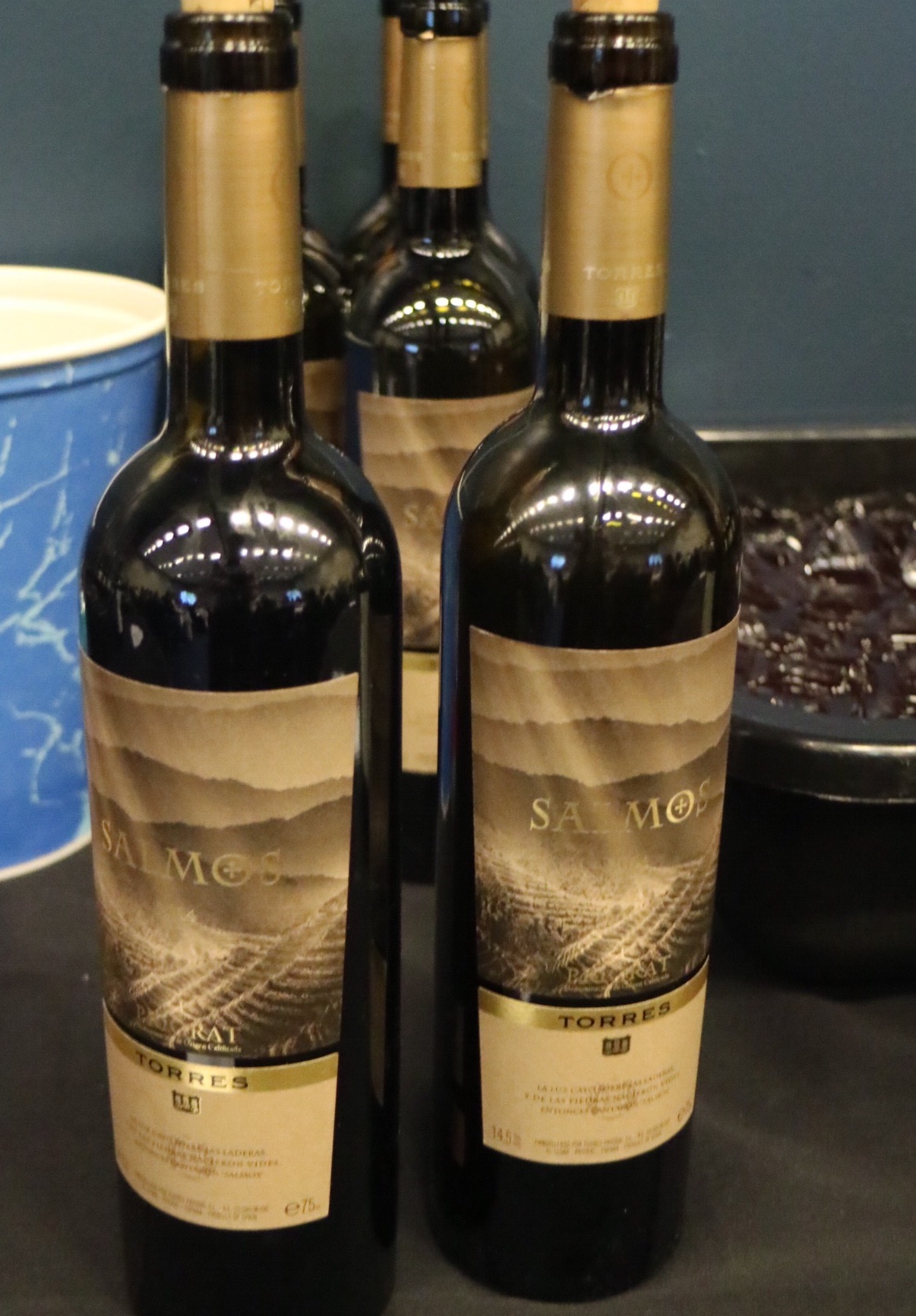 Grans Muralles 2010
Grapes: Garnacha Tinta, Carinena,  Monastrell, and the ancestral grapes Garro and Samso/Querol.
Tasting notes: It is the crown jewel of the evening ($120 ~ 140).  Garro and Querol were to believed to be extinct, but discovered again, making this wine very special with such such unique flavours. I really enjoyed this wine, which possesses the complexity to match up with many premium red wines in the world.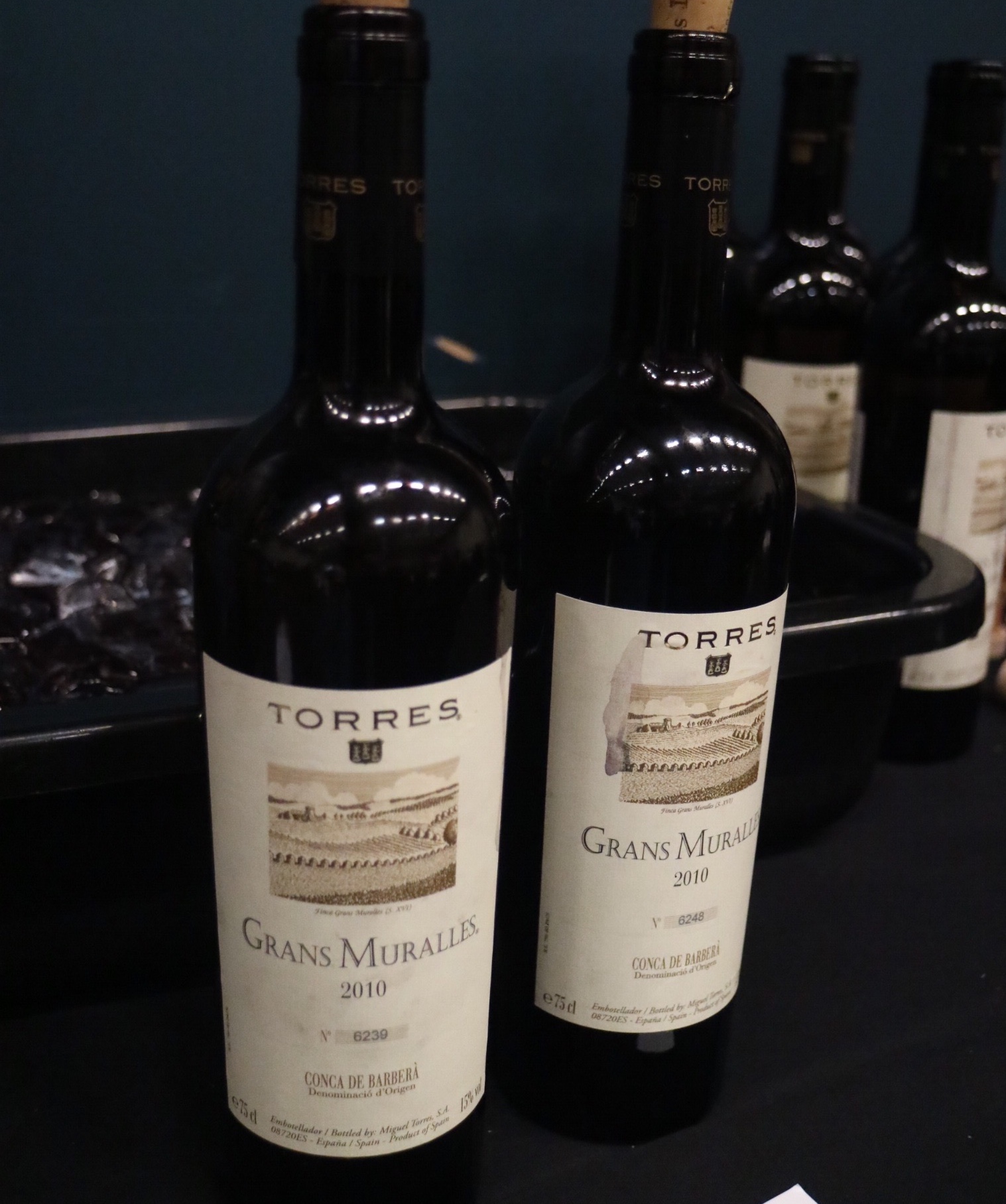 Mas La Plana 2012
Grapes: 100% Carbernet Sauvignon.
Tasting notes: this premium red wine ($68) is all about balance.  Having won a number of international awards over some of the French wines. The history behind it is amazing. This is one of the most important wines that put Spain on the map of world-class wines in 1970's.  It is very clean tasting and showed a luxurious quality on the palate.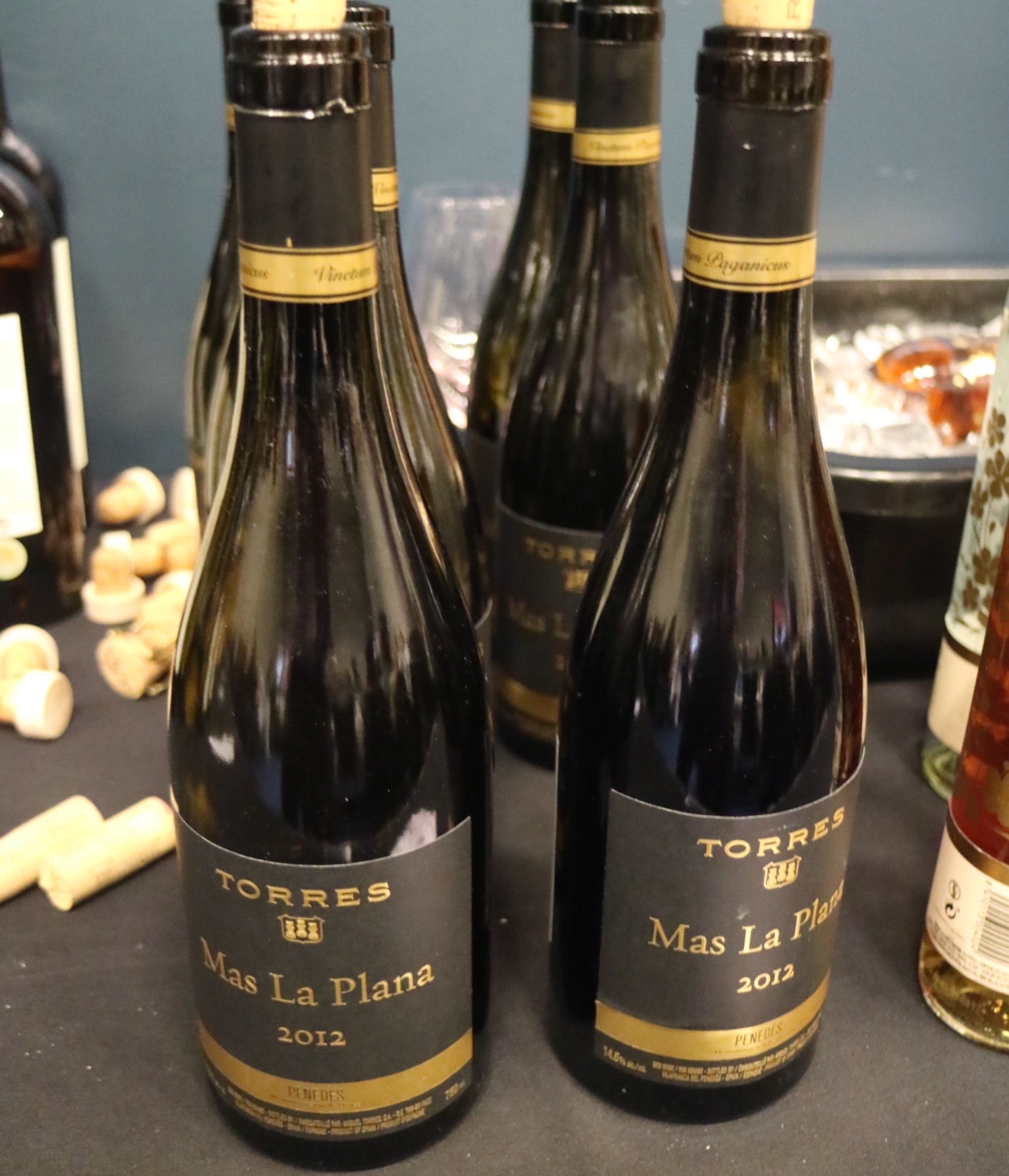 Floralis Moscatel Oro
Grapes: 100% Muscat d'Alexandrie
Tasting Notes: It's floral. It's sweet. It's delightful!  It is one of the Mediterranean's most characteristic dessert wines ($30). They have been making it since 1946. I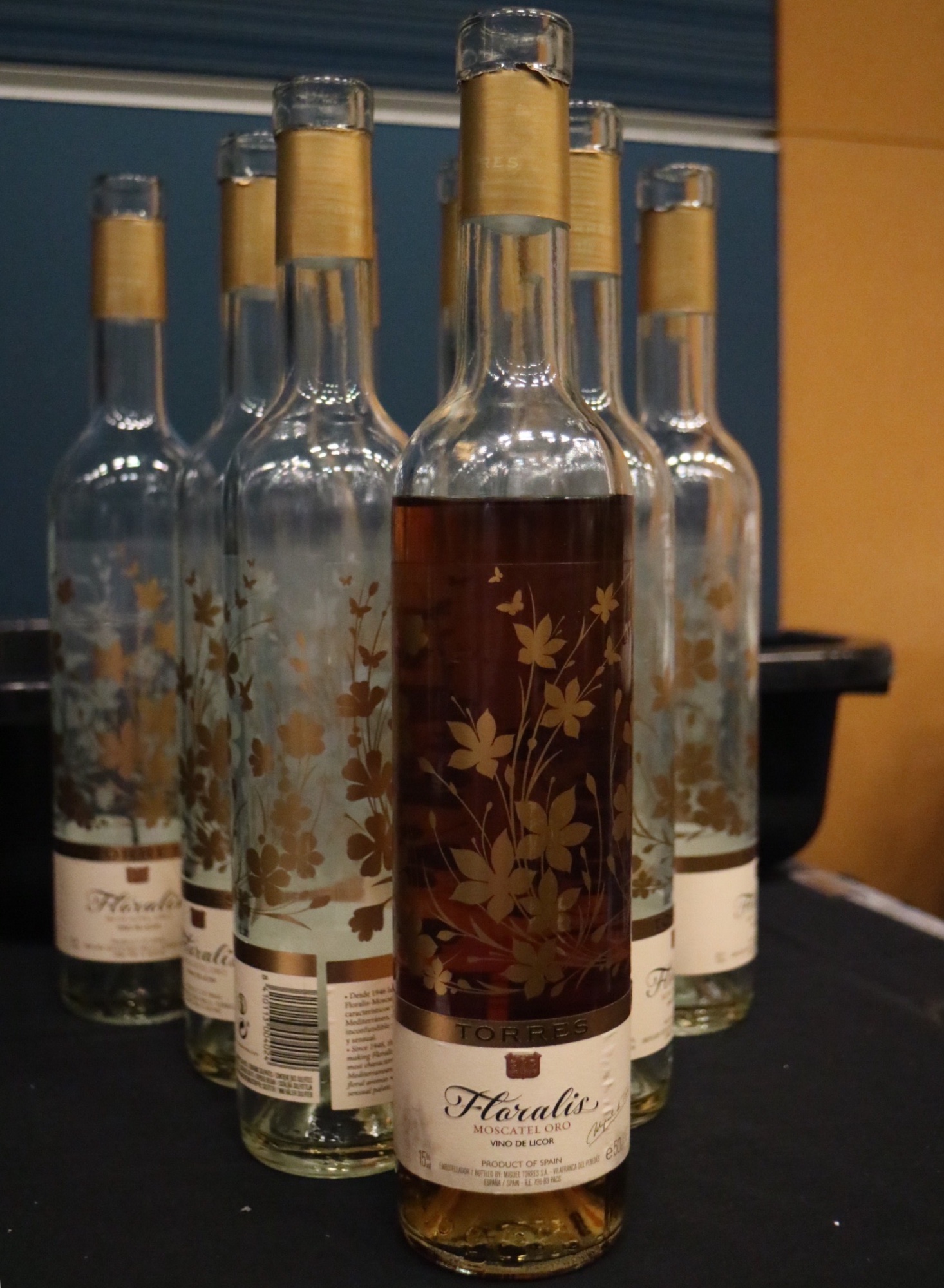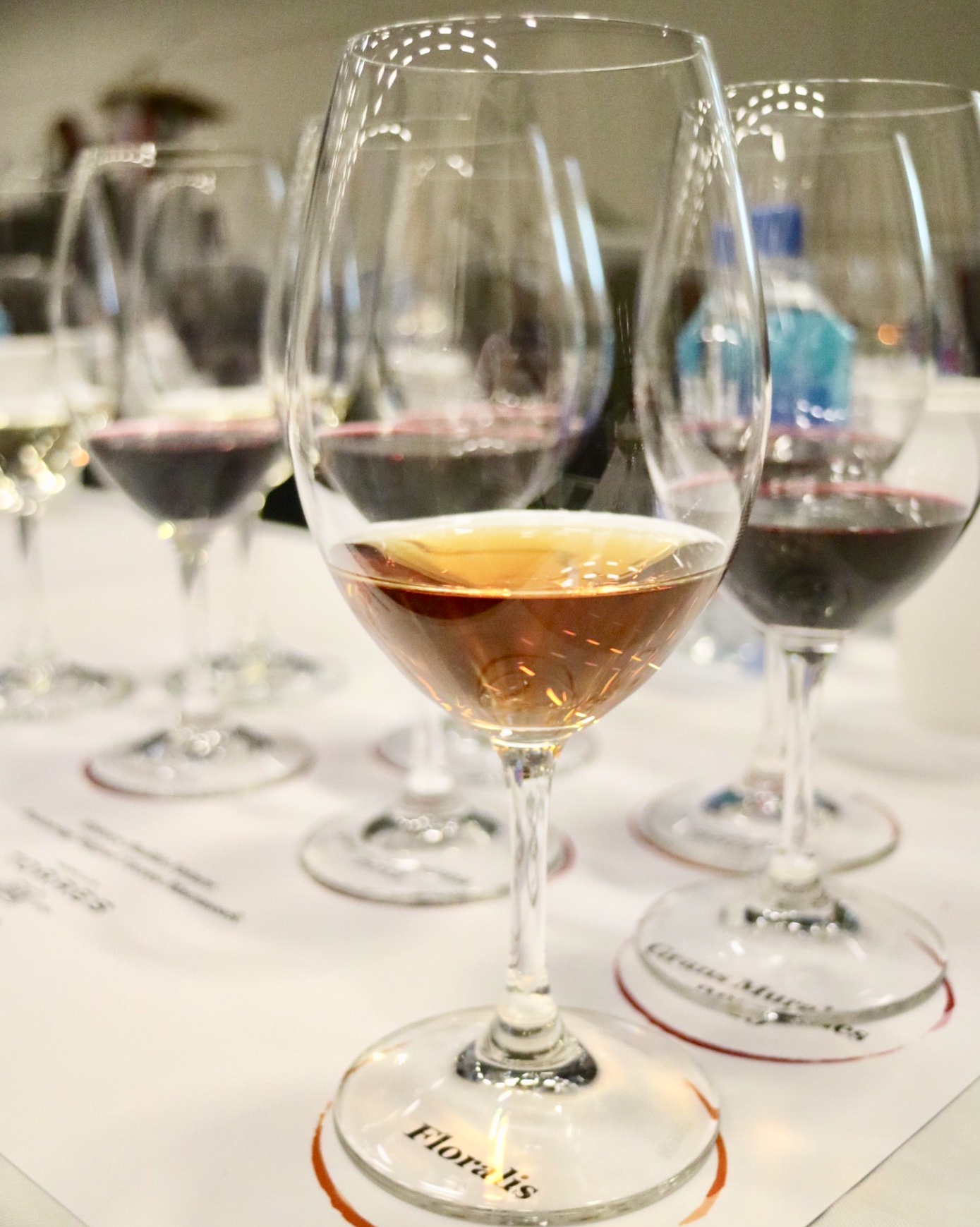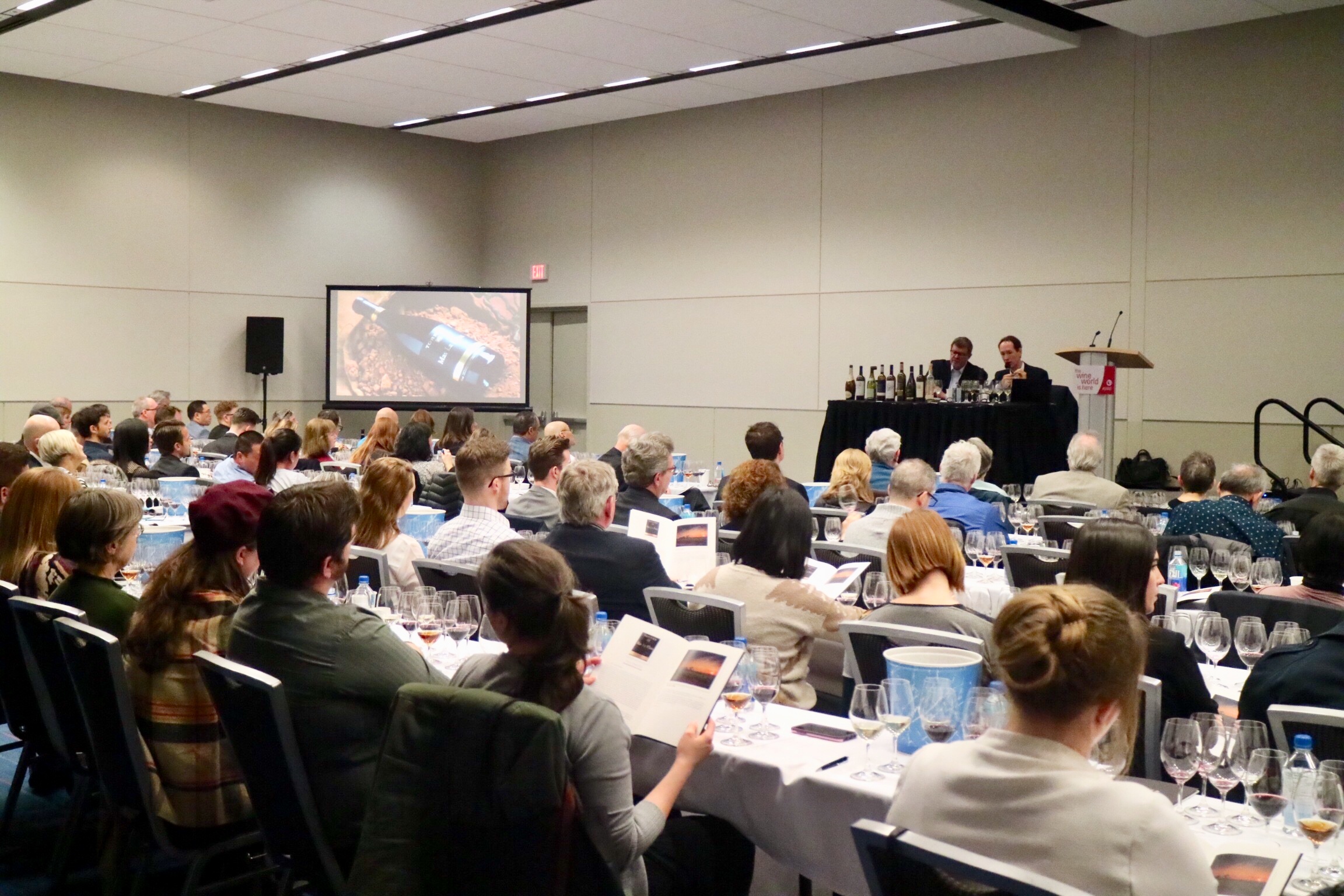 The $65 event was all sold out and for a very convincing reason – it's one of the biggest highlights of this year's theme for VIWF – "The Wines from Spain and Portugal".  A number of beautiful Spanish wines were discussed and poured, from iconic wine regions like Priorat and lesser-known appellations like Conca de Barberà.  In the end, it was the winemaking philosophies behind this great family that had captured many wine lovers' hearts, including mine.  A food and wine tour to Spain is definitely on my list.