Can't believe it's been a year since the last Pizza Palooza. Time sure flies. The annual pizza tasting extravaganza by Vancouver Foodster is similar to his Tasting Plates Series events, at which you get a map, and hunt down delicious food at different participated restaurants on your own time. This pizza tasting event is great for anyone who has a big appetite. But if you don't, it's okay because you can take the pizzas and they will taste just as good the next day after you pop them in the oven.
We start at Living Produce Aisle for registration and getting our tasting map. They offered refreshing shots of beverages made from their fresh produce. A shot of energizing green wheatgrass juice definitely got me ready for all the eating that we were going to do tonight.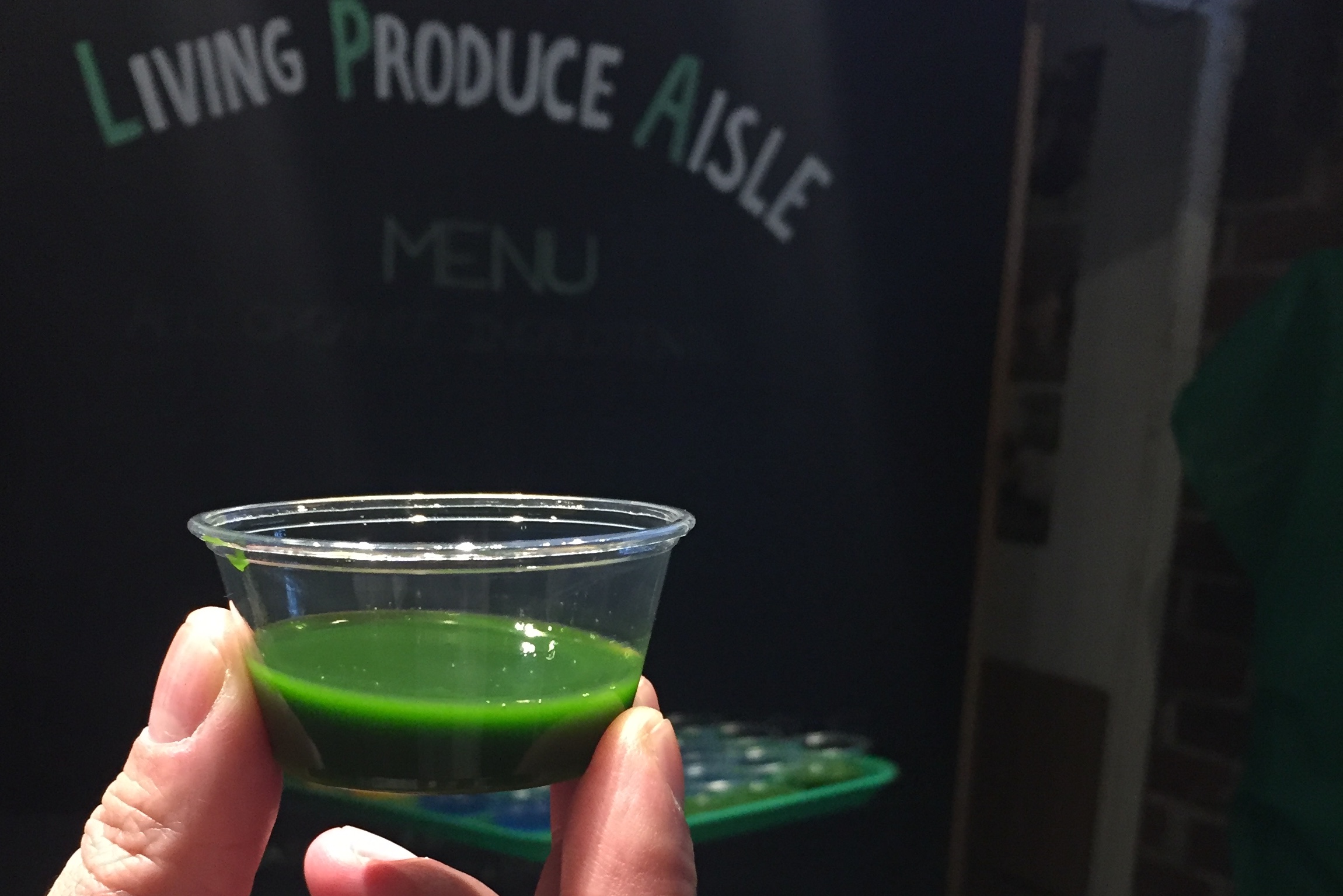 We have 5 stops this year, and they are all in the downtown area, with 2 in Gastown and 3 in Davie Village. This is a major improvement from last year as they destinations were all over the city.
We decided to hit the 2 in Gastown first.
Stretch Roman Pizza
415 Abbott St, Vancouver, BC V6B 2L2
(778) 379-6400 or stretchpizza.com
At Stretch, they offer 2 flavours of their traditional Roman style pizza, which is usually baked as a long rectangle and sold by weight of the slice. The 2 were the Pancetta e Scamorza, featuring pancetta, Parmigiano, and smoked mozzarella, and the Caprese, topped with bocconcini, cherry tomatoes, and fresh basil.  The Roman pizza is made with 00 flour, which makes the pizza softer, although resulting in the thicker crust.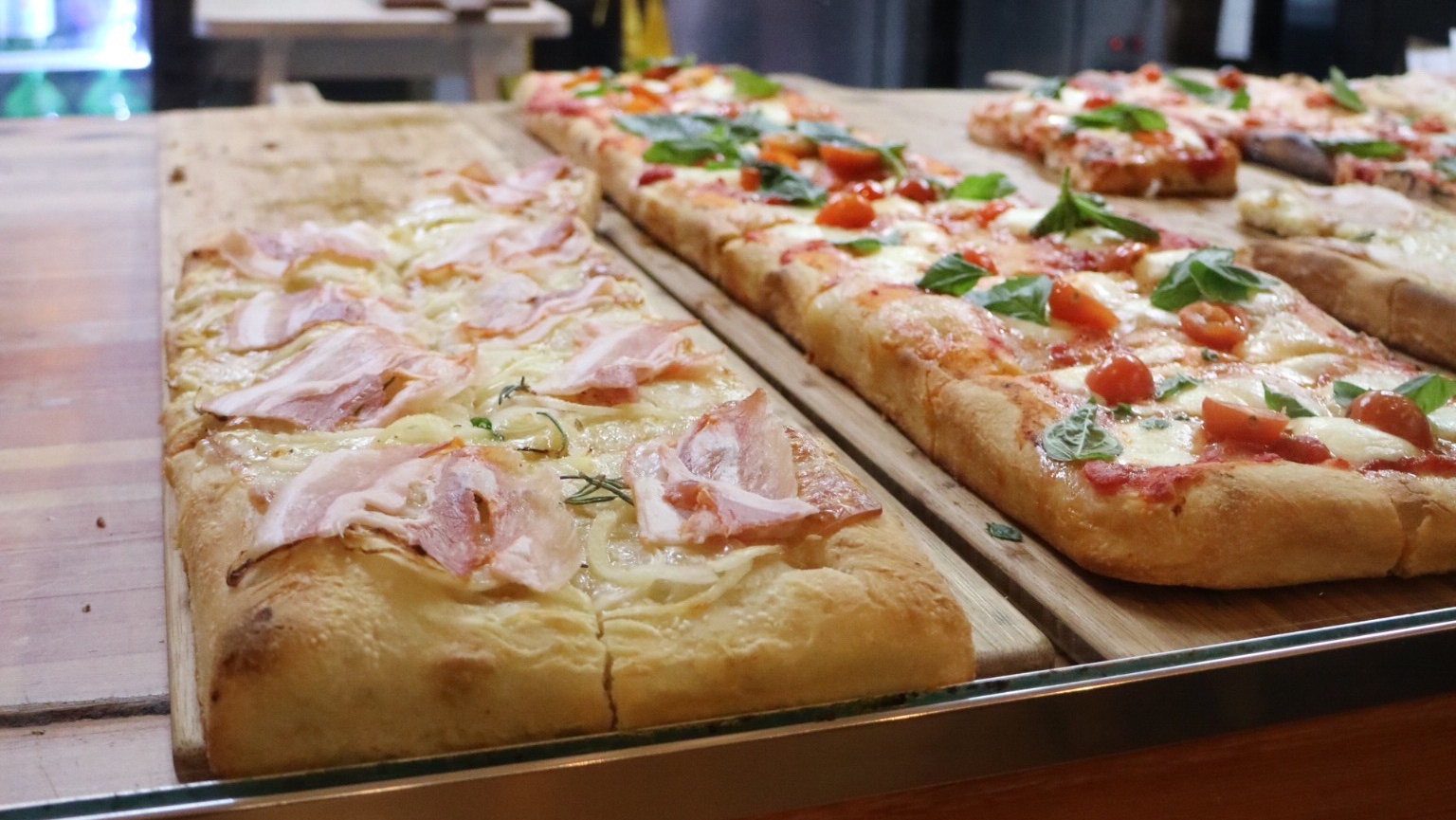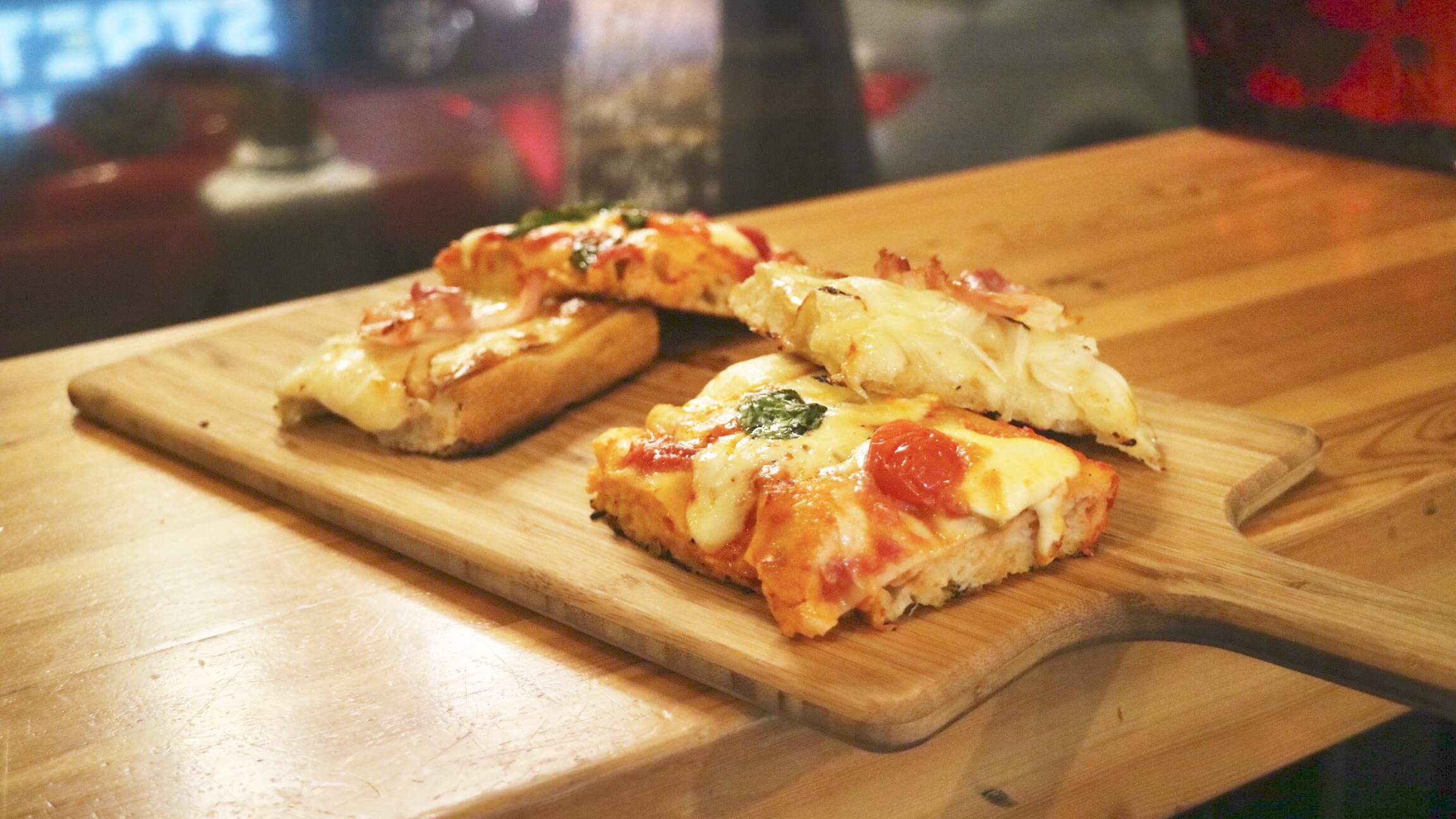 Ignite Pizzeria Express
508 W Cordova St, Vancouver, BC V6B 0G8
(604) 428-4554 or ignitepizzeria.com
Arriving at Ignite Pizzeria Express, a new development by the pizzeria's parent shop in Mount Pleasant, it reminded me of the express food places in Japan because it was so clean, white, and bright inside. The travel for pizza took us from Rome to Southern Italy, where thin crust pizza is dominant. We could choose 2 slices from any of the pies they were serving that evening. And I pick the "Ham", featuring Italian ham, olives, mushrooms, artichokes, and fior de latte. It was fully loaded and packed with Mediterranean flavours.  I also tried the Spicy Roast Beef, with fior di latte, roast beef, parmesan, mozz, red onion, and jalapeno. It kind of reminded me of a Philly Cheese sandwich, but the cheese flavour is definitely more complex. here.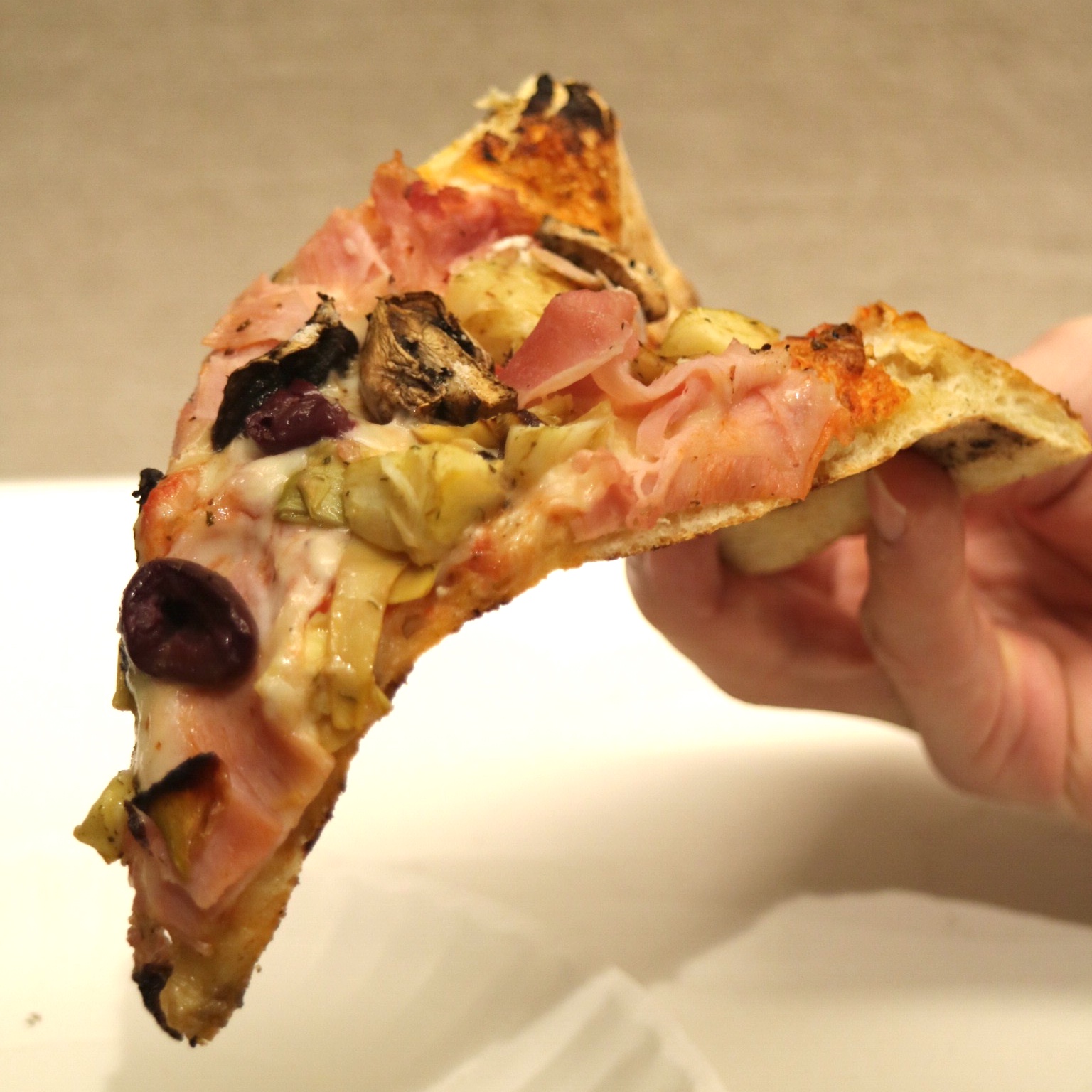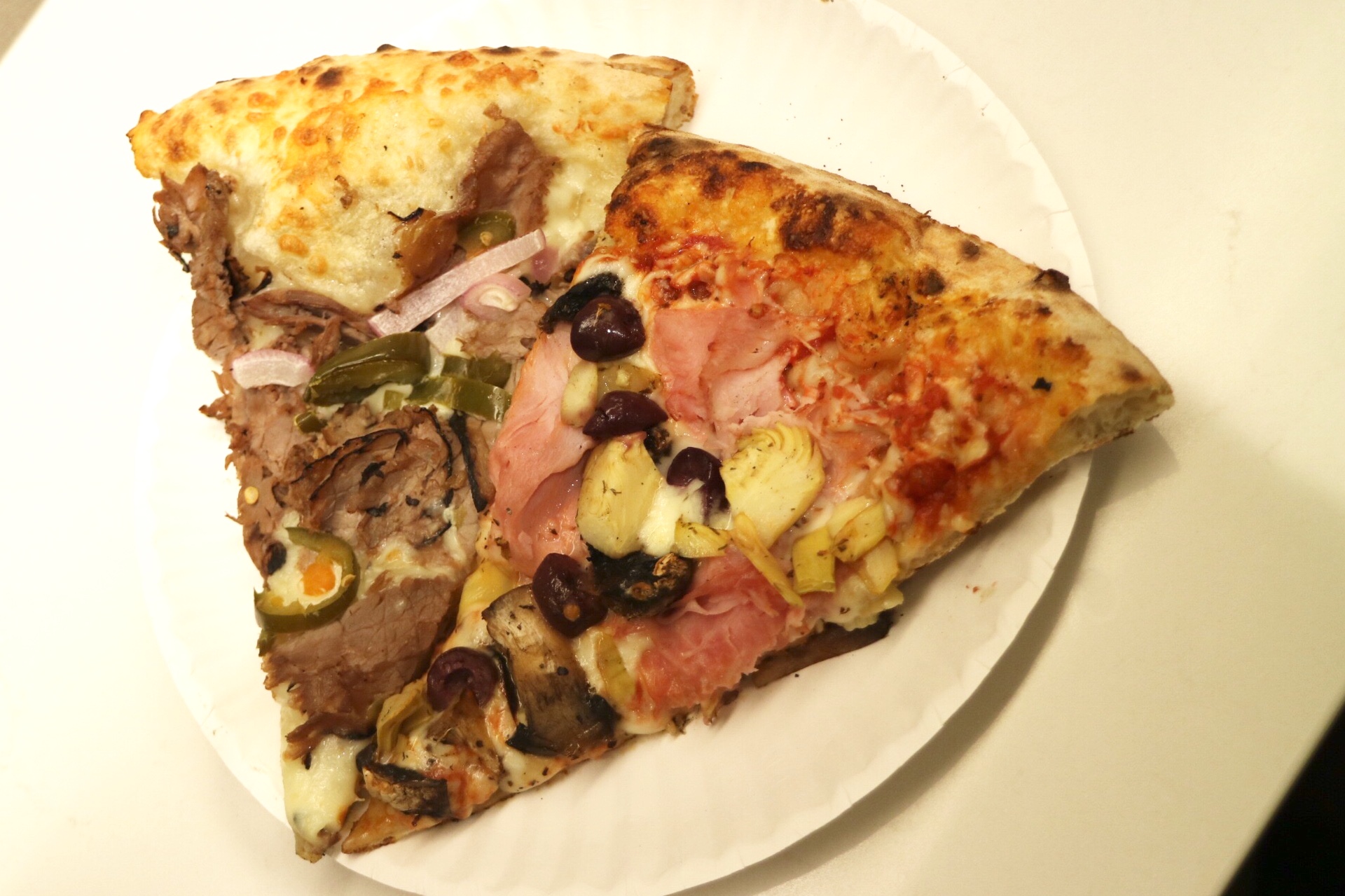 Davie Dosa Company
1235 Davie St, Vancouver, BC V6E 1N4
(604) 669-5899 or daviedosacompany.com
Next, we were up for some South buy tramadol online uk Asian pizza at Davie Dosa Company. Dosa restaurants have been popping up the last couple years. The gluten-free dosa bread has a slightly different from the regular bread, but just as tasty in my opnion. We tried the following: the Curry Lamb Indian Pizza and the 1235 Indian Pizza. The curry lamb has some really bold curry flavours and I love it! The 1235 pizza is rather interesting, topped with bell peppers, tomoato, carrot, cottage cheese, and cilantro. I was also impressed with the spicy lentil soup dip, along with the coconut dip, and the tomato ginger chutneys.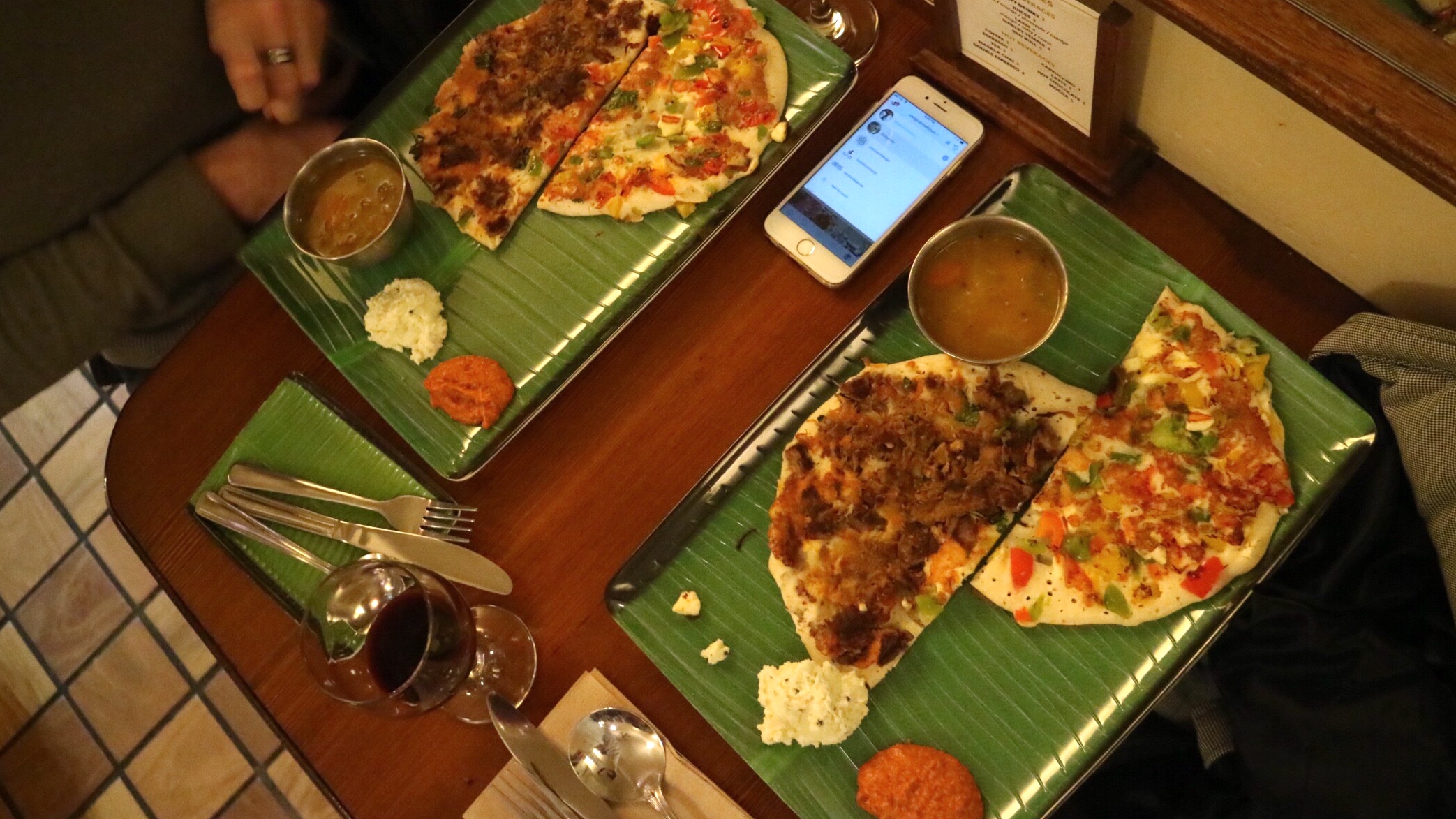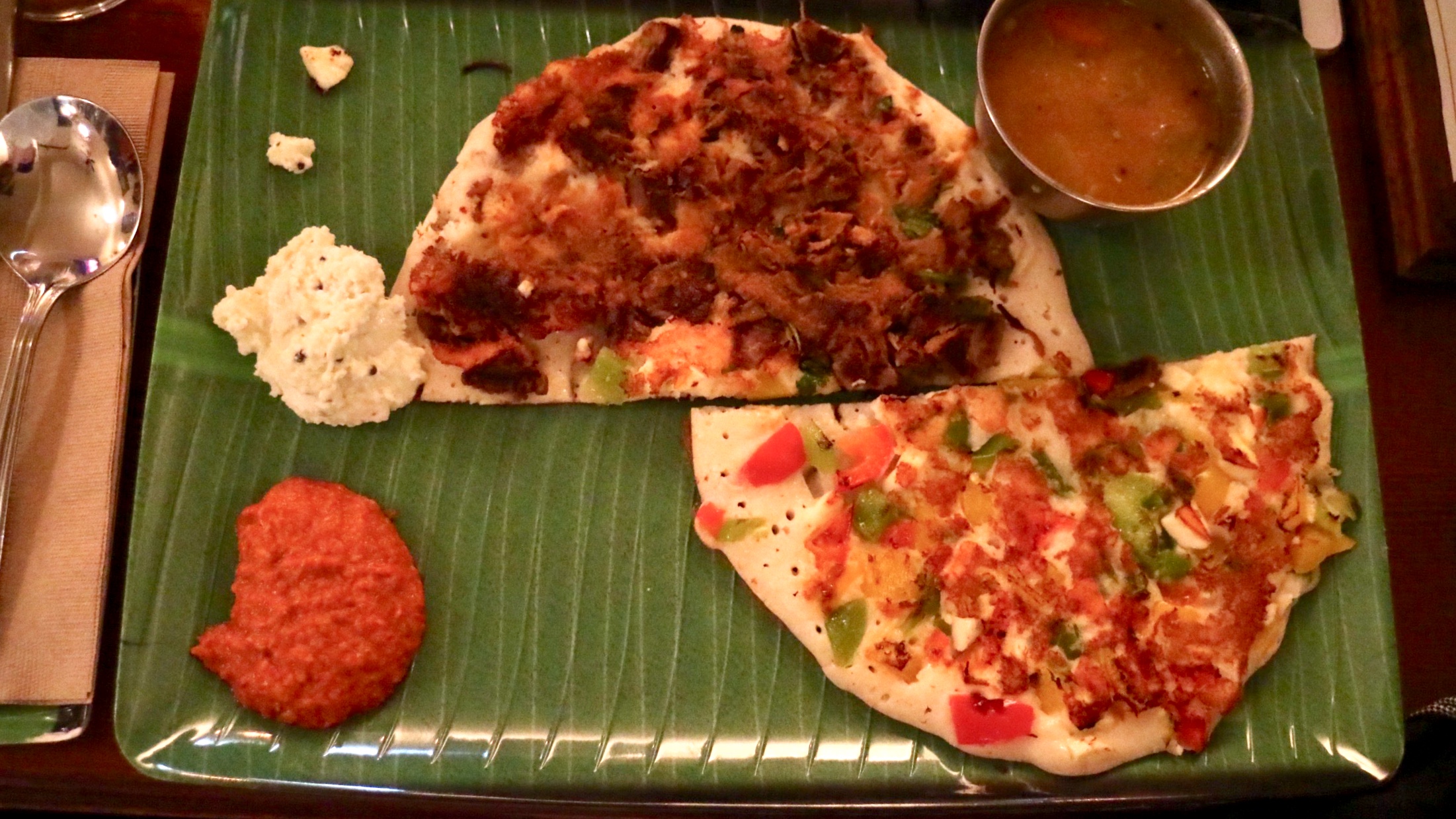 Firecrust Neapolitan Pizzeria
808 Davie St, Vancouver, BC V6Z 2S2
(778) 379-9646 or firecrustpizzeria.com
This was not my first at Firecrust for their Make-Your-Own pizza. We were offered to try a 6″ freshly made with unlimited toppings (except prosciutto). But if you have read my blog, you know I'm not a big fan of the make-your-own deals. I want the chef to make a good recommendation for me! So I picked the Salame Picante. It's amazing how a piece of fresh dough can become such a delicious pie, thanks to the extremely high heat in that big gorgeous custom pizza oven.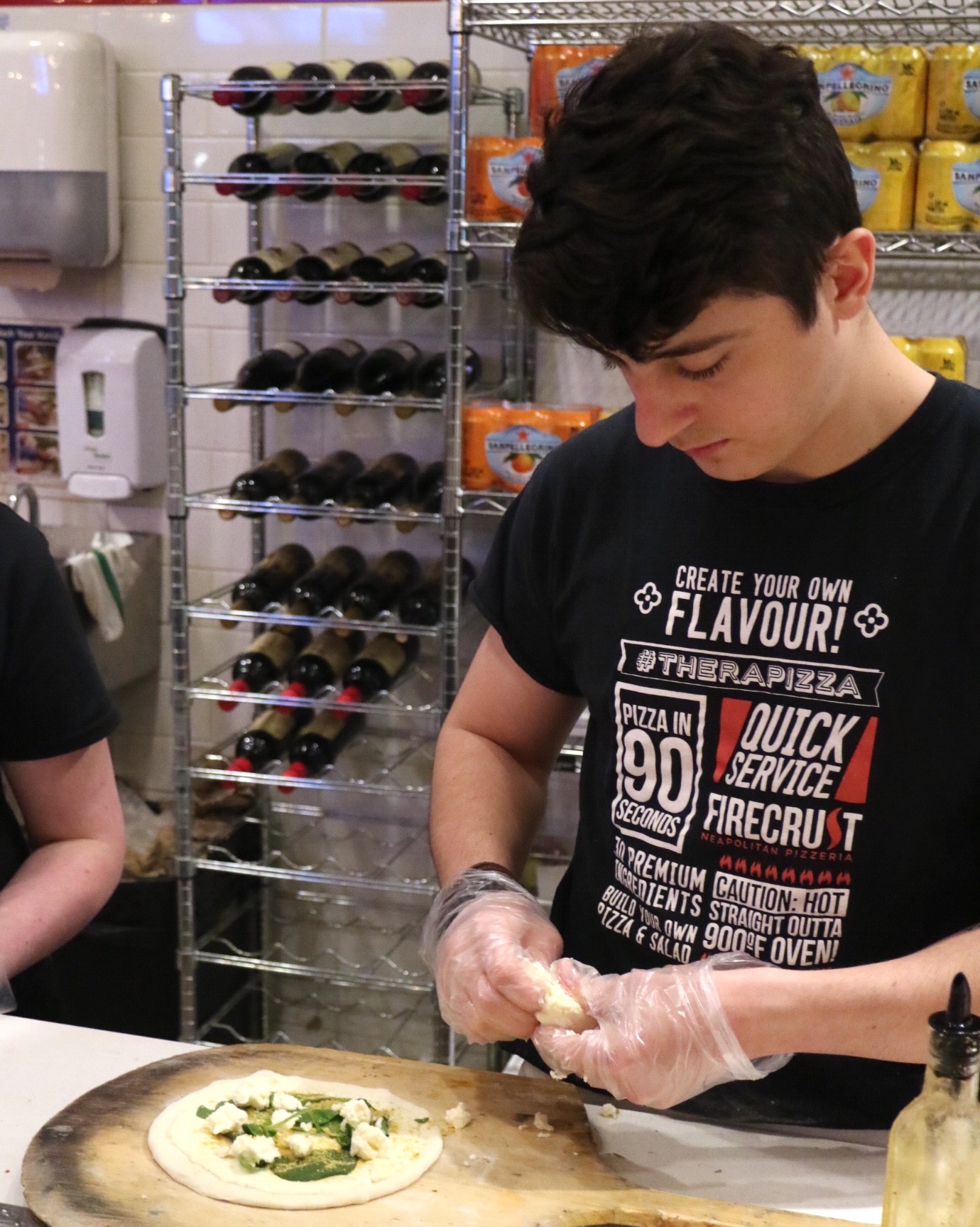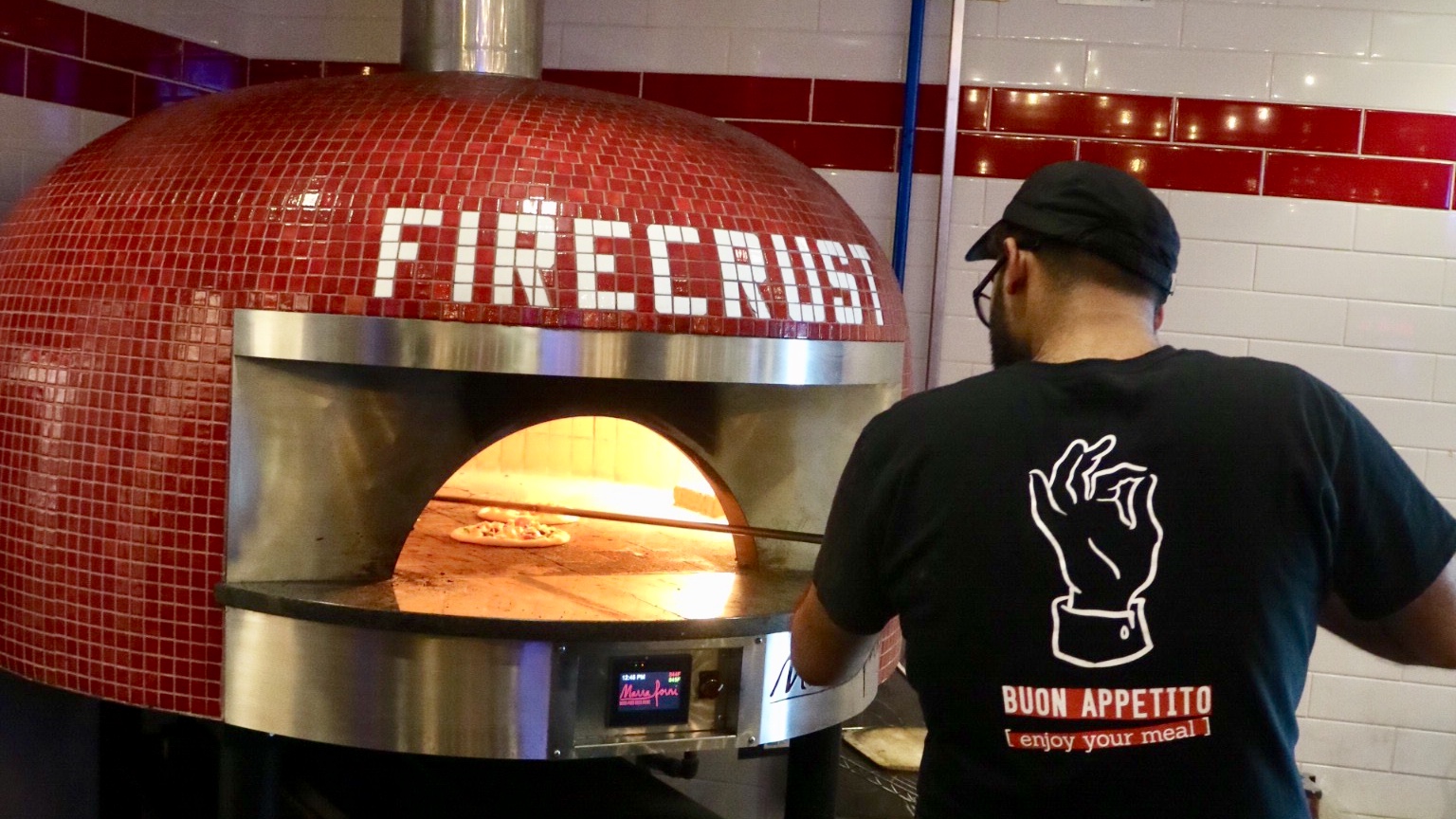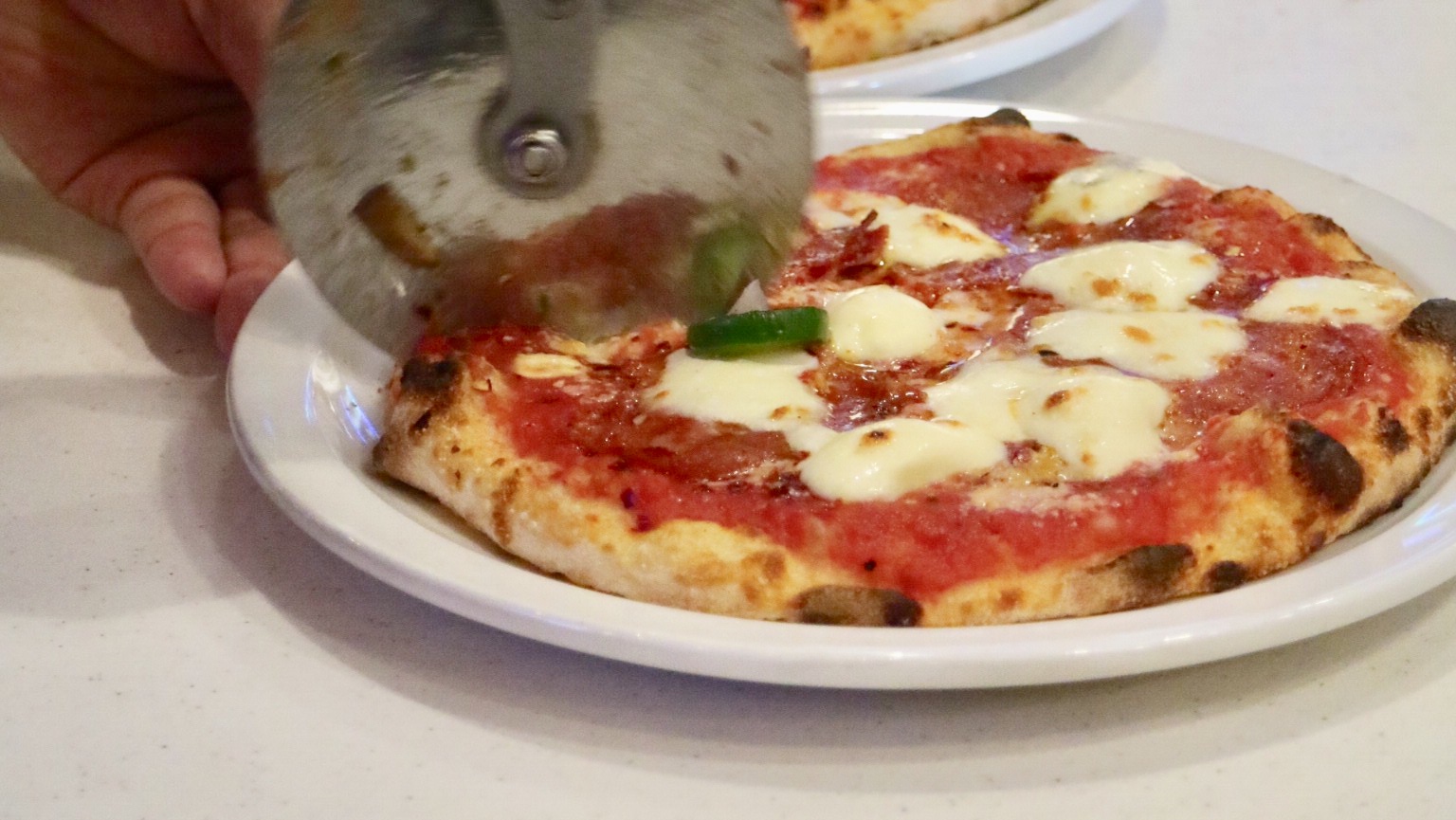 Manousheh
620 Davie St, Vancouver, BC V6B 2G5
(604) 440-4402 or manousheh.ca
The namesake product of Manousheh is the cherished national pie of Lebanon. The versatility of it makes it a great meal at anytime during the day. It's a simple disc of dough pressed flat and baked with a topping of zaatar, which is made of wild thyme, sumac, sesame seeds and oil, giving a dosage of exotic flavours. I really like how they did to the place as well, rustic with metal, wood and concrete, but yet elegant and tasteful.  We tried the following: the Falafel Flatbread, with a falafel mix, spread and baked on the house-made flatbread, and topped with tahini sauce, tomatoes, pickled turnip and parsley, and the Lahm be Ajeen, a thin crust meat pie, made with organic beef, diced tomatoes and onions, spread and baked on a crispy thin house-made flatbread.  I was new to this Lebanese pizza and really enjoyed the texture and flavours. This is definitely one of the most interesting stops of all 3 Pizza Palooza events over the years.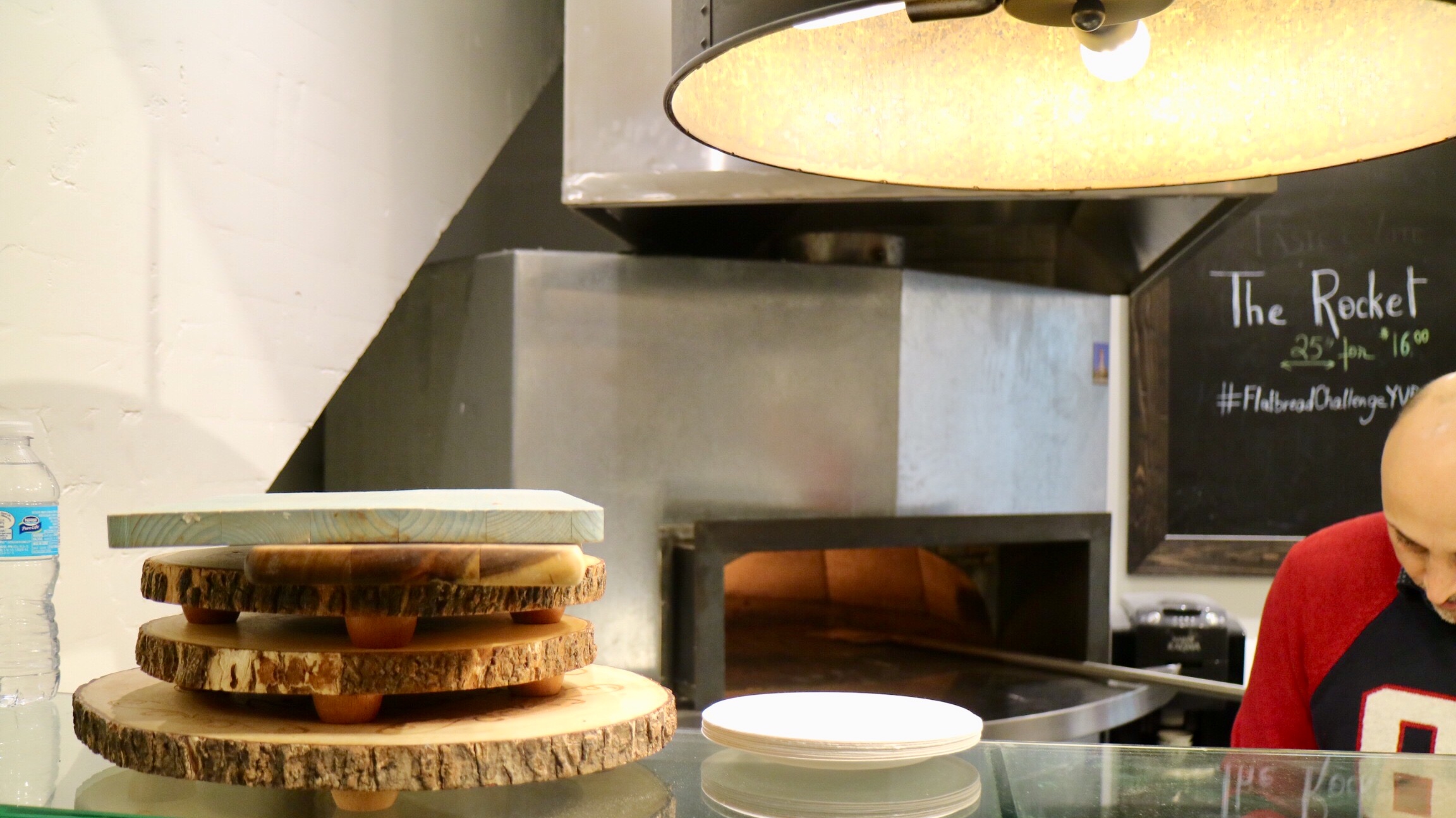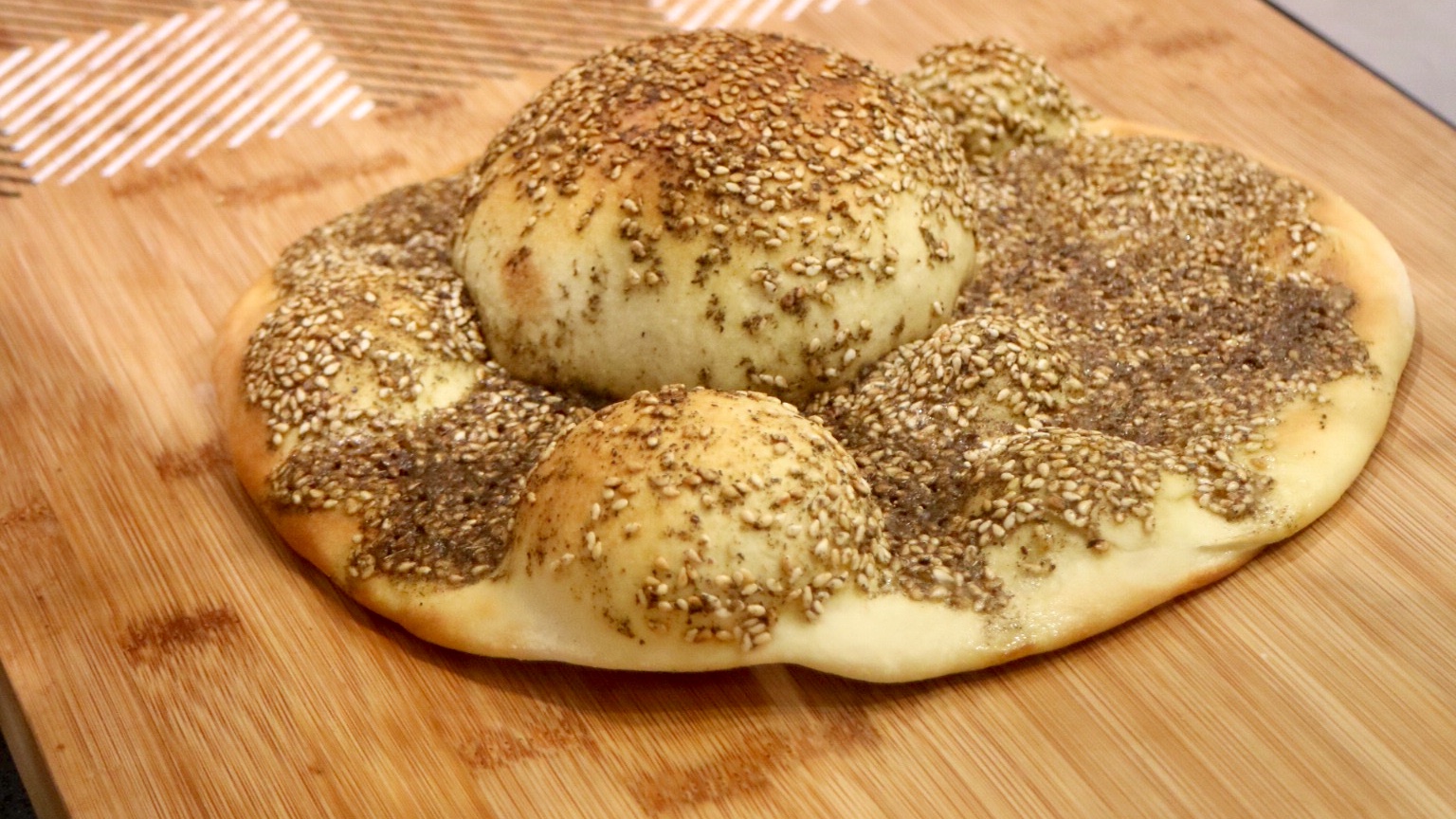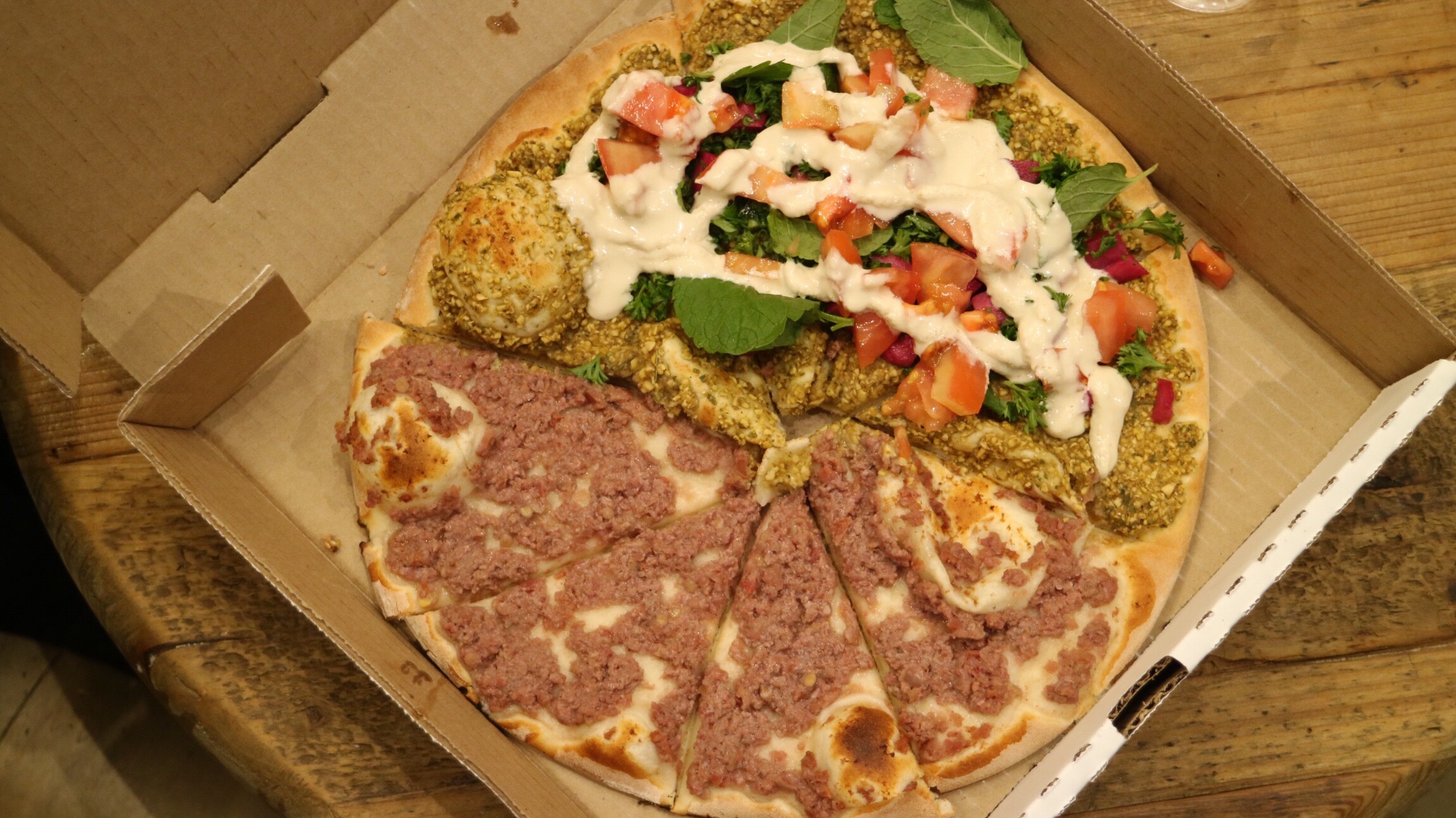 Thanks to Vancouver Foodster, we just had another great food adventure.
The next event will be:
Tasting Plates Coquitlam, and
Tasting Plates East Village