Vancouver Christmas Market is Back!
One of Vancouver's most iconic holiday celebrations has returned to its waterfront location,  at Jack Poole Plaza from November 22 – December 24, 2017, a full month long of festivities where everyone is welcomed to enjoy eating, drinking and shopping.
There are 75 vendors this year offering food, drinks, and merchandise, also featuring many family activities and live entertainment. I was invited as media to celebrate all those cherished and joyful experiences.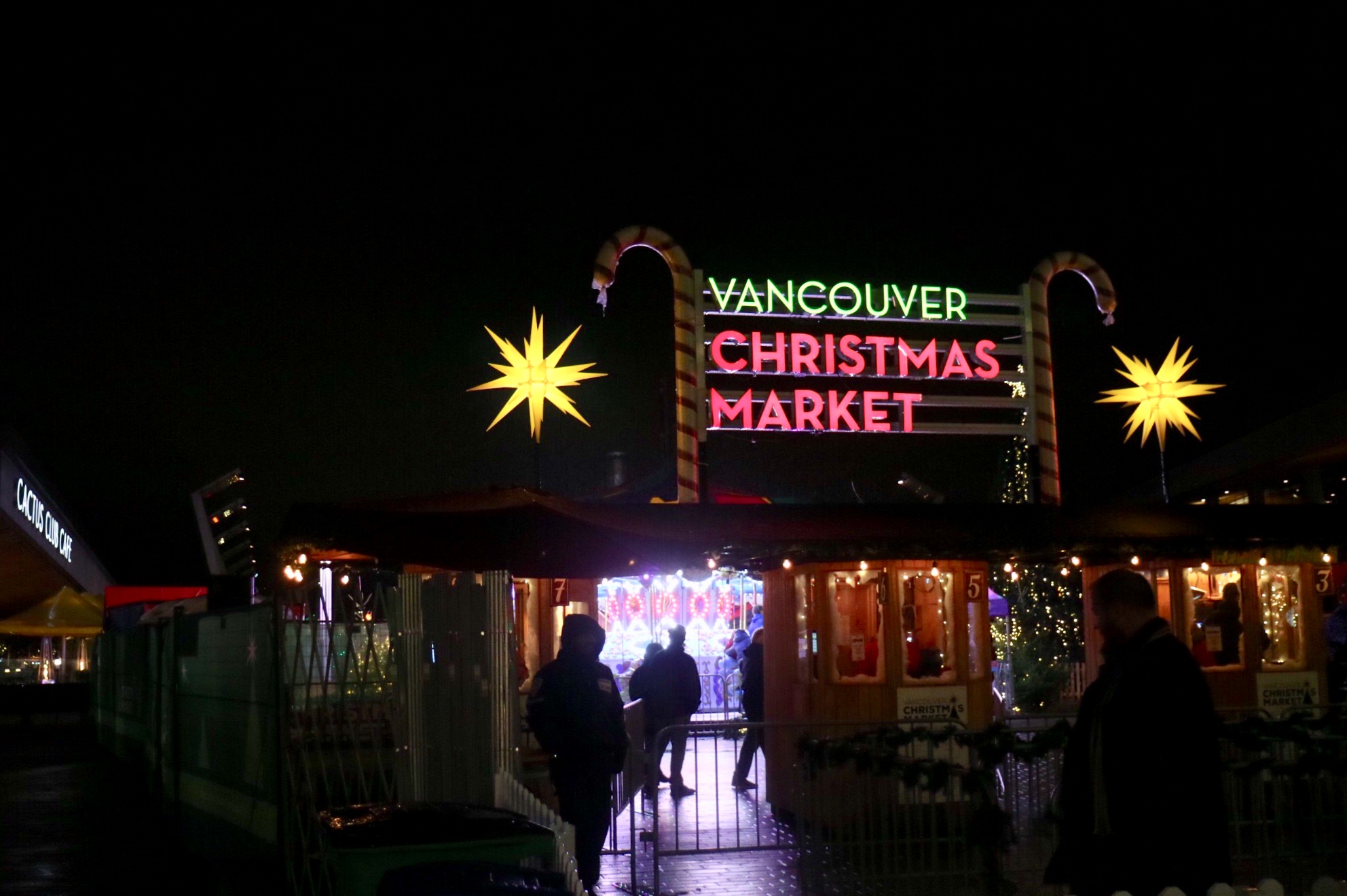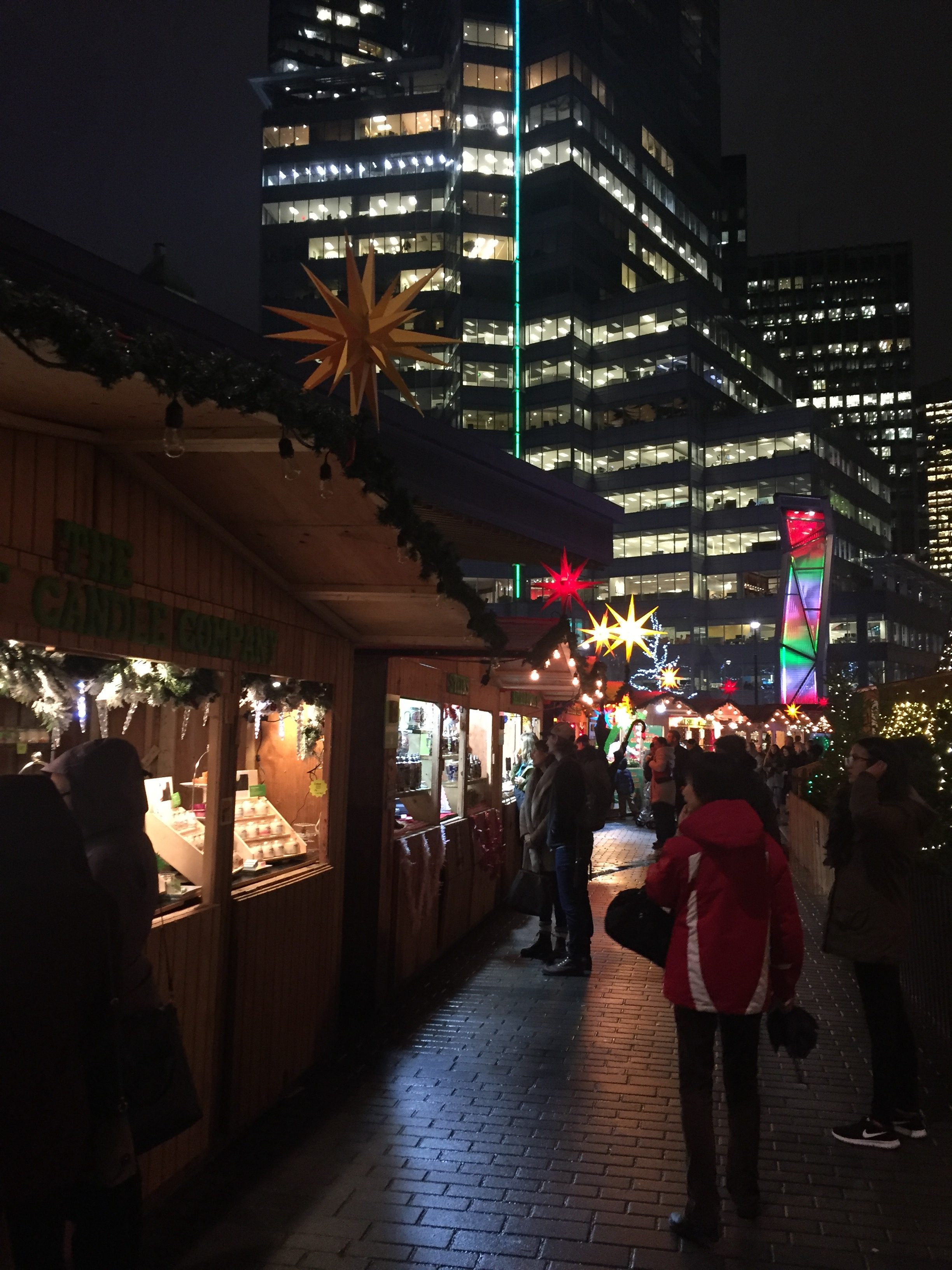 Canada's First Ever Walk-In Christmas Tree
By the entrance, a 30ft tall Christmas tree welcomes guests to enter to experience a majestic moment as they are immersed in a sea 36,000 twinkling lights.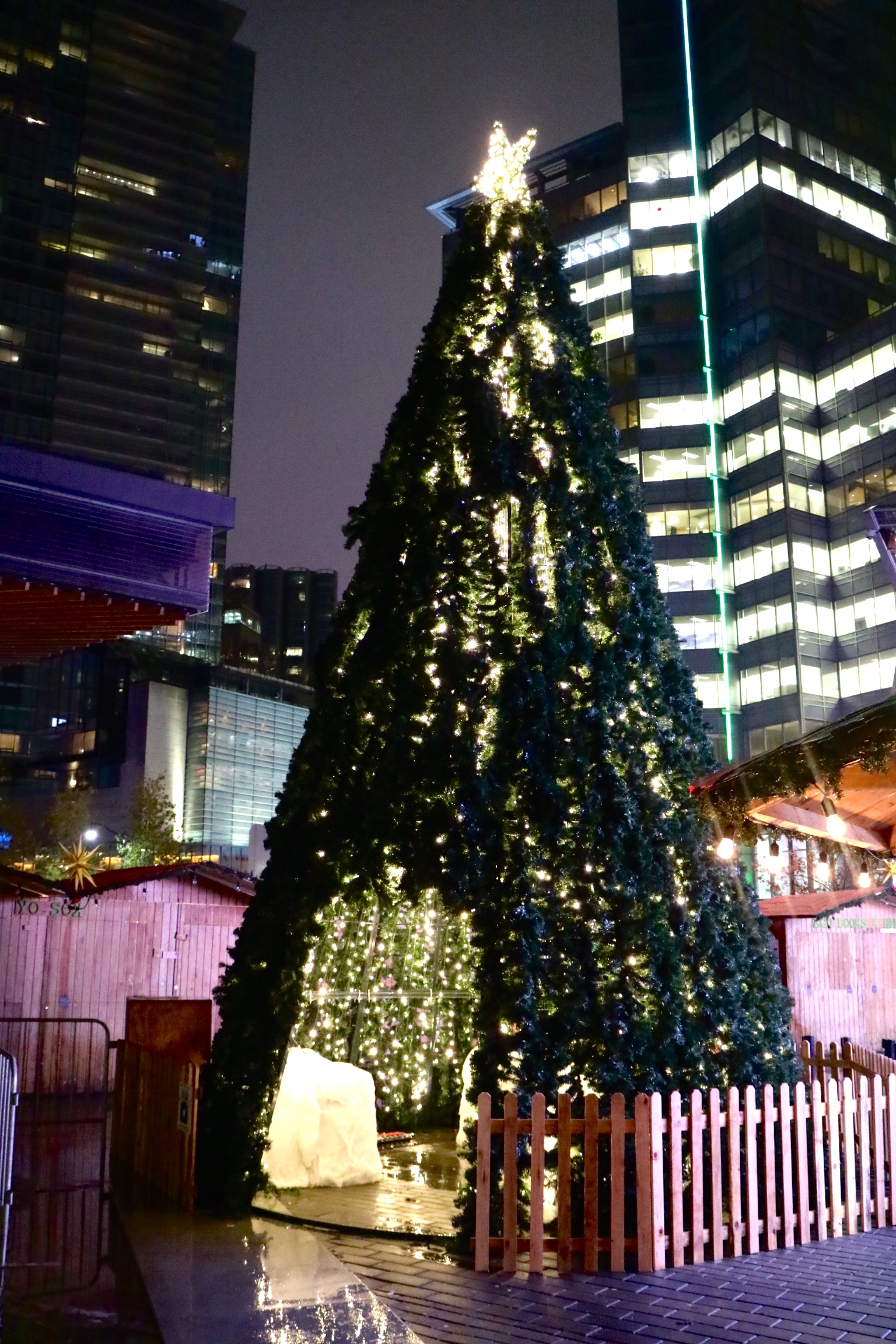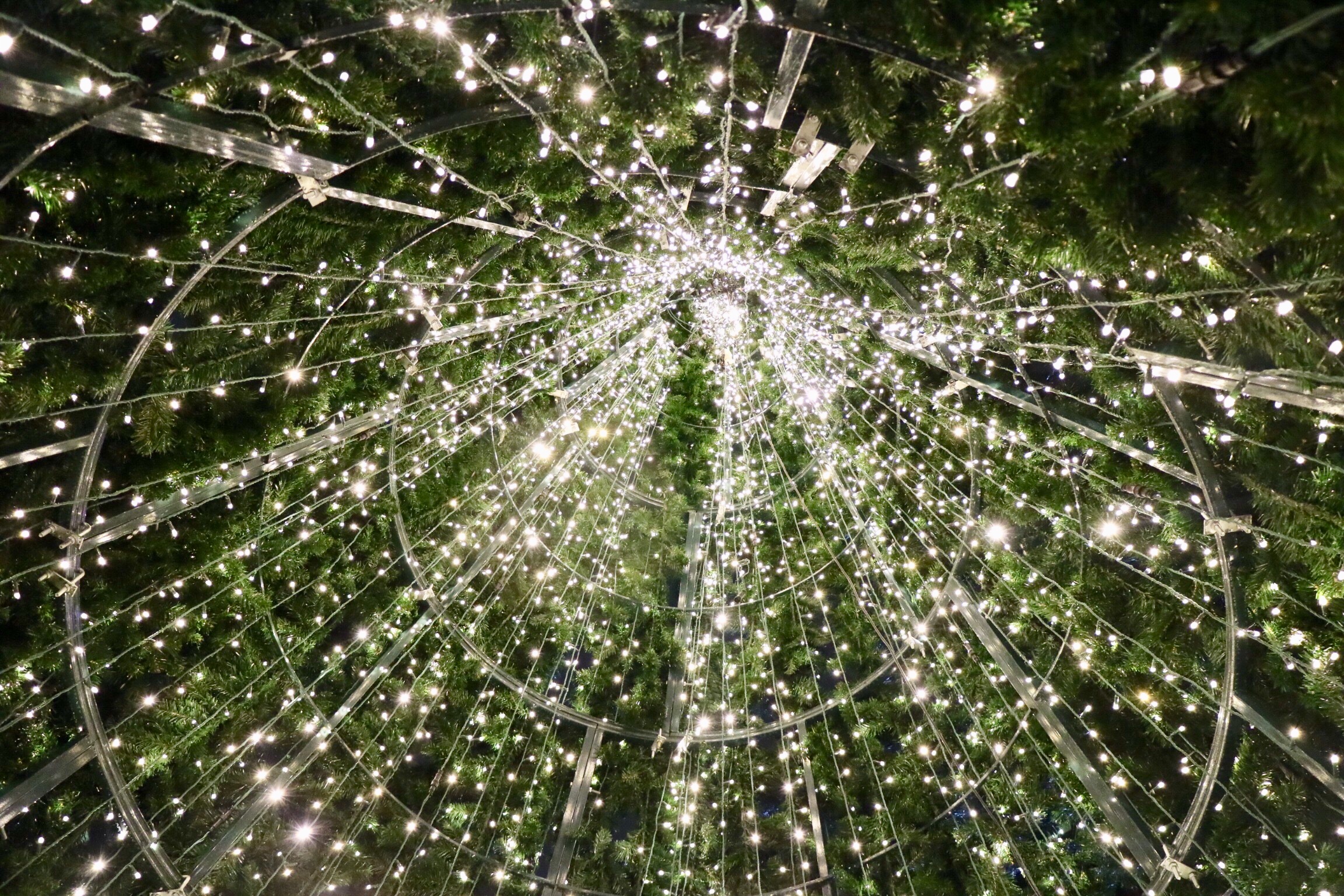 Christmas Pyramid
The Christmas Pyramid has also returned, but it is taller than ever with the addition of a brand new 'Flying Stage', towering 10 ft high. The Flying Stage is hosting a daily festive entertainment line-up,  featuring musical talents from jazz, blues, folk, pop, classical, and gospel.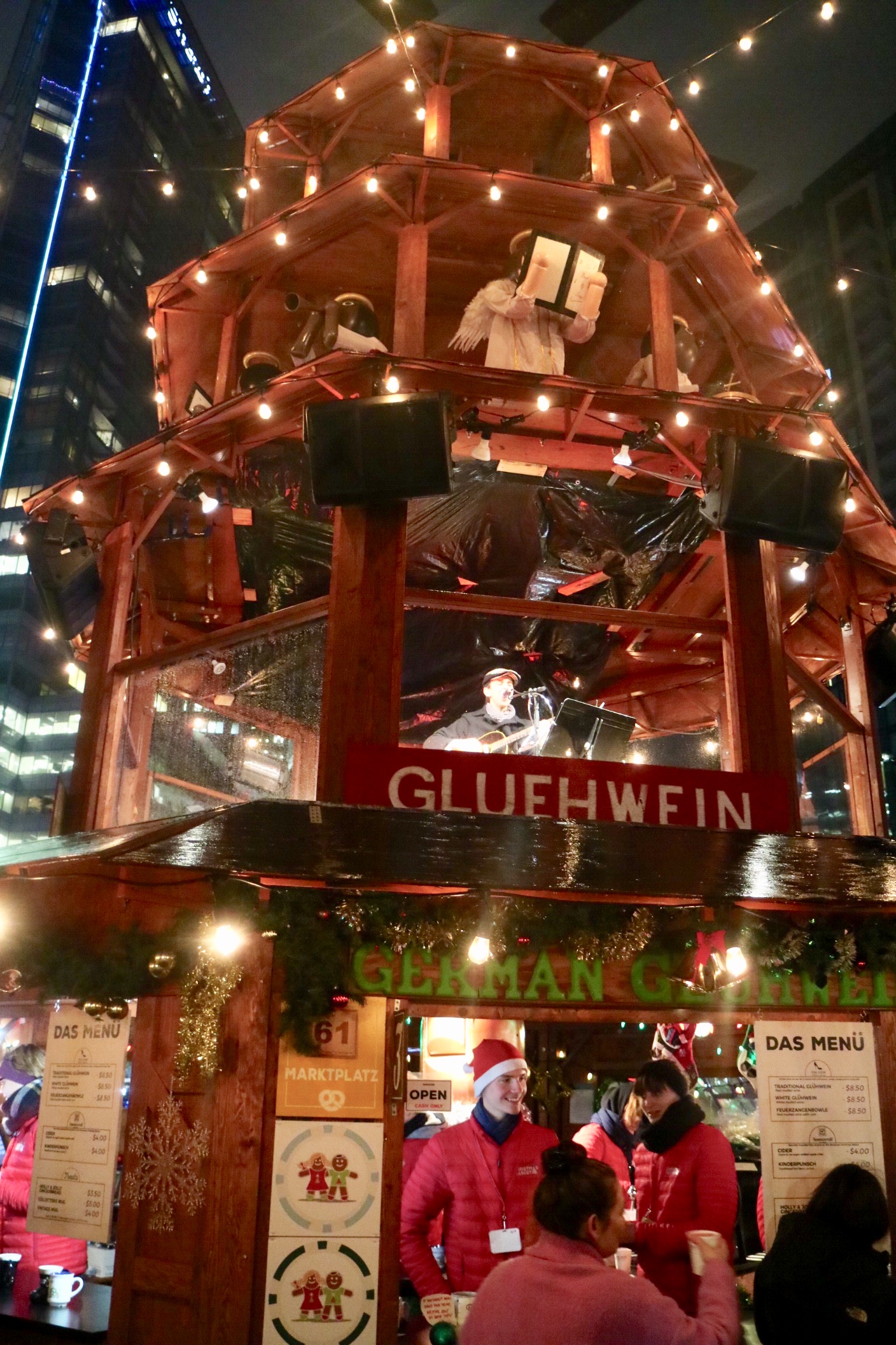 Mulled Wine and Drinks
At the bottom of the Christmas Pyramid, guest can order their favourite Glühwein, a hot-spiced mulled wine that brings them a sweet, warm and spiced holiday spirit. A variety of coffees (Schnappsl Kaffee Haus), ciders (Das Apfelhaus) and beers (Bavarian Haus, Persephone Brewing Co) are also served at the Market.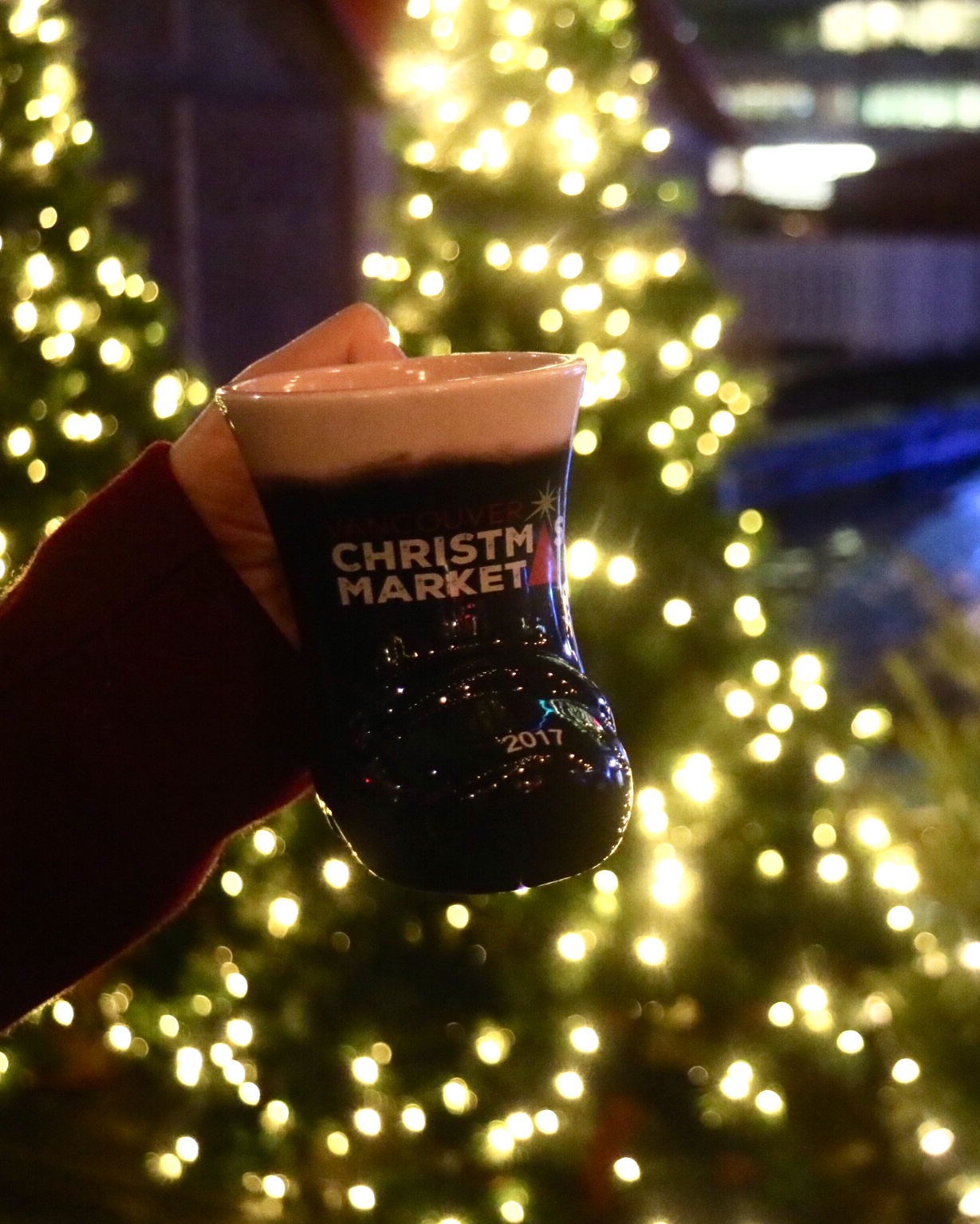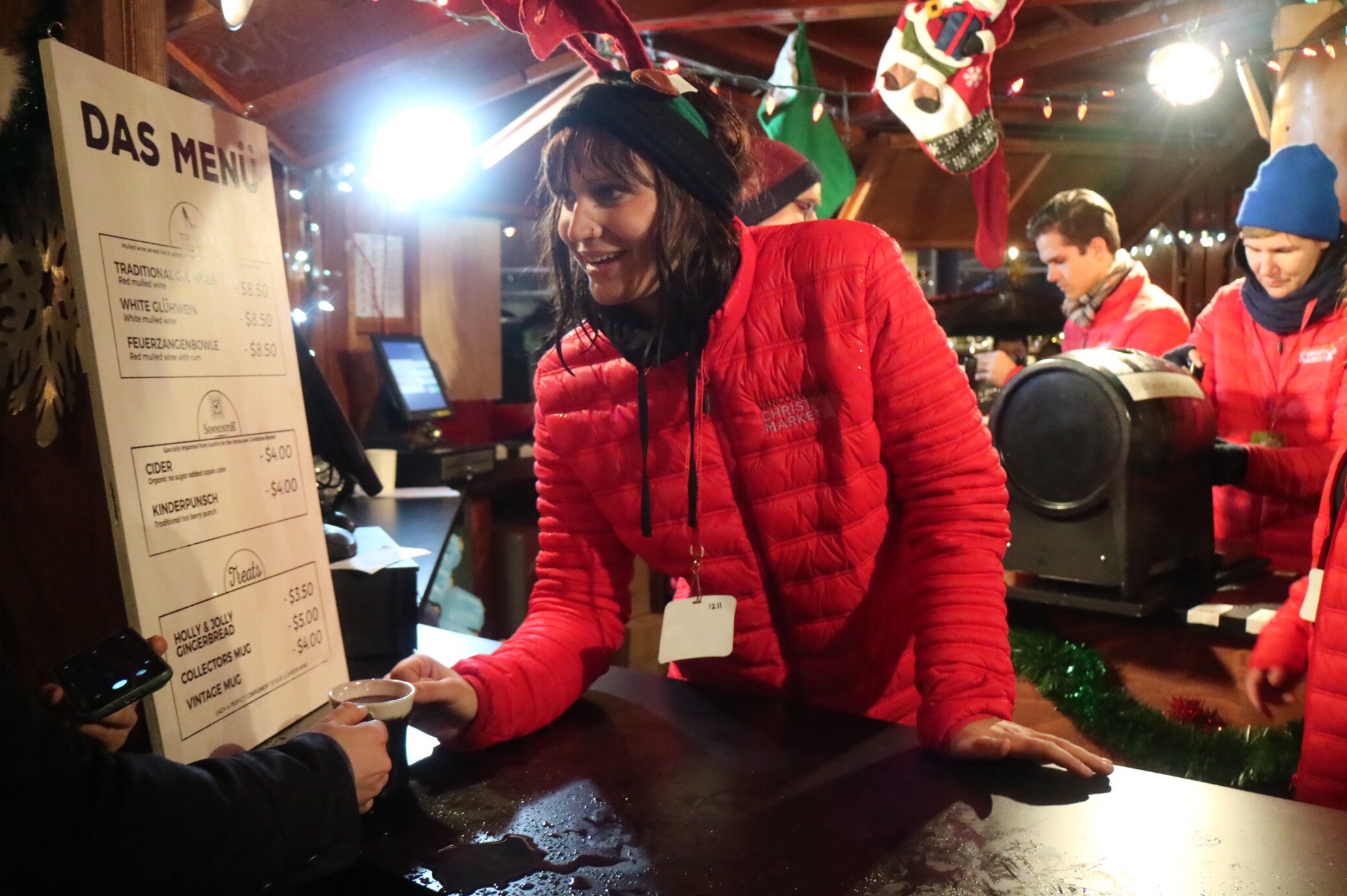 Organagan Spirits and Wild Goose Wines are here offering samples. And you might end up bringing home a bottle or two of BC's finest.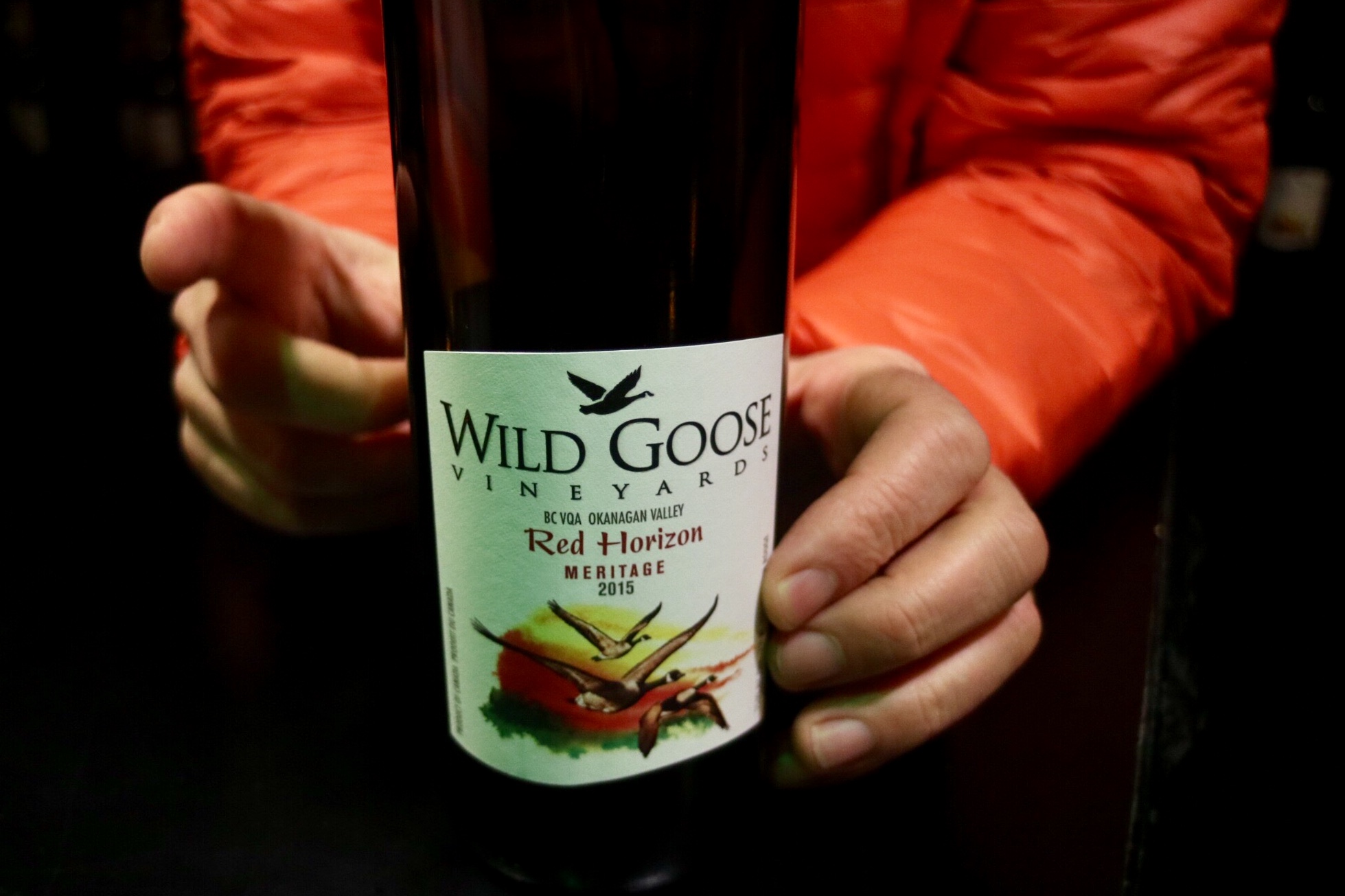 Craft Gin form Organagan Spirits is always one of my favourites and it's hard to be found in the local liquor stores.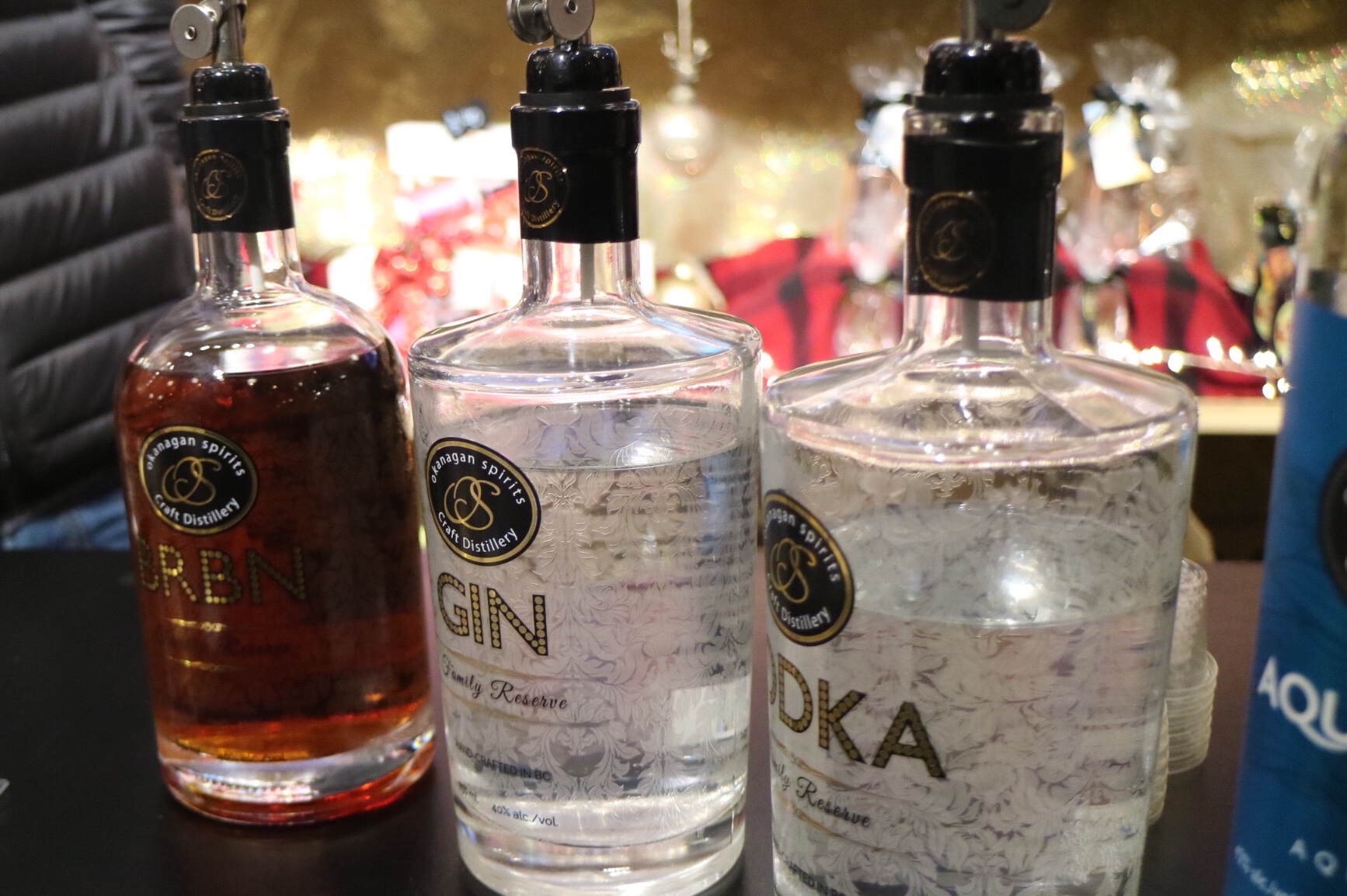 Food
There are many vendors and here are a few that I've tried.
The hearty Gulasch stew from Das Gulasch Haus is available in Vegan also.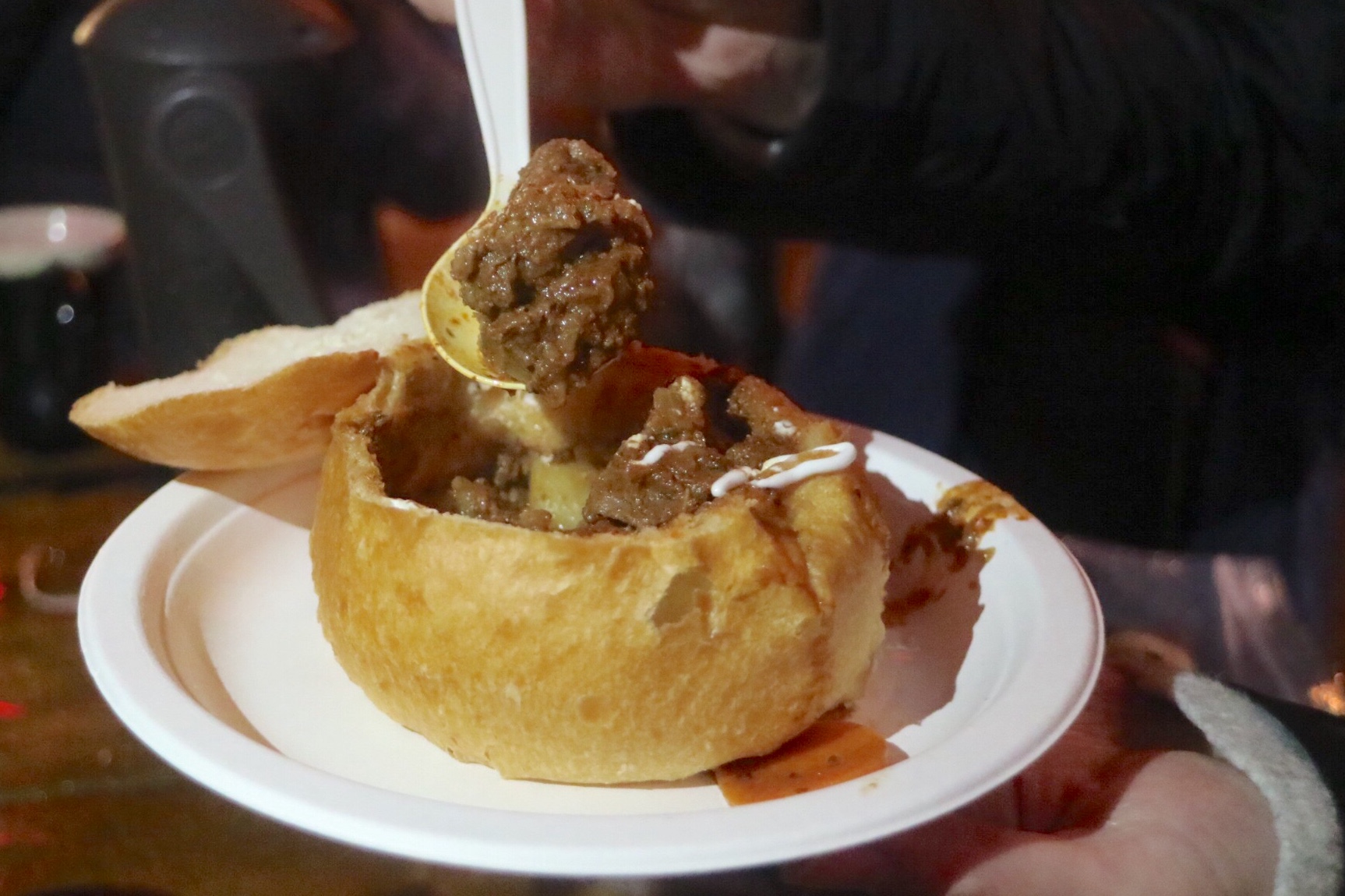 Ms Park's delicious Cheese Me Raclette, is the only vendor currently serving raclette in Vancouver.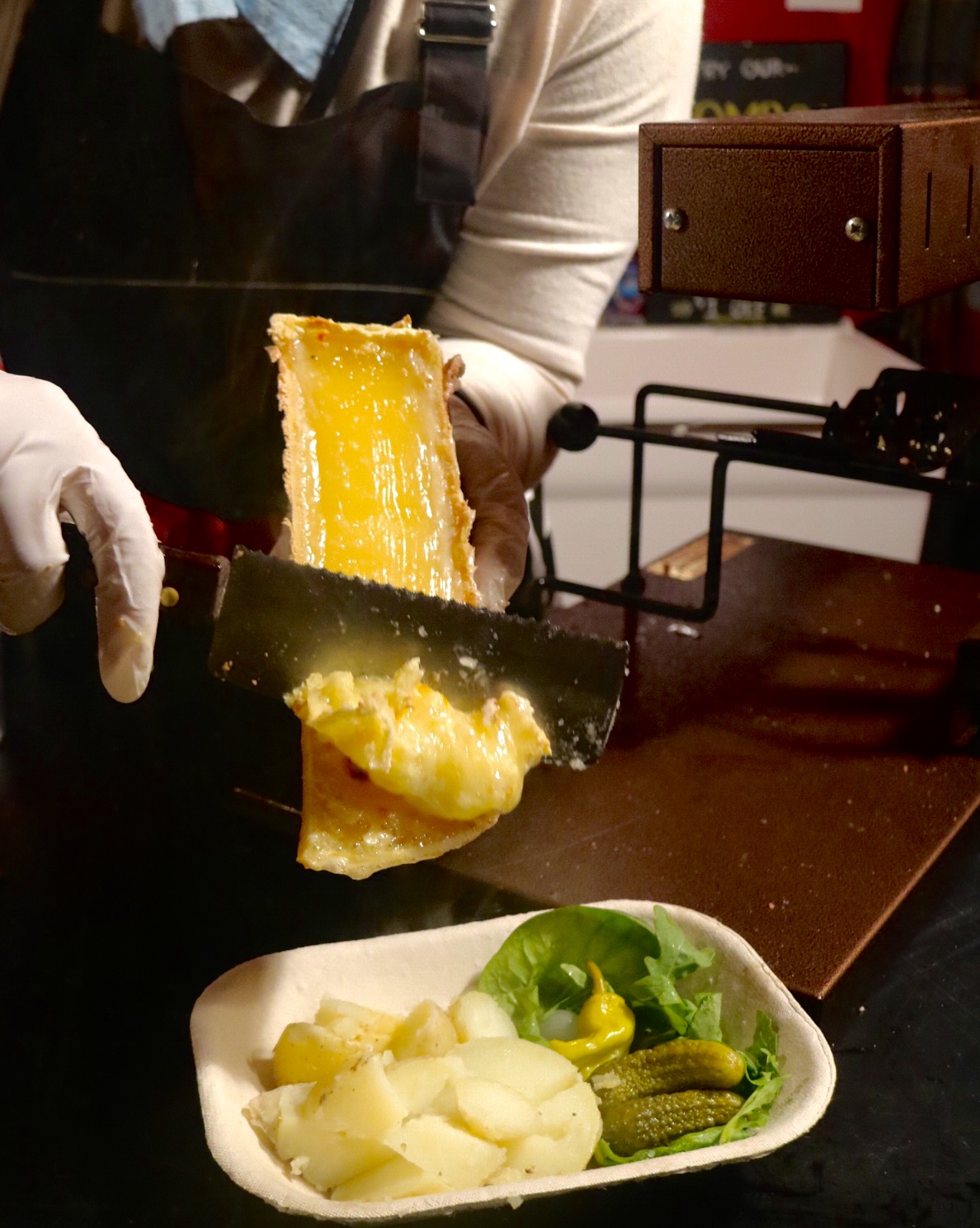 At Spätzle Haus, the spätzle is handmade and giving you a taste of old German grandma's cooking.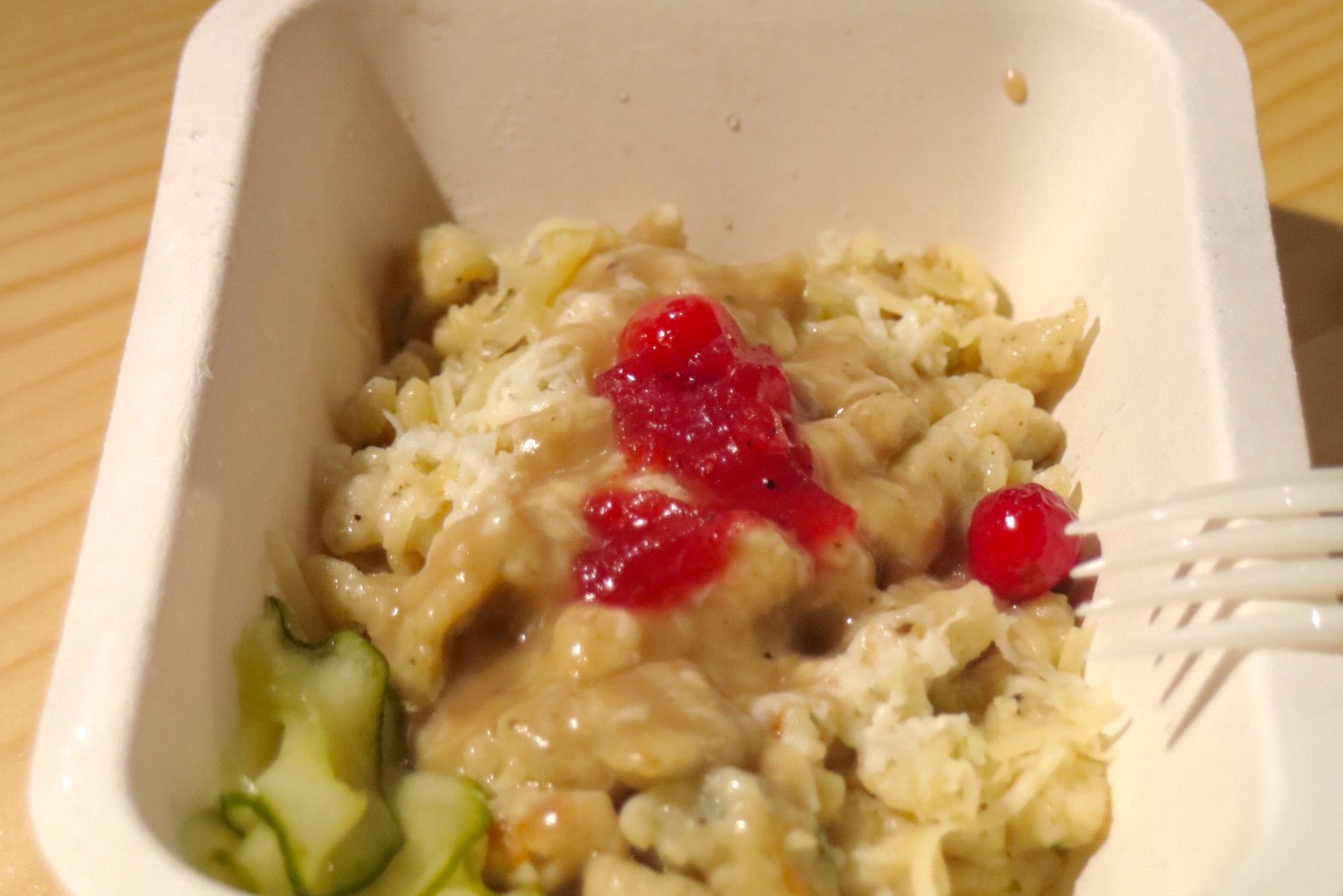 The salmon burgers at Eat F.I.S.H. are UBER tasty if you want me to be German about it. But we also found some Candied Sablefish here, which is hard to find at any other vendors who also supply fresh, sustainable, regional seafood.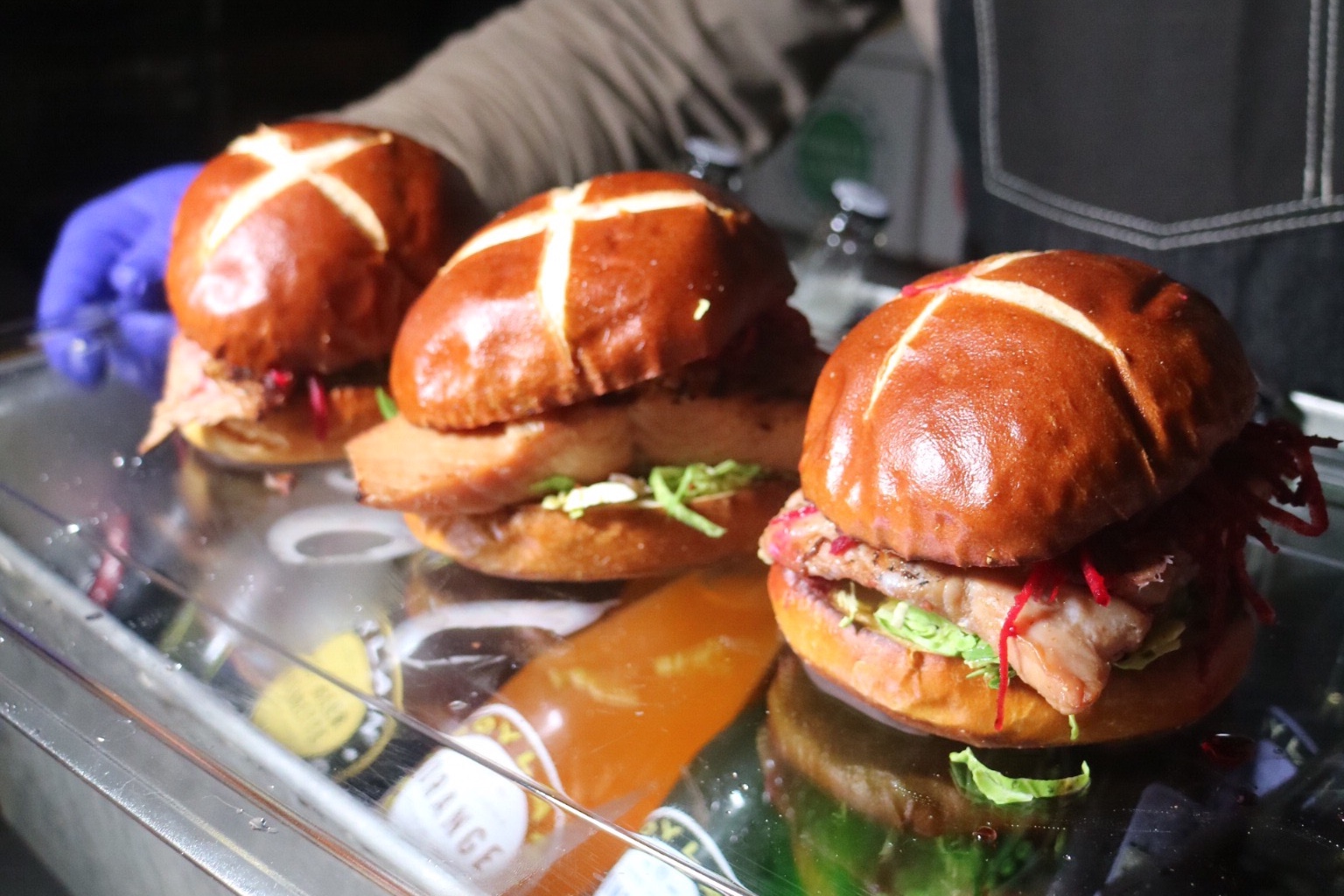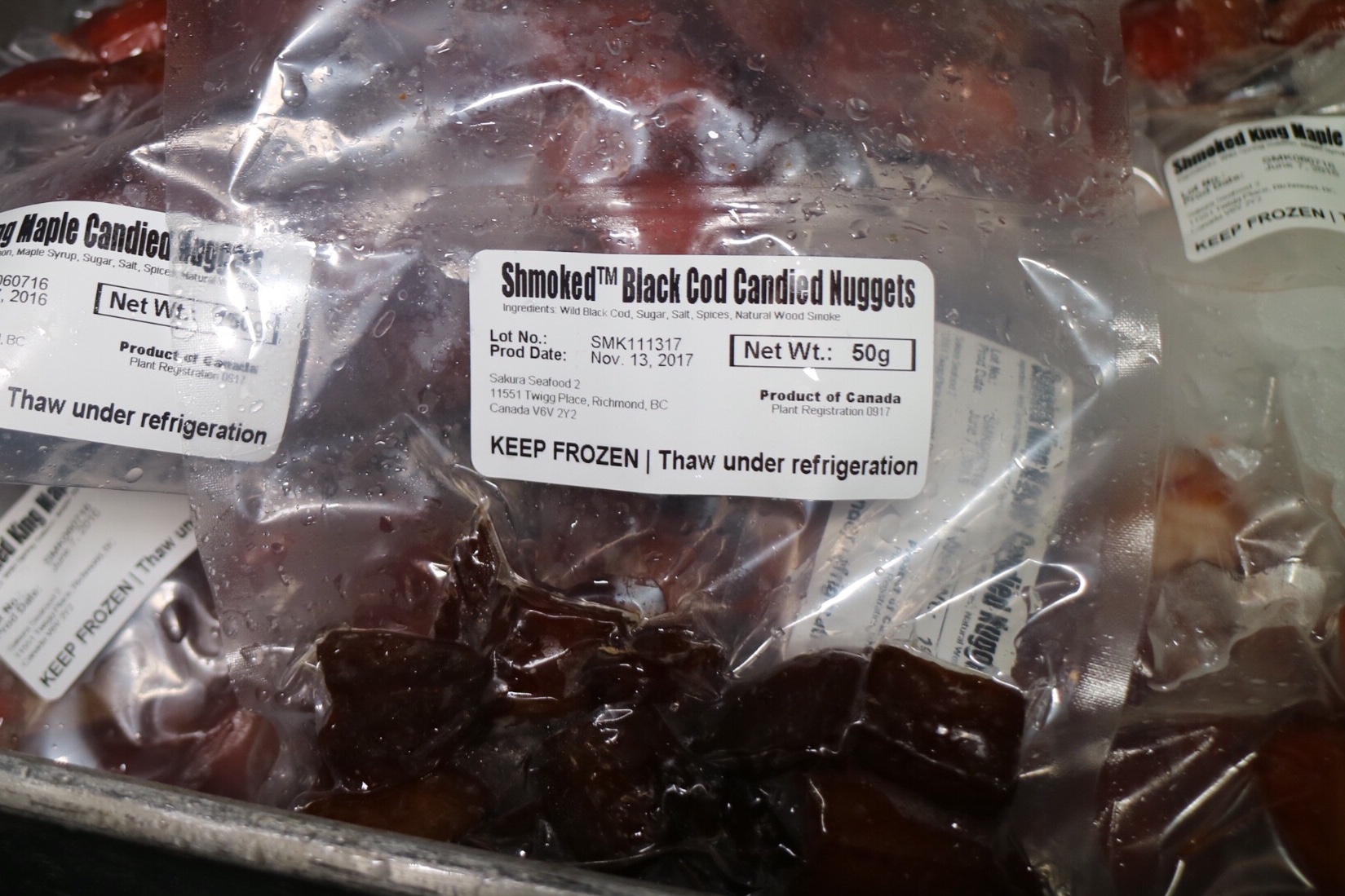 Always a must-have at the Christmas Market, the Schweinshaxe (large pork shank roasted on a special rotisserie) at Haxen Haus is satisfying all the meat lovers.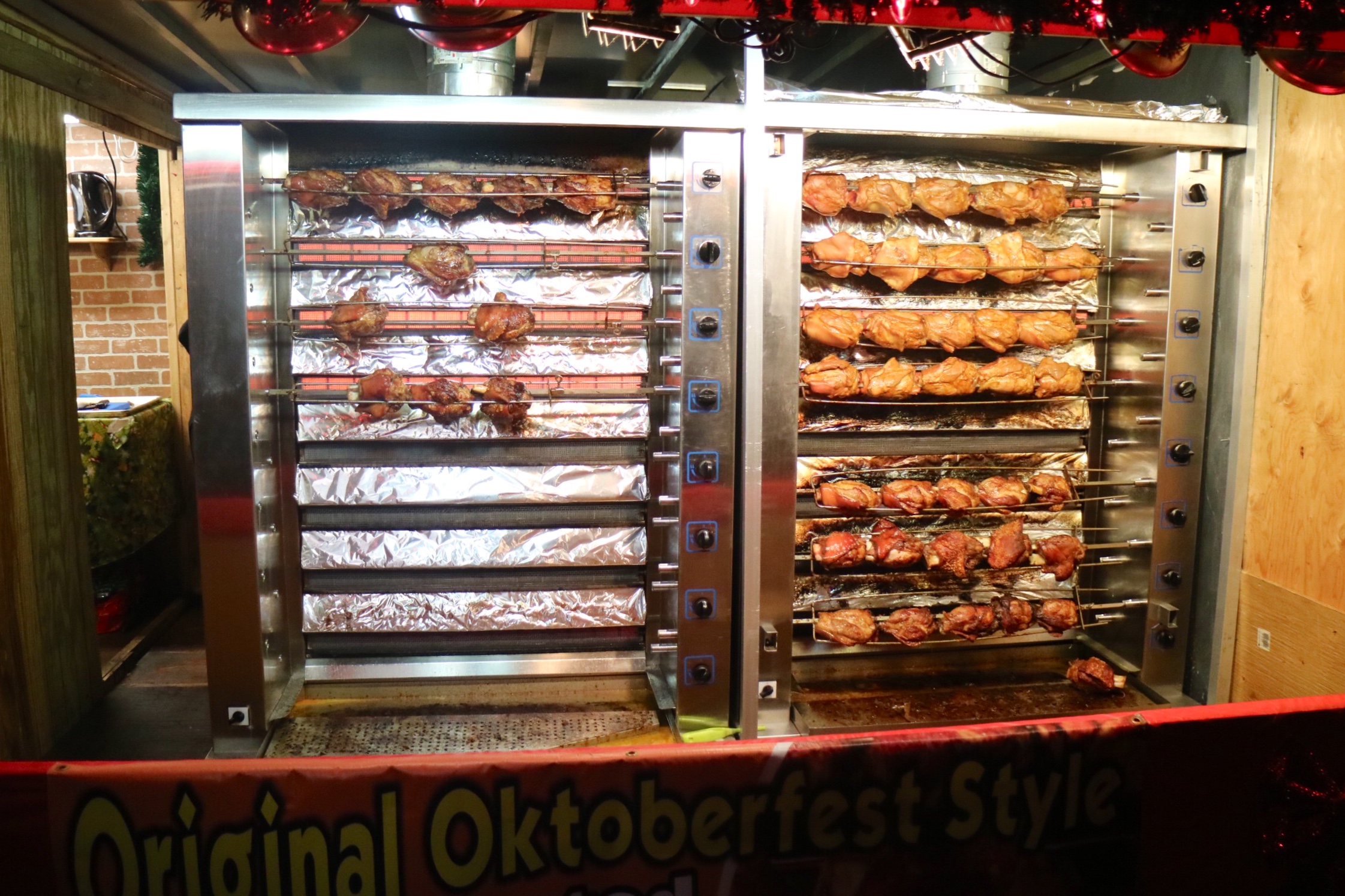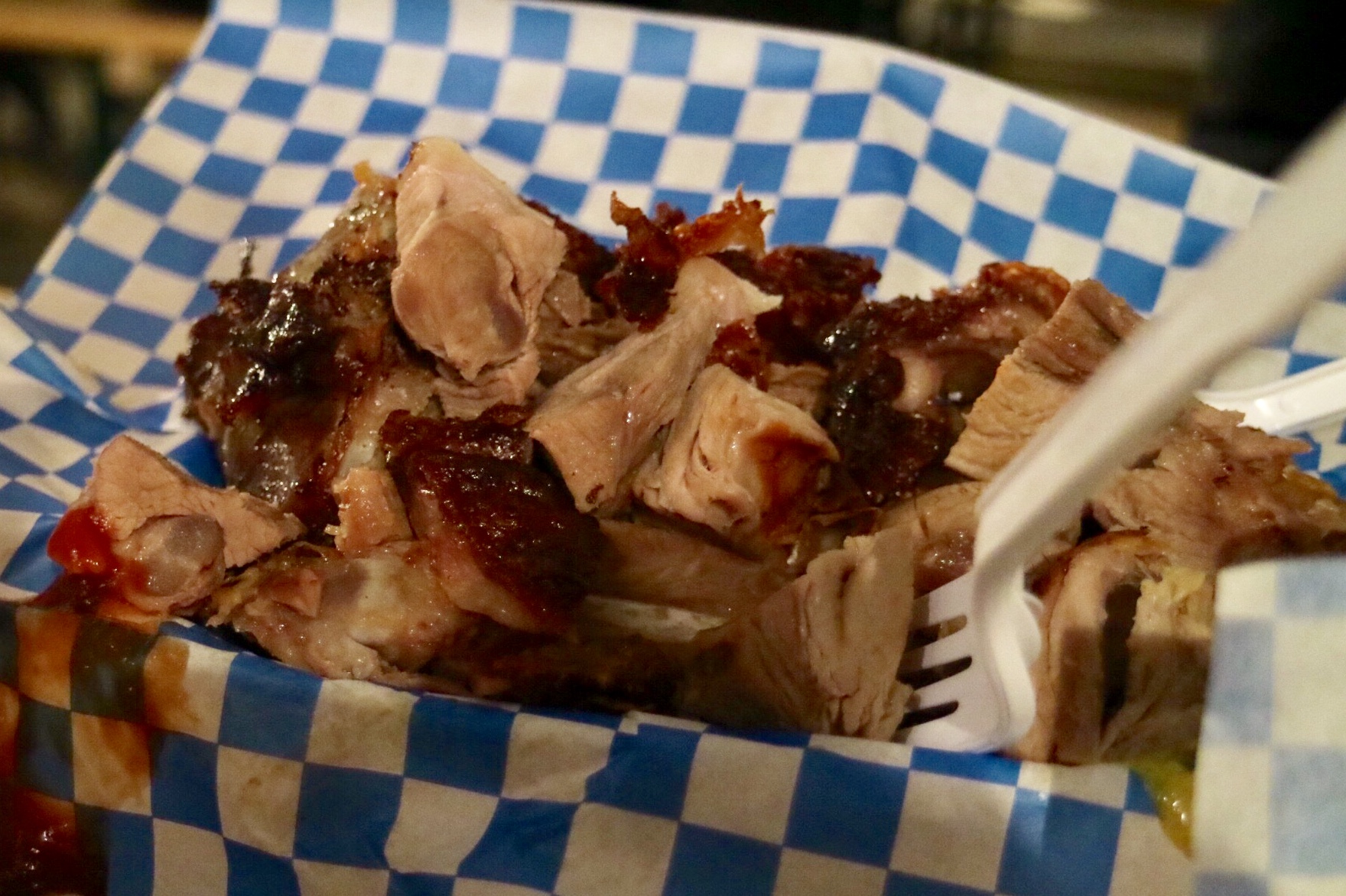 New at the Market this year, ARC Iberico Imports offers a taste of their premium Jamón Iberico imported from Spain and their homemade Spanish Paella.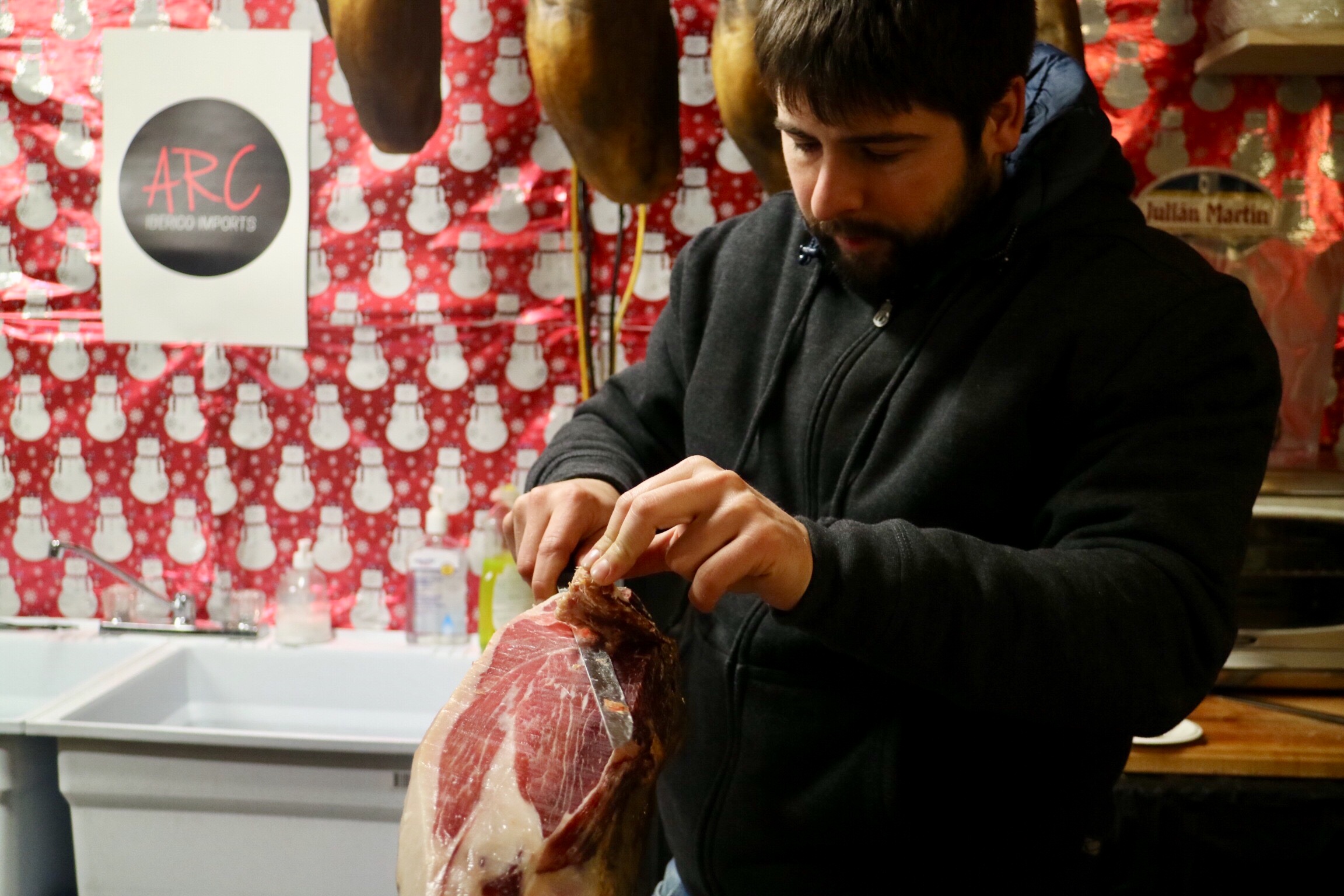 Another must-have great German holiday treat is the sausages, and they are no exceptions this year at Freybe Brat Haus.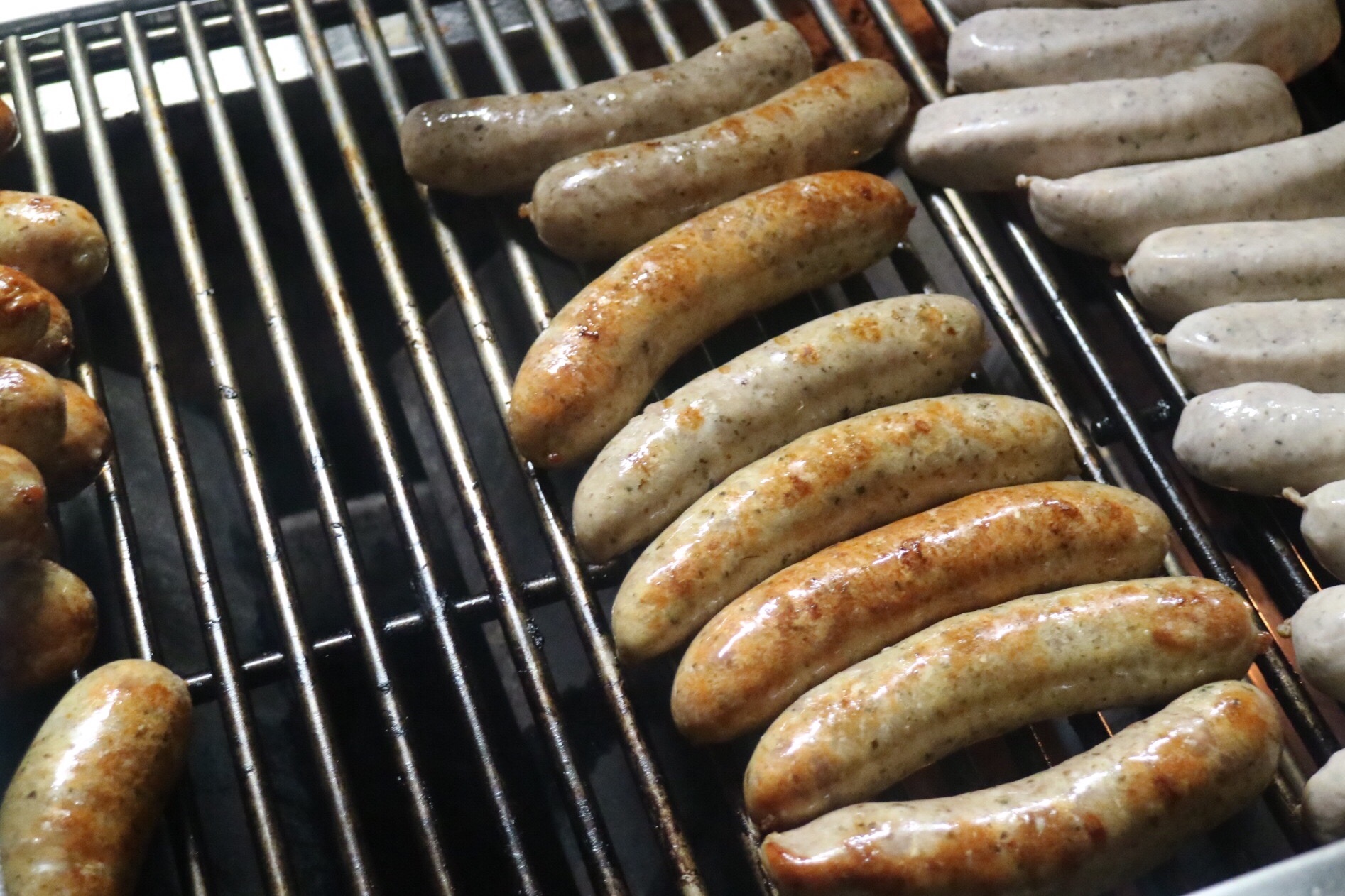 After a Weiner and a Frankfurter, maybe it's time for a Berliner at Schnappsl Kaffee Haus? A sweet treat after savory, and we are all winners! 🙂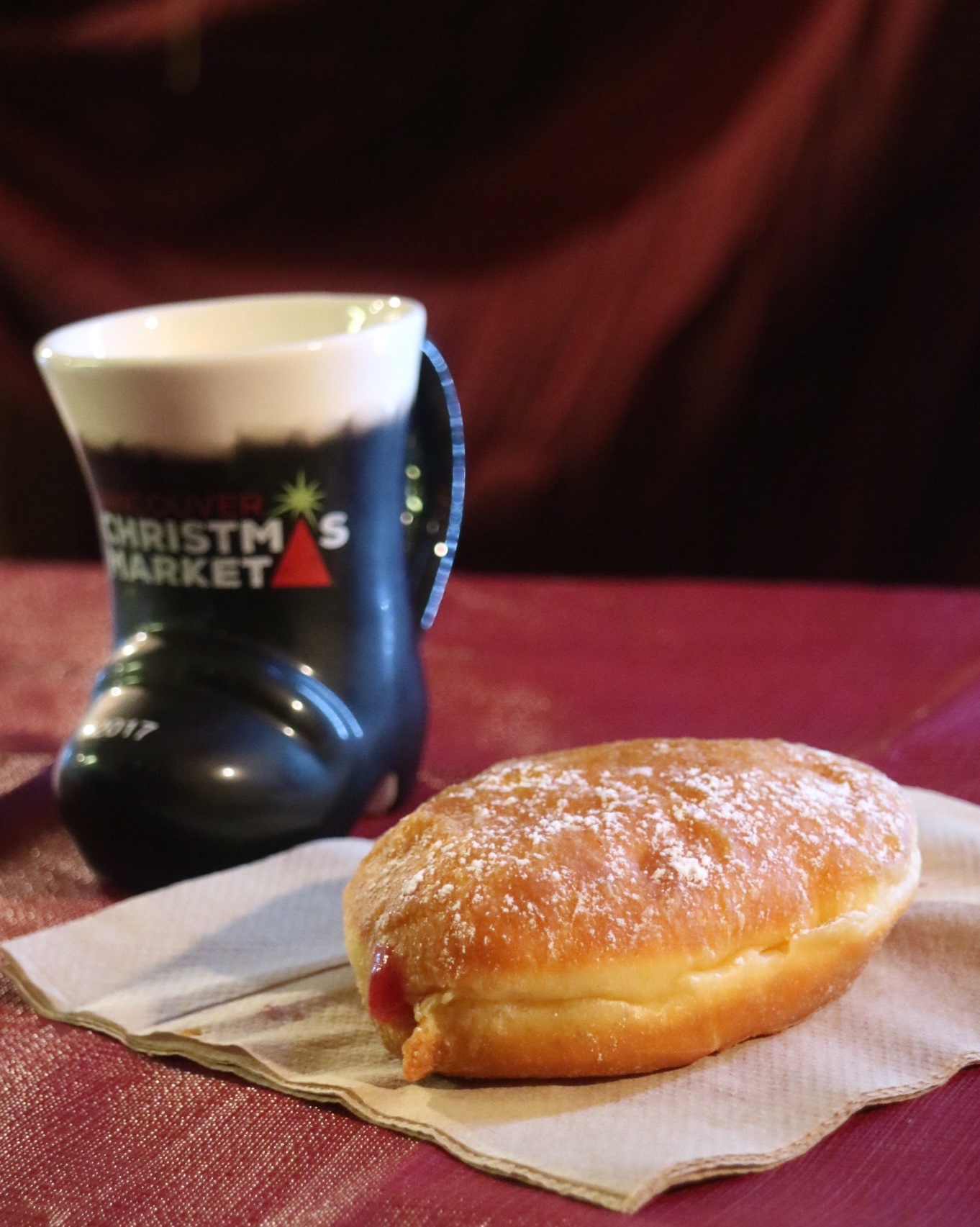 The sweet treats also include the ones from Stollen Haus and Transylvanian Bakery Chimney Cakes.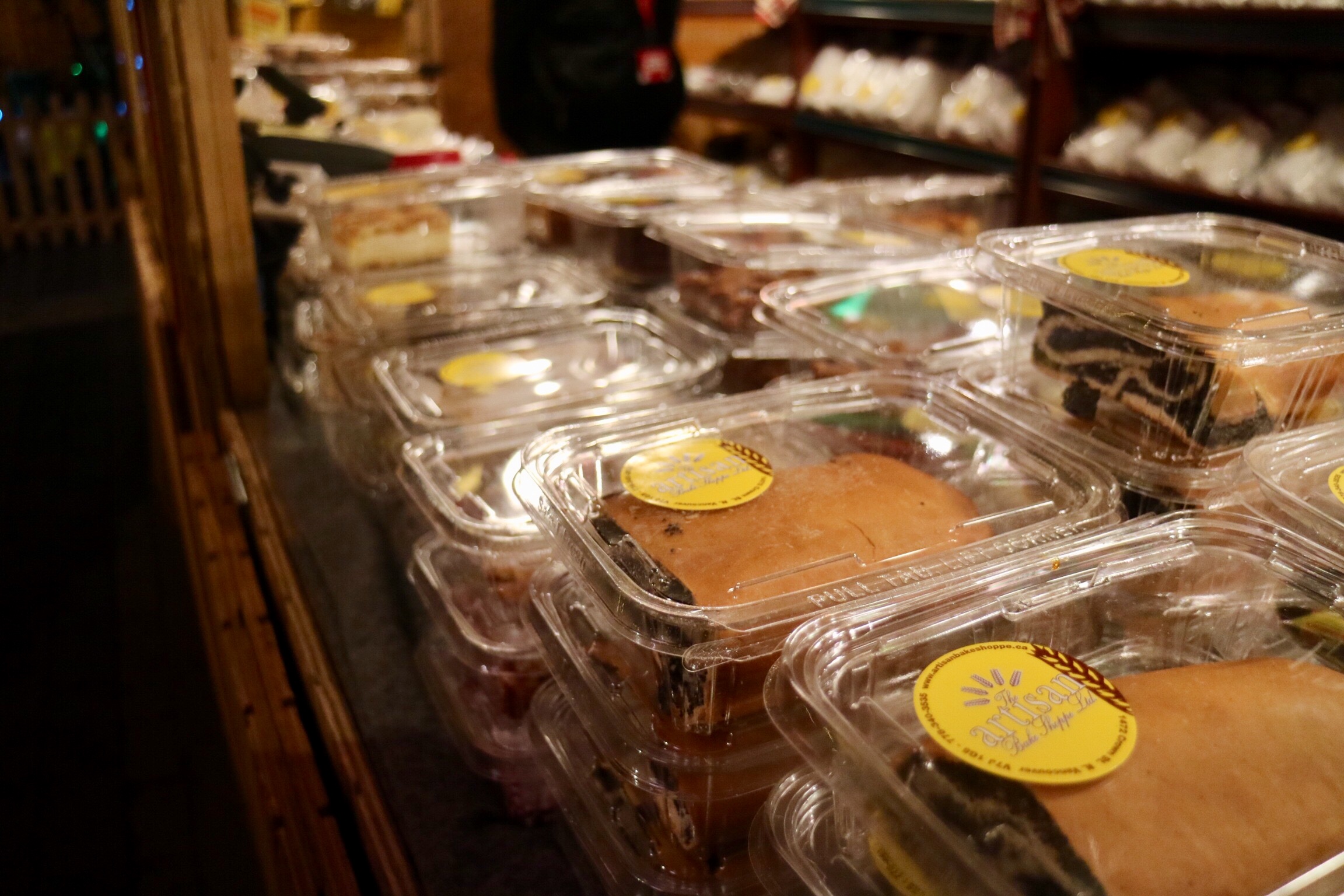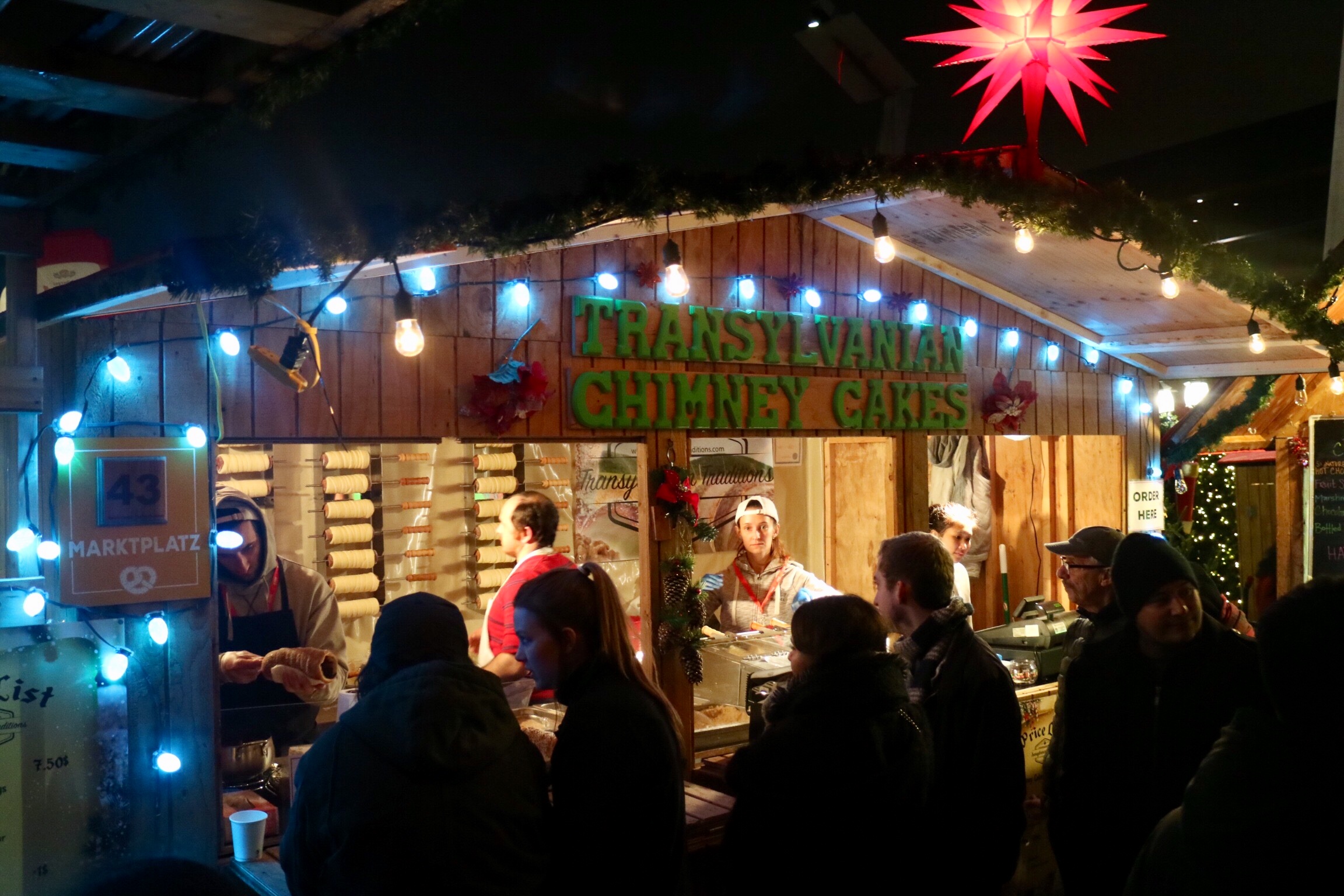 Another interesting culinary spot for foodies is Taste the Wild, where they offer wild foods, bringing wild mushrooms such as Chanterelle, Morel, Porcini, Pine and many others directly from the forests of North America. They also sell local Pickled Fiddleheads and Wild Berry Jam.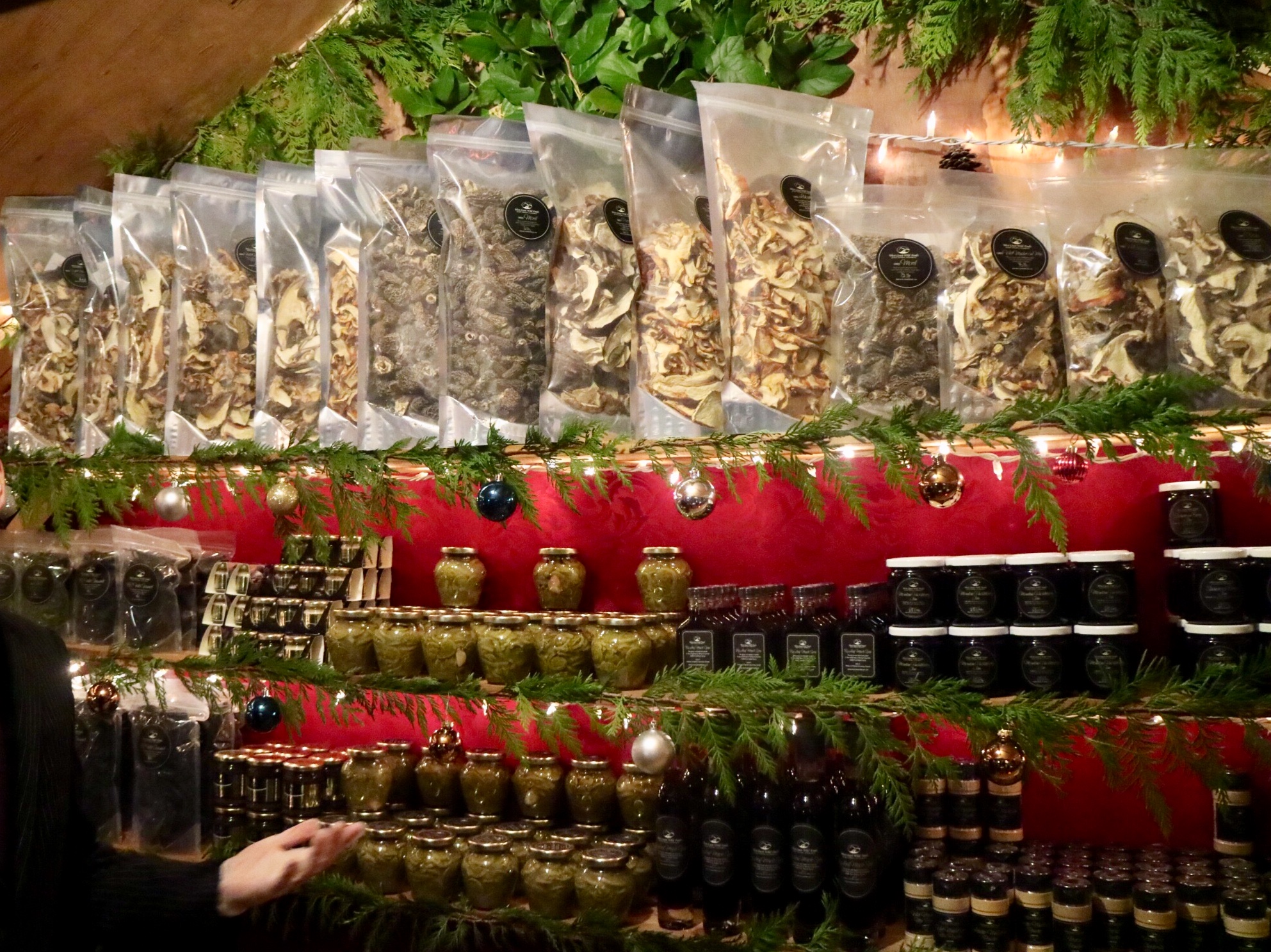 You could even find the culinary gold, a variety of truffles here, such as Oregan Black Truffle, Italian Alba White Truffle and Italian Winter Black Truffle.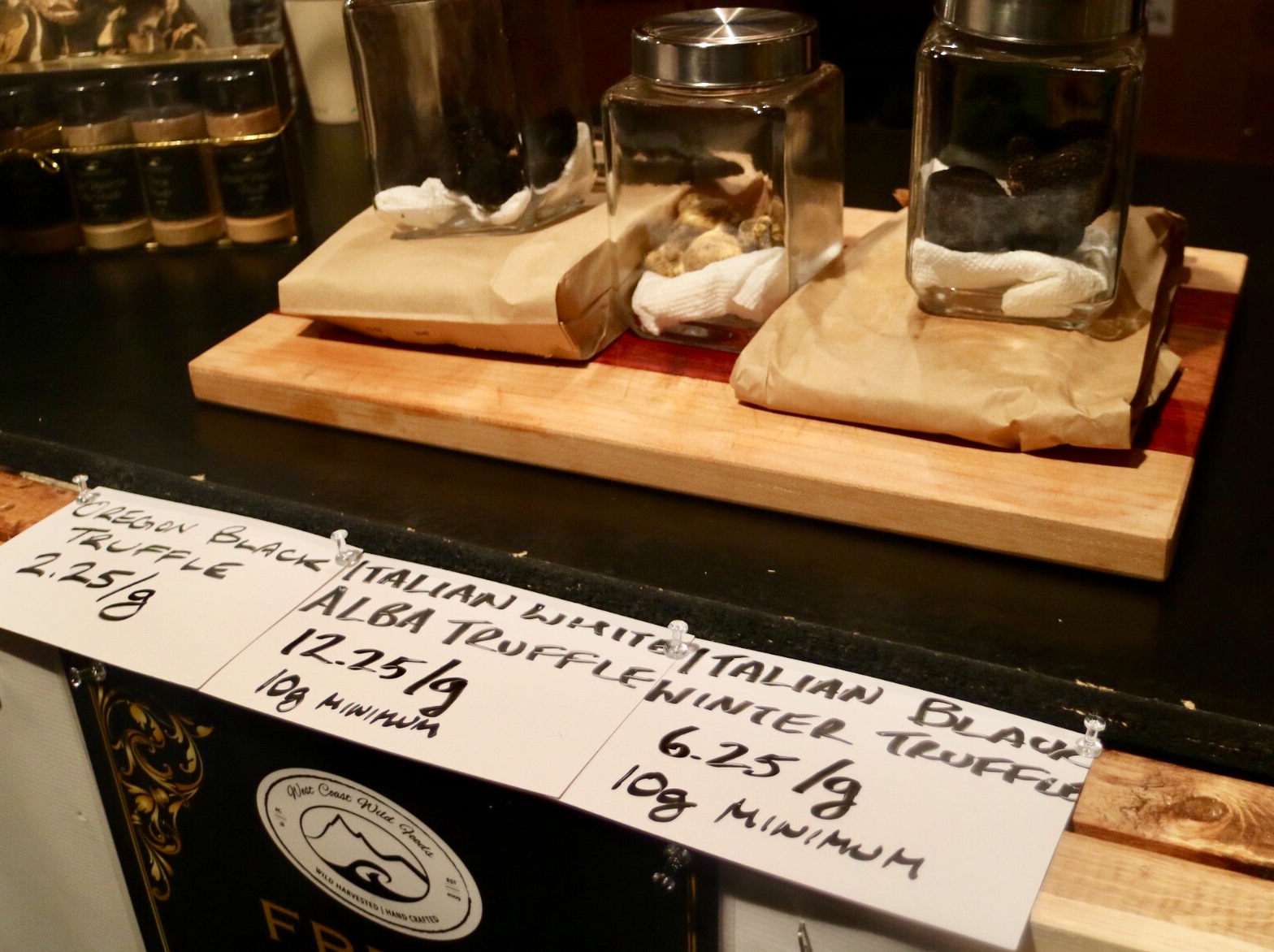 And here's what I did with the Oregan black truffle I bought here. I made a beef tartare topped with avocado and black truffle!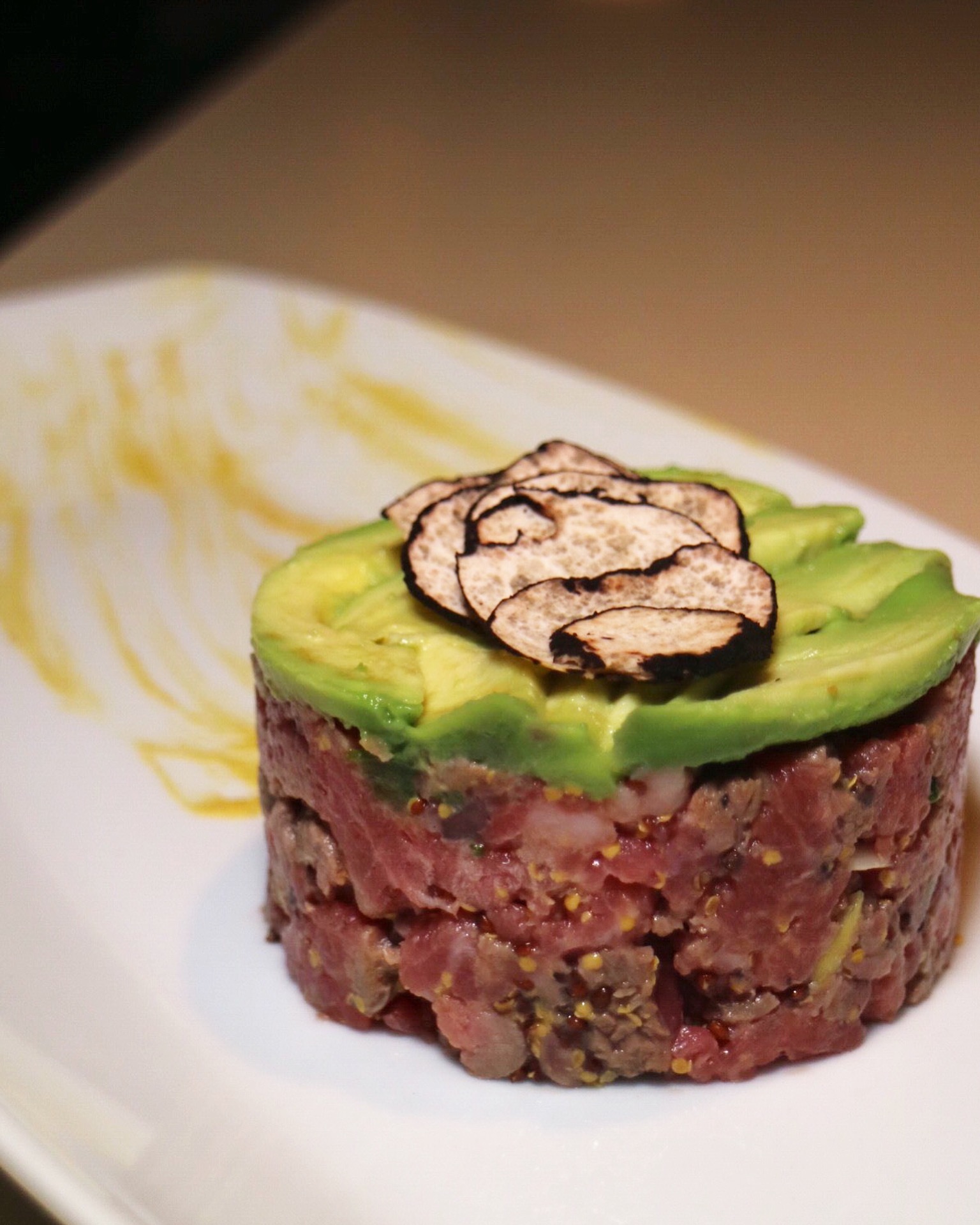 Kids would love the gingerbread decorating at Gingerbread Haus.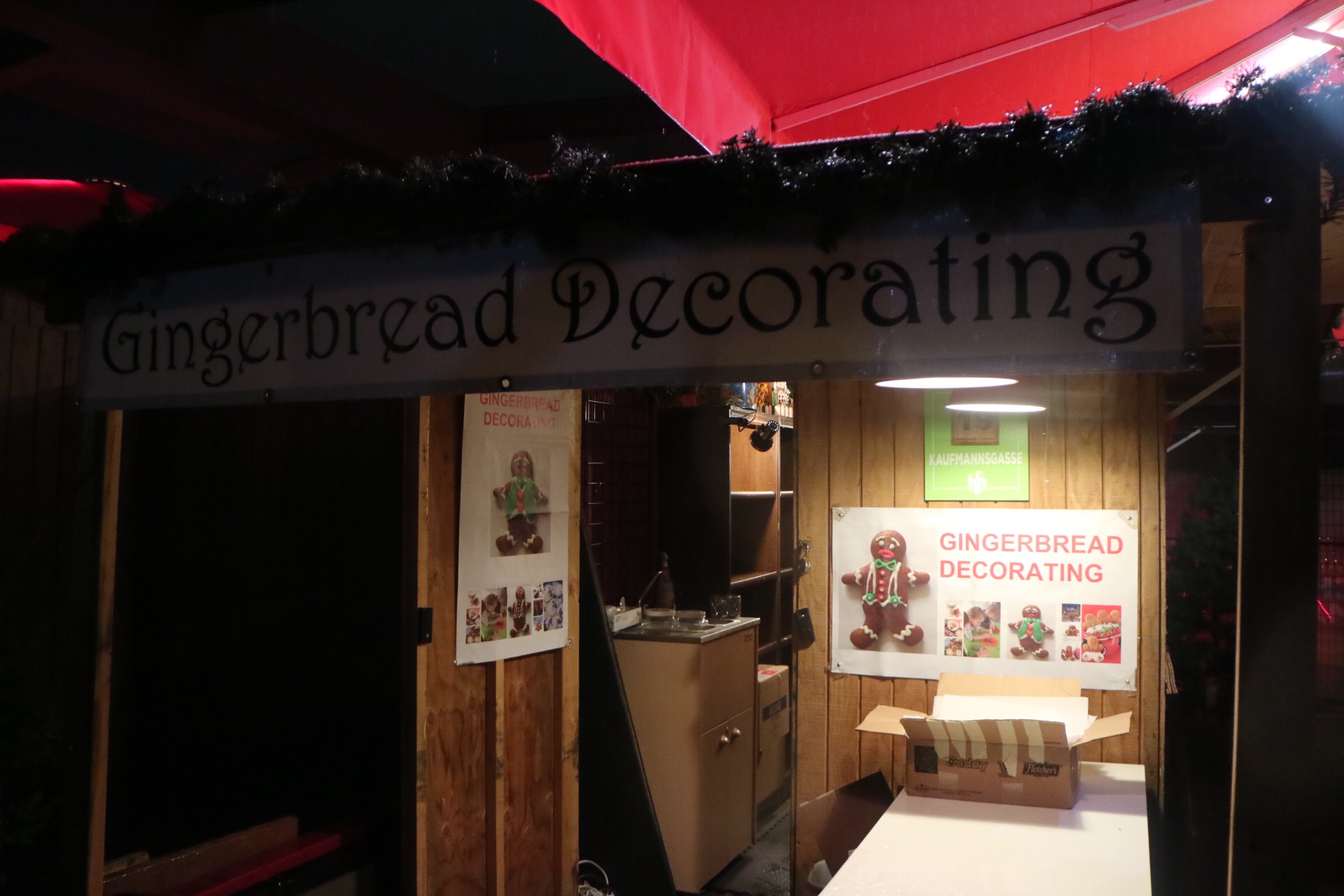 Shopping
There are many vendors at the Market where you can find great holiday gift ideas!
Here are a few to mention: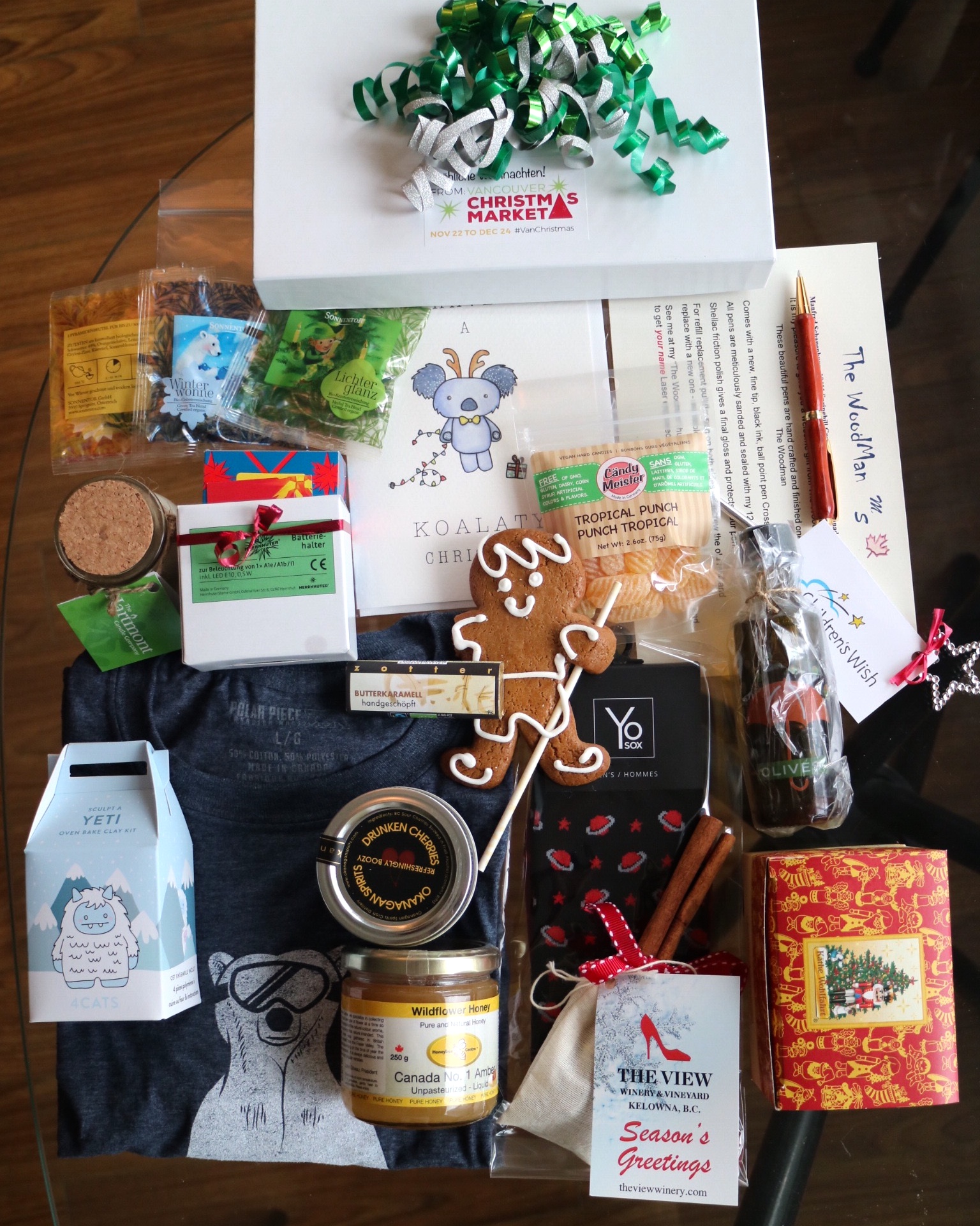 And the kids' favourite, Downtown Vancouver's only Christmas Carousel is also back this year!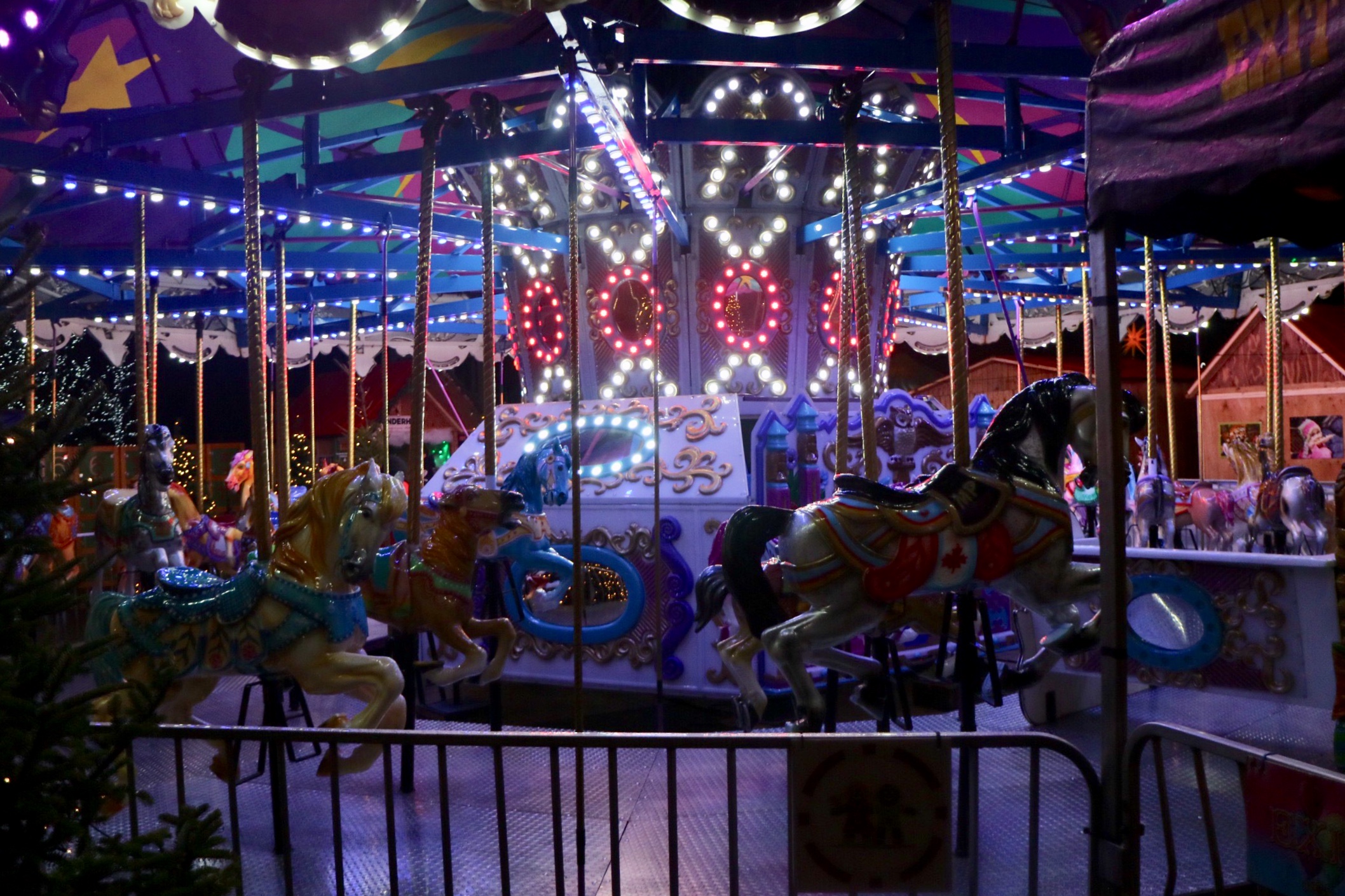 Alpine Haus Tent
The Christmas Market also features the Alpine Haus tent, designed to accommodate more than 250 people where they can sit and relax or enjoy food and beverages.
Check It Out
The authentic German-inspired festivities have officially begun! And Vancouver Christmas Markets is a great destination for friends and family for the holidays.
Website and tickets:
https://www.vancouverchristmasmarket.com
Location: