A few of us went to a holiday market event. Although there was a lot of nibbling on samples, we were still hungry for a proper meal.  We came to the nearby Menya Japanese Noodle in the neighbourhood, one of the oldest ramen house in the city. Apparently, they made it to Scout's Top 10 ramen list in early 2017, which raised some expectations from us.
The interior of the noodle house was minimal with wooden tables, wood stump stools and curtains made of straws. But it felt cozy inside as if we were visiting a country house in Japan.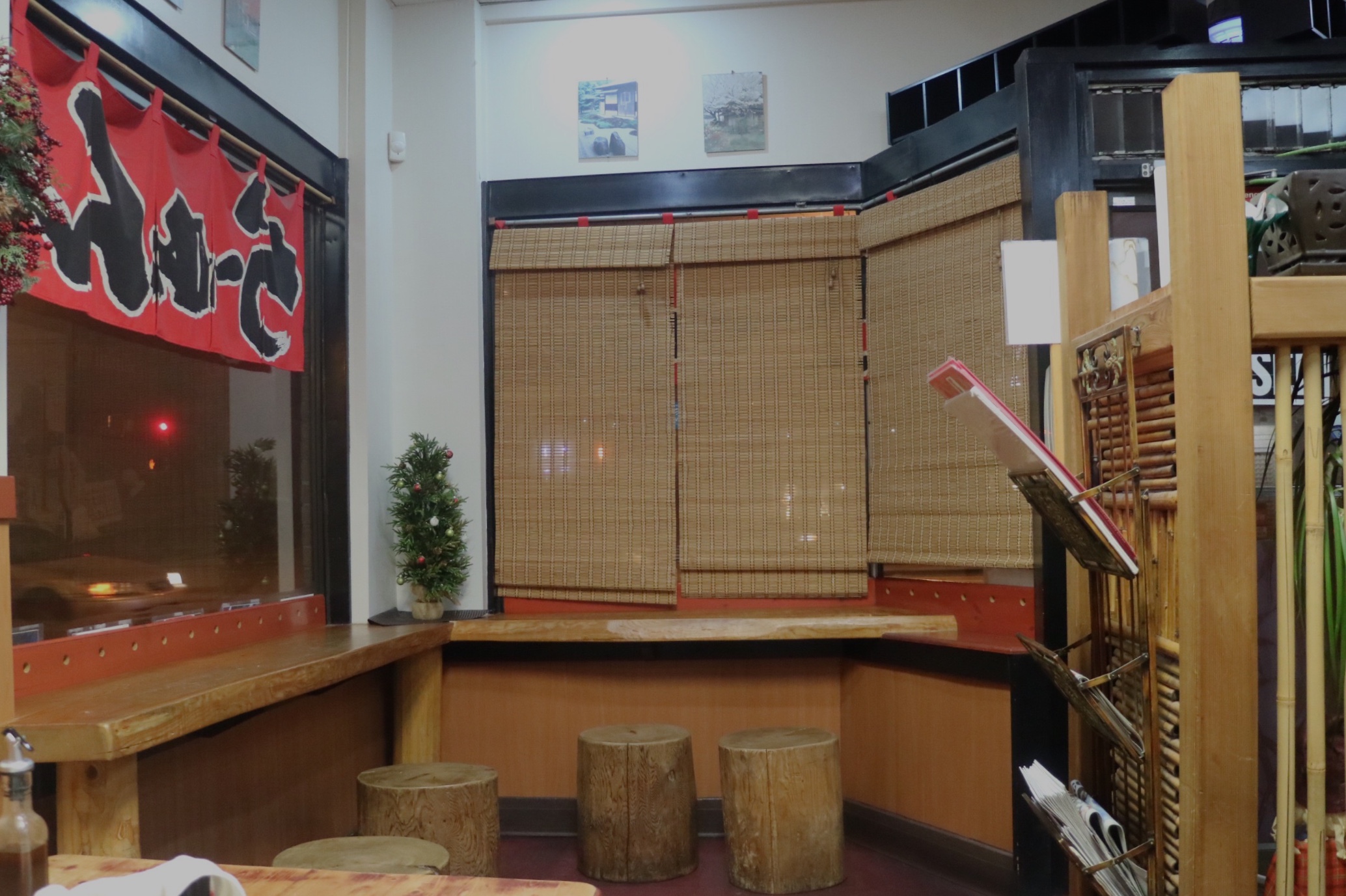 The price here is definitely attractive with a bowl of the Tonkatsu Miso Ramen or the Menya Shoyu Ramen for only $8.50. I really don't remember the last time when I saw a bowl of ramen under $10.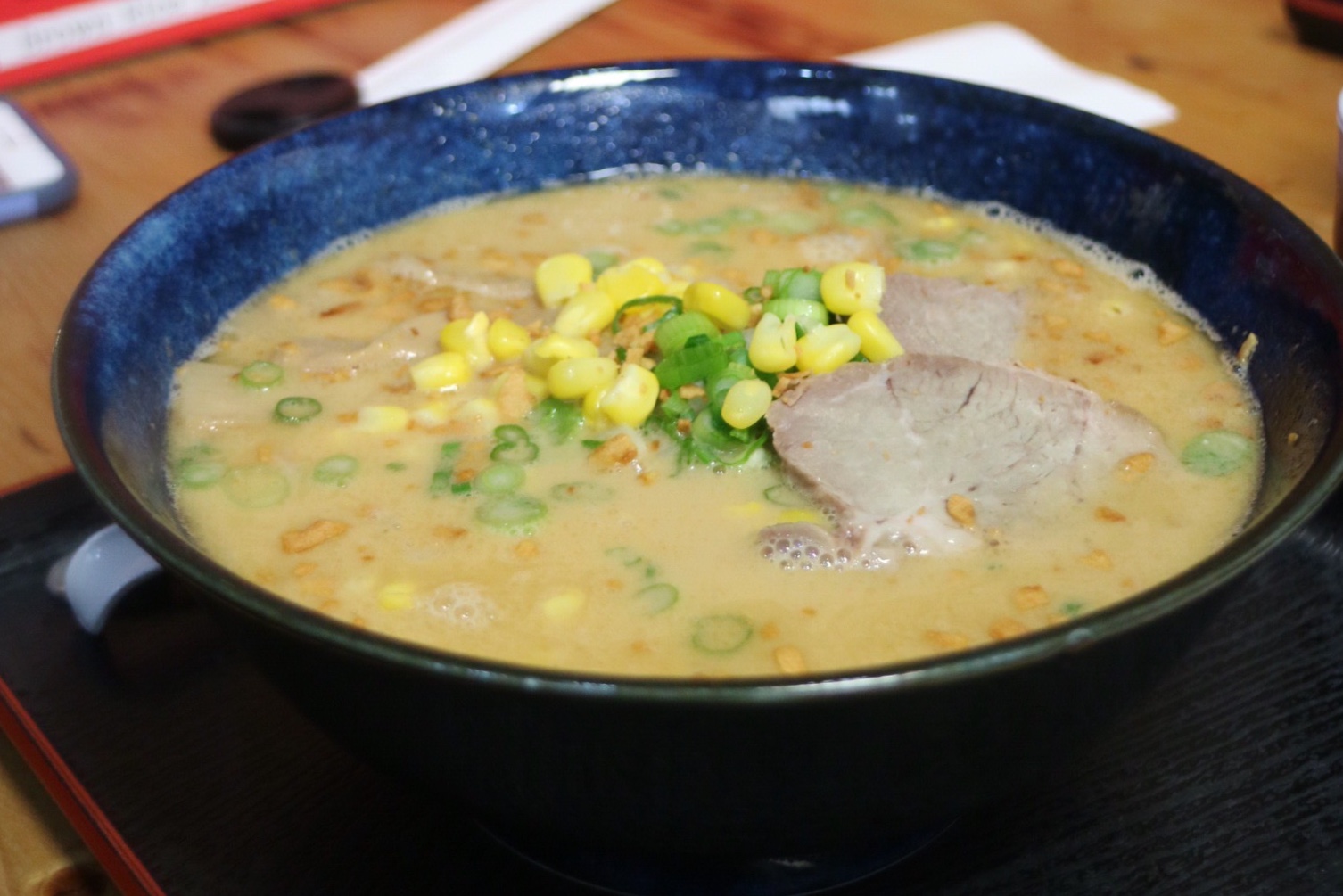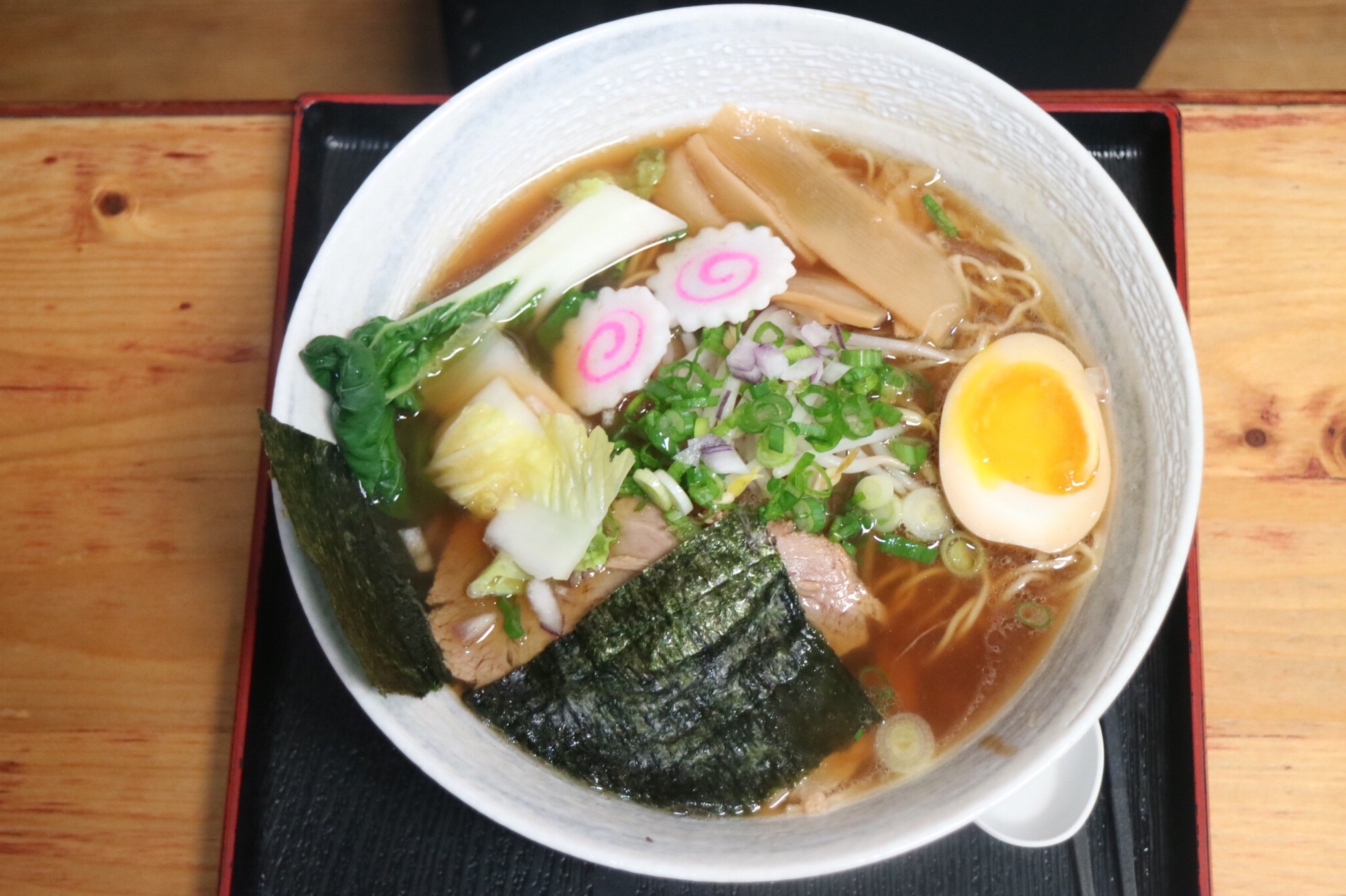 I decided to go fancy and get their priciest bowl, the Nagasaki Chanpon, which only cost $10.50. This speciality dish was created in Nagasaki, Japan and inspired by a Chinese noodle dish from Fujian province, but also adapting the local Tonkatsu broth made from simmering pork bones for hours. There were a lot of ingredients on top of my noodle soup. It did feel like I was eating yakisoba with tepanyaki meat, shrimp and cabbage but in a soup. The broth was not bad, but the milky colour has turned into a more earthy colour from the pan fry sauce of the noodle.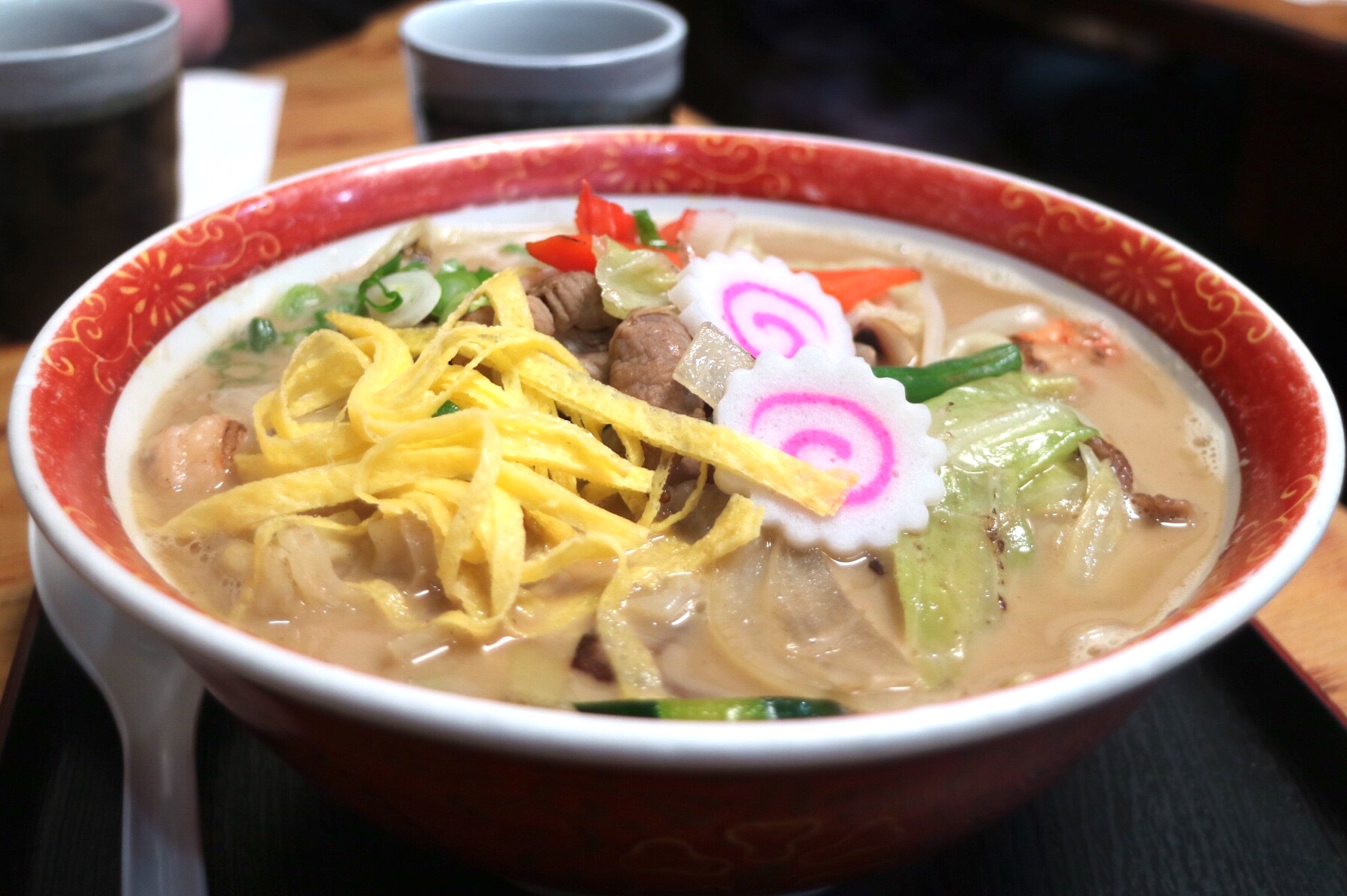 Final words
The ramen noodles are okay here and there are some interesting choices such as the Nagasaki Chanpon, which is like eating tepanyaki noodles in a soup. The affordability and the portion are also attractive.  As one of the oldest ramen houses in the city located in a not-so-glamorous part of the neighbourhood, the restaurant definitely takes advantage of the cheap rent and give us a good value for the food.  However, the dishes are rather humble. I'm not sure if I would recommend it to hardcore foodies, but for a solid and affordable meal, this is just the place.
Price: $
Rating: [wp-review id="12863″]
Menya Japanese Noodle
401 W. Broadway, Vancouver, BC V5Y 1R4;
(604) 873-3277 or menyaramen.com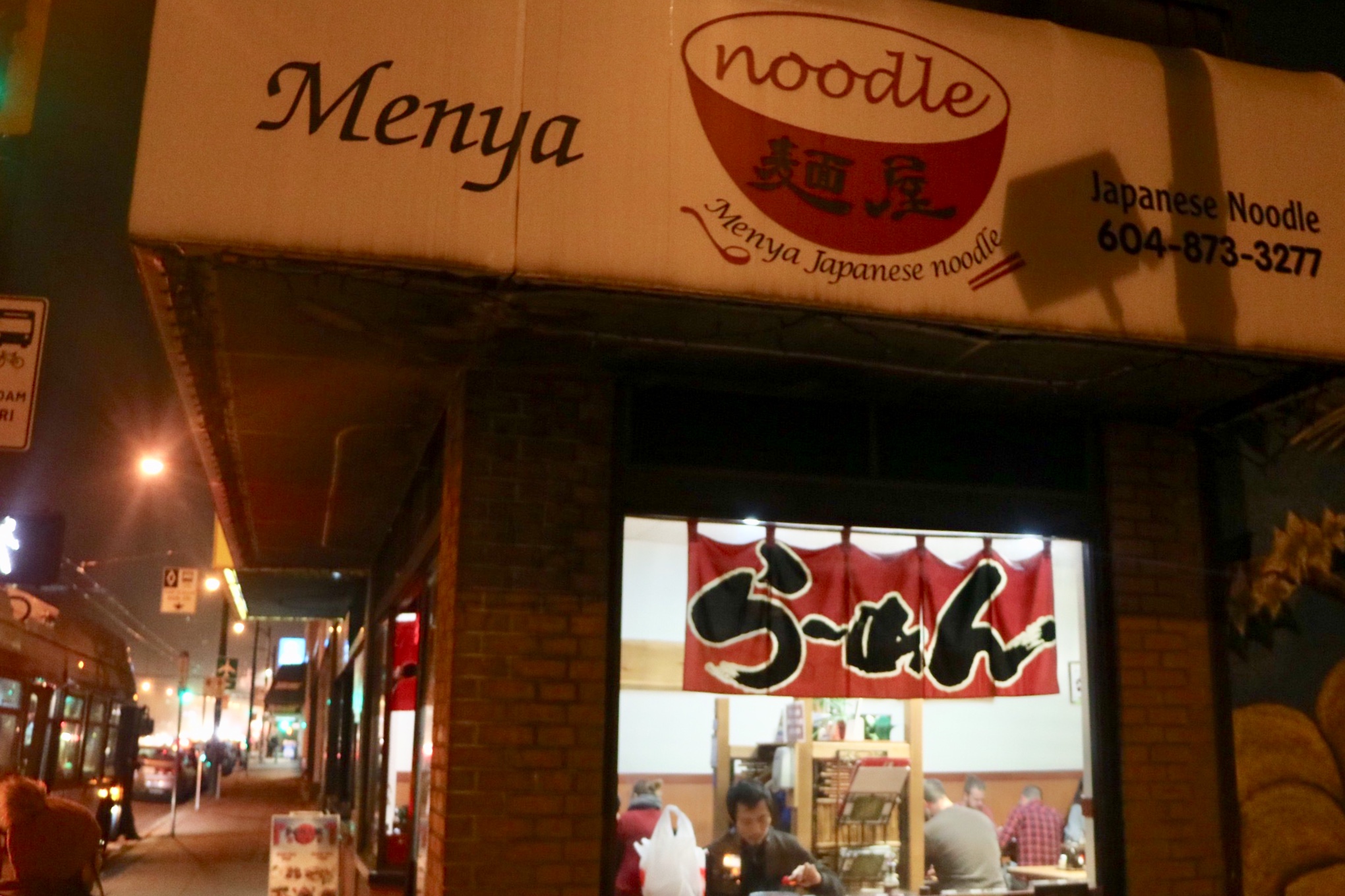 1207