I was going to grab some lunch at Kensington Market, but I was afraid that my slightly hung over body would not be able to handle stuff that was too exotic. So I turned to the list of places recommended by my friend Jonathan who lives in Toronto. I set my eyes on Union, a French bistro in Beaconsfield Village right outside of Downtown. And apparently they feature fresh local ingredients in their dishes and has gained praises.
I arrived 10 minutes before their closing the kitchen for Brunch service at 3pm, and I was happy I made it. Seated in their garden patio, I was loving the green space behind the rustic brick building surrounded by tall handsome trees – a perfect spot for such a warm and humid summer day.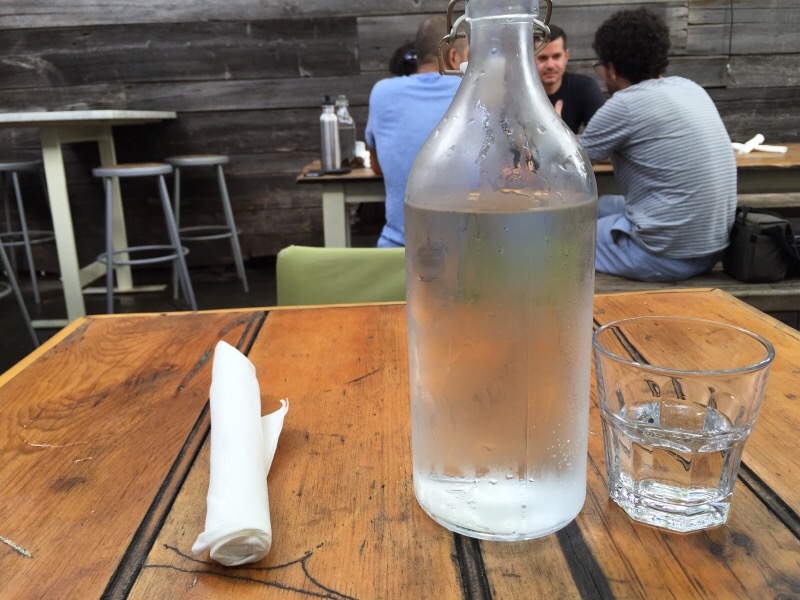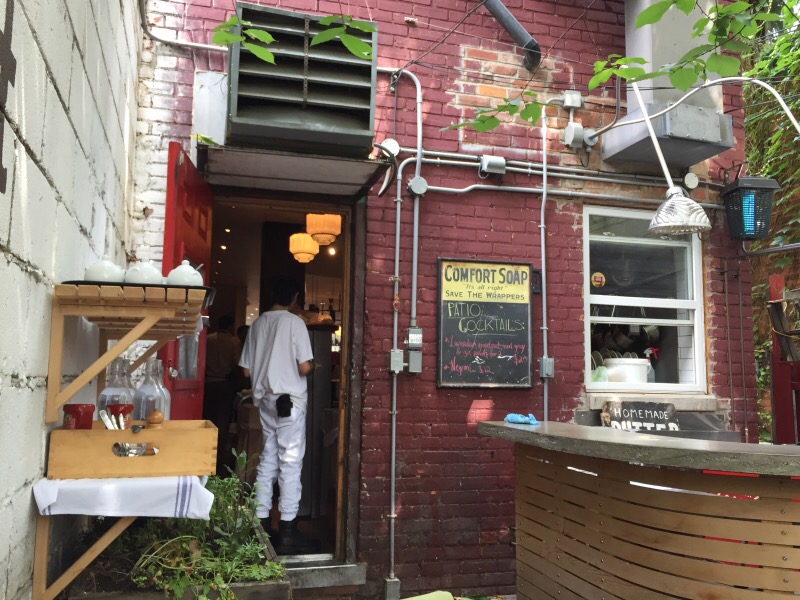 My brunch for one started with a pint of Wellington Special Pale Ale ($6.50), light, crisp and refreshing. And I was well relaxed.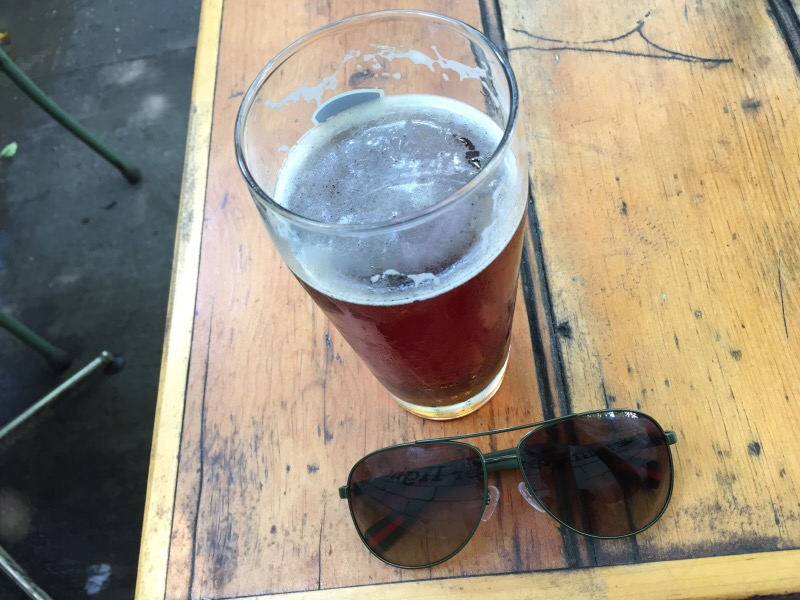 I was starving. My BBQ Pulled Rib Benny ($17.00) came to the rescue! Everything looked and tasted fantastic on the plate – eggs and hash brown cooked perfectly, pulled BBQ rib so tender, and the Hollandaise sauce creamy and luscious. The preparation was minimal but precisely executed, letting the quality ingredient really shine here.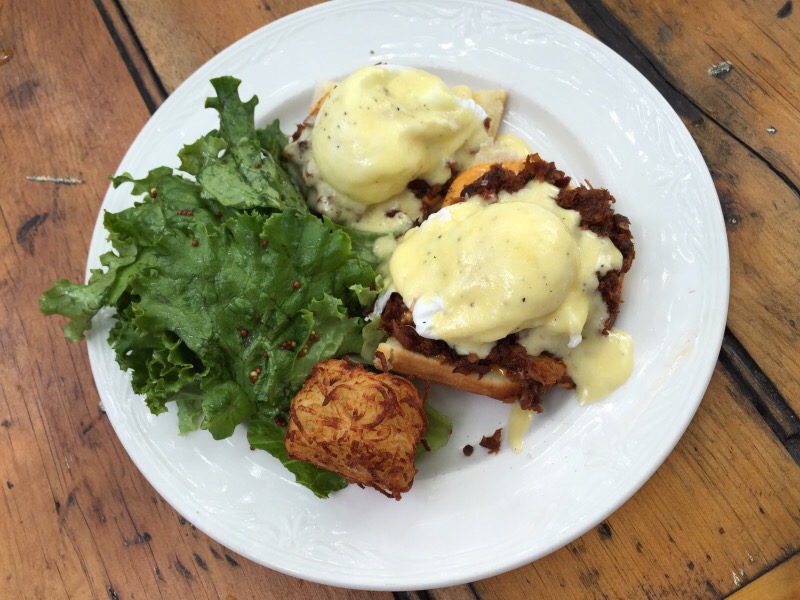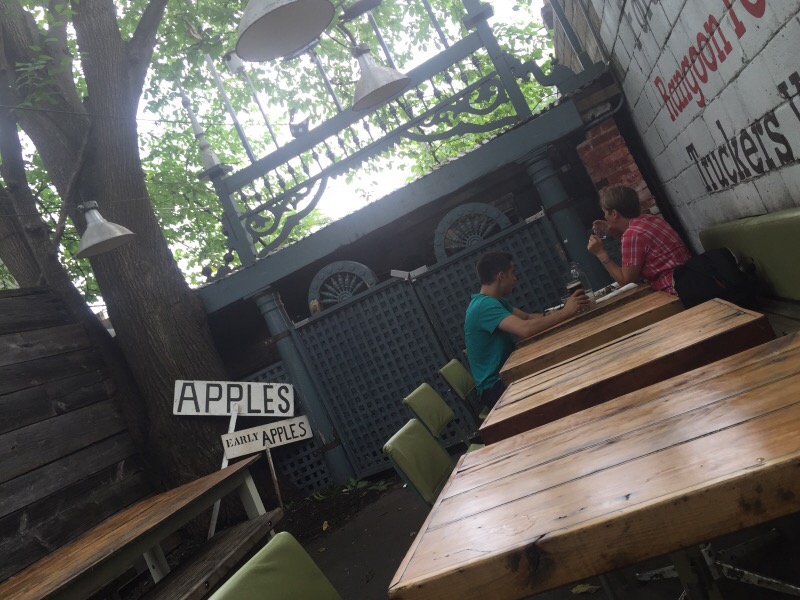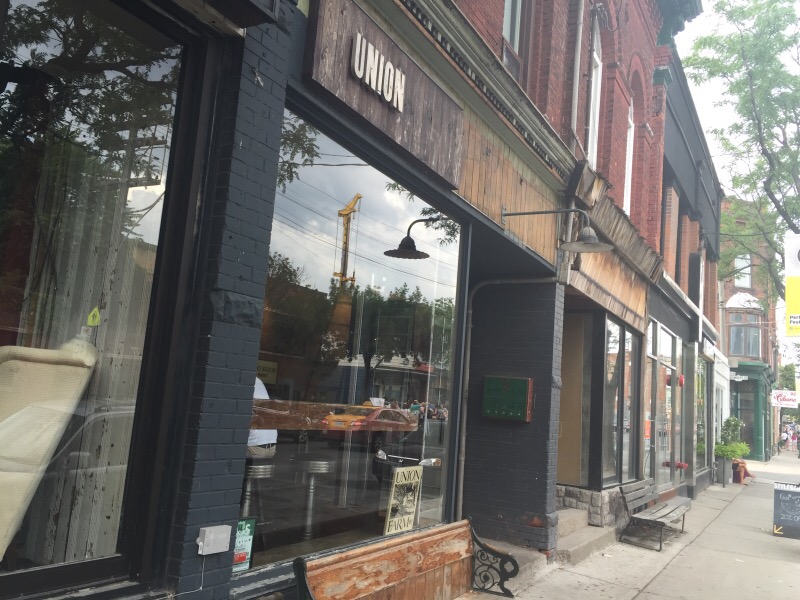 I would love to come back here to taste their dinner menu.
Website:
Map and other reviews: