Walking into Cibo on King West, I was impressed by the grand dining room with modern and chic decors, and felt slightly under-dressed. But would the food be just as glamorous? Their menu seemed to have covered a lot of different Italian dishes on their menu, which might be the biggest Italian menu I had ever seen.
I had not seen James in years and we picked a quiet corner so that we could catch up. Our waitress was very attentive… Well almost a little too attentive. We started with a bottle of Pino Grigio, clean, refreshing and a terrific choice for a conversation wine. We decided to just do wine and some small dishes, a Italian tapas night!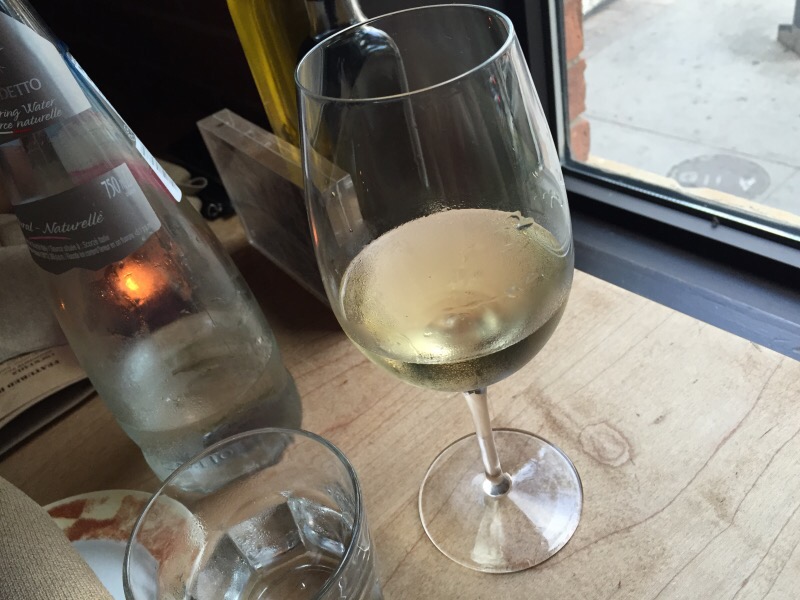 The complementary bread and olives were very nicely presented, although I was hoping the bread would be a bit rustic. The dry rosemary on the bread was a nice touch however.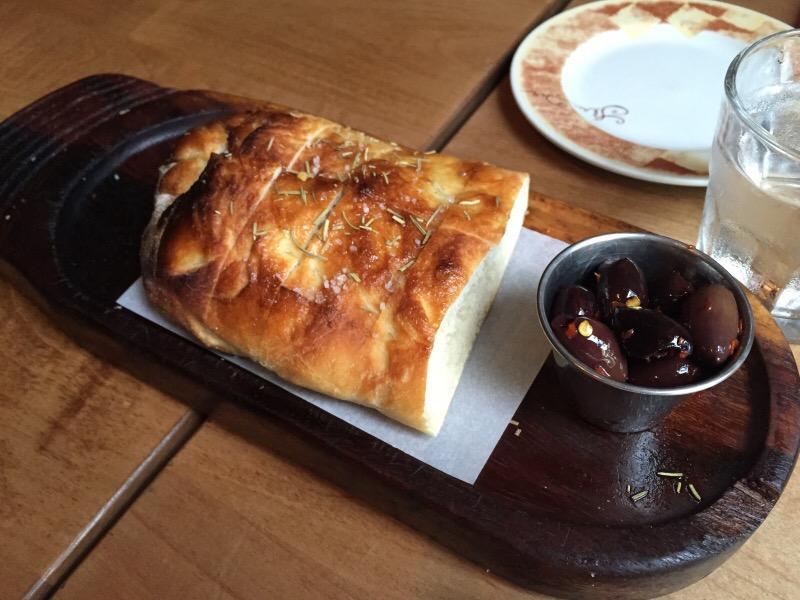 Our first Anipasto dish was Arancini ($10), rice balls stuffed with ragu and melted mozzarella, James' favorite dish. It was a great dish on both textures and flavours despite its humble ingredients.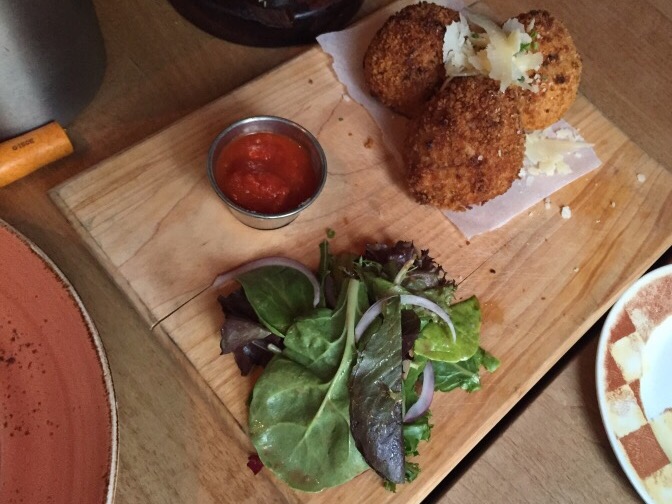 Carpaccio ($18) looked perfectly sliced – points for the precision and presentation. The taste was decent in thanks to the quality of the beef and Parmigiano Reggiano.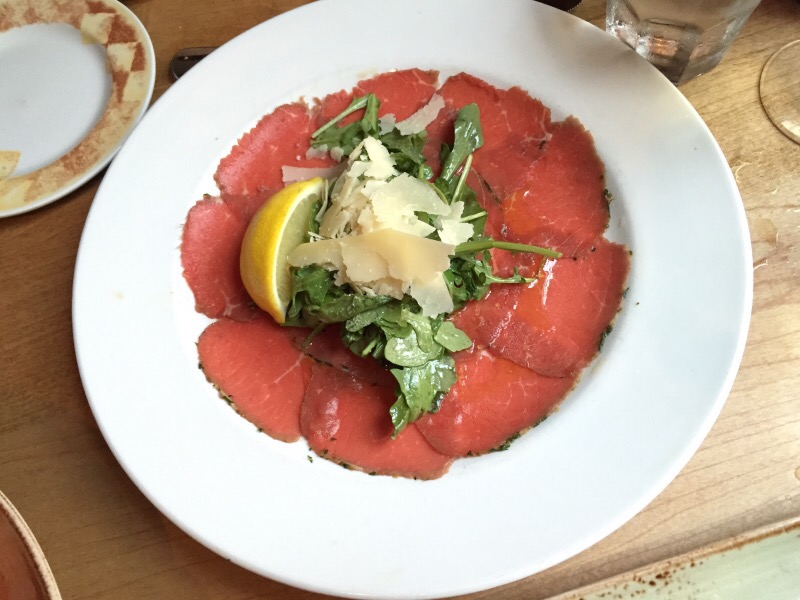 The bright and exciting tomato flavour was the star in Black Tiger Shrimp in Spicy Wine Garlic Tomato Sauce ($18). So far I had been liking all the dishes.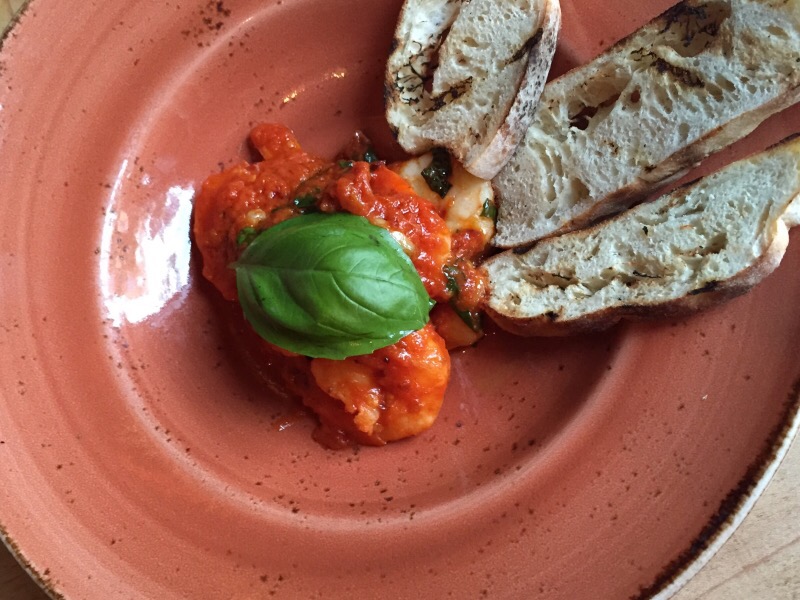 The last dish was the crow jewel of the evening. Tuna Crudo ($18) with Thinly sliced raw tuna*, sliced fennel, orange, extra-virgin olive oil, and lemon juice. From the elegant plating to the beautifully balanced taste, this dish was impeccable.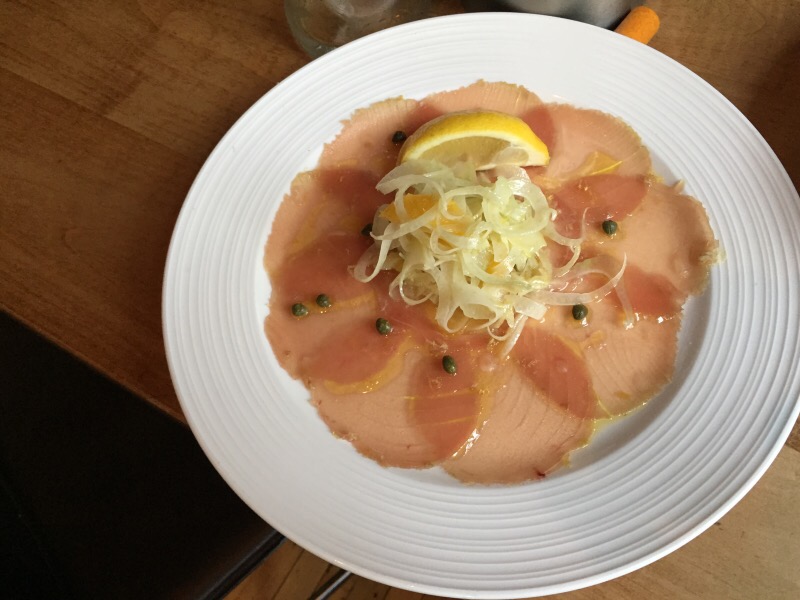 Our second bottle of white wine was Gavi from Italy. The crisp and dryer taste of the wine goes really well with the tuna dish.
I was pleasantly surprised how good the food was. The prices were a little high and the portions were small, but I think it was acceptable. Too bad I did not get to try the hand made pasta, which might be the real test of how good they really are.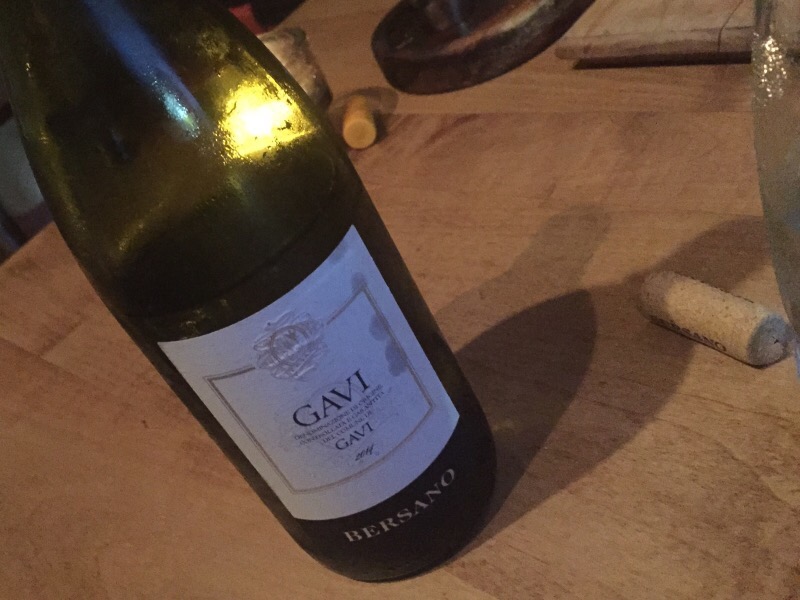 Website:
http://www.cibowinebar.com/
Map and other reviews: