I was walking down Dundas Street towards Dundas Square and saw a lot of Korean and Japanese eateries in the area. I decided to try Don Don Izakaya, thinking that a quick drink and a few tapas dishes would be perfect for a late light dinner before checking out the clubs.
The place was fairly big, and run by an energetic staff as we normally see at any Izakaya. If you sit in the main dining area by the open kitchen, it could feel quite warm in the summer. The menu was huge like a phone book, but it would certainly please the folks who like to see what dishes look like before they order. Each dish description also included recommendation of the pairing alcohol, which I found quite interesting.
I was a little skeptical at The Sake Sampler ($9) at first, because among those 3 sample drinks, only Hakutsuru was Sake, with Koi Shiso being a sweet Sochu infused with red Shiso and Takara being a plum wine. Despite the technicality, those small samples of Japanese imports were delicious.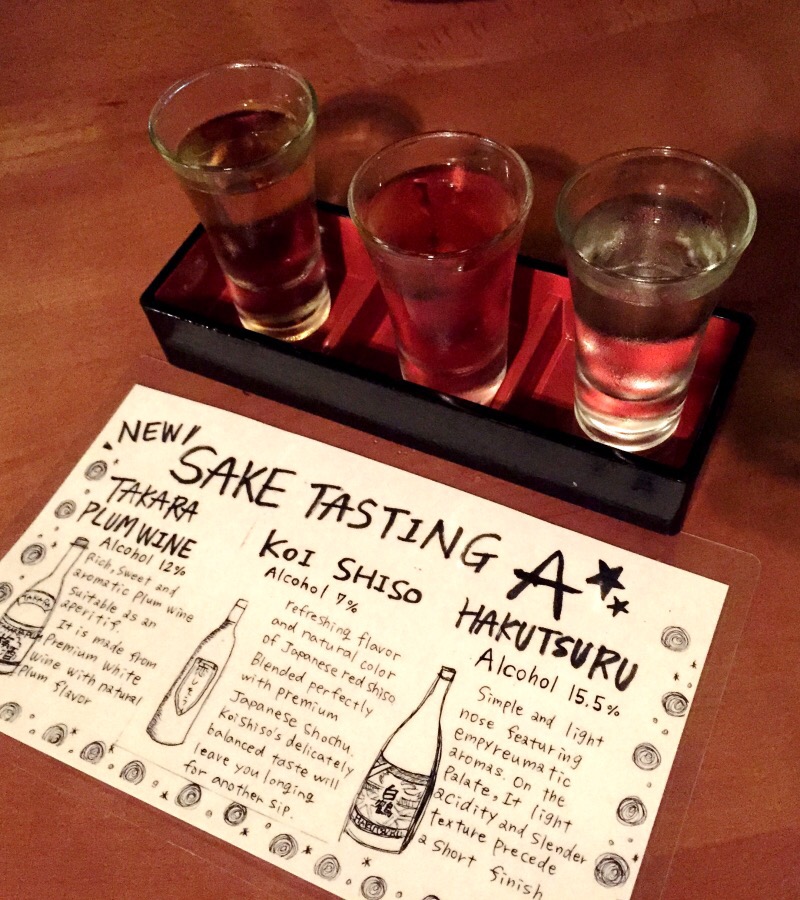 As bad ass as it sounds, Deep Fried Pork Belly ($8.50) definitely hits the spot! The thickness of the pork and the amount of batter were absolutely perfect, achieving some mouth pleasing textures: crispy, crunchy, and succulent. And it did not taste greasy or too rich. I had never tasted anything like it and I quite liked it!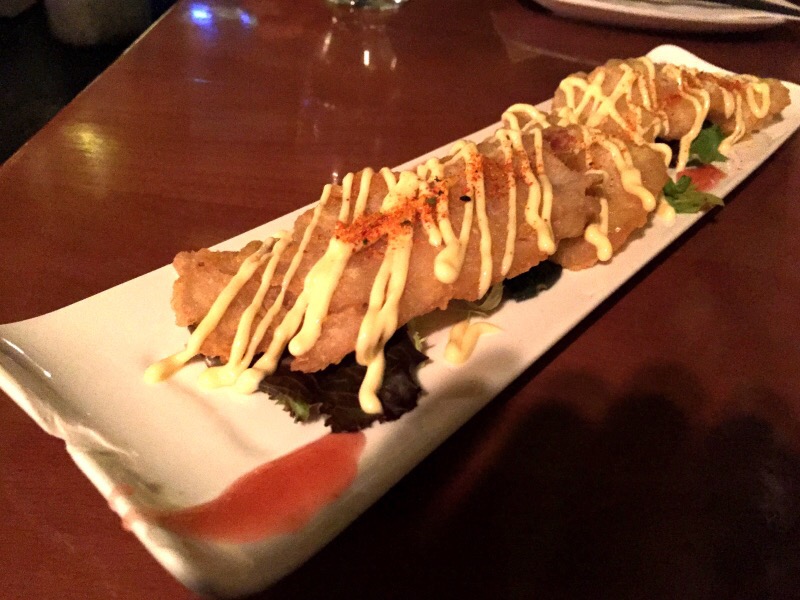 I just had to order one of the most popular dishes at all Izakaya joints, Grilled Squid ($9.50). Although every joint has their own version, the cooking should be minimal and the freshness of the squid should be front and center. I think they did a good job grilling the squid, but the sauce was a bit heavy.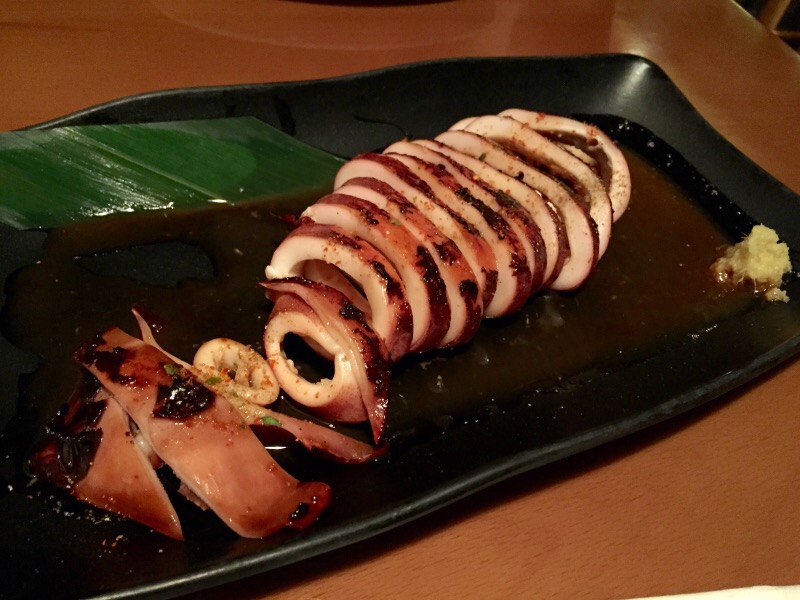 Pork and Oyster Mushroom ($7.80) was a small comfort dish, both the pork and oyster mushroom were nicely prepared and the flavours were quite pleasing.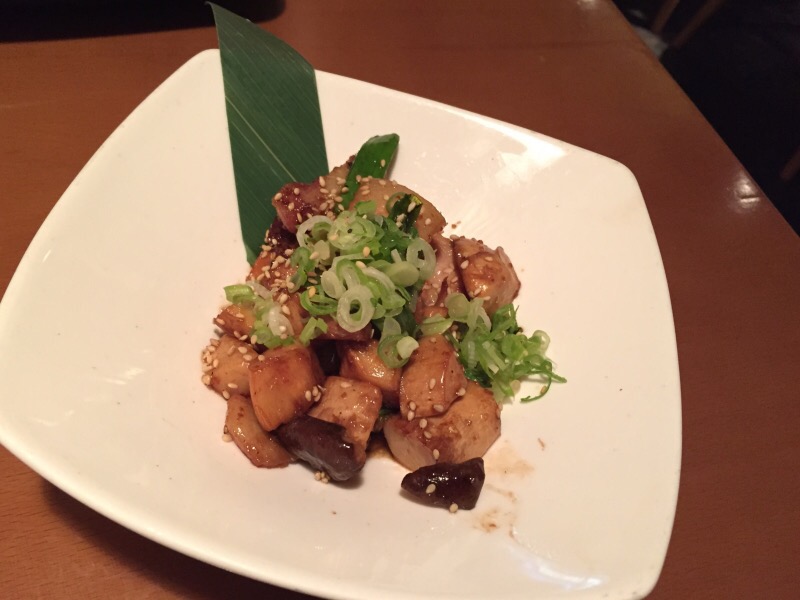 Overall, I enjoyed all the dishes that I chose this evening. 3 for 3 was a pretty good score considering there were like a thousand things to pick from on their menu. I would definitely visit them again when I'm in Toronto next time.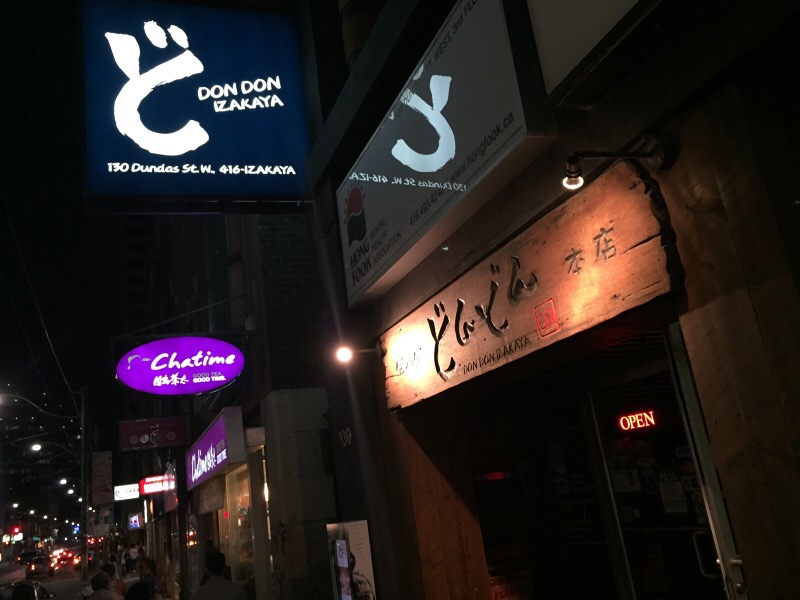 Website:
Map and other reviews: