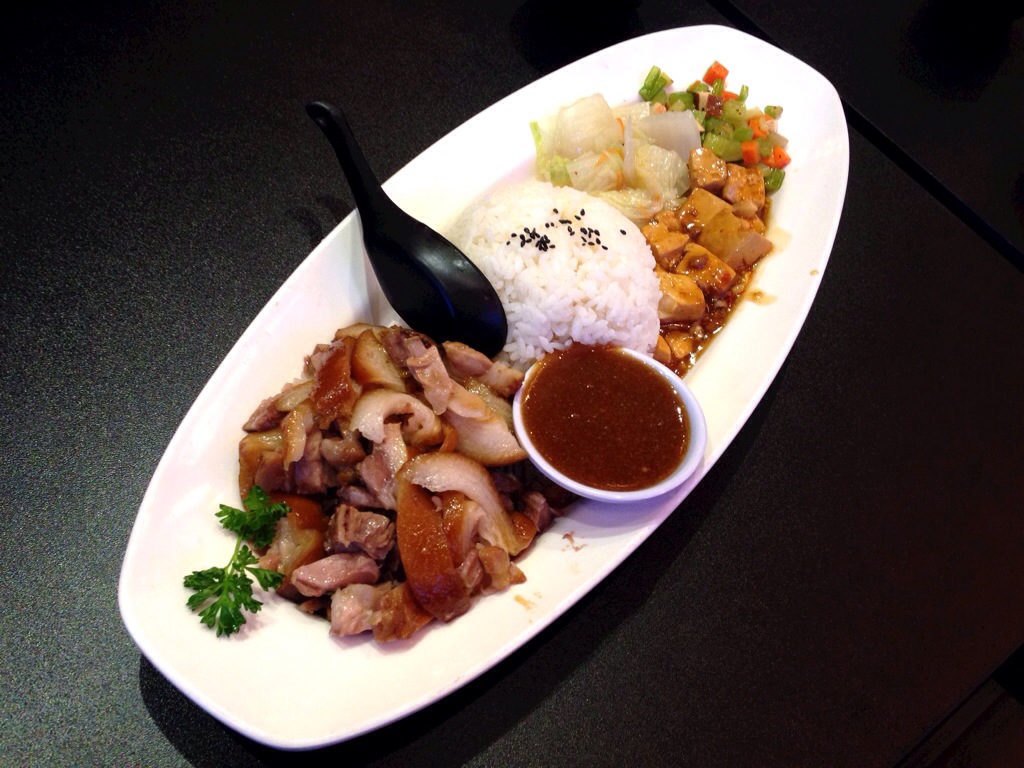 I came to Uncle Lu, Richmond for dinner after my weekly badminton game. Here they served Taiwanese dishes. They had a very similar menu to their sister Vancouver restaurant, Corner 23 on Cambie street. In Chinese, the restaurant was literally named after their signature dish: Wan Luan ham hock. Wan luan is a town in east side of Taiwan island, where this dish originated from. They put ham hock through an elaborate cooking process. There were blanching, ice chilling, and slow braising in soy sauce, cooking wine, and numerous special spices and herbs. The texture was similar to Galantine in French cuisine. The mix of pork skin collagen and lean meat created a great bite of texture and flavours in the mouth.
It was interesting to see the similarities of using parts of an butchered animal among the old world buy nexium online countries in Europe and Asia. The culinary world would not be as interesting if we had only used steak, lamb chop, chicken breast, and fish fillet as our animal protein.
I was also impressed by the decorations of the restaurant. The red lanterns and metallic wall pieces had really showcased an interpretation of traditional Chinese fine art.
My friend and I both ordered the ham hock dinner set, but her set looked a little better than mine as in presenting the cuts of the hock. But minor details did not prevent me to enjoy my dinner. Along with a sweet and tangy garlic sauce, a serving of short grain rice, and side dishes of celery, Napa cabbie, and Tofu, the whole meal was balanced and comforting.