This post is on 2 separate visits to Tuc Craft Kitchen in Gastown within merely 3 days. Based on some fond memories from last year's visits, I decided to host my birthday dinner at Tuc. Although I tried to keep it small and intimate, I still ended up inviting 20 people. 3 days before my dinner on a Friday, I took Justine for a happy hour visit and showed her a little preview of what they would offer.
The 7-dollar happy hour cocktail list definitely pleases the gin lovers like me. Comparing gin to vodka, to me it is a matter of getting the extra floral flavours from an aromatic booze vs. having just plain boozy booze. Let's say I would rather enjoy an exotic and exciting meal than just plain meat and potato, unless there are a heck of other tasty stuff added to that meat and potato dish. Lets not ignore all the health benefits from drinking gin – it is packed with lots of antioxidants, comes with less calories, and is much easier to digest, and it was like medicine in England back in the old days! My favourite drink of all time to date is Hendricks Gin and Soda with Cucumber.
Hmmm… This how the French people like to consume their gin! My first cocktail, French 75 is a classic cocktail mixed with gin, champagne, and fresh lemon juice. And it was my first time trying Broker's Gin, and it tasted quite nice along with bubbles. The cocktail tasted a lot less boozy than it really was, which means it could quite a deadly drink if you consume too much too quick!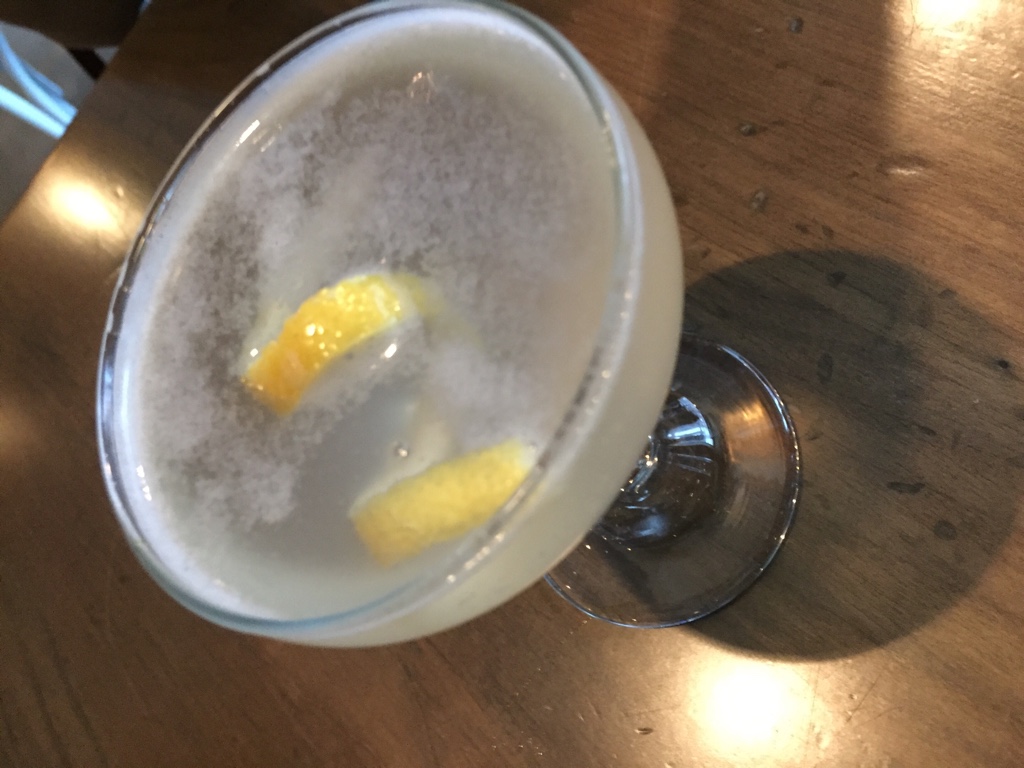 Justine's Blackberry Bramble was refreshing and delicious with the berry flavours. Not a fruity drink as the name suggests, the bright berry essence in the drink enhances the floral notes in gin.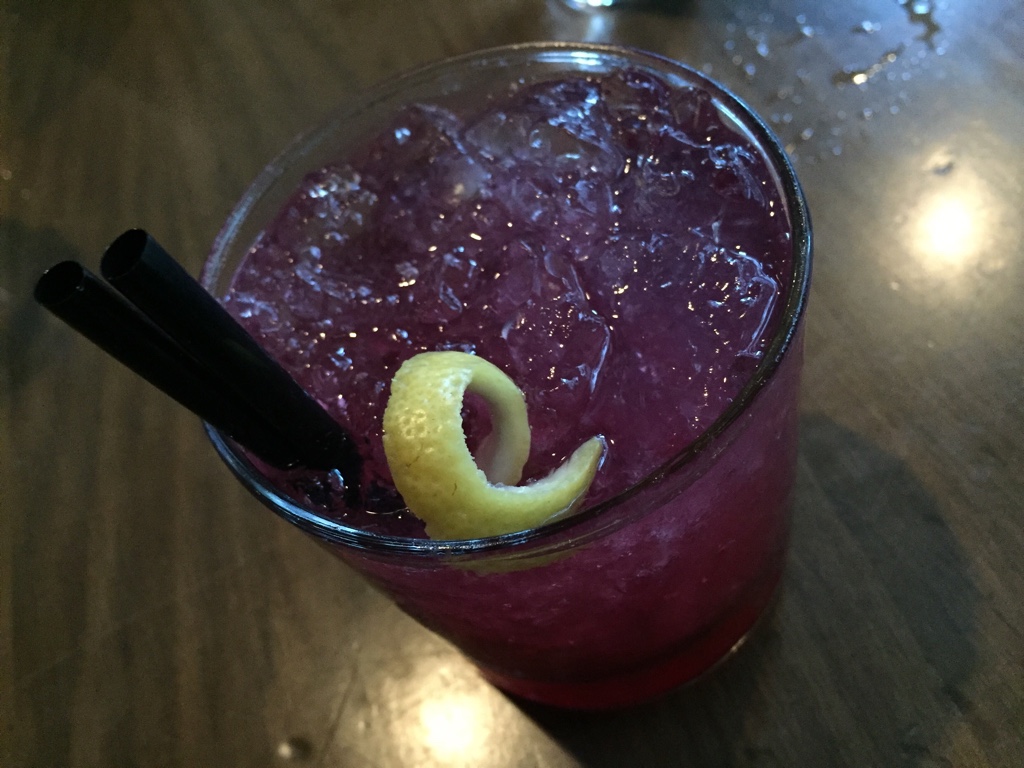 We ordered some food to share. During happy hour, the shared plates are the smaller portions of the version in the starter section of their dinner menu. They don't shy way from adding heavy cream and bold flavours to their version of Mussels and Clams. The happy hour portion really isn't going to satisfy – I would suggest to order from the regular menu for the bigger size! Pork Belly Cracklings was another star dish, and perfect finger food for cocktails. They seemed to use Chinese 5 spice powder or at least star anise to inject the perfectly sweet and savory flavour to the pork. However, I was not too crazy about Oxtail Rillettes, finding it pretty to look at but lacking in bolder flavours that I was hoping for.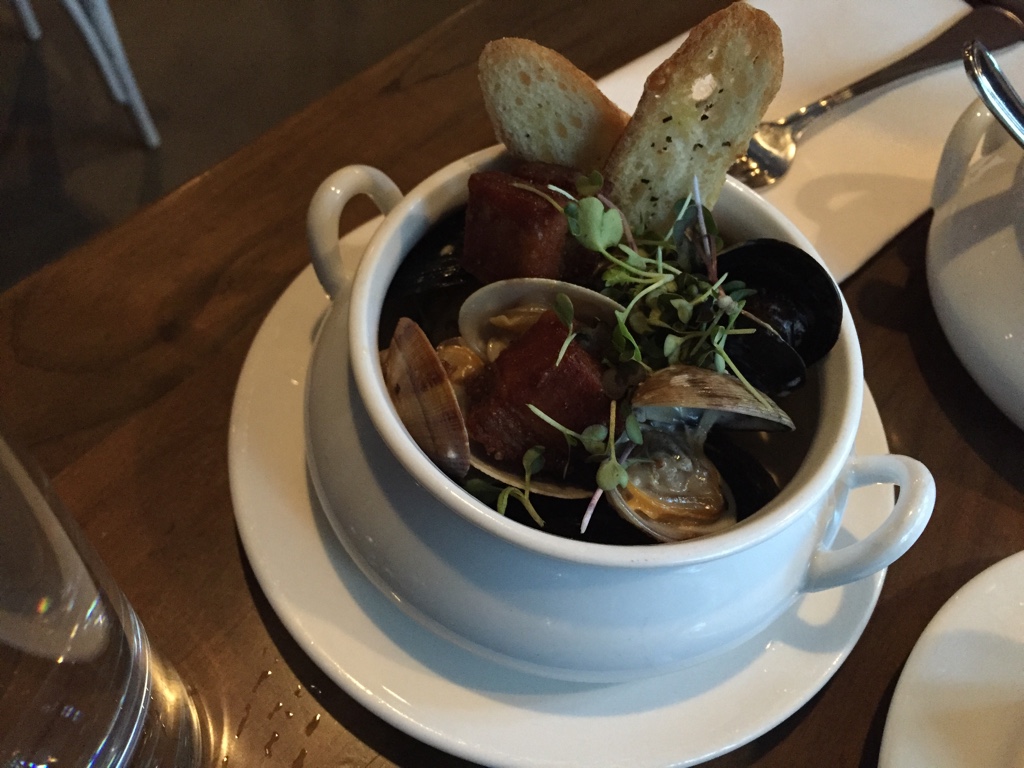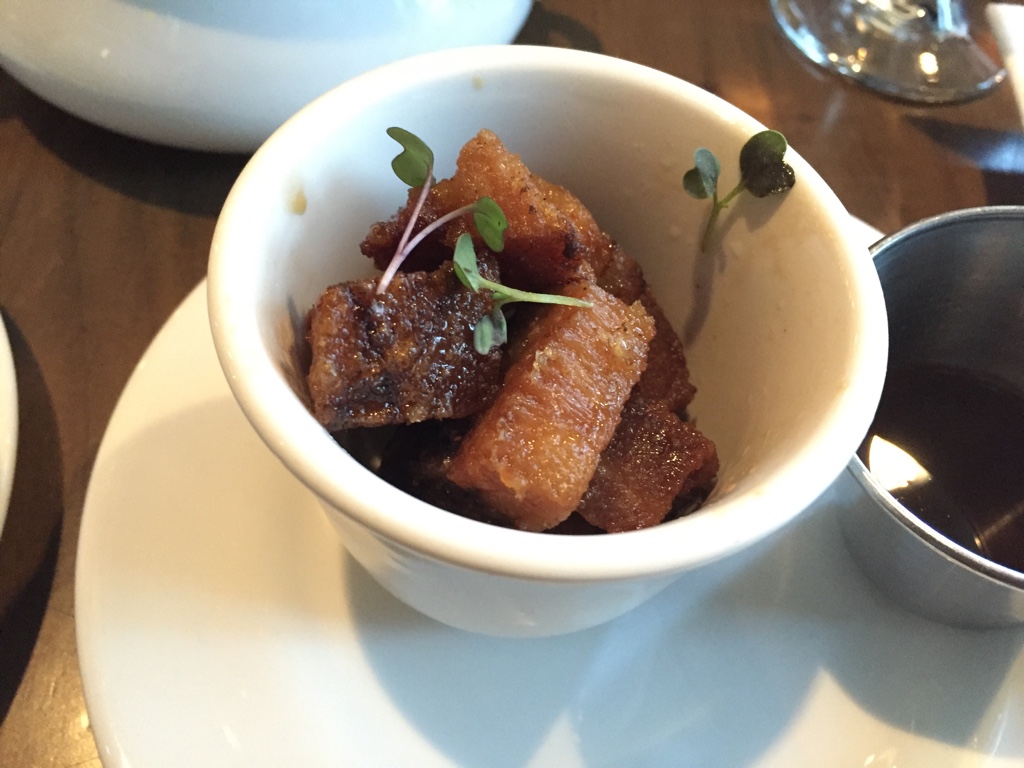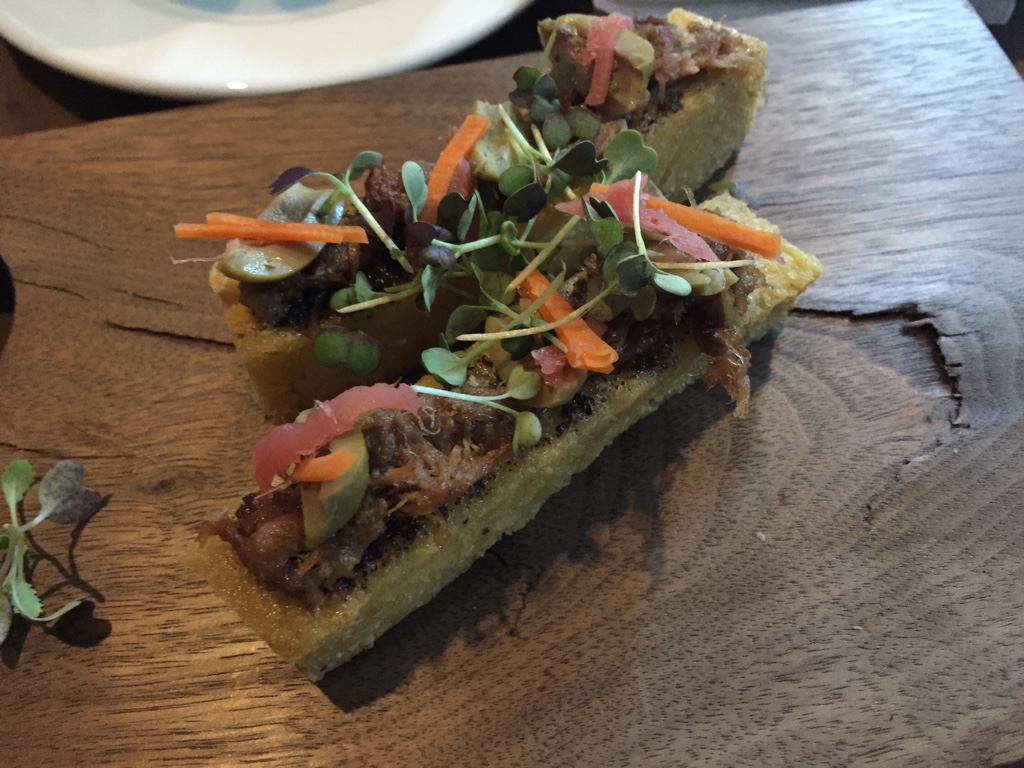 My 2nd cocktail is a clever variation of another classic, Sloe Gin Fizz, but named 'Slow Gin Fizz' instead. Traditionally, Slow Gin fizz uses only sloe gin, a liqueur that's not exactly from the gin family. But here they add Broker's gin, making it a love child of Sloe Gin Fizz and Tom Collins. Although the alcohol content has doubled, it is still quite the smooth and elegant drink.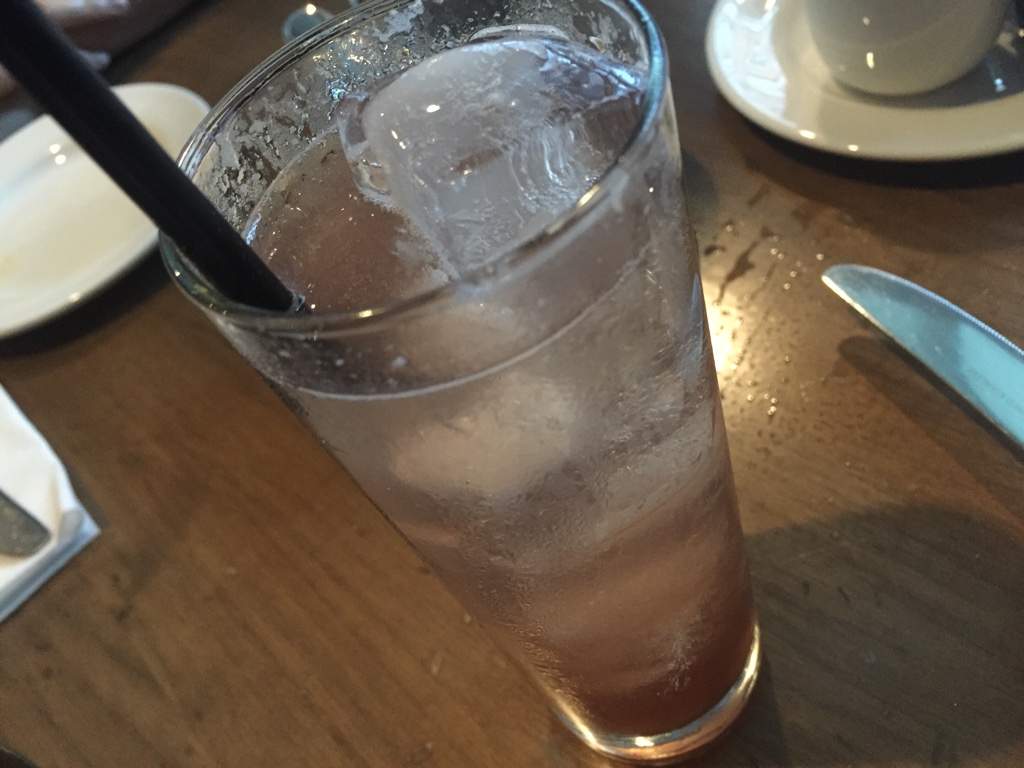 Justine loves gin but she rather prefer her drink shaken instead of stirred or filled with ice. Her Dark and Stormy was pretty good as well. Rum is usually used in sweeter or fruitier drinks but in this case it provides a hint of sugary taste to balance the mix of sophisticated tastes.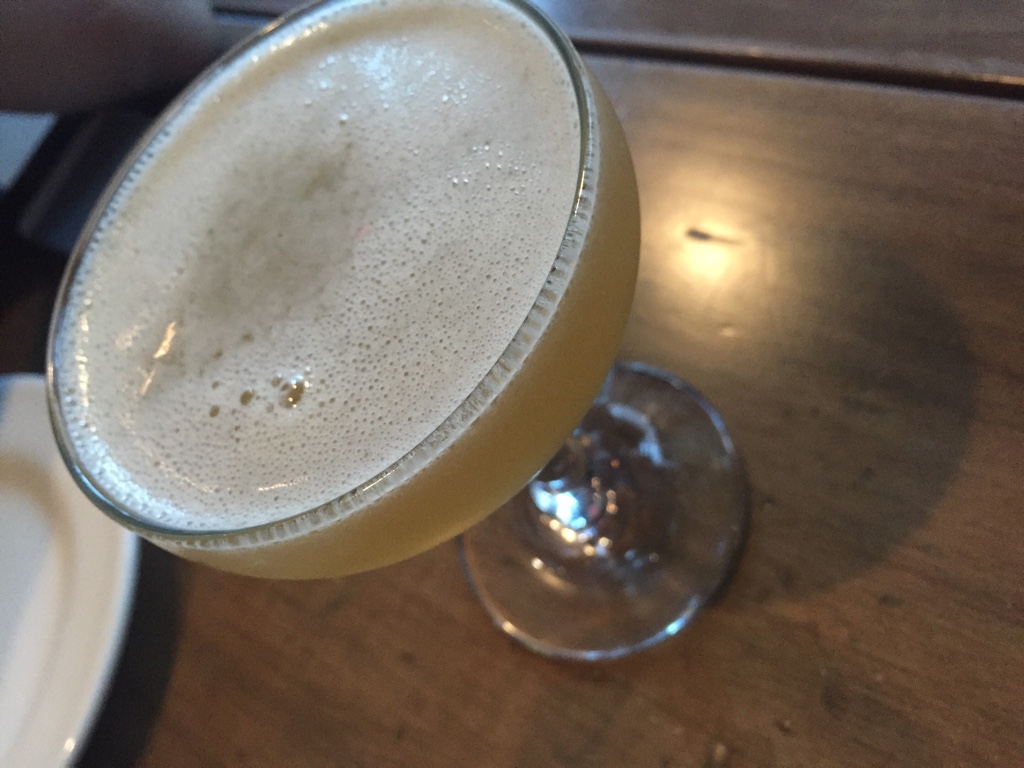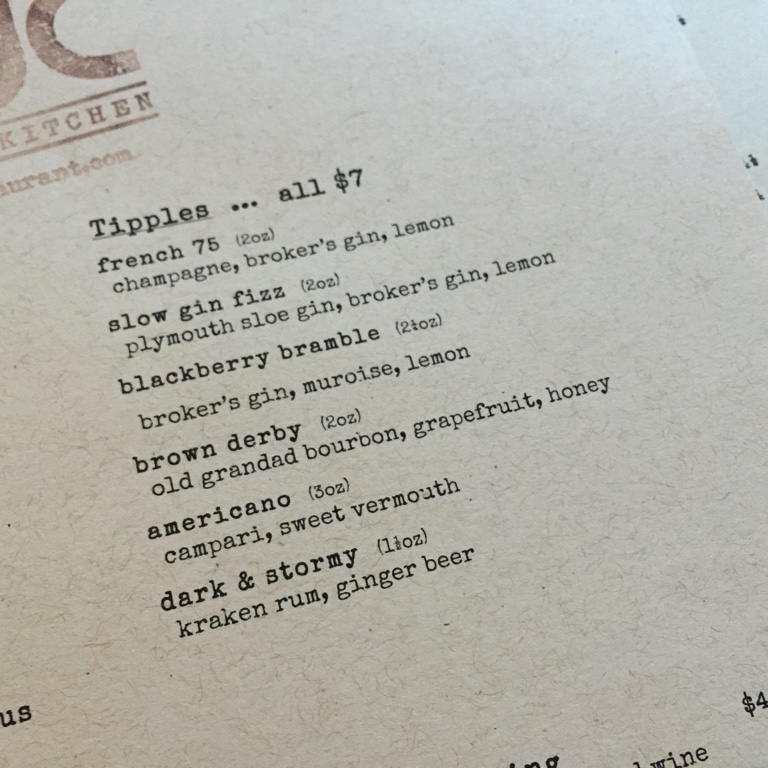 So I was sitting with 18 friends 3 days later at Tuc's mezzanine upstairs, where it could easily fit another 10 – 15 people. It is definitely not a bad idea to have a low key birthday on a Monday because all the invited guests people would be likely to show up. I came a little earlier with a few friends including Louis who just arrived from Hong Kong for a 2-week visit – how could I skip the delicious drinks from Tuc's happy hour before dinner? I tried Americano, a cocktail mixed with capri and sweet vermouth, and I was impressed with the espresso flavour. I also want to mention that we ordered quite a few of their famous Bacon and Egg, a brilliant idea based on Scotch Egg. But the egg is wrapped with bacon instead of ground meat. Bacon just makes everything taste better, doesn't it?
Everyone seemed to enjoy their food. As I had tried most of the dishes from my previous visit, I picked the only dish that I had not ordered, the 12-oz Angus Dry Aged Rib Eye. The steak reminded me how the steak tasted like when I was in Paris. The technique was quite commendable and the steak was cooked impeccably.
At the end of the meal, I got to enjoy my free birthday dessert – Dark Chocolate Pudding with Wasabi Tuile and Rum Caramel Sauce. I was a little tripped out at the presentation of the pudding with the caramel sauce serve in a syringe. I know we are not too far from Downtown Eastside, but it seemed a little over the top for dark humor at dinner, no? I 'injected' the sauce into my dessert and I very much enjoyed eating it. The flavours and texture were all fantastic; however the wasabi was a little lost.
Overall, I definitely recommend Tuc for having a birthday dinner gathering. You can totally feel the passions of their chef and owners – their beautifully crafted cocktails, carefully selected beers and wines, amazing food in either little bites or on big plates, and their great service and flexibility, all account for the greatness I want if I own a restaurant.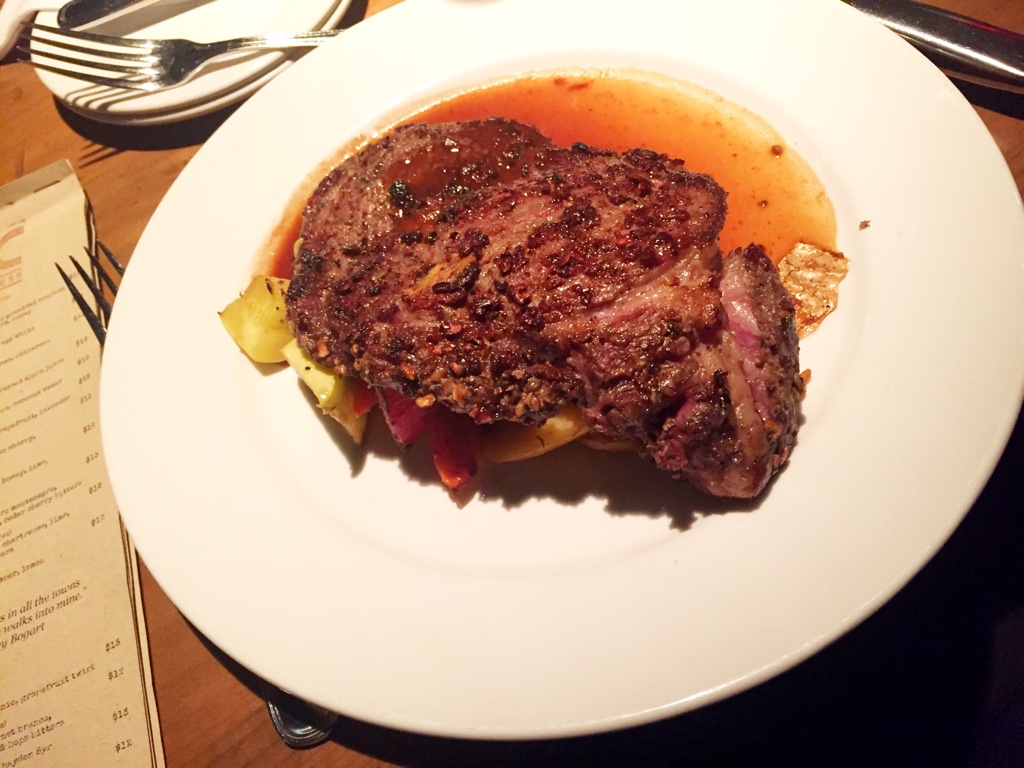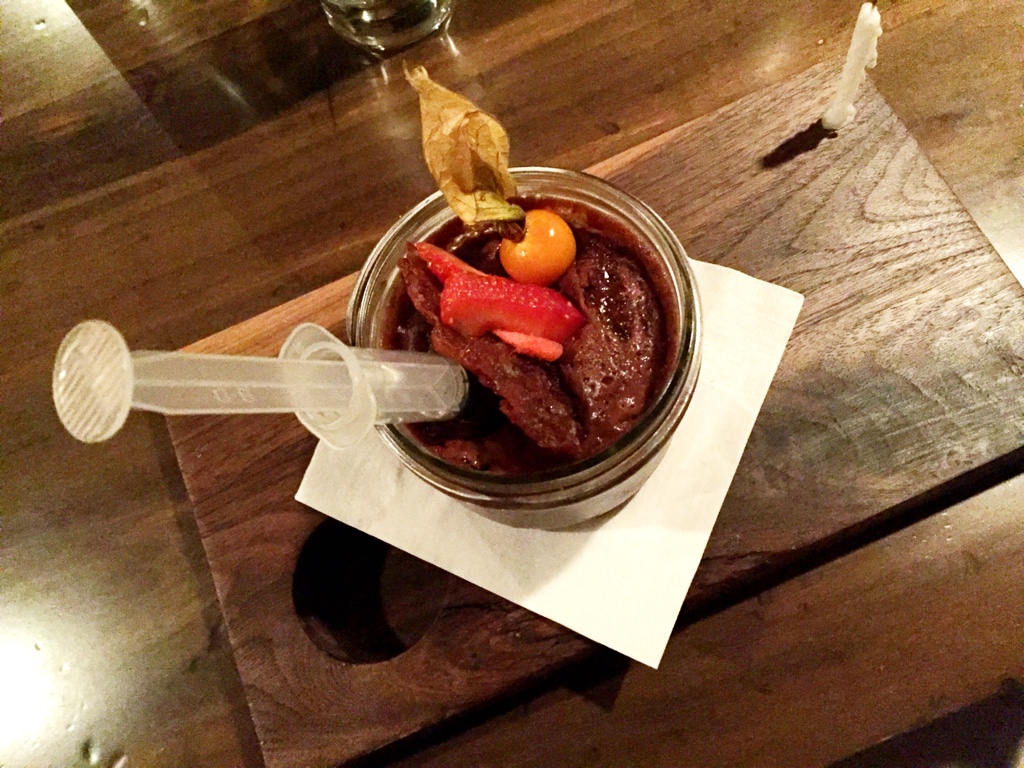 Website:
http://www.tuccraftkitchen.com/
Map and other reviews: