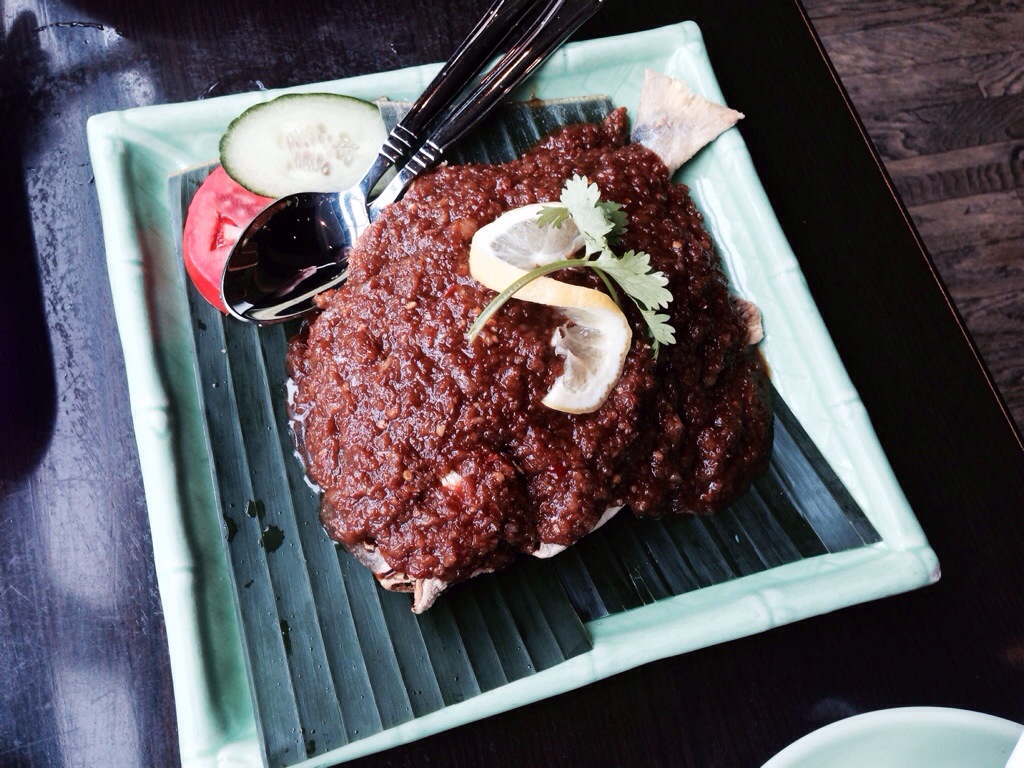 I took my mom to Tropika at Robson for lunch. We ordered a couple items on their dinner menu. My mom loved the food. I liked the food too, although I was sligtly disappointed that they did not serve coconut seafood fried rice in a coconut shell any more.
I only had had dinner at their other locations: Tropicka at Cambie and Tropika at Lansdowne (Richmond), and I had always enjoyed the food. For the downtown location on Robson Street, I used to come here for lunch quite a lot. They had a good collection of lunch dishes that were under $10, which were great for the value.
We ordered Daun Pisang Ikan Pedas (Fish on Banana Leaf) and Coconut Seafood Fried Rice.  The fish was fried perfectly – crispy outside but moist and fresh inside. The sauce was mostly a type of satay but with a very strong lemon grass essence.  The dish paired perfectly with a bottle of Tiger, a Singaporean beer.
The coconut seafood fried rice looked quite plain and simple. But once we dug into it, the layers of flavours in the rice just kept coming: sweet, savoury, and aromatic, which complement the freshness of the seafood perfectly: shrimp, scallop, and squid. We WERE IMPRESSED!
Totally did not expect this lunch to turn out to be the best dining experience I had ever had at this restaurant chain.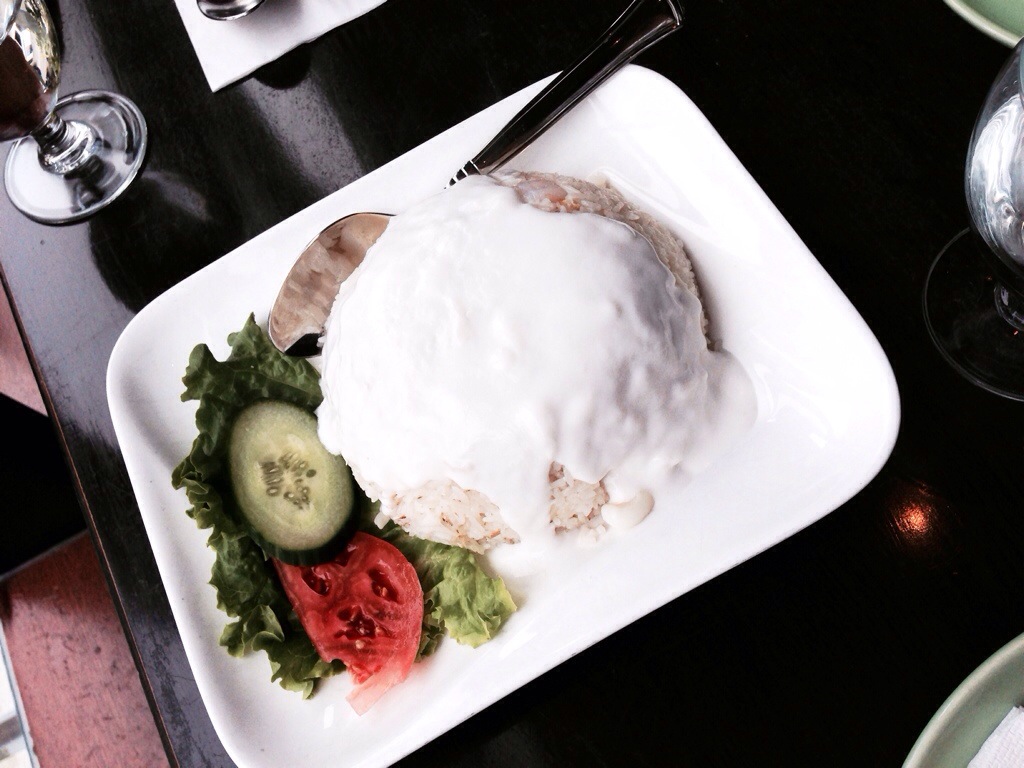 Map and other reviews on Urbanspoon: