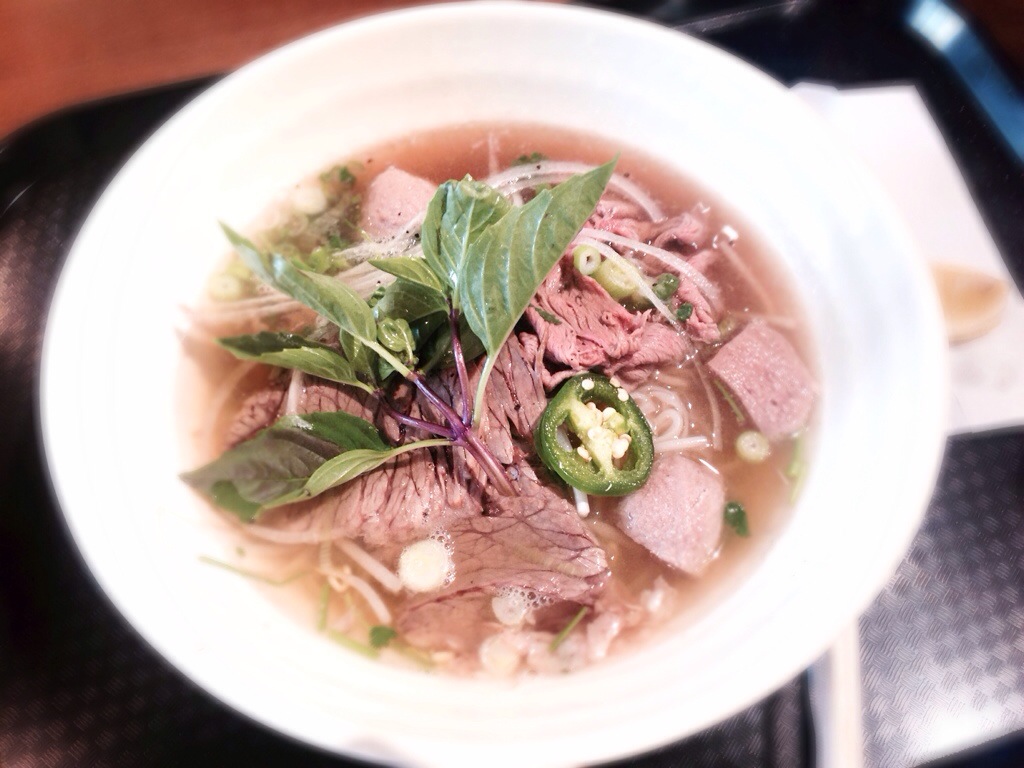 Since our work office moved, I had not been going to Pho Express as often. This place offered serious tasty food, especially Pho. I had seen people posting comments on how bland their broth was.. Well if they really understood the the difference between taste of authentic Vietnamese beef broth, and… MSG, as well as using the perfect amount of fresh herbs and chilli sauce. Indeed, portion wise they were no longer as generous as before International Food Fair on Hornby got a total makeover, but the quality was still there. And also a bowl of noodle soup for $8, tax included, this was still a killer deal in downtown Vancouver. So forget about Vina, which in my opinion has brought disgrace to Pho, and give it a go at Pho Express!
All their other lunch items were good: lemon grass chicken, ginger chicken, beef chicken, curry chicken, and spiced pork. Very decent fried spring rolls, and the subs were popular choice among a lot of downtown workers. They sure knew what they were doing to bring flavours to their juicy tender meats.
I wouldn't say they have the best Vietnamese food here; but for the value, it would be the best pho that you would have ever had at a food court.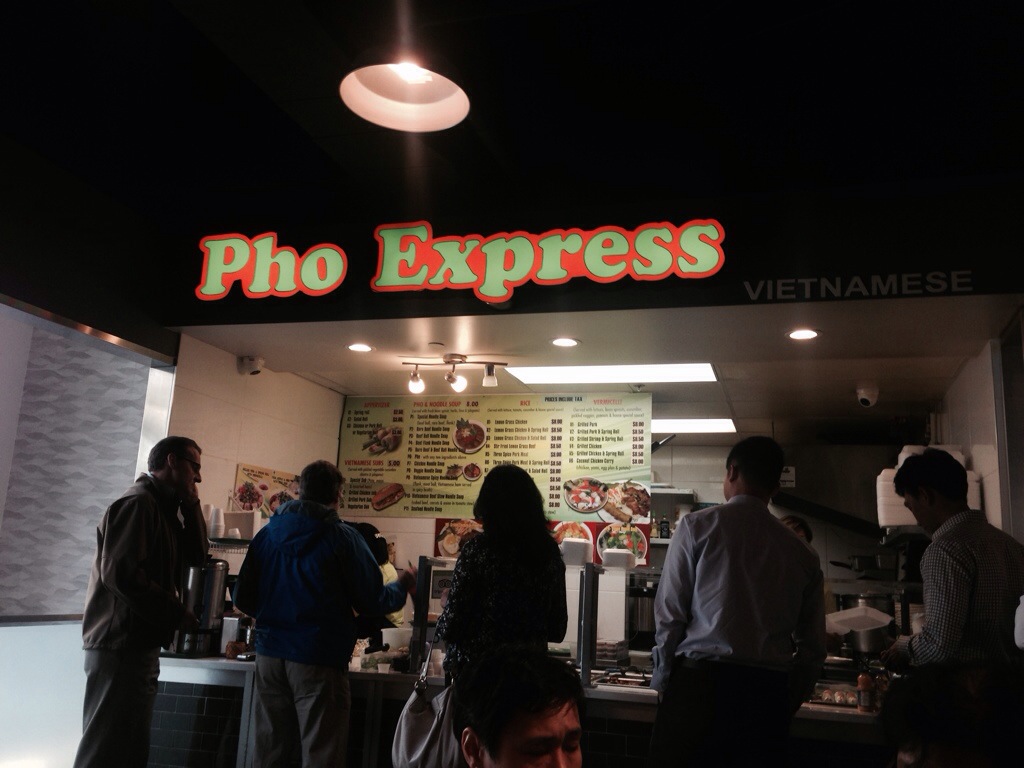 Location and other reviews: