Here we were at the famous The Cheesecake Factory in Seattle. From what I can see on TV or other media, The Cheesecake Factory seemed like the Las Vegas of dining culture: nothing seemed original but it was filled with glamorous flashy things that people just could not ignore.
Oh yes, when I was in the restaurant, I felt like I was in the Caesar Palace in Vegas, the extremely high ceilings with man made sky dome and over the top decors, just reminded me of the party scene on The Great Gatsby without the water fountain and crazy party people.
They first brought on the basket of bread. Oh boy, were we eating bread or just eating sugar? Those breads were soft, painfully sweet, and boring.
All the dishes were huge! We weren't too hungry so we ordered things that seemed relatively lighter and healthier. The egg omelettes were okay, pretty plain and boring. There were no touches of any kind of spices or herbs. I almost fell asleep at the dining table eating it. The salads were a pile of iceberg lettuces mixed with a bunches of things that were either processed or fried. Did not seem very appetizing to me.
Okay so we were too full for cheesecake. But did we regret that? Didn't think so.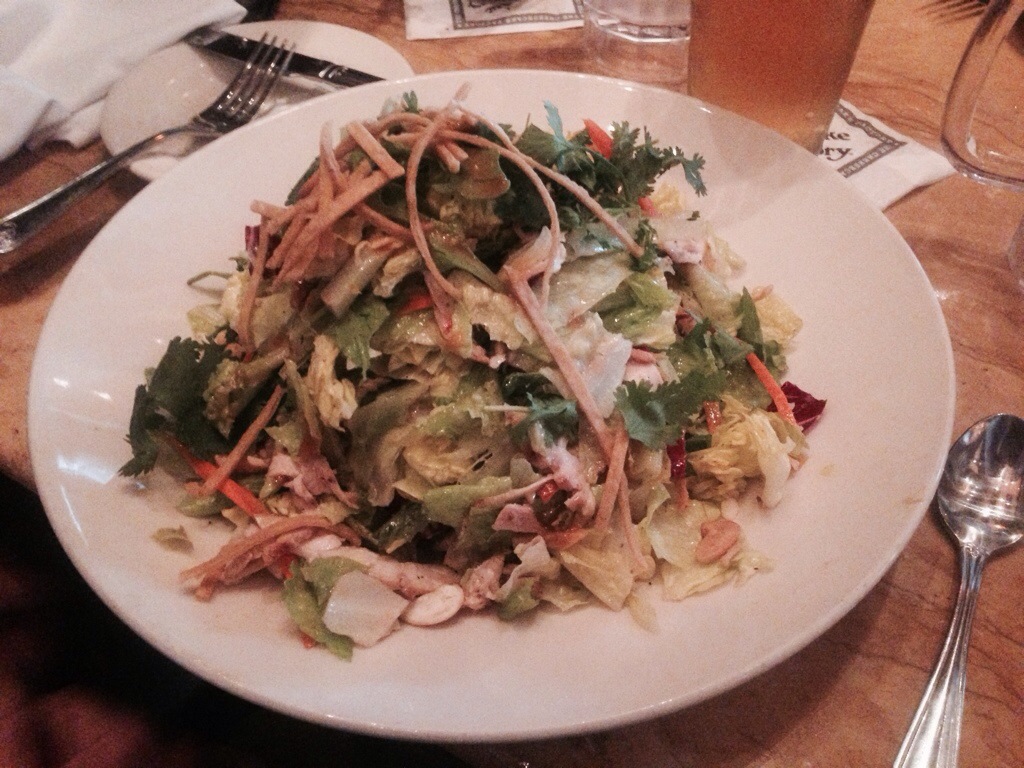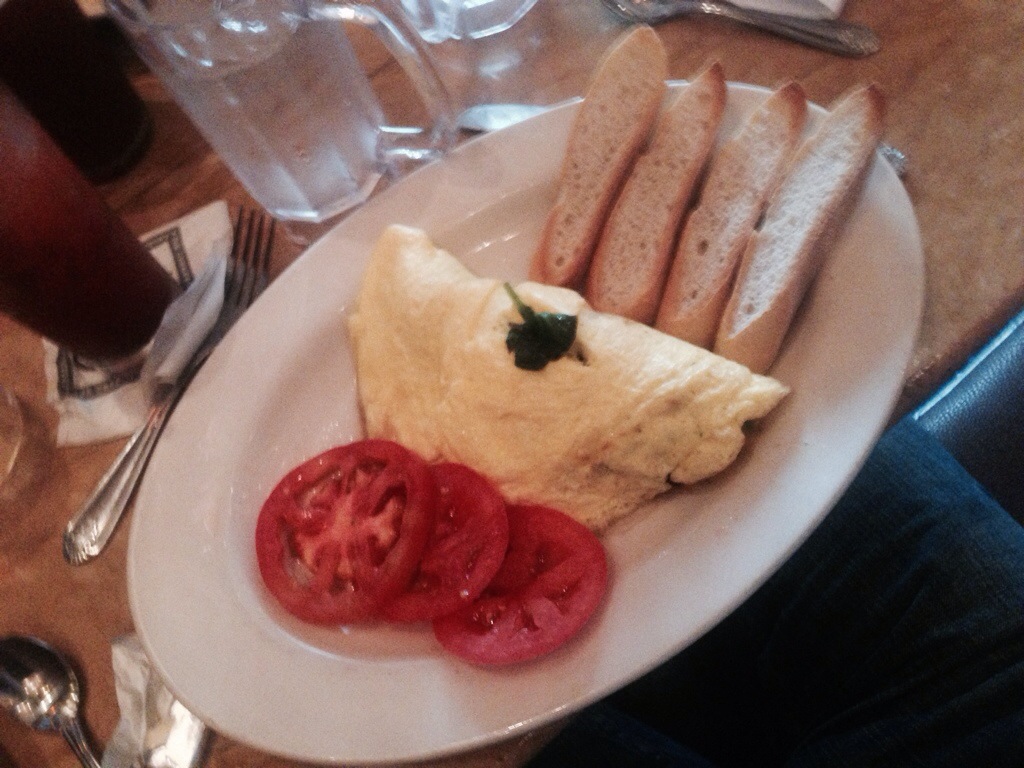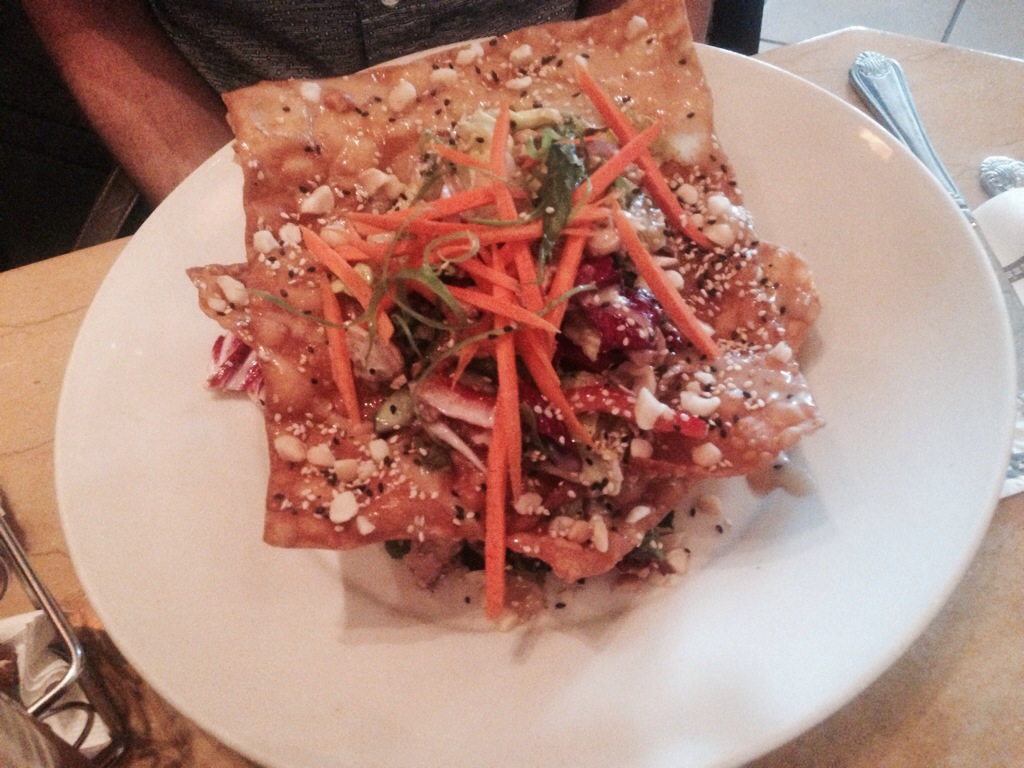 Map & other reviews on Urbanspoon: