I was impressed with the dessert creations at TMix Tea & Dessert Bar last year during the Vancouver Taco Crawl.  So I decided to take my date back here for dessert after our dinner.  At TMix you can find traditional confections such as macrons, cheesecake and ice cream with Asian twists.  Then there is Bubble Egg Waffle, a popular street food in Hong Kong that has become the part of the food trends in Vancouver.
For drinks, I set my eyes on the Starry Night ($6.50), an iced beverage featuring Butterfly Pea Flower, kumquat soda and ai-yu jelly. I had only seen a cocktail using the brewed butterfly pea flower tea for a  dark purple colour effect at a Thai restaurant.   It turns out that the tea changes the colour of the drink based on the overall pH level.  When it's acidic with lemon or kumquat, the colour appears to be violet, such as the colour of the top layer of the Starry Night in this case. Taste wise, I wished there was a tad bit more sweetness to balance the acidity and tartness of kumquat. It was still pretty refreshing overall when it was enjoyed alongside the sweet dessert.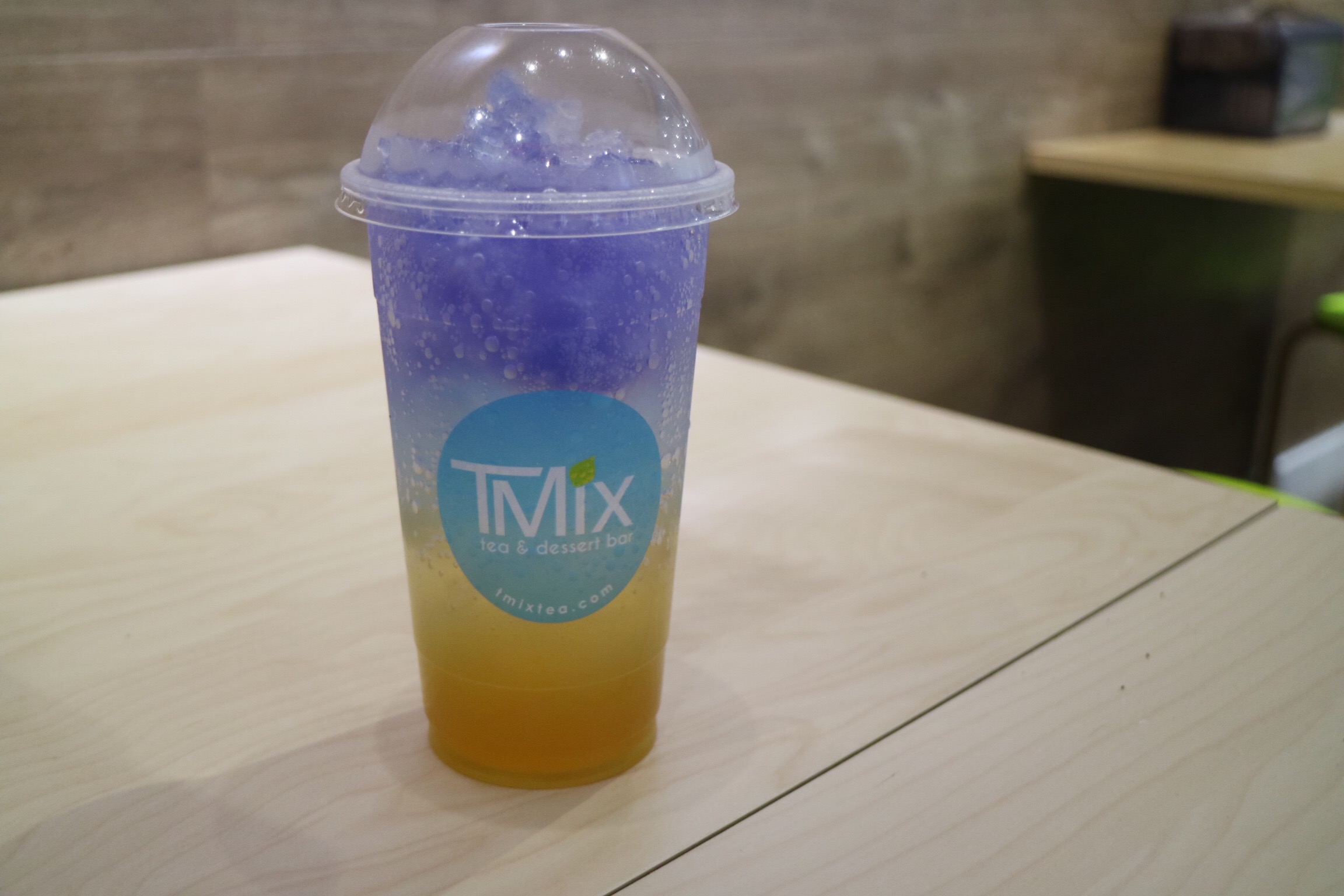 My date was having the Grass Jelly Au Lait with Black Syrup ($5.50), a typical Taiwanese drink with grass jelly. Actually, I had exactly the same drink when I was in Shifen right outside of Taipei. This one here was a little lighter and quite pleasant.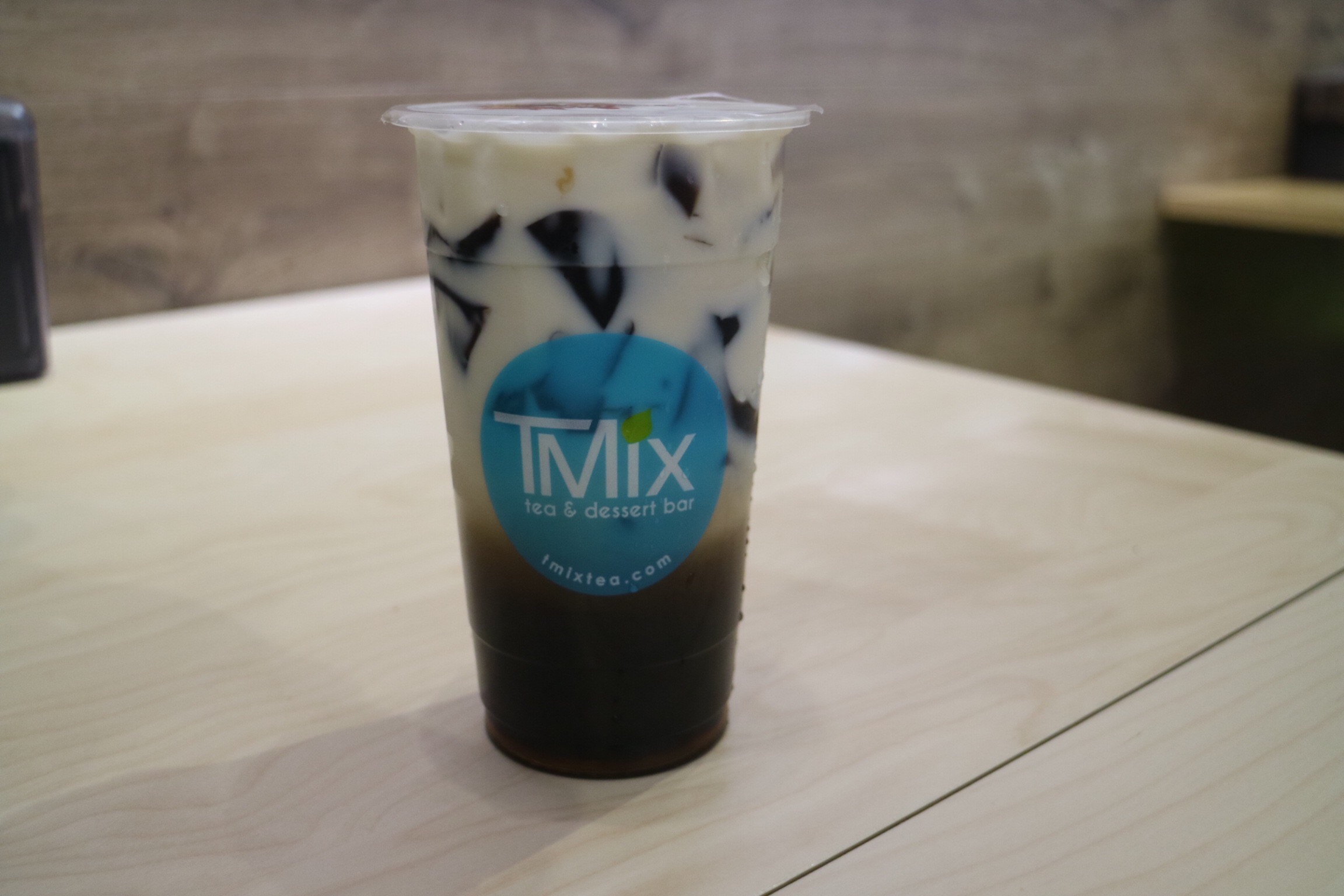 Our Bubble Waffle is here!  We ordered the Oreo & Ice Cream ($9.25), featuring Oreo flavoured bubble egg waffle, with cookie crumbs and house-made Cookies & Cream ice-cream. Visually, it reminded me of the Oreo Blizzard from Dairy Queen exploding on our table. But the size of the dessert was deceiving, as it was so much lighter than the Dairy Queen treat, and it only took us 2 minutes to devour the whole thing.  It was absolutely delicious.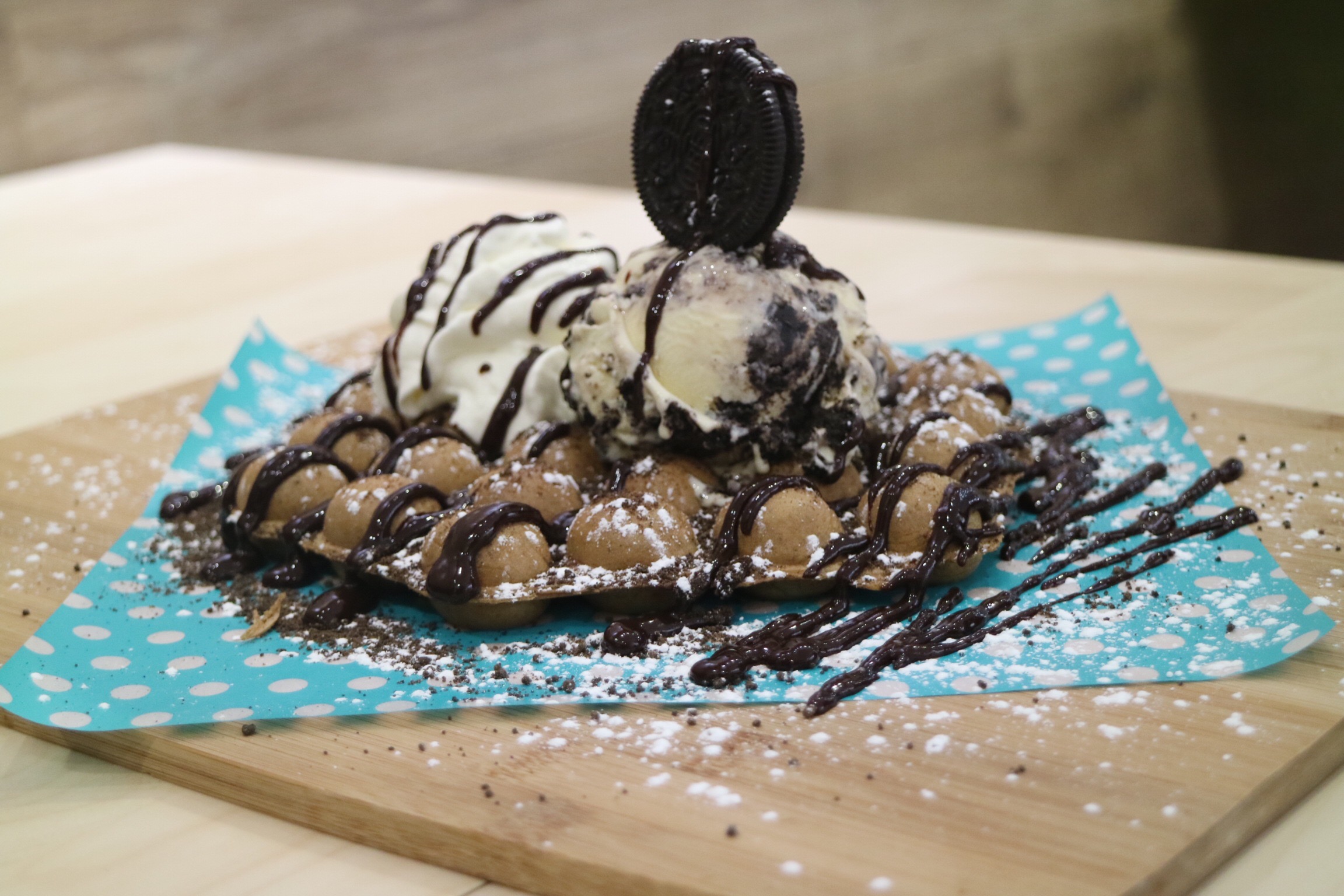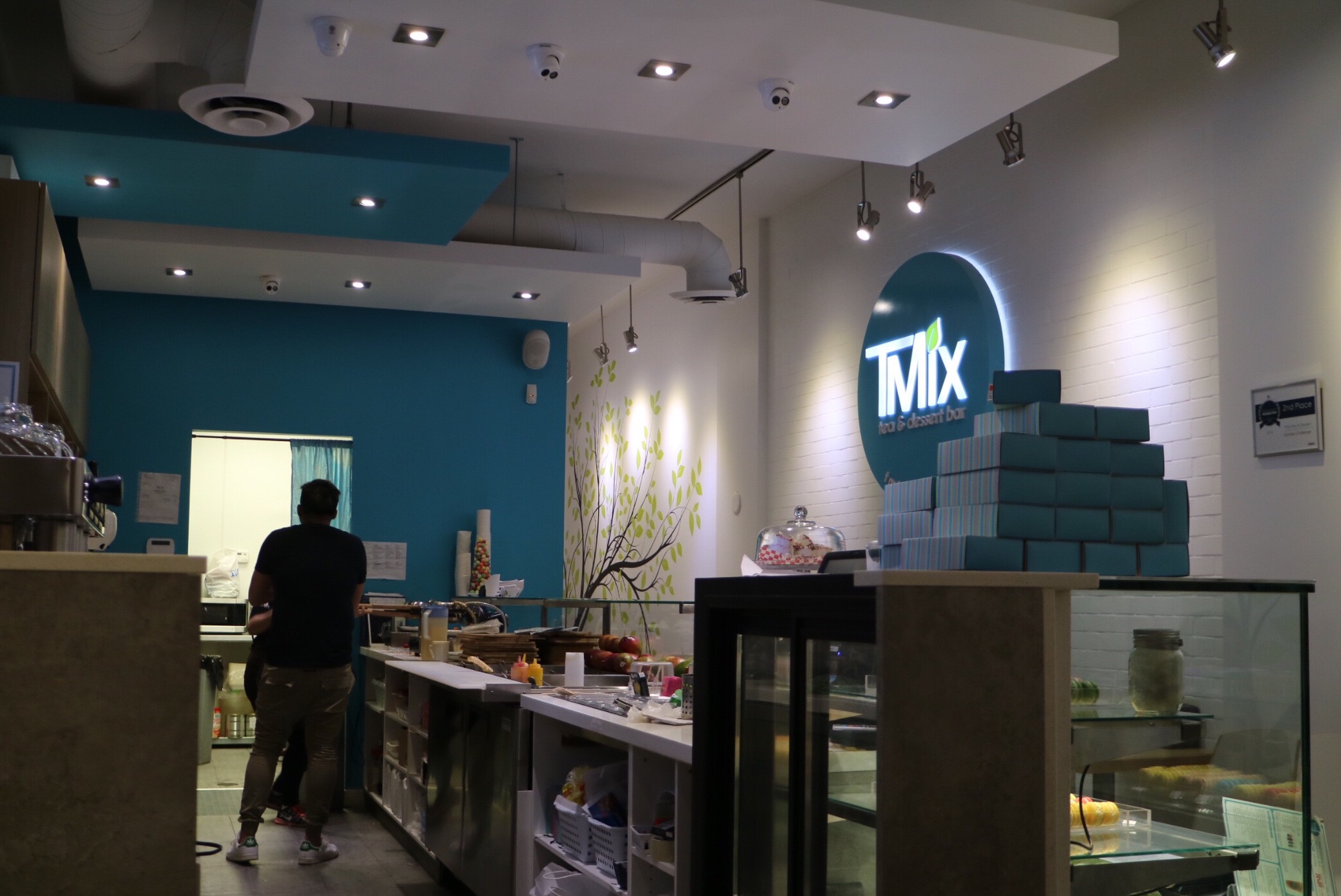 Our server was super friendly, as she patiently described whatever we were interested in, giving us exactly the kind of energy we need on a rainy evening in the middle of the week. I  liked the special drinks we ordered but wasn't crazy about them. The Starry Night with the butterfly pea flower tea seemed a little gimmicky. Next time I'd probably stick to a more traditional bubble tea. The Oreo Bubble Egg Waffle & Ice Cream was delish… And it was just the right amount of sweet fix for 2 people even after a large dinner.
Website and menu:
More reviews:
Location: