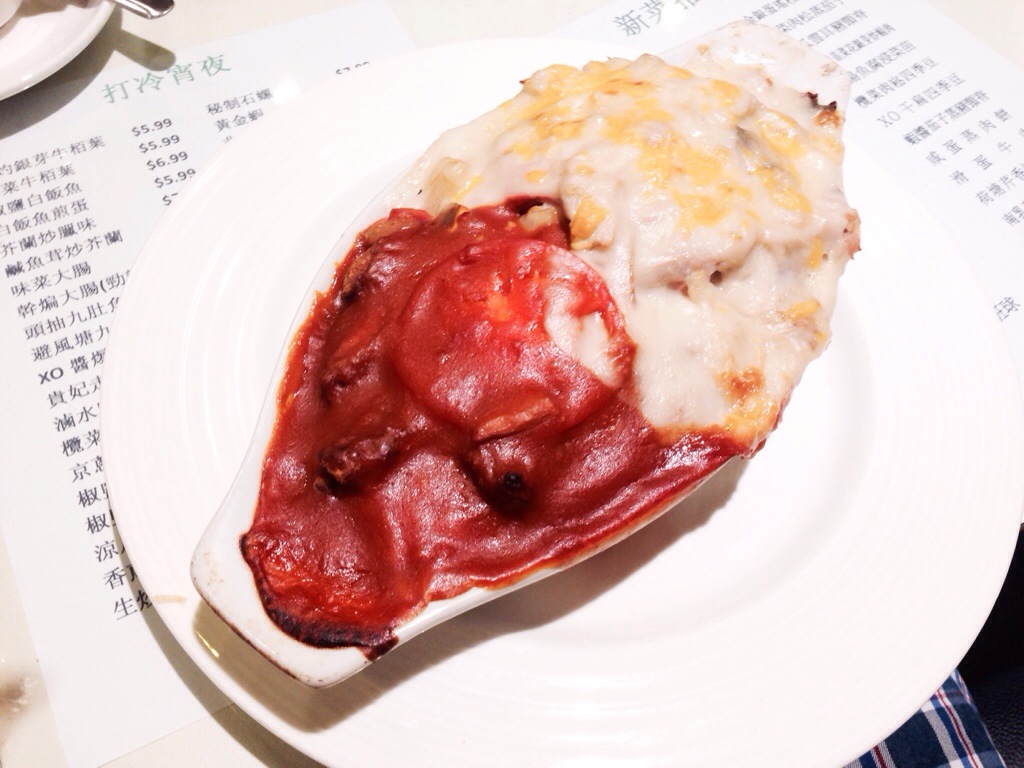 I was not sure where the name 'The One Cafe' came from. Looking at the menu, they probably wanted to be 'The One' place that served EVERYTHING what people looked for at a Hong Kong style cafe restaurant or even more: Cantonese noodle & congee, Chiuchow rice noodle soup, Taiwanese hot pot, sizzling clay pot, baked casserole, steaks and short ribs, curry, stir fry, or even king crab special! What a odd collection of different styles of Chinese cuisines.
Usually I would get a headache just by looking at a menu that looked bigger than a phone book. So I just ordered something on their daily special board. I ordered a 'Yuen Yeung' baked rice casserole. 'Yuen Yang' (Mandarin ducks that always travel in pairs) was just a pretty name to call a dish consisting of 2 dishes, more like a Duo. There was some fried pork chops topped with tomato sauce and ham slices topped with a creamy cheese sauce on a bed of fried rice, baked in one casserole dish. It was a great dish: the contrasting red and white sauces, the aroma of tomato and cheese, the pork and the rice very well cooked. It was truly a comforting dish. But in my opinion, the pork chop with tomato sauce on rice casserole tasted better at Hollywood Cafe, another Hong Kong style cafe in Richmond.
We ordered a few other dishes on the special board. Beef ribs and pork ribs were decent, but the side dishes were flat and boring as hell. Red thai curry tasted excellent. The spices and herbs created some great flavours. The dish definitely tasted much better than it looked. The only dish that was not well received was pan fried satay beef chow fun (flat rice noodle). It was really greasy and tasted pretty flat according to my friend.
A lot of people had mentioned bad experiences with the service here on urbanspoon. We did not have any really bad experience. It was dinner time and it was busy, so the slow service was just expected. our waiters were somewhat friendly. This restaurant was not at all terrible. The cooking was decent. If they could have a smaller menu and focus on dressing up the key dishes a little more… But then maybe it would defeat the purpose of having the neighbourhood HK cafe. People come here for the value, not for the Michelin fine dining experience. They drove away 40% of the foodies, but people still would come here for the late night specials, family combos, and whatever they described in Chinese on their special sheets.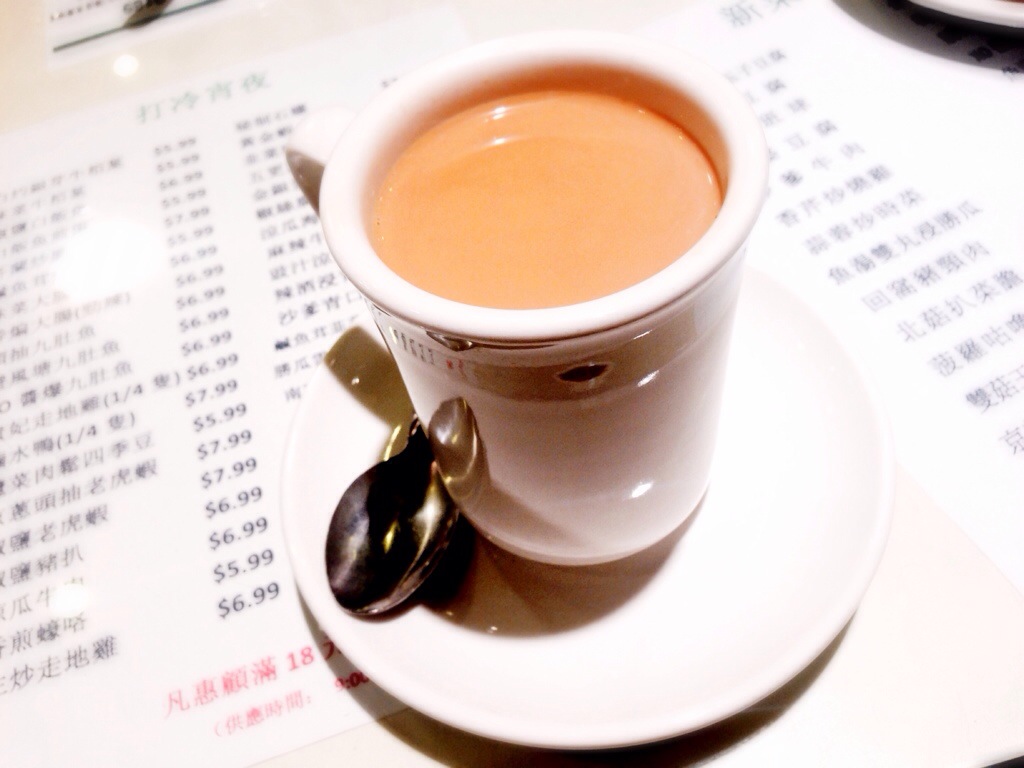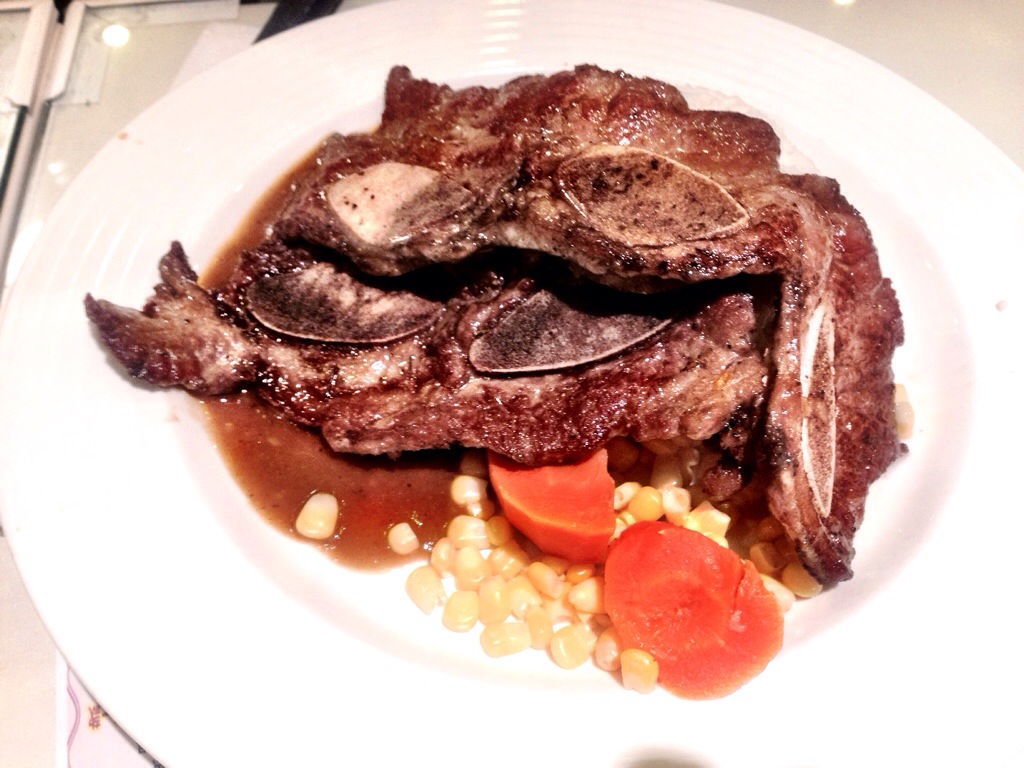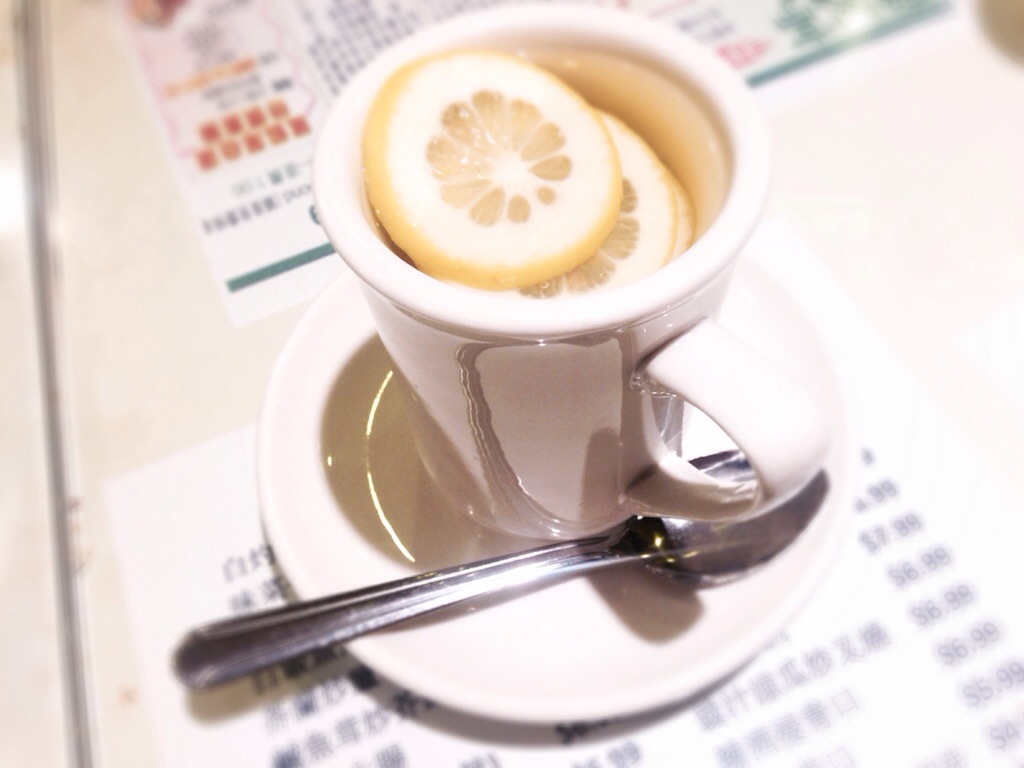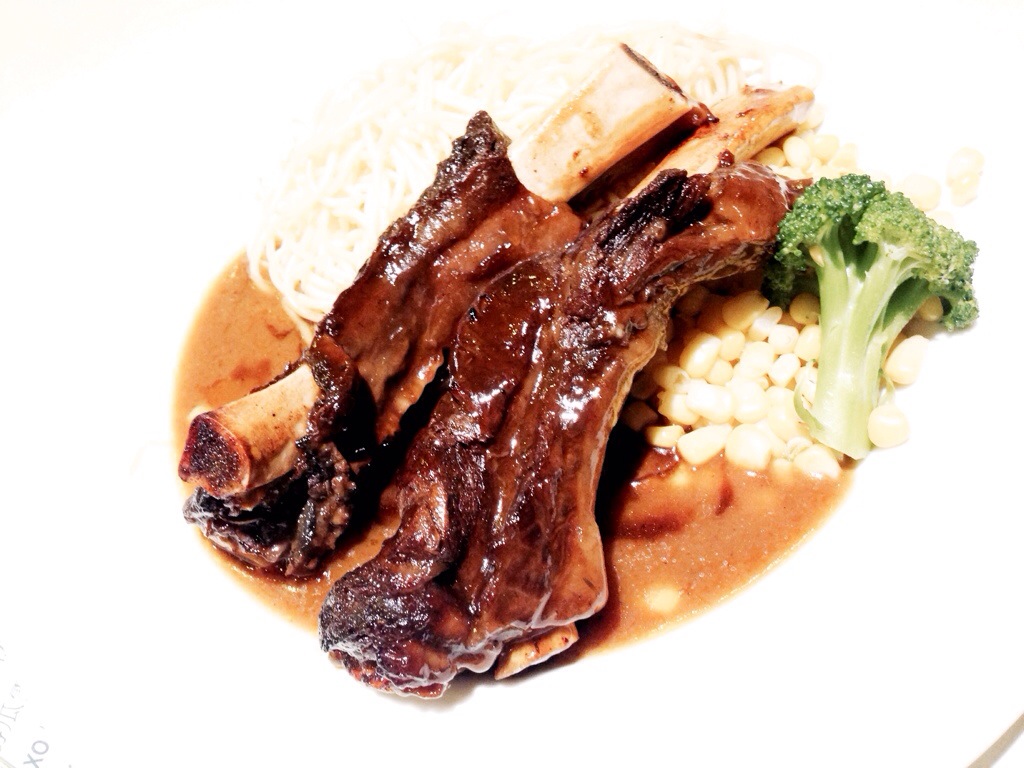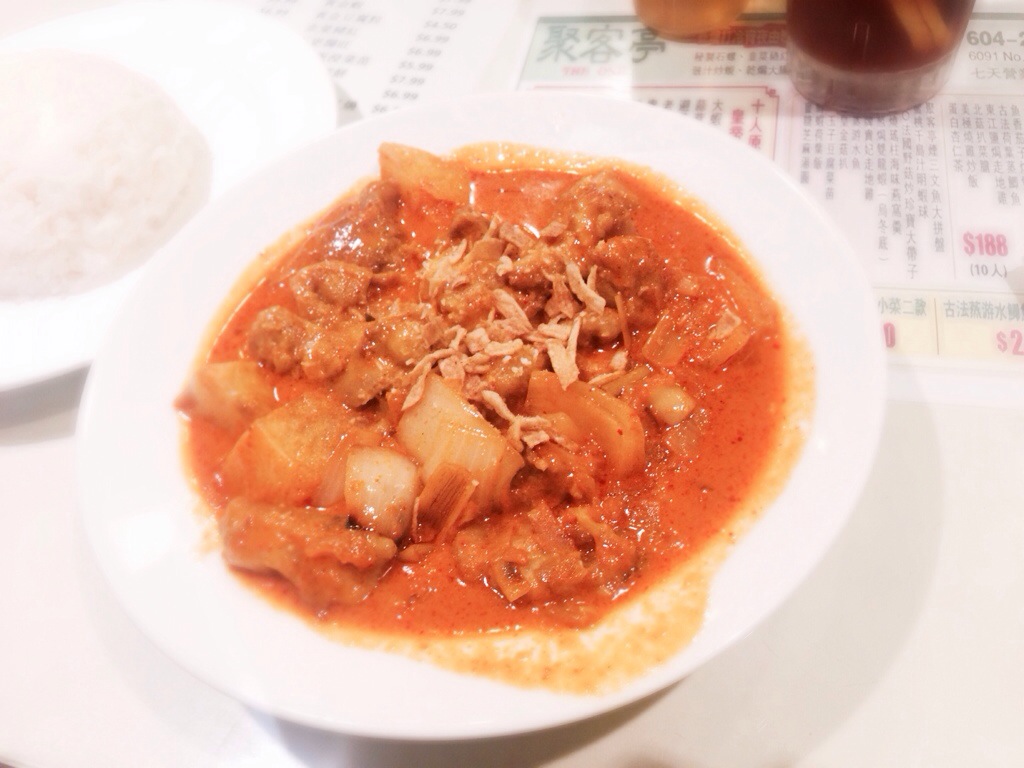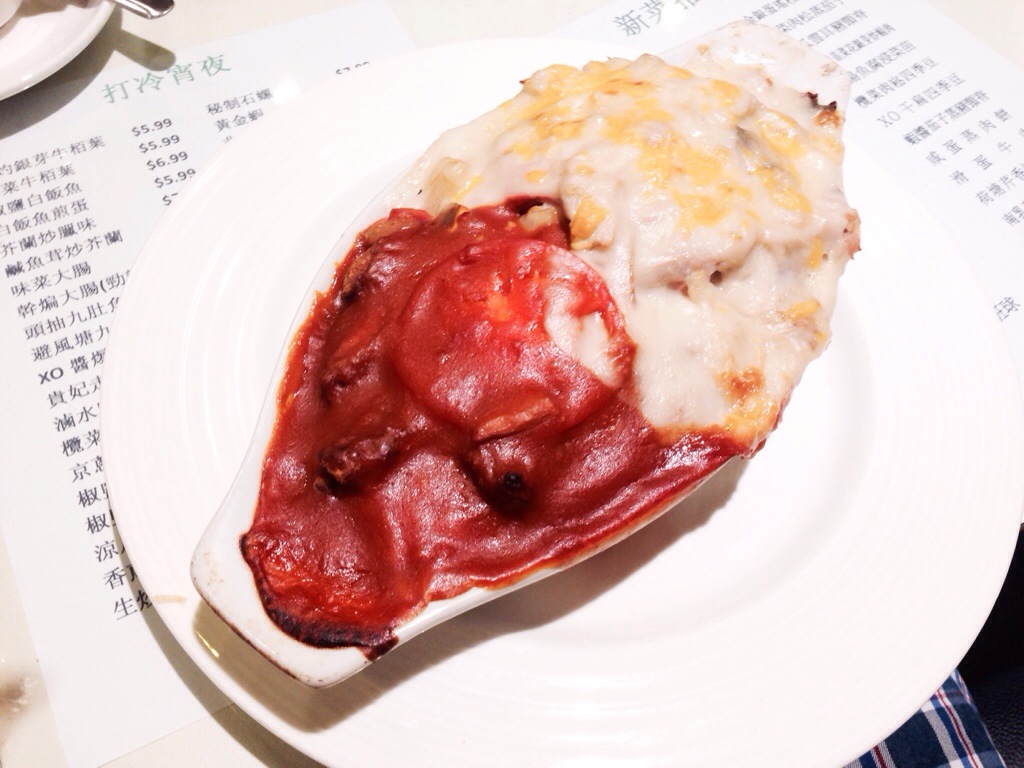 Please see other reviews on Urbanspoon: