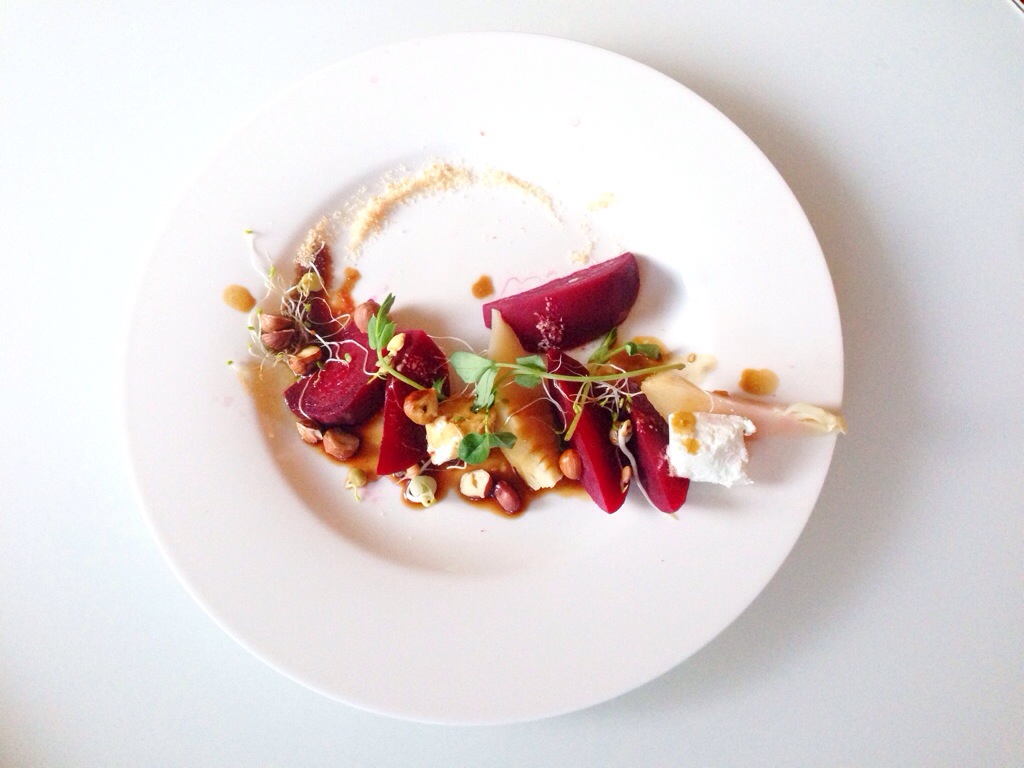 Beet and goat cheese are the perfect duo. The tartness of goat cheese cut through the sweetness of beet, providing a good balance of tastes and textures. Visually, a beautiful contrast of red and white always make the dish look even more appetizing.
How are we going to make this beet and goat cheese salad dish to perfection? A killer vinaigrette will add acidity and fruitness, making this dish more refreshing. For the salad dressing recipe, please see my post on a Watermelon Salad recipe… Visually, add some green elements such as pea shoots, young sprouts, or micro greens… Or dress it up with some fresh buying xanax online reviews green herbs like chive or tarragon. To provide more texture to the dish, crush some toasted nuts and scatter them on the plate. My personal favourite is hazelnuts for this dish.
Another tip on making cooked beets look good. If you are boiling beets, after they are cooked, add a couple teaspoons of vinegar or lemon juice, have them chilled in ice for at least 15 minutes. This will give cooked beets a beautiful velvet red colour. Sometimes I even chill them in the fridge for a couple hours before serving, and they taste even better.