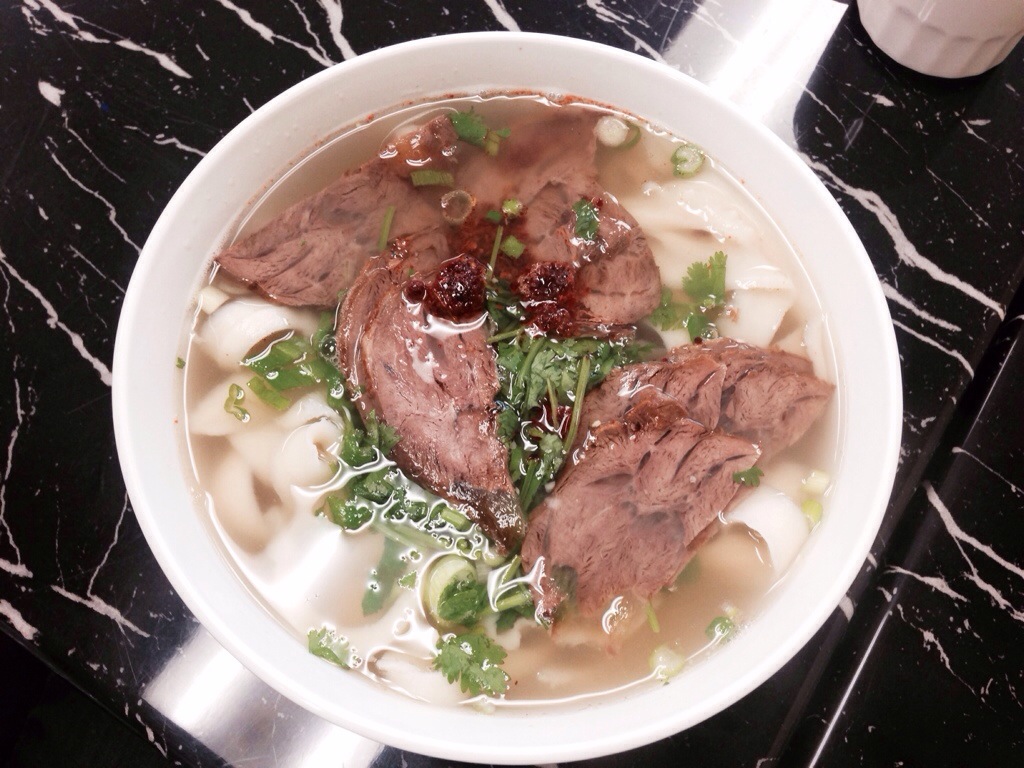 The noodles were not bad at Kung Fu Noodle. They definitely tasted better than they looked. The storefront looked kind of cheap and cheesy, and reminded me of some Chinese fast food place at a food court at the mall. The waitress was nice and friendly, but she definitely need to work on her knowledge on the dishes in English. She was a little frustrated when she tried to explain to my friend the different kinds of cuts of beef used in different dishes. Well being Chinese and a foodie, I came to the rescue.
"So in the house beef noodle soup, they use beef brisket, and in the spicy 'Lanzhou' beef noodle soup they use sliced beef shank…"
The waitress acknowledged 'ya ya ya ya ya' at my friend with relief.  I found it rather funny.
They dishes here were somewhat authentic from Northern China. All the noodles were supposedly hand made and quite rustic. The noodle soup bowls and pan fried noodle dishes were mostly around $8.50 – $9. And with a couple bucks extra, a dish would come with a side dish. I would like to come back and try the fried noodle dishes and the side dishes.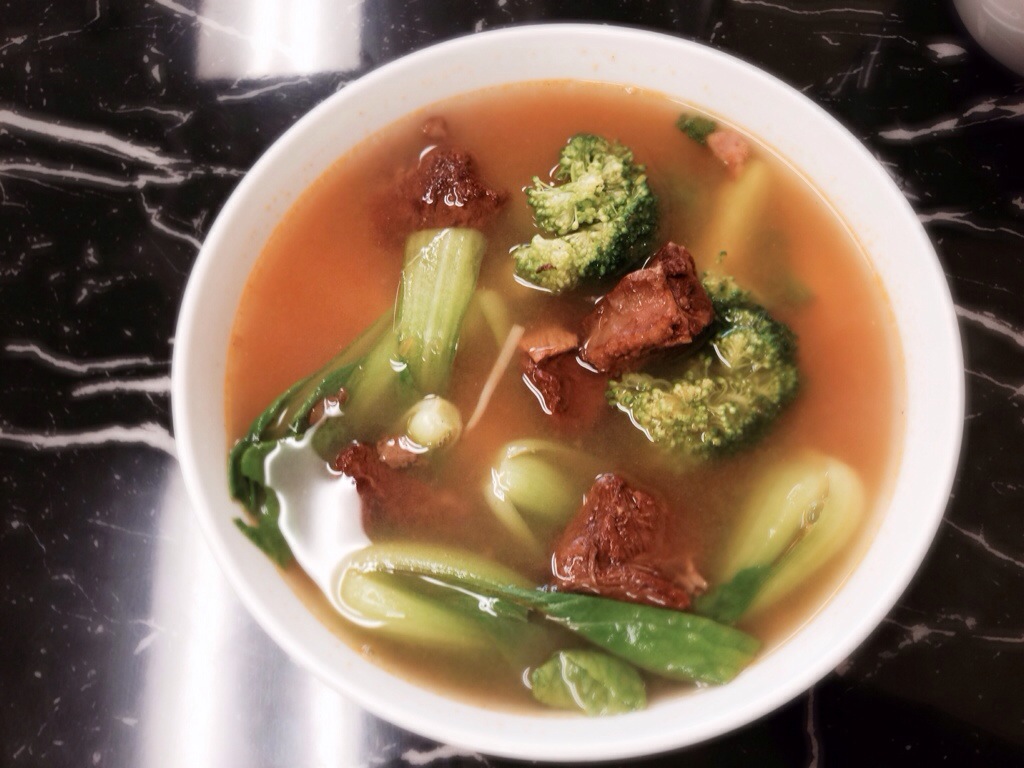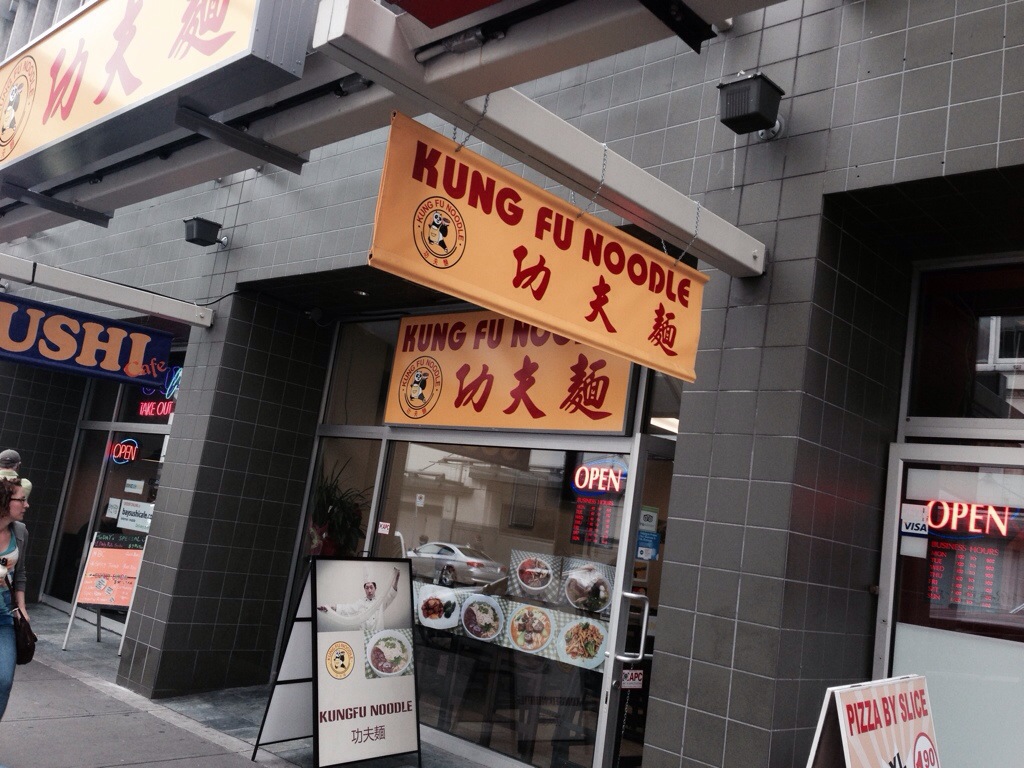 See other reviews on Urbanspoon: