I was at BLIM Market hosted at the Heritage Hall on Main street. My friends Sam and Shaiful (Little Home Cook) were among the several dozens of local artisan vendor showcasing food, art, fashion, jewellery, accessories and other interesting products and services. I had a great time visiting the stalls, talking to passionate entrepreneurs and getting inspired. Also it was my first time at the elegant ballroom of the Heritage Hall, which is no doubt a great venue for weddings, art shows or other events.
The French ladies and I decided to take a break for some food and drinks. Having such a lovely early spring this year, we found ourselves sitting on the patio at The Five Point right next to the Heritage Hall. It is going to be my first sunny patio meal of the year! I was excited.
It was 15 minutes before 3pm on Sunday, and we barely made it for the last call for brunch. Their Sunday only $5.75 double Bloody Caesar is a steal of a deal! I quite enjoyed it even though I did not have a hangover. It is spicy, tangy, and boozy – a couple sips buying tramadol online safe after, I could feel another dimension of warmth on the sunny patio.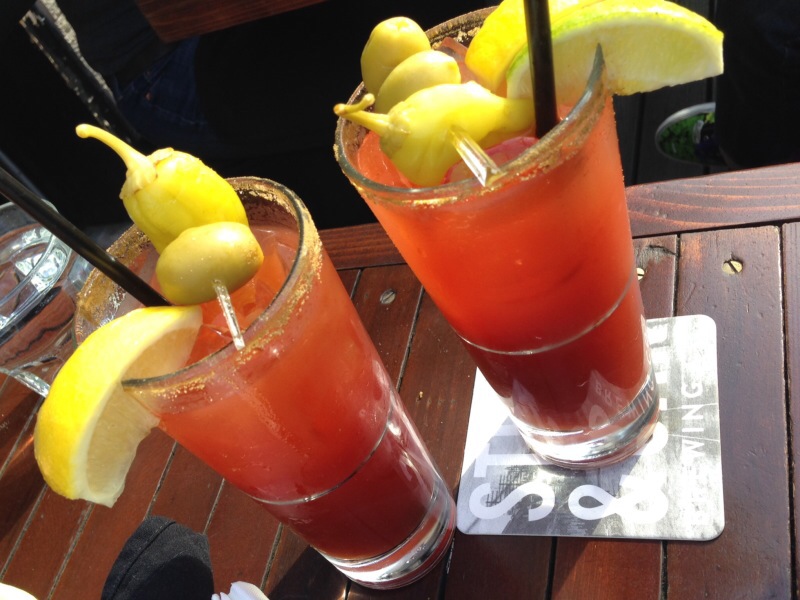 The eggs were cooked perfectly in Classic Eggs Benedict ($11), and the hollandaise sauce was creamy and flavourful.
I had to order some Black Dragon Wings ($13) to go with my Gipsie Tears Ruby Ale ($5.75). Black Dragon is one of their several options for the wings, the only choice for originality. And it was a hit! The name Black Dragon obviously come from the soy sauce and sriracha glaze that has a deeper color than any of the BBQ sauce, and a complex but well-balanced flavour, contrasting the tender and moist white meat on the wings. What a great choice to go with the beer!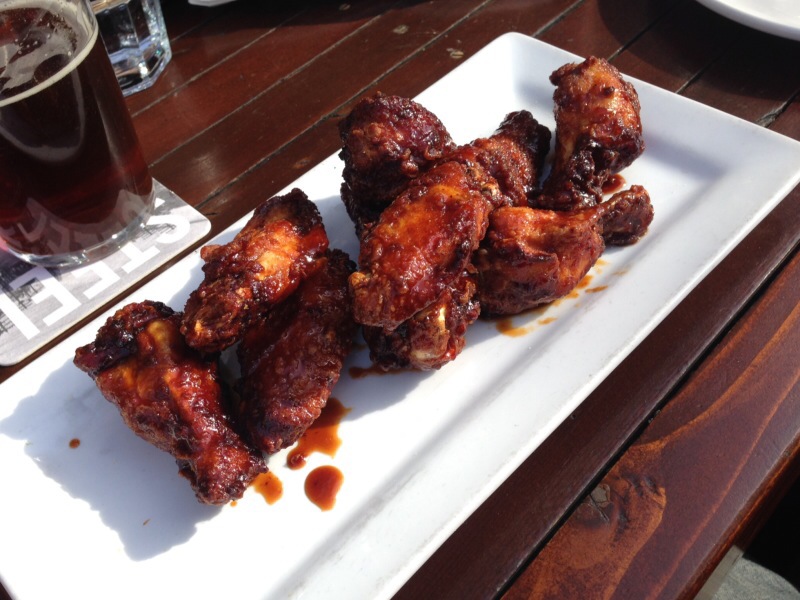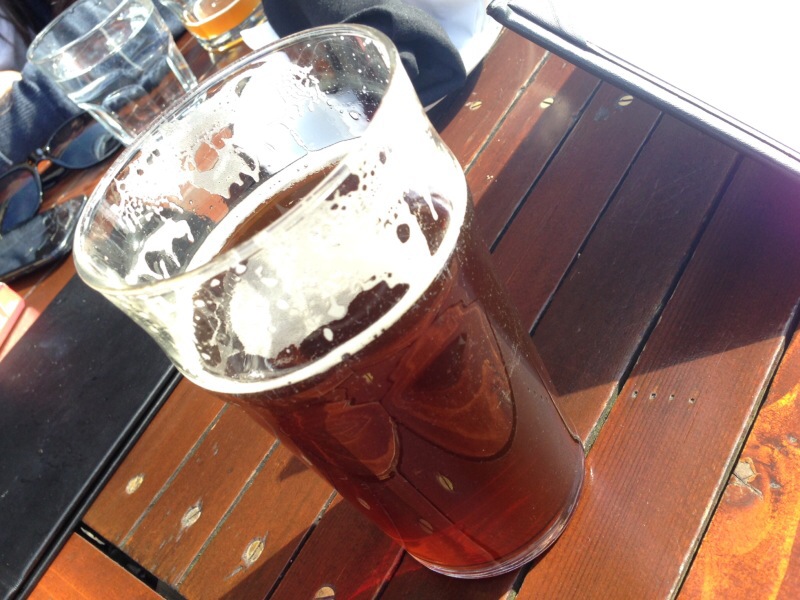 The yes's:
– Delicious food
– Double Caesar special on Sunday
– Patio for people watching at the heart of Mount Pleasant.
The no's:
– Food is slightly pricier than most Brunch places in the Westend (commented by the French ladies)
Website:
Map and other reviews: