Right next to Long Noodle House, Au Petit Cafe is a small Vietnamese joint where a lot of people have raved about their banh mi (Vietnamese sub sandwich). Unfortunately, they had sold out all the bread for the evening. We all got large pho ($9.50) and also tried their spring rolls (4 for $8.25). Their pho is pretty small for the large size. The noodles are chewy, which I like. The flavour of the broth is very subtle, with hint of sweetness, but not super exciting. The options of the beef pho are very limited as well – there are only rare beef, cooked beef, and beef ball. My favourite Bun Bo Hue is also missing on the menu.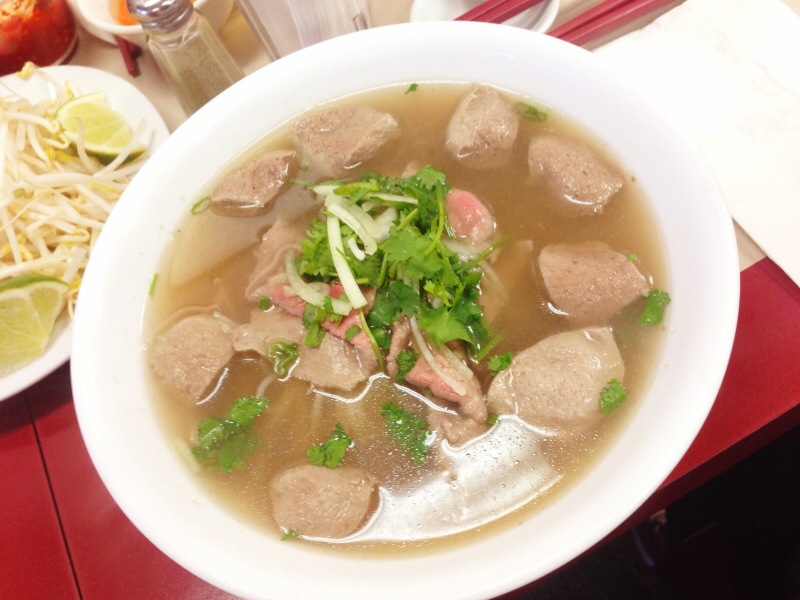 The spring rolls are just okay. It is on par with Pho Express at International food court. Considering it is over $2 each, it's far from being amazing.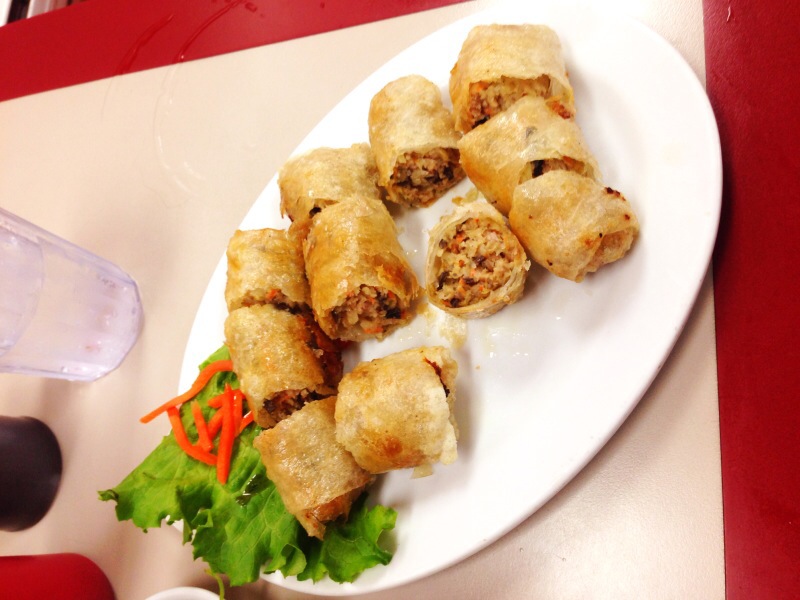 I was somewhat disappointed after our quick dinner. But now I'm all curious. Their banh mi gotta be bloody marvelous, to save them from their mediocre pho and spring rolls.
The yes's:
– fresh ingredients
The no's
– mediocrity across the board for pho dishes
– not cheap
Map and other reviews: