Located on the eddge of Gastown, aka the hip foodie central, Catch 122 seems to have picked up a lot of good feedback on their breakfast and brunch service. Looking at a promising Happy Hour menu on their website, I was curious about how they would do compared to the nearby big boys in the same category such as Tuc Craft and The Flying Pig.
Pascal and I arrived there 15 minutes after 5pm, and we took the very first table behind the front window. The recent start of the Daylight Saving Time has made this table perfect for food photography and people watching. And the whole place appears quite similar to many other restaurants and bars in the area – brick walls, high ceilings, and local artworks, and the ambiance is somewhat laid back, although the time we picked is the calm period before the hockey crowd storm the area after the game.
Our server was friendly and attentive, and he did a great job promoting their newly created cocktails. I forgot the actual names of the drinks, but one of them is a refreshing gimlet with aloe vera and cassis, as the other one is a peach flavour slush made with bourbon. Those drinks are DELICIOUS!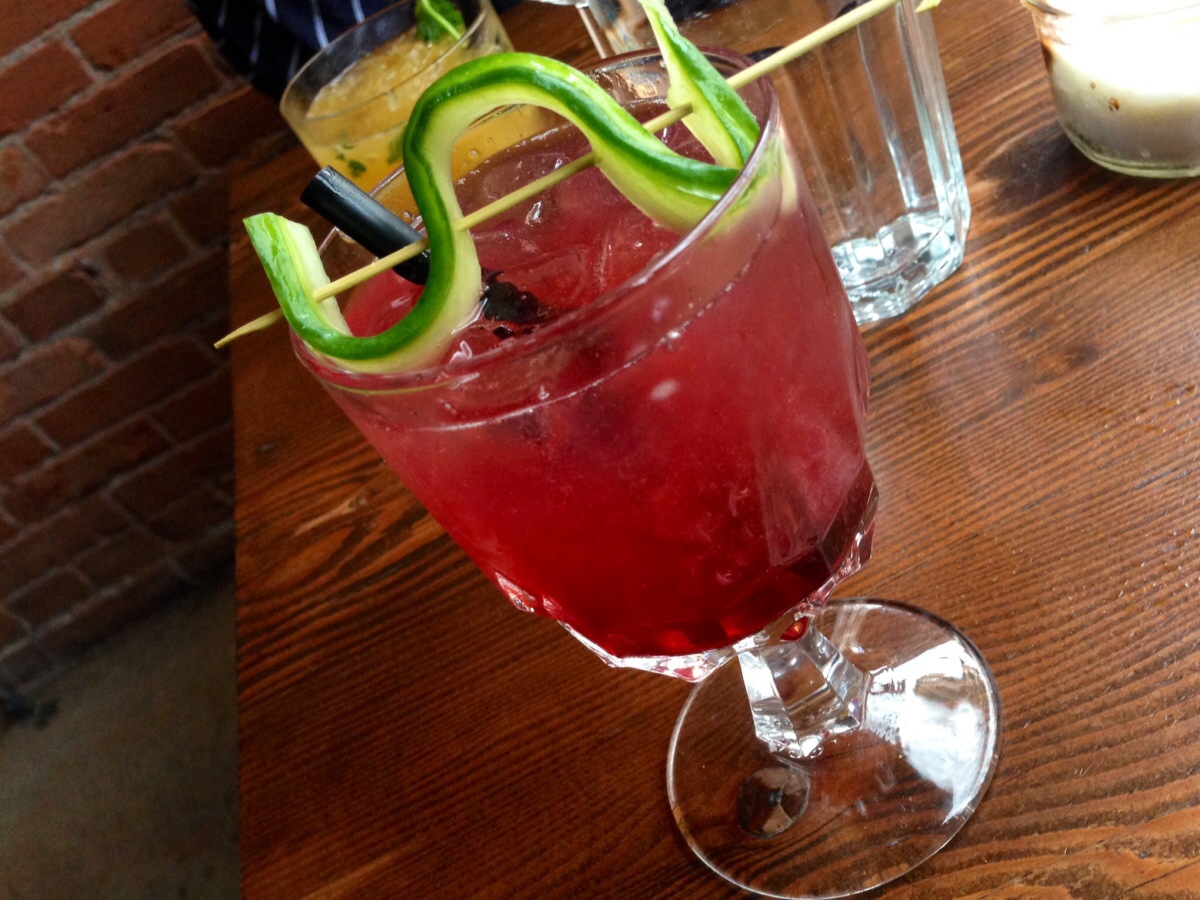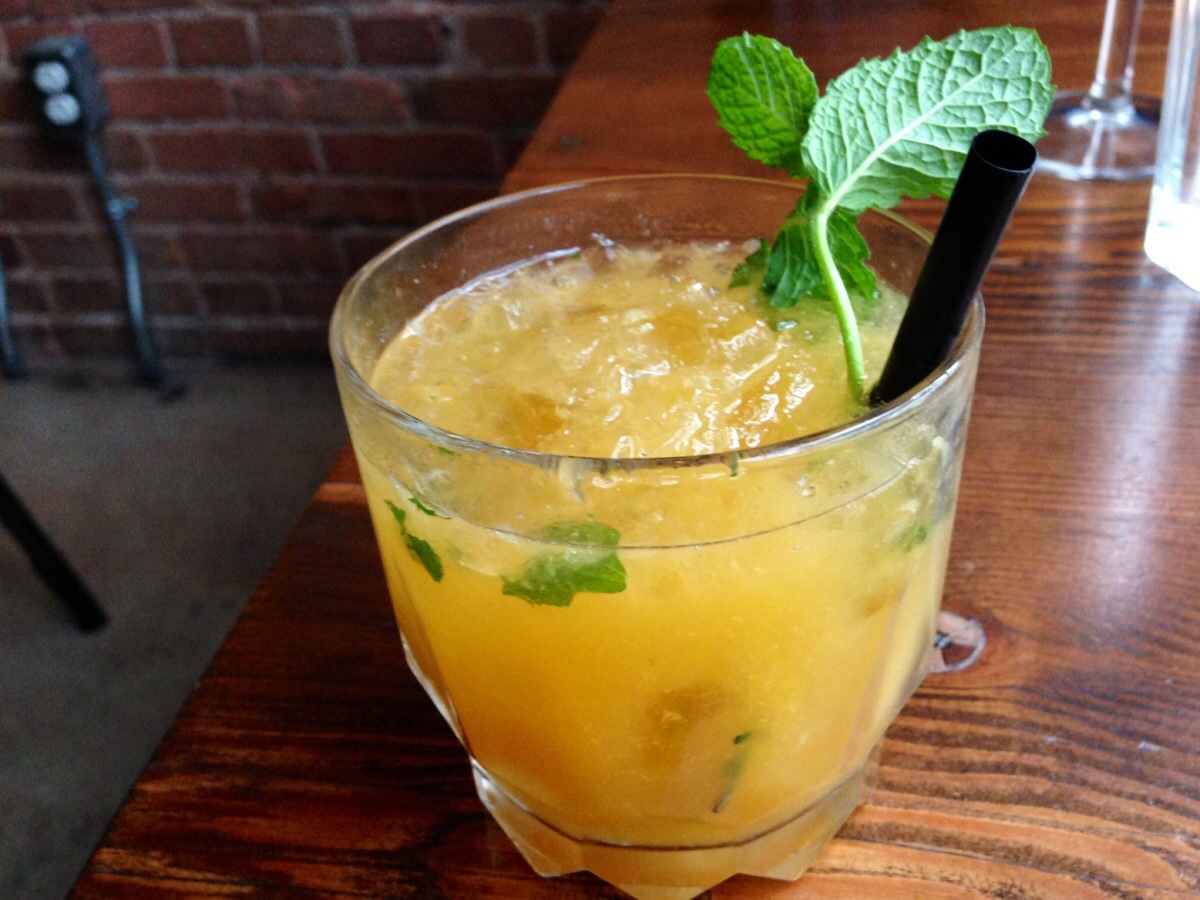 We were about to fall in love with this place – the drinks were awesome, and we were having such a good time catching up. But unfortunately we ran into a few small issues with the food.
Fried Chicken ($6) is an attractive dish with a generous portion for a snack. Serving fried chicken covered with the BBQ sauce is a ballsy move, sacrificing the crispiness for the taste if the sauce really works. Although chicken was fried properly order tramadol overnight delivery with some decent flavours, the BBQ sauce did not blow us away. There was even a bigger issue. Instead of the house kimchi promised on the menu, they served us a warm kale salad instead, and it was REALLY SALTY.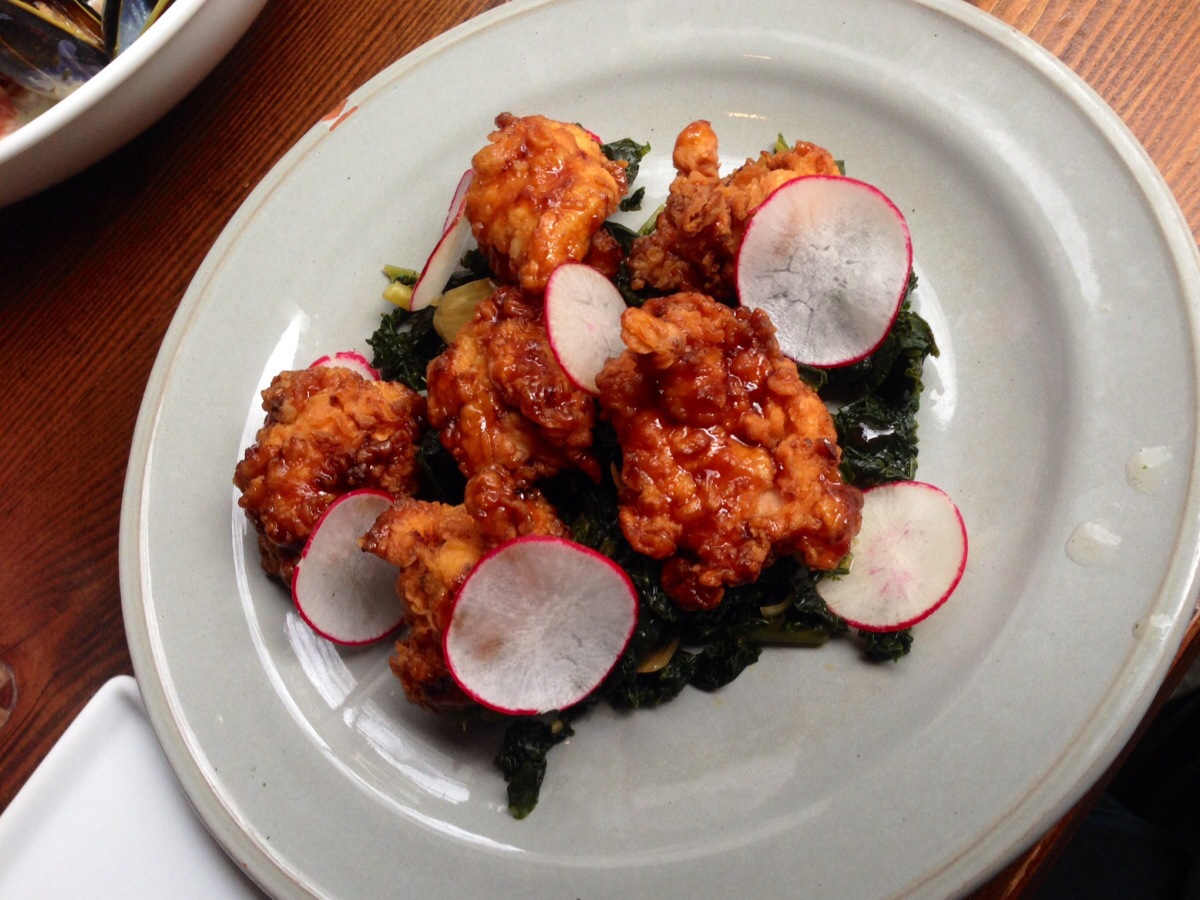 Moules Frites (Mussels and Fries) ($14) was okay, although not super impressive compared to what I had at other places. The quality and the quantity of The mussels were both underwhelming for the price they charge, although the heavy cream sauce was tasty with a hint of star anise.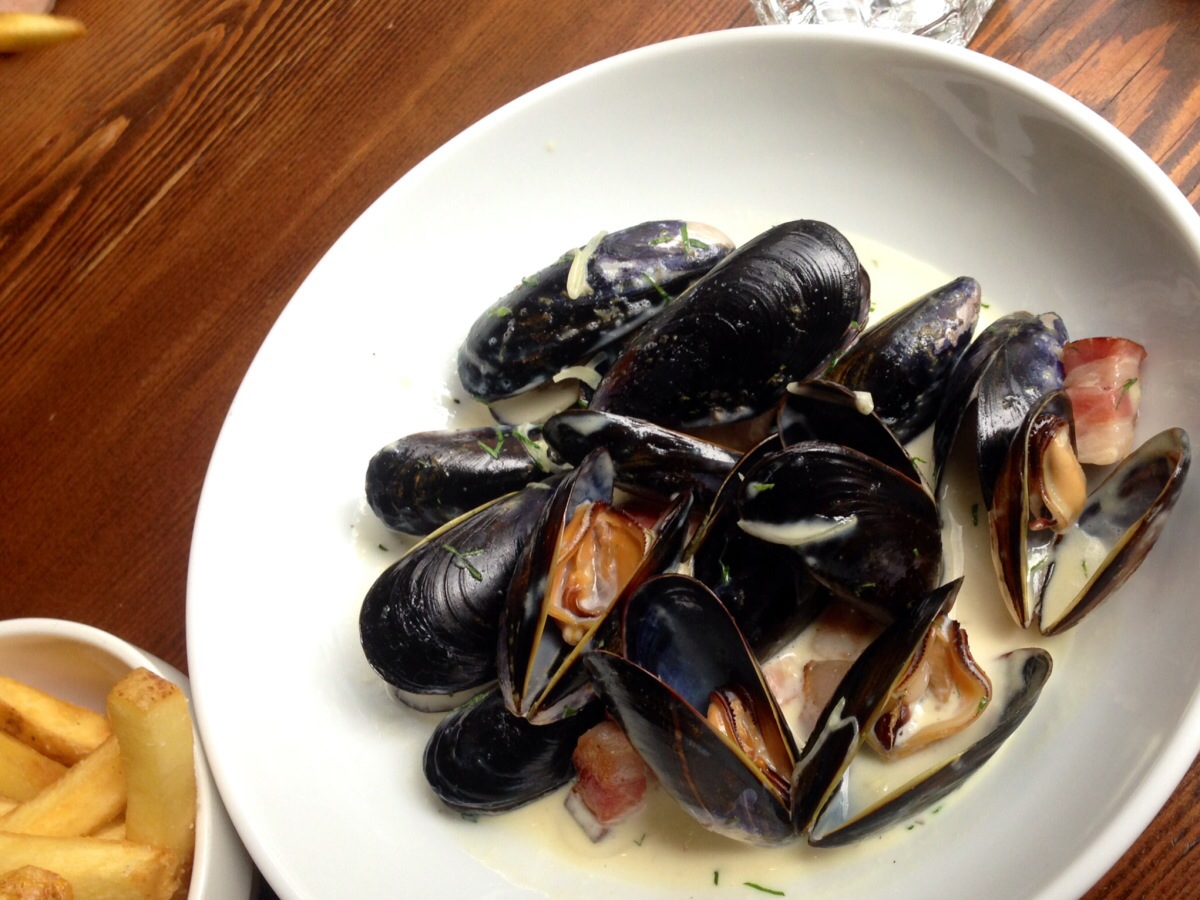 Crispy Octopus ($5) also failed to meet our expectations. The pieces of octopus were not crispy at all but had a tough and chewy texture, and also had very little flavour. For a second, it reminded me a popular snack in Hong Kong made from dehydrated squid or octopus, but as I continued chewing, the whimsical fun was slowly fading away.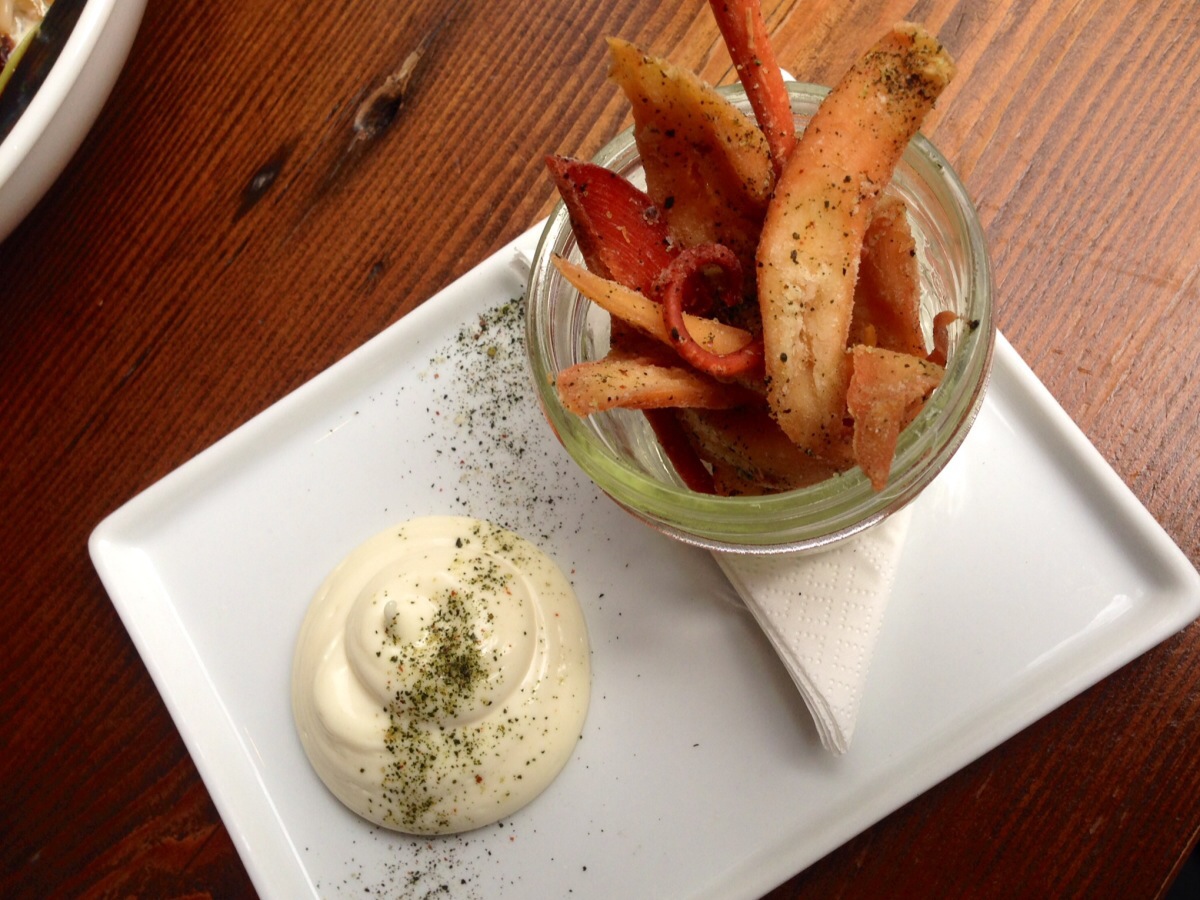 Hot Smoked Salmon ($4) came with chives creme fraiche, and lavash crackers. As we didn't really have any big issues with it, it was not that exciting either.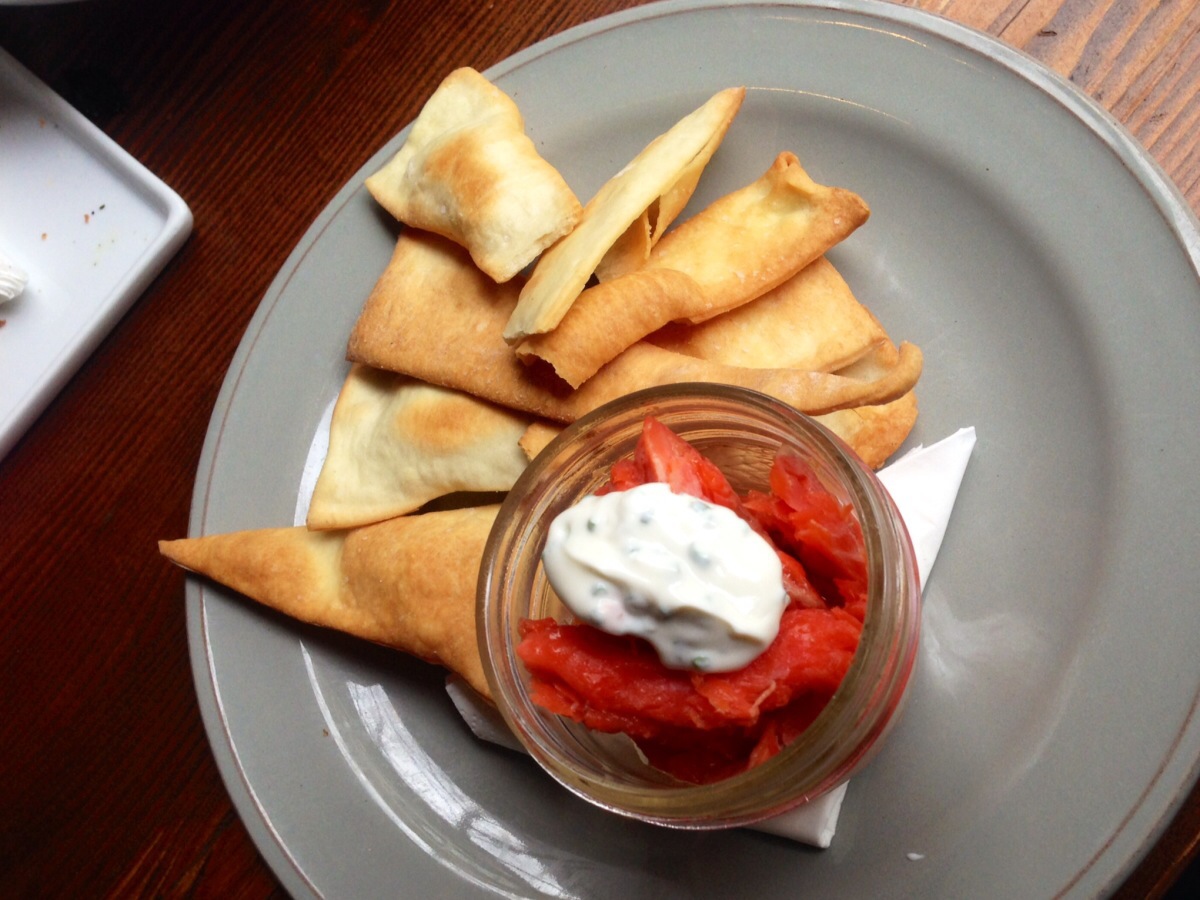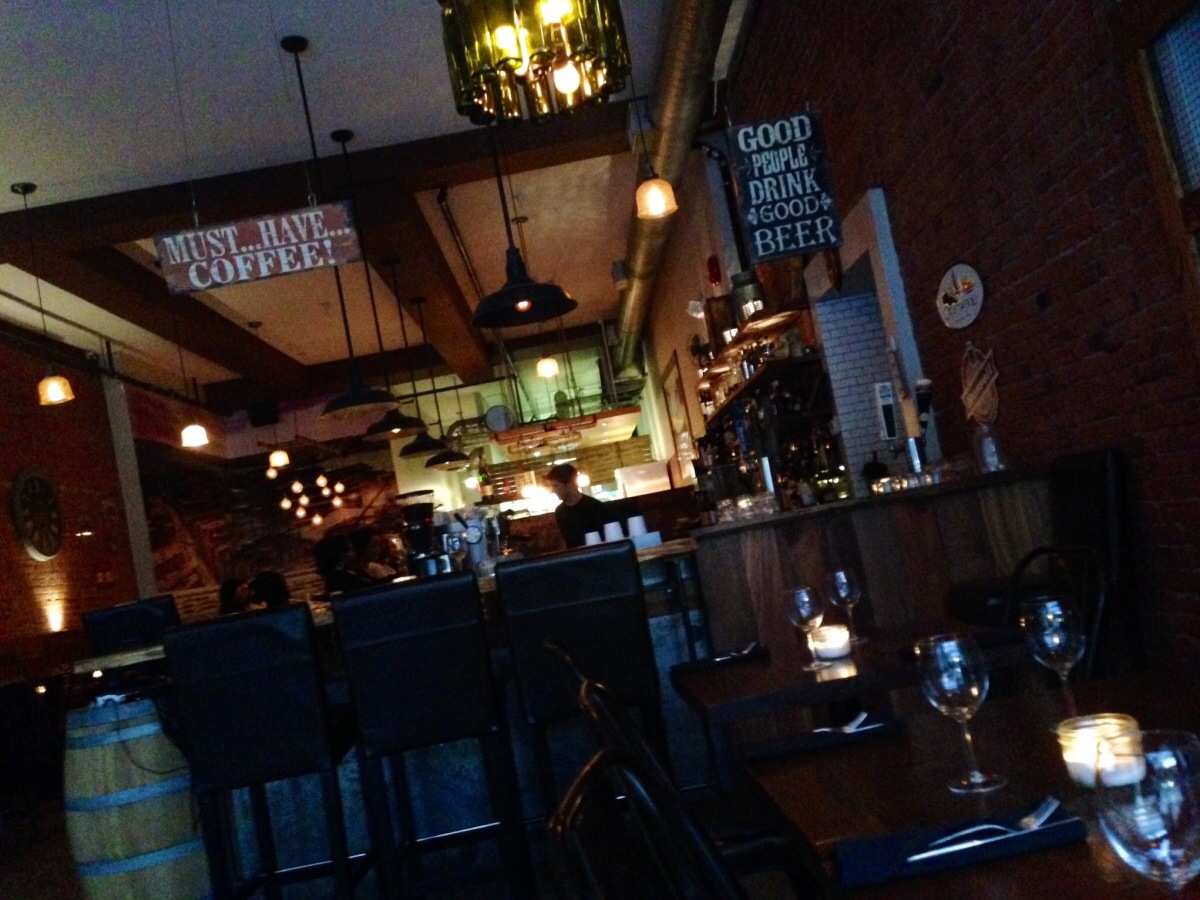 We still had a good time after all. It is a cool bar and I will give you that. They definitely have great ideas on the food menu, but unfortunately the dishes we got were not executed properly. Nevertheless, I will still go back and try their brunch.
The yes's:
– friendly and attentive service
– good cocktails
The no's
– food is not as good as nearby restaurants in the same category due to lack of consistency on execution
Website:
Map and other reviews: