I was astonished looking at this hot stone bowl in front of me, sitting on a wooden rest, dark as cast iron, and sizzling with an aromatic hint of sesame oil. This is definitely an unexpected treat from a small food court stall. All the ingredients could not look more vibrant and inviting: chick peas, thinly slices of king buy tramadol no prescription oyster mushrooms, juliennes of cucumber and carrot, bean sprouts for the crunch, beef bulgogi, a perfectly fried egg on top, black and white toasted sesame seeds, and a final touch of crushed peanuts. And the most exciting part is, I can't wait to taste crispy rice crackling at the bottom of the bowl – the hidden treasure and the true essence of a Bibimbap.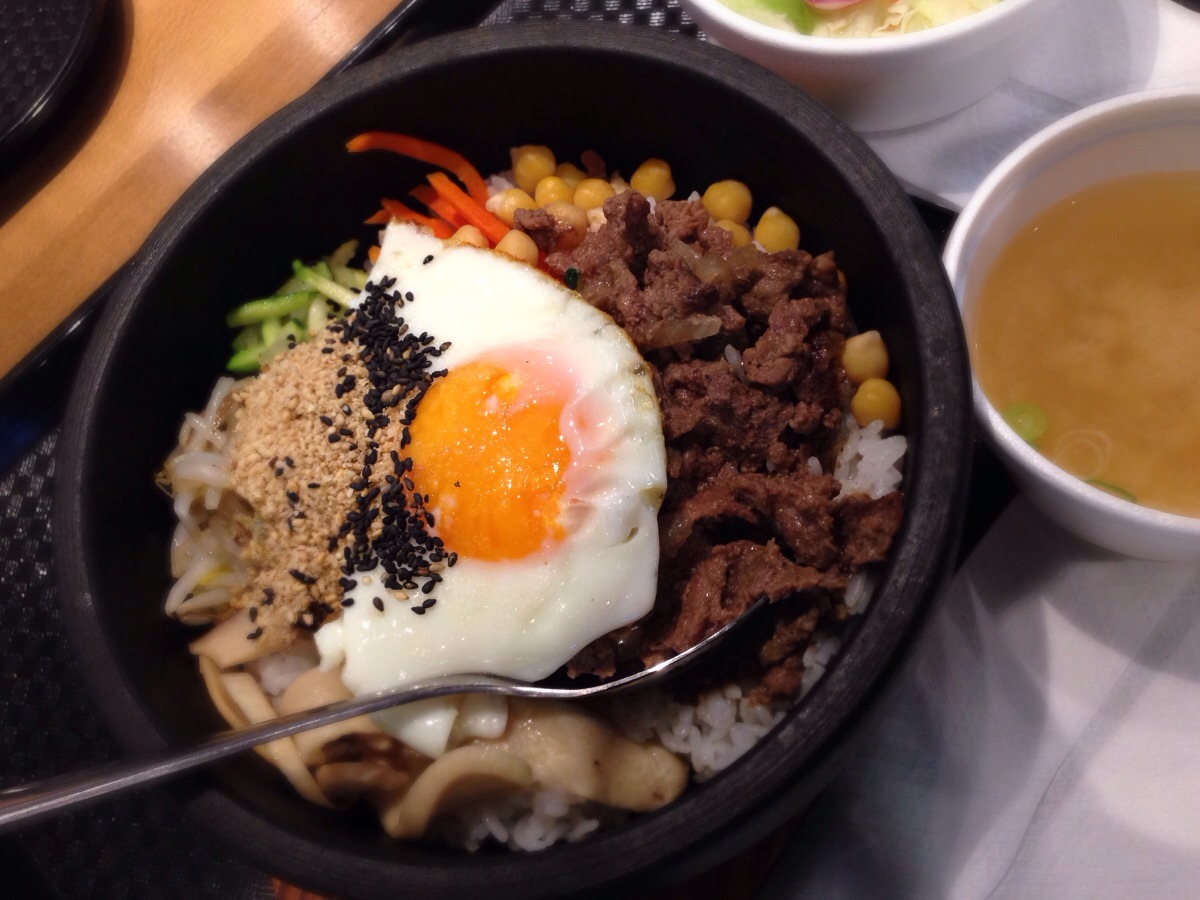 The Bibimbap special #1 ($9) was comforting and delicious as I expected. The unconventional use of chickpeas and king oyster mushrooms has made the dish a heartier meal. I would have loved a side of kimchi instead of the small side green salad, but maybe that is their healthier low-sodium approach. The fried egg is only included in the meal on Fridays, and it costs $1 extra during other days of the week. However a bibimbap would not be complete without an egg in my opinion!
I highly recommend Bibiko if you are looking for a fun and healthy lunch. It is a great new addition at International Food Fair (530 Hornby st). Just one advice, be careful and don't burn yourself with the sizzling hot stone bowl!
The yes's:
– fresh and healthy ingredients
– sizzling stone bowl wow factor
The no's:
– could be cheaper if the egg is always included in the price
– there should be some warning or advice on how hot the stone bowl is.
Map and other reviews: