They have a good location on Georgia street near Burrard, right next to Vij's Railway Express. I was somewhat excited to spot a Thai lunch place near my office, and it was not Thai Express! My first impression was that they were definitely not cheap. Most lunch items with chicken or pork are $9 and they charge $3 more for substitute the prawns. As I was this close to get Pad Thai, I eventually decided to get a curry dish with rice instead since I had barely been eating rice at home. And I picked red curry over green curry for the extra richness from the squash.
The whole meal was pretty disappointing. First of all the portion was quite small. Although the curry sauce was quite tasty, with very strong notes from fresh herbs and spices such as lemon grass and Thai basil, it was barely a sauce – it was more like a broth! The richness of the squash they promised was no where to be found, and the red curry was not even buy levitra online without prescription red.
Visually the whole box of food was a mess. The ingredients were poorly treated. Green beans and green pepper were pre-cooked and cold, and overcooked chicken and broccoli soaked in the warmed up curry sauce were poured all over the cold vegetables and rice. They really should have packed the rice and the curry separately. After the 5-minute walk from the truck to my office, the bottom of the recyclable cardboard container was already wet and sinking. When I open the contained, the rice was all soggy and the beautiful jasmine aroma that I was expecting was completely nonexistent.
I'm not sure if I want to go back there.
The yes's:
– Curry sauce tastes okay
The no's
– Not cheap
– Small portion
– Poorly executed stir fry
– Poorly presented = not appetizing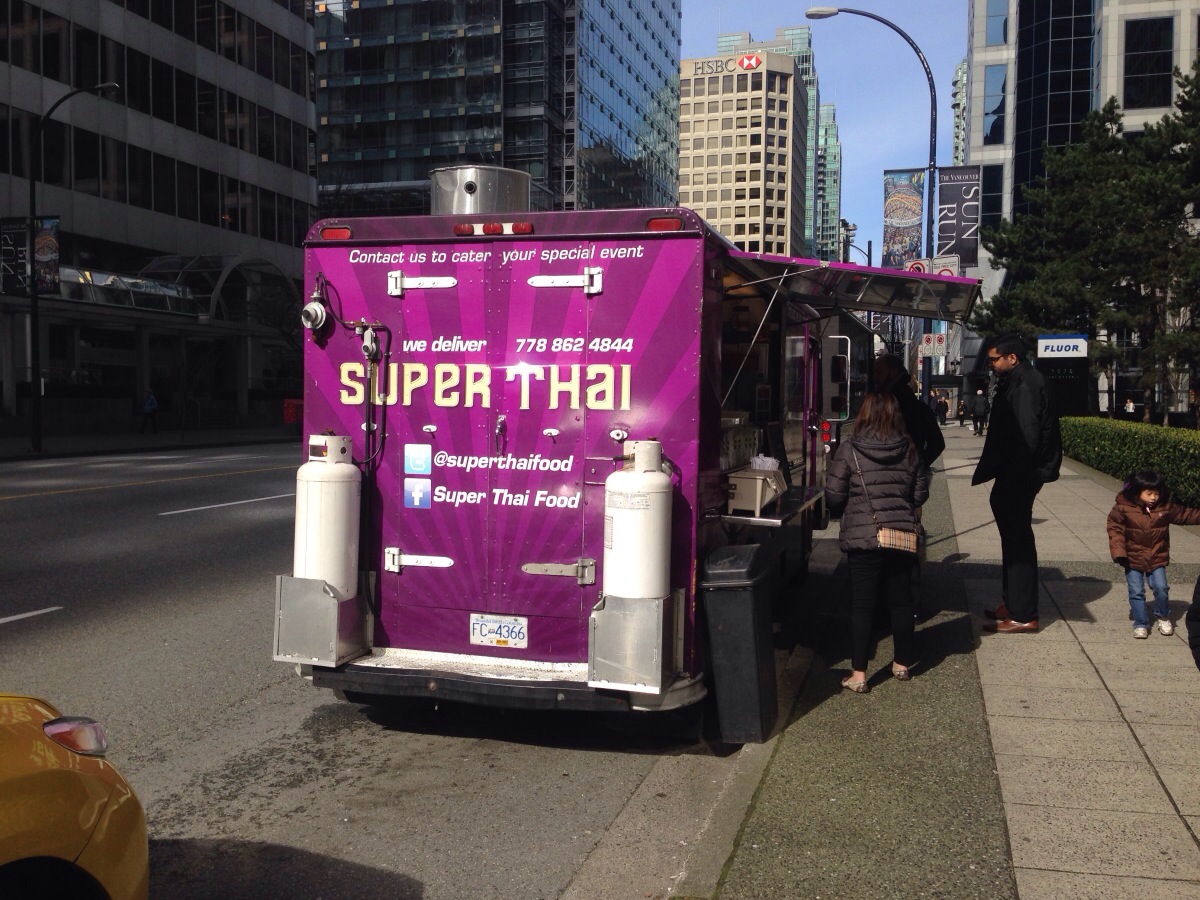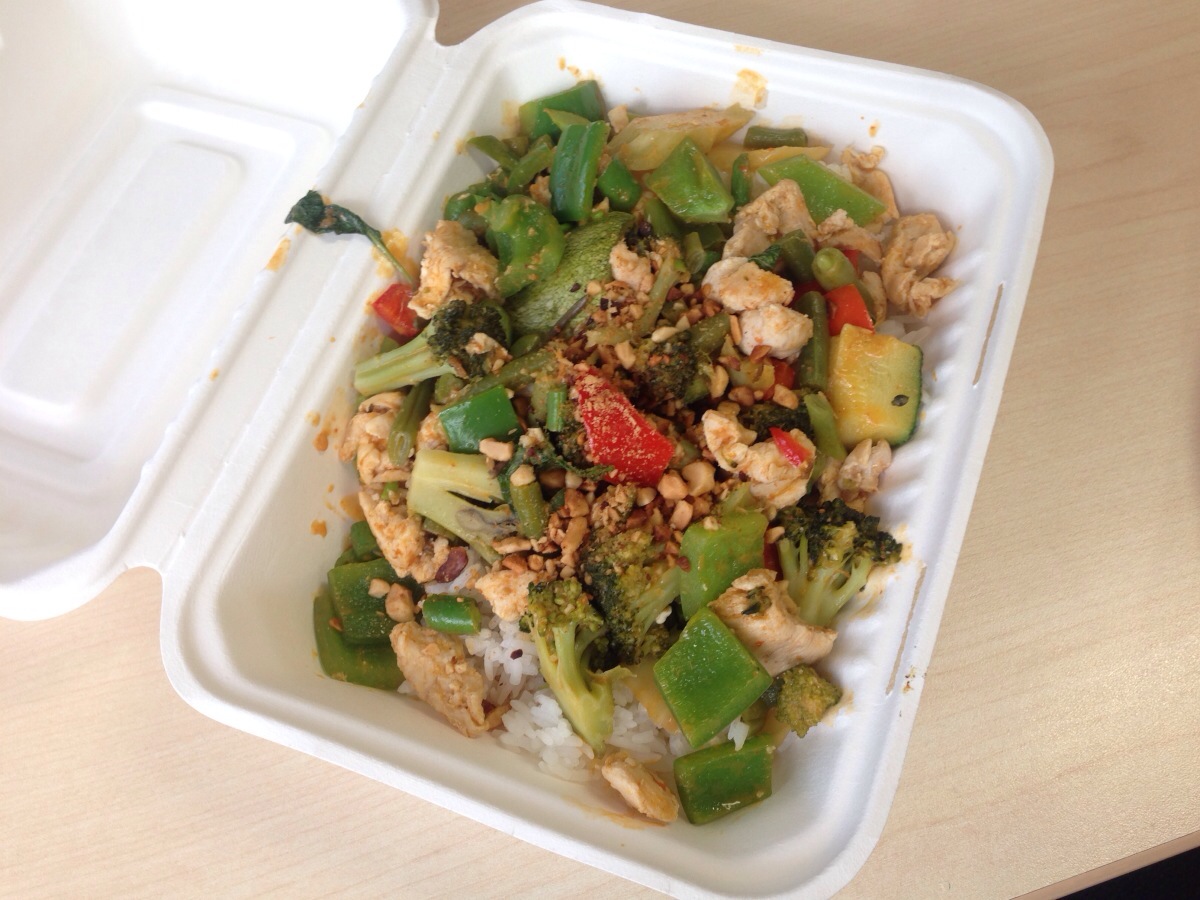 Facebook:
https://www.facebook.com/pages/Super-Thai-Food/503051076410387
Map & other reviews: