Tonkatsu is a pretty important part of the Japanese fast food culture, just like hamburger in North America. I love Japanese katsu dishes since I rarely deep fry food at home myself. Last week I received a question from my frend Julie after I posted on Zac Zac Japanese Curry House – where is the best tonkatsu in the city? I certainly haven't had enough of that dish to make a valuable comment, so I have decided to keep an eye on trying more tonkatsu places.
Looking for a quick dinner after badmin, I went to Aberdeen Centre with a couple friends. Arriving at the food court, the first thing caught my eye was Saboten's big fancy sign, then the tastefully design stall front, well dressed staff, and spotless open kitchen. All the katsu dishes on the pictures accutane online order look so authentic and delicious. Hmm how could I resist?
My bowl of Tenderloin Tonkatsu Don ($8.50) came with a small serving of tsukemono (Japanese pickled vegetable), and miso soup. The bowl was small, and the final touch of an egg on top looked rather unappetizing. Not a good first impression. Tonkatsu tasted okay – the flavours were there but it did not wow me. Jac told me that I should have got their tonkatsu set instead, which is probably a better way to experience their crispy pork cutlet and their famous tonkatsu dipping sauce.
I wish Jac had told me that earlier! Tonkatsu rookie mistake… Oh well I guess I just have to visit here again.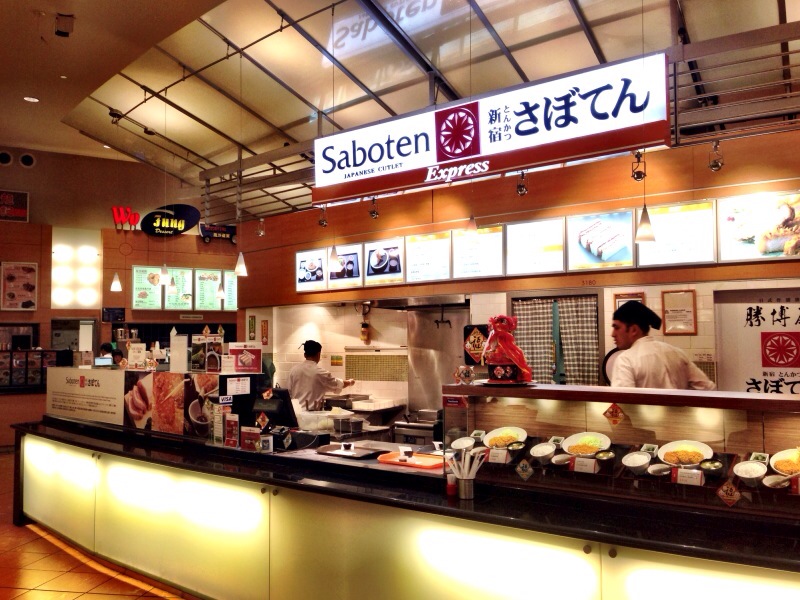 Website:
Map and other reviews: