The whole 100 block of Kingsway was filled of delicious smokiness of charcoal BBQ. Jane and I was slightly worried at the end of a long line – how could I forget to buy the tickets online for the opening day of Hawkers Market? I would be so pissed off if I couldn't get in and eat all the yummy food!
Thank goodness the lineup didn't take very long. It looked quite spacious inside for a few dozens of hawker stalls that offered freshly prepared meal, food products, or food related services.
Quickly scanning the front of the place, we realized we were too hungry to keep walking. So we stopped at the first food stand we saw.  There was a young lady running a street style food cart, "EZ Ling Street Eats", and selling chicken satay on skewers and slow cooked octopus in spanish tapas style. They both looked amazing on the cart, although a bit pricey at $3.50 for a skewer and $10 for a plate of 5  – 7 pieces of octopus. Without thinking too much due to our hunger, we were about to make a mistake that we would regret for hours afterwards. We ended paying $27 for 2 satay skewers and 2 plates of octopus. The chicken was cooked okay, but the charcoal flavours did not come through the sweetness from the seasoning. And the satay sauce was even sweeter!  However the pickles made from pineapple, cucumber, and shallot, as a side dish to the the skewer, was much tastier.  The octopus was braised to perfect doneness and texture, but it tasted really bland, and even with an unpleasant metallic taste, possibly from some metal cooker where it was cooked in.  Did the chef taste her own food at all?  The octopus dish came with a couple slices of bread, which was just as bland and with no sauce to eat with. I tried to dip the bread in the overly sweet satay sauce. Also ironically I had to chow down the octopus with the pickles for the chicken.  We were a bit bummed out.
After the event I was trying to find out more information about this food cart, but only could find this: http://www.vancitybuzz.com/2015/02/asian-hawker-style-street-eats-hawkers-market/. I wish I had said something to tis Chef Ling Wong about the flavourless octopus and overly sweet satay. If this truly was her street eats debut, it was not very successful.
…
Fortunately we had a good turnaround from the disappointing EZ Ling chicken satay and octopus.Merchant's Oyster Bar and Juno Kim Catering worked together again this year at the Hawkers Market, and deliver an amazing tasting menu. For all five dishes it was only best place to order tramadol online . And we ordered some extra oysters (3 for $5). This $20 was definitely worth spending. Chicken Liver Parfait was served on crispy chicken skin. Personally I like crispy duck skin better but as vessel, the chicken skin worked. Pulled Pork taco had quite the portion and it was tasty. Pork
Belly on Crispy Ramen Chips was fun and innovative. Chilled Mussels were not only visually stunning but also quite flavourful. Last but not least, the fresh oysters with apple sabayon were so spot on, and Jane had to run back there and gave the chef her compliments.
Website:
http://www.merchantsoysterbar.ca

Map and other review: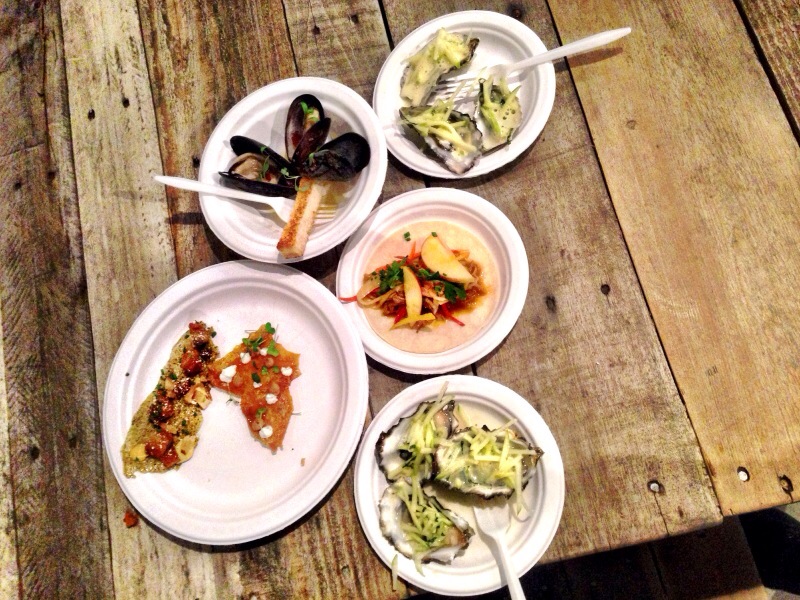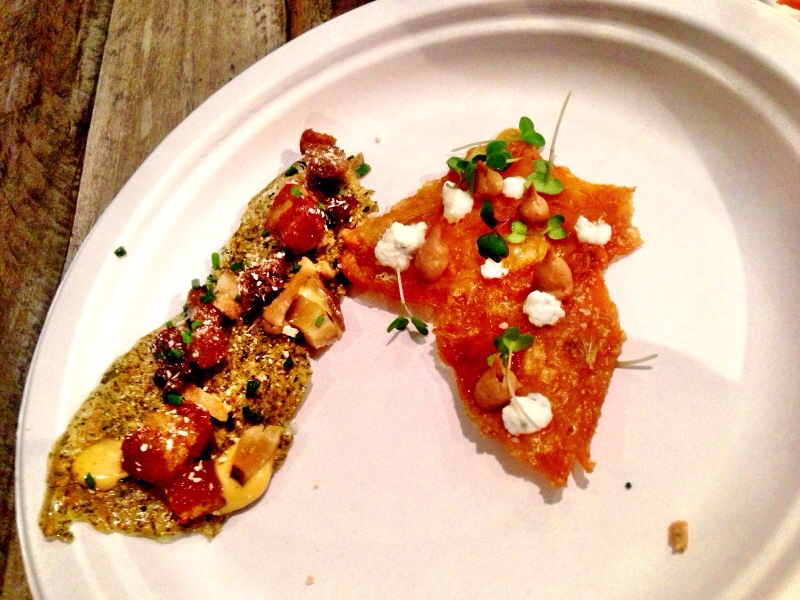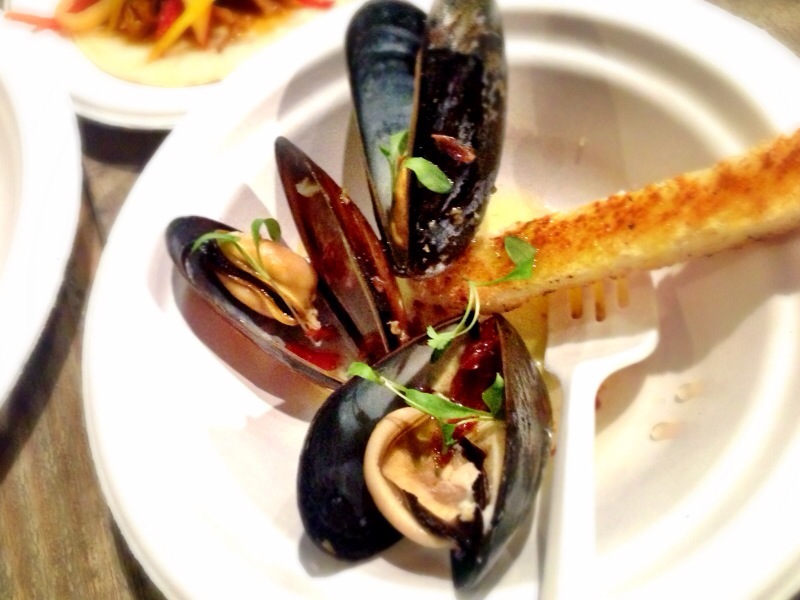 Mmmm… Chocolate dipped grasshopper? Why not? We were at Chef David George Gordon from Seattle's hawker stall. But it was so crowded, we could not get close enough to hear him demonstrate how to eat scorpion and tarantula. However I had a deep fried grasshopper dipped in chocolate sauce. It was not mind blowing as I had expected, but it was a fun experience.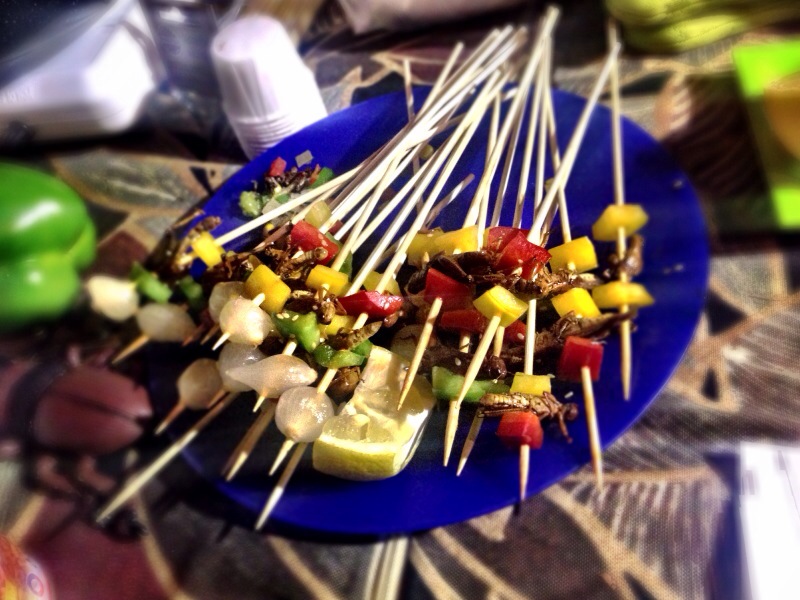 We finally made it to the food trucks outside the market, and tried a couple of them.
…
The local favourite Fliptop Filipino Fusion was the busiest truck for the evening. We ordered their Pacman Pandesal sliders ($8) and it was the bomb! There is everything you look for in a slider: juicy and meaty AAA Angus beef patty, along with crunchiness of pickled red cabbage and string carrots, crispy excitement from leek tempura, and the richness with a hint of exotics from hoisin mayo – it is like having gourmet Pop Rocks in your mouth! I wish I weren't so full that I could taste more of their dishes.
Facebook page:
https://www.facebook.com/FliptopTruck

Other reviews: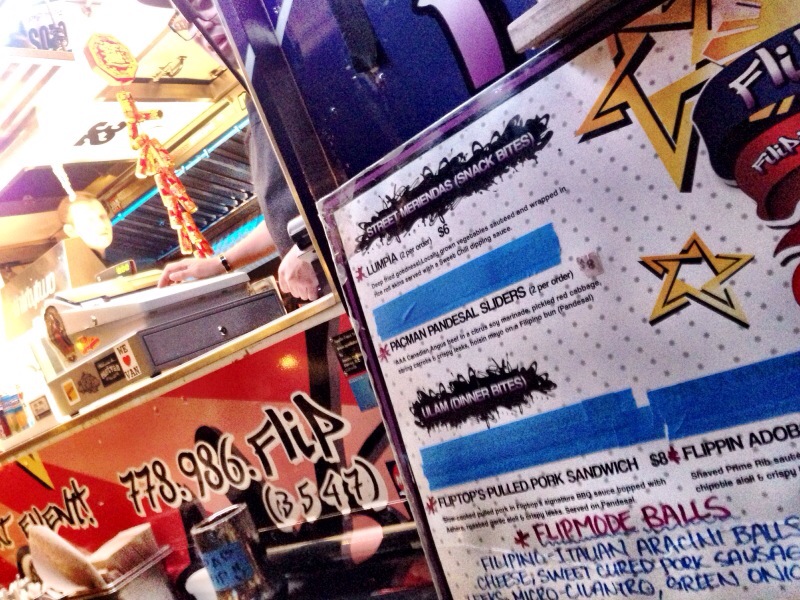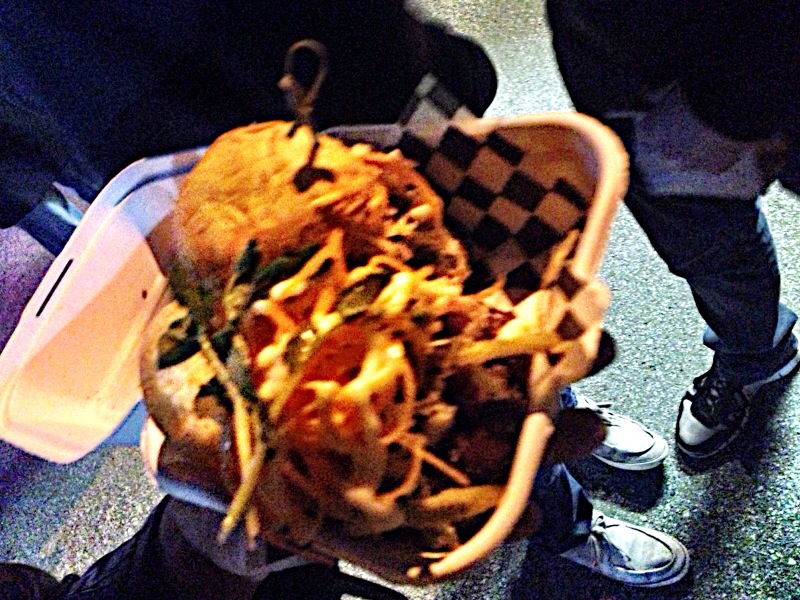 …
The other food truck The Local Omnivore travelled all the way from Edmonton. Their spicy chicken wings were truly amazing. Marinated in butter milk, and seasoned with their house-made pirate spice mix, the wing gave such incredible sensations in my mouth. I felt a numbness from the hot spices, but my tongue and teeth were still caressing all that juicy and tender meat underneath the crispy skin. By the time I finished the wings, I was full, satisfied, and rather happy to end the evening on such a high note.
Facebook page:
https://www.facebook.com/thelocalomnivore

Other reviews: