It took several invitations from Justine before I finally said yes and made it to The Emerald. All cocktails half priced for Happy Hour sounded awesome, but it took a bit of convincing for me to move my lazy ass from Downtown core to the east border of Chinatown on a Friday afternoon.
And I have been loving this place since!
With a prosaic entrance barely unnoticeable on a street block, occupied mostly by a Chinese fish market, finding the inside of The Emerald reminds me of a scene from The Matrix, in which the rebellious heroes spot a small door in an overwhelming pedestrian chaos, and walk into a virtual world of marvel. But in this reality, we are presented with a retro Las Vegas styled supper club, with dazzling crystal chandeliers, red velvet and golden  finishing.  And the classic cocktails here are awesome!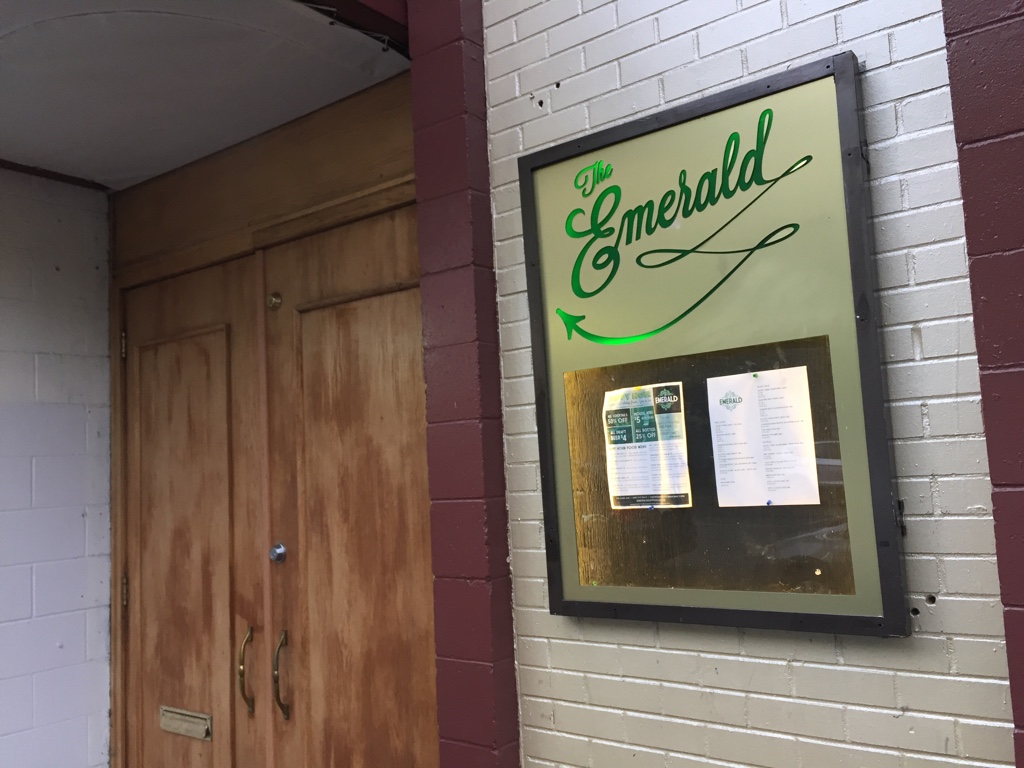 Whenever Jenny and Justine asked me out for drinks at places like The Keefer Bar or Uva Wine and Cocktail Bar, I grumble. Honestly I rather spend $12 – $14 on food than a fancy cocktail. For the same price you can get beautiful dishes like Mussels and Clams from Tuc Craft Kitchen, Bison Tartar from Oakwood Bistro, or any Aburi Oshi Sushi from Miku, which have much more values for the costs in ingredients and the effort from the chef. on the other hand, a cocktail might taste good and provide pleasure of intoxication, but when it comes to ultimate pleasure of tasting, I need both flavour and texture, and I definitely love food more!
Don't get me wrong, I love cocktails, And I think the cocktail culture in Vancouver is blooming tremendously. While micro-breweries are fading out a little bit, the fleet of talented mixologists are taking advantage of the rise of micro distilleries and a much broader range of imports. The younger local crowd definitely embrace the creativity slightly more than the refinement. They would be super excited to try drinks with interesting sounding ingredients like celery bitters, poppyseed tincture, or rosemary syrup. However in my opinion, successful cocktails are definitely classically inspired.
I would always start with Death in the Afternoon ($10). Nothing more deadly and delicious than the mix of Absinthe and Champagne, and a bit of sugary syrup to speed up the intoxicating pleasure to the cerebrum. It is the perfect start for the Friday afternoon after a long hard working week. Although it tastes heavenly, it's a boozy and deadly drink. I myself could barely handle 2 of them in a row. And I learned my lesson once from the lethal kiss of the green fairy.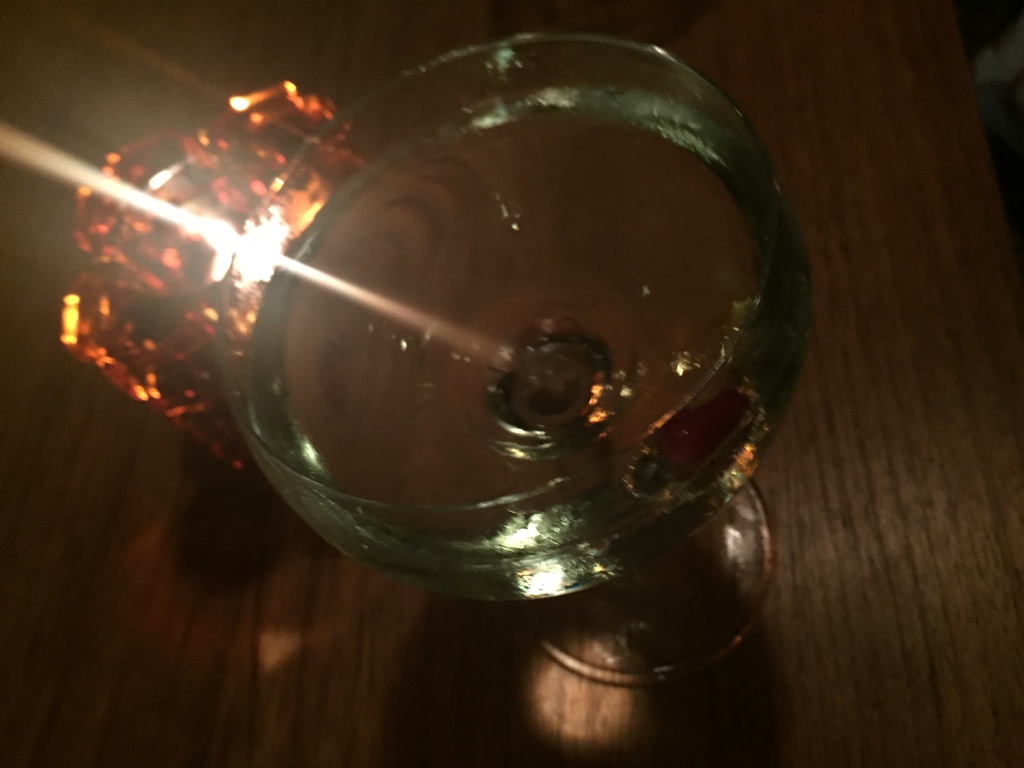 I have mentioned several times in my previous posts that I am such a gin lover. And I would highly recommend their gin cocktails at The Emerald. Inspired by the classic French 75, Lavender 75 ($11) features lavender-infused gin, champagne, and lemon. I have tried lavender used in cooking or drinks. Lavender is quite potent and using it could be such an overkill. But the tiny hint of the aromatic in this drink is perfect to enhance the exoticness of gin.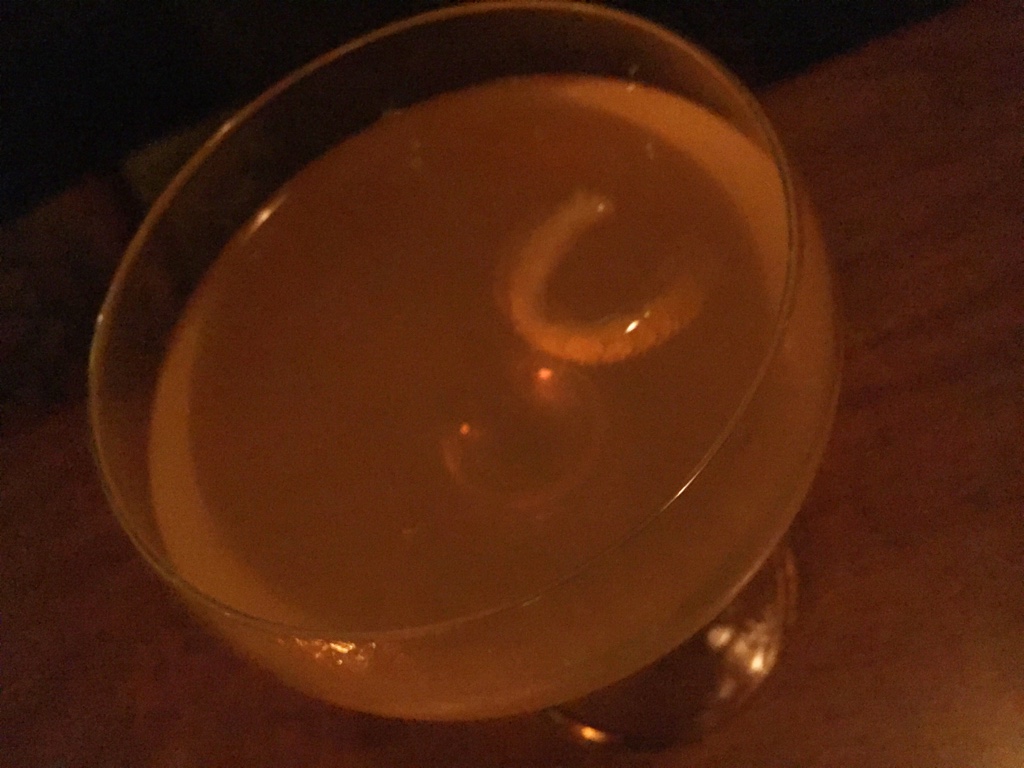 Lavender Gin Fizz ($9) definitely goes a little easier on you compared to Lavender 75, as champagne is replaced by club soda, and the frizziness was exaggerated with the fluffiness from mixing in the egg white. Definitely a very fun drink it is.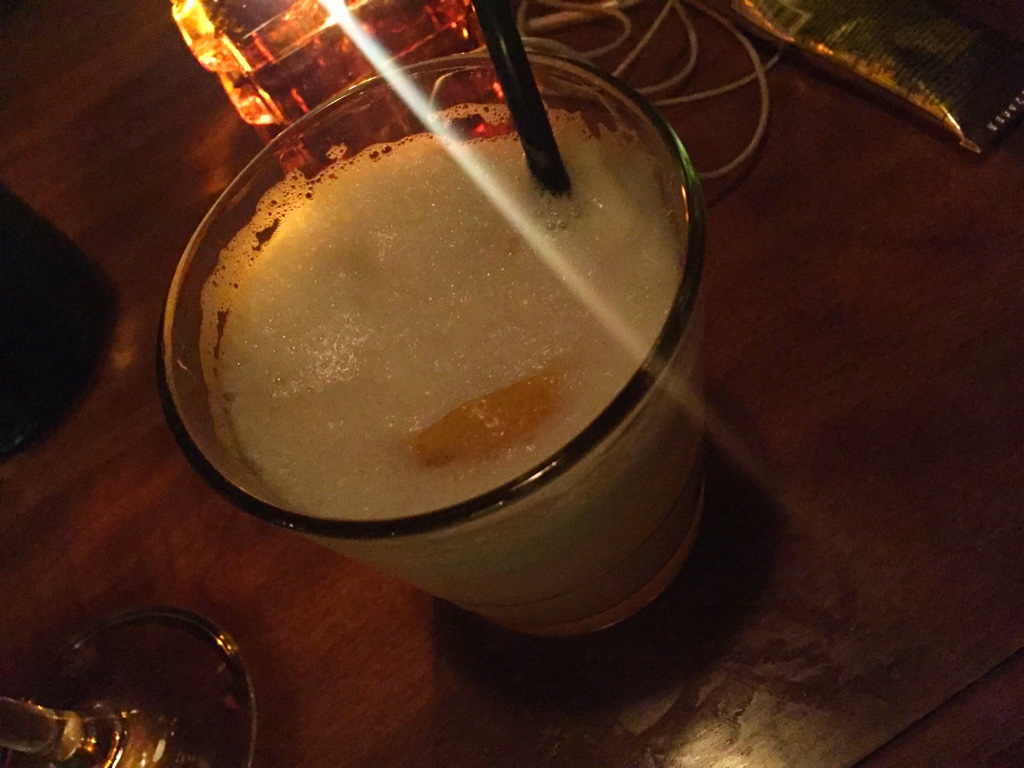 I do enjoy Vodka sometimes. Vodka is quite versatile in cocktails as it does not have a lot of it own flavour unless it is infused with something. In a way, I would call generic vodka the alcoholic enhancer for the whatever it is mixed with, producing something like a boozy orange juice or a boozy 7 Up! But for premium vodka it is a different story. It is the 'clean' taste that we are after for the premium stuff, and that's why a simple vodka martini is already good enough, minimally dressed with only lemon or olive. But when it comes to a more sophisticated cocktail, premium vodka could work its magic with other clean tasting liqueur. Twinkly Eyed ($12) definitely has achieved the sophistication with Absolut Elyx Vodka, St. Germain Elderflower Liqueur, and champagne. While it might hit you as SOHO vodka at first, but it is deceptively much more subtle and the taste is not entirely lychee – could be pear or guava, something exotic but also mysterious. And with bubbles help sending the rush of pleasure to the cerebral cortex,  it is sexy!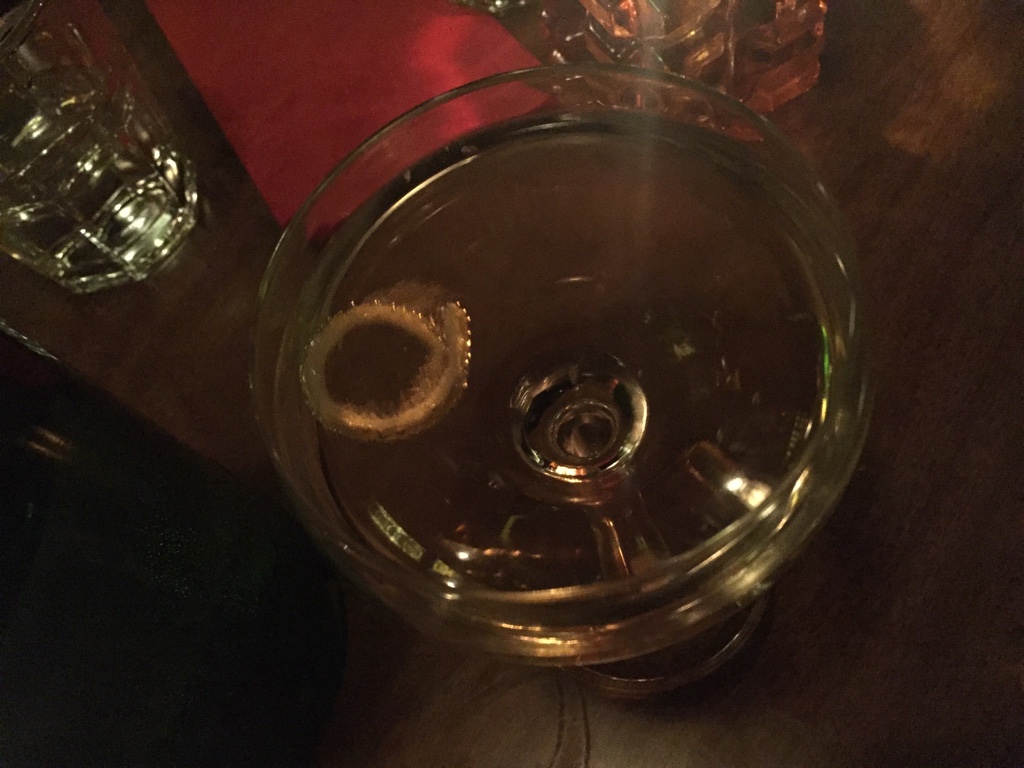 My other favorite exotic cocktails including Cubano Storm (Run, $7) and lemongrass infused margarita (tequila, $12).  As in handling sweeter cocktails, they are doing an amazing job keeping the sugar level nice and low.  If you are disappointed at not finding your sweet drinks here, I suggest you should go to a place where they have Daiquiri on their menu. 🙂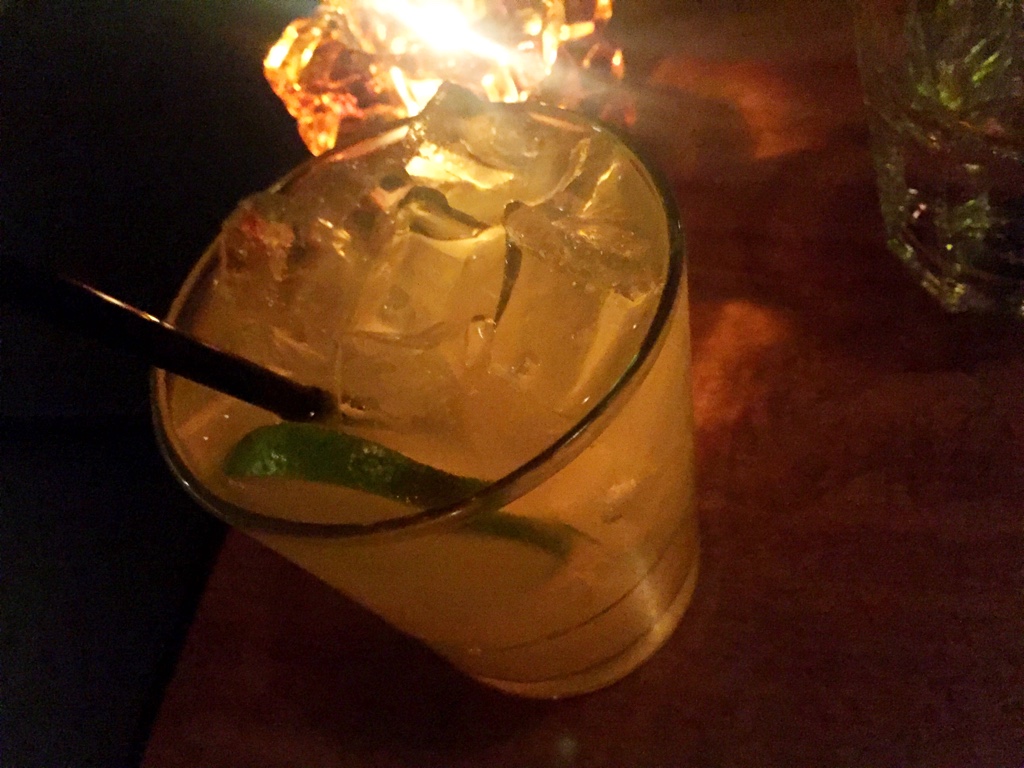 They also have a Happy Hour food menu, with dishes like Hot Chicken Wings ($10), Crispy Cauliflower ($5), and Waffle Fries ($5). My favorite is definitely the Cauliflower.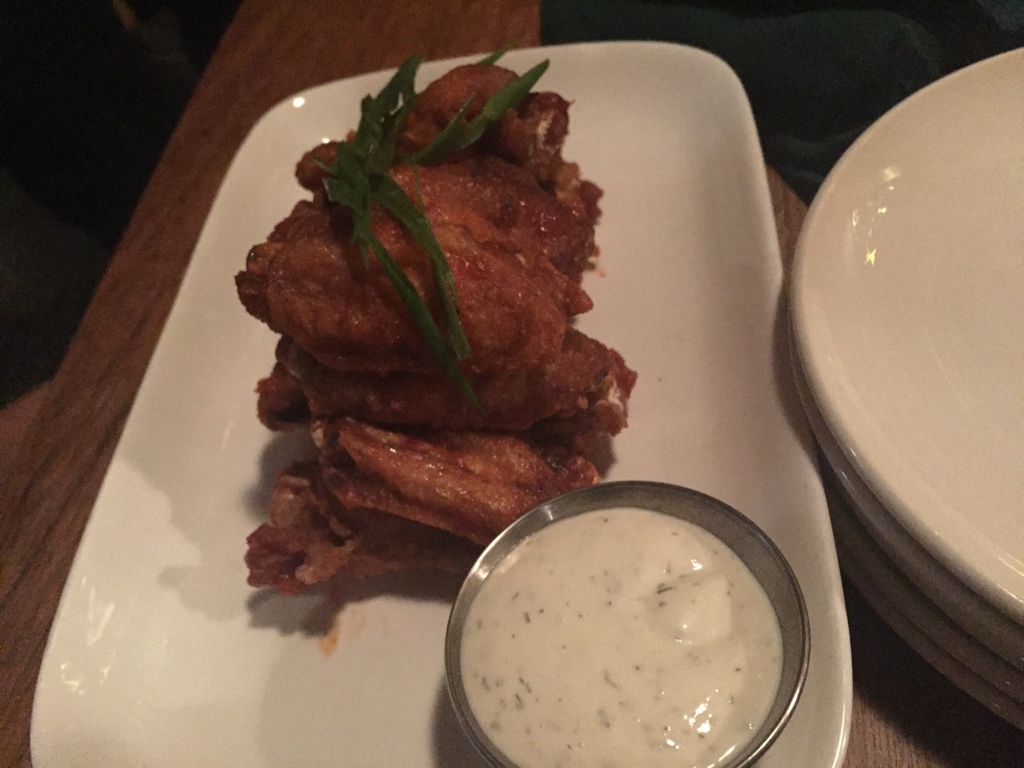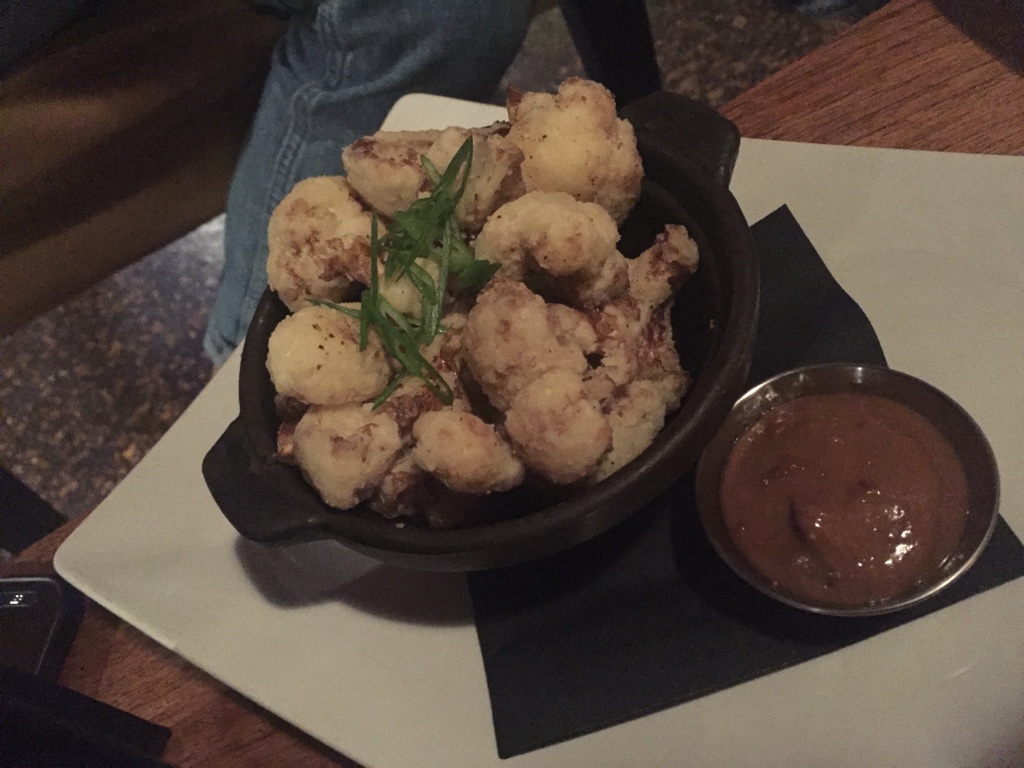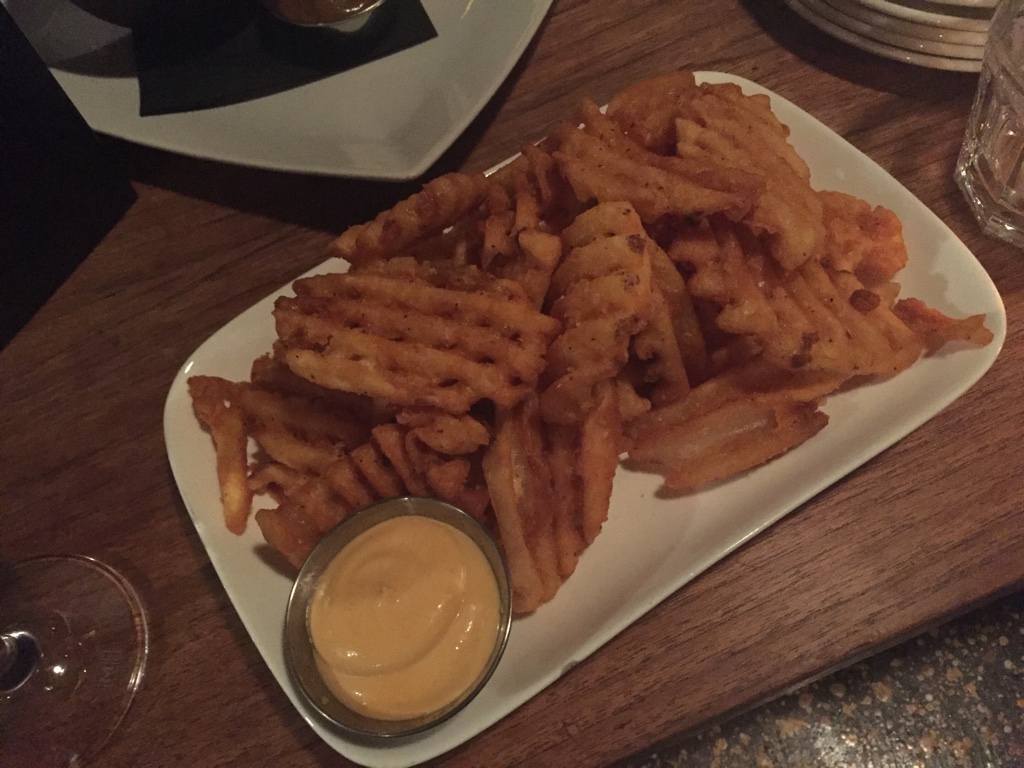 Website:
Location and other reviews: