My dinner plan in Downtown got cancelled, and I didn't want to head back to Richmond yet. I realized that U.S. Open was on, and the Center Court action was Roger Federer playing John Isner. So I decided to find a bar or restaurant somewhere with big screen TVs. Driving down on West Broadway, the first place that caught my eyes was Earls, and it looked quite busy inside. Then I saw The Academic Public House right door. For some reason I thought they were part of the Donnelly Group but later on I found out I was wrong. I could have known that since they didn't offer me the Sunday Prime Rib special.
It was pretty quiet inside. There was only one long table was occupied and there seemed to be some kind of student film project going on. And YES tennis is on! I was sitting at the bar, locking my eyes on one of the big screens with the King Federer working his magic on the tennis court. The bartender was very friendly and attentive, but the server girl running around seemed to be in a bad mood or something. We made eye contacts a few times, including the moment when I just walked in and the time that I asked her about my bill when the bartender was not around. She barely cracked a smile and looked remotely interested engaging in any conversation.
The bartender told me about the Beer and Burger Deal ($9). The Original 16 Pale Ale was refreshing and it was exactly what I wanted when I was watching sport. However the burger and the garden salad that came with it were very bland and boring – very typical pub food I guess.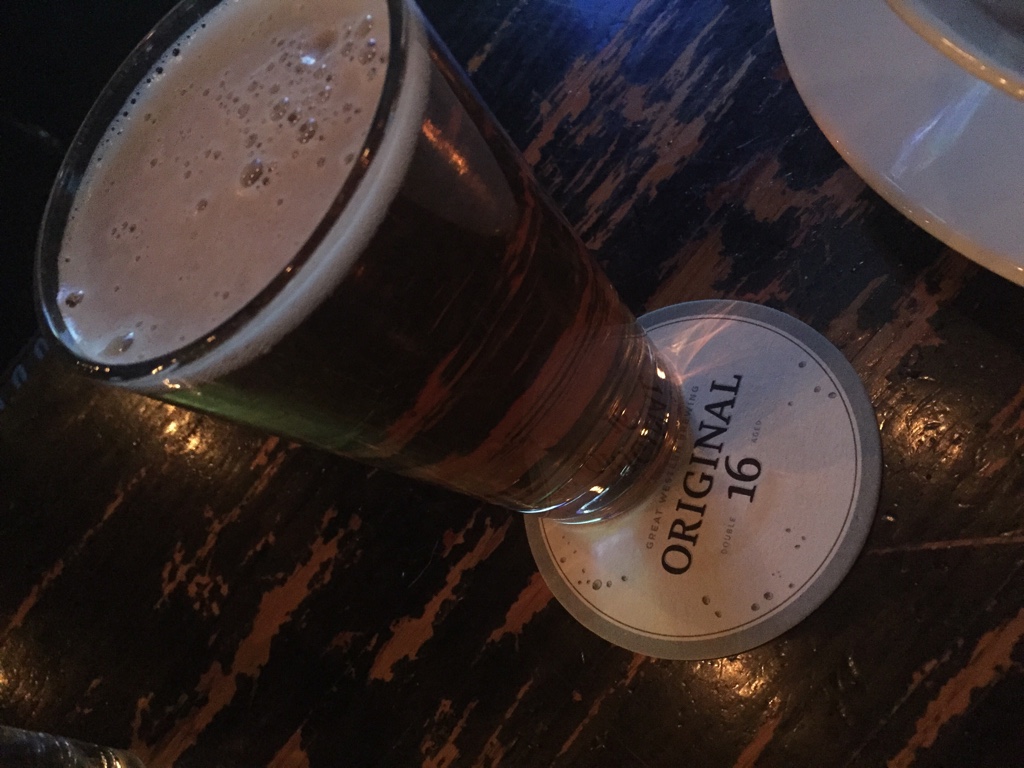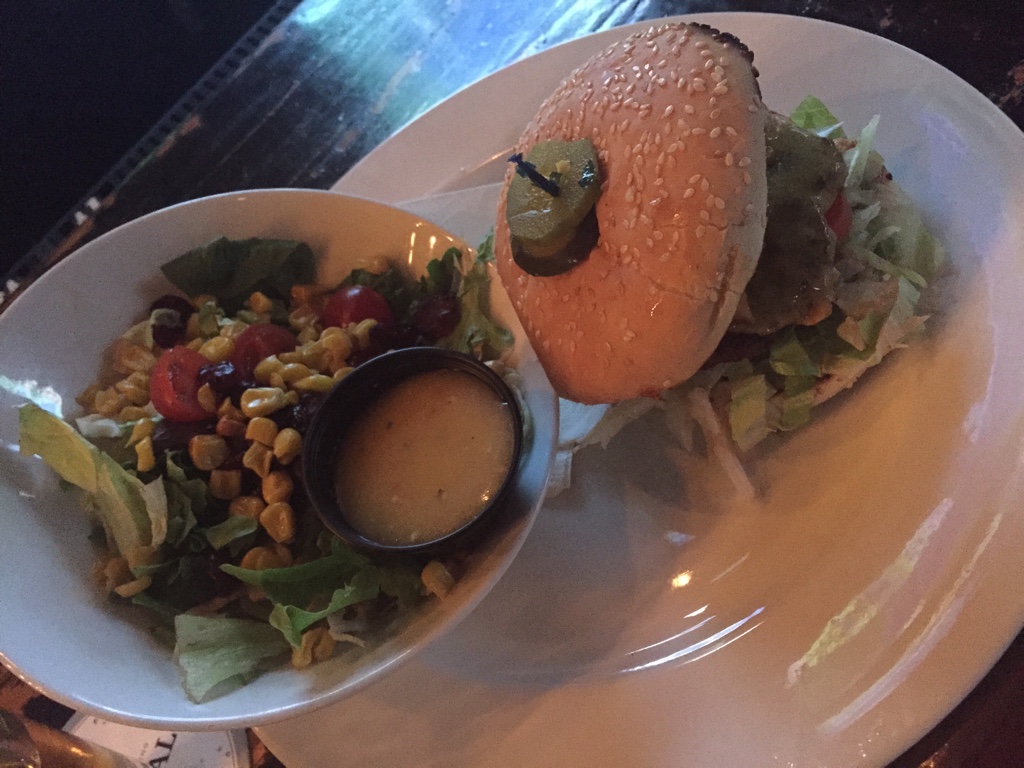 I was still a little hungry after chowing down the burger, so I ordered some salt and pepper wings to go with my 2nd glass of beer. And the wings were slightly underwhelming as well.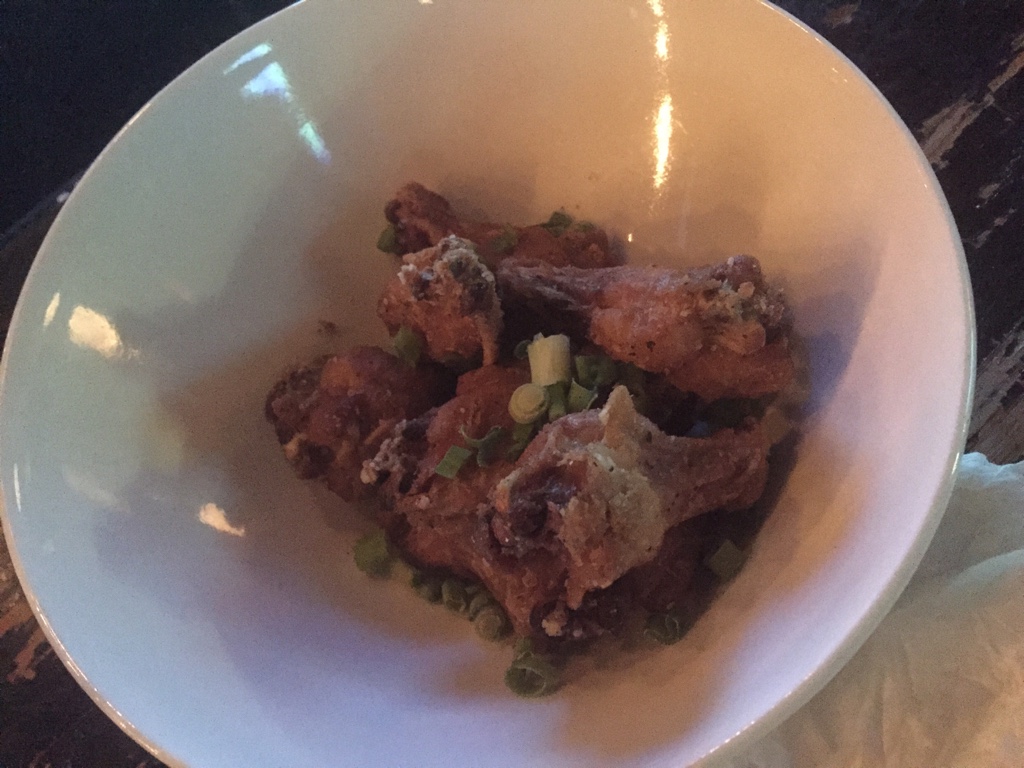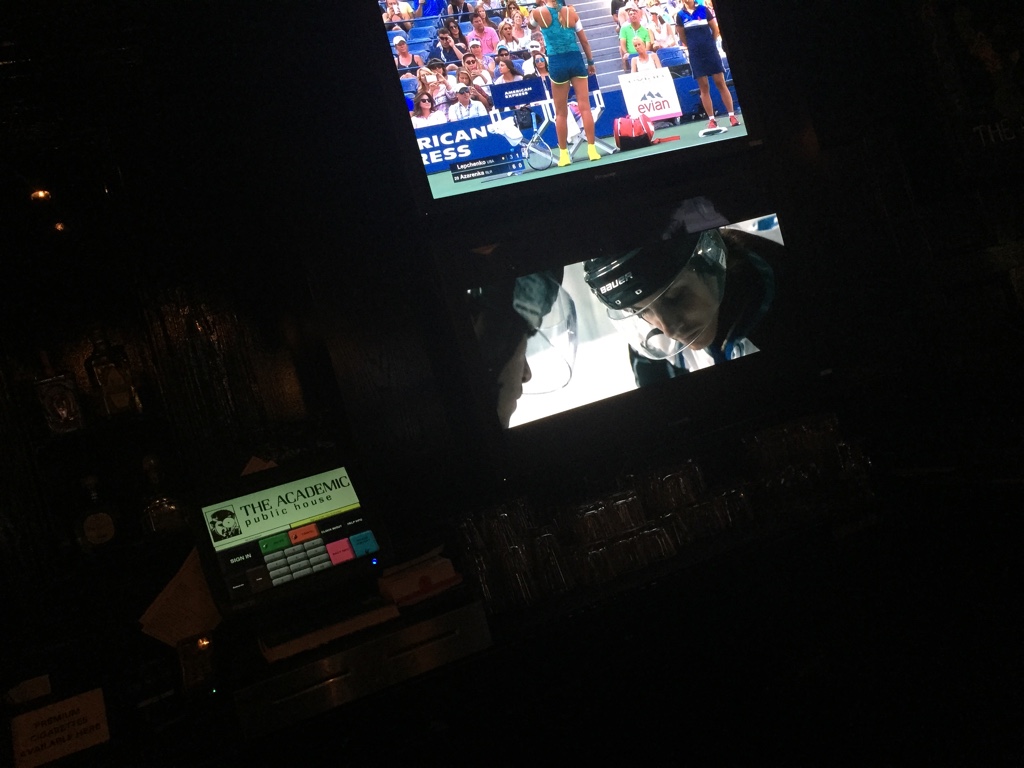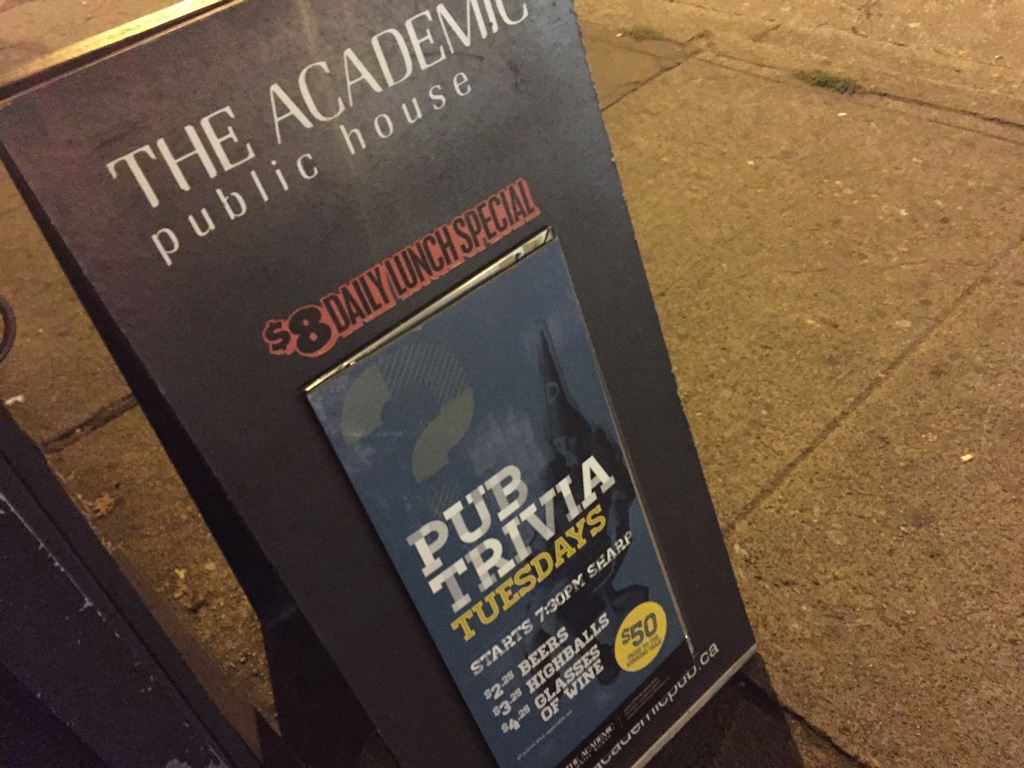 When I finished it was around 9pm and it was starting to get a little busier at this place, and the ambiance certainly started to get warmer. I think for a neighborhood sport bar, this place is decent for having drinks and hanging out, well, if you really don't care about the food.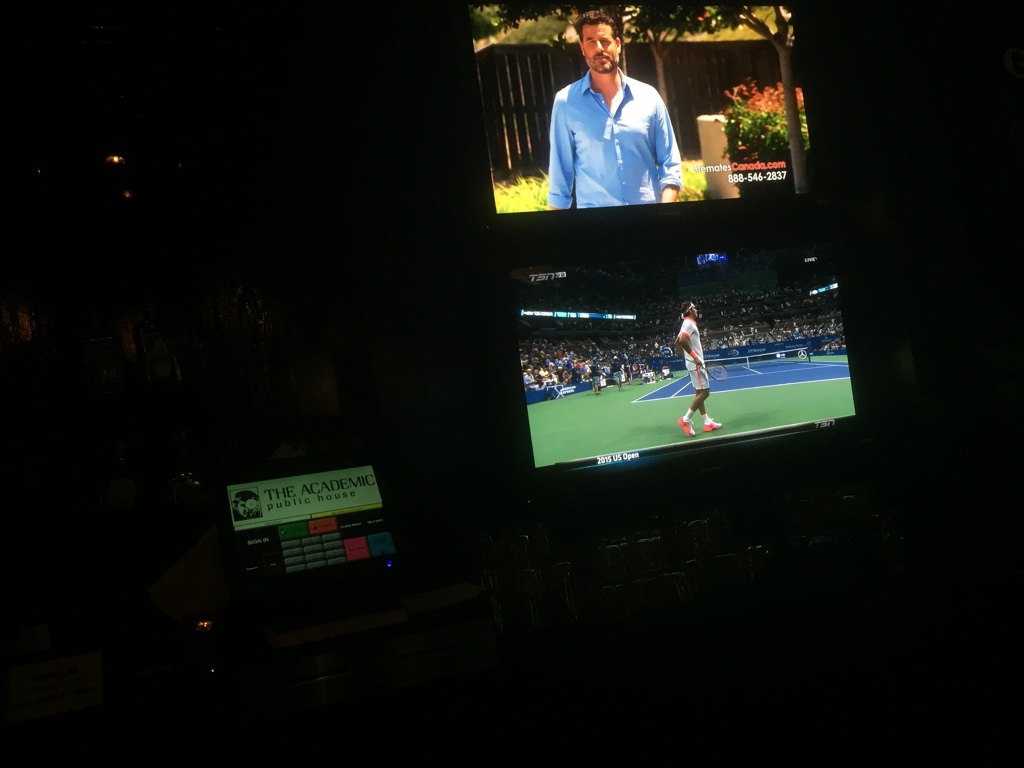 Map and other reviews: