Whenever I hear people mention absinthe, the image of a dancing green fairy pops in my head – and it is the particular one played by Kylie Minogue in Moulin Rouge! Although I had consumed this intense and aromatic alcoholic beverage in cocktails or even had it straight, I had yet experienced a proper absinthe drip, a iconic ritual that fueled l'heure verte in late 19th century France, making absinthe the muse extraordinaire to numerous poets and artists at the time.
But the absinthe drip was not the only season that brought me to Absinthe Bistro. Their intriguing 3-course menu features very well thought and executed French dishes with new world ingredients, and it is quite reasonable at only $35. There are only 3 starters, 3 mains, and 3 desserts to choose from, but I often find a simpler menu helps the chef focus better on delivering the whole meal in greater quality.
Our waitress was patient and attentive. There was a miscommunication and Bert's main course was a little late. But she took it out from the bill, making sure everyone's dining experience was as enjoyable as possible.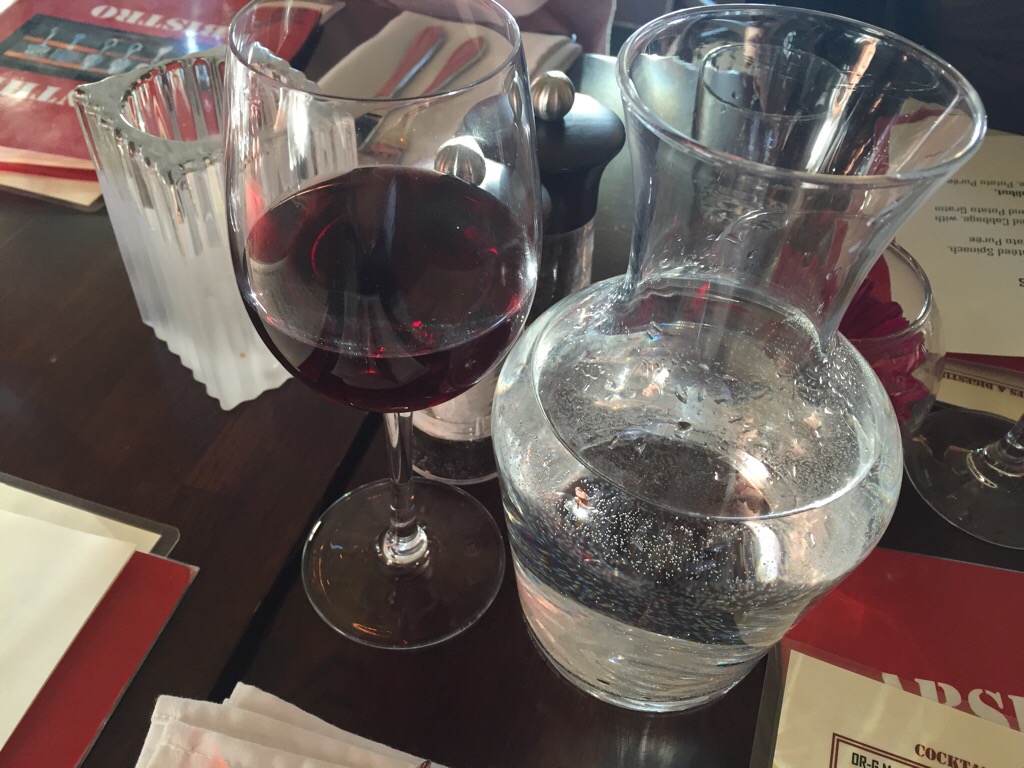 And I finally had my proper absinthe drip – the dripping iced water, the slotted spoon, and the sugar cube, everything that was used to produce this fantastic experience with tiny bursts of stimulation and excitement – it was definitely a perfect TGIF drink before dinner.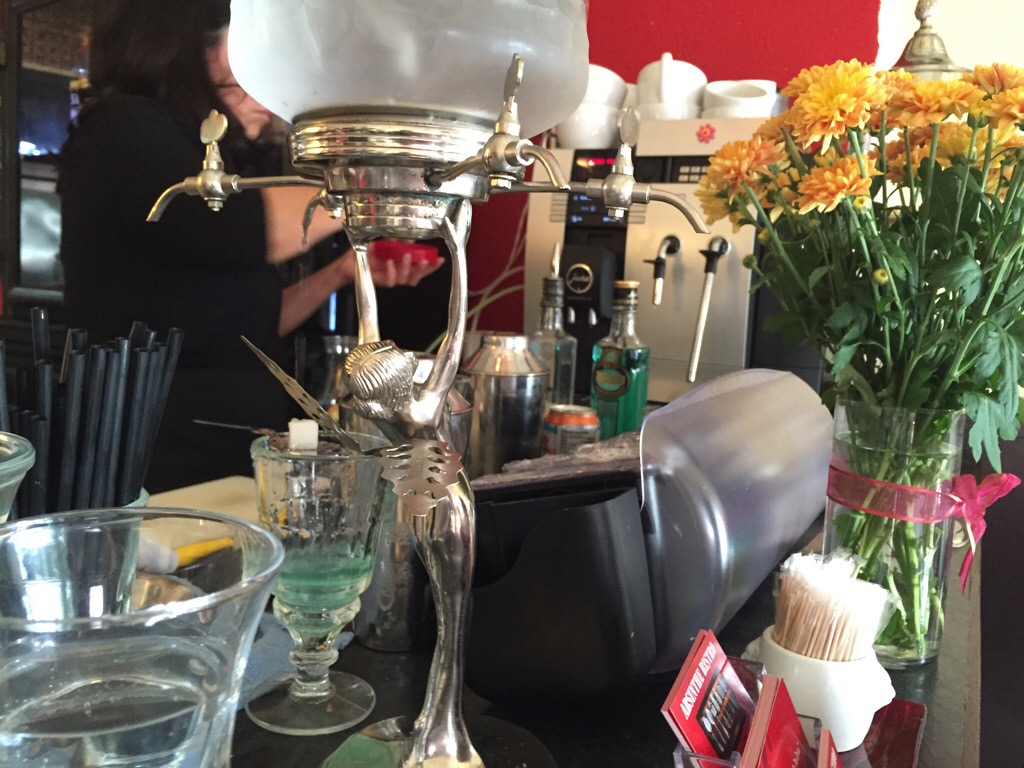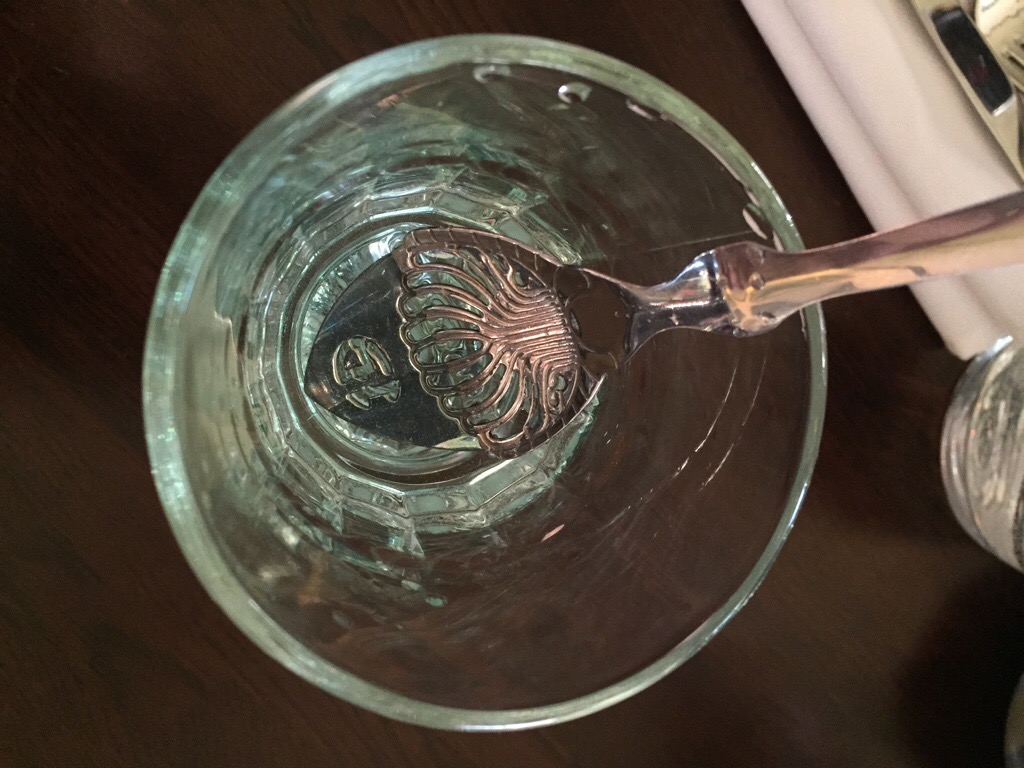 Chicken liver terrine was rich and flavourful, exactly what I expected.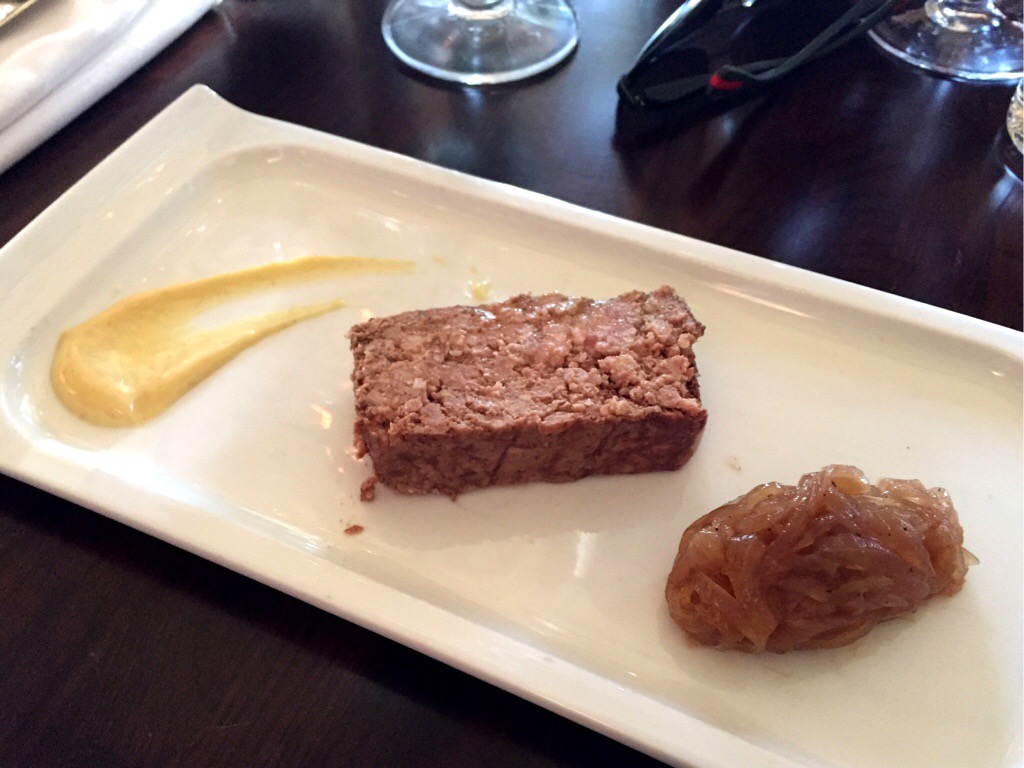 Precision and balance were showed in my main course, Duck Leg Confit with Braised Red Cabbage, and Potato Gratin. The tenderness of duck, the acidity of red wine in braised cabbage, and the richness of scalloped potato, all were hitting the right spot.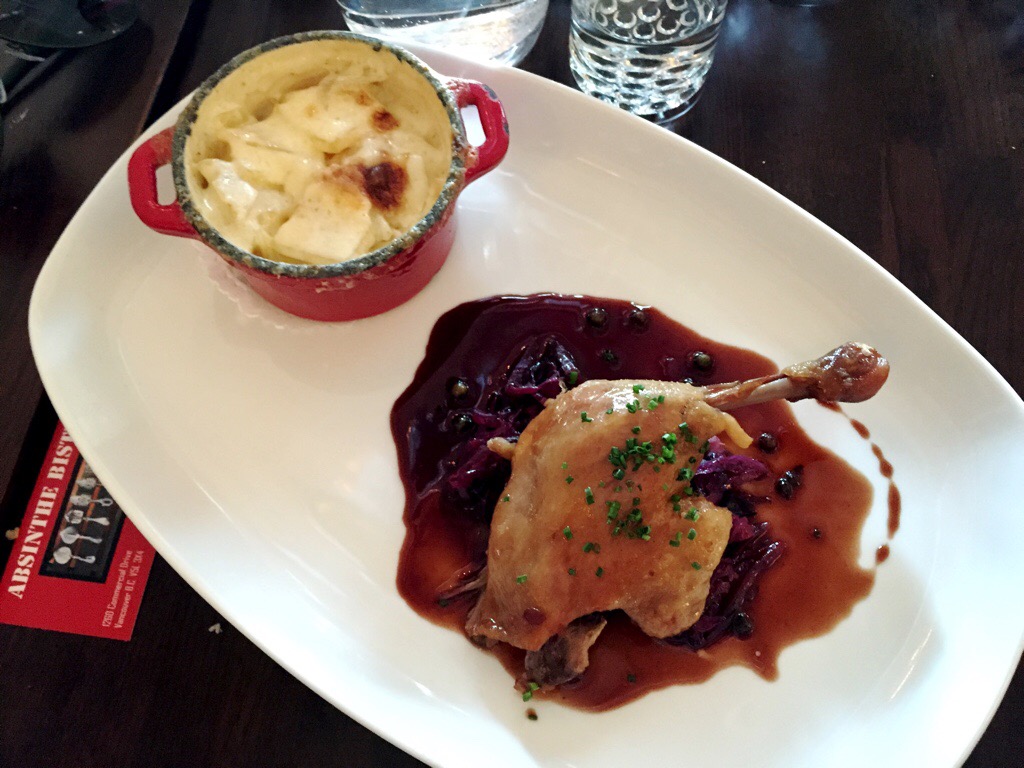 My meal ended with Molten Chocolate Lava Cake and House Made Vanilla Ice Cream, and I was satisfied.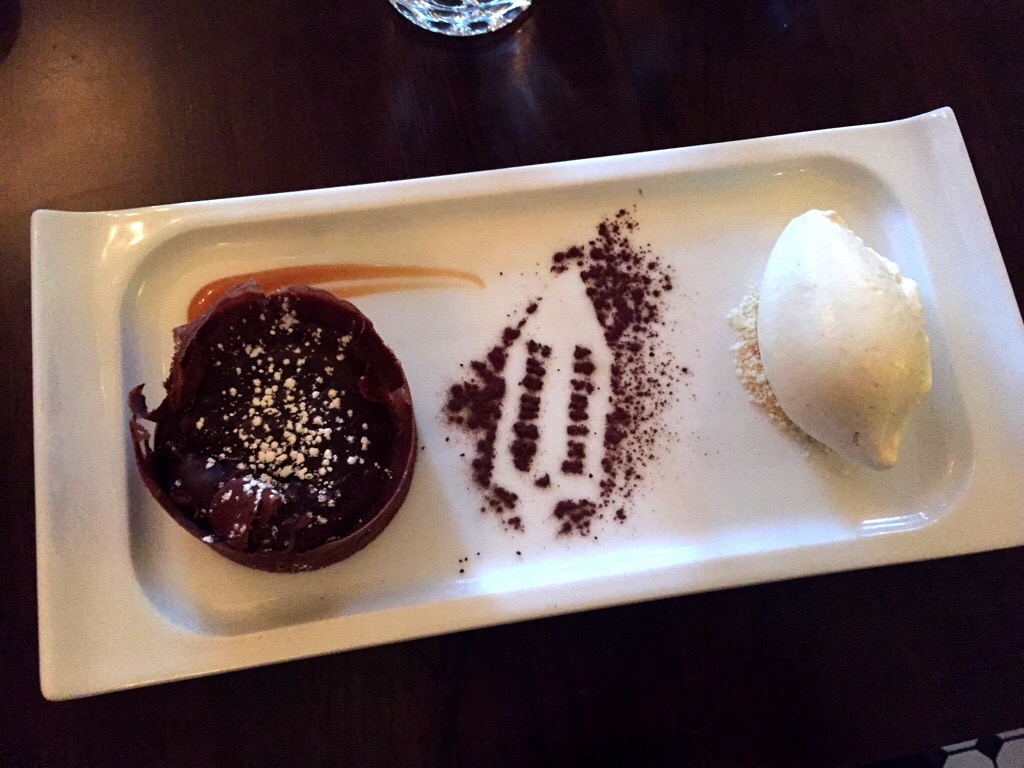 My friends enjoyed their dishes as well. I definitely want to try the Pan Seared Scallops with Sauteed Spinach, Potato Puree, and Beure Blanc next time. It is a popular dish always on their menu, and one of the favourite classics in any French bistro. I should also mention that Absinthe Bistro periodically changes part of their menu, making sure the diners are happy for either coming back for a classic or trying something new.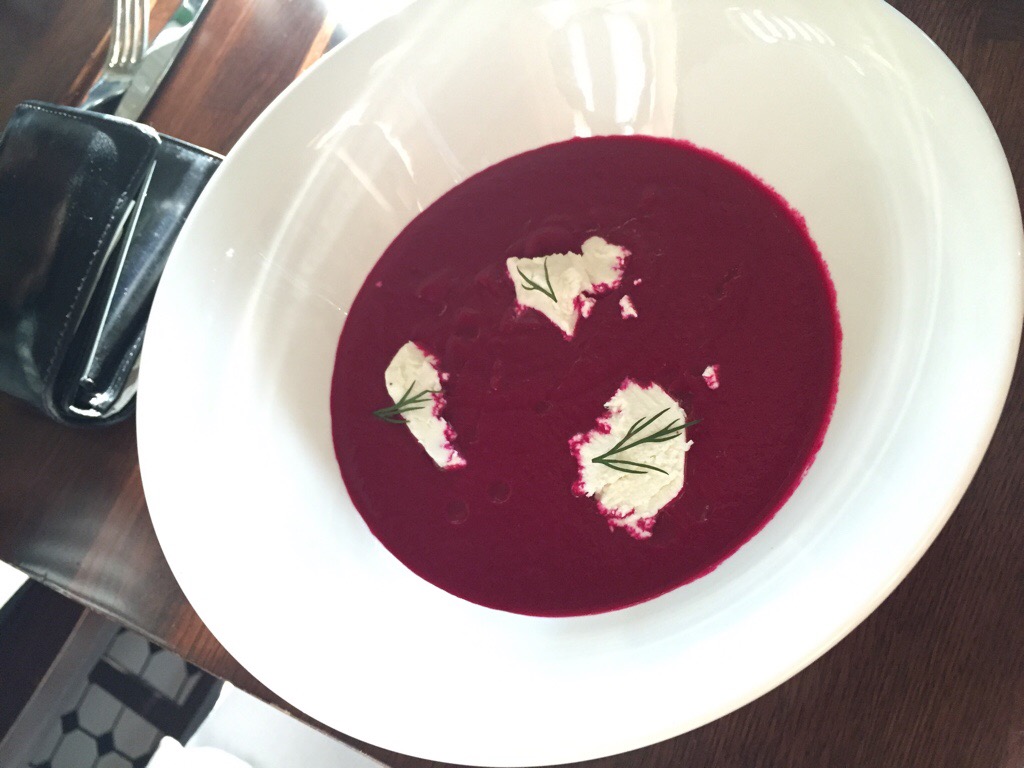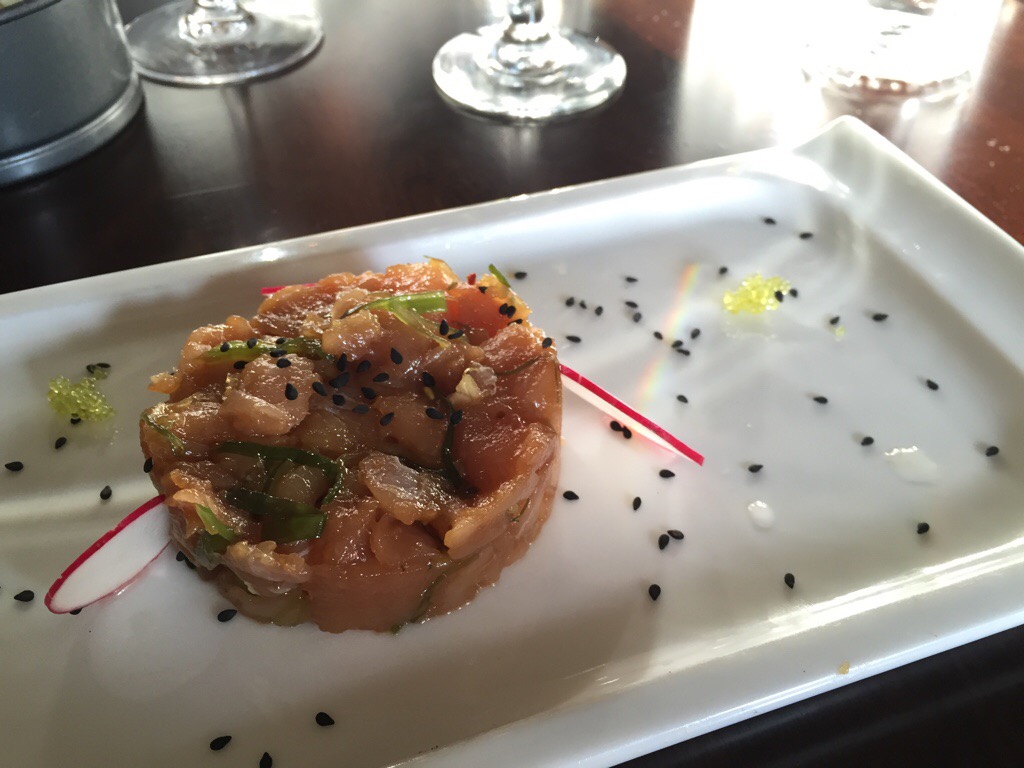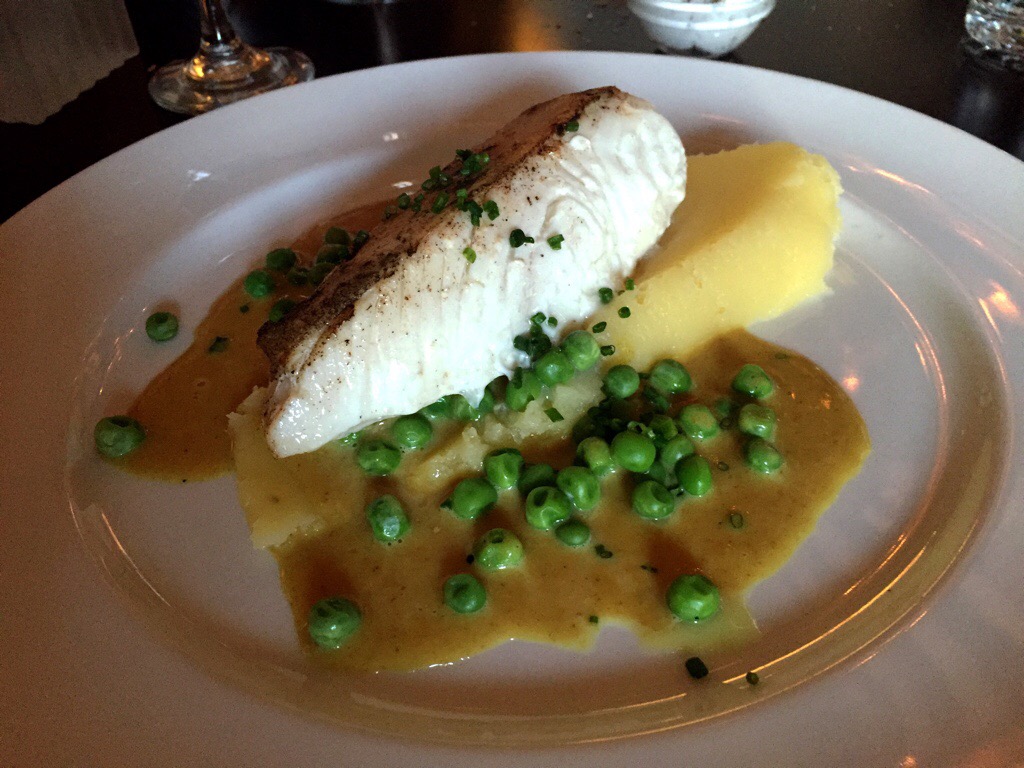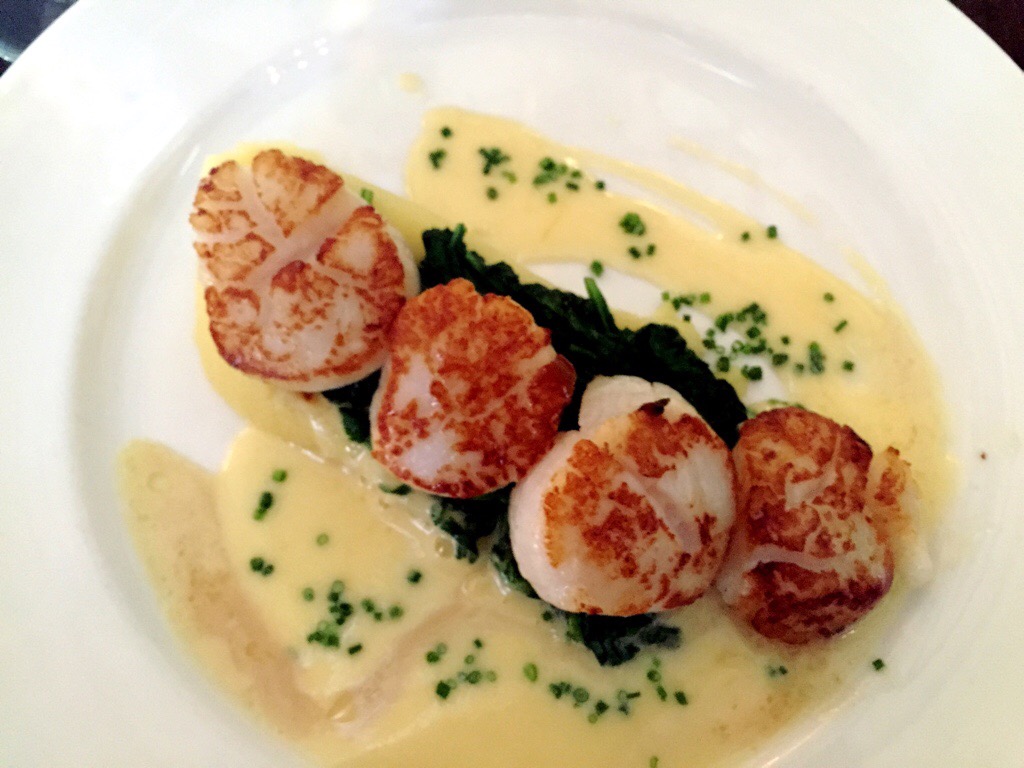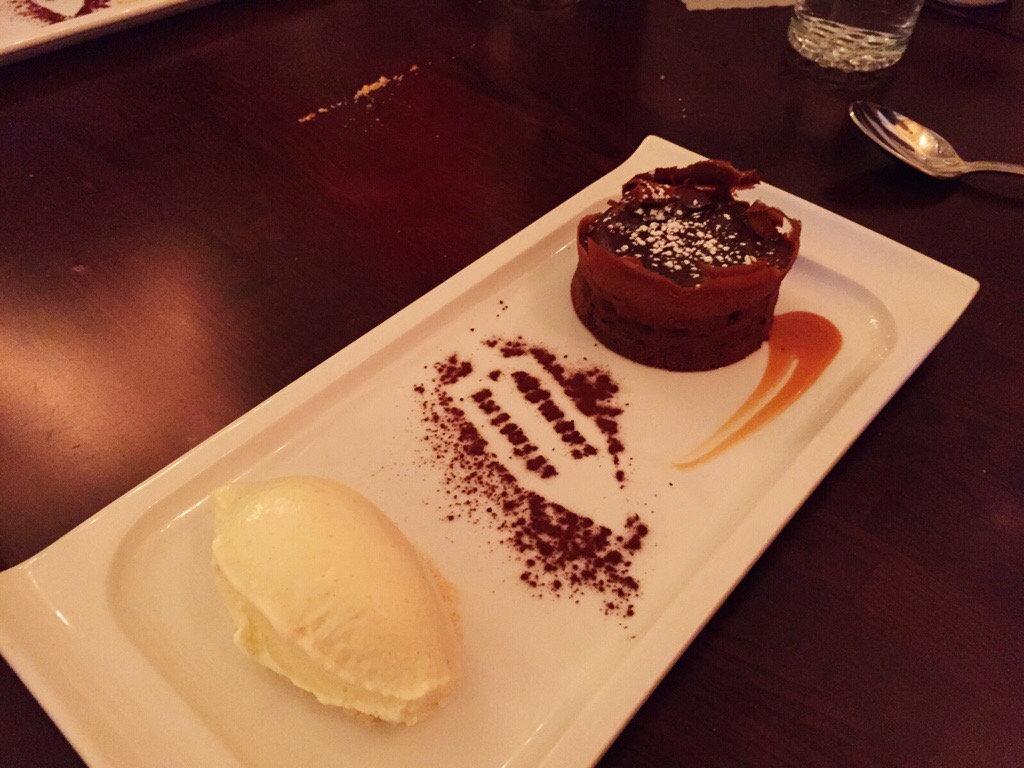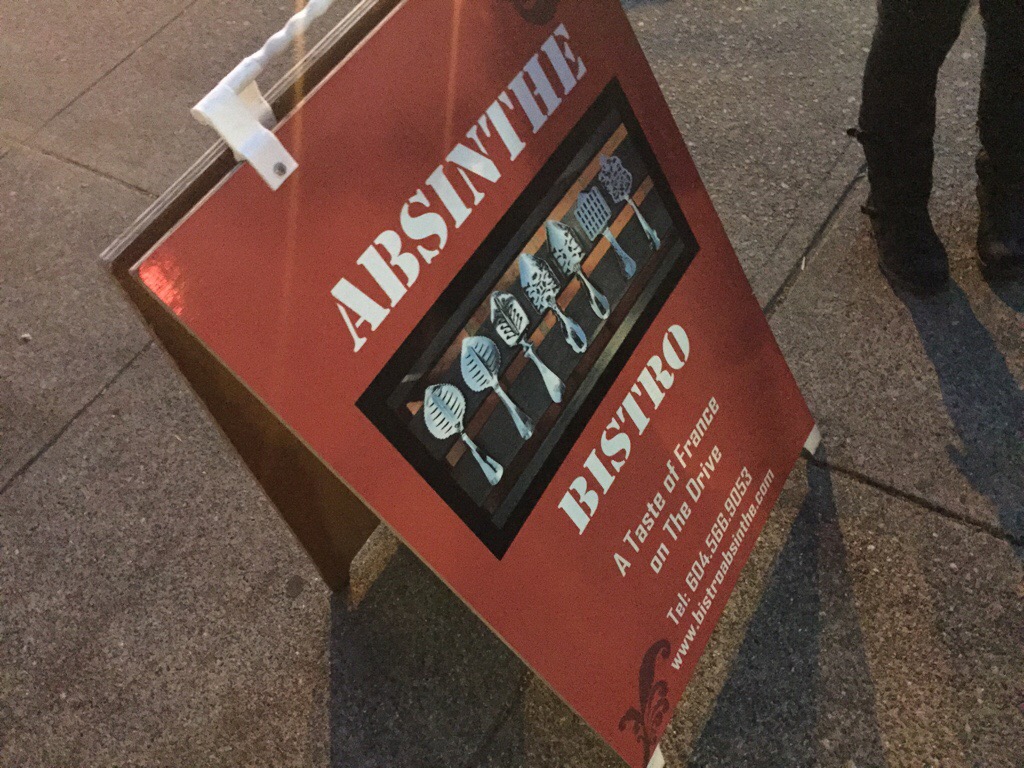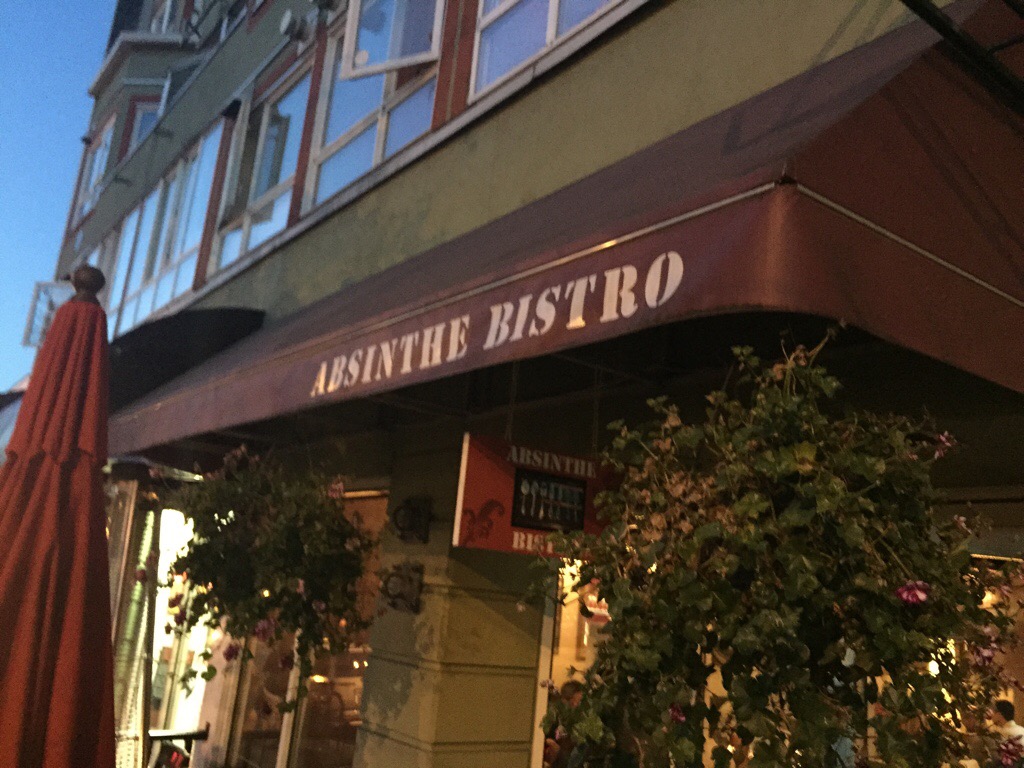 Website:
http://www.bistroabsinthe.com/
Map and other reviews: