It was strange, very strange. When we sat down inside the dining room of Tasty Rice Noodles, formerly run by our beloved Deer Garden Signature before they moved to Union Square, things had hardly changed here with the new ownership – the decors, the set up, and the menu items. Even the their logo looked awfully similar with Deer Garden. There were only a few diners tonight which seemed a bit alarming.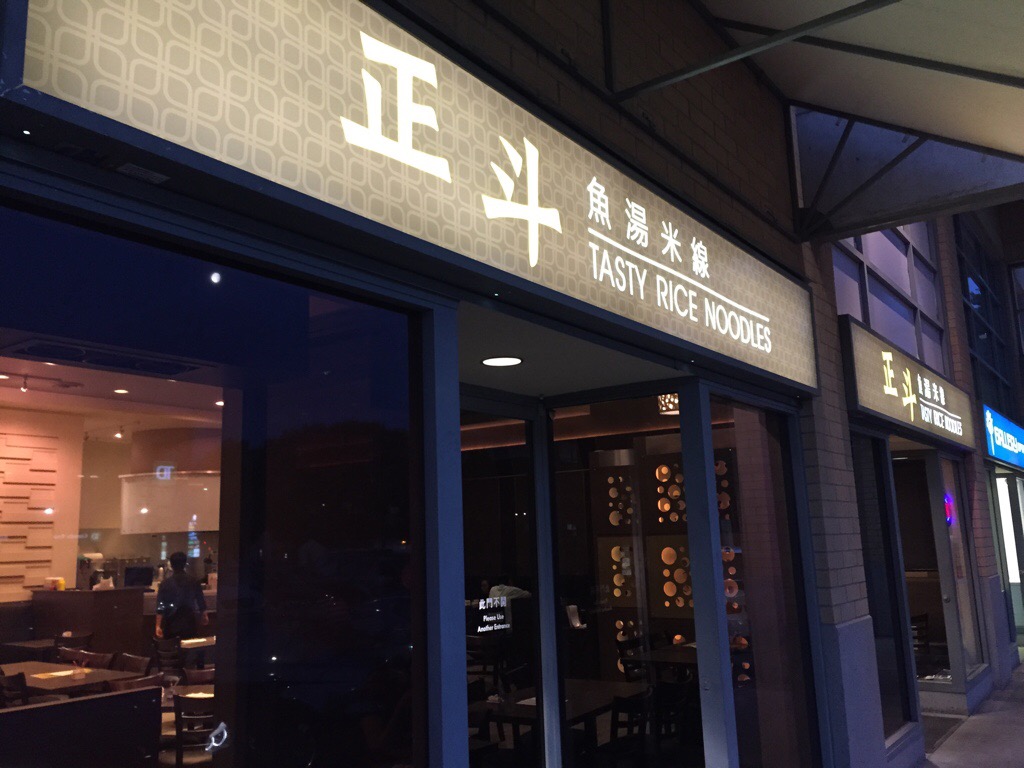 So they are selling Rice Noodles in Fish Soup ($8.95), with different options of soups, ingredients and add-on's, again exactly the same with Deer Garden. But we found their soups seriously lack in flavours. Both Chiu Show Style Pork and Fish Soup and Tomato and Squash Fish Soup were very bland according to Lolo and Jac.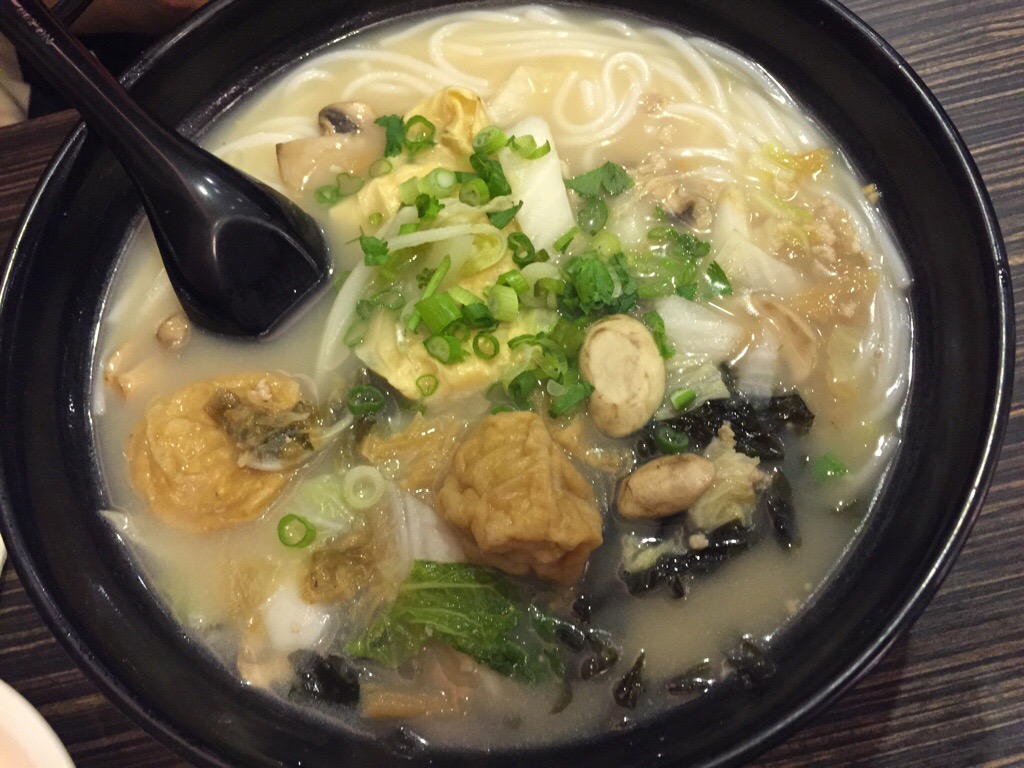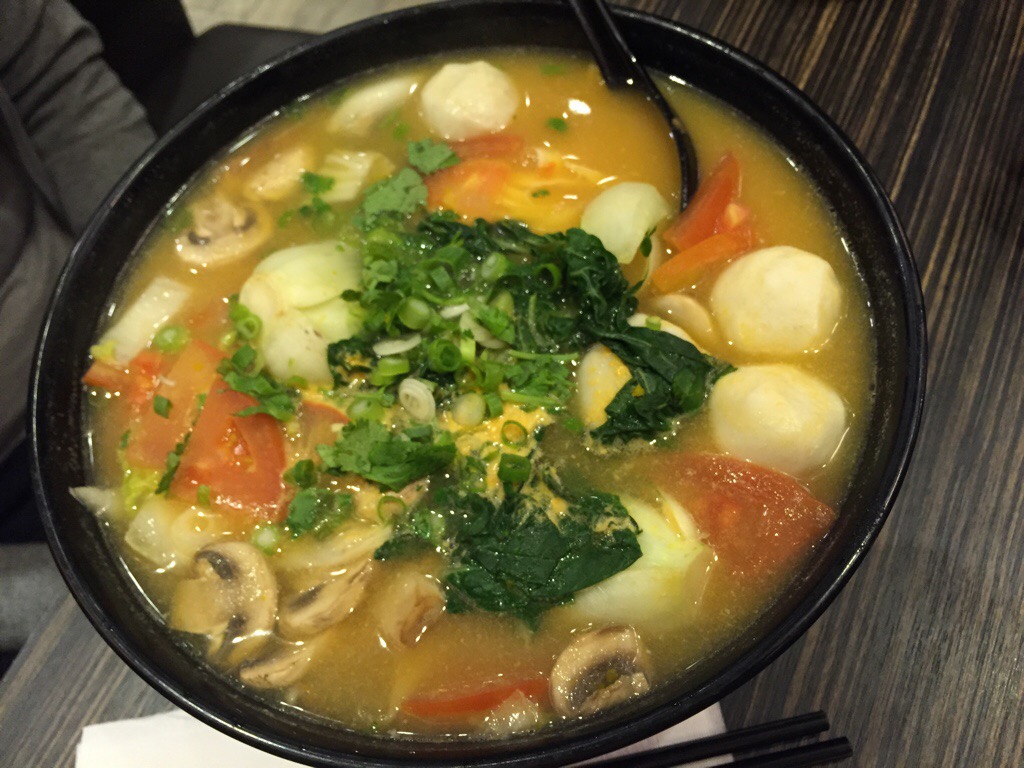 I had a taste of Bert's Original Fish Soup, and I almost jumped. It was definitely not bland, but it was very fishy in an unpleasant tramadol online purchase way.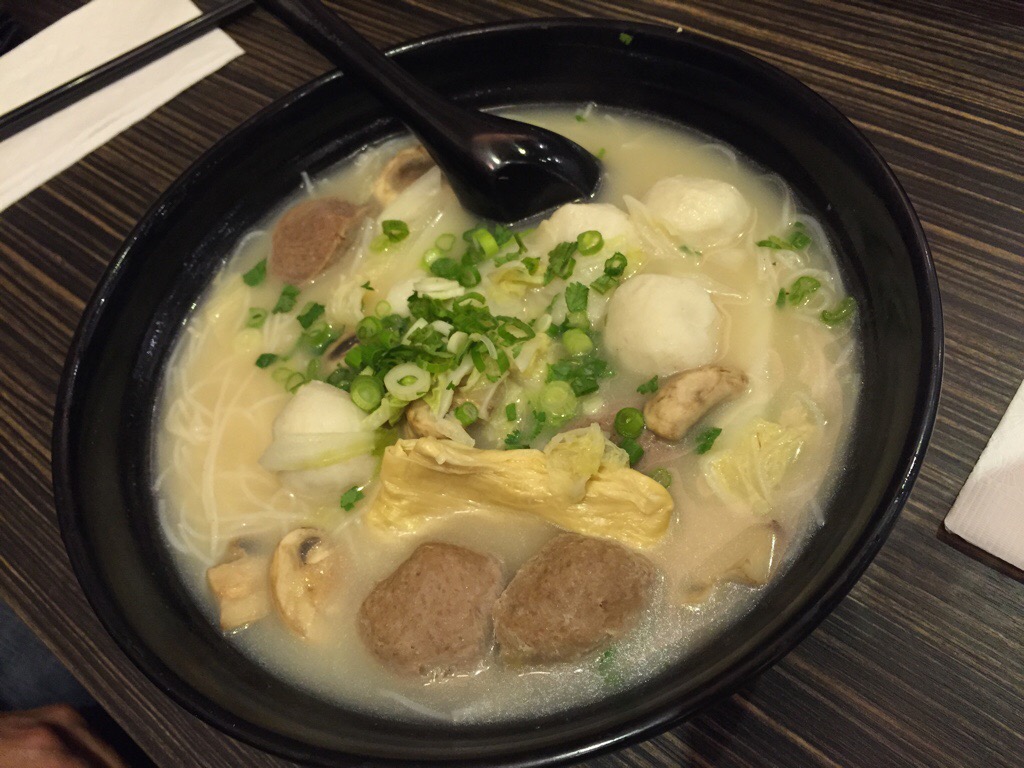 Jane's Baked Pork Chop and Tomato on Rice ($9.95) was huge, but the pork chop was not fried properly leaving an odd texture, and the flavour of the tomato sauce was heavy on the acidic side.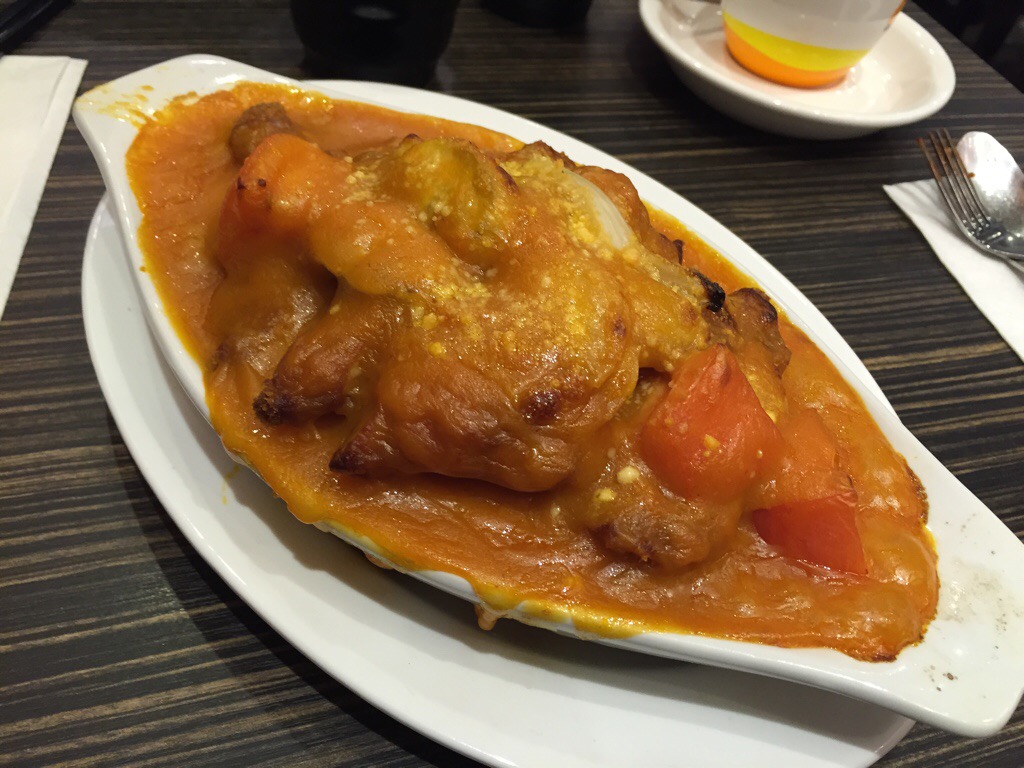 I think my Cajun Chicken Steak with Honey Tomato Sauce on Rice ($9.95) might be the best dish we had tonight – at least the chicken steak was fried decently. But it was just not in the same league with Deer Garden.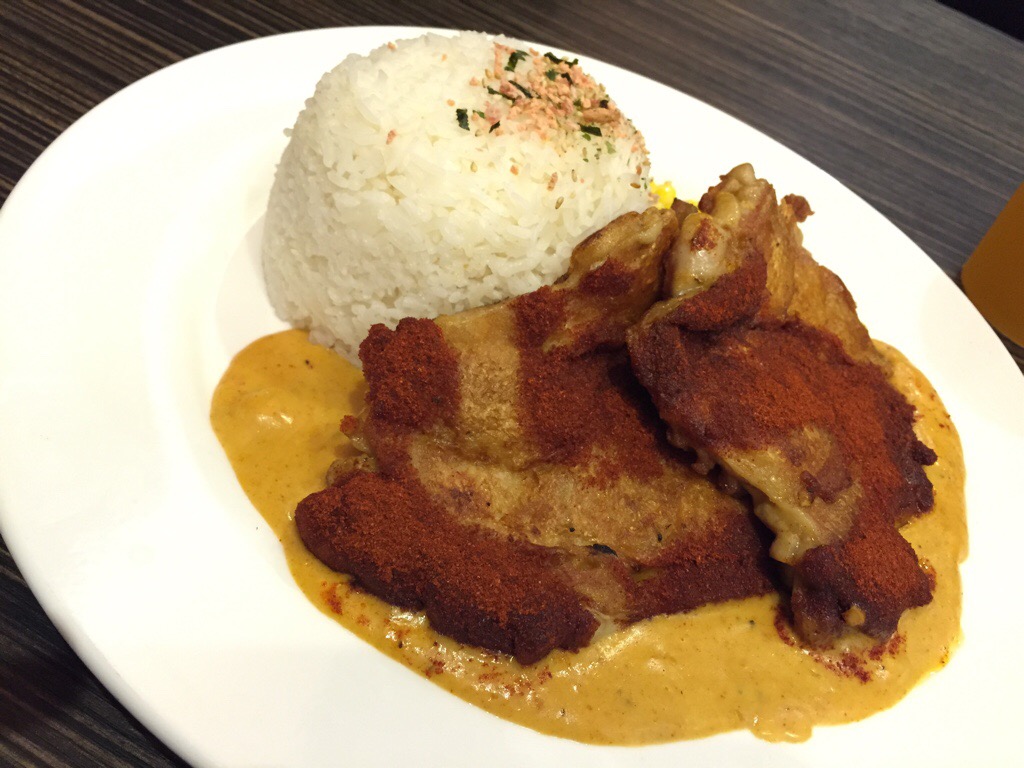 They also offer a Taiwanese style drink menu including bubble tea. My passion fruit green tea was just okay.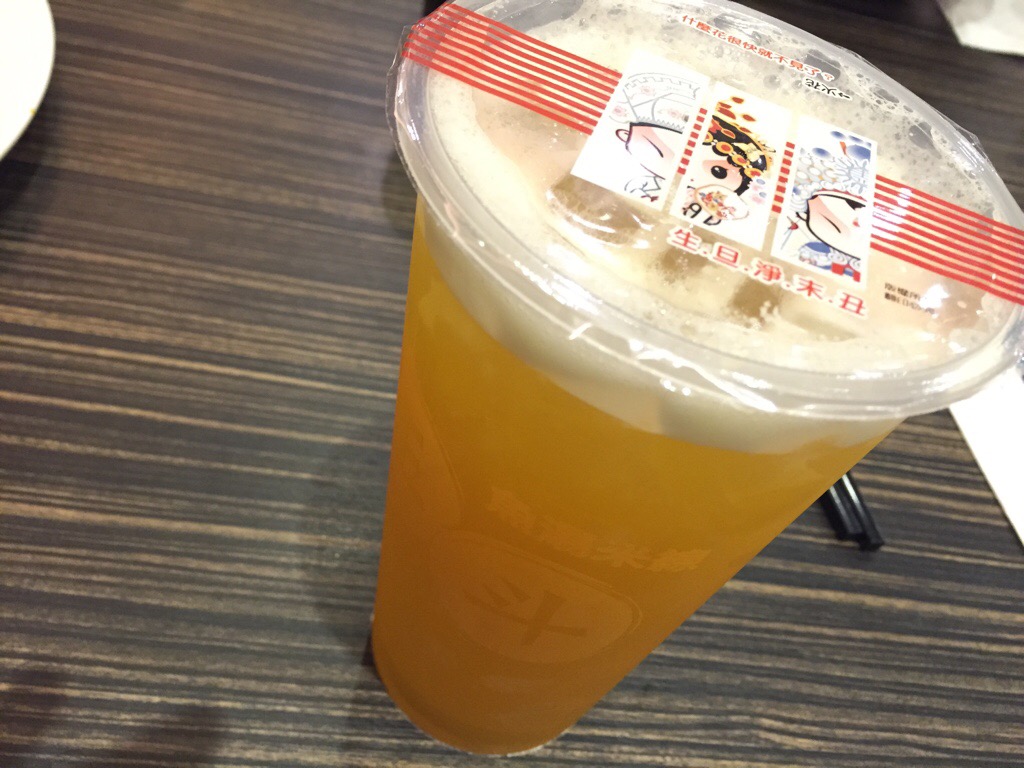 I think we just went to a true knock-off restaurant! And when I thought it was only an urban food legend…
Map and other reviews: