I was pretty excited by the sound of '9-Course Tasting Menu', even though it was a GROUPON deal. Having had quite a few great GROUPON dinners this year, my expectation got a little high for our visit to Spoon Kitchen. The result however, fell a little bit short.
The decors and ambiance of Spoon Kitchen reminds me one of those new Hong Kong style cafes, especially the faux brick walls which looks extremely familiar. The food here is quite comparable to what can be found at Tropika, a popular Pan Southeast Asian eatery. Although the flavours were okay, I was not convinced to prefer their food over Tropika's. However, with a 30% discount on a $33 GROUPON, spending only $25 for the dinner for 2 was a decent value deal.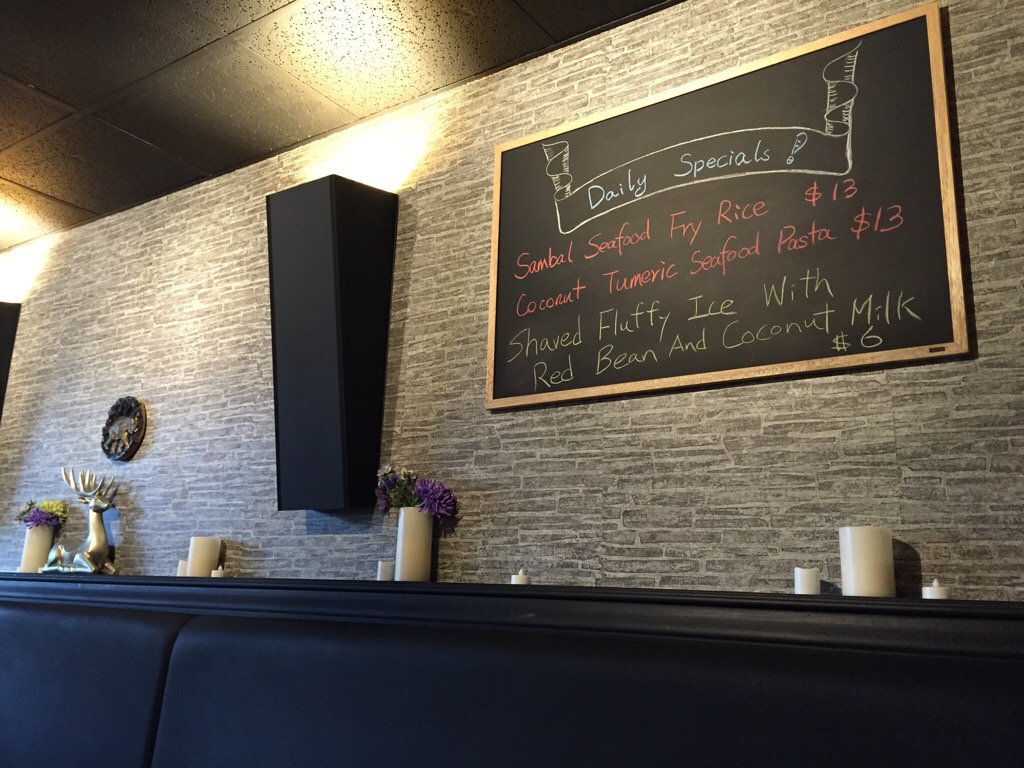 As a starter, Mango Salad was simple but refreshing. But I wouldn't mind getting a bit more of a kick from fish sauce or something spicy.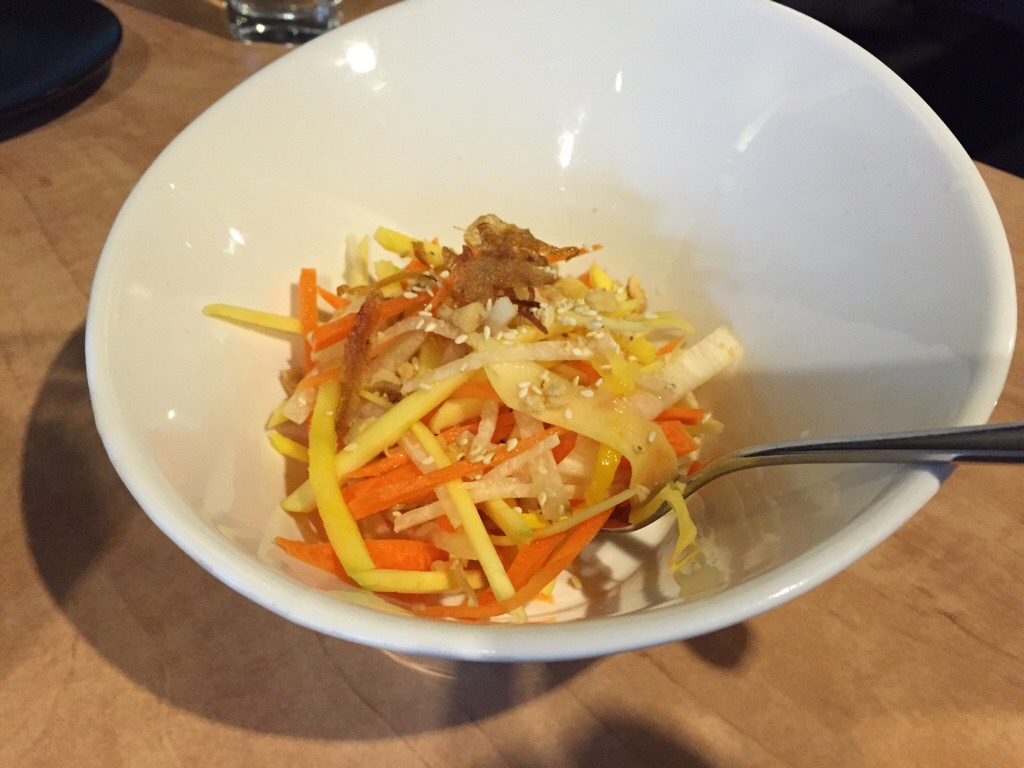 Then we received a 3 small servings of appeptizers: rotti with curry sauce, deep fried squid with chili sauce, and chicken on skewers with satay sauce. While this could be a interesting showcase of the basic flavours from Southeast Asia to people who are unfamiliar with the cuisine, foodies like me might find the sauces a little bland and underwhelming. And deep fried breaded squid is so not Asian, but I guess they are trying to be somewhat fusion here.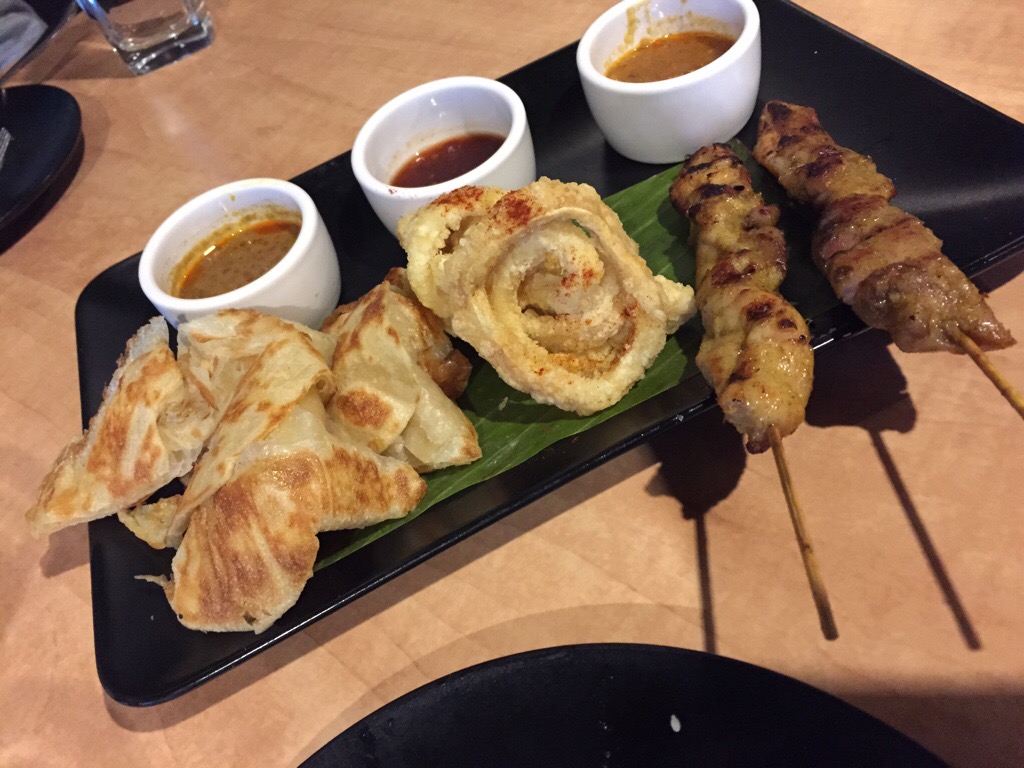 Curry Beef was tasty but a little too mild for my liking.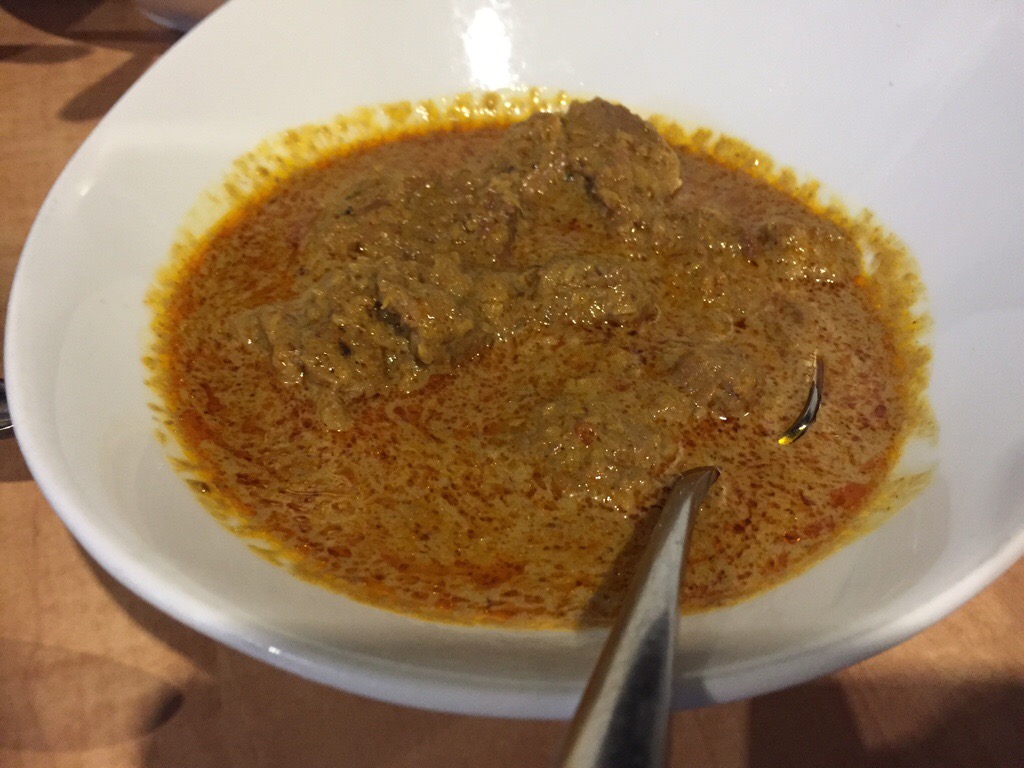 It was strange to see eggplant and tomato in their House Green Bean dish. But I like how fresh and crispy the beans were and I also enjoyed the shrimp pasted used in the dish.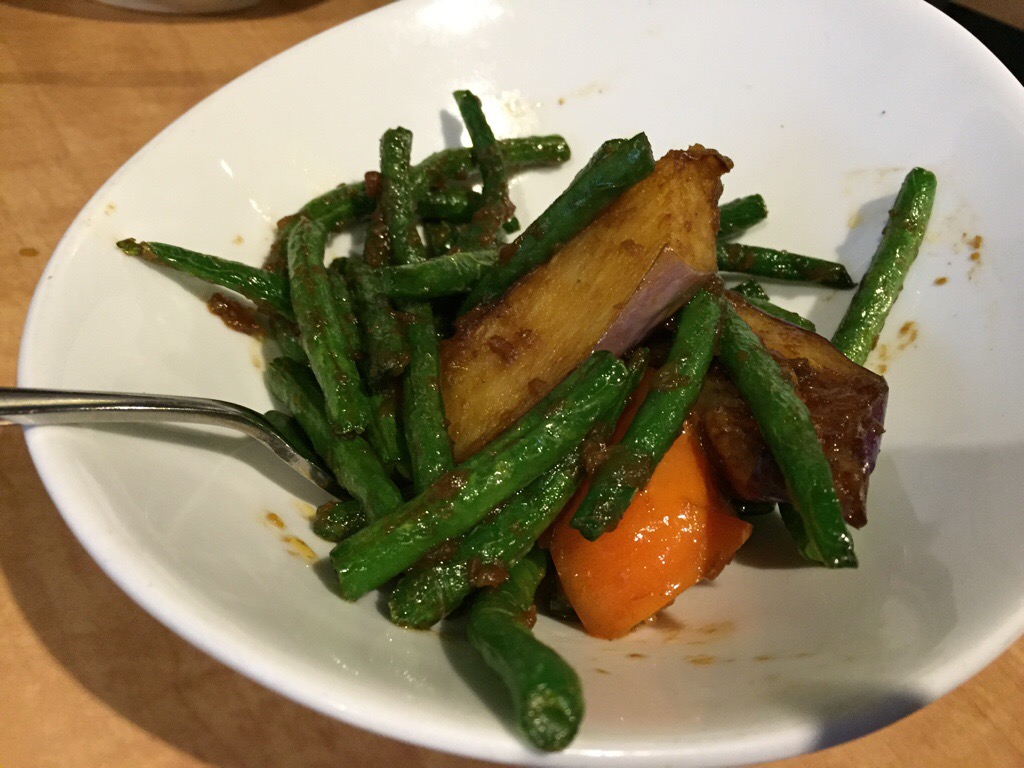 Although the fish tasted pretty fresh in Ginger Fish, there was a little too much breading on the fish, creating an extra layer of unpleasant mushiness. And they definitely use more ginger in the dish.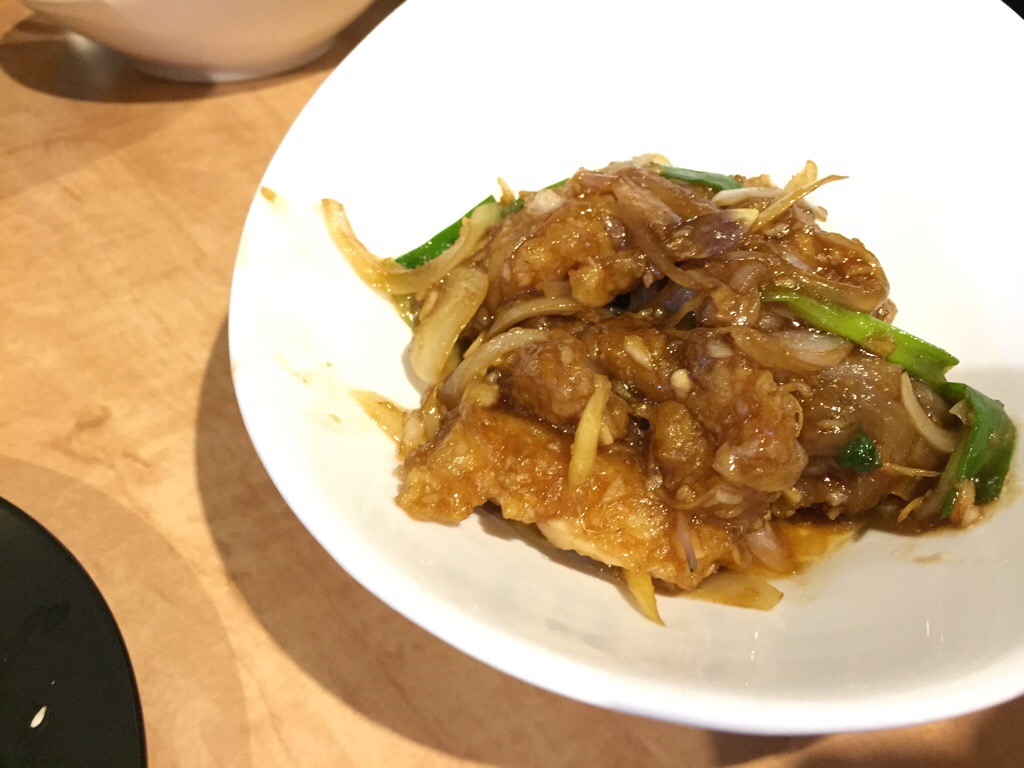 I suppose they count the side yellow ginger rice as a course, which seems a little unconvincing.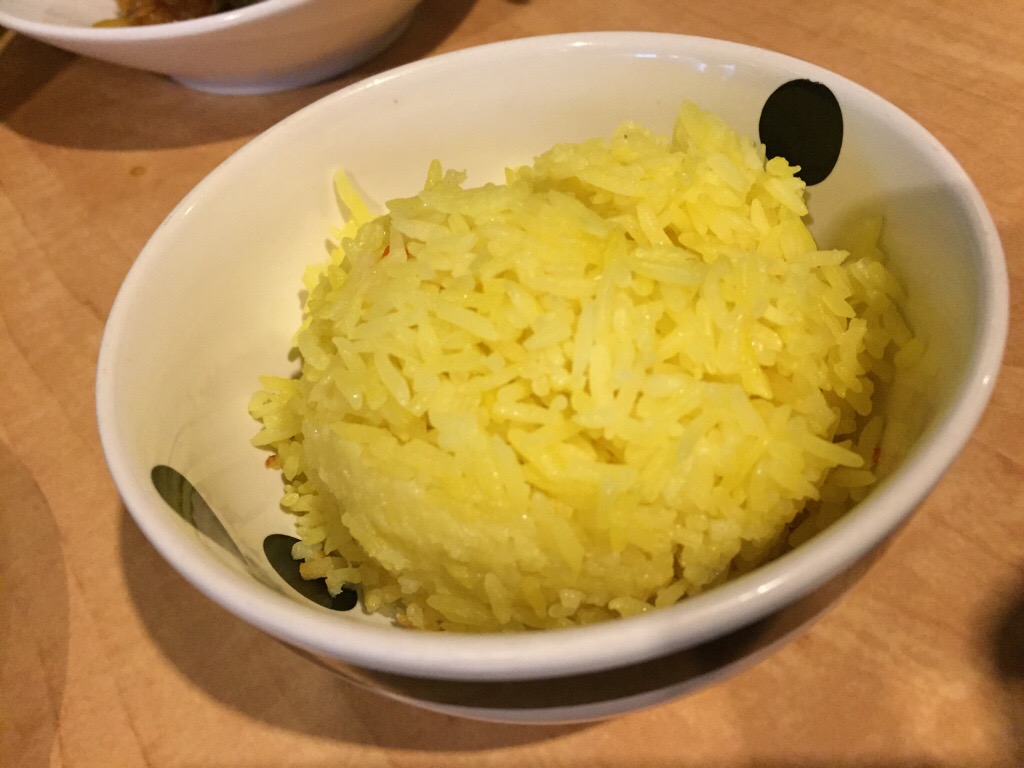 I never had anything quite like the Dessert Corn Cake at the end of tasting. It was different but it also felt like an lazy afterthought.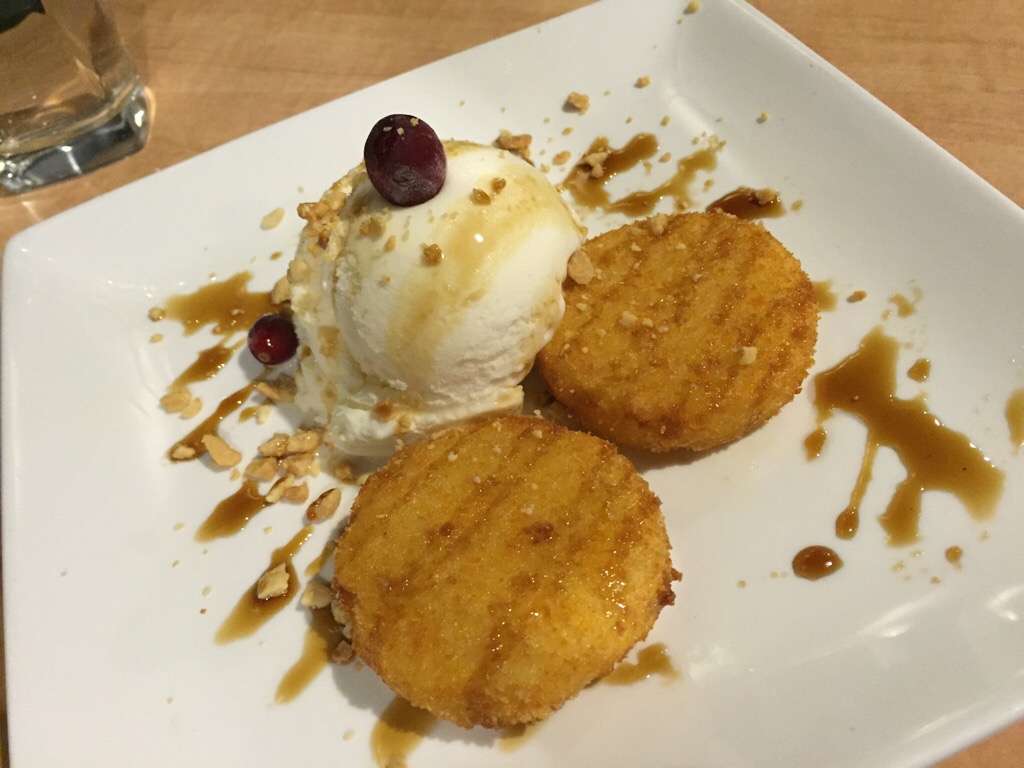 Overall, this GROUPON deal is okay for the price you pay. If you have never tried Southeast Asian and you are a little intimidated, this would be a good 101
Map and other reviews: